I've been in the Bay Area for a while, so it's time to hit the road. I'll be in LA tonight to take part in a panel discussion of the future of journalism.
https://www.axios.com/newsletters/axios-login-e8b04dfc-b4ca-4cb8-9368-1a312203bc57.html?chunk=0#story0
Apple working with Aetna on health apps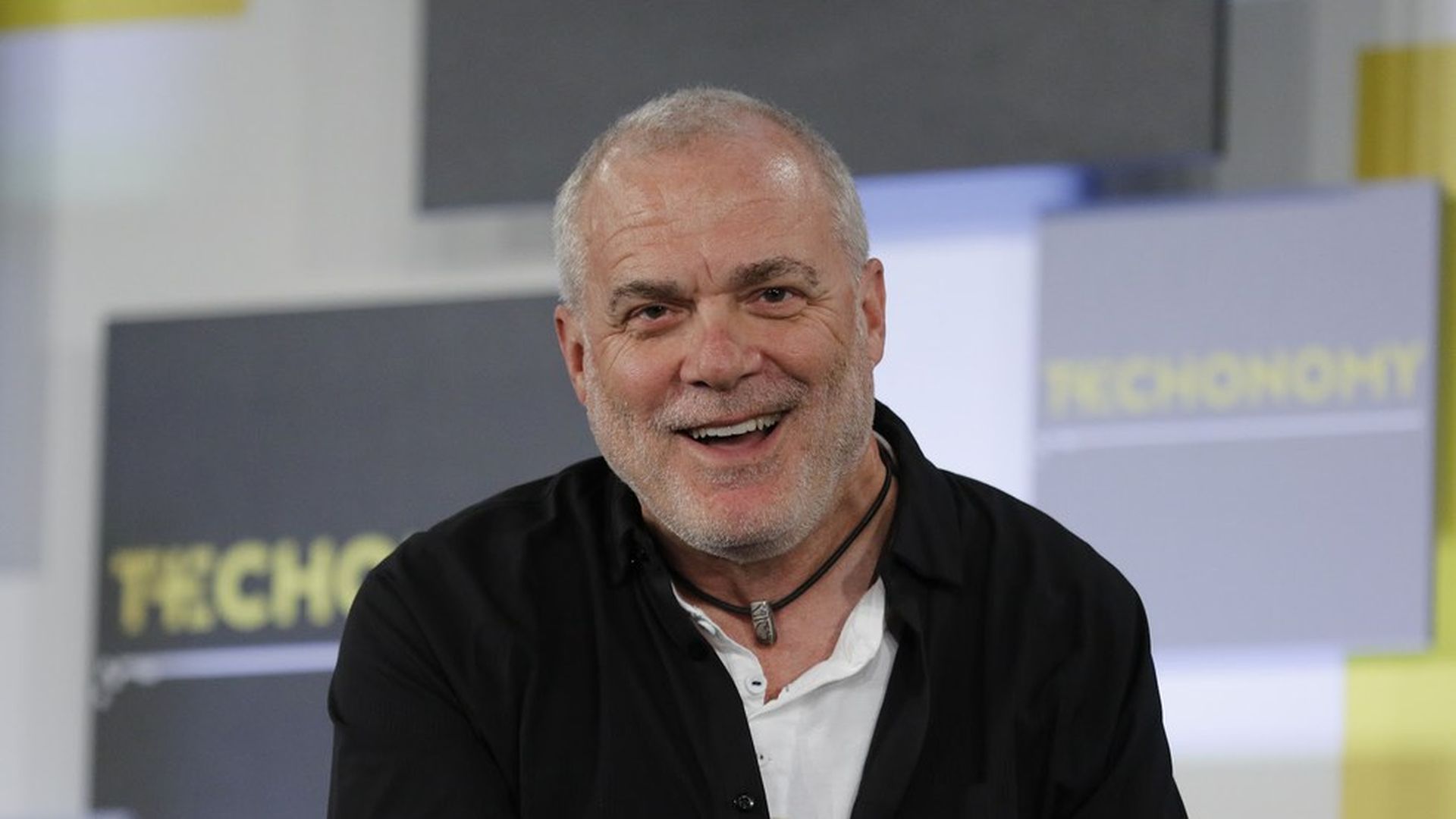 Aetna plans to give away Apple Watches to more than 500,000 members next year and is working with the tech giant to develop a variety of health and fitness apps, Aetna CEO Mark Bertolini announced at the Techonomy conference in Half Moon Bay, Calif., on Tuesday.
What we're hearing: Bertolini says the company presented Apple with a list of the top drivers of health costs and the two companies have been working together on apps to provide members incentives to make healthier choices. Aetna workers are co-located at Apple's offices in Cupertino, he said, as the company looks to have a variety of apps ready in time for the Jan. 1 start of the Apple Watch pilot program.
"If we can make it work it will be well worth it for us to give everybody an Apple Watch but we've got to get the technology right," Bertolini said.
CNBC reported in August that Apple and Aetna were having talks on how to expand a program that gave free watches to Aetna's own employees.
Why it matters: While smartphones are considered a must-have device for most Americans, smartwatches are still seen as luxuries. If Aetna can prove the devices save money on health costs it could dramatically expand demand for such devices and open up the possibility of someone other than consumers footing the bill.
Separately: Bertolini said he wants health care to look more like the Apple Store.
https://www.axios.com/newsletters/axios-login-e8b04dfc-b4ca-4cb8-9368-1a312203bc57.html?chunk=1#story1
Twitter gives everyone 280 characters and then gets an earful
Twitter's move to extend the maximum length of tweets for most users seemed to draw more groans than grins when it was rolled out on Tuesday. Some criticized the move itself, while others wondered why Twitter made this a priority when there are so many bigger problems, such as the prevalence of bots and hate speech.
The case for 280: It's hard to have a lot of nuance in 140 characters, whether you are trying to talk sports, share what you have for lunch, or detail your foreign policy. Offering the option for more characters allows a bit more length when needed. Plus, in testing, less than 10% of tweets were more than 140 characters, Twitter said.
The case against 280: Some worry that the move will hurt the brevity that made the service appealing in the first place. ... Others would just rather have editable tweets, less censorship of legitimate content and a greater crackdown on online harassment.
Some of our favorite tweeted reactions, in 140-character (and 280-character):
https://www.axios.com/newsletters/axios-login-e8b04dfc-b4ca-4cb8-9368-1a312203bc57.html?chunk=2#story2
Oh, Snap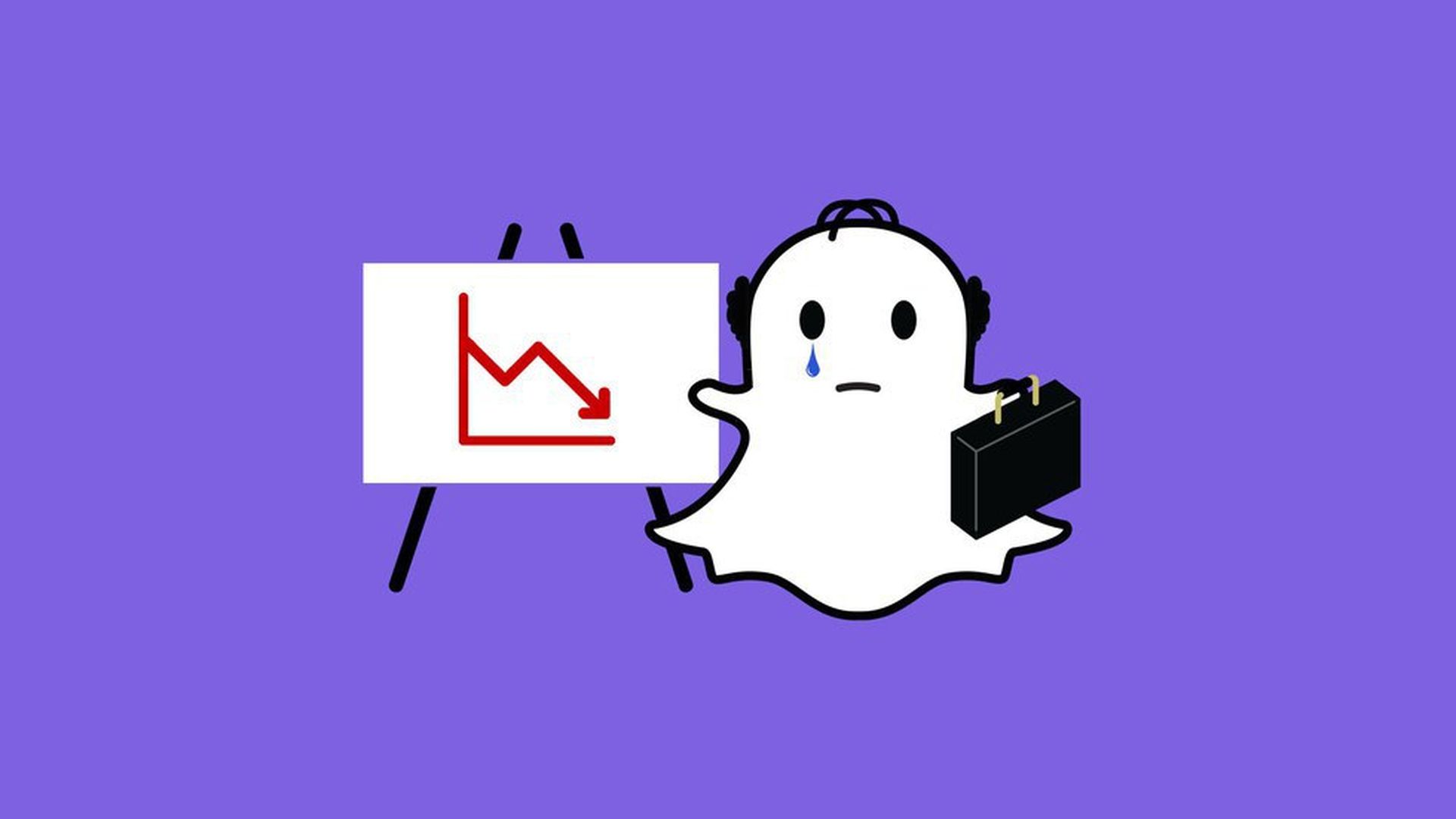 Shares of Snap took a beating in after-hours trading Tuesday, falling nearly 20% after its revenue and user growth badly lagged expectations.
In response, CEO Evan Spiegel said that the company is redesigning its app to make it easier to use and understand, which will hopefully lead to increased user adoption. Spiegel also said the company has "neglected the creator community" and vowed to start paying top creators by next year.
Meanwhile: Snap engineering chief Tim Sehn has resigned, according to the SEC filing today and first indicated by The Information. "This is a big deal," writes Recode's Kurt Wagner. "One of CEO Evan Spiegel's very few confidantes internally."
The same quarterly filing shows that Tencent, the major Chinese internet company behind messaging platform WeChat, now has a 12% stake in Snap.
https://www.axios.com/newsletters/axios-login-e8b04dfc-b4ca-4cb8-9368-1a312203bc57.html?chunk=3#story3
Why Google and Facebook folded on the sex-trafficking bill
Silicon Valley folded in a fight over a major anti-trafficking bill after months of mounting pressure from both political parties. The industry forged a compromise with senators that, while better for tech than the original proposal, amounts to a noteworthy legislative defeat for tech giants Google and Facebook, Axios' Kim Hart and David McCabe report.
What this means: The companies initially dug in their heels when lawmakers first approached them about the proposal. The fact that they were forced to make a compromise signals a huge change for Big Tech, which has enjoyed immense political power in Washington during the past decade but now faces significant new pressures on several fronts.
The details: The Stop Enabling Sex Traffickers Act (SESTA) would reduce legal protections for platforms that host user-generated content, allowing trafficking victims to sue if platforms had knowingly facilitated the crime.
Online platform companies initially argued the bill undermined their business model and could open the door to more legal liability for content on their sites.
Yes, but: Last week, the Internet Association, which represents Google, Facebook and other web companies, endorsed the bill after reaching a deal to modify some language.
What's next: The bill — and the compromise amendment — moves to its first vote this morning.
Behind the scenes: Here's how the compromise came together, according to interviews with multiple knowledgable sources:
Google put up a significant fight over the bill. The company proposed several changes, including having the Justice Department sign off on state attorneys general pursuing the sites. Facebook, meanwhile, didn't put up as much of a fight on the compromise and didn't do a lot of active lobbying. Both companies declined to comment, although Facebook COO Sheryl Sandberg said in a Facebook post yesterday that she is "grateful" that lawmakers reached a compromise.
Senators from both parties ratcheted up the pressure to make a deal, including Senate Commerce chair John Thune and Senate Minority Leader Chuck Schumer.
Some lawmakers shared some of the tech industry's concerns but pushed the industry to work out a compromise. A group of Democrats led by Sen. Kamala Harris wanted to see changes to the bill before they signed on. They ultimately did the same day the compromise was announced.
Staffers for Sens. Rob Portman and Richard Blumenthal huddled with the Internet Association and Thune's staff in the final weeks of negotiations, two Senate sources said. The deal was only finalized nine minutes before the deadline to circulate the proposed text to members of the Commerce Committee, a Senate source said. The Internet Association declined to comment.
Go deeper: Kim and David have more here.
https://www.axios.com/newsletters/axios-login-e8b04dfc-b4ca-4cb8-9368-1a312203bc57.html?chunk=4#story4
Take note
On tap: Dreamforce continues in San Francisco...Earnings include Twilio, Match Group and Square.
Trading places: Zenefits is naming former Microsoft executive Shaun Wiley as chief financial officer, the latest in a series of new executive appointments under CEO Jay Fulcher...Raja Koduri, head of AMD's Radeon graphics technology unit, won't return from a leave of absence as planned, instead choosing to leave to pursue other interests, according to tech site Hexus...The Senate confirmed David Redl as assistant secretary of Commerce and head of the National Telecommunications and Information Administration, which advises the president on telecom policy issues.
ICYMI: Israeli startup Corephotonics is suing Apple, saying the dual camera technology used in the iPhone 7 Plus and iPhone 8 Plus infringes on its patented technology, per Reuters...Speaking of Apple, Bloomberg reports that it plans to have an augmented reality headset complete by 2019...Google is said to be testing Files Go, an Android utility that combines a rival to Apple's AirDrop as well as additional tools for managing and transferring files, TechCrunch writes...Congress has subpoenaed former Yahoo CEO Marissa Mayer to testify in a hearing on data breaches...Uber CEO Dara Khosrowshahi released a new set of company rules, including "We do the right thing. Period". It's designed to reposition the company and distance himself from the tenure of founder Travis Kalanick...Amazon added tools to AWS designed to make its customers less prone to data leaks, including encryption by default and warnings when data is left unencrypted.
https://www.axios.com/newsletters/axios-login-e8b04dfc-b4ca-4cb8-9368-1a312203bc57.html?chunk=5#story5