Axios Login
July 15, 2022
I'm very excited about the product mentioned in After you Login. AJ is not. In fact I have been told it can only go behind my desk and nowhere else in the house.
Today's newsletter is 1,244 words, a 4.5-minute read.
1 big thing: Wikipedia blazes a trail to agreement in a divided world
In a deeply divided world, Wikipedia allows people everywhere seeking information on nearly any topic, to find a single page of agreed-upon facts — complete with citations.
Yes, but: For that to happen, an often-fierce debate takes place on the talk pages behind every encyclopedia entry, where people argue over just how the topic should be addressed.
Why it matters: Wikipedia has long established itself as one of the most accessible, widely read and trusted sources for information on subjects ranging from the mundane to the highly controversial. The sharper partisan rifts around the world grow, the more valuable that becomes.
Between the lines: Somewhat counterintuitively, the more people who disagree about a topic, the more neutral Wikipedia's entry on the topic tends to be, says Maryana Iskander, who took over as head of the Wikimedia Foundation (Wikipedia's parent organization) in January.
"It's in the debate that more neutral perspectives emerge," Iskander told Axios in an interview at the foundation's offices in San Francisco.
How it works: For every page offering factual information on a topic, a publicly available "talk" page one click away, allows visitors to suggest everything from word changes to additional information that should be included, and to debate the accuracy and fairness of the content.
The big picture: Wikipedia has become a model for how crowdsourced knowledge can function even in a divided and polarized world. Harvard Business Review used it as a case study for a 2016 article.
What they're saying: Shane Greenstein, a Harvard Business School professor who co-authored the 2016 article and has studied Wikipedia extensively, says that the way entries and changes are handled tends to drive away those who are looking to present only one viewpoint on an issue.
"There are still many fights on Wikipedia," Greenstein told Axios. But those fights don't naturally move toward a victory for one viewpoint.
Instead, disputants reach a point where all agree that their perspective has been accurately captured.
The result, he says, is often not so much shared truth, but a neutral point of view presenting multiple perspectives.
Dive in: It's worth looking at how Wikipedia has navigated some of the thorniest topics of the moment.
Abortion: Wikipedia specifically doesn't offer medical advice, so it doesn't get into the specifics of, say, how to perform an abortion, an area that could become even more fraught as some seek to criminalize providing such information.
What Wikipedia does, via the main abortion page, as well as many related pages, is provide details on the methods of abortion, how often the procedure takes place and other topics.
Of note are how many frequently cited "facts" are debunked as myths, including claims made by both sides related to the safety of both legal and illegal abortions.
Russia's invasion of Ukraine: The Wikipedia article (at least the English-language one) includes some of Russia's most outlandish claims — such as the idea that the Ukrainian government included Nazis — but authoritatively debunks them as false.
Much of the debate of late has been around finer points, such as how often to update maps and how to characterize an invasion that has now turned into a protracted war.
Wikipedia isn't invulnerable to manipulation, but that happens more often on less controversial topics.
This week, for example, Vice shared the story of a Chinese housewife who single-handedly created hundreds of interconnected Wikipedia pages with fake information on medieval Russian history.
Flashback: In earlier days, Wikipedia was more prone to edit wars where one group of editors would change something and another would change it back. One such battle hit very close to home for me.
What's next: In an era where misinformation has become a weapon of authoritarian governments, Wikipedia has become a target.
2. FEC commenters: Leave campaign emails in spam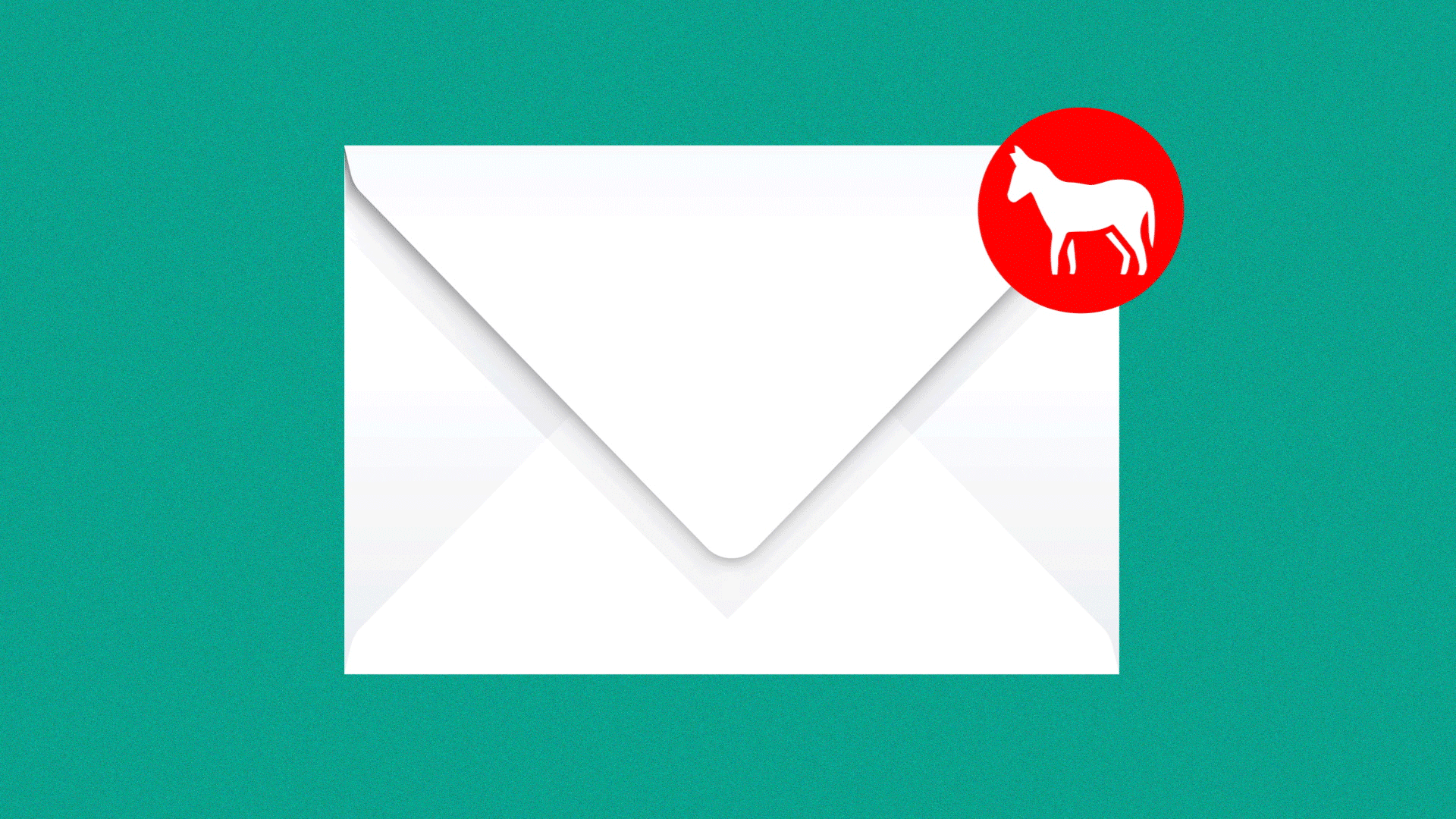 The FEC has received hundreds of public comments on a Google pilot program that would protect campaign emails from being automatically filtered as spam.
A review of the comments shows that people overwhelmingly hate the idea, Axios' Ashley Gold reports.
The comments suggest that people already feel inundated by political campaigns via phone calls and mailers, and want to keep filtering their email inboxes.
Between the lines: Google introduced the pilot program to ease tensions with conservatives who argue their political emails are unfairly flagged for spam by Gmail filters.
The big picture: Conservatives' effort to shield their political speech from spam filtering is brushing up against something Americans hate: overflowing inboxes filled with messages from people they don't know, many begging for money.
Here's a sampling of some of the comments submitted to the FEC:
"Absolutely not. This is a terrible idea that would open the floodgates to even more spammy and abusive political advertisements. No."
"Google's idea to allow unsolicited political email to bypass spam filtering has to be one of the most asinine ideas I've ever heard of. Such email is certainly spam, and needs to be treated as such."
"To say that that I have a low opinion of this idea would be understatement taken to an extreme. Please reject this exemption."
Context: Last month, Google asked the FEC to greenlight a program that could keep campaign emails from ending up in spam folders, according to a filing obtained by Axios.
3. Schumer tees up chips funding vote
Senate Majority Leader Chuck Schumer (D-N.Y.) is preparing to hold a vote on a narrow version of the Senate's expansive China competitiveness bill, focusing solely on emergency funding and a new tax credit for the semiconductor industry, a source familiar with his plans tells Axios' Alayna Treene.
What's happening: Schumer is giving up — at least for now — on the broader U.S. Innovation and Competitiveness Act (USICA), with a compromise on the sweeping package becoming increasingly unlikely before Congress breaks for its August recess.
The billions in funding for the semiconductor industry is a crucial and immediate priority for the Biden administration to help combat inflation and deal with supply chain issues.
Between the lines: The move to slice off semiconductor funding comes after Senate Minority Leader Mitch McConnell (R-Ky.) announced his intent to hold USICA hostage if Democrats simultaneously pursued a path toward reviving the ambitious Build Back Better package in a reconciliation bill.
Yes, but: Immediately after the news broke that Schumer wants to vote on a slimmed-down version, a key Republican said that he and other GOP senators aren't on board — potentially jeopardizing the vote.
"We're not going to vote to get on a CHIPS bill as long as the sword of Damocles of reconciliation is hanging out there," Sen. John Cornyn (R-Texas), a McConnell lieutenant who has been integral in crafting the bill, told reporters.
4. Take note
Trading Places
Google parent Alphabet named finance and tech veteran Martin "Marty" Chávez to its board. Chávez is partner and vice chairman of global investment firm Sixth Street.
Michael Reilly, formerly executive editor at MIT Technology Review, joins Protocol as editorial director. The editor-in-chief Tim Grieve is departing after four years.
ICYMI
The U.S. Chamber of Commerce sued the FTC Thursday for "its lack of transparency and accountability." (Axios)
You.com raised a further $25 million to continue its uphill battle to take on Google. (Axios)
Amazon has been reportedly reducing its private-label items and is considering ditching its house brands entirely. (Wall Street Journal)
5. After you Login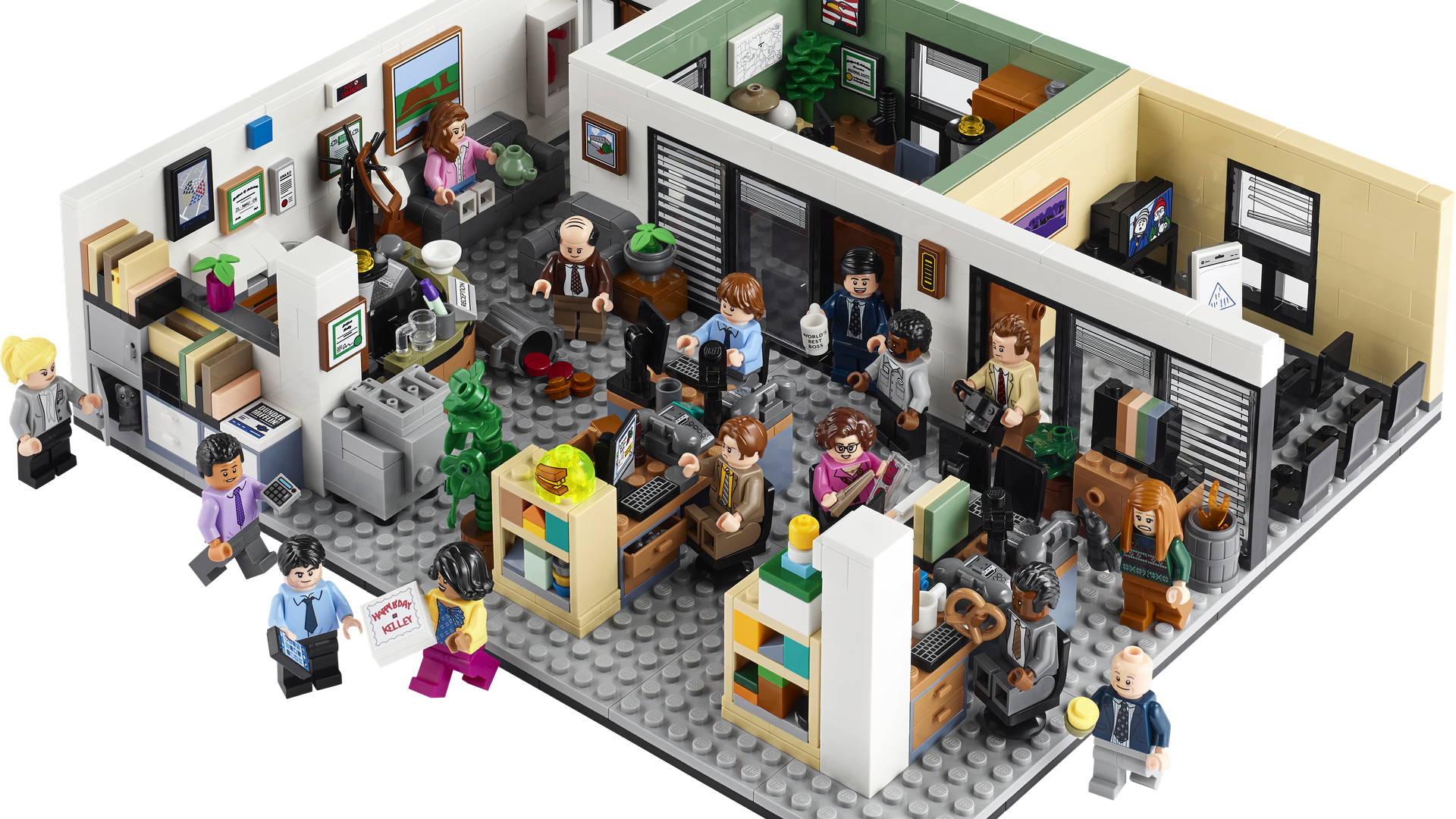 Like many fans of Lego and "The Office," I have been eagerly awaiting the final details on the brick-based version of Dunder Mifflin Scranton.
Announced this morning, the Lego version has 1,164 pieces, 15 mini figures and will be available Oct. 1 for $119.99. You can read more about it here.