Axios Login
October 30, 2018
I won't be there in person, but check out the Axios tech stream for coverage of Apple's event in Brooklyn, N.Y.
1 big thing: What social media can do to stop hate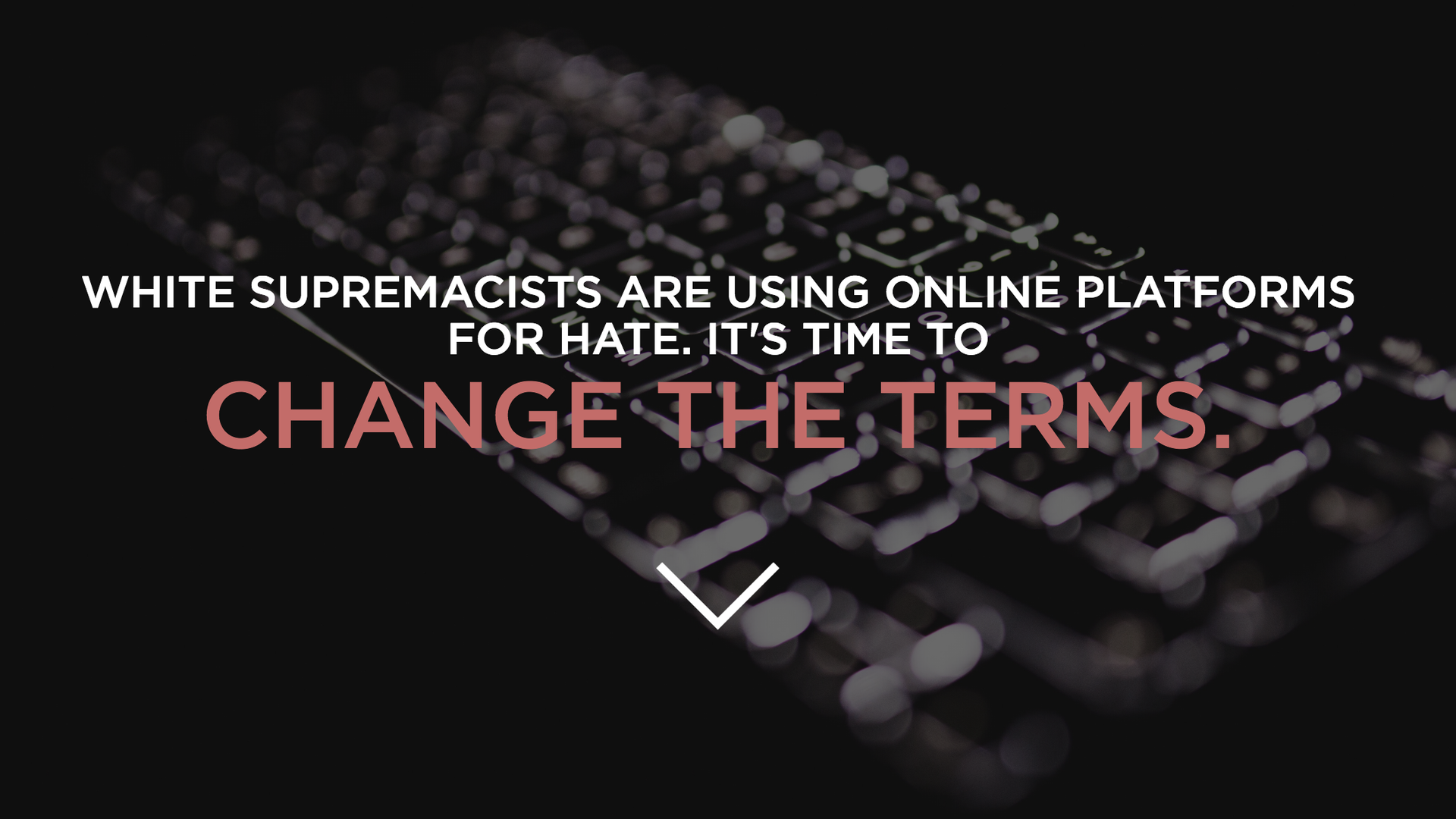 Although hate continues to flourish on social media, experts say the situation is not hopeless. Among the recommendations are allowing broader reporting of hate speech, offering a similar reporting system across different social networks, and putting content moderation on par with finding bugs in code.
"It's common for a bounty to be paid for reporting code issues to a company — companies should do the same with content moderation," Newhouse School of Public Communications professor Jennifer Grygiel tells Axios. "The public, researchers, experts etc. should be paid for reporting content that violates Twitter's community guidelines."
Driving the news: After finding a number of years-old anti-Semitic posts on Twitter, Grygiel spent the weekend reporting them to Twitter.
"I logged on to Twitter to monitor hate speech after the word "jews" trended on Twitter — I was concerned that Twitter was not prepared to address this issue. I was expecting new threats to come in — I was not expecting to find violent threats that were years old. Twitter touts AI and machine learning, yet they have not found the most basic of violent threats and hate speech that have been on the platform for years.
— Jennifer Grygiel
A report last week offered some additional recommendations for how internet companies should change their terms of service to deal with hate speech.
The recommendations, made by a coalition of civil rights groups, offered model terms of service that also include mechanisms for transparency, training, and enforcement as well as a right to appeal any punitive measures taken.
Specifically, the coalition recommends sites prohibit "hateful activity," which it defines as "activities that incite or engage in violence, intimidation, harassment, threats, or defamation targeting an individual or group based on their actual or perceived race, color, religion, national origin, ethnicity, immigration status, gender, gender identity, sexual orientation, or disability."
Our thought bubble: Tightening the standards is one piece of the puzzle. But just as important is the fact that social media companies need to develop the capacity to actually enforce such policies.
Though Twitter is often criticized for failing to enforce its terms of service, it isn't alone. A New York Times piece yesterday noted how Instagram, too, is allowing hate-filled hashtags to spread.
The bottom line: Tech companies show an incredible ability to adapt their algorithms to boost engagement and profits. They need to devote similar energy to creating algorithms that minimize hate and harassment — for their sake and for society's.
And if any companies need more help, they might want to look to Twilio CEO Jeff Lawson. Lawson wrote a powerful essay on what it means to be a leader in the current moment.
"Even though we should cherish tolerance, we must reject and shun those ideas that violate our most basic principles."
— Jeff Lawson
Rather than throw up his hands, Lawson makes the case that it's all the more important for business leaders to stand up for American values at a time when they are under siege. The whole post is a must-read.
2. Google pitches its AI for good efforts
Google is making available up to $25 million in grants for nonprofits and researchers with ideas on how artificial intelligence can be harnessed to solve tough societal problems.
Applications are now open, with recipients to be announced at next year's I/O developer conference.
The context: Microsoft has launched several efforts in this area, including...
AI for Earth, a $50 million, 5-year program announced in July 2018.
AI for Accessibility, a $25 million, 5-year effort announced in May.
AI for Humanitarian Action, a $40-million, 5-year program announced last month.
Why it matters: There's widespread concern about harmful uses of AI, as well as negative impacts from automation. Google, for its part, denied the new program was designed to ease employee concern about potential misuses of AI, including recent opposition to its current and potential work with the U.S. military.
"It's not really related," says Jeff Dean, who leads Google's AI research efforts. "This has been in the works for some time."
AI for bad: There's also the issue of how bad actors may use AI. Dean acknowledges that, like all technologies, AI can be used for good or ill.
Google can set terms of use for services under its control, like Google Cloud. It has made other pieces of its AI tech, such as TensorFlow, broadly available, limiting Google's ability to control its use.
"It's really up to society how we want to shape uses of these technologies," he said.
3. Global tax proposals take aim at U.S. tech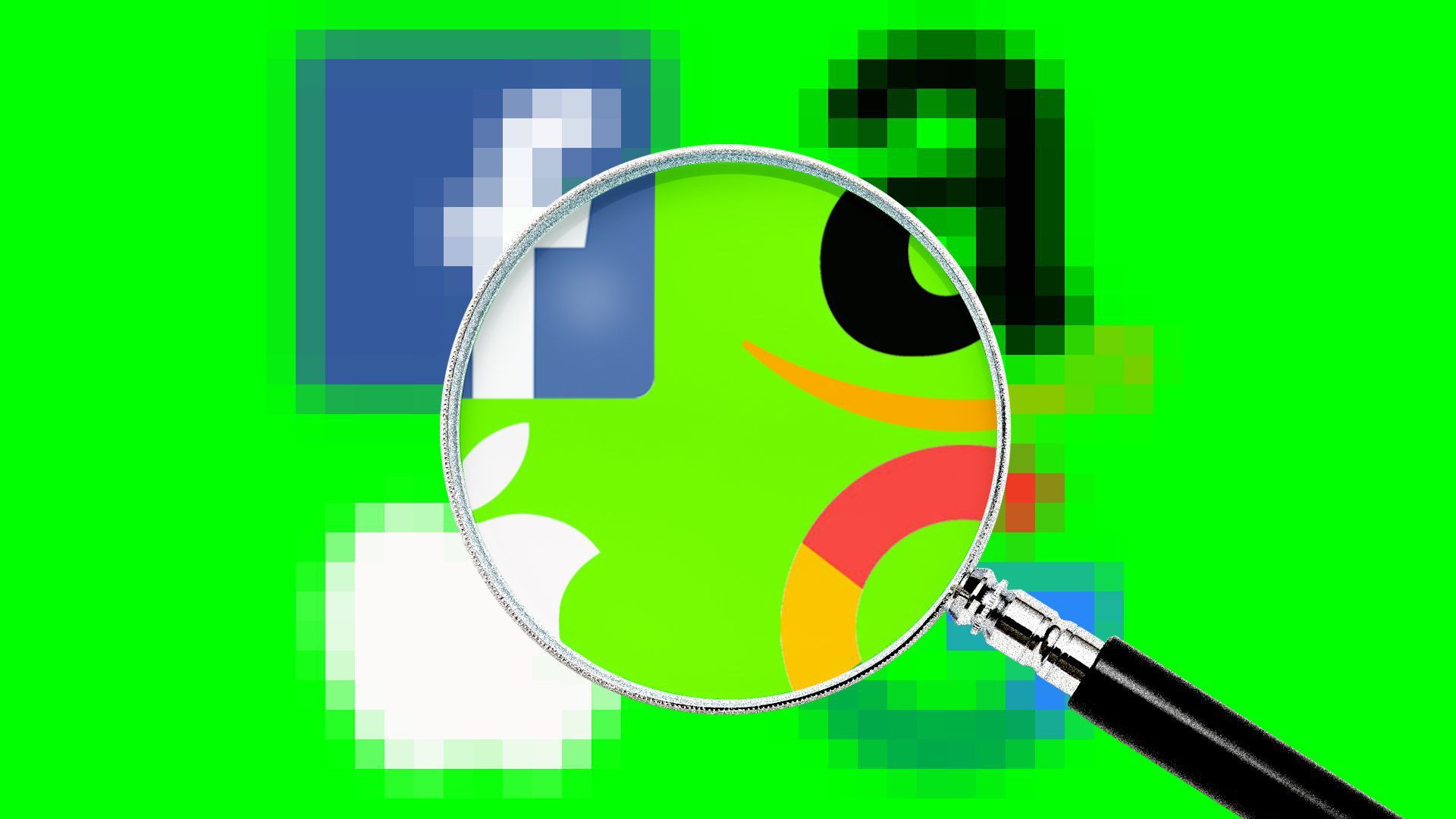 The U.K. government plans to introduce a new "digital services tax" in 2020 that would force big American companies like Google, Amazon and Facebook to pay a tax of 2% of their British revenue.
Why it matters: The tax, which is expected to raise £400 million annually, is one of several international efforts to levy stiffer corporate taxes that would hit U.S. tech giants hard, Axios' Sara Fischer and Felix Salmon report.
Details: The U.K. tax would apply to profitable companies making at least £500 million ($640 million) annually in revenue. Unprofitable companies like Netflix and Uber would be exempt.
South Korea, India and at least 7 other Asia-Pacific countries are exploring new taxes, the Wall Street Journal reports. "Mexico, Chile, and other Latin American countries are contemplating new taxes aimed at boosting receipts from foreign tech firms."
This year, the European Commission proposed a 3% "digital services tax" on revenues of large tech companies doing business within the EU's borders, which policy makers want to finalize by the end of the year.
Go deeper: Sara and Felix have more here.
4. 280-character tweeting, one year on
Nearly a year since Twitter doubled the character limit of tweets from 140 to 280, the company has found that the most common length of tweets in English is 33 characters, one fewer than before the change, Axios' Kia Kokalitcheva writes.
The bottom line: The increase in length hasn't turned all tweets into short novels. Instead, it seems the change simply made it easier for users to avoid using a litany of abbreviations. And for users who still want to post longer thoughts, Twitter has also improved the ability to create so-called "tweetstorms," or sequences of connected tweets.
By the numbers (for English-language tweets):
Only about 1% of tweets hit the 280-character limit.
12% are longer than 140 characters (versus the 9% that hit the 140-character limit historically), and 5% are longer than 190 characters.
Across all languages, 6% of all tweets are longer than 140 characters and 3% are longer than 190 characters.
54% more messages say "please" and 22% more use "thank you" since the character limit doubled.
There's a decline of abbreviations like "gr8" (-36%), "b4" (-13%), and "sry" (-5%) in favor of the full words — "great" (+32%), "before" (+70%), and "sorry" (+31%).
30% more tweets include a question mark, and there are more replies to tweets.
5. Take Note
On Tap
Trading Places
Electric scooter firm Lime has hired David Richter, formerly of Uber, as its business chief and interim head of finance.
ICYMI
6. After you Login
Watch as the Warriors' Klay Thompson sinks 14 3-pointers Monday night, breaking the NBA record for most threes in a game. (Previously held by teammate Steph Curry.) Oh, and he broke the record with nearly 5 minutes to go in the third quarter.