Happy Monday. Ina is enjoying a much-deserved vacation, so Axios tech editor Scott Rosenberg and I will be your guides through this week's tech news. We'd love your comments and feedback — just hit reply.
Situational awareness: Facebook removed four pages on its platform run by controversial conservative site Infowars and its leader Alex Jones, following similar steps taken by Apple and Spotify. Prior to this, Facebook refused to ban the content on the grounds of free speech, Axios' Sara Fischer reports.
1 big thing: The Wild West of kids' entertainment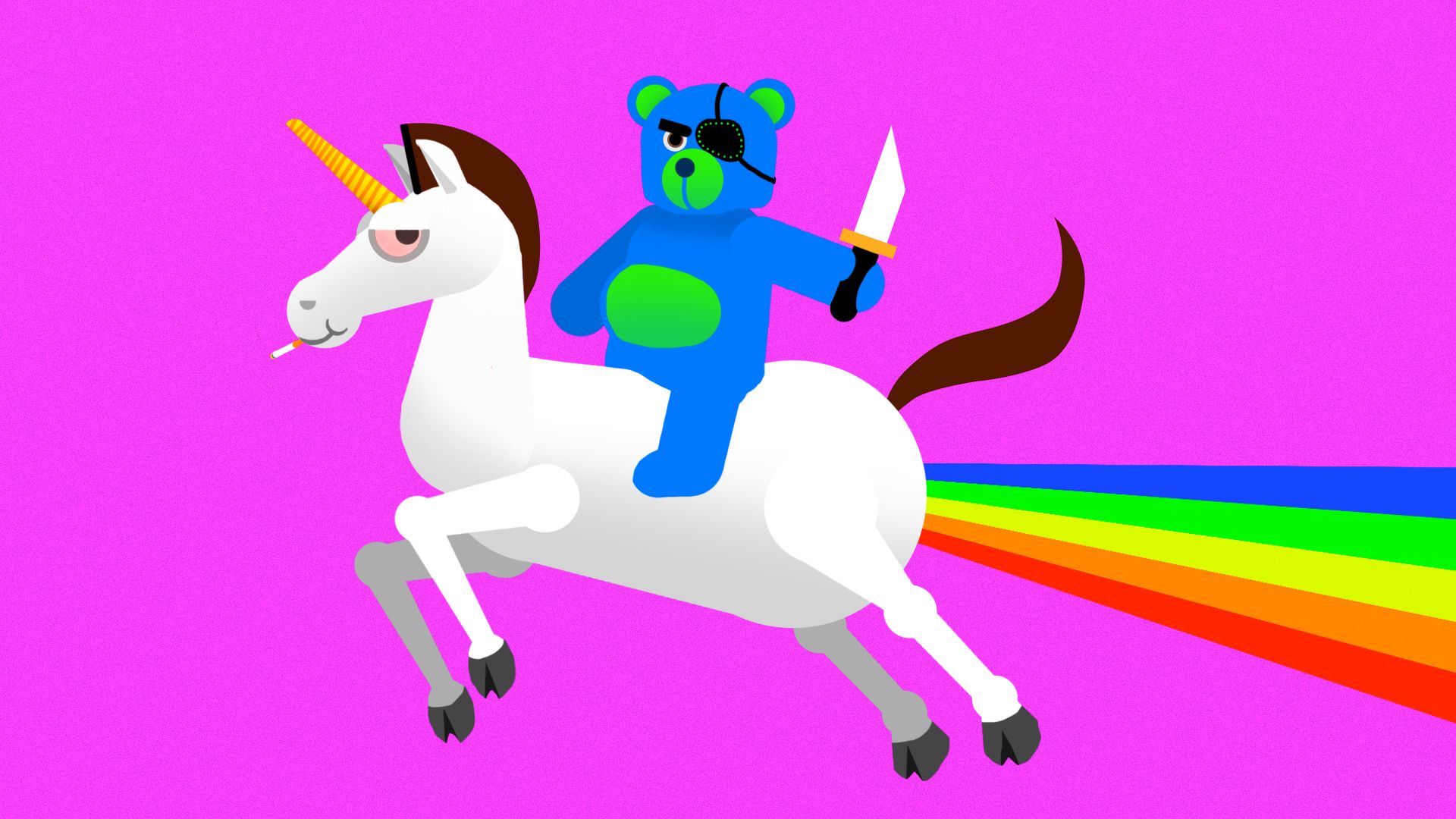 An explosion of new digital options for kids' entertainment has pulled children's attention away from live TV to instant, on-demand programming, bringing with it new challenges for producers, policymakers and parents.
Why it matters: Gone are the days of Saturday morning cartoons, Sesame Street and cable shows being seen as the main attractions for kids-focused TV, Sara Fischer and I write. Now content is strewn across apps, social networks and streaming platforms. A lot of young kids now don't even know what a commercial is.
While the majority of their media diet is still spent in front of a traditional television, that's declining each year as children migrate to digital platforms used by their parents.
TV networks are trying to modernize in order to keep up with kids' viewing habits. And a recent FCC proposal would relax rules over programming for kids' shows to help traditional broadcasters better compete with digital channels, like Netflix, Amazon or YouTube, which don't have to follow those rules.
But children's content is mostly unregulated on many streaming platforms. That's appealing for older children who find more regulated TV content boring — but it can also be dangerous.
Ad-supported social media platforms give users a financial incentive to post salacious content that can be irresistible to kids to rack up likes, views and shares.
The popular YouTube Kids app has been criticized for allowing bad actors to manipulate algorithms so that bizarre and sometimes disturbing videos get recommended to young viewers.
There have been numerous incidents reported on Snapchat of child predators conning minors into sending them nude photos of themselves, through an encrypted, ephemeral chat system.
Some of the biggest crazes — like online tutorials about how to make slime, pulling pranks, or "unboxing" videos that show other kids opening and playing with toys — are creating a new generation of online video stars.
The bottom line: Kids are adopting new-age streaming video and social media habits faster than most regulators and parents can keep up.
Go deeper: Read the full story.
2. China hasn't followed Russia on disinformation — yet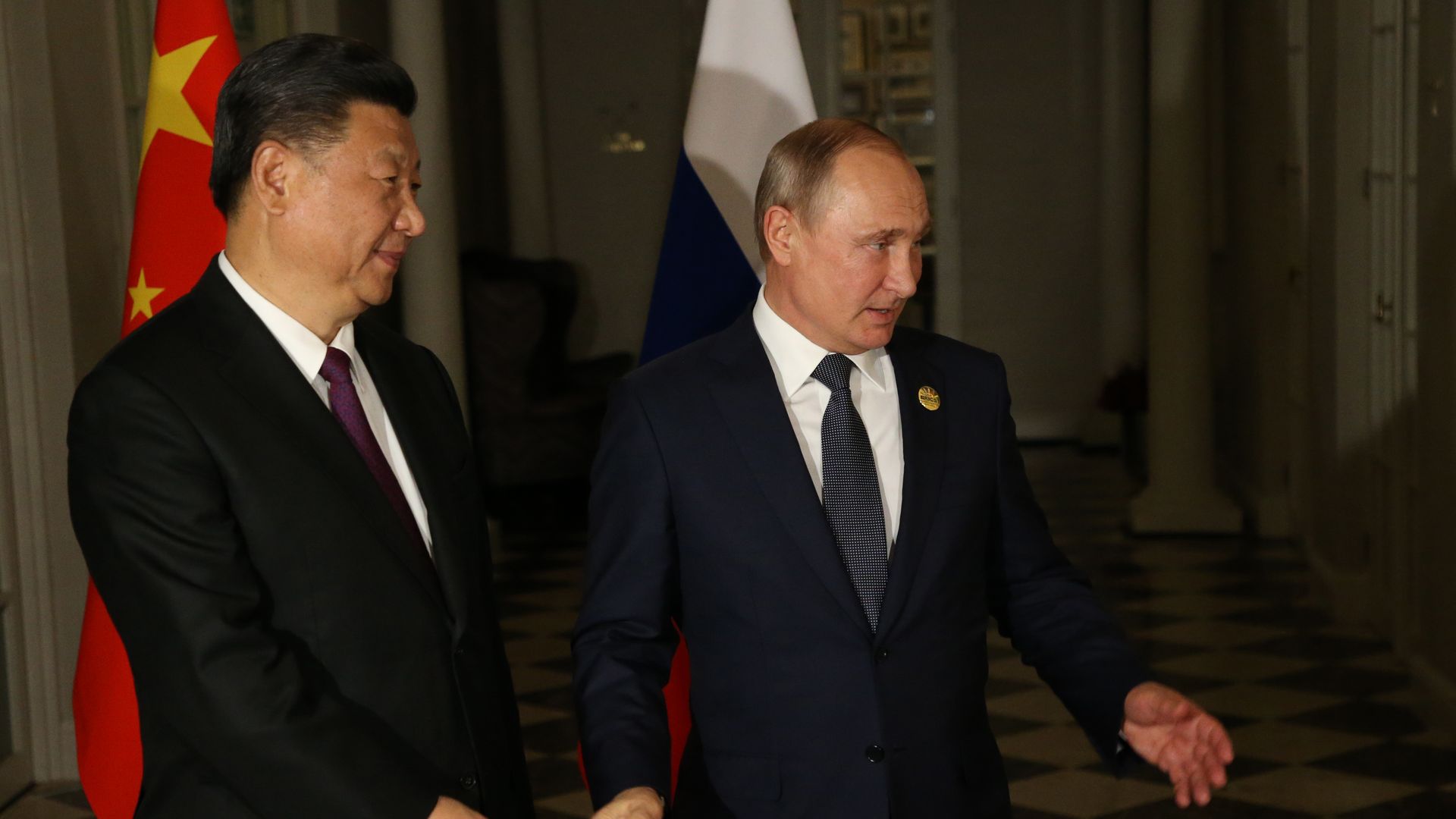 The Chinese government certainly has the ability to pursue an online political disinformation campaign directed at foreign elections — but hasn't yet because it favors long-term thinking over Russia's scorched-earth foreign policy, experts told Axios' David McCabe.
Why it matters: While China has been less aggressive than Russia in the online sphere, it has allegedly pursued other equally potent strategies for meddling in the political affairs of other countries.
Experts believe that China is exploring more digital disinformation campaigns, but that it has yet to be publicly tied to an attempt to influence politics in the U.S. through a covert social media campaign.
"Putin, I believe, is largely acting out of weakness. Therefore his strategy goes towards one that is a little bit more inclined towards chaos and destruction and weakening others without really caring about what is put in its place. Whereas China's strategy, they're playing a much longer game."
— Laura Rosenberger, director, Alliance for Securing Democracy
One potential barrier to China adopting Russian's playbook is that operatives there have yet to master English-language disinformation.
China is focusing on developing artificial intelligence technologies while the Russians use today's platforms to carry out their campaigns. Those efforts could, in theory, lead to more advanced disinformation capabilities.
Go deeper: Read David's full post.
3. Exclusive: WeWork hires Salesforce veteran
WeWork has hired ex-Salesforce and AppDynamics exec Kendall Collins to oversee its technology as it continues to grow its "Powered by We" business, through which it helps companies redesign and even manage their offices, Axios' Kia Kokalitcheva reports.
Why it matters: WeWork's business model has long been in question, especially as its valuation rose to $20 billion last year. The company has been diversifying its revenue streams by signing up large companies as multi-year customers, and now by offering services in their offices.
The big picture: In a way, Powered by We seems to concede that WeWork's original thesis — that businesses prefer flexibility to signing 10-year office leases — isn't quite true for everyone. Instead, some companies prefer to control their own real estate, and WeWork wants to get them as customers by selling the "community" it claims to foster inside its offices.
4. Google's China ambitions
Google is eager to find a way back into the Chinese market, Axios' Erica Pandey writes.
What's happening:
Yes, but: The U.S. and China are engaged in a quickly-escalating trade war that could have consequences for Google's efforts. Facebook has also been trying to crack the code for a Chinese presence, with only very brief success, per NYT.
The big question: It's easy to see why U.S. tech giants desperately want access to the huge Chinese market (hint: 💰).
But it's harder to see why China — which is methodically building its own internet (not to mention AI, quantum computing, mobile and e-commerce) powerhouses — would have much incentive to give U.S. companies the access they crave.
Our thought bubble: You can bet that China will demand significant leverage in return for any re-entry deal.
5. New: Tiny loudspeaker that can stick to skin
Researchers in South Korea have made a tiny loudspeaker in the form of a nanomembrane that can stick to your skin, per research published in the journal Science Advances and broken down by IEEE Spectrum.
Why it matters: Speakers and microphones are increasingly embedded in all sorts of gadgets as voice becomes a important way consumers sync with services (think Amazon Alexa and Google Assistant). Getting a speaker small enough to be nearly imperceptible on your arm or hand could bring that interactivity to a whole new level.
This video of the nano-speaker playing a violin concerto is pretty wild.
Yes, but: Despite the demo, on-the-skin application of the film may not be practical, the researchers say. That's because the input power level per unit area would increase too much when generating a large sound. And durability needs to be improved before it's used for commercial purposes.
6. While you were weekending...
7. After you Login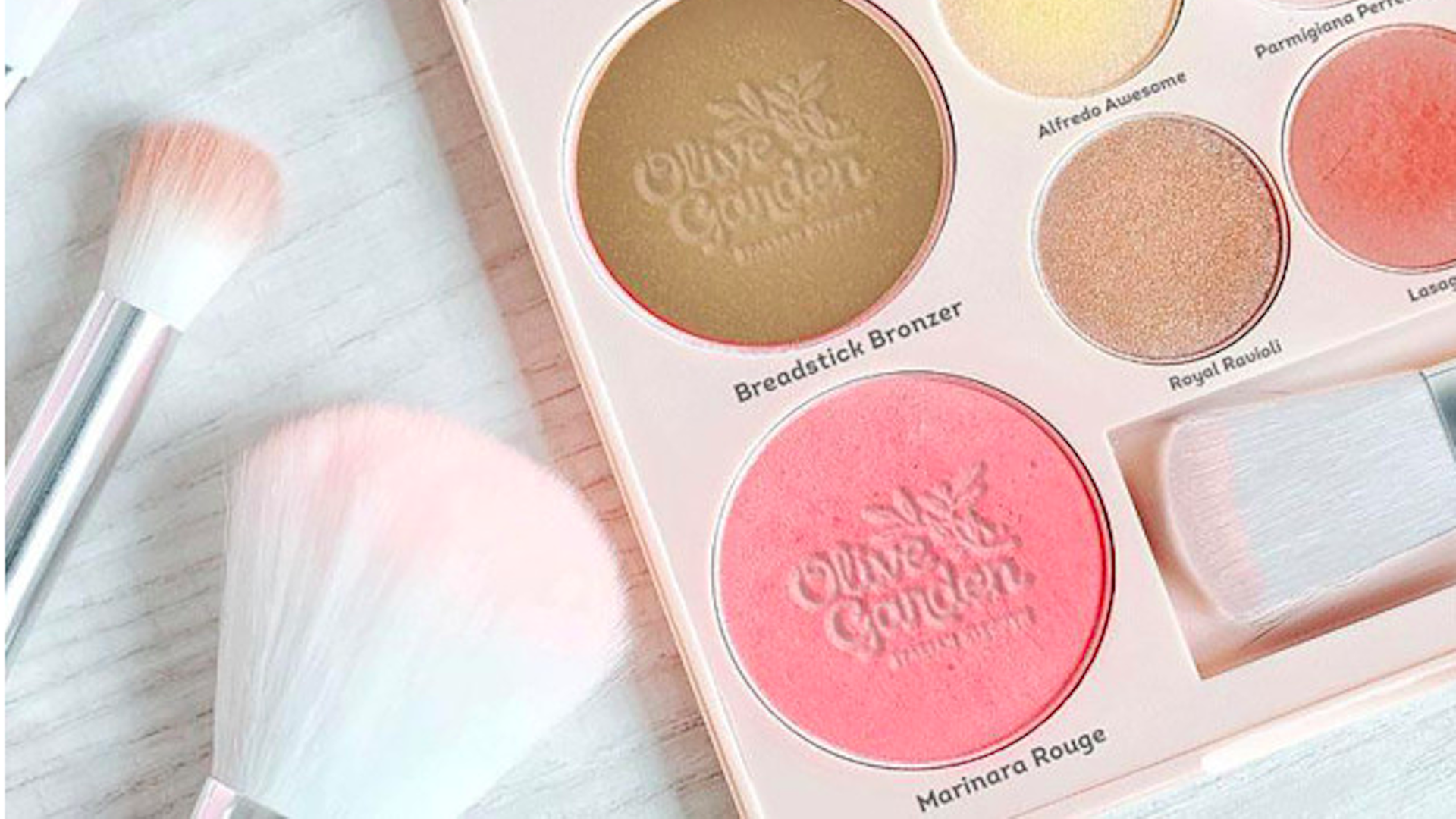 Do you love Olive Garden enough to sport its Italian-food-inspired makeup? The restaurant chain teased in a tweet a makeup palette with Breadstick Bronzer, Marinara Rouge, Alfredo Awesome and Royal Ravioli. Don't get too excited: It's just a gimmick, per the NY Post.
Have a great day. We'll be back in your inbox tomorrow morning.