A belated Happy Mother's Day to all of the moms reading this. And, to all the kids out there, "Shhh, Mommy is reading something important right now."
https://www.axios.com/newsletters/axios-login-98a4217b-c70e-4fb2-aaea-8a4e5c4aa98b.html?chunk=0#story0
1 big thing: Trump and China need each other's tech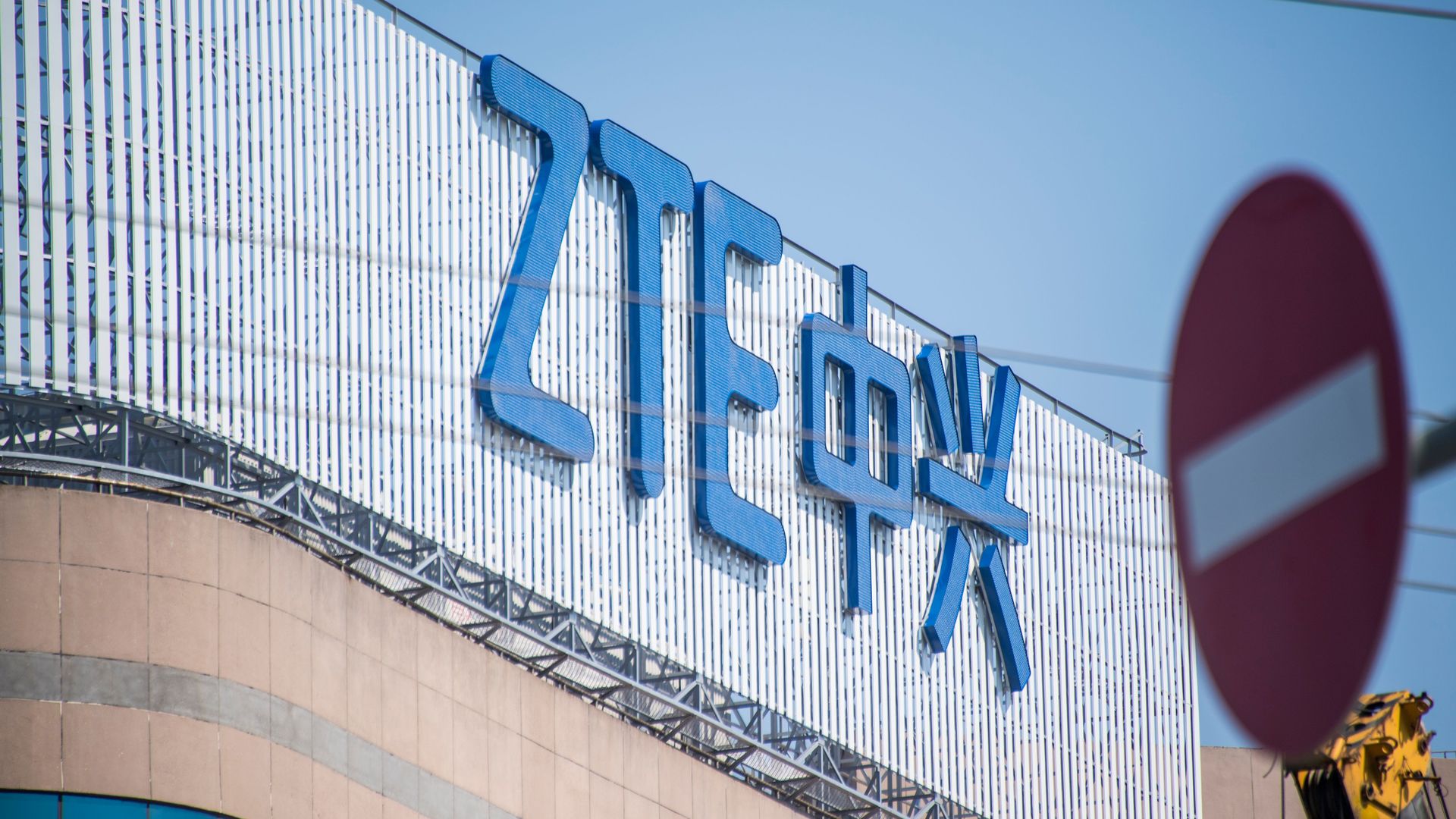 The big news over the weekend was a tweet from President Trump indicating that he's asking the Commerce Department to consider reversing a 7-year ban that prevents U.S. companies from doing business with the Chinese telecom firm ZTE.
Trump's tweet:
"President Xi of China, and I, are working together to give massive Chinese phone company, ZTE, a way to get back into business, fast. Too many jobs in China lost. Commerce Department has been instructed to get it done!"
Why it matters: ZTE had been on life support since it relies on U.S. components for both its cellphone and network gear businesses. The company has been forced to essentially halt its business while it works to get the ban reversed.
ZTE had earned the ban for failing to live up to the terms of a settlement after it sold goods to Iran in violation of a U.S. ban.
The big question: More broadly, the uncertainty now is where Trump plans to take things. Is it a chess-move in a game we don't yet understand, or just a random Trump improvisation that will pass in a flash?
The bottom line: The strange combination of trade war aggression and "we're all in this together" concern for Chinese workers reflects the challenge of U.S.-China relations vis-a-vis tech: Much as both countries might wish it was otherwise, the U.S. and China both need each other.
While ZTE's fate is the most perilous, there are any number of tech companies caught up in the broader China-U.S. dispute, including Qualcomm, whose deal to buy NXP is being held up by Chinese regulators. (Bloomberg reported Sunday night that China had resumed its evaluation of that deal).
https://www.axios.com/newsletters/axios-login-98a4217b-c70e-4fb2-aaea-8a4e5c4aa98b.html?chunk=1#story1
2. AT&T's reality check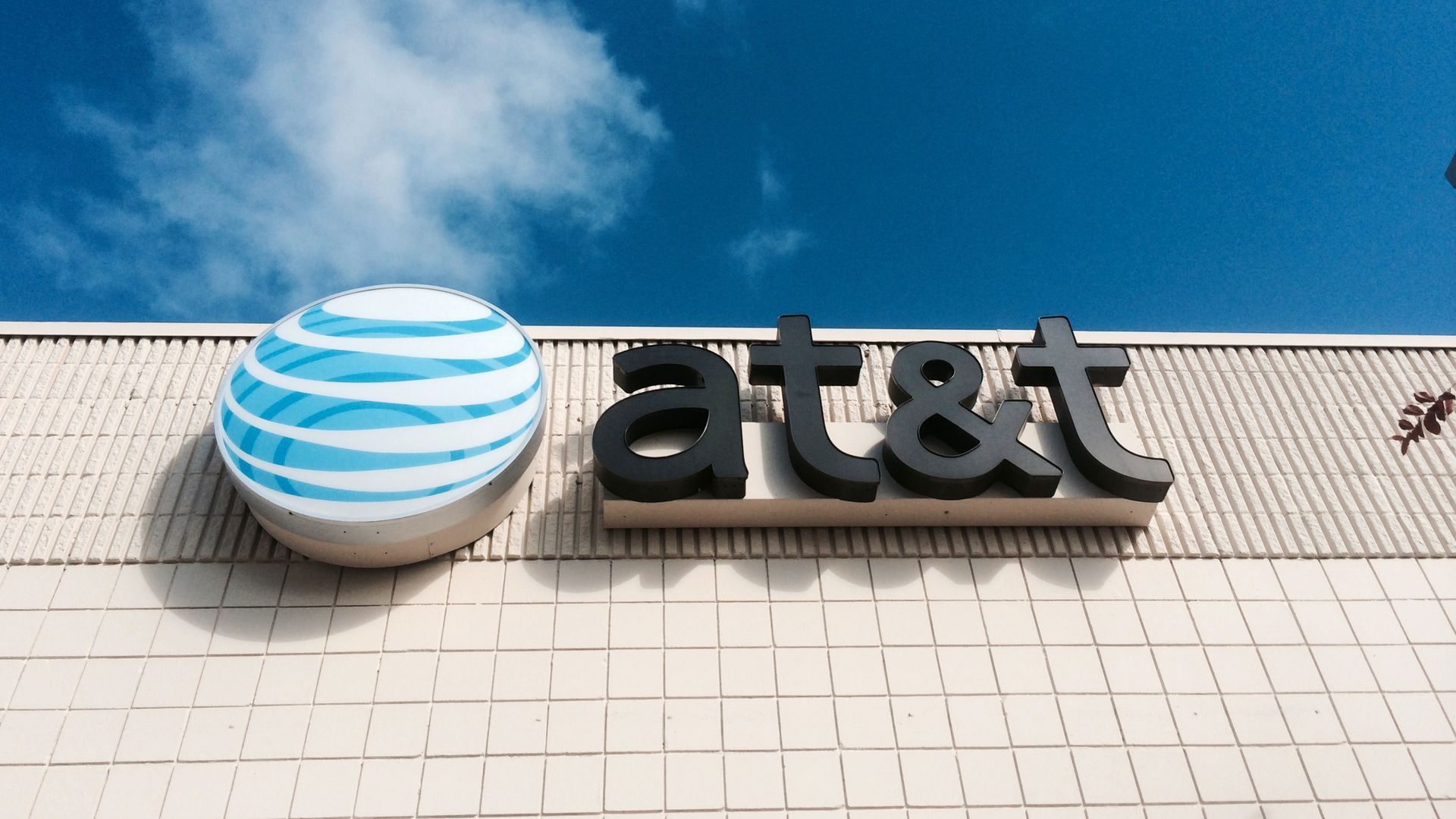 The ouster of AT&T's top lobbyist caught D.C. telecom insiders by surprise and underscored that even the most well-oiled Washington machine isn't immune to inadvertent entanglement with Trump-world scandal.
Why it matters: News that AT&T paid Trump lawyer Michael Cohen $600,000 for "insights" about the administration couldn't have come at worse time for the company, which just wrapped up its trial against the Justice Department over its $85 billion bid for Time Warner. Judge Richard Leon is in the midst of finalizing his decision, expected to come on June 12.
Our thought bubble: The $600,000 paid to Cohen is a drop in the bucket for AT&T, which spent $16.78 million in lobbying last year, according to federal disclosures. But it sure didn't get much bang for the buck: Trump's DOJ still-blocked AT&T's proposed merger.
Go deeper: Kim Hart has more here.
https://www.axios.com/newsletters/axios-login-98a4217b-c70e-4fb2-aaea-8a4e5c4aa98b.html?chunk=2#story2
3. Qualcomm's server boss exits, upping uncertainty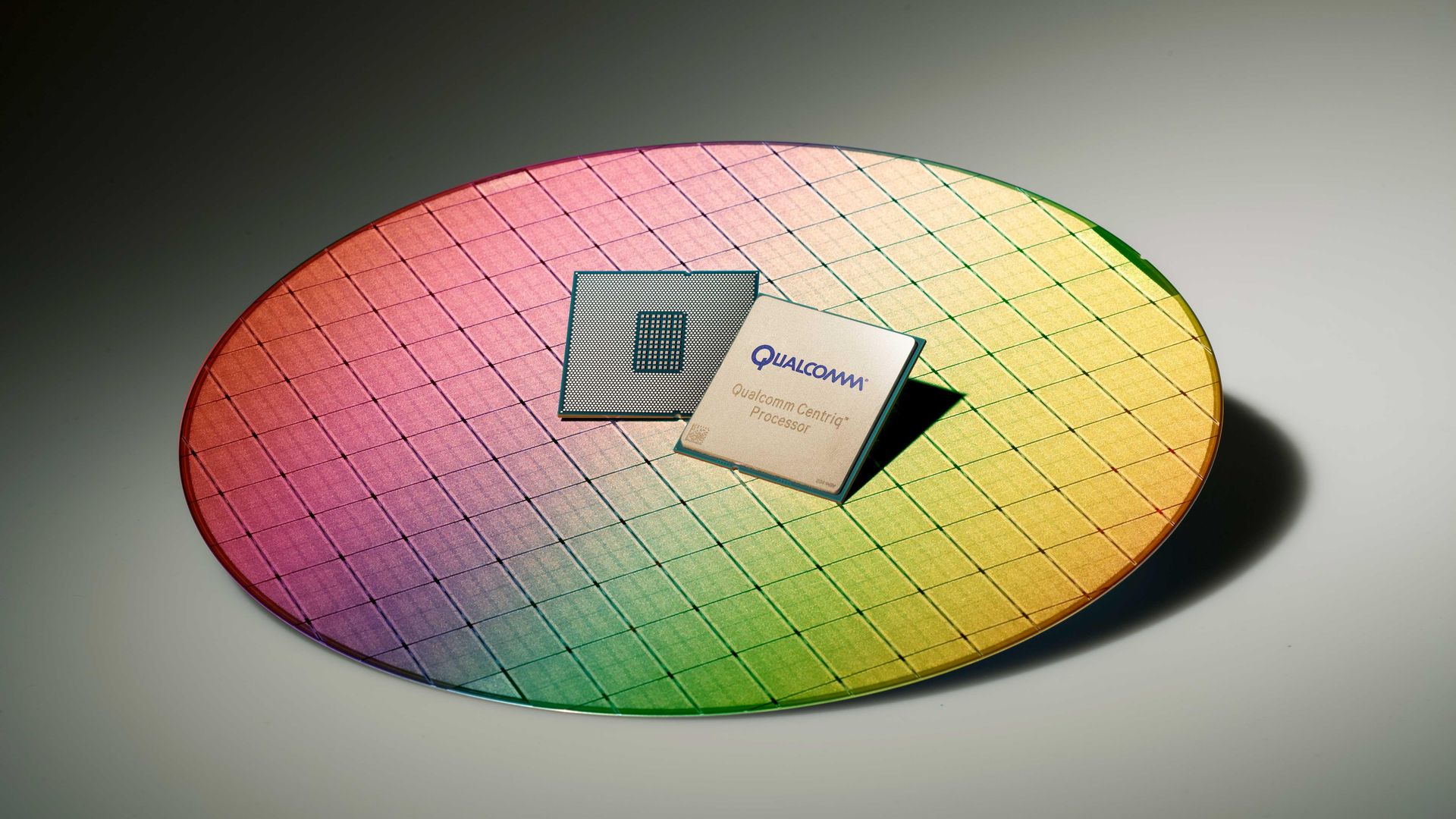 Anand Chandrasekher, head of Qualcomm's server chip unit, has left the company, as reported Sunday.
Why it matters: The move comes as Qualcomm appears poised to end its effort to challenge Intel in the data center. Bloomberg reported last week that Qualcomm was looking to sell or shutter the unit.
My thought bubble: If Qualcomm is still looking for buyers, one possibility could be the well-funded chip startup led by former Intel executive Renee James.
What they're (not) saying: Qualcomm still hasn't publicly commented one way or another on the future of its server unit. On Sunday, a representative wouldn't even say who's running the unit now that Chandrasekher has departed.
https://www.axios.com/newsletters/axios-login-98a4217b-c70e-4fb2-aaea-8a4e5c4aa98b.html?chunk=3#story3
4. Cook: Don't trade privacy for technology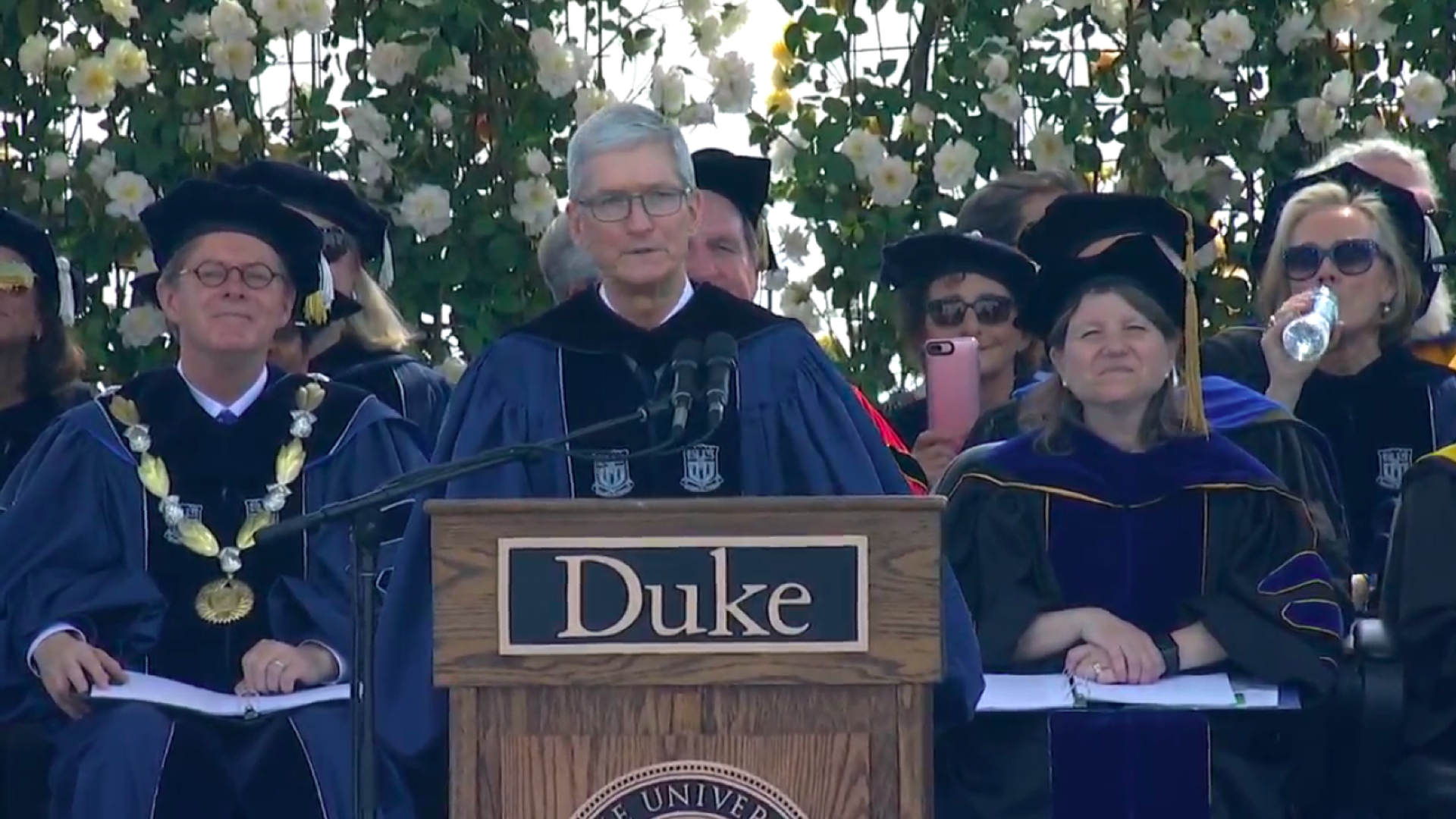 During his commencement address at Duke University Sunday, Apple CEO Tim Cook addressed the data privacy scandals currently roiling the tech industry, comparing his company to Facebook without mentioning it by name:
"We reject the excuse that getting the most out of technology means trading away your right to privacy. So we choose a different path: Collecting as little of your data as possible, being thoughtful and respectful when it's in our care. Because we know it belongs to you. In every way and every turn, the question we ask is not what can we do, but what should we do."
The backstory: This is just the latest in the back-and-forth between Cook and Facebook, a history that dates back to 2015 at least but that has clearly intensified.
https://www.axios.com/newsletters/axios-login-98a4217b-c70e-4fb2-aaea-8a4e5c4aa98b.html?chunk=4#story4
5. Meet your new FTC overlords
Want to better understand the forces at play inside the agency with oversight over Google and Facebook? Well, you're in luck. Axios' David McCabe has a look at the new members of the Federal Trade Commission.
The Republicans:
Chairman Joe Simons has expressed an openness to taking on issues related to the tech industry. He's also a practiced enforcer: When he served at the FTC in the early 2000s, the agency sued to prevent anti-competitive mergers in the spirits and ice cream markets, Reuters notes.
Commissioner Noah Phillips handled much of the judiciary policy portfolio for Sen. John Cornyn, and there's some sign he could be friendly to tech: A patent bill Cornyn backed while Phillips worked for him was favorable to some Silicon Valley companies that have worried for years about so-called "patent trolls."
Commissioner Christine Wilson has held her cards close to the vest on tech, promising to review the issue of algorithmic transparency. She takes a view that size alone does not make a company anticompetitive.
The Democrats:
Commissioner Rohit Chopra may be a thorn in tech's side. An ally of the populist Democratic Sen. Elizabeth Warren, he said in his written answers to the Senate's questions that he, too, doesn't see size as triggering an antitrust review under the law. But he also suggested that the combination of tech firms' competition across sectors and increasing share of U.S. economic activity and growth calls for careful scrutiny to ensure that "competition is robust."
Commissioner Rebecca Slaughter worked for Senate Minority Leader Chuck Schumer for years, including when he backed that patent bill favorable to some in tech that was also supported by Phillips' boss Cornyn. She indicated she takes seriously concerns about online tracking of consumers. "Control over data, and related control over online advertising markets, may be an important factor in considering competition and consumer protection issues, because citizens (and their data) are often the product rather than the consumers," she said in written answers to the Senate.
Go deeper: David has more here.
https://www.axios.com/newsletters/axios-login-98a4217b-c70e-4fb2-aaea-8a4e5c4aa98b.html?chunk=5#story5
6. Take Note
On Tap
I'll be in Boston later this week for MIT's Solve conference, where I am moderating a session. Solve looks at how entrepreneurial ideas and people can solve some of the world's biggest challenges.
Trading Places
GameStop CEO Michael Mauler abruptly resigned on Friday after just three months on the job.
ICYMI
https://www.axios.com/newsletters/axios-login-98a4217b-c70e-4fb2-aaea-8a4e5c4aa98b.html?chunk=6#story6