March 26, 2018
Much as I hate to start your week off with homework, I did want to remind you that our cybersecurity newsletter, Codebook, launches tomorrow. So, your homework is to go sign up now.
Axios survey: Big Tech's reputation plummets
The multiple scandals and controversies roiling Big Tech are starting to have an impact on how the companies are perceived.
What's happening: Favorability ratings for the biggest tech companies have cratered, led by Facebook, according to an Axios/SurveyMonkey poll conducted last week. While Facebook's favorability fell the most, Amazon, Google, Apple and Twitter also saw big declines.
My thought bubble: It's a huge drop for Facebook (and Twitter and Google). But remember these are free services. People talk a lot about leaving but I suspect most want what these companies are offering. We'll be watching to see if these unfavorability numbers actually translate to fewer users (aka if #deletefacebook gains traction).
Go deeper : Axios' Kim Hart took a look at what was a clearly terrible week for the industry.
Public still mixed on regulating Big Tech
Interestingly, the same Axios-SurveyMonkey poll shows that the public remains relatively split on how regulation of tech might play out. By a 53-to-43 margin, more people continue to worry that the government won't go far enough rather than fear it will do too much.
However, that's actually a bit narrower than in February when 55% of people worried regulation would not go far enough. Of course, there are a couple ways to look at that:
One is that a small number of people have shifted their opinion on the optimal amount of regulation.
Perhaps more likely, though, is that the shift reflects the fact that people now expect more regulation, so slightly more people are concerned it will go too far.
In any case, concerns over the government not going far enough are up significantly since November.
Cook joins call for more privacy legislation
Apple CEO Tim Cook is the latest tech executive to say that maybe the industry does need government to step up its regulation.
"I think that this certain situation is so dire and has become so large that probably some well-crafted regulation is necessary," Cook said at a forum in Beijing, according to Bloomberg. He said:
"The ability of anyone to know what you've been browsing about for years, who your contacts are, who their contacts are, things you like and dislike and every intimate detail of your life — from my own point of view it shouldn't exist."
My thought bubble: It's not surprising that Apple would come out on this side. It has been a longtime advocate of privacy and sees that stance as a potential differentiator from the rest of the industry. More regulation could help Apple as it makes most of its money from selling products to consumers rather than through advertising.
The past between Cook and Zuckerberg
Cook and Facebook CEO Mark Zuckerberg have a bit of a history trading shots over privacy.
Cook made a number of calls for greater privacy protections in 2014 and 2015, calling it a fundamental human right and taking particular aim at the companies whose business model, he said, was monetizing your private information. Via TechCrunch, in a 2015 speech at Epic, he said:
"I'm speaking to you from Silicon Valley where some of the most prominent and successful companies have built their businesses by lulling their customers into complacency about their personal information. They are gobbling up everything they can learn about you and trying to monetize it. We think that's wrong and it's not the kind of company that Apple wants to be so we don't want your data. We don't think you should ever have to trade it for a service that you think is free but actually comes at a very high cost and this is especially true now that we are storing data about our health, our finances and our homes and our devices. We believe that customers should be in control of their own information."
Zuckerberg in 2015 took issue with that in a Time Magazine interview:
"A frustration I have is that a lot of people increasingly seem to equate an advertising business model with somehow being out of alignment with your customers. I think it's the most ridiculous concept. What, you think because you're paying Apple that you're somehow in alignment with them? If you were in alignment with them, then they'd make their products a lot cheaper!"
So, is Silicon Valley past its prime?
Some say Silicon Valley has peaked, with some venture capitalists shifting attention to new opportunities in the Midwest, the New York Times reported earlier this month.
What's new: Axios' Dan Primack explains in a video why investors aren't likely to abandon the Bay Area, while Revolution's Steve Case explains why the middle of the country is starting to catch the eyes of investors and entrepreneurs alike.
More: You can watch the video here.
My thought bubble: People have been talking about this forever. When it fires on all cylinders, the tech industry is vibrant well beyond Silicon Valley. And there's reason to think that could grow significantly as automation spreads to more industries. But at no point has Silicon Valley's prominence in tech shifted and it's hard to see that changing.
The other "Silicon Valley" is back on the air
While the real Silicon Valley has offered up plenty of drama, HBO's version returned for Season 5 Sunday night, and Axios' Kia Kokalitcheva has the full rundown here.
Personally, I love Sliceline — a startup that's ordering pizzas from Domino's and selling them for a lower price. It's everything that's ridiculous about the real-world delivery and on-demand startups.
But one bit of subtle genius passed me by entirely — in the opening credits, the Facebook logo switches from English to Russian.
Take Note
On Tap
Trading Places
Nadia Morris, who has been at AT&T for 16 years, most recently as director of its Connected Health Foundry in Houston, is headed to Atlanta to be lead innovation engineer for Delta Hangar.
ICYMI
After you Login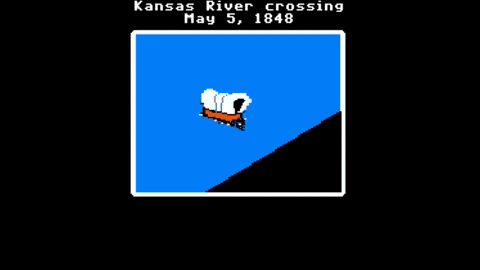 If you are a 40-something nerd like me, someone just put our childhood into a tiny handheld game.