Just a reminder that the same crew bringing you Login serves up tech news throughout the day in the Axios technology stream. And there's been a whole lot of news, of late.
https://www.axios.com/newsletters/axios-login-7687b94c-9472-42cf-bcc4-3ce5f5861304.html?chunk=0#story0
Facebook fights back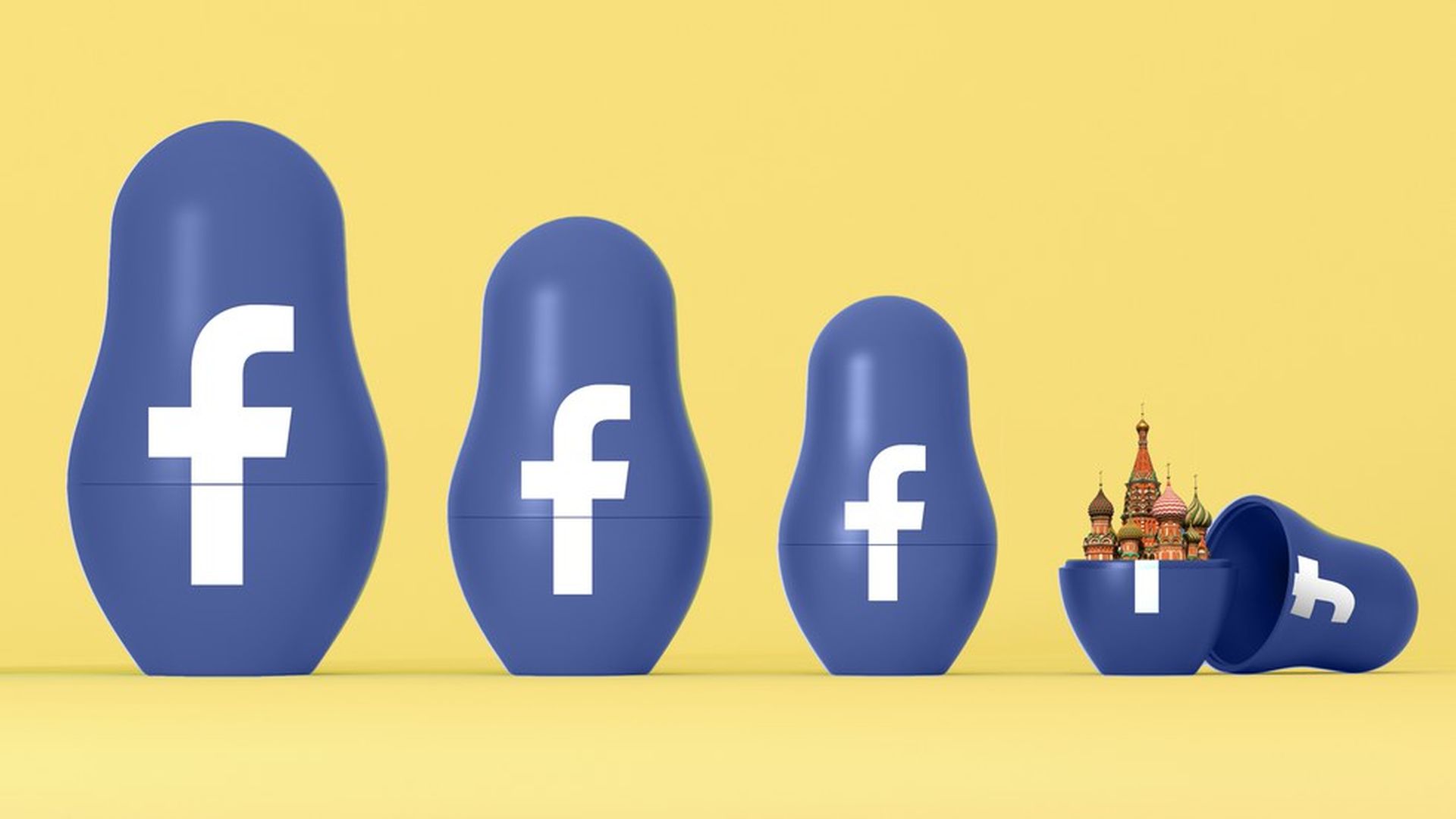 Facebook is stepping up its offensive to respond to questions about the role it played in Russian meddling in the 2016 presidential election. The move comes as it prepares to testify on Capitol Hill, Axios' David McCabe and Sara Fischer report.
Why it matters: Facebook is investing in full-page ads, new policies, and C-suite lobbying efforts as it stares down a crisis that imperils its reputation with Congress and its relationship with the public. In contrast, Google and Twitter have kept a lower profile in response to the same investigation.
The buzz:
Facebook ran ads in national outlets (including the front sections of the NYT, WashPost, and WSJ) and beltway publications on Wednesday laying out its plans to improve the handling of political ads. Facebook is clearly trying to reach influential decision makers in Washington, rather than the public at large.
Facebook hired consulting firms on both sides of the aisle to help the company confront the controversy, according to a source familiar with the matter. The right-leaning Definers Public Affairs, for example, has pitched itself recently as being able to help Silicon Valley navigate the world of political opposition research.
Facebook was the first to commit to testify before the Senate Intelligence Committee at a November 1 hearing.
Internal frenzy: Top brass are closely involved in the effort to address the questions swirling around the Russia probes.
CEO Mark Zuckerberg, COO Sheryl Sandberg and top policy staffer Joel Kaplan have been working the phones — talking to players in D.C. about the issue, according to a source.
Other well-connected Facebook staffers are doing outreach for the company to reassure partners that it's taking this seriously. That includes Campbell Brown, the former CNN anchor who now runs the company's journalism initiative — which involves building close relationships with publishers.
It's frequently posting updates to its "Hard Questions Blog" that is being shepherded by Liz Spayd, the ex-NYT public editor recently hired by Facebook to work on transparency initiatives.
The bottom line: This is an unprecedented response for Facebook at an unprecedented moment. "I've never seen anything quite this like," tweeted Salesforce CEO Marc Benioff on Wednesday juxtaposing Facebook's ad with a Wall Street Journal story on the controversy.
Sara and David have more here.
https://www.axios.com/newsletters/axios-login-7687b94c-9472-42cf-bcc4-3ce5f5861304.html?chunk=1#story1
WeWork and Mastercard inject payment tech into offices
WeWork may have recently sold its investors on a $20 billion valuation thanks in part to "energy and spirituality," but it's also developing actual tech that could enhance its office rental business. As part of a recent partnership with Mastercard, the company is testing payment technology that could make it easier for workers to pay for desks or conferences rooms by the minute, or for the snacks they purchase at the office, Kia reports.
Desk appeal: WeWork wants to use technology to make office life easier and more efficient. That's also why it's helping customers design their own offices, testing technology to track office traffic patterns, and developing office management tools.
How it works:
The companies showed off two demos to Axios at one of WeWork's San Francisco offices — one for "clocking in and out" of a rental desk, and one for paying for snacks and beverages.
Renting a desk, for example, is done by scanning a QR code on the desk using the WeWork app, although the process will eventually be automated via sensors.
For the snacks area, there are cameras and sensors that detect a worker's presence, smartphone, and what items were picked up.
WeWork and Mastercard are using cameras and sensors from AVA Retail and Intel. They are working with Cisco on the desk rental tech.
https://www.axios.com/newsletters/axios-login-7687b94c-9472-42cf-bcc4-3ce5f5861304.html?chunk=2#story2
Google can build hardware. Can it build a hardware business?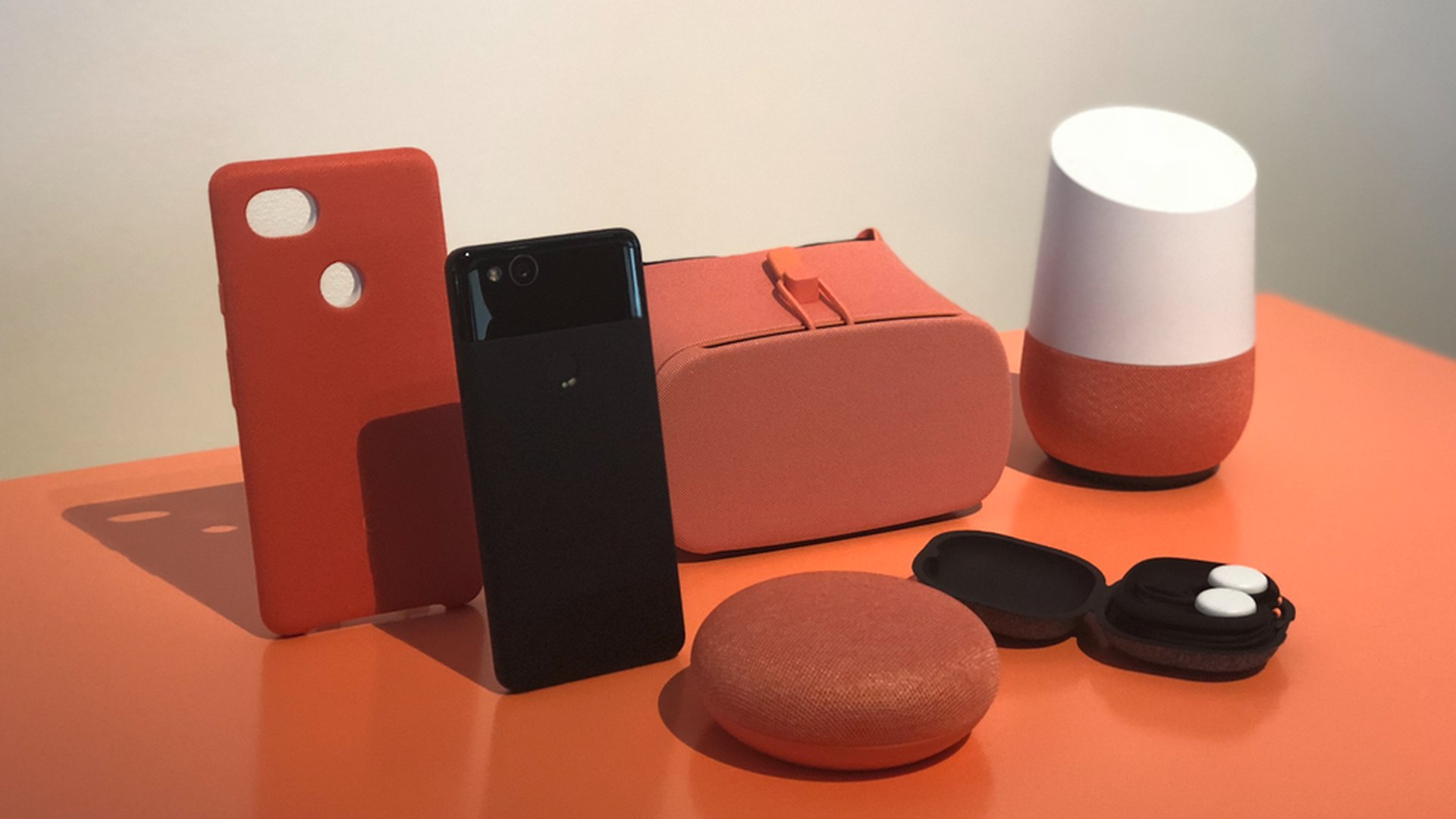 Google's product introductions Wednesday showed that its hardware effort has matured significantly, though its hardware business still has a lot of growing up to do.
The new Pixel phones improve on some of the best features of last year's model, especially the camera, adding some nice touches with Google Lens and augmented reality.
Google Home is learning a few new tricks, in addition to taking on some new shapes.
More importantly, with Pixel Buds and its Google Clips camera, the company is showing it can branch into new areas.
Yes, but: The business model remains largely the same. Among carriers, only Verizon will sell the Pixel phones directly, with those who want to use another provider will need to get the device unlocked from Google. That's fine, but not the way most people in the U.S. buy their phones.
Plus: Google's actions seemed to back up the notion it isn't just trying to undercut the competition. Its $159 Pixel Buds are priced the same as Apple's competing AirPods and, at $399, the high-end Google Home Max speaker is actually $50 more than Apple's forthcoming HomePod.
In an interview with The Verge, Google hardware chief Rick Osterloh made it clear he is playing a long game.
Creative Strategies analyst Carolina Milanesi put it like like this: "They don't just want warm bodies; they want consumers that are going to matter long term."
Dig deeper: You can get a more of my thoughts on Google's hardware strategy in this Cheddar interview I did on Wednesday.
https://www.axios.com/newsletters/axios-login-7687b94c-9472-42cf-bcc4-3ce5f5861304.html?chunk=3#story3
The coming war over your financial data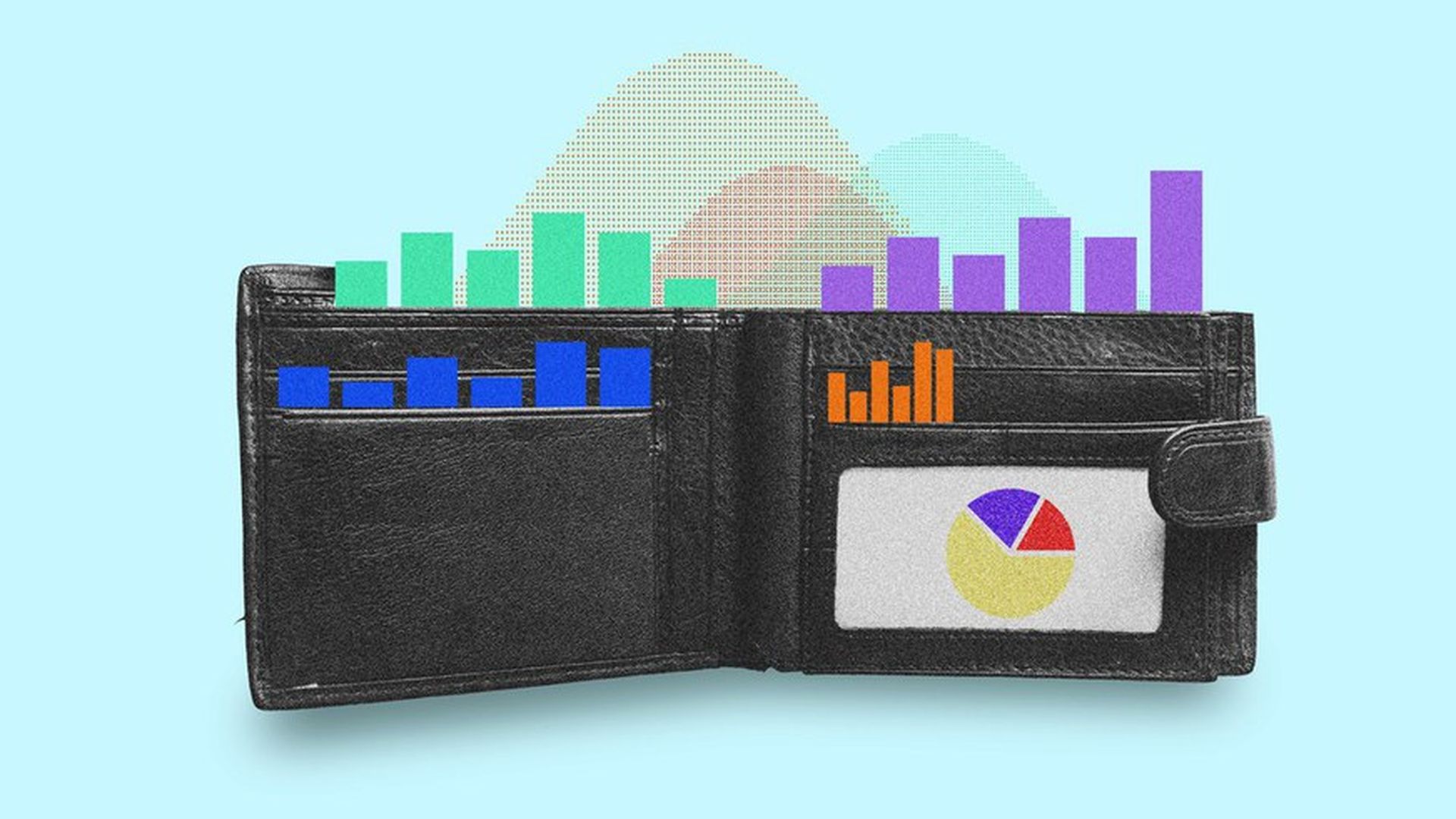 A growing number of consumers are embracing apps that mine their online saving and spending habits, and then recommend better financial decisions. Mint, Expensify, and Venmo are helping millions of users move money, invest, and plan their future.
The bigger picture: The firms making these apps collect, store, and then sell their users' anonymized data, an industry previously controlled solely by traditional banks. Now, such fintech firms and banks are in the early stages of a war for control of the consumer financial data, and the billions of dollars in fees that they earn.
What the war is about: The most valuable commodity in the modern economy is information — just ask Google and Facebook. Banks sit on a treasure trove of the most valuable type of information: financial data. Enter the fintech companies, offering a range of different services in an effort to get their hands on the same data.
Axios' Christopher Matthews has more here.
https://www.axios.com/newsletters/axios-login-7687b94c-9472-42cf-bcc4-3ce5f5861304.html?chunk=4#story4
Microsoft stepping up its Middle America push
Microsoft president Brad Smith will be in North Dakota today as the company looks to expand efforts to bring computer science education and tech training to areas beyond the tech hubs.
What's happening: In North Dakota, Smith will be appearing with Gov. Doug Burgum, a former Microsoft executive who ran the company's significant operations in Fargo after Microsoft acquired Burgum's former company, Great Plains Software.
The six-state pilot will also see Microsoft step up its philanthropic commitments and community involvement, sources said. Other states that are part of the program are: Wisconsin, Texas, Virginia, Wyoming and Washington state.
https://www.axios.com/newsletters/axios-login-7687b94c-9472-42cf-bcc4-3ce5f5861304.html?chunk=5#story5
The rise of "pre-seed" venture capital
Axios reported last week that two former 500 Startups partners are raising a $50 million to invest in startups at the pre-seed stage. Then came an announcement that a new pre-seed fund called Afore Capital was launching with a $47 million debut fund.
Yes, but: What is "pre-seed" and why is the term showing up more and more?
Short answer: Today's seed rounds are yesterday's Series A rounds, and pre-seed is the old seed.
Axios' Kia Kokalitcheva has more here.
https://www.axios.com/newsletters/axios-login-7687b94c-9472-42cf-bcc4-3ce5f5861304.html?chunk=6#story6
Take note
On tap: Grace Hopper Celebration continues in Orlando and Oracle OpenWorld wraps up San Francisco.
Trading places: Marni Walden, the longtime Verizon executive who spearheaded the Yahoo acquisition, plans to leave the company by February ... Communications director Richard Eckel, who joined Microsoft with the acquisition of Ray Ozzie's Groove, left the software giant earlier this week. I hear he's headed to Amazon to work on Alexa efforts. Although he may be leaving one Seattle-area company for another, Eckel is staying in the Boston area. Who knows, maybe that will end up being HQ2.
ICYMI: The European Commission ordered Luxembourg to collect nearly $300 million in back taxes it says are owed by Amazon. Separately, the EC is taking Ireland to court for failing to collect $15 billion it says that country failed to collect from Apple, Business Insider reports ... Sonos introduced the $199 Sonos One, a smart speaker that works with Amazon's Alexa for now, with plans to support Google's Assistant next year and perhaps others down the road as well, WSJ says ... Per Reuters, a bipartisan group of lawmakers plans to introduce a bill as soon as today to limit the amount of surveillance that the federal government can do without a warrant. The ACLU said the bill offers some improvements but urged Congress to further strengthen the safeguards before passage.
https://www.axios.com/newsletters/axios-login-7687b94c-9472-42cf-bcc4-3ce5f5861304.html?chunk=7#story7
After you Login
Super Awesome Sylvia was a role model to girls in science. Then he realized he is a boy. A fascinating story, extremely well told by the Washington Post.