Axios Login
January 06, 2023
I'm writing this intro very softly because everyone else here is sleeping. Today's Login is 1,220 words, a 5-minute read.
1 big thing: Layoffs are tech's new normal
The wave of layoffs in tech that continued to mount this week has felt like a shocking and sharp turnabout for an industry that stood on top of the world just a year ago.
Be smart: Tech was never immune from forces in the broader economy, and Silicon Valley has always followed a boom-bust rhythm. But the most recent boom ran so long, many forgot it would have to end someday.
Driving the news: Amazon said Wednesday it will cut a total of 18,000 jobs, including some announced last year as well as new reductions to its retail and HR teams, among others.
The big picture: Tech's reputation for driving economic growth has always been founded on its ability to deliver productivity gains.
The industry also grew by grabbing market share from a host of consumer and business segments that have moved from analog to digital.
The financial crisis of 2008-09 ushered in an easy-money era in which zero interest rates pushed seas of capital into tech.
The pandemic's arrival brought some sectors to a standstill — but strengthened tech firms, who saw demand spike.
"It's been a more than decade-long party," said Margaret O'Mara, a University of Washington professor who studies the history of the technology industry. "It's just extraordinary how long this boom has been."
There was an assumption, O'Mara says, that pandemic-related behavior changes, such as the shift to remote work and buying groceries online, would just continue.
That led many tech companies to go on a hiring spree during the pandemic. The parent companies of both Facebook and Google, for example, grew more than 20% last year, while other large tech companies have doubled since before the pandemic.
Then inflation hit, the Fed raised interest rates and the economy softened dramatically — just as many people were returning to pre-pandemic methods of working and shopping. Tech, for all its vast scale and high profit margins, was never going to be immune from that kind of shift.
Online advertising has been hit particularly hard, with Google, Meta, Microsoft and others all noting a pronounced slowdown beginning mid-2022. Many tech companies started by slowing or freezing hiring, but shifted quickly to layoffs once the broader downturn was clear.
The chip sector, whose products had been in short supply, is now having to deal with a glut.
Micron said in December it would cut 10% of employees, and Intel is said to be weighing cuts that could be even deeper.
What they're saying: "The next two years are probably going to be the most challenging," Microsoft CEO Satya Nadella said this week.
Yes, but: This isn't the dot-com bust, especially for the biggest companies. While the job cuts are significant, large tech companies are still vital to the economy and they are still making lots of money.
The layoff numbers suggest retrenchment rather than collapse.
"They are right-sizing to some degree," O'Mara said. "In a way the pandemic might have delayed a reset that was coming."
2. FTC proposes banning noncompete agreements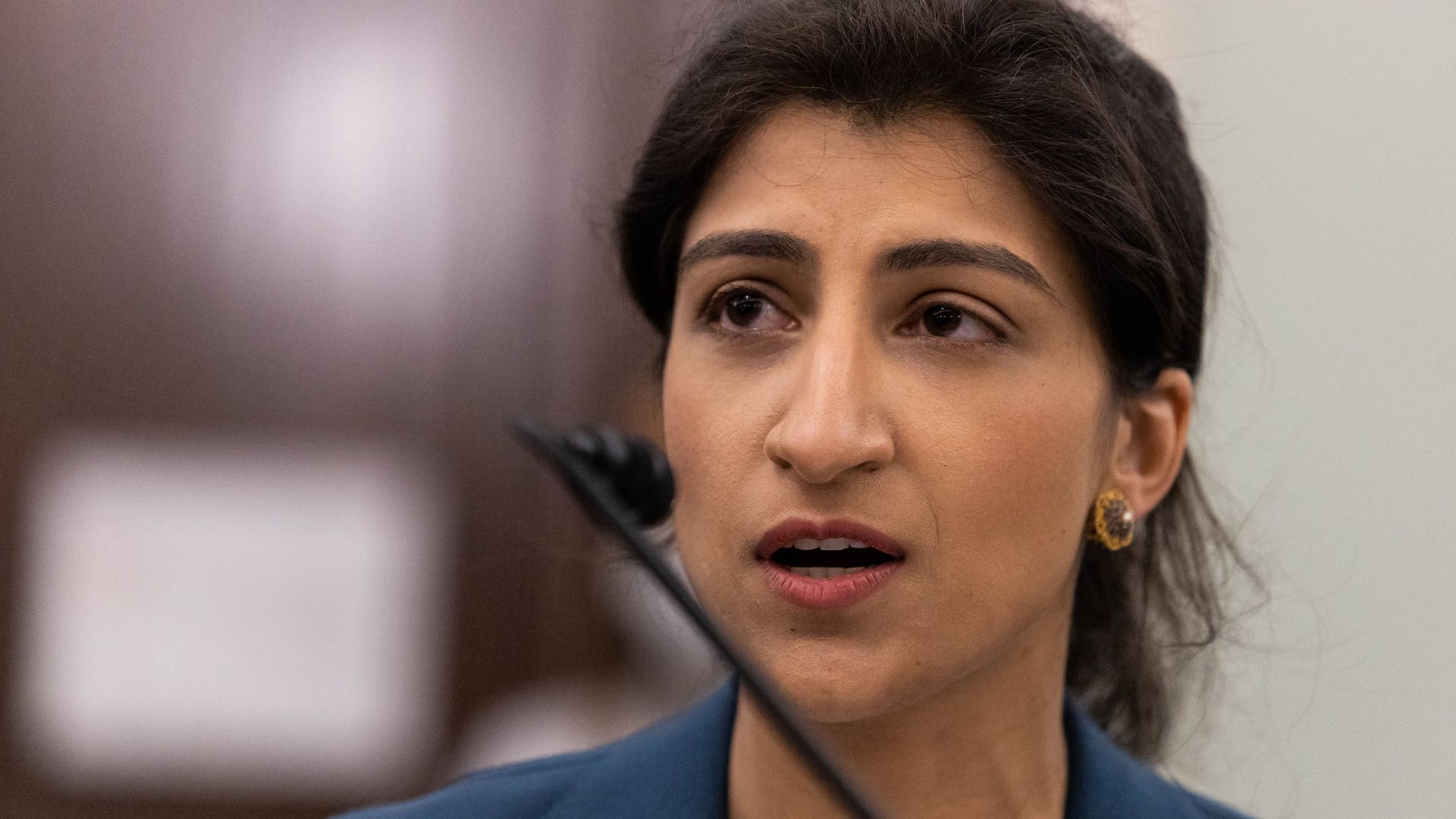 The FTC on Thursday proposed banning employers from requiring employees to sign noncompete agreements, which prevent workers from taking positions at competitors for a period of time after they leave a job, Axios' Emily Peck reports.
Why it matters: This would be a big change in the business world, including the tech industry, where the agreements are widely used — although such provisions are generally unenforceable in California, where many tech workers are located.
The FTC estimates that 30 million people, or 1 in 5 workers, would be impacted, and the rule could increase wages by nearly $300 billion a year.
The proposal comes more than a year after the Biden administration issued an order directing the agency to curb the use of noncompetes in order to increase competition across the economy.
The big picture: Noncompetes were once used mainly to keep high-paid executives from jumping ship to rivals and taking their insider knowledge with them. But they have become more common, with even low-wage workers subject to these restrictions.
Details: The FTC's new proposal would make it illegal for an employer to enter into a noncompete with a worker, and would require companies to rescind existing agreements.
The rule would also apply to independent contractors and "anyone who works for an employer, whether paid or unpaid," according to the agency's press release.
This is just a proposal, though. The FTC is seeking public comment on the rule.
What they're saying: "Noncompetes block workers from freely switching jobs, depriving them of higher wages and better working conditions, and depriving businesses of a talent pool that they need to build and expand," said FTC chair Lina Khan in a statement.
The other side: The proposal "represents a radical departure from hundreds of years of legal precedent," said FTC commissioner Christine Wilson in a statement dissenting from the agency's decision.
3. Microsoft backs off claim in FTC case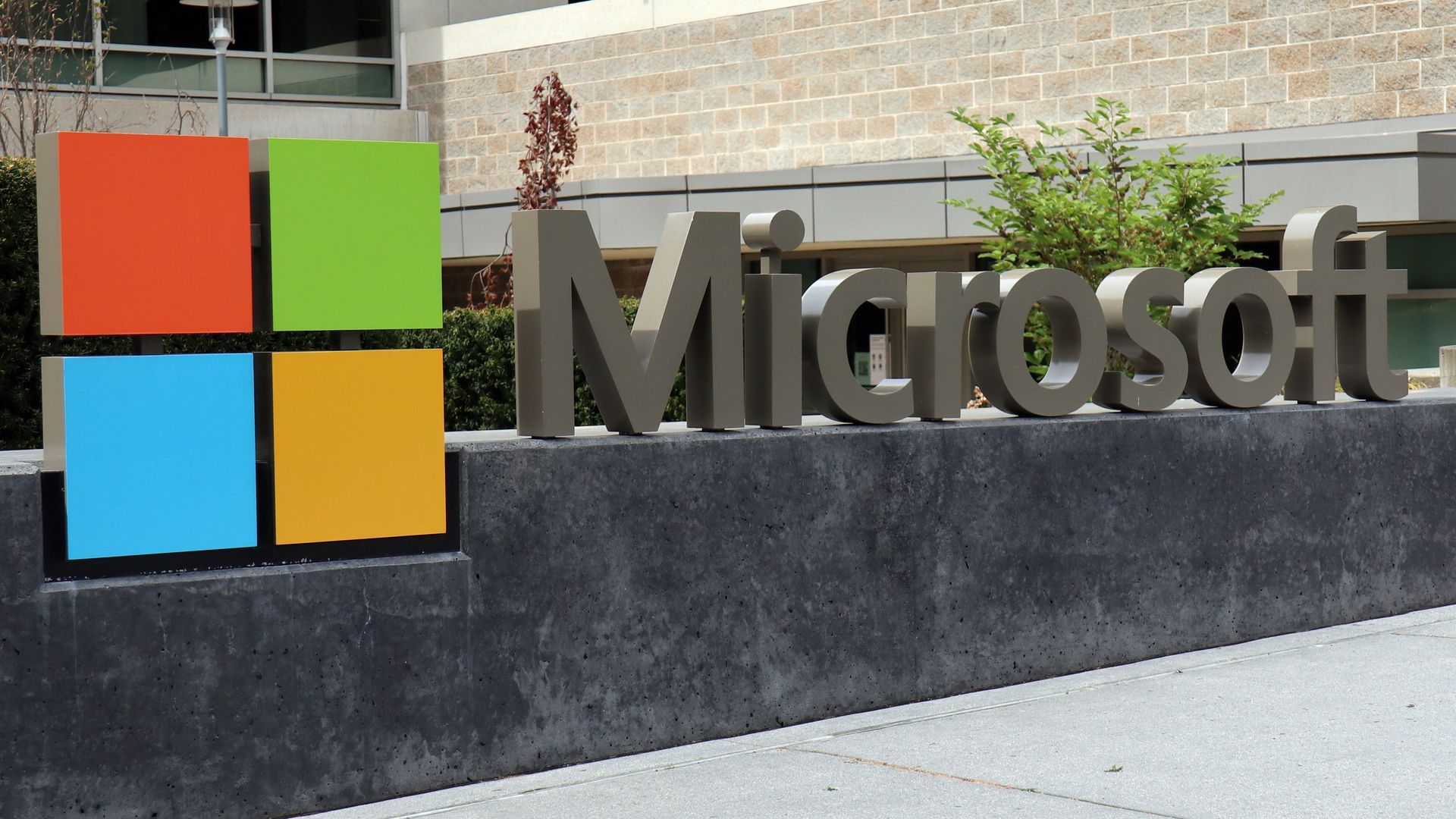 Microsoft says it made a mistake last month when it claimed that the very structure of the FTC, the agency trying to block its bid for Activision Blizzard, violates the U.S. Constitution, Axios' Stephen Totilo reports.
Driving the news: Microsoft removed that argument Thursday as it filed a revised — and less incendiary — response to the FTC's lawsuit to stop the tech giant's $69 billion gaming acquisition.
Microsoft's new filing still argues that its purchase of the creator of Call of Duty, World of Warcraft and Candy Crush would not unfairly stifle competition with other game makers.
But it no longer includes a five-bullet-point salvo claiming that the FTC's structure and in-house administrative court, where the Activision case is being heard, run afoul of the Constitution.
What they're saying: "The FTC has an important mission to protect competition and consumers, and we quickly updated our response to omit language suggesting otherwise based on the Constitution," Microsoft public affairs spokesperson David Cuddy tells Axios.
Activision is also dropping those same allegations, which it had included in its response to the lawsuit last month.
Our thought bubble: Microsoft was known for its combative stance in the earliest days of its antitrust battles 25 years ago, but the challenge to the FTC's authority contrasts sharply with the far more collaborative approach it has taken ever since.
What's next: The FTC case is scheduled to stretch out far into 2023, with a trial set to commence in August, a month after Microsoft's offer for Activision Blizzard expires.
4. Take note
On Tap
CES continues in Las Vegas. You can catch up on all the news here.
Trading Places
Supply chain tech company Flexport has hired former Amazon Web Services and Microsoft executive Teresa Carlson as president and chief commercial officer.
ICYMI
Peloton has agreed to pay a $19 million fine over its failure to immediately report safety hazards associated with its treadmills. (Axios)
Delta said it will offer free WiFi on domestic flights starting next month, in partnership with T-Mobile. (Axios)
Chipmaker Qualcomm is working with Iridium to offer satellite service on Android smartphones that use its latest high-end chip, the company announced at CES. (Qualcomm)
Thanks to Scott Rosenberg and Peter Allen Clark for editing and Bryan McBournie for copy editing this newsletter.