Axios Login
March 06, 2023
While I was pulling for Stanford, I offer my congratulations to Washington State for their first-ever win in the Pac-12 women's hoops tournament. In non-sports news, today's Login is 1,247 words, a 5-minute read.
1 big thing: Platforms to users — "How old are you now?"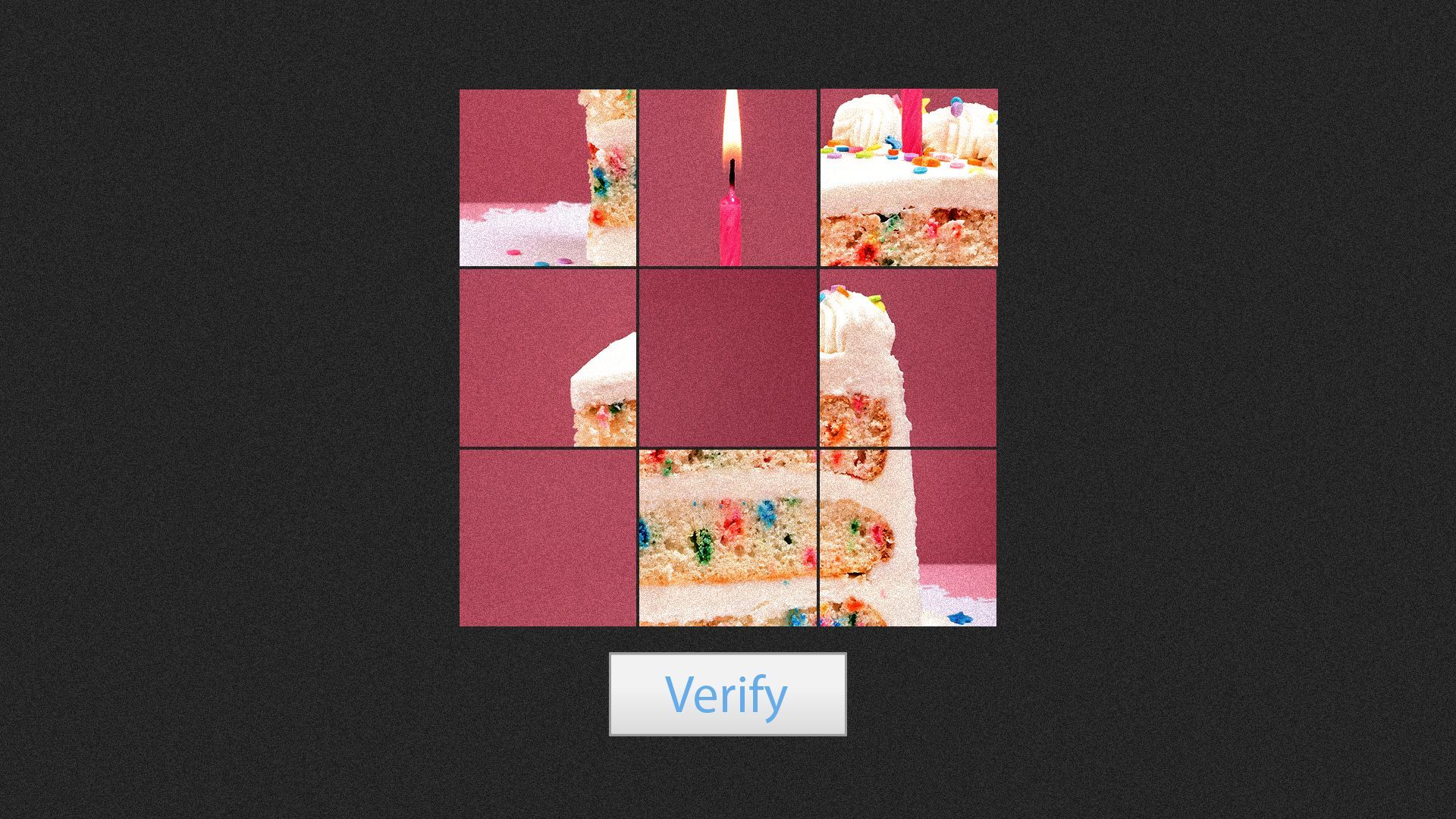 Social media and streaming platforms are trying to figure out the best ways to verify a user's age as parents and lawmakers grow increasingly concerned about the way children and teenagers use online services, Axios' Ashley Gold reports.
Driving the news: Those worries — along with recently enacted laws in the U.K. and California — have pushed companies to try new processes for ensuring underage users aren't getting onto sites and services meant for older people.
Age verification and age estimation is just one part of an attempt to make tech safer for kids as complaints grow over mental health harms, privacy trespasses and more.
In Utah, a law that would restrict children and teens from using social media without their parents' consent — and could also bar adults who don't verify their age — is headed to the governor's desk (see below).
Why it matters: Platforms are deploying age verification techniques in the absence of uniform laws or broadly accepted guidelines for how to do so without violating privacy or leaving giant loopholes.
Efforts to better assess users' ages may run afoul of increasing qualms over adoption of facial recognition technology and tracking of users' identities and personal data.
The intrigue: "Age verification is something that seems like a very reasonable, very easy ask, but an online world creates all sorts of problems," Cody Venzke, senior counsel at the Center for Democracy and Technology's Equity in Civic Technology project, told Axios.
"If you're in a restaurant and you order a drink, it's very easy for the waiter to take a quick look at your ID hand it back to you," Venzke said. "Online ... it has to involve some sort of technological intermediary to get a best guess of how old you are."
The big picture: Platforms that seek to boost their user totals have a built-in disincentive to get too rigorous about age verification: More checks means fewer users for advertisers to reach.
What's happening: Spurred by existing and potential laws, platforms are taking pains to show they're being responsible about age-appropriate content on their sites, with varying approaches.
Most relevant in the U.S. is California's law, which does not require strict age verification but age "estimation" and the rollout of corresponding privacy and data protections for the age group.
Meta has been testing age verification tools on Instagram and Facebook Dating, announcing an expansion of the Instagram test to more countries last week.
The company says early results via tools from a company called Yoti, which allows a user to upload a video selfie or an ID, show 96% of teens were stopped from editing their birthdays from under to over 18.
Snapchat's terms of service state users must be 13 and older, and the app is in the process of updating its sign-in process to make it more difficult for users under 13 to make accounts, per a company spokesperson. Younger users also cannot change their birthdays.
YouTube: Google users are required to provide their date of birth when creating an account; 13 is the minimum age and users under 18 get certain privacy protections by default, per Google spokesperson Christa Muldoon.
TikTok: The popular video-sharing app has a "neutral, industry-standard age gate," allowing users to enter birthdays, a spokesperson said. The app also just expanded time limits for users under 18. Birthdays can't be changed once a user is signed up. 13-and-under users are offered a "view-only" experience on the app.
Between the lines: Young people have always been inventive at getting around barriers to material they want, and parents sometimes look the other way — or even help their kids with account access.
2. Utah set to limit minors from using social media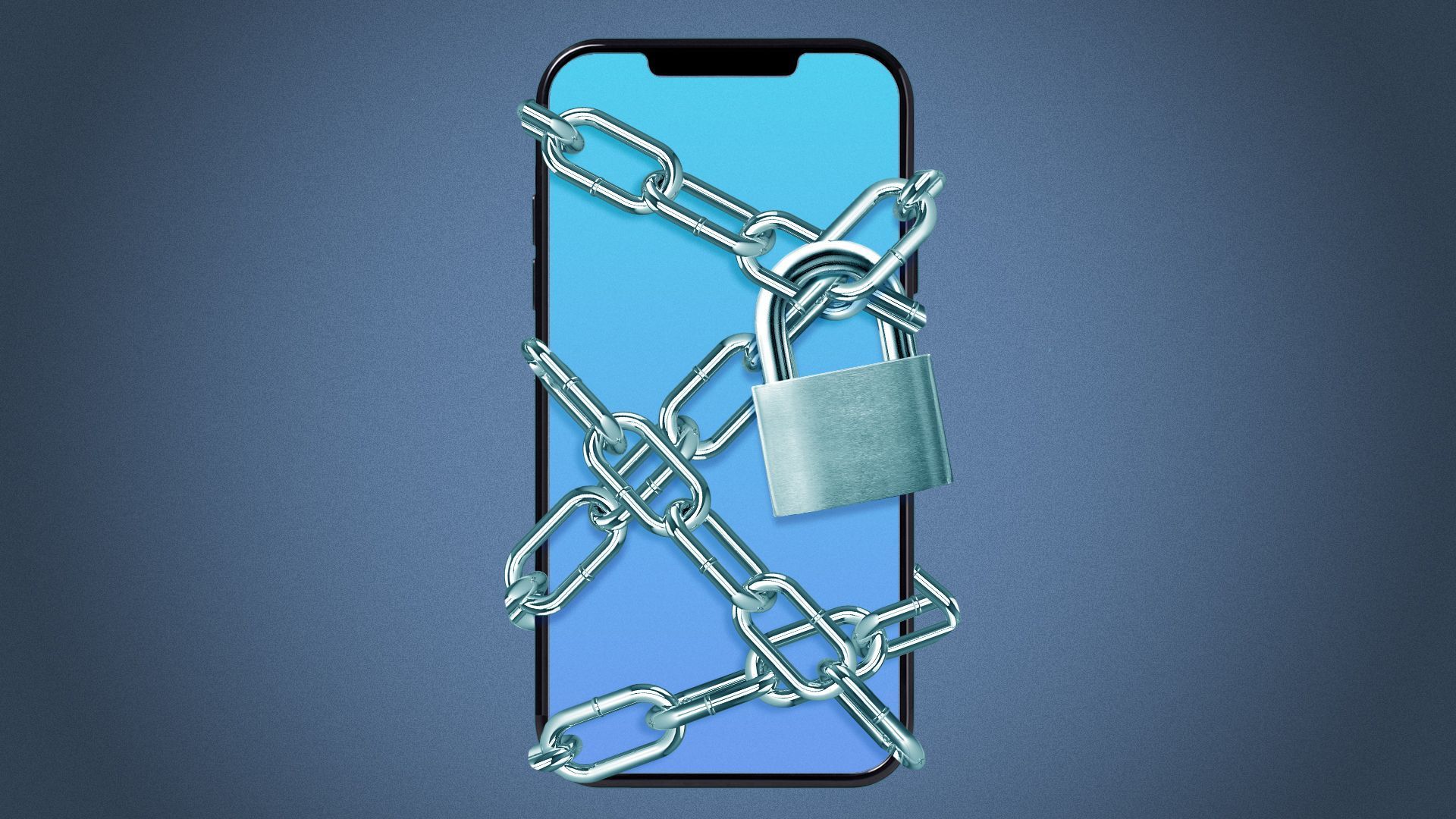 As mentioned, Utah is poised to pass a law that would restrict children and teens under age 18 from using social media without their parents' consent, as Axios Salt Lake City's Kim Bojórquez reports.
Meanwhile, adults could lose access to their accounts, too, if they refuse to verify their age.
The latest: After S.B. 152 cleared its final legislative hurdle last week, Utah Gov. Spencer Cox (R) told reporters Friday he planned to sign the bill.
Cox said the state was "holding social media companies accountable for the damage that they are doing to our people."
Between the lines: All Utahns would have to confirm their ages to use social media platforms or lose account access starting March 1, 2024, under the bill, sponsored by state Rep. Michael McKell.
How it works: The state Division of Consumer Protection would determine how companies verify users' ages and confirm parental consent.
Social media companies would be required to give a parent or guardian a password that allows them to access their child's account.
A companion bill, H.B. 311, would render social media companies liable for harm that kids experience on the platforms. That measure is also en route to the governor's desk.
3. NLRB says YouTube contractors work for Google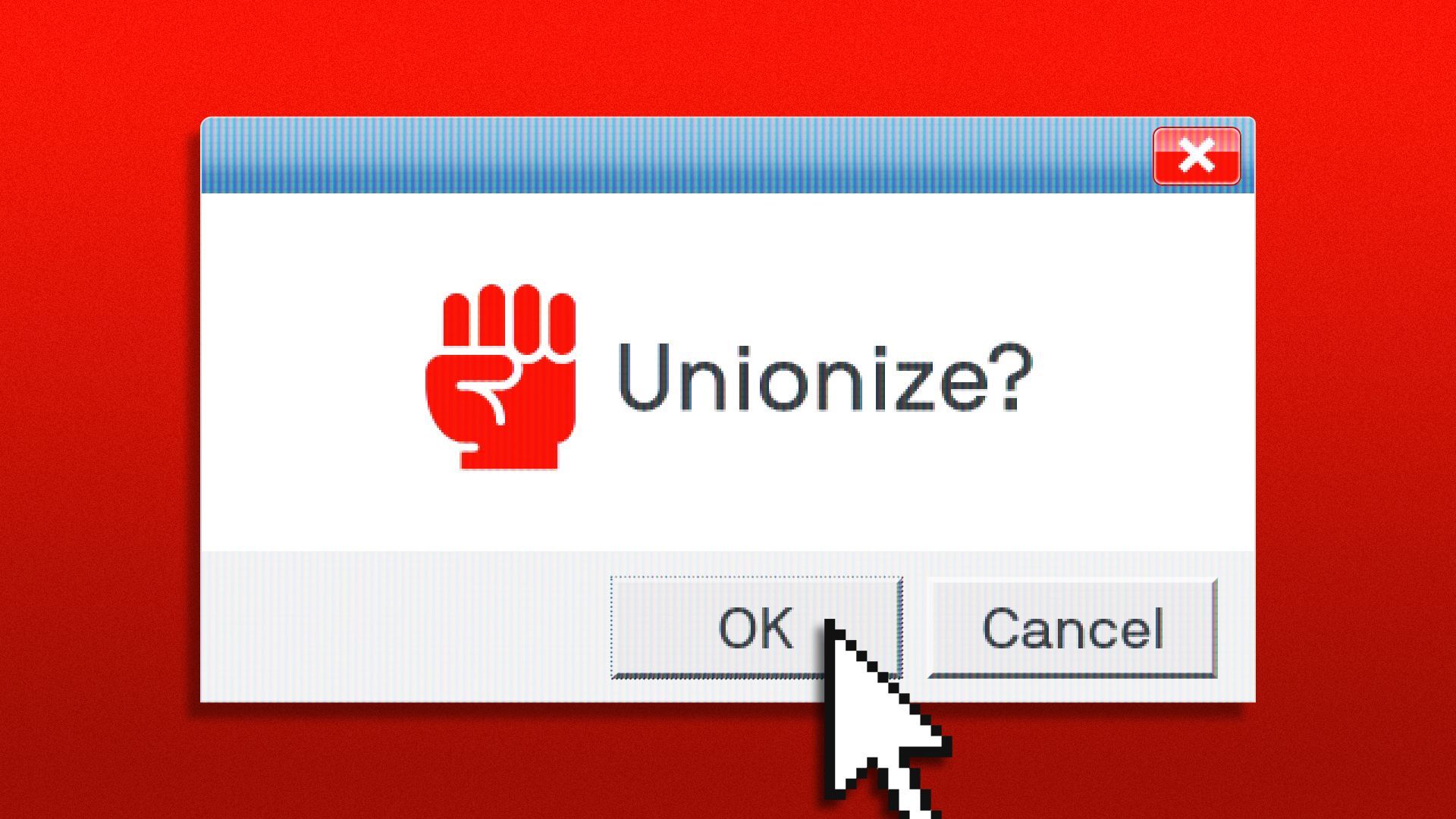 A National Labor Relations Board official has ruled that Google parent Alphabet should be recognized as an employer of certain YouTube contractors.
Why it matters: The ruling, if upheld, means that Google would need to negotiate with workers there, should they vote to approve a union.
In a 15-page ruling, NLRB regional director Timothy Watson found that Alphabet and contract employment firm Cognizant are the YouTube Music workers' joint employer.
He also ruled that the workers constitute a potential bargaining unit and that a vote should be held to determine if they wish to joint the Alphabet Workers Union, which is affiliated with the Communications Workers of America.
Assuming it is upheld, the decision is a big win for the Alphabet Workers Union, which has generally served not as an official bargaining union for Google workers, but rather as a minority union.
Google, which has vowed to appeal, has maintained that employment agency Cognizant is the workers' sole employer.
Between the lines: As Axios first reported, a group of the Cognizant employees went on strike last month, protesting the requirement that they work from an office in Texas.
The big picture: This case highlights two big issues in tech labor relations: a growing unionization push and the role of temporary workers at large tech companies as a shadow workforce.
What they're saying:
Google spokesperson Courtenay Mencini says that Google strongly disagrees with the decision. "We are confident the facts and law clearly support our position. We simply don't control these workers' employment terms or working conditions."
YouTube Music contract worker Sam Regan: "We are proud to win a precedent setting victory not just for ourselves, but also for workers across the country, where technology companies in particular have innovated new ways to deny responsibility for their workers' livelihoods through subcontracting, gig work, and other poor employment practices."
Editor's note: This story has been corrected to remove an inaccurate description of the Texas Cognizant strike as "one-day."
4. Take note
Trading Places
Top Apple cloud services executive Michael Abbott is set to leave his post next month, Bloomberg reports.
Verizon announced several executive shifts on Friday. CFO Matt Ellis is set to leave the company this quarter, while Sowmyanarayan Sampath was named to head the company's consumer group, Kyle Malady will lead its business unit and Joe Russo was named president of global networks and technology.
ICYMI
5. After you Login
I'm going to try to bring as much energy to this week as this baby bear brings to, well, everything.
Thanks to Scott Rosenberg and Peter Allen Clark for editing and Bryan McBournie for copy editing this newsletter.