TikTok expanding time limits on app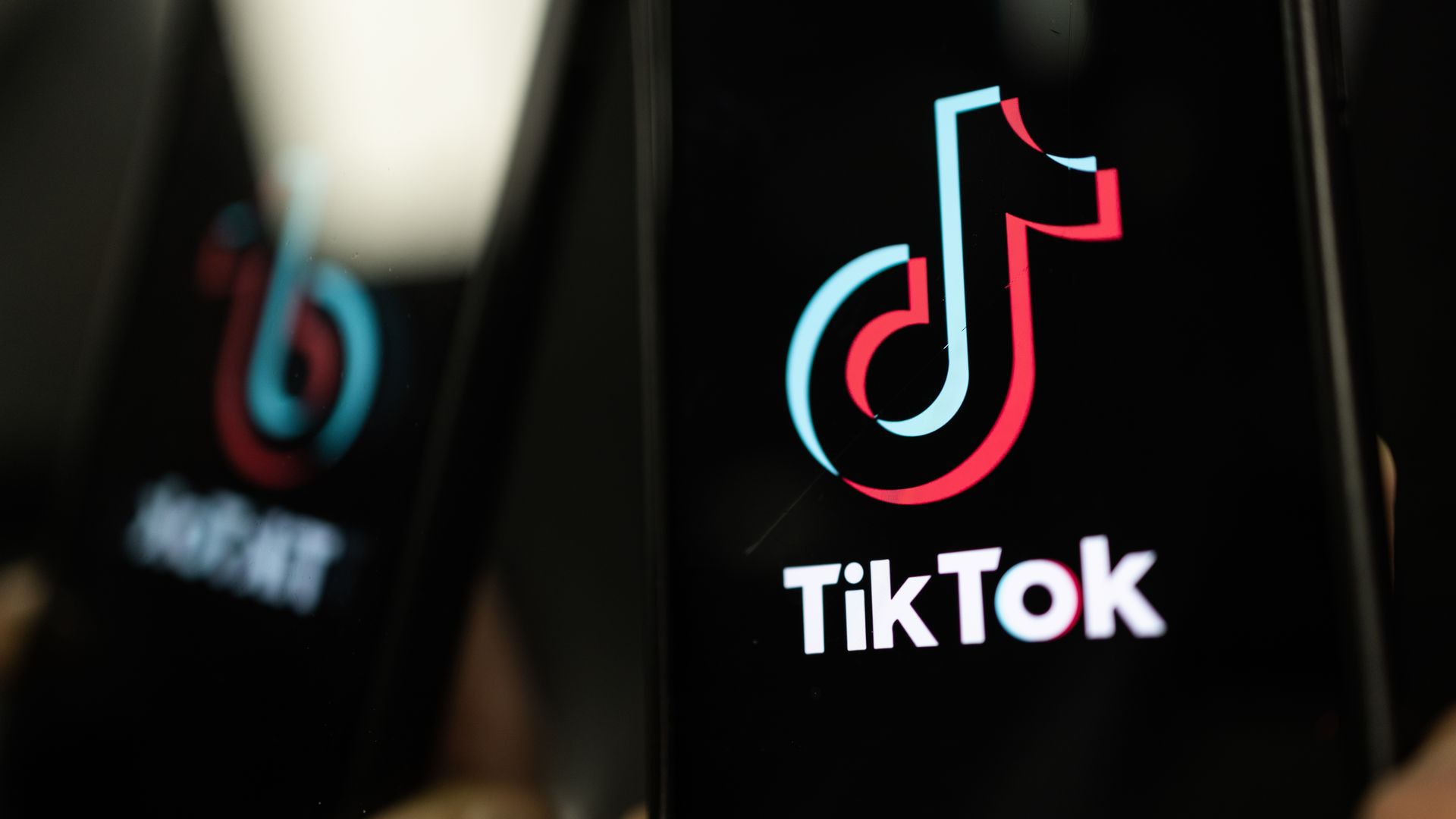 TikTok will try to help younger people limit their time on the app to one hour of daily activity, the company announced today.
Details: TikTok, one of the top downloaded apps in the world, will prompt teens under 18 years of age to enter a passcode in order to continue watching beyond 60 minutes — "requiring them to make an active decision to extend that time," TikTok head of trust and safety Cormac Keenan said in a post.
For teens under 13 to watch for an additional 30 minutes, a parent or guardian will need to set or put in an existing passcode.
Other new features announced today include giving parents more control over their children's account activity and access to more data about the time their children spend on the app.
Be smart: A similar feature has been in place on the app's equivalent in China, where users under 14 are limited to 40 minutes a day and blocked from access from 10 p.m. to 6 a.m.
Why it matters: Excessive internet use has been a growing global concern.
TikTok, Snapchat and other social media platforms have been under scrutiny most recently for using what critics allege are inherently "defective" features that can exploit people's compulsive tendencies — with one major federal lawsuit alleging that the companies can be held legally responsible for harms they cause to younger users.
What they're saying: "We want our community to feel in control of their TikTok experience," Keenan said.
The company "consulted" Boston Children's Hospital experts within the Digital Wellness Lab in choosing the 60-minute limit.
And that "soon," anyone who uses TikTok will be able to set their own customized screen-time limits and schedule sleep reminders.
The big picture: The 60-minute teen screen-time limit feature is set to be rolled out in "the coming weeks" and is part of TikTok's larger plan to add more speed bumps to its scrolling experience.
Today's announcement notably landed as a House committee voted to advance legislation that would make it easier to ban TikTok from the U.S. as bipartisan concerns grow over the app's potential ties to Chinese government intelligence-gathering.
Our thought bubble: Keenan mentions in the post today that existing screen time prompts helped increase the use of TikTok's screen time tools by 234% — but what would make more sense for companies to talk about is whether engagement time actually drops after limits roll out.
Of note: TikTok said it will prompt teens to set a daily screen time limit if they opt out of the 60-minute default and spend more than 100 minutes on the platform per day.
As we've written, another beneficial feature would be a weekly question about how people feel about their screen time.
What we're watching: The fundamental conundrum many digital businesses — and their investors — are facing is whether they'll have to make moves against their own success for social good.
Go deeper
Go deeper