Axios Login
November 17, 2022
Aren't you up a little early today? Tell you what. Why don't you read Login, cross that off your to-do list and take a well-earned nap. And you will be back in bed in no time.
Today's Login is 1,209 words, a 4.5-minute read.
1 big thing: Unpacking Musk's "hardcore" marching orders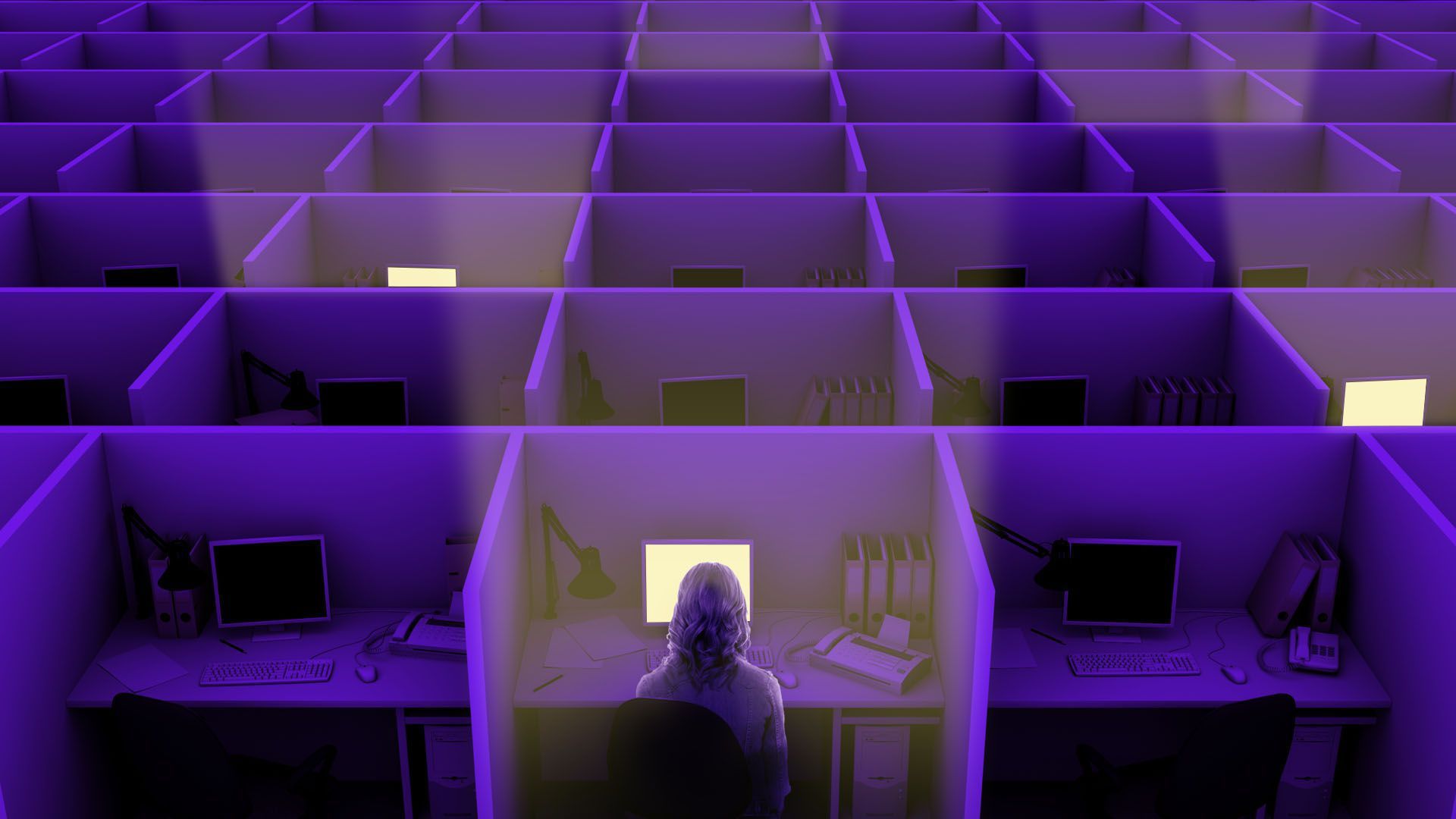 Elon Musk's plan to remake Twitter by directing engineers to write "great code" by working "long hours at high intensity" ignores many of the lessons the software industry has learned about how to build great products, Axios' Scott Rosenberg reports.
Driving the news: Musk sent the company's workers a memo early Wednesday morning asking them to click a button committing them to Twitter's new, "extremely hardcore" environment by 5pm Thursday — or leave the company with three months' severance.
"Twitter will also be much more engineering-driven... those writing great code will constitute the majority of our team and have the greatest sway," Musk's memo read.
Yes, but: Twitter's biggest problems — including the wave of pranks and fraud that forced Musk to pull back his subscription plan — have to do with human behavior, not program code.
The big picture: Musk's belief that great software emerges from deadline-driven all-nighters is a mindset that programming experts have largely abandoned over the past two decades.
Modern programming — particularly for large, complex services like Twitter — is teamwork that calls on intense collaboration among front-end and backend engineers, product designers, user behavior experts, specialists who keep systems running flexibly, and quality-assurance testers.
There's a place in this picture for the inspired coder pulling an all-nighter — usually to push a new idea forward as a prototype so the rest of a team can see how it flies.
But applying the "extremely hardcore," work-all-night ethic to big projects tends to backfire. That's why the industry calls such efforts "death marches."
Critics also say such language can be code for a culture that looks down on women as well as others with child care and other responsibilities beyond work.
Zoom in: Musk already has strong evidence of his approach's problems.
For his first showcase project at Twitter, the effort to launch a new subscription plan, he told developers to deliver the project in a week or they'd be fired — a classic death march move.
No one with experience in software was shocked when the plan encountered overwhelming problems at launch. Musk "paused" it, first telling Twitter customers it would reopen at the end of this week, then pushing back the date to Nov. 29.
Between the lines: Musk is trying to bring what many software developers see as a 1990s mentality to Twitter's decidedly 2022 problems.
The outside engineers he brought in to Twitter reportedly may have evaluated programmers by counting how many lines of code they had written.
But many of the best programmers maintain that their most important work involves deleting things, knowing what to leave out in the first place, or rewriting overly complex code into briefer commands.
The other side: YCombinator founder and longtime software theorist Paul Graham tweeted, "It's remarkable how many people who've never run any kind of company think they know how to run a tech company better than someone who's run Tesla and SpaceX. In both those companies, people die if the software doesn't work right. Do you really think he's not up to managing a social network?"
Our thought bubble: Building a successful online community or platform is much more than a technical problem — it's also about inspiring and managing human behavior.
Giving "sway" to engineers is a popular Silicon Valley strategy, but Musk may soon miss all the experts in other realms — everything from content moderation and legal compliance to ethics and accessibility — that he recently let go.
Separately, Musk told a Delaware court that he expects to reduce the amount of time he spends running Twitter and eventually find a new leader to run that company.
2. Qualcomm plans new PC chip in lawsuit's shadow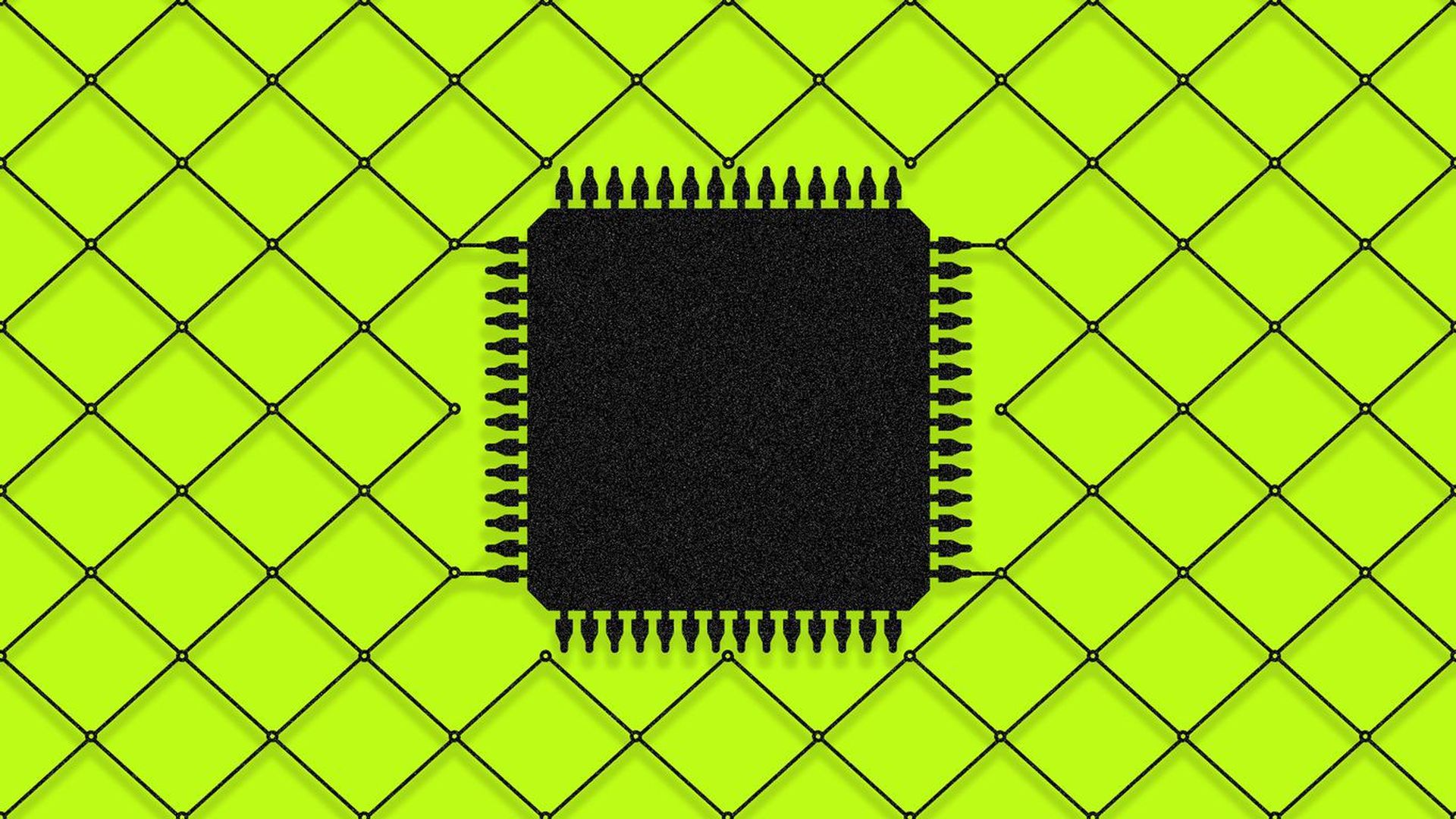 Qualcomm promised Wednesday that it will deliver a next-generation PC chip using technology from its Nuvia acquisition next year, even as Arm has sued to block it from such a move.
Why it matters: Qualcomm is counting on the technology not only to reinvigorate its years-long effort to crack the computer market, but also to become the core of its entire Snapdragon processor line across smartphones, computers, cars and mixed-reality devices.
Driving the news: Speaking at Qualcomm's Snapdragon Summit in Maui, former Nuvia CEO Gerard Williams III (now a Qualcomm senior VP) announced the chip's brand name — Oryon — and promised that customers would be able to get their hands on devices next year.
He further said Oryon would eventually be used beyond PCs as Qualcomm looks to build chips around a single architecture.
Yes, but: Arm has sued Qualcomm, saying that even though Nuvia and Qualcomm both had Arm licenses, the Nuvia technology was not transferrable without an agreement on new licensing terms.
Arm said it has canceled Nuvia's license and is asking a court to force Qualcomm to destroy all of the Nuvia-developed technology.
Between the lines: The Arm-Qualcomm dispute is messy, with lots of subplots and wrinkles.
Qualcomm is one of Arm's biggest customers, but it also has a very favorable licensing deal that allows it to pay less than many newer licensees.
Also, Qualcomm actively opposed SoftBank's effort to sell Arm to Nvidia, a deal that was eventually scuttled by regulators.
And then there is Apple, which is suing Williams (a former Apple employee), arguing that he planned Nuvia's technology and recruited other Apple employees while still working for the iPhone maker.
What they're saying: In interviews with Axios, Qualcomm CEO Cristiano Amon said that the suit would not affect Qualcomm's plans and that devices running Oryon chips would arrive in the second half of 2023.
Eventually, he said the Oryon architecture would come to "everything we are doing."
Go deeper: What's behind the big Arm-Qualcomm lawsuit
Disclosure: Reporting for this article took place at Qualcomm's Snapdragon Summit in Maui, where I moderated a video interview on Wednesday. Qualcomm paid for my travel-related costs.
3. Quick Takes: ADL, GLAAD counter digital hate
1. The Anti-Defamation League and GLAAD are partnering to hire a new analyst to monitor anti-LGBTQ extremism online, the organizations tell Axios.
What they're saying: "You can draw a direct line from anti-LGBTQ content and accounts on social media to real world violence," GLAAD CEO Sarah Kate Ellis said in a statement to Axios.
2. Airbnb is making it easier for wheelchair users to identify accessible vacation homes on the platform, adding an "adapted" category, which shows listings with features like step-free access.
Why it matters: Travel is often overly difficult for wheelchair users and others with reduced mobility — a few stairs can mean the difference between an enjoyable vacation and a ruined trip.
4. Take note
On Tap
Startup conference Slush takes place today and tomorrow in Helsinki, Finland.
Trading Places
Defense contractor Northrop Grumman added IBM CEO Arvind Krishna to its board of directors.
ICYMI
Venerable note-taking app Evernote is being acquired by Bending Spoons, an Italian app developer, in a deal expected to close early next year. (TechCrunch)
The fallout from the collapse of FTX continues, as cryptocurrency lender BlockFi is expected to file for bankruptcy within days, per Bloomberg. Pro sports teams, eSports teams and universities have been scrambling to remove references to FTX, while reports from the Wall Street Journal and Reuters offer even more details on FTX's unravelling.
Thanks to Scott Rosenberg and Peter Allen Clark for editing and Nick Aspinwall for copy editing this newsletter.