Reminder to our San Francisco readers to bring a coat and sunscreen. Karl can't seem to make up his mind.
https://www.axios.com/newsletters/axios-login-2f7723c5-c7e1-4332-881f-584f23fc37c4.html?chunk=0#story0
Rakuten looks to make a name for itself in the U.S.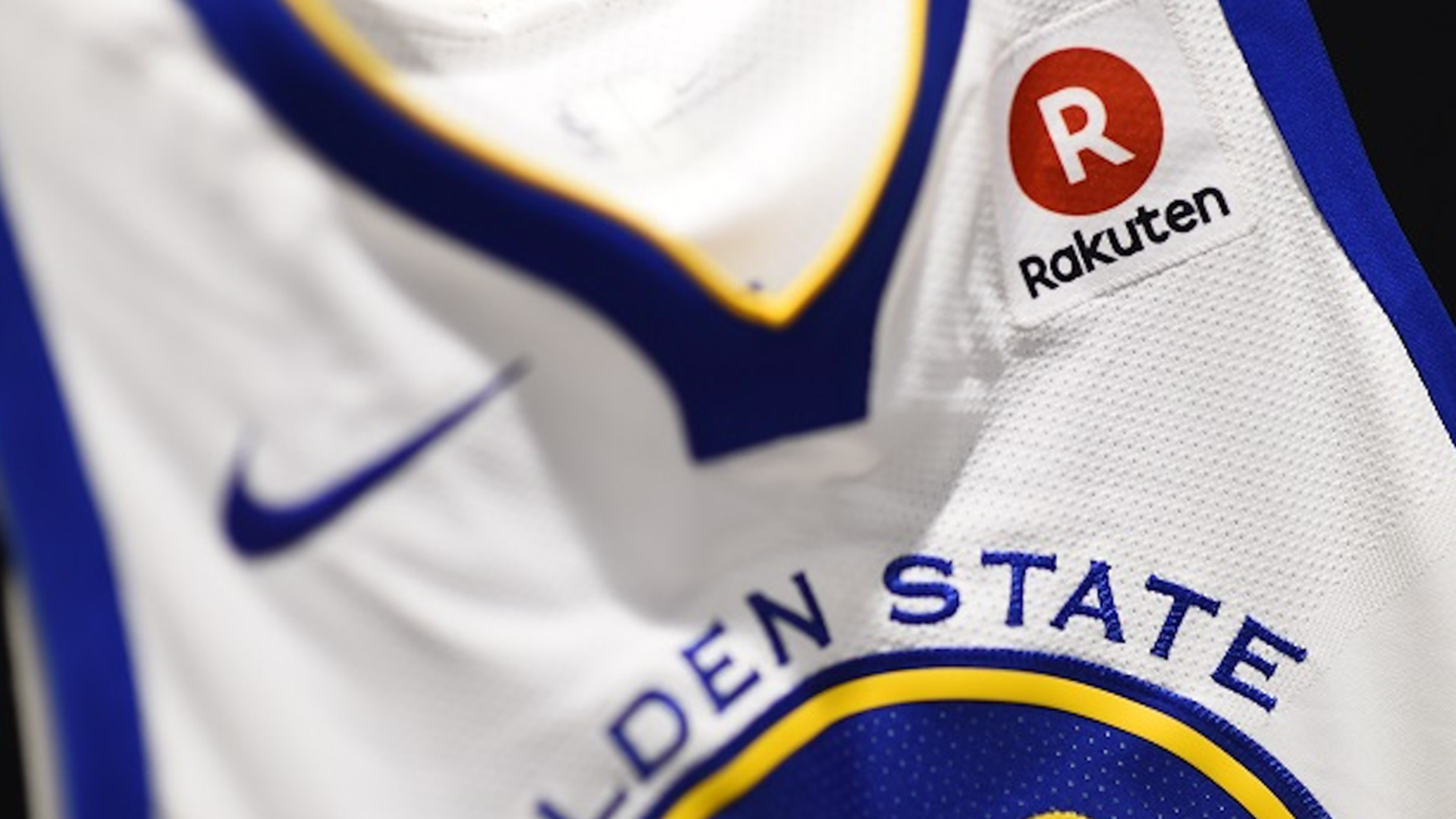 Rakuten is one of the largest e-commerce companies in Japan. But, while it owns a number of online properties and employs more than 2,000 people in the U.S., it is far from a household name.
Its strategy: The company, which owns Ebates, the Kobo e-book reader and the OverDrive e-book system widely used at libraries, is on a mission to make itself better known to American consumers. A big part of that is a sponsorship deal to put Rakuten's name and logo on the jerseys of the defending NBA champion Golden State Warriors.
"We kind of know the gradual influence of this kind of sponsorship," CEO Hiroshi "Mickey" Mikitani said in a meeting with reporters before Tuesday's Warriors season opener. (Rakuten isn't saying how much it is paying for the Warriors deal, but it's reported to be $60 million over three years.)
The company has already plunked down another big chunk of change in Europe to sponsor the FC Barcelona soccer team.
Big in Japan: Rakuten also has a big investment in raising the NBA's profile back up in Japan. The league was popular during the Michael Jordan days, but the league hasn't played a game there in more than a decade and popularity has waned.
The company is broadcasting games in Japan and also wants to use its Viber messaging program to promote NBA teams in Japan and elsewhere in Asia. Mikitani said he has also talked to the league about potentially establishing a network of bloggers to bring more team news to Japanese fans.
https://www.axios.com/newsletters/axios-login-2f7723c5-c7e1-4332-881f-584f23fc37c4.html?chunk=1#story1
Why Amazon's new HQ won't guarantee economic boon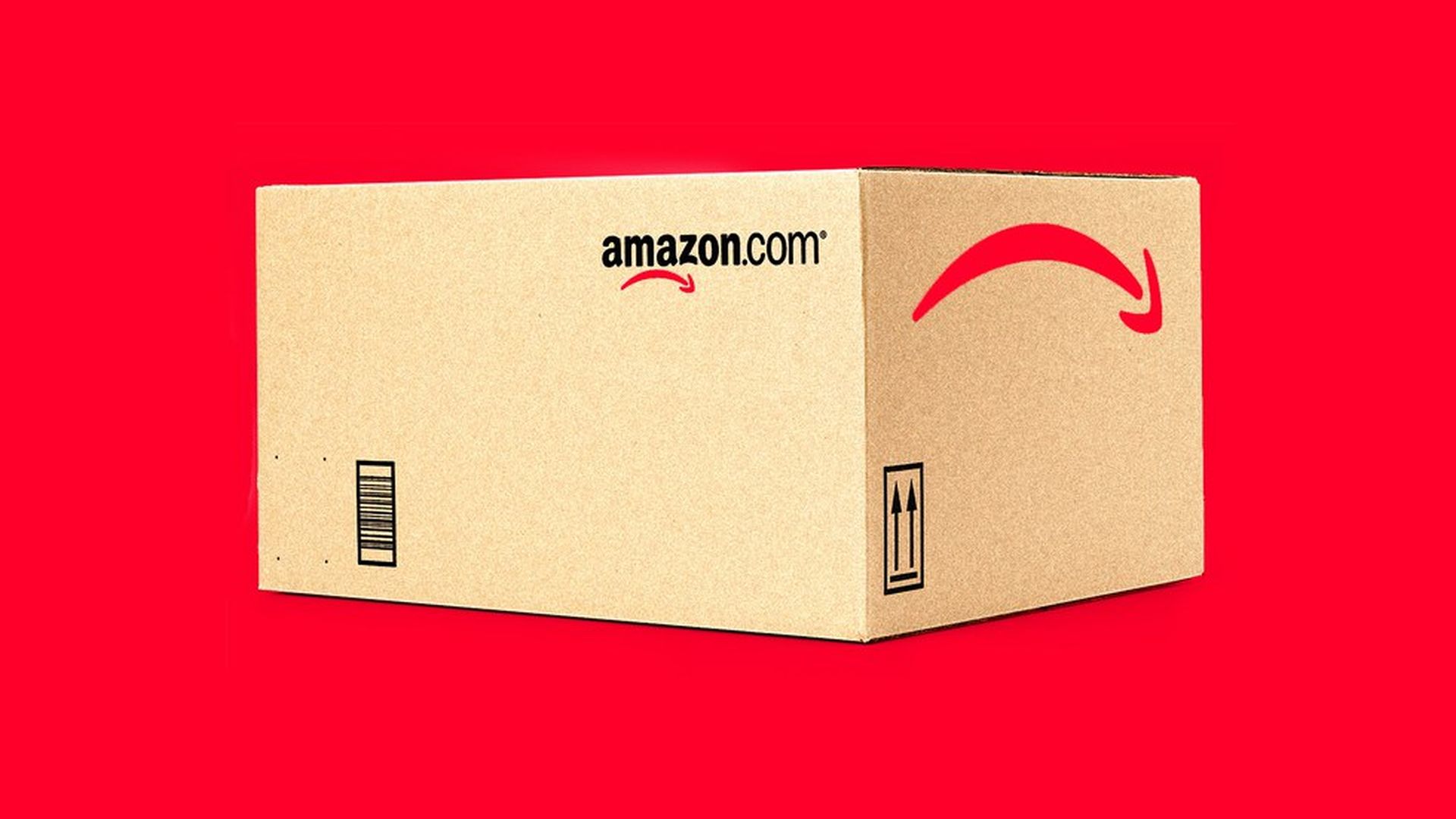 Cities across the country are falling over themselves to score the winning ticket in the biggest local lottery ticket — Amazon's second North American headquarters. Today is the deadline for cities to submit proposals to Amazon.
Yes, but: Luring Amazon's promised jobs comes with costs — like tax breaks or problems with population growth — that may outweigh the benefits for some cities, Axios' Kim Hart reports.
Why cities care: Mayors see dollar signs in Amazon's pledge to bring 50,000 jobs that pay an average salary of $100,000 to the winning city. They know being Amazon's HQ2 will instantly put even the most obscure city on the map as a tech hub. And that could attract more businesses and talent.
https://www.axios.com/newsletters/axios-login-2f7723c5-c7e1-4332-881f-584f23fc37c4.html?chunk=2#story2
The good, the bad, and the ugly at Samsung's developer conference
Samsung's developer conference is always interesting because it's put on by a giant company that invests a ton of money, but doesn't always get a following for all its efforts.
The good: Samsung is working to get its many different divisions talking together, which could make life easier for developers and give it some needed scale. There were some impressive small efforts on display in the exhibit space, including a partner using virtual reality to help people recover from strokes. Another one tries to "epicycle" old Galaxy smartphones into everything from a security camera, to a pet feeder, to part of a bitcoin-mining server. (That last one requires a lot of old smartphones.)
The bad: Many of Samsung's efforts likely won't see much daylight because, like it or not, most people develop for Android, rather than for Samsung's devices.
The ugly: The total lack of women during Samsung's hour-plus opening keynote, which had space for roughly a dozen men from the company.
https://www.axios.com/newsletters/axios-login-2f7723c5-c7e1-4332-881f-584f23fc37c4.html?chunk=3#story3
Senate takes up online political ad bill
Today Senators are rolling out the Honest Ads Act, which would ensure that political ads sold online are covered by the same disclosure rules as ads sold on TV, radio, and satellite. It has backing from Democrats Mark Warner and Amy Klobuchar and Republican John McCain.
Why it matters: This is the first major try to regulate online political ads — a market controlled by Google and Facebook— in response to Russian election meddling. What we're asking: Will more Republicans sign on? McCain said that he'd spoken with other Republicans about the bill but couldn't predict if they'd get on board. "I'm not a lobbyist," he told reporters.When will the disclosure requirements apply? Lawmakers had previously suggested that the requirements could kick in once a person or group spent more than $10,000 on political ads, but Klobuchar indicated that threshold could be lower. "We're going to reveal all the language, but let's just say that contrary to some reports the bill has actually gotten stronger than what was initially described," she said.How will the companies react? "It's our hope that all of these companies will support this light touch approach," said Warner. Facebook has already proposed its own new disclosure policies — although ad buyers are watching closely to see how they might affect their businesses. The company has said it will review any proposal in Congress. What's next? Tech companies are expected to testify before the Senate and House intelligence committees in the coming weeks.Go deeper: Read Axios' Mike Allen's preview of the law here.
https://www.axios.com/newsletters/axios-login-2f7723c5-c7e1-4332-881f-584f23fc37c4.html?chunk=4#story4
Take note
On tap: Twitter is promising to release its roadmap to improve trust and safety on the platform sometime today, according to a tweet from CEO Jack Dorsey...Samsung Developer Conference concludes in San Francisco, with Arianna Huffington and Spiderman creator Stan Lee among the speakers...Adobe's Max conference is taking place in Las Vegas...PayPal reports earnings.
Trading places: GitHub co-founder and former CEO Tom Preston-Werner announced his latest venture, Chatterbug, a startup he says he has been working on for the past 18 months... A Reuters exclusive says that Trump picks antitrust lawyer Joe Simons as FTC head and Noah Phillips and Rohit Chopra to be FTC commissioners.
ICYMI: Facebook's general counsel Colin Stretch will testify for Congress' Russian probe, NBC News reports...Google's CEO is under pressure to fix the company's problems, Bloomberg Businessweek writes...Blue Apron, the meal prep startup that went public earlier this year, is cutting 6% of its staff...CNET took a look at how technology could yet save the Great Barrier Reef...MongoDB priced its IPO at $24 per share, TechCrunch reports...Former Google Ventures chief Bill Maris said big tech could well come under greater regulatory scrutiny. "It wouldn't surprise me if the sun is setting on the golden age of Silicon Valley," he said...Verizon reported earnings that met expectations and revenue that topped estimates, CNBC reports.
https://www.axios.com/newsletters/axios-login-2f7723c5-c7e1-4332-881f-584f23fc37c4.html?chunk=5#story5
After you Login