Lots to talk about today. Let's start with some big Apple news...
​Apple plans to ditch the current Mac Pro design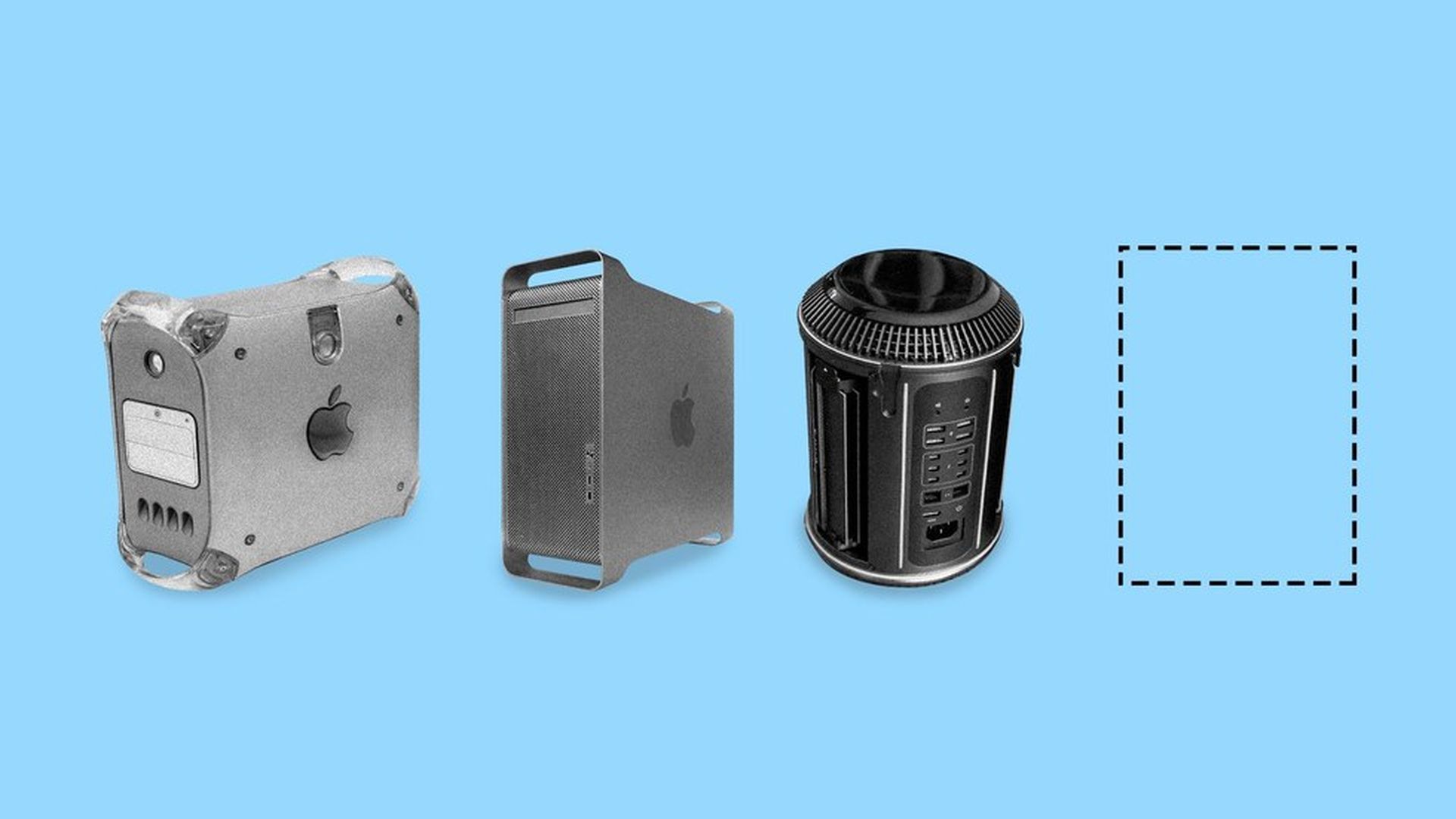 In a move that was both unusual and unusually candid, Apple executives met with Axios and a handful of reporters on Monday to outline the future of its professional line of Mac computers. The company admitted its current Mac Pro desktop has proved difficult to upgrade and failed to meet the needs of many professional users.
Apple said it plans to develop an all-new Mac Pro design that will be easier to expand, as well as a new professional monitor, but said it will take until next year for those products to arrive. The company wouldn't say what shape the machines will take or whether, like the current model, they will be made in the U.S. I have more details here.
In the meantime, Apple is announcing on Tuesday a modest performance enhancement for the current Mac Pro line and also said it will debut new iMac configurations later this year that are geared more toward the needs of professionals. For more on why it has been so hard to update the Mac Pro, check out my story.
Why it matters: While the Mac Pro represents a tiny, single digit percentage of all the computers that Apple sells, its buyers are some of Apple's most important and loyal professional customers. Since it is going to be even longer before they get a new desktop option, Apple wants to get the word out that they are not being ignored.
​No plans for touchscreen Macs or ARM-powered Macs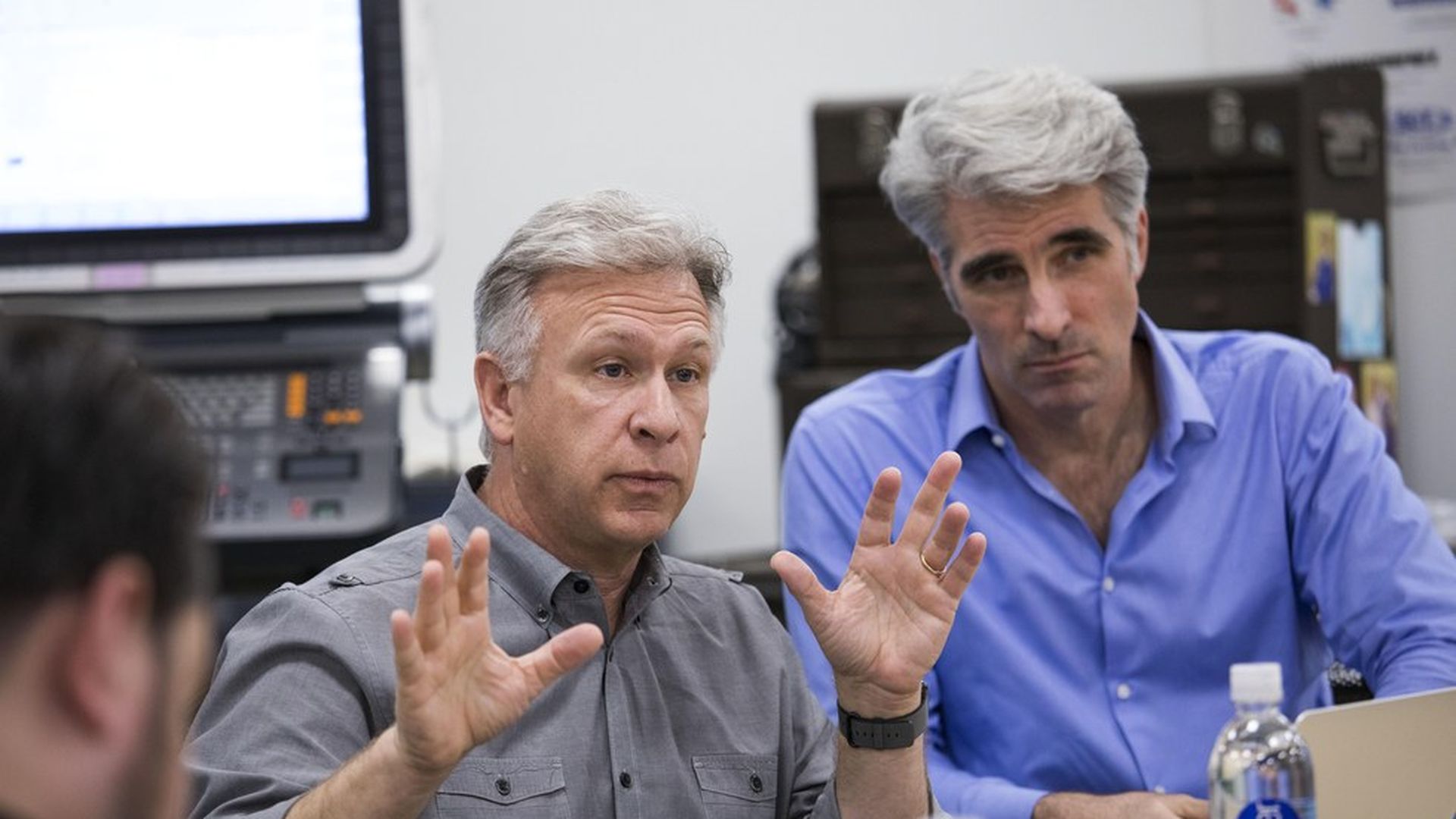 While Apple wouldn't say anything about what the new Mac Pro will look like, it did offer a few interesting tidbits on what won't be in future Macs.
Most notably, Apple said it has no plans for a touchscreen Mac, despite Microsoft's Surface Studio, which aims to lure creative professionals with a tilting touchscreen display and stylus. Apple senior vice president Phil Schiller said that Apple has been talking a lot to Pro users and sees little demand for such a product.
"This doesn't even register on the list of things they are interested in," he said.
Nor does the company plan to shift from Intel-based Macs to ones primarily powered by the kind of ARM chips used in the iPhone and iPad. Apple left open the door, though, to using ARM processors as companion chips, as it began doing with the new MacBook Pro which uses an Apple T1 chip to power its Touch Bar feature.
Where Apple held its meeting with reporters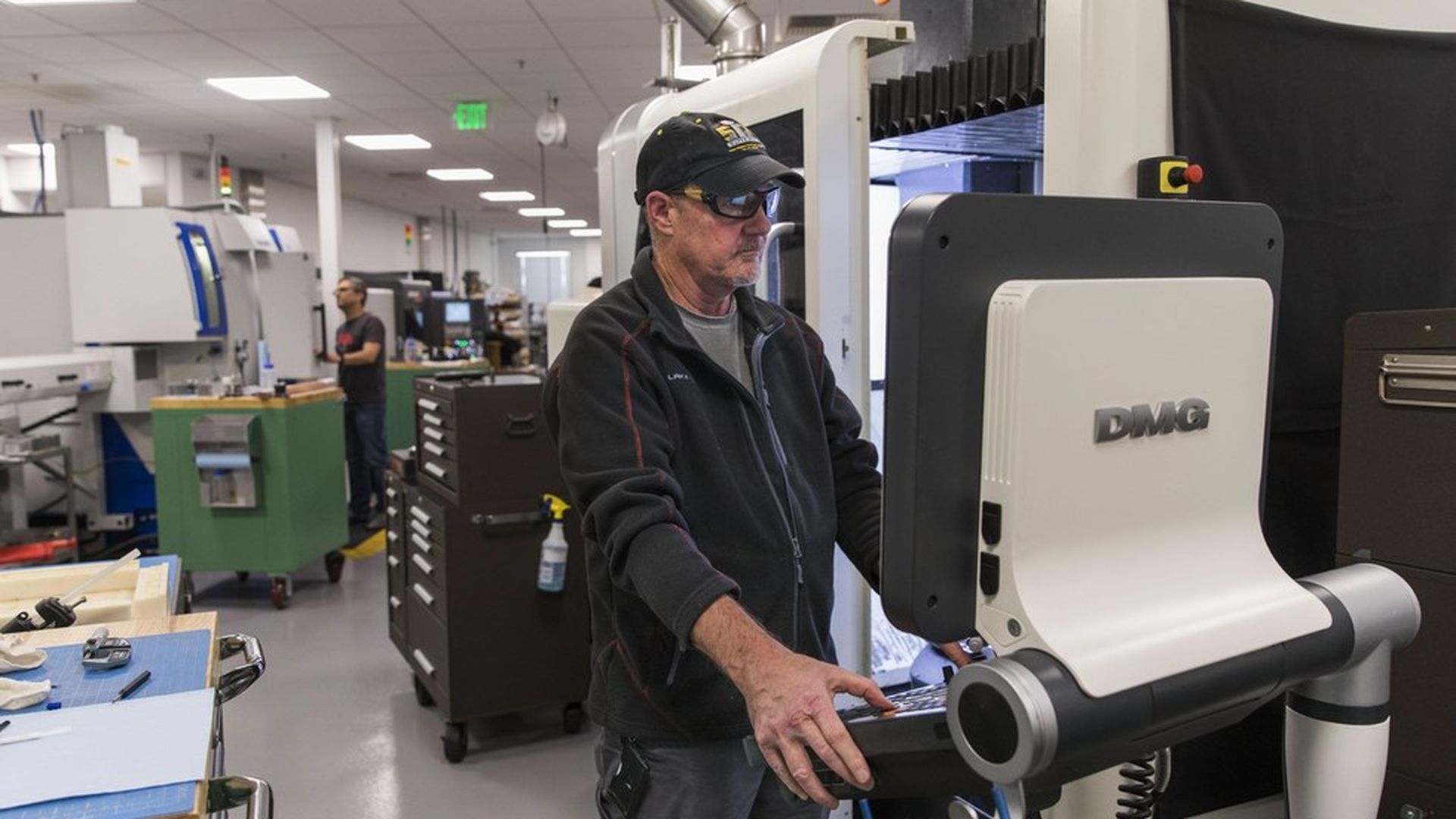 The setting for Monday's roundtable meeting was no accident. Apple could have just gathered at one of the many conference rooms at its One Infinite Loop headquarters where meetings typically occur. Instead, Apple held the gathering inside a usually top secret machine shop a few blocks away that has cranked out prototype computer designs since the early 1980s.
Apple hid away all of the computers it is working on, but did allow the invited reporters a quick peek at some of the dozens of metalworking tools it uses to make prototypes of new Macs.
The message was clear: Apple puts a great deal of thought and effort into designing its computers so it shouldn't be a surprise that it will take a while for a new Mac Pro to arrive.
Salesforce spent $3 million to close employee pay gap
As part of its second annual audit aimed at closing employee pay gaps, Salesforce has spent about $3 million this year to adjust the compensation of 11 percent of its employees, the company said today. It spent the same amount last year following its first audit.
Beyond gender: Although Salesforce's efforts to close the pay gap began with a focus on gender, the company has added race and ethnicity to its analysis of U.S. employee pay this year. It also took into account bonuses, not just salaries.
Diversity is still a challenge: Nevertheless, Salesforce's employees are still as diverse as the rest of Silicon Valley — meaning, not very. As of last year, women make up 30.1 percent of all employees, and hold 22.7 percent of tech jobs and 19.4 percent of leadership roles. Only 3.9 percent of employees are Latino, and 2.4 percent are black, according to Salesforce's diversity website.
The many moving pieces for H-1B visas
We've been looking at the changes the Trump administration is making to the H-1B visa rules that have confused people a bit.
While USCIS said some eligibility guidance released over the weekend was just routine housekeeping, one sharp immigration lawyer told us the impact on some companies is "not unsubstantial" and could lead to more scrutiny for H-1B applications for computer programmer roles (note: Silicon Valley companies typically apply to hire fewer visa holders in this category than outsourcing firms).
That's in addition to other measures USCIS announced Monday to try to reign in abuse of the program. And Sean Spicer acknowledged problems with the H-1B visa program but added that Trump will enforce the law. We're still digging.
AT&T's John Donovan is one cool customer
As the lead went back and forth in the second half of Monday's NCAA hoops final, AT&T strategy chief John Donovan quietly took it all in.
"It's a pretty good game," he said as the game remained tight into the final minutes and fans around him screamed with every make and miss. Donovan, in the Bay Area for an open networks conference on Tuesday, watched the game at Eddie Rickenbacker's in San Francisco, along with several other company executives. (Login got to tag along too.)
His even keel probably comes in handy for someone whose job includes dealing with network outages, security issues and other threats.
You're pretty mild mannered, I noted to Donovan.
"I've heard that before," he deadpanned, before turning back to watch the rest of the game.
After you Login
Yes, we want to go to Hawaii now, too.