Yes, Apple's keynote was long, but not as long as last night's Women's College World Series game between Oklahoma and Florida, which lasted more than five hours over 17 innings before Oklahoma finally defeated Florida 7-5.
https://www.axios.com/newsletters/axios-login-1f3306d4-b14a-4765-880c-53c9ebf5dbba.html?chunk=0#story0
3 things you might have missed from Apple's big event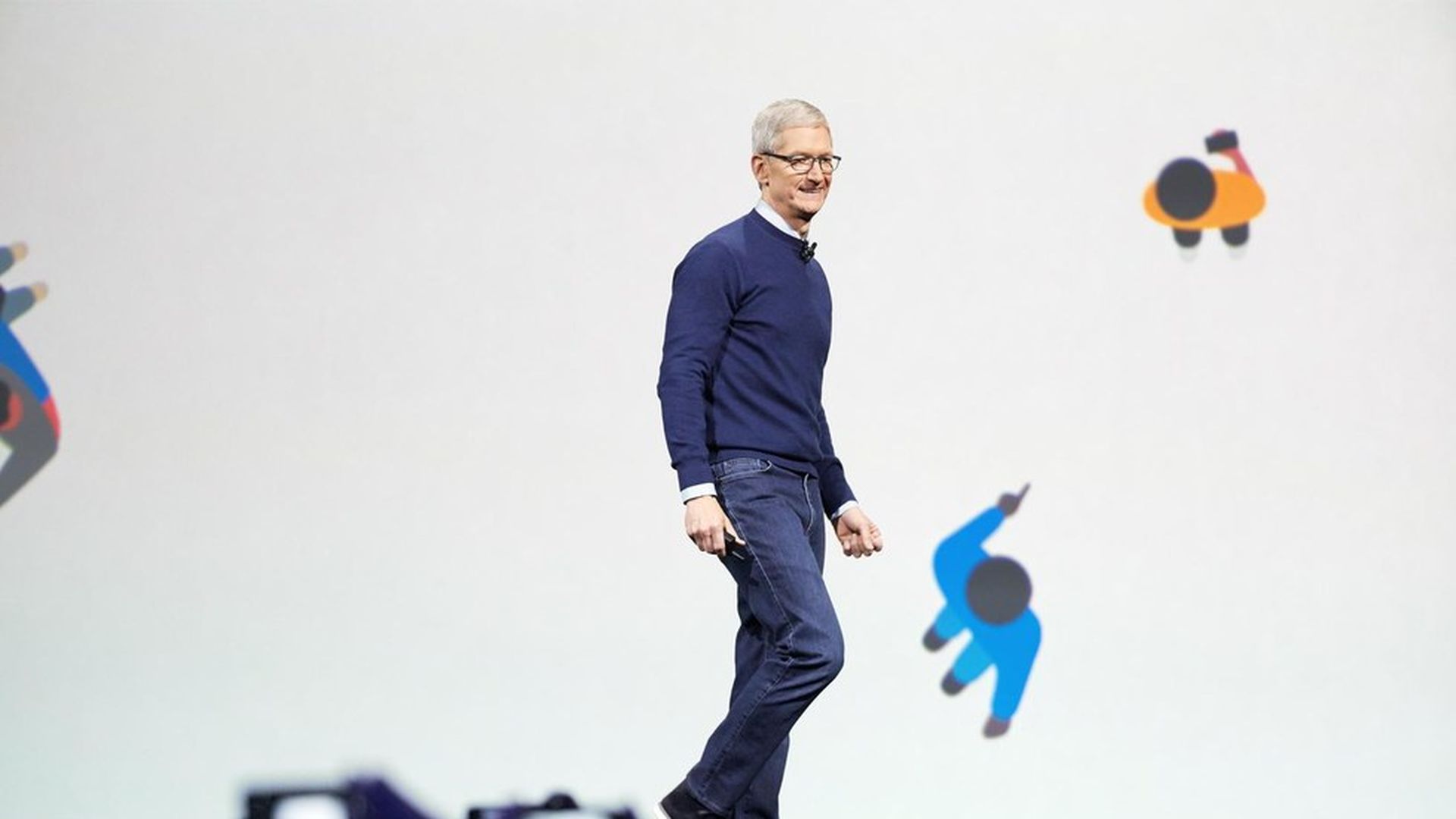 There were plenty of big announcements at Apple's Worldwide Developer Conference on Monday (and you can catch up on all of them here). There were new iMacs, new laptops, new iPads, a preview of iOS 11 and MacOS High Sierra, plus sneak peaks of the iMac Pro and HomePod speaker, both due in December.
But here are a few things that got less attention, but are nonetheless important:
Augmented reality iPhone support: Apple added ARKit to the many developer tools built into iOS. While this may sound boring, such support makes it far easier for developers to add virtual objects onto the real-world images from iPhone's camera. And when things are easier for developers, they are far more likely to act.
Hardware support: Both of Apple's new operating systems, iOS 11 and MacOS High Sierra, will work on the most of the same devices as their predecessors (The iPhone 5 won't get it, but the 5S will). That means that the enhancements Apple introduced on Monday are highly likely to make it on the majority of Macs, iPhones and iPads in active use.
The Lightning port isn't going away: There were some rumors that perhaps with all the Mac support for USB-C, maybe Apple was going to switch things up on its iPhone and iPad too. There is some USB-C support with the new iPads, but it's via a USB-C-to-lightning cord that allows the new iPad to use Apple's USB-C charger.
https://www.axios.com/newsletters/axios-login-1f3306d4-b14a-4765-880c-53c9ebf5dbba.html?chunk=1#story1
A couple quick thoughts on Apple's HomePod speaker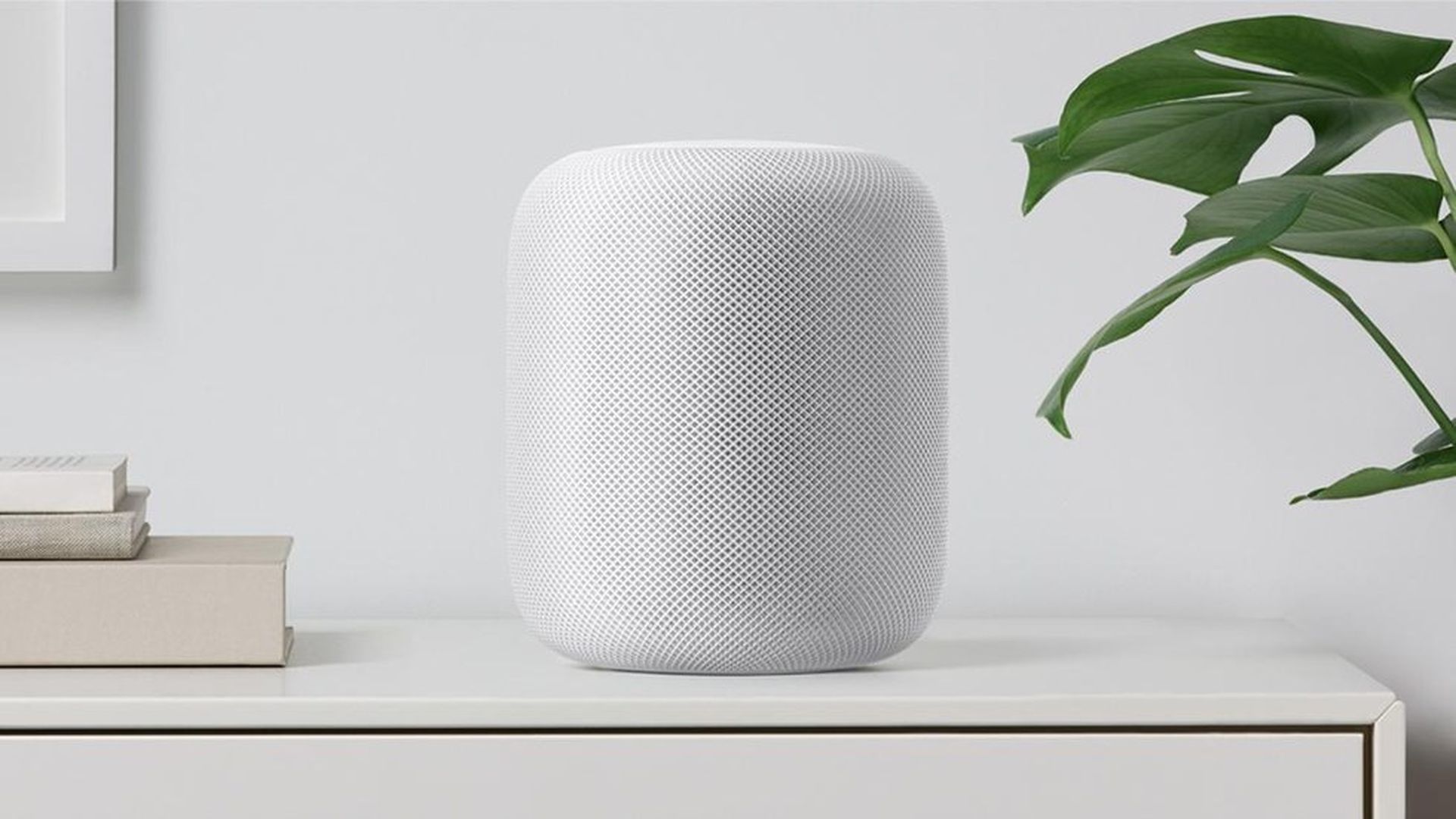 I had a chance to briefly experience the HomePod in action after Apple's announcement on Monday and hear how the speaker stands up to the competition, emphasis on the word hear. I didn't get to see how Siri works and assess the HomePod's smarts. Instead, I got to hear it playing several songs, and compare the sound to some competitors.
Comparison: There's no question that the HomePod sounds better, but it's also considerably pricier than its main competition: smart speakers like Google Home and Amazon's Echo. And I'm not convinced most people are buying a smart speaker with listening to music as its primary use, but we will know more — and have a better sense on HomePod's smarts — when the device ships in December. I do think it will fare better than Apple's last home speaker, the ill-fated 2006 iPod Hi-Fi.
Kia has more on the HomePod here.
https://www.axios.com/newsletters/axios-login-1f3306d4-b14a-4765-880c-53c9ebf5dbba.html?chunk=2#story2
Tech companies dominate world's most valuable brands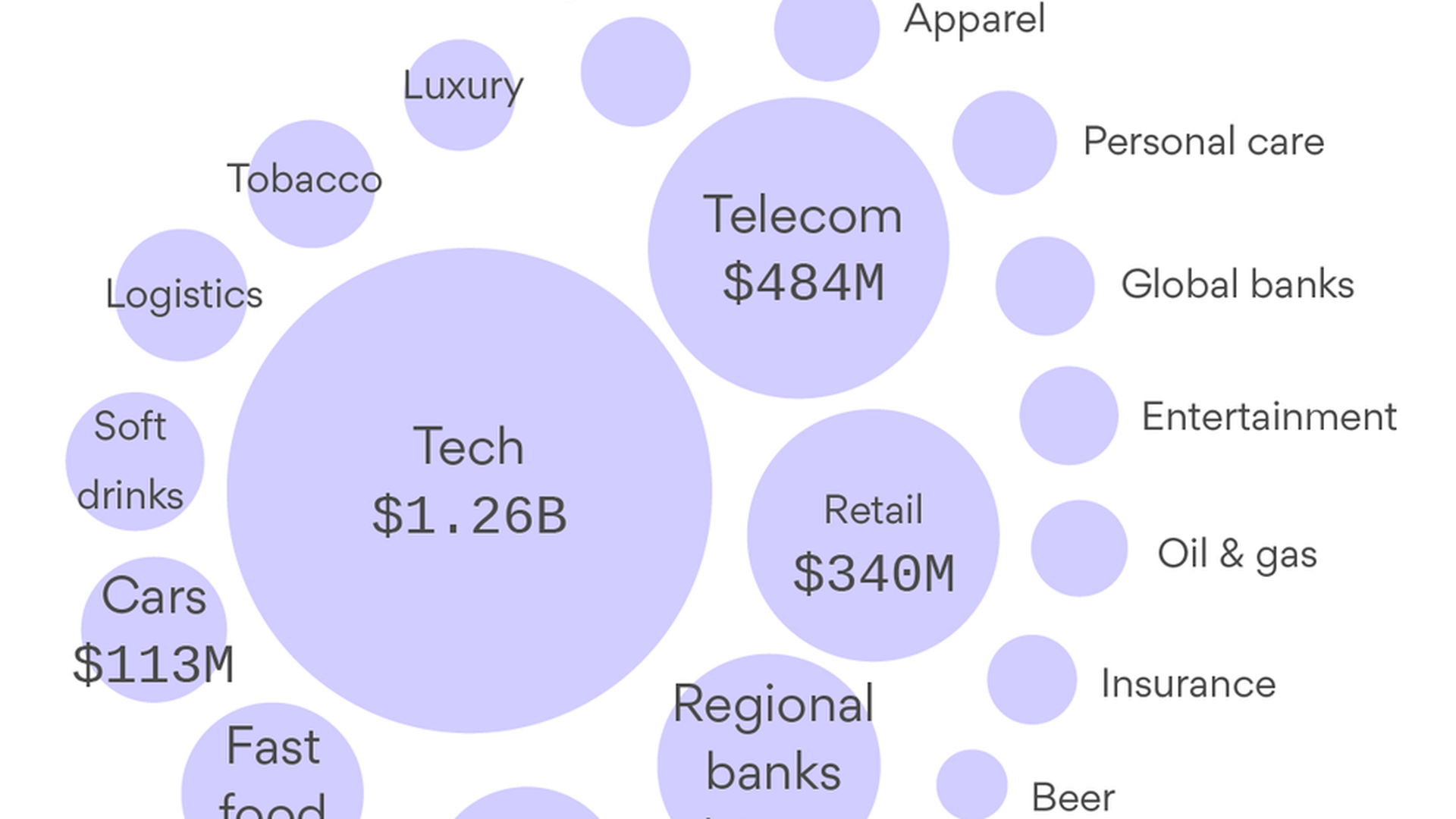 Tech completely dominates all other industries when it comes to brand value, according to WPP and Kantar Millward Brown's 12th annual global brands report released today, as Sara reports.
Staggering stat: The Top 10 companies in 2017 (9 of which are tech or tech-related) are worth almost as much as the entire Top 100 in 2006 ($1.42 trillion vs $1.44 trillion). Only one of them, Tencent (which owns Chinese mega social platform WeChat), isn't American.
Other key takeaways:
Amazon and Adidas ascend: Amazon had the highest dollar value growth over all 100 brands, increasing by 41% to $139.3 billion. Adidas achieved the highest rise in percentage growth, increasing its value 58% or by $8.3 billion.
Retail rises: While tech completely dominates by current value, the retail category is the fastest growing, increasing +14% year over year driven by e-commerce companies like Amazon and Alibaba.
$100 billion club: The number of brands worth over $100 billion increased by 50% this year and 2/3 of them belong to tech companies.
https://www.axios.com/newsletters/axios-login-1f3306d4-b14a-4765-880c-53c9ebf5dbba.html?chunk=3#story3
Apple and Google ad blocker moves will shake up the web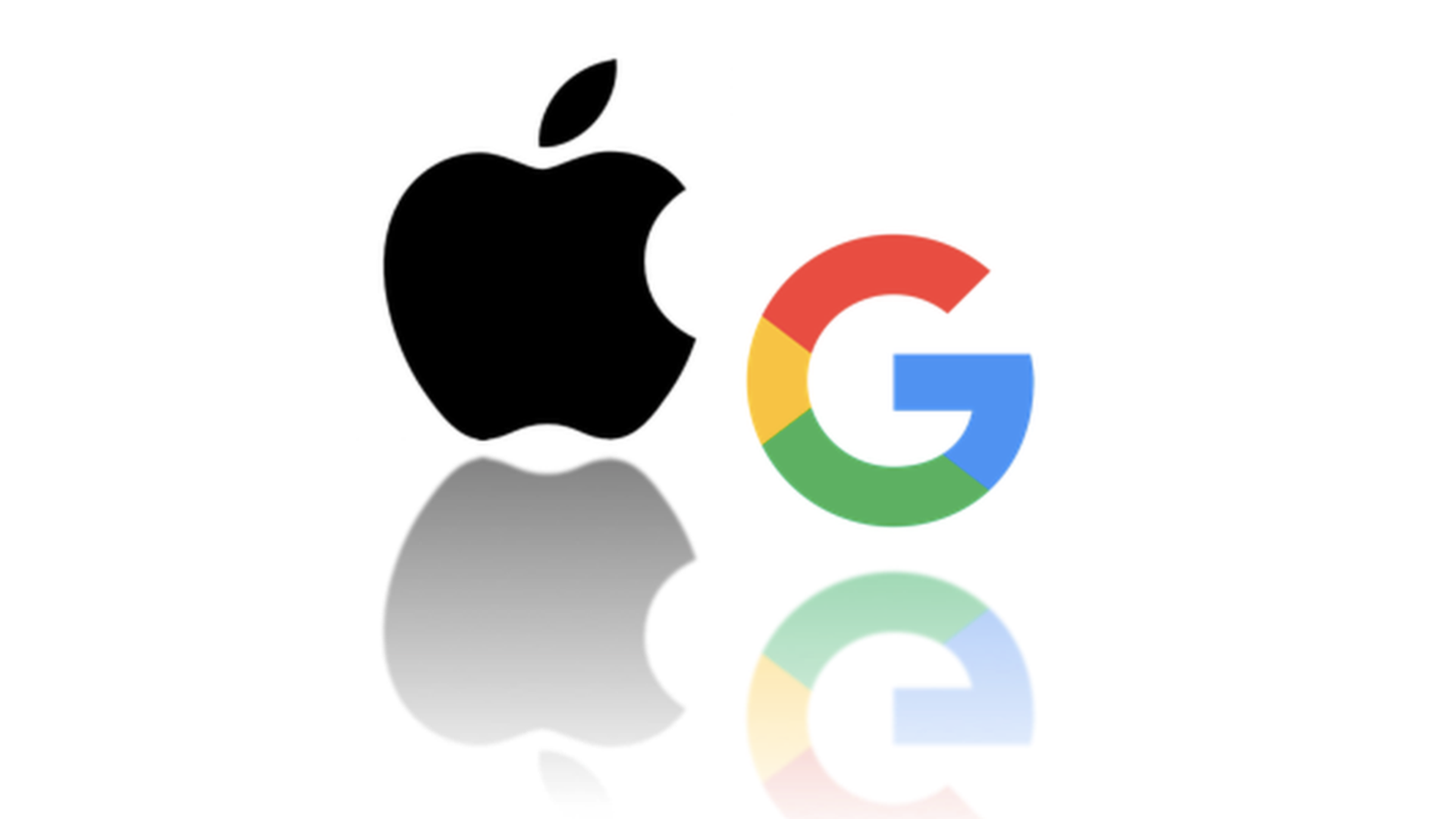 On Monday, Apple announced it will start blocking autoplay videos on its Safari web browser and will add a feature that stops ad tracking technology from using a user's web behavior to target ads to them.
Google: The announcement came just days after The Wall Street Journal reported that Google will officially move ahead with its Chrome ad blocker sometime next year, and will block any site which hosts ad units that don't adhere to a set of third-party standards — basically, most sites on the internet. However, the FT also said that Google is creating a feature that will allow publishers to charge readers who use ad-blockers on a page-per-view basis.
Why it matters: Safari (10%) and Chrome (51%) make up most of the desktop search market in the U.S., according to comScore, and over 68% of mobile traffic in the U.S.. Any efforts to curb ads that damage user experience will have a significant impact on the marketplace and will force publishers to develop new advertising techniques.
Sara has more here.
https://www.axios.com/newsletters/axios-login-1f3306d4-b14a-4765-880c-53c9ebf5dbba.html?chunk=4#story4
Take note
On tap: Apple's WWDC continues in San Jose, with Michelle Obama due to address the developer event...Rep. Ro Khanna and Sen. Mark Warner are among the lawmakers speaking about innovation and workforce issues at the annual Summit on the Economy in D.C.
Trading places: Uber has hired Frances Frei, an academic from Harvard Business School as its SVP of leadership and strategy; the new post is being added as employees and the public wait to hear on the result of an outside investigation into sexual harassment and other issues...CTIA, the wireless industry trade group, has hired Rob Cantu from the Energy Department and Melanie Tiano from the FCC to work on cybersecurity issues...The Telecommunications Industry Association hired Wes Johnston, a managing partner at private equity firm The Gores Group, as its new CEO…USTelecom hired Jeremy Pederson as VP government affairs from Frontier Communications.
ICYMI: Snap acquired location analytics startup Placed; Geekwire, which first reported the deal, pegged the value at north of $200 million...Citing a leaked NSA document, The Intercept reported that Russian military intelligence sent spear-phishing emails to U.S. election officials in the days before last November's election.
https://www.axios.com/newsletters/axios-login-1f3306d4-b14a-4765-880c-53c9ebf5dbba.html?chunk=5#story5
After you Login
Here's the three-run home run that proved to be the game winner for Oklahoma. But it's a best-of-three series, so Florida still has a shot to win the crown.