https://www.axios.com/apple-debuts-new-imacs-ipads-previews-imac-pro-homepod-speaker-and-new-software-live-updates-1513302762-0d31e67e-917c-4f22-b5d3-4328fcdc1a57.html

Apple debuts new iMacs, iPads, previews iMac Pro, HomePod speaker and new software (Live updates)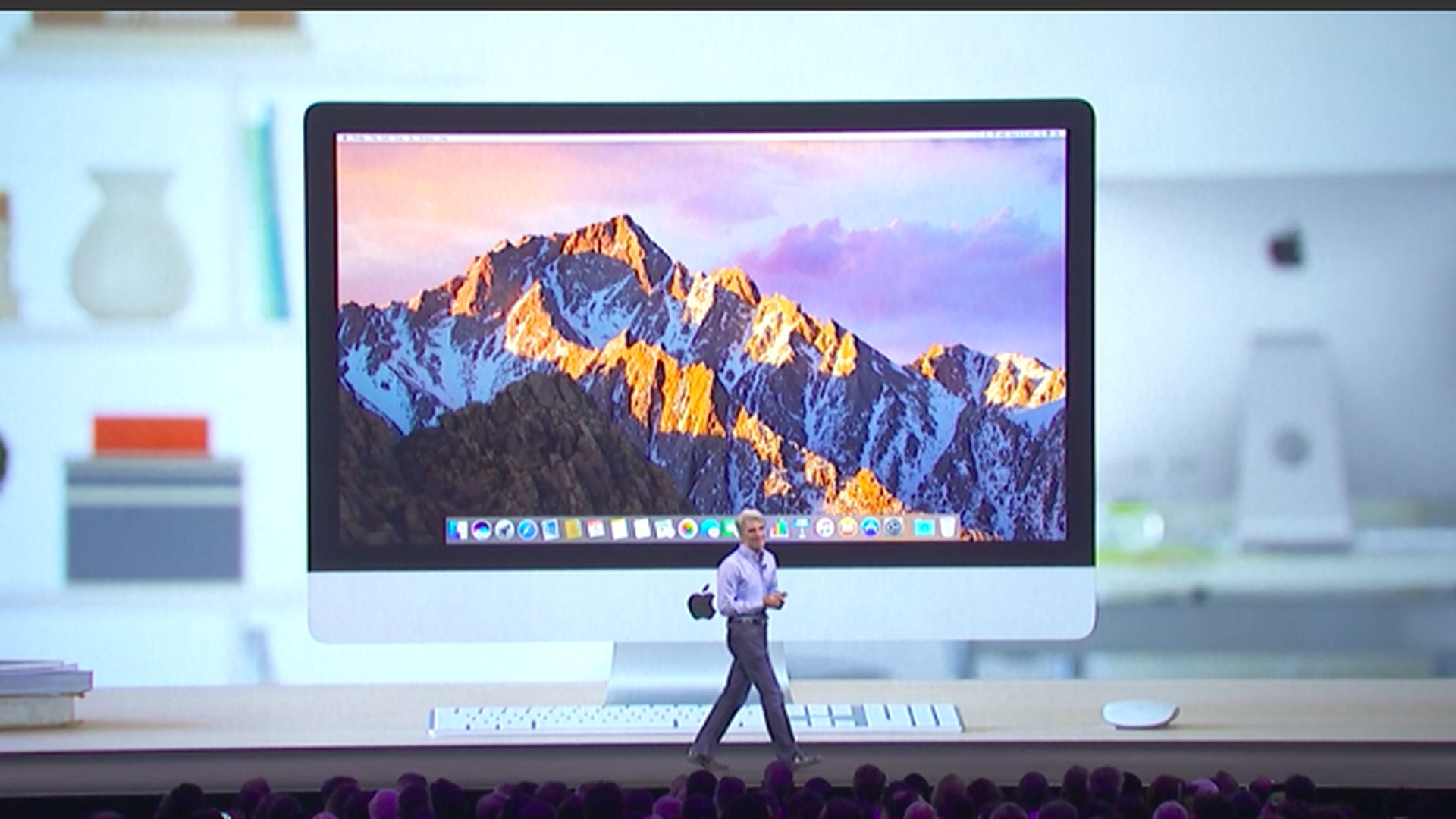 Apple's big annual developer conference usually serves as a prelude of what's to come, with Apple previewing the software that will power the fall's new iPhone and Mac updates. And Apple did that, previewing Mac OS High Sierra and iOS 11, due this fall.
This year, though, the company is debuting new devices at WWDC, including new iMacs (and a tease of a high-end $5,000 iMac Pro coming in December), new iPad Pro tablets as well as some under-the-hood enhancements to its notebook line.
It also is releasing a Siri-powered $349 home speaker, called HomePod, coming in December.
Beyond that, Apple also announced peer-to-peer payments using Apple Pay and some early, but important moves into augmented and virtual reality.