Axios Login
January 27, 2023
It was fun catching up last night with some old-timers from CNET, where I worked from 200o to 2010 (see After you Login). Today's Login is 1,229 words, a 5-minute read.
1 big thing: Auschwitz-Birkenau plans virtual tours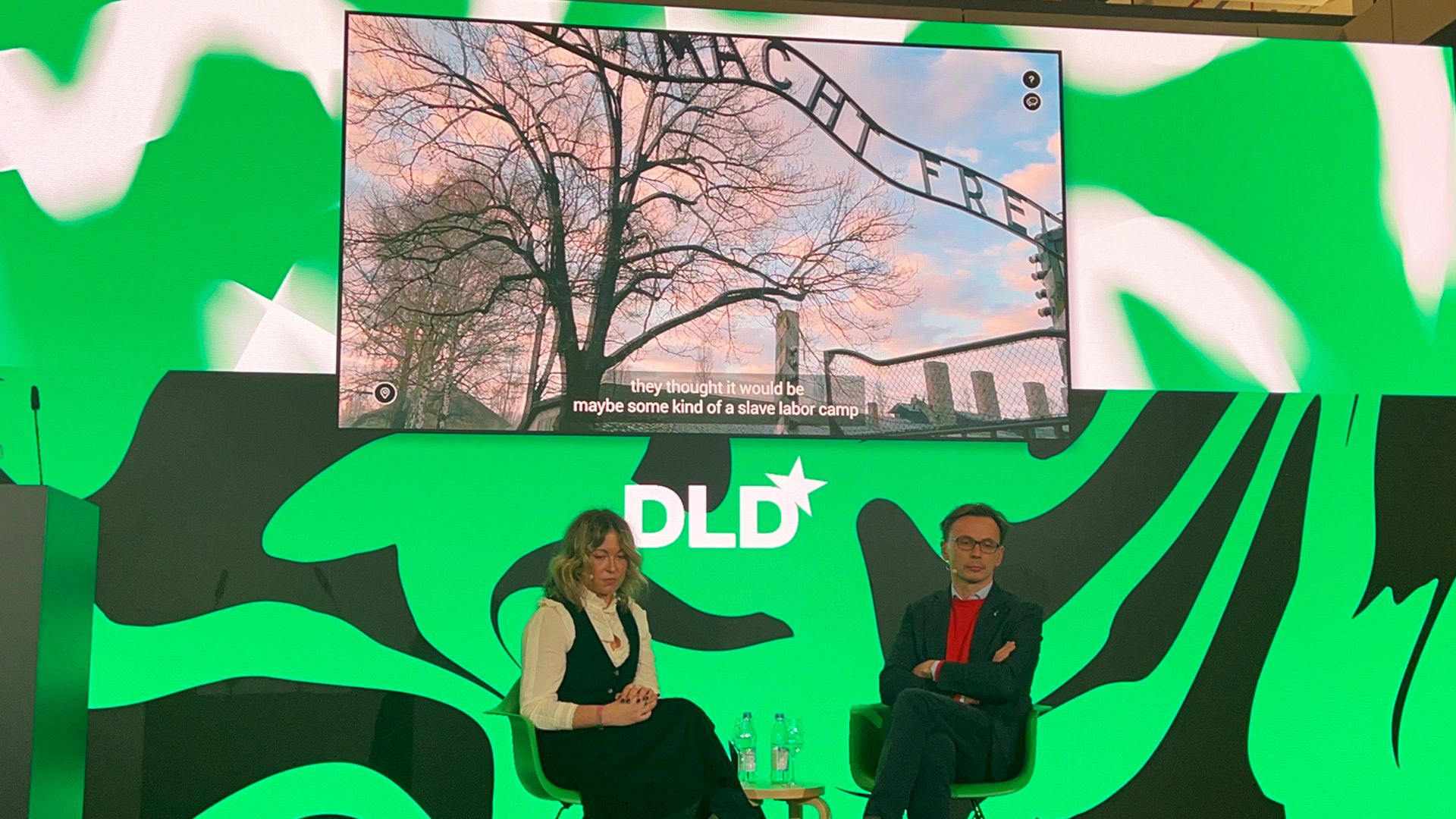 The foundation responsible for overseeing the site of the Auschwitz-Birkenau concentration camp will soon offer technology-assisted remote tours for people who can't travel to Poland to visit in person.
Why it matters: As we've reported, surveys show Americans — particularly younger Americans — lack basic knowledge about the Holocaust. Meanwhile, there has been a sharp rise in racist and antisemitic social media posts and a jump in antisemitic violence across the U.S., as well as similar trends globally.
Details: Online tours will be conducted by an experienced guide, traveling with a mobile phone through the still-intact site of Nazi Germany's largest extermination camp.
Invisible beacons placed around the camp will help prompt additional content, including archival music and footage, though the guides will be in control of what gets shown when.
European telecom firm Orange has been installing a stronger cellular network on site to support the project.
But organizers say the key to the project is people, not technology. Human guides can adapt to the varying needs of diverse visitors, who range from curious adults to young school children to families of victims.
"You always need someone who is there with you and guides who are educated and trained, who know what's been going on," Auschwitz-Birkenau Foundation director general Wojciech Soczewica said during a panel at this month's DLD Conference in Munich.
Between the lines: The move to broaden the site's online presence comes as many of the remaining survivors who have been doing in-person outreach are dying.
"There will be a time when there will be no survivors present and they will not be able to teach in schools," Soczewica said.
And while seeing the camp in person is still the most impactful way to visit, Soczewica said the concentration camp's location in a remote part of Poland makes it impractical for many people to visit.
Yes, but: Layering technology on top of places of human suffering can raise concerns about exploitation or over-simplification. But the project's backers say they are proceeding with thought, care and the backing of survivors and victims' families.
What's next: The organization is still looking to raise about $150,000 to complete the technology work and aims to offer the virtual tours beginning this spring.
2. Hawley wants details on TikTok ban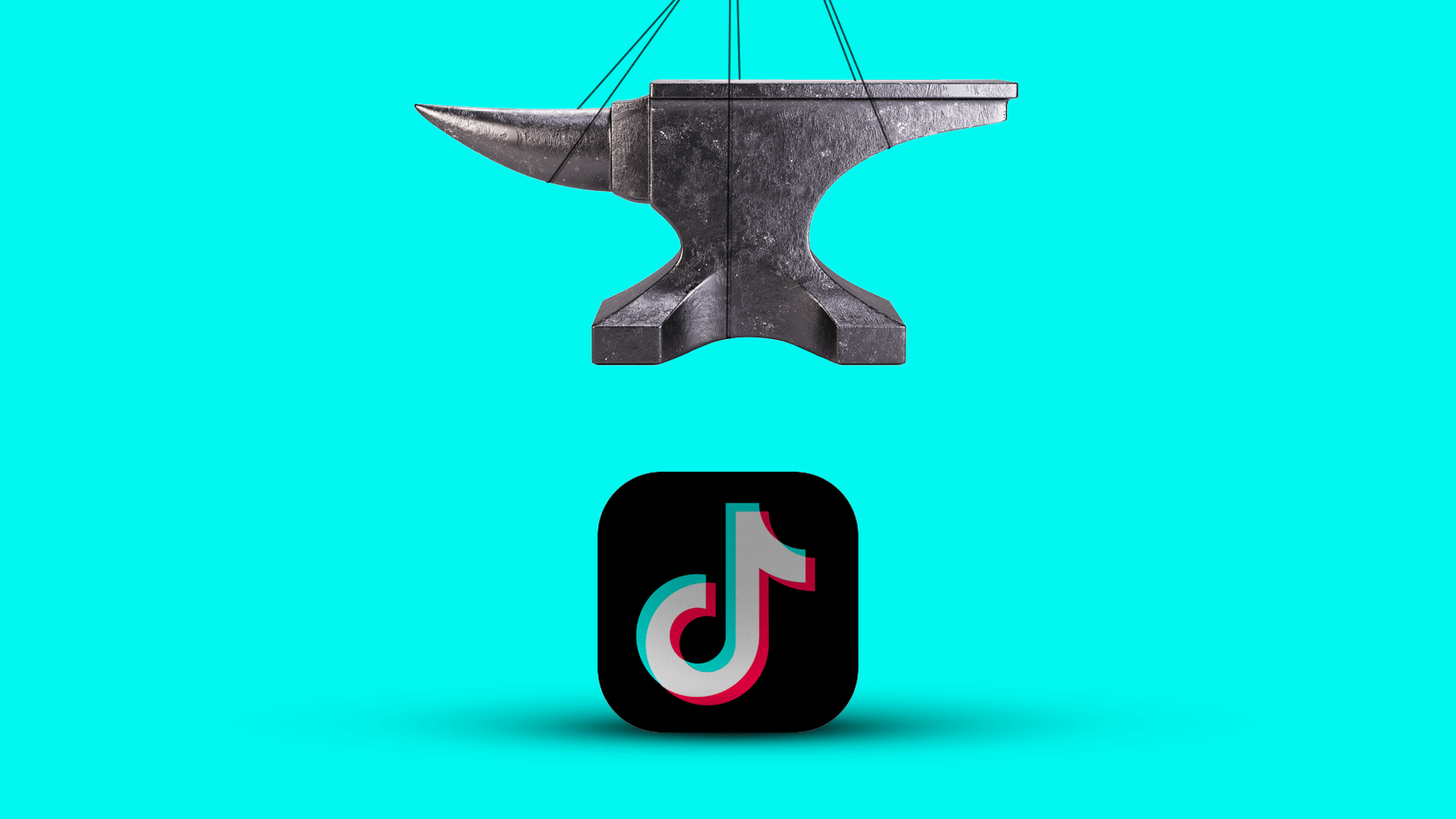 With a new law that bars TikTok from government employees' work devices kicking in soon, Sen. Josh Hawley (R-Mo.) wants details on how it will be enforced, Axios' Ashley Gold reports.
Driving the news: The TikTok ban, which Congress passed in December, is supposed to be implemented by Feb. 27, but it's not yet clear how the federal government will do so.
Why it matters: Hawley and others in Congress want to ban TikTok from the U.S. entirely. How the government enforces the ban on its own devices will set a precedent for further action.
Be smart: The U.S. is far from passing a full-on TikTok ban, but Hawley and Rep. Ken Buck (R-Colorado) introduced a bill Wednesday that would prohibit transactions with TikTok company ByteDance.
The big picture: TikTok has recently pursued a campaign to explain its app and how it works to the press, Capitol Hill lawmakers and researchers.
3. FBI shuts down notorious ransomware gang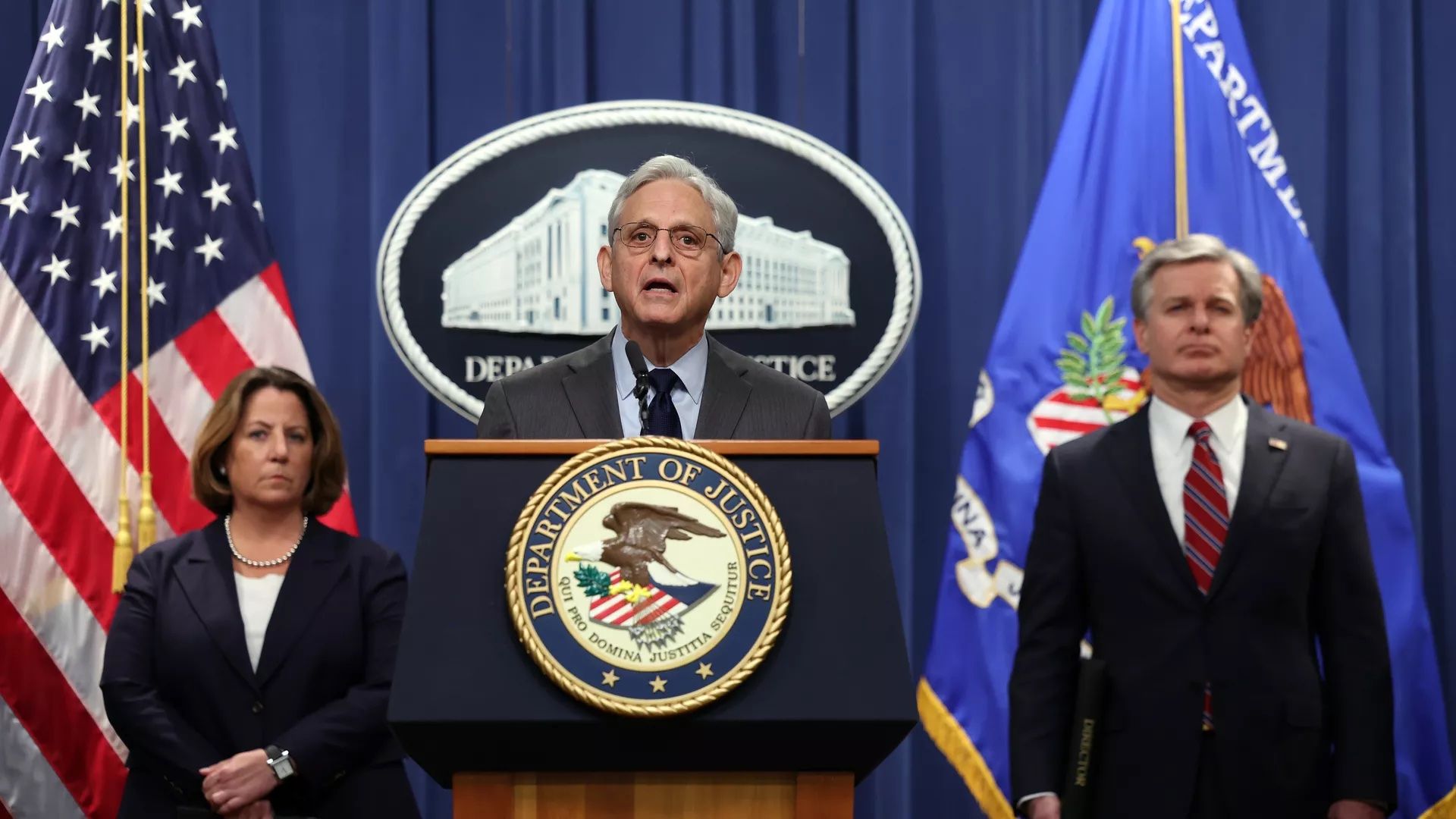 The Department of Justice announced Thursday it has seized the computer servers and dark web sites associated with a prolific ransomware gang that's targeted U.S. hospitals, schools and other critical infrastructure, Axios' Sam Sabin reports.
Driving the news: Members of the Hive ransomware gang put a notice on its website earlier today claiming the DOJ, FBI, U.S. Secret Service and international law enforcement seized their sites last night.
Attorney General Merrick Garland said agents at the FBI Tampa field office gained access to Hive's ransomware infrastructure last July, which gave them the ability to sneak around their networks to find the information needed to shut down the gang.
In the months it took to seek out that information, the FBI was able to hand out decryption keys to unlock any systems the ransomware gang targeted to victims, Garland said.
Why it matters: It's an unusually sophisticated and effective move by law enforcement against ransomware.
The big picture: DOJ estimates that the Hive ransomware gang has targeted more than 1,500 companies in over 80 countries — netting more than $100 million in ransom payments.
Zoom out: Ransomware has been a top law enforcement priority in recent years — particularly after the 2021 ransomware attack on Colonial Pipeline that led to a days-long shutdown.
Details: The FBI provided over 300 decryption keys to victims who were actively under attack — which helped victims avoid paying more than $130 million in ransom to Hive.
In one example, the FBI helped a Louisiana hospital avoid paying a $3 million ransom last year, Garland said.
FBI agents also distributed more than 1,000 decryption keys to previous Hive victims.
What's next: Wray said the investigation into Hive is still ongoing.
4. Take note
Trading Places
Tinder parent Match Group has hired former Snap product vice president Will Wu to be its chief technology officer.
Match Group also made a series of other executive shifts under interim CEO Bernard Kim, including moving Plenty of Fish CEO Malgosia Green to the role of CEO of Match Group Asia and promoting CFO Gary Swidler to the additional title of president.
ICYMI
Troubled chip giant Intel posted weaker than expected quarterly sales Thursday along with a financial outlook that fell well short of Wall Street expectations. (Axios)
Stripe has told employees it will decide in the next year whether it will go public. (CNBC)
5. After you Login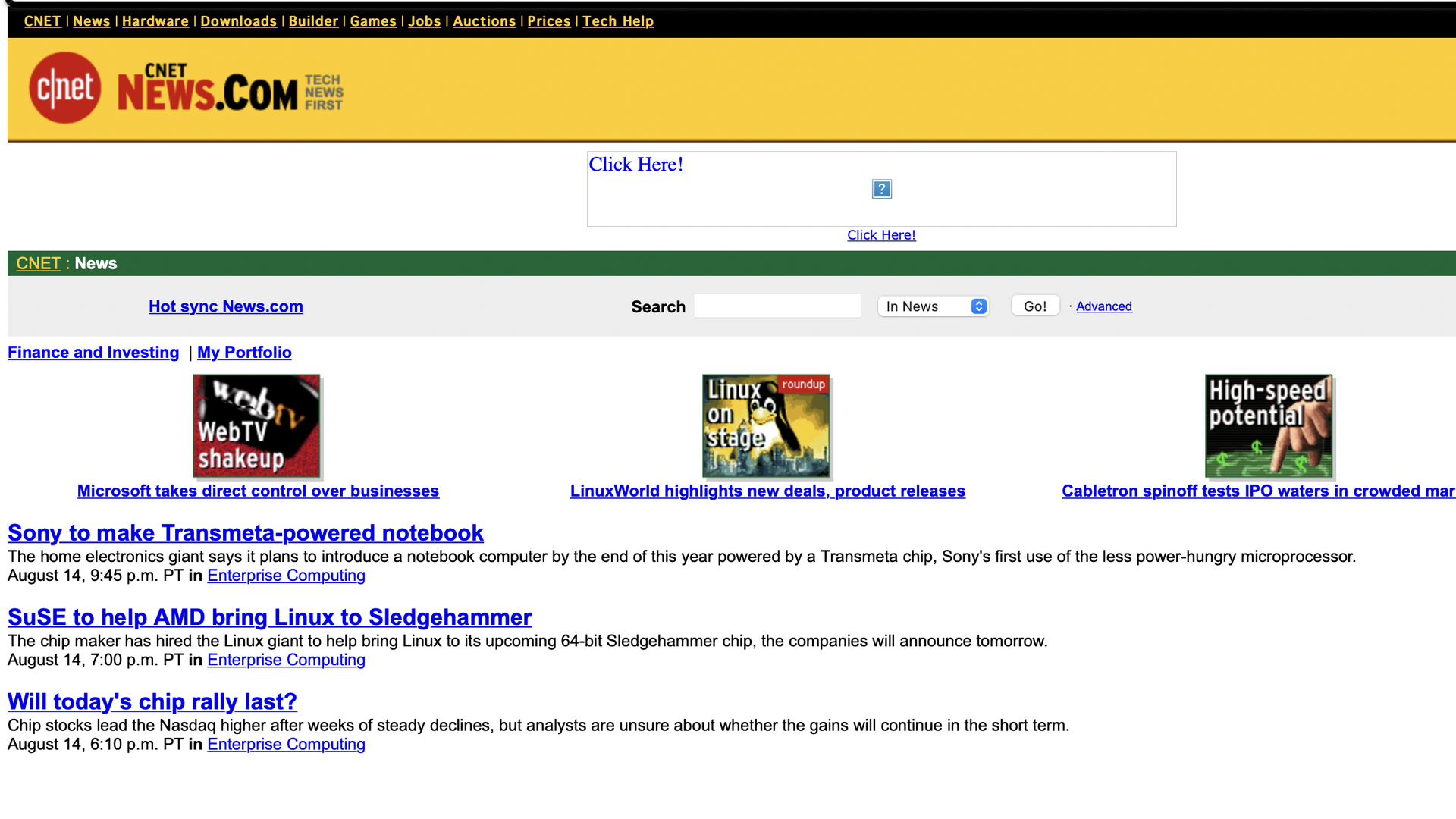 Thanks to Scott Rosenberg and Peter Allen Clark for editing and Bryan McBournie for copy editing this newsletter.