May 22, 2018
Good morning!
The Who's Pete Townshend had a birthday over the weekend, so one of their brilliant tunes will get us going today . . .
1 big thing: Ex-Trump aide leads new Wall Street fight on climate
Amy Harder scoops...
A former top energy adviser to President Trump, George David Banks, will lead a new multi-million dollar campaign aimed at limiting the way large investment firms, like BlackRock, influence shareholder resolutions on hot-button issues like climate change.
Why it matters: As the Trump administration retreats on climate policy, investors of publicly traded companies are filling the void by pushing non-binding but symbolically important resolutions urging more disclosure around how climate policies could impact bottom lines. Climate change is among the most high-profile issues in this broader process known as "shareholder advocacy," along with lobbying disclosure and gun control.
"The reason we haven't achieved a national political compromise on these issues is because they're hard. But it doesn't mean you hijack the shareholder resolution process. These policies need to be worked through in Washington with input from the states."
—
George David Banks, executive director, Main Street Investors
Driving the news: Banks, who resigned from his White House position earlier this year over security clearance issues, is executive director of the new campaign called Main Street Investors, being announced today.
It'll be housed inside the National Association of Manufacturers, with additional launch partner groups including American Council for Capital Formation and Savings & Retirement Foundation.
The focus first will be writing studies and op-eds backing up their positions. In the longer term, they plan to push legislation and reforms at the Securities and Exchange Commission, Banks said.
Quick take: The campaign's message is that large asset managers like BlackRock and Vanguard Group, which have traditionally been passive investors, yield too much power in the shareholder resolution process at the expense of individual investors.
Go deeper: Read Amy's full story in the Axios stream.
2. Parsing Mnuchin's big China trade forecast
Big numbers: Treasury Secretary Steve Mnuchin has repeatedly said in recent days that the emerging trade compromise with China could pave the way for $40 billion–$60 billion in annual U.S. energy exports.
Why it matters: It's a "whoa if true" comment. Those estimates suggest the Trump administration believes the U.S. oil-and-gas boom could lead to a massive expansion in supplies shipped to the world's most energy-thirsty nation.
The intrigue: It's not clear where those projections are coming from, and Treasury did not respond to a request for comment on Monday.
In their joint statement over the weekend on wider trade talks, the U.S. and China said, "Both sides agreed on meaningful increases in United States agriculture and energy exports." But the vague statement did not contain specific targets.
Context: Nobody disagrees there's lots of room for growth in U.S. shipments to the world's largest oil crude oil importer. China also recently became the second-largest LNG importer. Overall U.S. crude and LNG exports to destinations worldwide are rising.
Yet energy exports to China, which indeed have been rising, would have to grow a lot more to match Mnuchin's claims.
By the numbers:
ClearView Energy Partners estimates that total U.S. energy exports to China in 2017 were $6.5 billion, with crude oil accounting for by far the biggest share, followed by smaller amounts of LNG, coal and other materials.
Reuters estimates that U.S. oil-and-gas exports to China were $4.3 billion.
3. On my screen: Tesla, auto regs, rooftop solar
Tesla's Model 3 plan: The New York Times looks at the various high-end versions of the sedan — and the ongoing wait for the mass-market $35,000 version that remains unavailable.
From their piece: "Toni Sacconaghi, an analyst at Sanford C. Bernstein & Company, said it was not unusual for companies to produce higher-priced, more profitable models when they start making a new vehicle. But Tesla risks frustrating its customers if the most affordable version isn't available soon, he said."
The big question: "Is Tesla Abandoning the Mass Market?" asks The Wall Street Journal.
Auto policy: Per Bloomberg, "Automakers urged the White House to cooperate with California officials in a coming rewrite of vehicle efficiency standards, saying 'climate change is real.'"
Two California solar things: Greentech Media has a very comprehensive explainer on the new mandate that requires solar panels for many new single-family and small multi-family buildings, starting in 2020.
"Forcing people to install solar panels may actually exacerbate grid problems, creating negative secondary impacts without meaningfully greening the electricity system," he writes.
4. Unpacking foundations' climate strategy
Just published: A new peer-reviewed analysis of hundreds of millions of dollars in climate-related funding from a number of major philanthropies from 2011–2015 shows they devoted few resources to pushing carbon capture and none to nuclear power.
Why it matters: Foundations play a major role in shaping and supporting environmental movement work on energy and climate change. Study author Matthew Nisbet, communications professor at Northeastern University, tells Axios:
"The role that philanthropy plays in guiding our choices related to climate change is understudied and often overlooked."
By the numbers: Nisbet analyzed $567 million in climate and energy funding from 19 major foundations in the half-decade after cap-and-trade legislation collapsed in Congress in 2010. The top-line findings are summarized in the chart above.
"During the post cap-and-trade years, out of 2,502 grants reviewed, not a single grant was awarded for work focused on developing and promoting nuclear energy, and only $1.3 million was granted to support work on carbon capture and storage," states the paper published in the journal WIREs Climate Change.
The big picture: The paper expresses concern about the resource distribution.
"Several expert projections on decarbonizing the world and U.S. economies define an important role for nuclear energy and carbon capture and storage," it states, citing analyses by the United Nations' Intergovernmental Panel on Climate Change and others.
Go deeper: Click here for the whole story in the Axios stream.
5. The "stranded asset" debate shifts toward gas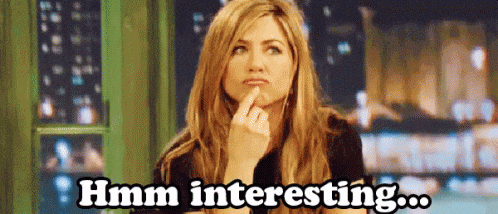 Falling costs for renewable energy and distributed resources — like efficiency and battery storage — are making investments in natural-gas-fired power plants increasingly risky, a new analysis concludes.
Why it matters: The Rocky Mountain Institute finds that $112 billion of U.S. gas plants proposed or under construction, and $32 billion worth of proposed pipelines to serve them, are at risk of becoming "stranded assets."
Ratepayers could unnecessarily face billions in "locked in" costs, warns RMI, a low-carbon energy think tank and advocacy group. And, the profitability of existing gas-fired power plants will be increasingly threatened, the report says.
The intrigue: It's a new wrinkle in the idea that falling renewables costs and climate policies will render certain fossil fuel assets uneconomical, leaving owners and investors holding the bag.
The "stranded assets" argument has typically been applied to high-cost or carbon-intensive oil assets, such as oil sands and Arctic reserves, and coal-fired power infrastructure that's already facing economic headwinds.
Yes, but: Natural gas, in contrast, has been a big winner in the evolution of U.S. power markets over the last decade amid the shale boom has brought bountiful and cheap supplies. But things could change in the not-so-distant future, RMI argues.
"[A]cross a wide range of case studies, regionally specific clean energy portfolios already outcompete proposed gas-fired generators, and/or threaten to erode their revenue within the next 10 years."
— Rocky Mountain Institute
Go deeper: Forbes takes a closer look here.