Axios Generate
August 05, 2022
🍺 Heck yeah! Friday. Today's newsletter, edited by Mickey Meece, has a Smart Brevity count of 1,256 words, 5 minutes. 
🚨Breaking: China said it's ending talks with the U.S. on climate change following House Speaker Nancy Pelosi's visit to Taiwan. Go deeper
🎶 At this moment in 1995, the great TLC ruled the Billboard Hot 100 with this week's final intro tune...
1 big thing: Pushing carbon capture into the mainstream — finally
The Senate's climate deal could bring scale-up of carbon capture in heavy industries and power after years of limited momentum and false dawns, Ben writes.
Driving the news: It provides a long-term extension of time for projects to qualify for existing credits and expands their application and value.
And it boosts subsidies for nascent "direct air capture" tech, but that's not slated to start sucking big CO2 volumes from the atmosphere anytime soon.
The big picture: New analysis from the Princeton-led REPEAT Project looks at the subsidies combined with demonstration funding in the bipartisan infrastructure law.
They see it becoming a "viable economic option for the most heavily emitting industries" like steel and cement production, oil refineries, as well as power generation.
The analysis sees carbon capture providing roughly one-sixth to one-fifth of the total CO2 cuts from the new bill, Princeton's Jesse Jenkins said via email.
REPEAT's model shows the sector simply won't take flight in the U.S. without the new bill (check out the graphic above).
Why it matters: Trapping CO2 can complement climate-friendly energy sources like renewables, storage and clean hydrogen.
But high costs and other barriers have long thwarted major deployment, though the global project pipeline is growing.
What they're saying: Ben King of the Rhodium Group, a research firm, said they also see the incentives driving "meaningful deployment."
That's especially true for heavy industry, while renewables' cost advantages (also aided by the bill) mean Rhodium sees few capture retrofits in the power sector.
King said their forthcoming analysis of the carbon capture provisions generally tracks with REPEAT's take through 2030.
From there, Rhodium sees even more growth in heavy industry, while REPEAT shows a post-2030 plateau, he said in an interview.
Yes, but: Nothing's guaranteed with carbon capture, which will require a build-out of transport, approval of storage sites and more. REPEAT's study offers several caveats.
Catch up fast: The bill has many new and expanded subsidies for renewable power, battery storage, electric cars and much more.
REPEAT sees it bringing the U.S. close to President Biden's pledge under the Paris Agreement of cutting emissions in half by 2030 compared to 2005 levels.
It would close roughly two-thirds of the gap between existing policy and the target, they estimate. The NYT has more.
2. Climate votes loom as Sinema signals support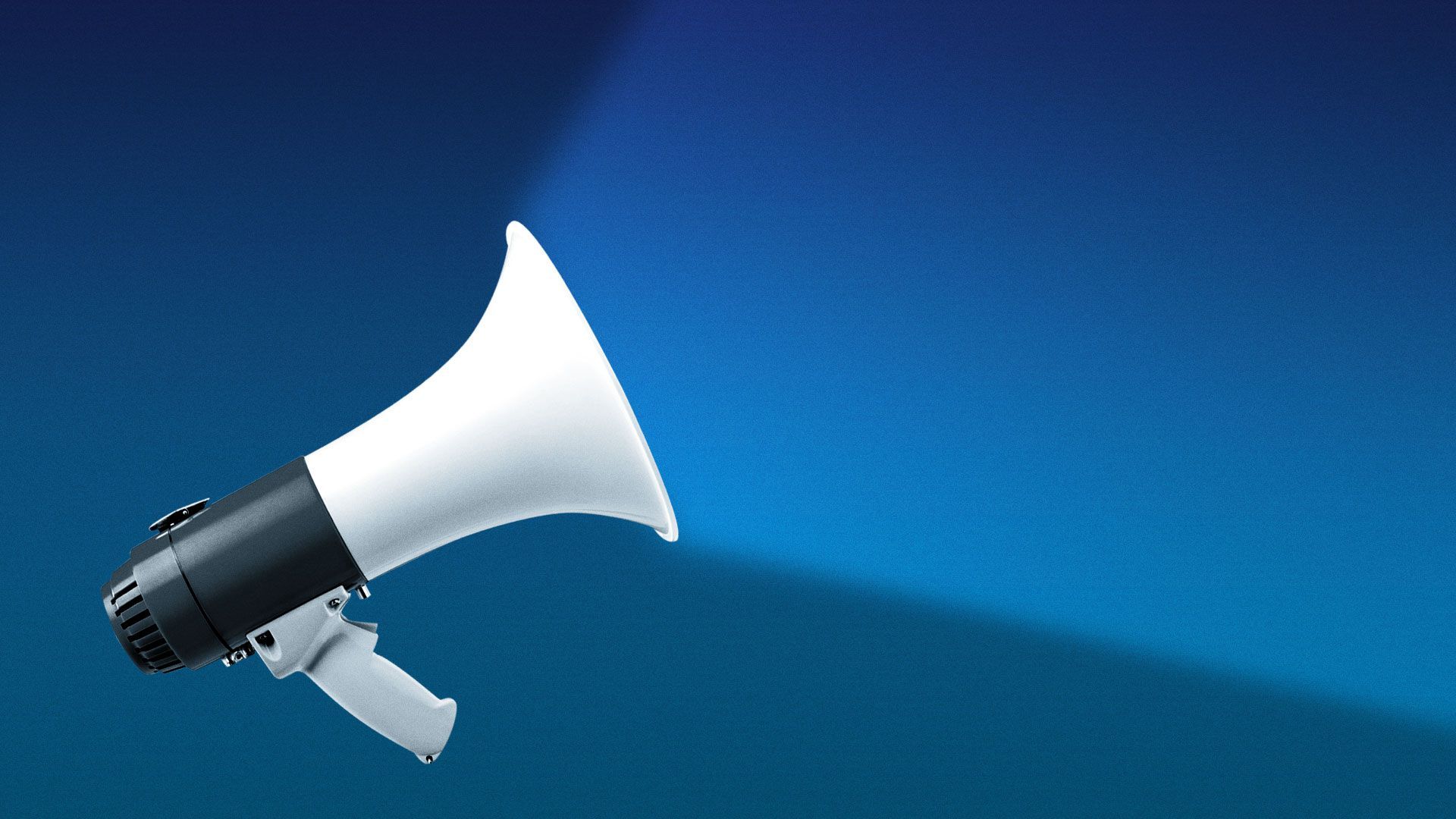 Sen. Kyrsten Sinema (D-Ariz.) said Thursday night that she plans to "move forward" with a revised version of Democrats' climate, tax and health care plan, Axios' Shawna Chen and Alayna Treene report.
Why it matters: Her provisional support, if it holds, puts Congress within striking distance of passing the largest set of clean energy investments in U.S. history.
Yes, but: The bill needs the support of every Senate Democrat.
Various provisions also must survive the Senate parliamentarian's review of compliance with special rules that make the bill immune from filibuster.
What's next: The bill — which has roughly $370 billion worth of energy- and climate-related provisions — will arrive on the Senate floor on Saturday, Majority Leader Chuck Schumer said.
🔍 Zoom in: Meanwhile, analyses of the legislation's effects on emissions, energy costs and more are piling up.
The think tank Resources for the Future estimates the bill would push down retail power costs by 5.2%-6.7% over the next decade compared to a no-bill alternative.
Rhodium's updated analysis looks widely at all energy costs including transportation. They estimate it would cut average annual household energy costs by $730-$1,135 in 2030 compared to 2021.
The other side: GOP lawmakers, including the top Republican on the Senate finance committee, Mike Crapo (R-Idaho), have criticized the bill's tax provisions and also say it will hinder U.S. competitiveness.
And while the bill now appears to have a strong chance of passage, look for Republicans to amplify attacks ahead of the votes and push amendments that will force difficult political choices.
Sen. John Barrasso, the top Republican on the Senate's energy committee, and other GOP lawmakers will hold a press conference today to assert the bill "attacks American energy," an advisory states.
3. First Look: EDF Action runs ads for climate bill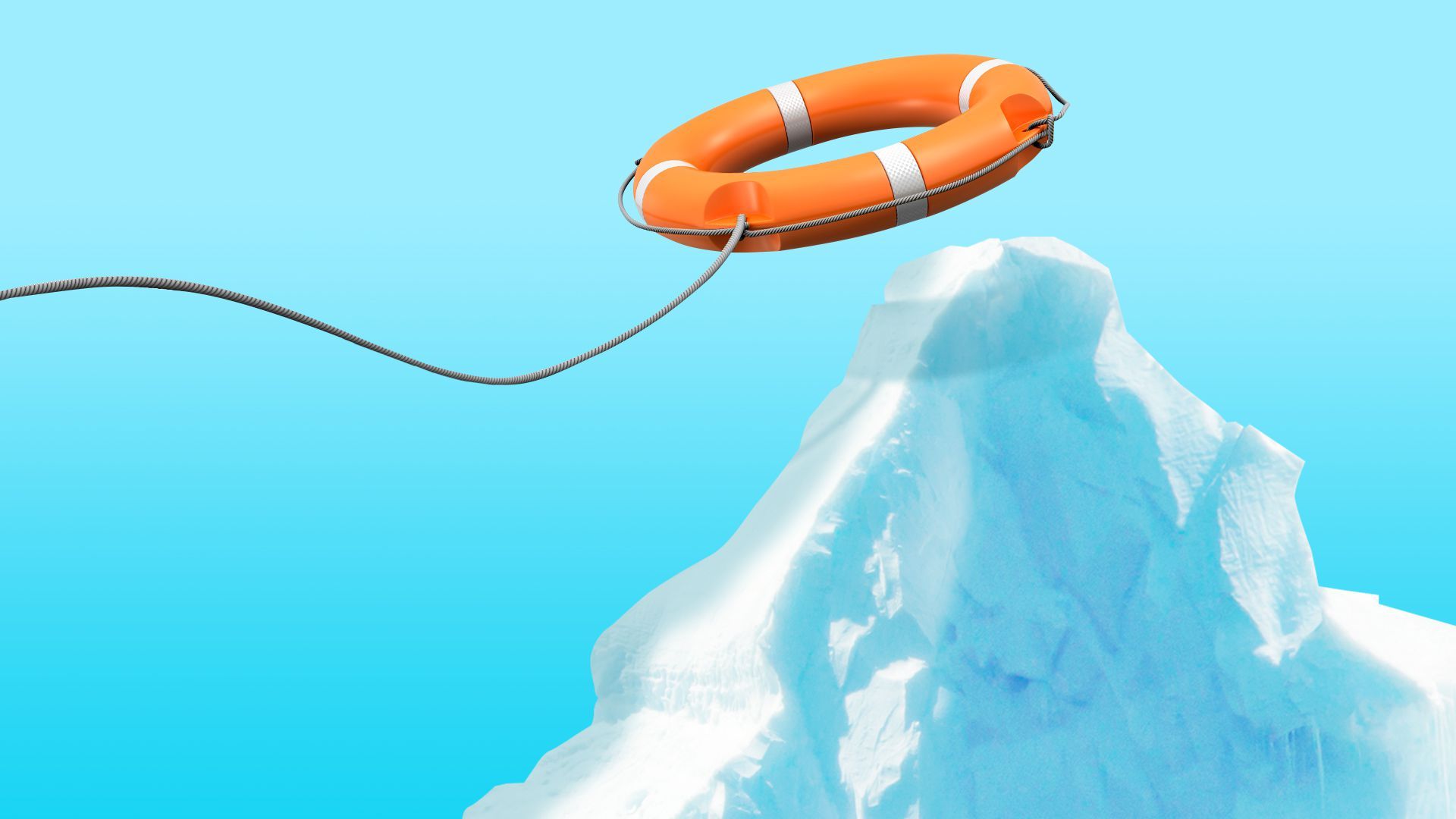 As business groups seek to influence the tax provisions in the Democrats' fragile climate bill, environmentalists are also on the airwaves to try to shore up senators' support, Andrew writes.
Driving the news: EDF Action, the advocacy arm of the Environmental Defense Fund, is on the air with a $1.5 million national TV, digital and radio ad buys supporting the bill.
The spots include specially tailored messages in key markets, including West Virginia, home of Sen. Joe Manchin, who brokered the bill along with Majority Leader Chuck Schumer.
Why it matters: In the face of lockstep Republican opposition, Democrats need unanimous support to pass the bill through the reconciliation process.
EDF Action is running on-air and digital ads in Arizona praising Sen. Kyrsten Sinema, who announced her likely support for the measure last night, for acting to address climate change.
What they're saying: "Drought doesn't play politics, but thankfully, neither does senator Sinema," EDF Action's Arizona TV ad states.
In West Virginia, the group's spot lauds Manchin: "After years of high energy prices, shuttered factories and sending jobs overseas, Joe Manchin has found a West Virginia way to invest in America."
EDF Action is also running ads to support Montana's Democratic Sen. Jon Tester, also seen as a key moderate vote.
In addition, radio spots will also air inside the Beltway, and feature the support the bill has from five former treasury secretaries of both parties.
4. Oil hits a milestone: under $90 again
U.S. oil prices have fallen under $90 per barrel for the first time since Russia's invasion of Ukraine began, Ben writes.
Why it matters: The decline shows how traders are pricing economic slowdown risks and follow U.S. data showing growing commercial stockpiles.
What we're watching: Via Axios' Matt Phillips, falling energy prices could help lower the next round of inflation readings, reducing pressure on the Federal Reserve to continue the rate-raising campaign that clobbered the stock market during the first half.
Yes, but: Prices could easily climb back upward amid geopolitical risks and the trajectory of efforts to isolate Russian President Vladimir Putin.
And Bloomberg notes, "signs of bullishness with Saudi Arabia this week boosting its prices, and OPEC+ warning of scant spare capacity."
5. 🏃🏽‍♀️Catch up fast on tech finance
✈️ American Airlines is investing in the hydrogen-electric aviation company ZeroAvia and has a nonbinding agreement to buy up to 100 of their engines for regional aircraft, Ben writes.
Driving the news: The airline yesterday revealed its part of ZeroAvia's now-closed Series B round at an undisclosed amount. The startup has previously announced $68 million in Series B finance.
Catch up fast: Other investors in ZeroAvia include United Airlines, Shell, Amazon, and the Bill Gates-led Breakthrough Energy Ventures.
Why it matters: The heavyweight names signal confidence in the expanding market for tech that cuts emissions from aviation, an important source of greenhouse gas emissions.
💵 Private equity giant Carlyle and Singapore's sovereign wealth fund GIC are staking Eneus, a company developing projects for making ammonia with renewable power.
The big picture: The announcement calls Eneus part of a small group of "first movers" in industrial production of "green" ammonia, with uses in fertilizer production, shipping, transport fuels and more.
What's next: "The deal gives...Carlyle and GIC the ability to invest more than $3 billion in Eneus Energy's projects in the next five years," Bloomberg reports, citing Pooja Goyal, a top Carlyle exec.
🚗 Arrival, a U.K.-based electric vehicle startup, is "putting its bus and car projects on hold as it seeks to slash costs by a third and focus on production of its debut van to generate revenues," the FT reports.
📬 Did a friend send you this newsletter? Welcome, please sign up. Thanks for reading and have a great weekend!