Happy Friday! Let's head for the weekend . . .
https://www.axios.com/newsletters/axios-generate-8c61f2a6-5365-4401-93bc-ed922ad7ccab.html?chunk=0#story0
Parsing fossil fuels, sexual assault and Rick Perry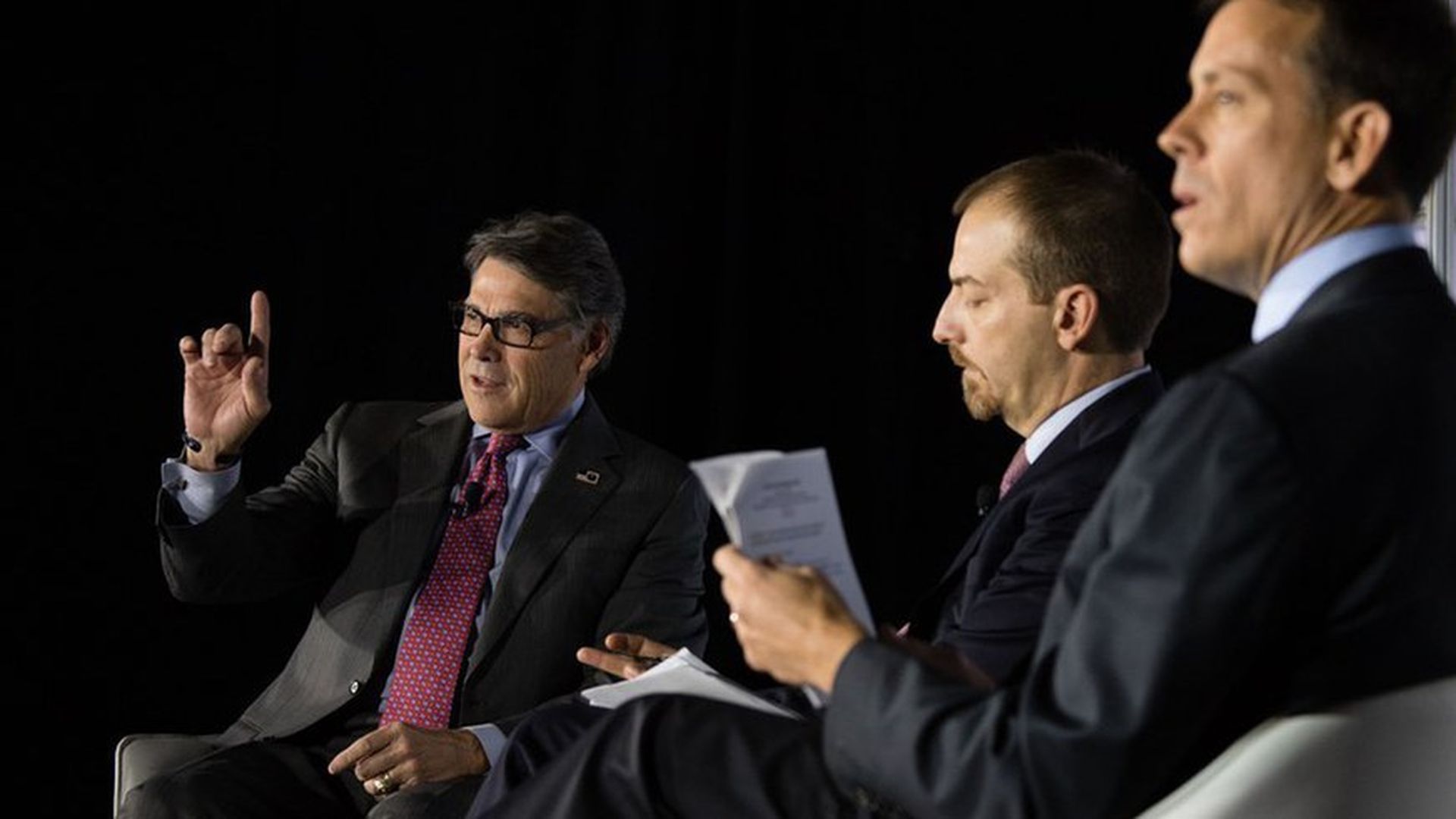 My colleague Amy Harder looks behind a story that went viral yesterday...
Energy secretary Rick Perry said at our Axios and NBC event Thursday morning that fossil fuels can help prevent sexual assault.
Our thought bubble: Perry's comments, which got picked up by numerous other media outlets, came off as inarticulate and opened him up to a barrage of criticism that he was both inaccurate and insensitive to victims of sexual assault. The underlying point he was implying — fossil-fuel powered electricity helps ensure safety — is a valid though too narrow point.
Gritty details: Perry recounted a story from a recent trip he took to Africa and said it would take fossil fuels to prevent sexual assault there. What would have been a fairer comment is to say it takes electricity access (powered by whatever fuel) to ensure safety by providing light in otherwise dark places.
Some people interpreted his comments as him using sexual assault as a way to tout fossil fuels over other resources like wind and solar. Fossil fuels remain the cheapest option for electricity in many parts of the world, but renewables are catching up. In fact, a top energy analyst — Fatih Birol, executive director of the International Energy Agency — recently predicted large swaths of Africa could be powered by renewables (and natural gas) instead of coal.
Click here for the rest of the story in the Axios stream.
***
More from the Axios-NBC event:
https://www.axios.com/newsletters/axios-generate-8c61f2a6-5365-4401-93bc-ed922ad7ccab.html?chunk=1#story1
Big today: long-awaited climate science report
Get ready: A major federal report that shows powerful scientific evidence of human-caused global warming is slated for release this afternoon.
Drafts of the Climate Science Special Report — a study in the works since well before the Trump administration began — describe damaging changes already underway and offer projections of future impact.
Why it matters: The official release of the report, which is not expected to be much different from drafts that have long been public, will put a fresh spotlight on the Trump administration's policy stance on global warming.
It arrives as the administration is moving to scuttle or pare back a suite of Obama-era policies, such as EPA's big rule that mandates carbon emissions curbs from the electric power sector.
Yes, but: Don't look for the study to affect the administration's posture on climate science, which is in fact somewhat isolated from the official findings of the multi-agency U.S. Global Change Research Program being unveiled today.
Case in point: EPA administrator Scott Pruitt has long been making plans for a "red team, blue team" exercise on climate science that would give voice to skeptics of the dominant, mainstream scientific views on global warming.
Go deeper: NPR looks at some of the reports findings here, while a former Obama-era DOE official offers a critical assessment in the WSJ here.
https://www.axios.com/newsletters/axios-generate-8c61f2a6-5365-4401-93bc-ed922ad7ccab.html?chunk=2#story2
Trump announces pick for energy stats agency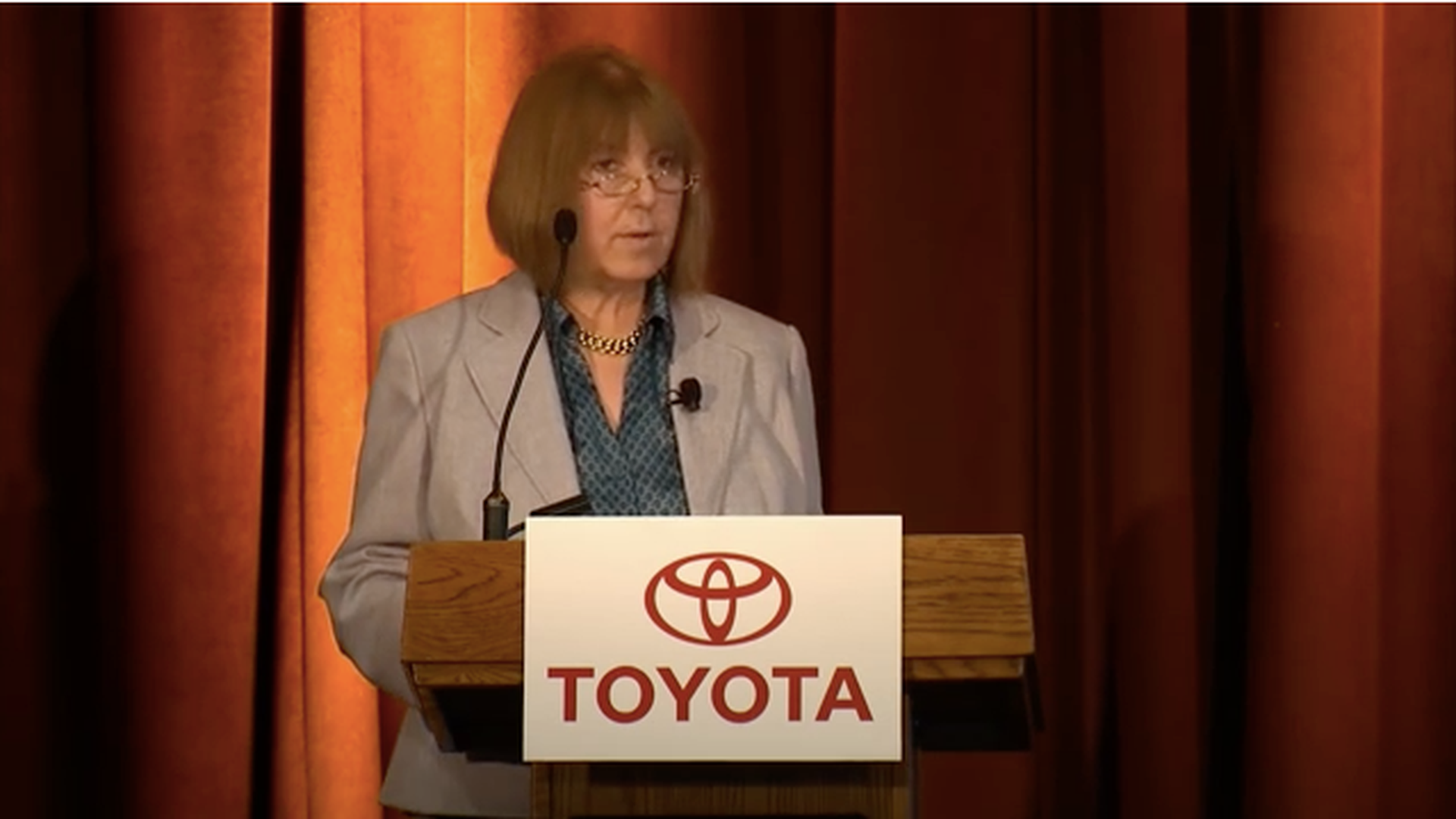 Last night: The White House said President Trump is nominating Linda Capuano to head the Energy Information Administration, which is the DOE's statistical and analytical arm.
Why it matters: EIA provides lots of closely watched, market-moving data on energy markets, such as weekly reports on petroleum inventories. They also write major forecasts of energy production and consumption trends in the U.S. and globally, among a suite of other offerings.
Who she is: Capuano is currently a fellow in energy technology at Rice University's Baker Institute for Public Policy.
Prior roles for Capuano, who has a PhD in materials science and engineering from Stanford, include VP of technology at Marathon Oil, a very large independent oil company.
Her full professional history is here.
Milestone: If confirmed, Capuano would be the first woman to be an EIA administrator.
https://www.axios.com/newsletters/axios-generate-8c61f2a6-5365-4401-93bc-ed922ad7ccab.html?chunk=3#story3
House tax bill sets up wind and EV battles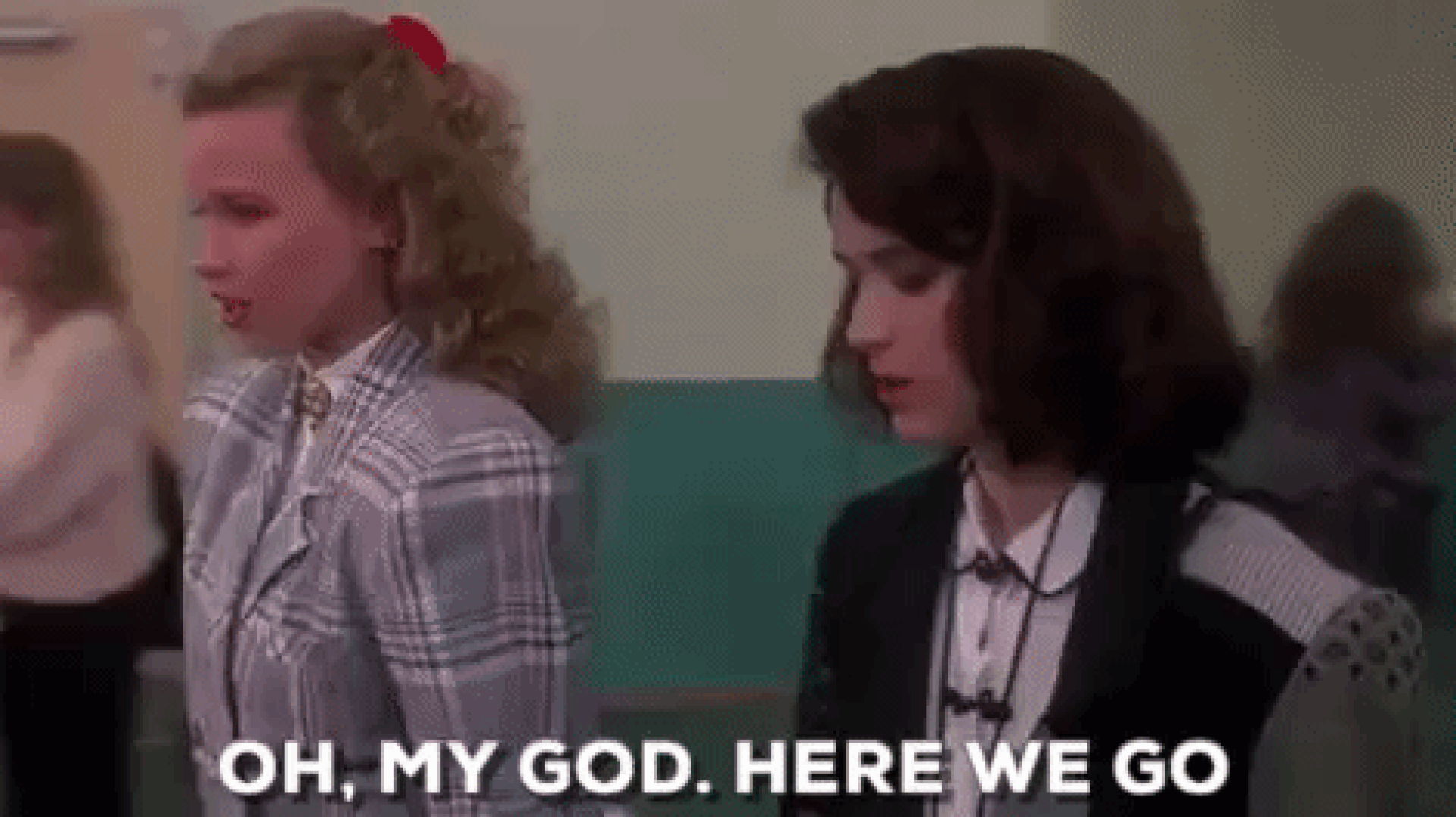 Quick lay of the land: The long-awaited House GOP tax package unveiled yesterday got the energy world buzzing. Among the relevant provisions...
EVs: It would end a $7,500 tax credit for electric vehicle purchases, thereby raising the costs for prospective buyers.
Renewables: The plan pares back the value of the wind energy production tax credit, and tightens the definition of what constitutes an "under construction" project eligible. The changes would raise an estimated $12.3 billion over a decade.
Go deeper: Bloomberg summarizes the energy changes here, the House Ways and Means Committee's detailed description of the changes is here.
Why it matters: The tax code has been an important driver of expanded deployment of low-carbon energy technologies.
What's next: A political and lobbying fight.
Wind industry: Powerful Iowa GOP Sen. Chuck Grassley immediately signaled that he'll fight the wind proposal, noting that a late 2015 deal that extended the credit for five years should not be re-opened. The wind industry also cried foul.
EV manufacturers: Elsewhere, auto companies attacked the EV provision. Gloria Bergquist of the Alliance of Automobile Manufacturers notes that while automakers had 30 electric car offerings in showrooms last year, they're still just 1% of overall sales.
"There is no question that the potential elimination or phase out of the electric vehicle tax credit will impact the choices of prospective buyers and make it more challenging for manufacturers to comply with electric vehicle mandates in 10 states," Bergquist said.
https://www.axios.com/newsletters/axios-generate-8c61f2a6-5365-4401-93bc-ed922ad7ccab.html?chunk=4#story4
Some perspective on wind and EVs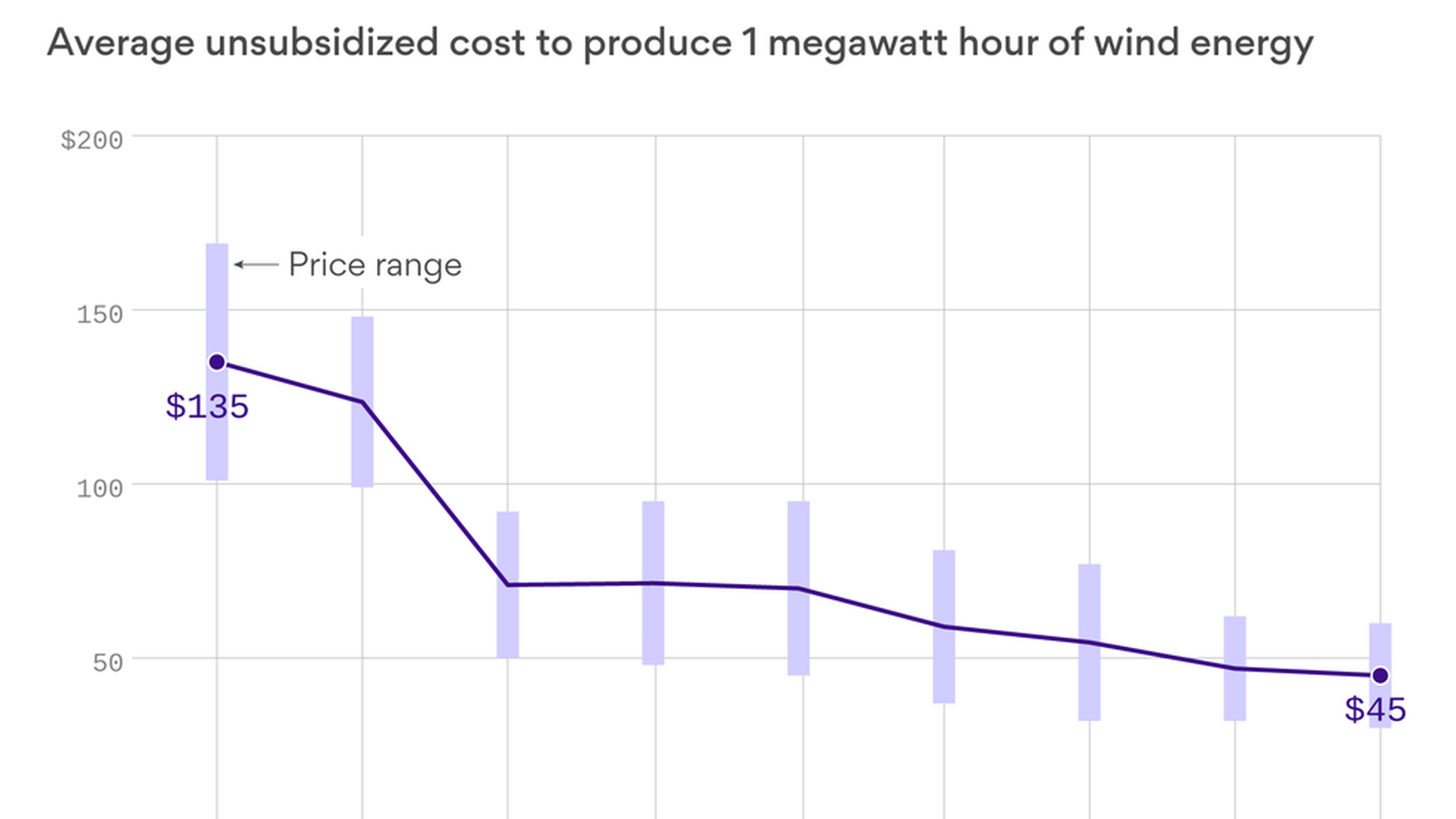 Sounding the alarm: The American Wind Energy Association, wind industry's main trade group, said lowering the value of the credit from 2.3 cents per kilowatt house to 1.5 cents would put over $50 billion in planned investments at risk.
Yes, but: Changes to the decades-old tax credit aren't the existential threat to the wind industry that they once were, thanks to the drop in technology costs over the years. The chart above is from the new Lazard report on electricity generation costs that we looked at yesterday.
Quick take on EVs: Turning to the proposal to nix the electric vehicle credit, my Axios colleague and EV expert Steve LeVine passed along some thoughts about whether the change will truly hurt the emerging sector:
"A contrarian view would be that the credit was always capped at 200,000 cars per brand, so the carmakers were always going to have to stand on their own at some point, something Musk has said about Tesla repeatedly. In that vein, for incumbents, this only accelerates. For newcomers, though, it presents a bar to entry."
https://www.axios.com/newsletters/axios-generate-8c61f2a6-5365-4401-93bc-ed922ad7ccab.html?chunk=5#story5
On my screen: FERC, oil markets, litigation
FERC: Via The Hill, the Senate yesterday confirmed nominees for the two open seats on the Federal Energy Regulatory Commission.
Litigation: Via the Washington Post, Stanford's Mark Jacobson is suing the National Academy of Sciences and the lead author of a paper it published that took a highly critical view of Jacobson's work. Jacobson alleges they knowingly presented false information.
Flashback: Jacobson's analyses say the U.S. could be powered wholly by renewable energy by 2050. A widely circulated paper this year in the Proceedings of the National Academy by a suite of well-known energy experts challenged the claims.
Courtroom drama: MIT Technology Review has a good summary of the latest scuffle and some critical responses to Jacobson's move to take the academic dust-up into the courtroom.
Go deeper: A late July edition of Generate looked at why lead author Christopher Clack finds Jacobson's work faulty.
Transparency: As I noted on Twitter yesterday, the U.S. is formally abandoning plans to implement the standards of the Extractive Industries Transparency Initiative, a decision that has been in the works for months.
Oil markets: The Wall Street Journal examines some of the forces that have pushed oil prices to their highest levels in years.
"Economies around the world are expanding simultaneously for the first time in a decade. Industrial activity is picking up, increasing the need for diesel. More vessels laden with goods are crossing oceans, consuming bunker fuel. Falling unemployment means commuters are filling up tanks to head to work. All are signs of growing petroleum demand."
Exxon: Bloomberg looks at the oil-and-gas giant's investments in alternative energy research, including work to make biofuels from algae.