Good morning and welcome back to Generate. Please keep the tips and feedback coming to ben@axios.com. Let's dive in . . .
https://www.axios.com/newsletters/axios-generate-74631838-e179-4050-ac70-5492756e9a1a.html?chunk=0#story0
Drilling and spending fights take shape on Capitol Hill
Looking north: Environmental groups are gearing up for what could be the biggest fight over drilling in the Arctic National Wildlife Refuge since the mid-2000s, the last time Republicans had unified control of Washington and came oh-so-close to opening the Alaskan reserve to oil exploration.
What's happening: As we noted yesterday, the new House GOP budget resolution has a $5 billion reconciliation instruction to the Natural Resources Committee, which basically means they need to find that much money in savings or revenues — and selling drilling leases is one option they could promote.
Why it matters: It's inside baseball, but legislation passed under reconciliation is immune from Senate filibusters, which matters because ANWR drilling is far short of 60 Senate votes.
Mum's the word: Aides to Natural Resources chairman Rob Bishop declined requests for comment from Axios about whether he'll go that route.
Buzz: A new ANWR fight would be a close call, with the Senate whip count uncertain. And more broadly, the entire budget process could unravel amid battles among Republicans over tax cut and spending proposals.
As Reuters notes, Republican leaders seeking to move the budget blueprint "face the same divisions between conservatives and moderates that helped killed their efforts to replace Obamacare."
* * *
DOE Spending: White House efforts to enact deep, deep cuts in Energy Department renewables and efficiency programs hit a wall in the Senate yesterday.
A Senate Appropriations subcommittee approved a fiscal year 2018 spending plan that would provide over $1.9 billion for DOE's Office of Energy Efficiency and Renewable Energy. That's a slight cut from current spending but well above the roughly $1 billion cut in the DOE spending bill moving through the House and the even steeper 70% reduction that the White House wants.
Also, the Senate bill would boost funding for DOE's Advanced Research Projects Agency-Energy to $330 million, a stark contrast to White House and House GOP plans that would kill the program.
The bill would provide $573 million for fossil energy R&D, which is $95 million below current spending but almost $300 million above the White House request. The House plan proposes $635 million for those programs.
A summary of the overall Senate package is here.
https://www.axios.com/newsletters/axios-generate-74631838-e179-4050-ac70-5492756e9a1a.html?chunk=1#story1
So hot right now: 2017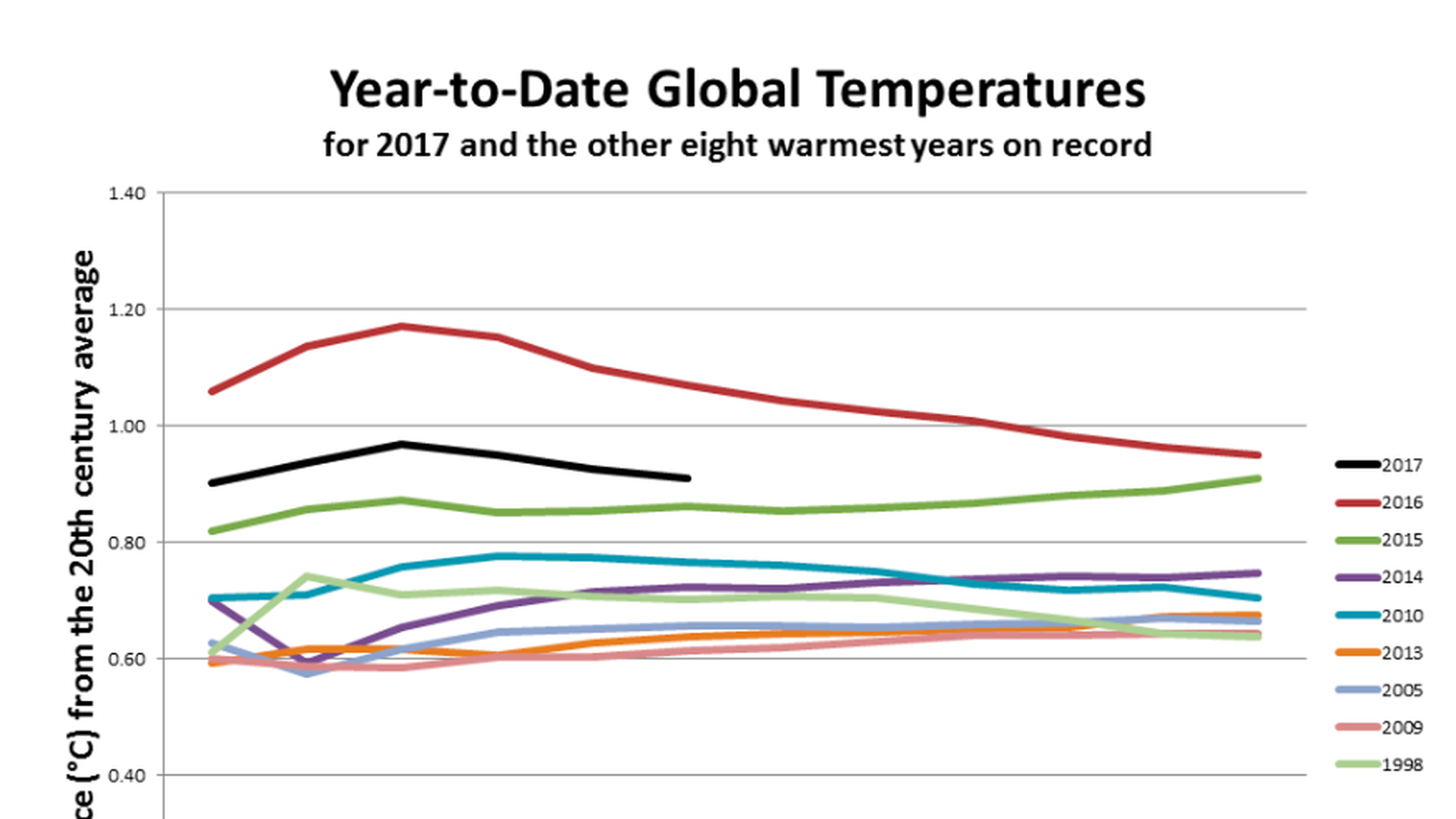 The first half of 2017 is the second warmest in the historical record that dates back to 1880, trailing only last year's high mark, the National Oceanic and Atmospheric Administration said in data released Tuesday. It was the third-warmest June on record.
So far, the average global temperature this year is 1.64°F above the 20th-century average of 56.3°F, according to the federal statistics.
Quite a streak: "June 2017 marks the 41st consecutive June and the 390th consecutive month with temperatures at least nominally above the 20th century average," NOAA said in its latest monthly report.
Go deeper: The agency has more data and graphics.
https://www.axios.com/newsletters/axios-generate-74631838-e179-4050-ac70-5492756e9a1a.html?chunk=2#story2
Oil-and-gas news on my screen
OPEC: The Carnegie Middle East Center has a good interview with oil expert Carole Nakhle on the ascension of Mohammed bin Salman as crown prince of Saudi Arabia and the future of Saudi and OPEC policy.
Sanctions: Bloomberg reports that there are divisions within the Trump administration over whether potential sanctions against Venezuela should include a ban on U.S. imports of Venezuelan crude.
The internal debate "reflects friction over the potential impact on U.S. gasoline prices and concerns about exacerbating the worsening humanitarian situation in Venezuela," they report.
Sanctions, part 2: The Financial Times has an informative look at oil industry pushback against Russia sanctions legislation approved overwhelmingly in the Senate but facing an uncertain future in the House.
"[O]il executives and industry representatives have warned that the proposed rules are so broadly drawn that they could hurt the competitiveness of US companies and potentially hamper oil and gas production in many countries other than Russia," they report.
Projects: Via Reuters, Argentina's state-run oil company is joining with players including BP on a $1.15 billion joint investment to boost shale gas production there.
Finance:
CNBC
looks at BP's plans
to spin-off some of its U.S. pipelines into a new company. The oil giant is weighing an IPO of a master limited partnership that "could include crude oil, natural gas and refined petroleum product pipelines in the Midwest and Gulf Coast."
https://www.axios.com/newsletters/axios-generate-74631838-e179-4050-ac70-5492756e9a1a.html?chunk=3#story3
Amy's notebook: Africa could leapfrog over coal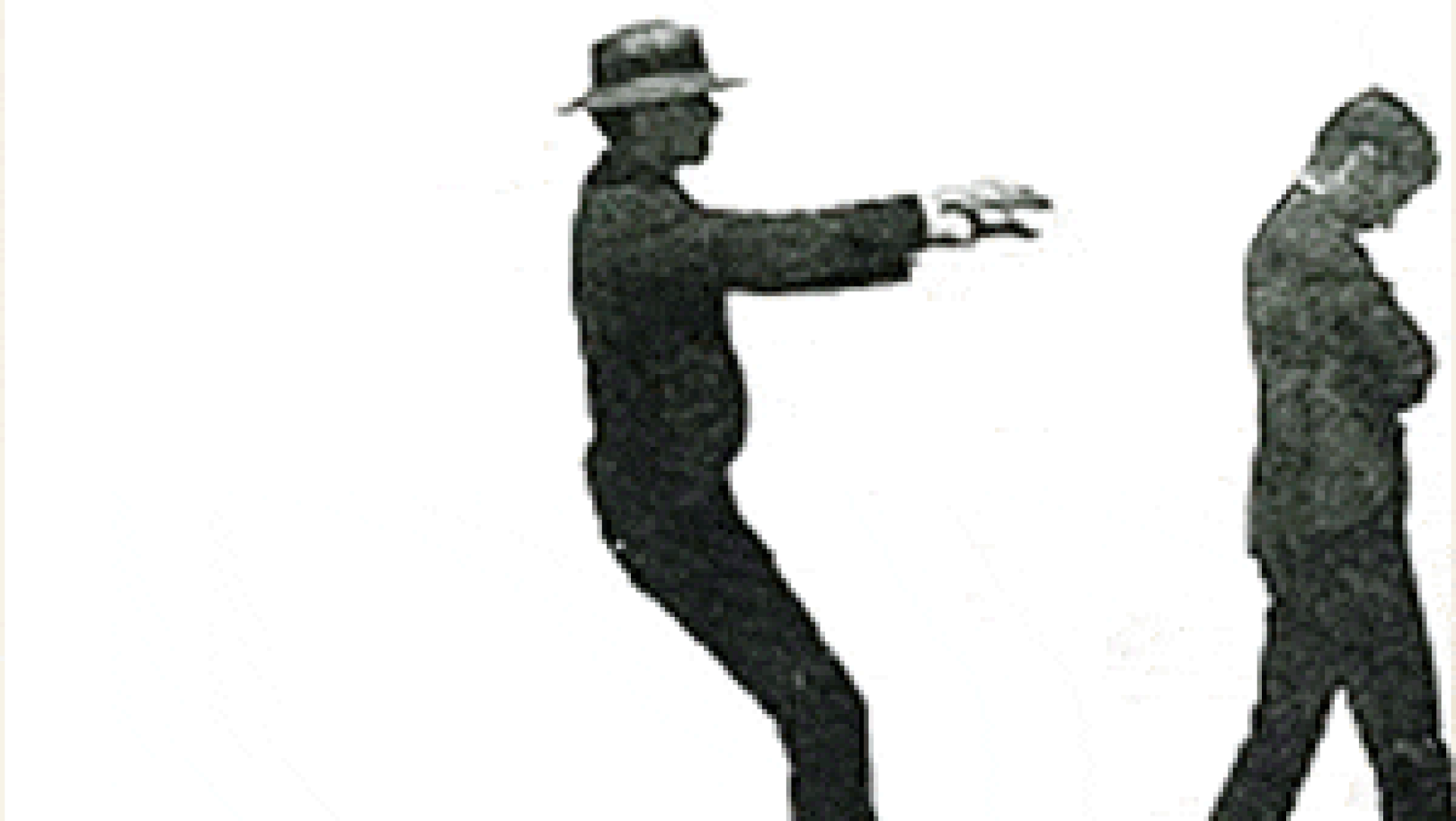 Axios' Amy Harder has this dispatch from an interview she did Tuesday with Fatih Birol, executive director of the International Energy Agency, shortly before his flight out of town. Take it away...
Get smart: A lot of experts in the climate and energy world talk about how other countries could leapfrog — skip over, essentially — being dependent upon coal and go straight to cleaner forms of energy. China and India are already too far along in their dependence on coal to leapfrog it, but Africa is primed for such a jump, Birol says. The continent has nearly 700 million people without access to electricity and lots of good solar potential, according to Birol.
Quoted: "When it comes to Africa, I think we will see something for the first time," Birol said. "Namely, Africa will bring electricity to people by mainly using renewable energy and natural gas. That would be the first time that would happen, and it's extremely important."
Why it matters: Africa's ability to leapfrog to renewable energy and cleaner burning natural gas can help not only with the planet's attempts at curbing carbon emissions but also at cutting down traditional air pollution like sulfur dioxide that's plaguing more coal-dependent nations like China.
The headline was updated to clarify the continent is poised to leapfrog over coal, not coal and natural gas.
https://www.axios.com/newsletters/axios-generate-74631838-e179-4050-ac70-5492756e9a1a.html?chunk=4#story4
California's big move
Let's spend a little more time with something we only grazed in yesterday's edition: California lawmakers' deal this week to extend the state's cap-and-trade program through 2030.
Big deal: "This is undoubtedly the most important climate news since President Trump decided to withdraw from the Paris Agreement, and it is perhaps even more consequential," writes veteran Resources For the Future analyst Dallas Burtraw in a new post that unpacks some specifics of the complex program,.
Why it matters: It provides a key mechanism to help meet the commitment of the country's largest economy to cut its greenhouse gas emissions by 40% by 2030, Burtraw notes.
Brothers in arms: Analysts emphasized that the legislation, which a number of state GOP lawmakers endorsed, provides an opportunity for greater linkage with other carbon pricing markets beyond the existing collaboration with Quebec.
ClearView Energy Partners, in an analysis Tuesday, notes that the legislation "offers lawmakers elsewhere greater certainty when looking to link their cap-and-trade programs with California."
Ontario is already planning to link up with the California-Quebec market in 2018, while ClearView sees possible collaboration with Oregon and Washington State.
What it means for power companies: Fitch Ratings, in an analysis yesterday, said the deal will reduce regulatory risks for the state's public utilities by providing greater legal clarity, which will "allow better resource planning decisions."
https://www.axios.com/newsletters/axios-generate-74631838-e179-4050-ac70-5492756e9a1a.html?chunk=5#story5
One lovely thing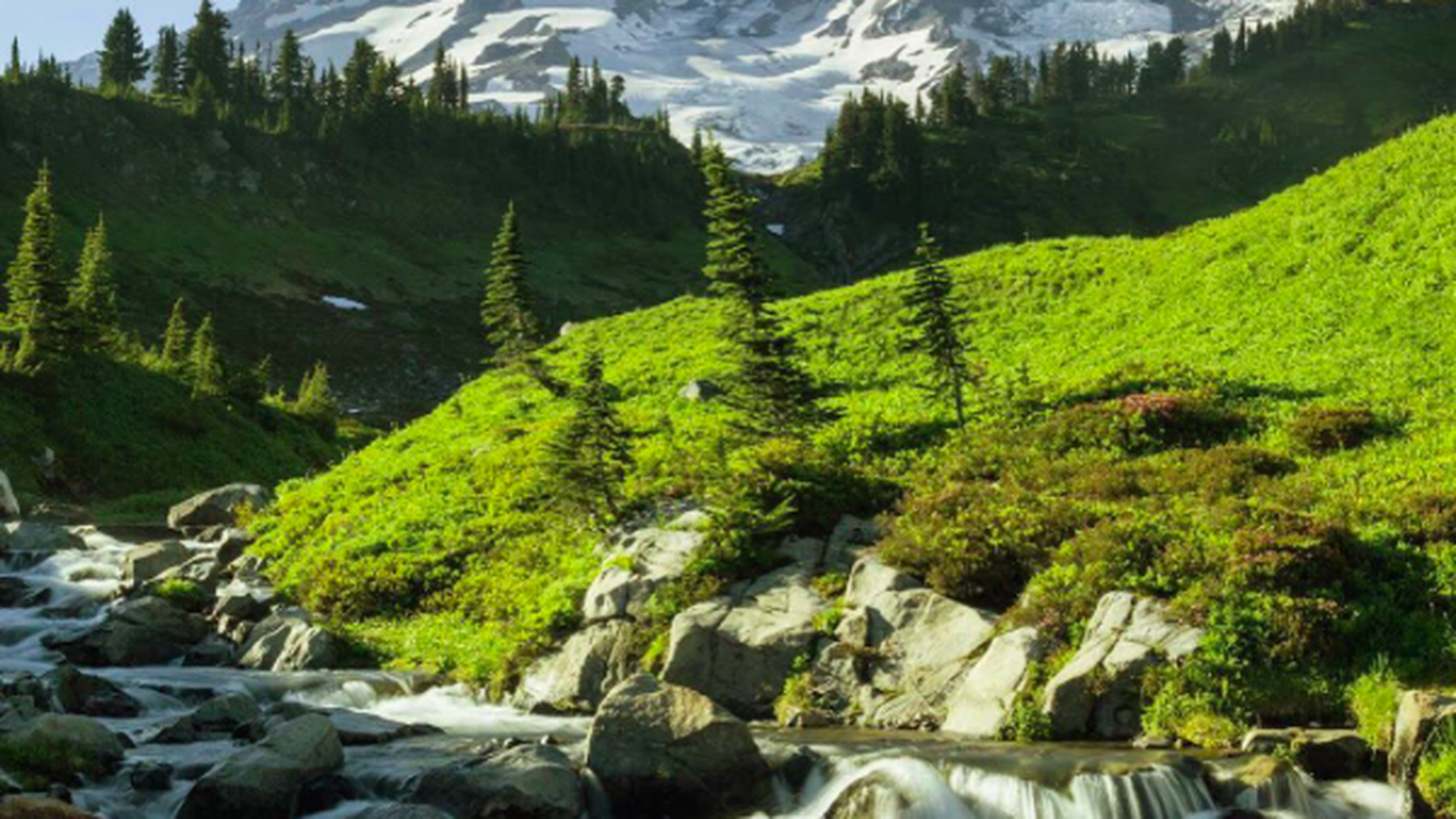 Maybe I'm biased because I worked there almost 25 years ago, but I agree with this new post in the Interior Department's popular Instagram feed: Mount Rainier National Park "will shock you with its natural beauty."