Axios Generate
August 28, 2019
Good morning. Today's Smart Brevity count: 1,052 words, ~ 4 minutes.
And, Elvis Costello celebrated a birthday over the weekend, so his pen and electric typewriter opens today's edition...
1 big thing: Making sense of BP's Alaska exit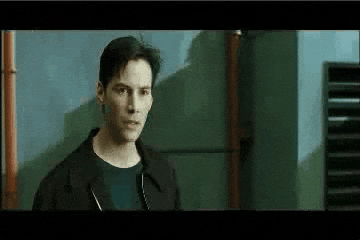 Let's spend a little more time with a huge oil patch deal that says a lot about the state of the industry.
Catch up fast: ICYMI yesterday, BP is selling its oil-and-gas assets in Alaska to privately held Hilcorp Energy in a $5.6 billion deal that ends its half-century run as a huge player in the state.
That includes its operation of the Prudhoe Bay field, the largest oilfield in U.S. history, which has produced over 13 billion barrels since the mid-1970s.
Why it matters: Pulling up stakes in Alaska — where production has been falling for decades — shows how oil majors are positioning themselves by chasing shale plays in the lower-48 and other opportunities.
BP last year bought BHP's U.S. shale assets in Texas and Louisiana in a $10.5 billion deal.
It's also part of BP's plan to divest $10 billion of its holdings in 2019–2020.
A note from Rystad Energy Wednesday morning says they see this "as part of a strategic shift by BP to focus further on US tight oil assets."
What they're saying: The move "reflects just how dramatically the U.S. oil sector has shifted, as the outlook for Alaska, once the largest producing state, has dimmed relative to shale and the Gulf of Mexico," Jason Bordoff, head of Columbia University's energy think tank, tells me.
"Consistent with this trend, BP is increasingly shifting to short-cycle shale and to natural gas and LNG, which are poised to grow globally as energy demand rises and countries address air quality and carbon emissions," he says.
What's next: "This will not be the last deal in the region. ExxonMobil may be next to follow BP, Anadarko, Pioneer and Marathon in the list of companies having sold out of Alaska," Rowena Gunn, an analyst with the consultancy Wood Mackenzie, said in a note.
Meanwhile Hilcorp, the biggest privately held producer in the country, is poised to get even larger.
"Hilcorp is somewhat uniquely following a counter-cyclical strategy, really going after these legacy assets that public companies are selling at pretty attractive price points," Andrew Dittmar, an analyst with Enverus, tells Bloomberg.
Bonus: Alaska's crude decline
The chart above shows how Alaska's share of U.S. production has fallen over the decades.
The big picture: That steep slope stems from 2 forces...
Falling output in Alaska since its peak in the late 1980s.
Plus, more recently, the shale-driven surge that has more than doubled overall U.S. production over the last decade.
By the numbers: Overall, Alaskan production is now under 500,000 barrels per day, while Texas produces roughly 5 million barrels daily. Total U.S. production is over 12 million bpd.
But, but, but: There's still a lot of oil in Alaska. As Wood Mackenzie notes, there's "upside" to the assets — in terms of legacy production and new opportunities — that make Hilcorp the state's second-largest producer behind ConocoPhillips.
"Hilcorp has a proven track record of bringing new life to mature basins," Hilcorp president Jason Rebrook said in a statement.
Go deeper: Texas dominates U.S. oil production
2. VC notes: New cash for African solar deployment
U.K.-based BBOXX, which provides off-grid solar systems in Africa, said this morning that Japanese giant Mitsubishi is the lead investor in a $50 million Series D funding round.
Why it matters: Large number of people still lack power access in developing nations in Africa, as well as Asia, where BBOXX also plans to expand.
The new funding shows how corporate heavyweights are increasingly interested in renewables deployment in these markets.
The French energy giant Engie also took part in the funding round.
What's next: "The investment from Mitsubishi Corporation will help drive BBOXX's growth across Africa, where it currently operates in 12 countries, as well as in Asia," BBOXX said in Wednesday's announcement.
It's already installed 200,000 home solar systems, the company says.
How it works: "BBOXX and its rivals use mobile money to charge customers a monthly fee for the use of mini solar panels and ultra-efficient lighting strips. The fixed-period contracts usually run for about two years, until the equipment is paid off," according to The Guardian.
3. Get ready for lots of words about climate
Not from me! That's not our style.
But CNN released new details Tuesday for what will be a first-of-its-kind 7-hour town hall (!) focused on climate change on Sept. 4, Axios' Ursula Perano reports.
Why it matters: Climate activists were enraged at the Democratic National Committee last week for voting down a proposed presidential debate centered solely on climate change.
While the town hall will not offer the head-to-head format activists have sought, it does offer a platform for a topic that spent much of the 2016 campaign on the back burner.
Where it stands: An April CNN poll showed that 96% of Democrats favor taking "aggressive action" to combat the issue.
Details, per CNN (all times are Eastern Time):
5 pm: Former Housing and Urban Development Secretary Julián Castro
5:40 pm: Businessman Andrew Yang
6:20 pm: California Sen. Kamala Harris
7 pm: Minnesota Sen. Amy Klobuchar
8 pm: Former Vice President Joe Biden
8:40 pm: Vermont Sen. Bernie Sanders
9:20 pm: Massachusetts Sen. Elizabeth Warren
10 pm: South Bend, Indiana, Mayor Pete Buttigieg
10:40 pm: Former Rep. Beto O'Rourke
11:20 pm: New Jersey Sen. Cory Booker
4. Poll: The state of climate politics
Speaking of climate being an election topic, there's new Emerson College polling that offers fresh evidence of its priority for Democrats (not so much for Republicans) in the 2020 cycle.
What they found: 59% of Democratic primary voters said it was "very" important for a White House candidate to prioritize addressing climate change, compared to 18% of Republican voters.
If you combine Democrats who call it "very" and "somewhat" important, it's nearly 9 in 10.
The results for Republicans and Democrats together are in the chart above.
5. Catch up fast: oil, coal, climate
Crude markets: "Oil prices rose on Wednesday after industry data showing a fall in stockpiles of U.S. crude somewhat eased worries about subdued demand due to the China-U.S. trade war," Reuters reports.
Coal: "While some prominent insurance companies are disassociating from coal, an S&P Global Market Intelligence analysis of U.S. regulatory data found that many insurers hold significant investments in companies that depend on coal as a source of revenue," S&P Global Market Intelligence writes.
Climate: Via the Houston Chronicle, "Exxon Mobil is boosting its research in carbon capture technology in a new agreement with a Berkeley, California startup to explore how to bring its specialty carbon dioxide removal technology to a commercial scale."
Exxon is working with Mosaic Materials, which has "developed a process to separate carbon dioxide from air or flue gas using porous solids," per the Chronicle.