Axios Generate
December 13, 2022
🚀 Off we go! Today's newsletter has a Smart Brevity count of 1,224 words, 5 minutes. 
👀 Stay tuned for the Energy Department's fusion energy breakthrough reveal this morning, which we'll cover on the Axios website.
🎸 Happy birthday to guitar genius Jeff "Skunk" Baxter, whose work with Steely Dan* animates today's intro tune...
1 big thing: Drilling threatens tropical forests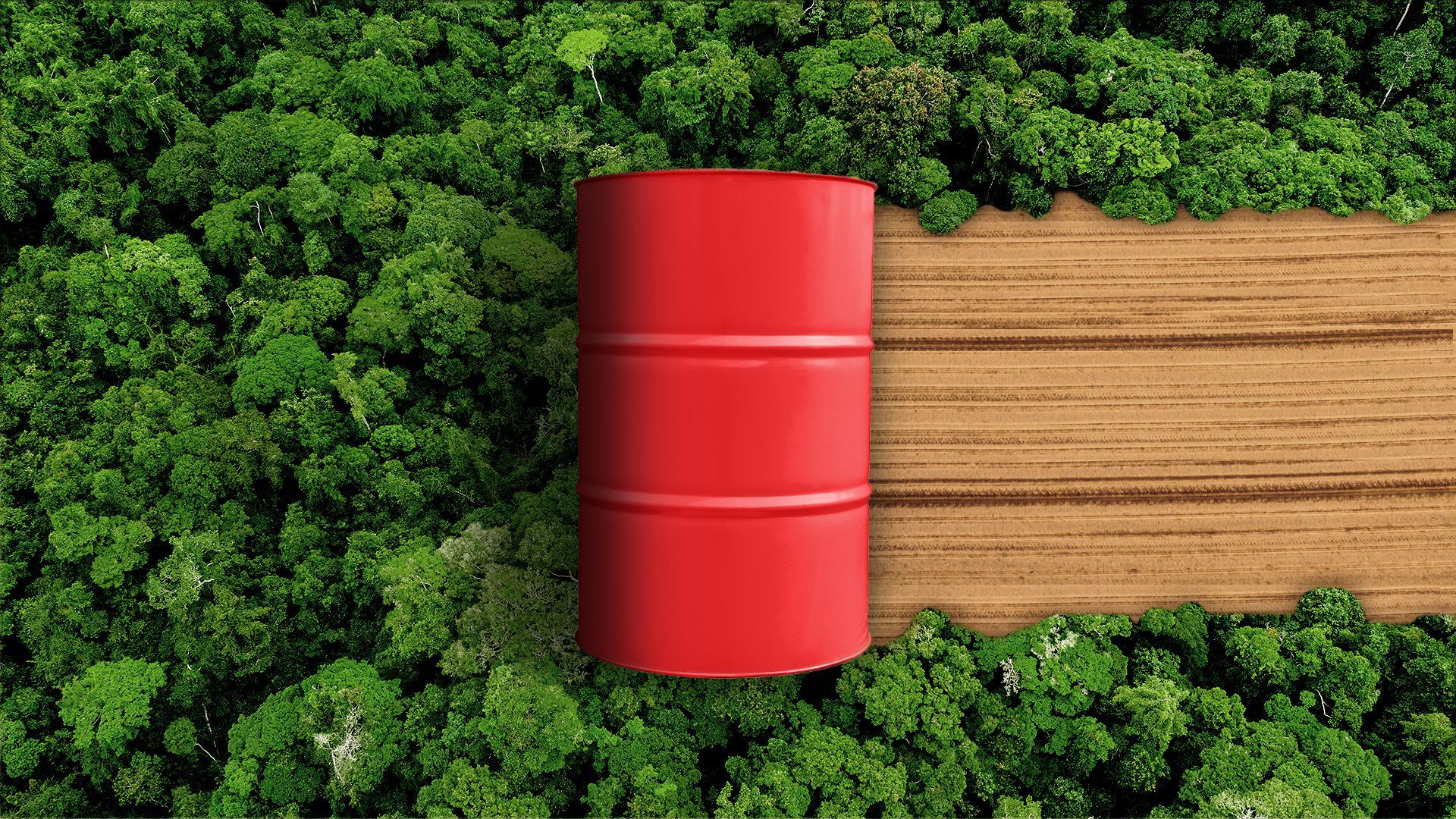 Comprehensive mapping from a new environmental group pinpoints the growing threats to undisturbed tropical forests and their inhabitants from oil and gas development, Andrew writes.
Why it matters: Absorbing huge quantities of atmospheric carbon dioxide each year, the planet's untouched tropical forests serve a crucial planetary function.
The big picture: The new report from Earth InSight, released at the UN biodiversity summit in Montreal yesterday, finds that planned expansions of oil and gas drilling in the Amazon and Congo Basins pose "existential" threats to the planet's climate stability and biodiversity.
In addition, industrial expansion could harm the lives of tens of millions of Indigenous people and other communities, the analysis states.
The new report includes up-to-date land designations from government ministries and other public data sets.
The result is a vivid and alarming portrayal of the precariousness of some of the planet's biodiversity hot spots and natural carbon savings banks.
By the numbers: Over 521,000 square miles of undisturbed tropical forest, which is an area nearly six times the size of the U.K., has been designated as oil and gas blocks in the Amazon and Congo Basins, the report finds.
These include lands that have already gone into production, some that have been auctioned off, and others designated for development that have not yet gone into the bidding process.
More than 20% of the total population in these regions currently live within the areas designated for potential development.
In the Congo Basin, which includes parts of six central African countries, more than 270,200 square miles of undisturbed tropical forest now overlaps with oil and gas blocks.
Between the lines: A question facing delegates in Montreal is how to make it more financially attractive for countries like the Democratic Republic of the Congo to preserve their tropical forests, rather than seek to develop them.
The intrigue: Earth InSight is a small group that focuses on using spatial intelligence to protect critical places around the world.
It is one of many organizations supported by the Resources Legacy Fund in California, which also spun out the Fund for a Better Future, a 501(c)4 group.
Miller said EarthInSight is data-driven, and may at some point conduct more traditional advocacy activities, though not formal lobbying.
2. 1 in 100 heart disease deaths tied to extreme temps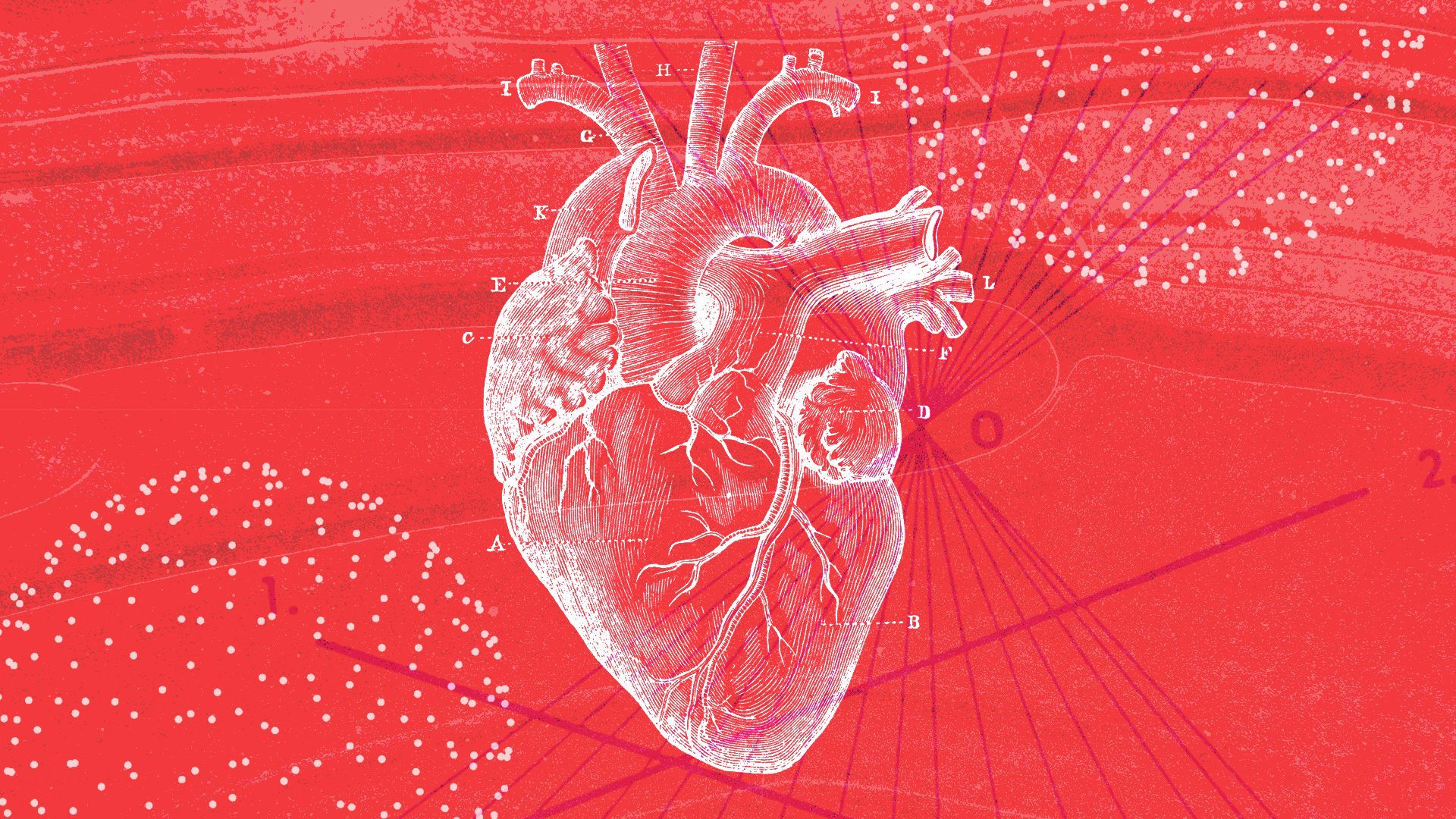 One in 100 heart disease deaths is tied to days with extremely hot or cold temperatures, according to a new study, Axios' Ayurella Horn-Muller reports.
The big picture: The research demonstrates the deadly intersection between weather extremes and cardiovascular disease on a multinational scale.
Details: Researchers looked at extreme temperature associations of more than 32 million cardiovascular deaths that occurred over 40 years for the study published yesterday in the American Heart Association's journal Circulation.
They built a database of daily counts of specific cardiovascular causes of death in 567 cities, 27 countries, and across five continents between 1979 and 2019.
By the numbers: Roughly 11.3 additional deaths out of every 1,000 cardiovascular deaths analyzed were attributed to extreme temperature days, the study found.
The intrigue: Although study authors link the effects of climate change to the extreme temperatures influencing increased mortality rates, winters have warmed in 97% of 238 U.S. locations since 1970, shrinking cold snaps and increasing annual minimal temperatures, according to data by Climate Central.
Of note: "Our study underscores the urgent need to develop measures that will help our society mitigate the impact of climate change on cardiovascular disease," said study co-author Haitham Khraishah.
3. United's huge airplane order is about efficiency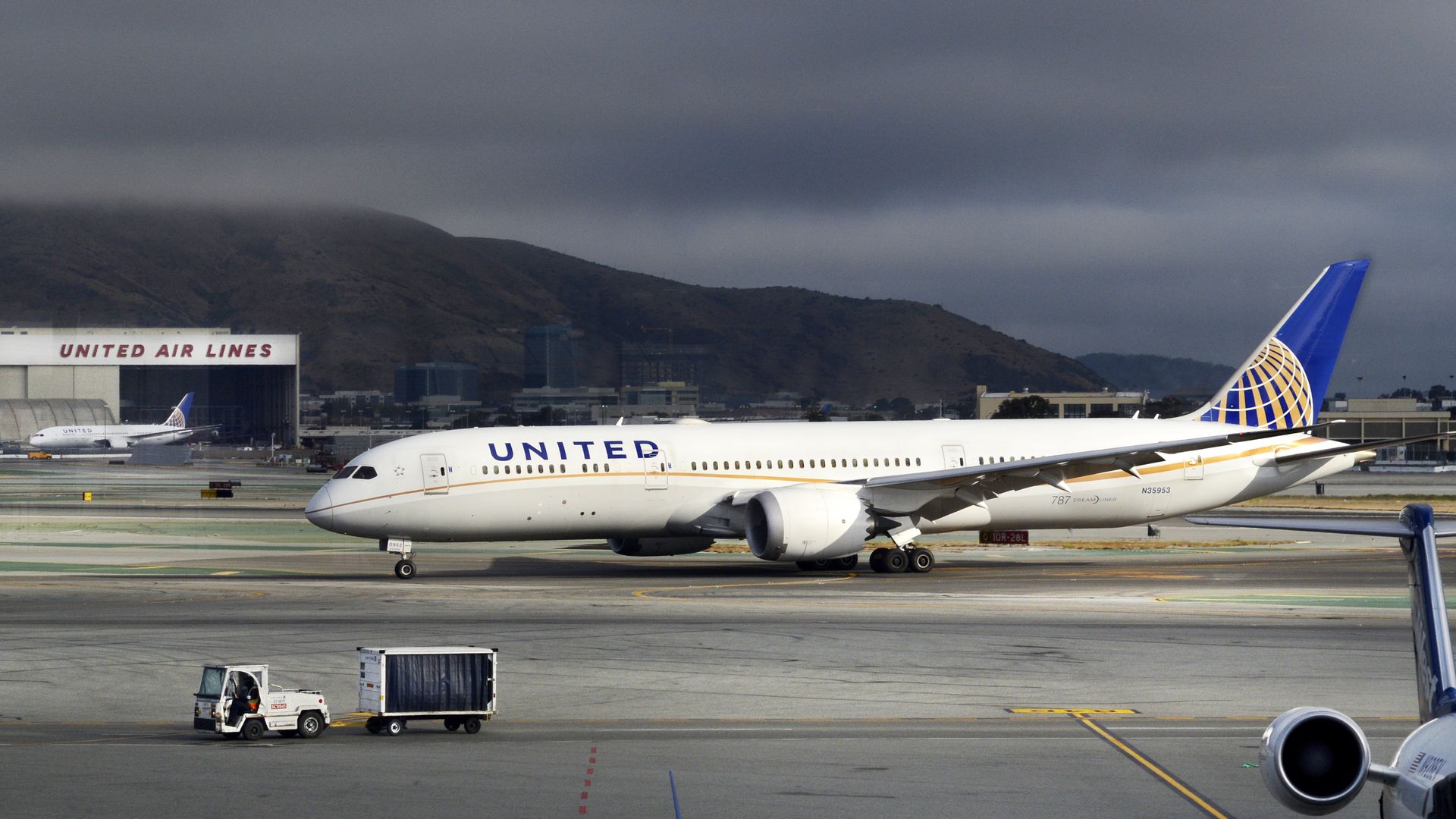 United Airlines today announced what it calls the largest-ever order for wide-body (twin-aisle) aircraft from a U.S. commercial carrier, committing to 100 new Boeing 787 Dreamliners, with options to buy 100 more, Andrew writes.
Why it matters: The order would help United make significant fuel efficiency gains compared to its current fleet.
The big picture: United said it expects to take delivery of the new planes between 2024 and 2032.
The 787 will replace the venerable 767 as well as some 777s from its fleet, which the airline said will yield a 25% decrease in CO2 emissions per seat.
United's long-term goal is to cut its greenhouse gas emissions by 100% by 2050 without relying on offsets, which will require much more than improving efficiency, including huge increases in the use of sustainable aviation fuels.
4. 🧮 Need-to-know numbers: solar, cars, oil
📉 23%, the projected decline in U.S. solar capacity additions this year compared to 2021, per the industry's main trade group and the research firm Wood Mackenzie, Ben writes.
Driving the news: The report, which finds a 17% Q3 decline compared to last year, cites equipment imports detained under the Uyghur Forced Labor Prevention Act and other supply chain woes.
🚗 25.4 miles per gallon, the average real-world efficiency of model year 2021 light-duty vehicles (cars, SUVs, pickups, and so forth) sold in the U.S., per new EPA data.
Why it matters: The 2021 data shows no improvement from the prior year. Axios' Ivana Saric has more.
📈 9.32 million barrels per day, the record level of U.S. shale output projected next month as Permian Basin output hits fresh highs, per EIA data.
Yes, but: Reuters notes that production growth is slowing "as some of the largest firms are warning of overworked oilfields and less productive new wells."
🛢️14,000 barrels, the amount TC Energy's Keystone Pipeline leaked in Kansas last week, per ABC News.
5. What the climate law won't achieve
Hitting the U.S. target under the Paris Agreement will require fresh executive regulations even as the new climate law drives down emissions, a new analysis finds, Ben writes.
Driving the news: Energy Innovation, a progressive research firm, published a roadmap for closing the gap to meet the U.S. pledge to halve emissions by 2030 compared to 2005 levels.
It calls for new or stronger federal standards in areas like coal-fired power plant emissions, vehicle tailpipes, building and appliance efficiency and more.
The study argues that layering these rules on top of incentives in the climate law will boost consumer savings and health.
Zoom in: Combined with the climate law, the policies will create 2.7 million jobs and avoid 3,900 premature deaths in 2030, the report finds.
6. Cold grips U.S., Europe amid Greenland Block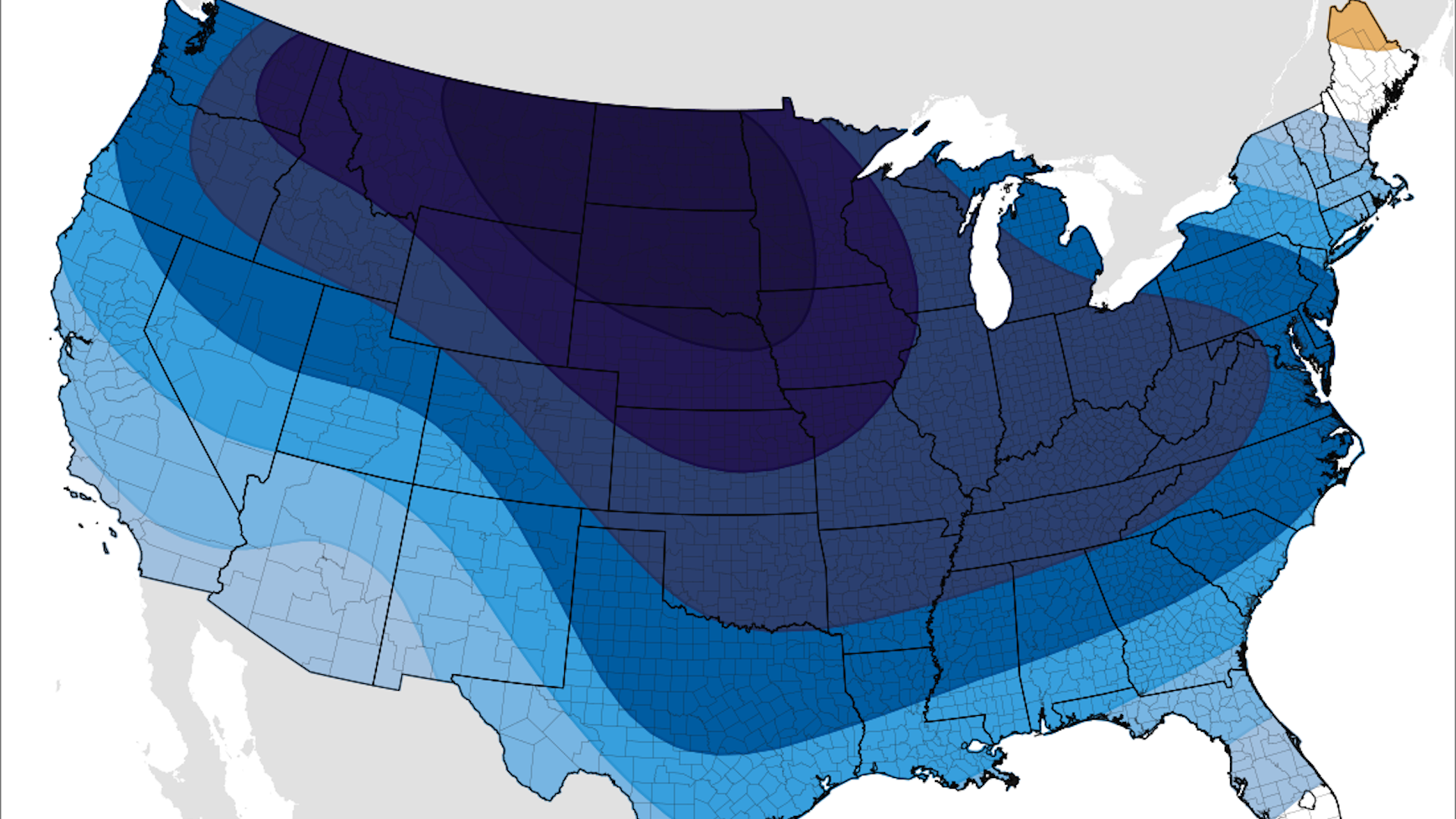 Thanks to the anomalously strong Greenland Block and a related weather pattern over the North Atlantic, both the continental U.S. and parts of Europe are turning sharply colder than average, Andrew writes.
Why it matters: Due to the war in Ukraine, energy supplies in Europe are especially tight, and this cold snap could drive prices up further.
The big picture: In the U.S. a coast-to-coast, intense storm will bring blizzard conditions to the Plains states today, while also threatening to spawn tornadoes in the South.
Once the storm passes, the rest of the month looks significantly colder than usual across the Lower 48, per NOAA.
At the same time, the Far North is likely to warm significantly, in a warm Arctic, cold continents pattern.
This is consistent with a sharply negative phase of the North Atlantic Oscillation, which is a cycle of air pressure variability over the central North Atlantic.
Meanwhile, in Europe, it has already snowed in London, and extreme cold, with temperature departures as much as 15°C to 20°C below average, is likely by midweek in Scandinavia.
📬 Did a friend send you this newsletter? Welcome, please sign up.
🙏Thanks to Mickey Meece and David Nather for edits to today's newsletter. We'll see you back here tomorrow!
* There's something about December birthdays and Steely Dan guitarists. Denny Dias celebrated his yesterday, as we noted.