Good morning! And welcome back to Generate, after a brief break. I went trail running in Iceland, and it was incredible! On the energy and climate front, I got a bird's eye view of glaciers and saw some geothermal power stations. I hope you have some fun travel plans this summer!
OK, now to the news, of which there's a lot. I'll preview my latest Harder Line column and then hand things back to Ben.
https://www.axios.com/newsletters/axios-generate-1cd7fa08-d12e-4093-ba52-73f4945ad6bb.html?chunk=0#story0
What Republicans are getting wrong about climate change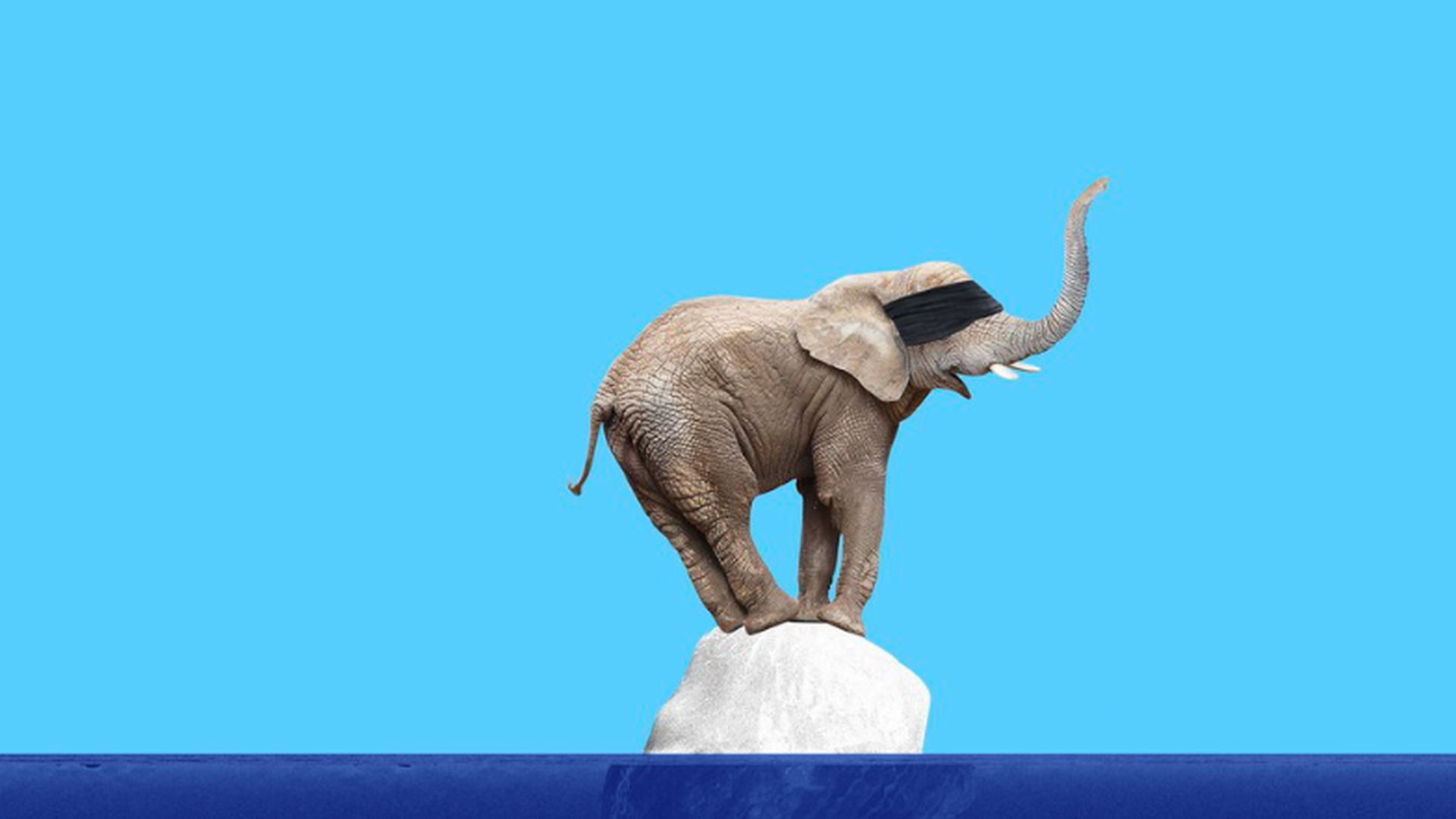 Most Republicans in Washington refuse to publicly acknowledge a problem nearly all other political leaders on this planet realize is real: climate change caused by human activity.
Why it matters: Unlike other policy areas, like health care and tax reform, where politicians from both parties agree the government needs to do something, there is not even that basic agreement when it comes to climate change. Washington's top GOP leaders refuse to address it at all, while some Democratic leaders say it's the greatest threat to humanity. So it's worth a look at what is driving each side into the positions they hold.
Next week I'll tackle this same question about Democrats.
Read the rest of my Harder Line column in the Axios stream.
https://www.axios.com/newsletters/axios-generate-1cd7fa08-d12e-4093-ba52-73f4945ad6bb.html?chunk=1#story1
Big in business: Aramco IPO, solar trade case
ICYMI: Some important news on Friday about the mother of all initial public offerings...
Saudi Arabia is leaning towards New York as the principal venue for the IPO of state-owned oil giant Saudi Aramco, according to a detailed account in Reuters and a person familiar with talks in Riyadh.
Why it matters: The IPO of roughly 5% of Aramco is likely to be the largest offering ever. The final decision, which rests with Crown Prince Mohammad bin Salman, will have multiple consequences:
Geopolitical: It has ramification as the first attempt of one of the large Persian Gulf petro-states to right their fiscal ships by shifting their economies into technology and other sectors.
Financial: Kingdom officials say the company is worth $2 trillion, and while it will probably be worth less — perhaps substantially less — the IPO will generate huge fees for the principal listing exchange.
Political: Having the IPO in New York may be seen as a win for the Trump administration.
Read more here.
Speaking of Aramco: The Financial Times looks at an environmental group's argument that climate change policies could lower the company's valuation.
***
Solar trade showdown: The U.S. International Trade Commission will have a public hearing tomorrow as it considers a bid by two companies for steep import penalties on solar panel equipment. The petition has roiled the solar industry.
Why it matters: The two struggling panel manufacturers behind the petition say it's needed to preserve domestic jobs, but the wider solar industry and its allies are battling the proposal, arguing it will wreak havoc on solar energy project economics and badly harm employment in the sector.
CleanTechnica breaks it down here.
Looking ahead: The ITC will determine by Sept. 22 whether the imports are causing "serious injury." If it makes that finding, the body will later recommend remedies to President Trump.
https://www.axios.com/newsletters/axios-generate-1cd7fa08-d12e-4093-ba52-73f4945ad6bb.html?chunk=2#story2
Trump (probably) can't bail out coal without Congress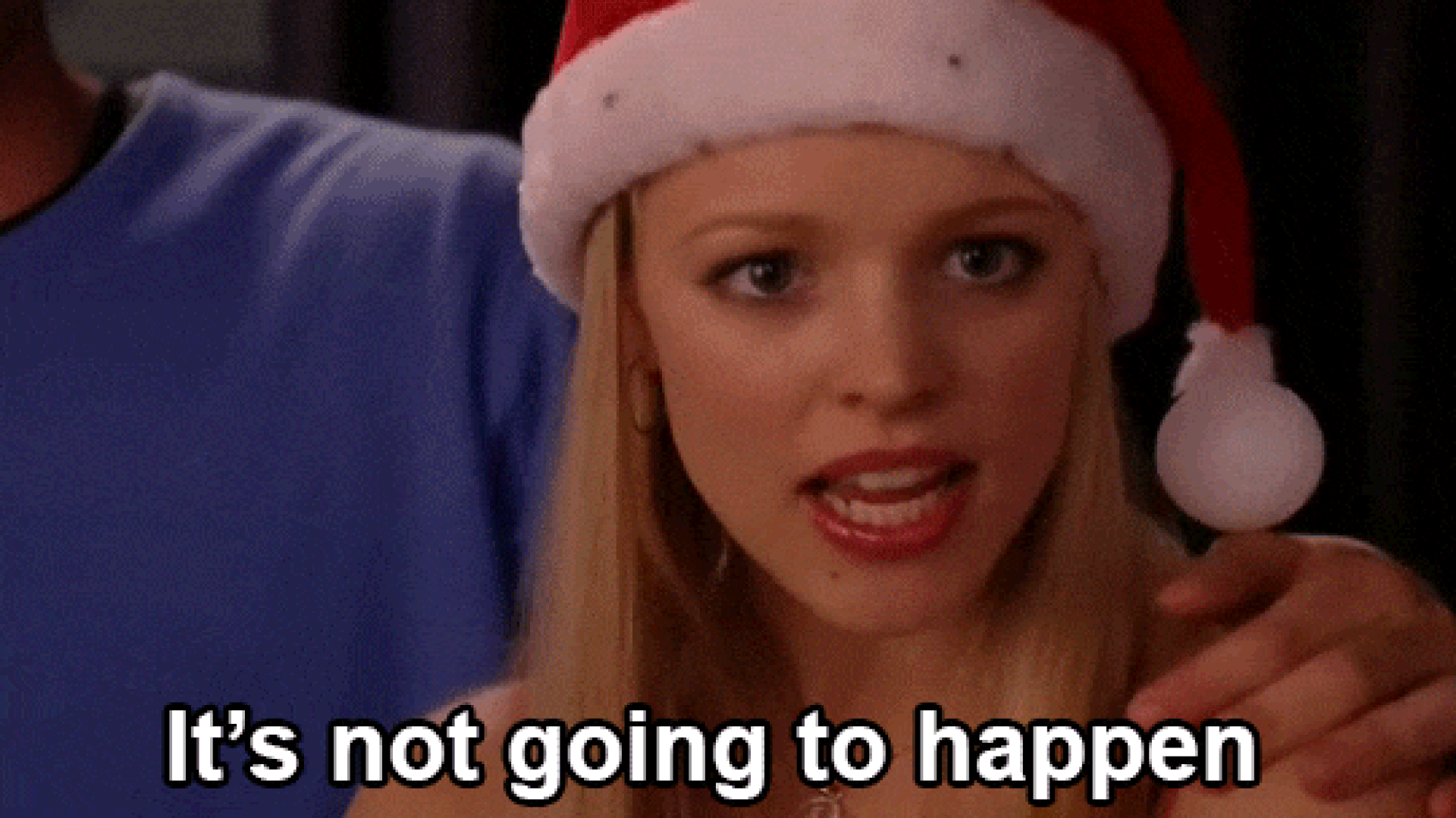 Let's spend a little time with an interesting story that broke during Generate's hiatus last week: West Virginia Gov. Jim Justice said the Trump administration is "very interested" in his push for $15-per-ton federal payments to power plants that burn Appalachian coal.
Justice frames it as a security issue, arguing the grid is vulnerable to terrorist attacks causing massive disruption of gas pipelines or of shipments of coal from western states, according to pieces in the Wall Street Journal and Bloomberg.
Butch Antolini, a spokesman for Justice, tells Axios: "Governor Justice believes it can be done by executive order."
Reality check: Axios touched base with multiple sources who said that Justice's idea would require congressional approval.
While federal agencies have various emergency powers when it comes to power production, energy law expert Emily Hammond says these are probably not applicable to the notion of ongoing payments like Justice envisions.
"My sense is that it would indeed require express action from Congress to subsidize not just a particular industry, but a particular subset of an industry," Hammond, a professor at George Washington University's law school, tells Axios.
Quick take: It's very difficult to envision Congress signing off on this idea. For one thing, energy policy battles are often regional. So the proposal to help prop up Appalachian coal production, which has fallen sharply in recent decades, would probably not sit well with GOP lawmakers from Wyoming (the largest coal-producing state) and other western coal states.
https://www.axios.com/newsletters/axios-generate-1cd7fa08-d12e-4093-ba52-73f4945ad6bb.html?chunk=3#story3
Earbuds in...
Two good things I've listened to in recent days...
FERC's table is set: The new edition of Grid Geeks (a podcast I'm just discovering) explores what awaits the Federal Energy Regulatory Commission now that the Senate's recent confirmation of two Trump nominees means there's a quorum again.
Big picture: Former FERC commissioner Suedeen Kelly and host Allison Clements walk through major issues that will confront regulators, including whether FERC will adjust market rules in response to moves by states like Illinois to keep nuclear plants open with new financial subsidies; and how FERC will oversee the proliferation of distributed energy.
Gas vs storage: The battle is about to begin. The latest episode of Greentech Media's Interchange podcast analyzes when (a few years) and under what types of conditions energy storage will begin to compete with natural gas. The first battles will be over generation to meet peak demand.
https://www.axios.com/newsletters/axios-generate-1cd7fa08-d12e-4093-ba52-73f4945ad6bb.html?chunk=4#story4
The Manchin Hail Mary
Over the Axios stream, Jonathan Swan takes stock of Bloomberg's report that the White House could seek to tap West Virginia Democratic Sen. Joe Manchin, who is facing a tough 2018 reelection battle in his deep-red state, to be secretary of Energy.
Swan looked at how seriously to take the possibility, and came away with this...
I asked a senior White House official about the Bloomberg report. The reply: "Speculation. Not helpful to get out." (We shouldn't be surprised the White House didn't want this reported. Deals like this only tend to work when they're kept away from the media.)
I also phoned Jonathan Kott, a spokesman for Sen. Manchin. Kott told me Manchin hadn't talked to anyone in the administration about the Energy secretary job since December or January, when he was briefly in contention until Trump passed Manchin over for Rick Perry.
Kott wouldn't say whether Manchin remains — or has ever been — especially interested in the job. He said Manchin took the Trump Tower meeting in December because we wanted to "start building a relationship" with then-president elect Trump, "to discuss energy policy and out of respect for the office."
https://www.axios.com/newsletters/axios-generate-1cd7fa08-d12e-4093-ba52-73f4945ad6bb.html?chunk=5#story5
ICYMI: Oil, cars, climate
Oil: Vice President Mike Pence on Sunday kept the option of oil-related sanctions against Venezuela on the table, via the Miami Herald.
The dynamic: While Trump's made huge waves Friday by suggesting a potential "military option" in Venezuela, it did not cause a major jump in oil prices.
Why not? "The market believes there is a much greater chance of sanctions than military action," one veteran market analyst tells Axios when asked about the impact of Trump's comment.
Climate: Last week, while Generate was taking a break, we covered two major reports on climate change in the Axios stream. Click here and here for more.
Science! Another one for you — my Axios colleague Erin Ross digs into a new paper about how climate change is affecting the flooding cycle in Europe.
Cars: Over the weekend, Mike Allen looked at some of the big takeaways from the Economist cover piece on electric cars. And check out Steve LeVine's interesting piece on the new consortium on self-driving cars formed by corporate heavyweights including Toyota, Intel, and Ericsson.
https://www.axios.com/newsletters/axios-generate-1cd7fa08-d12e-4093-ba52-73f4945ad6bb.html?chunk=6#story6
One cool (actually cold) thing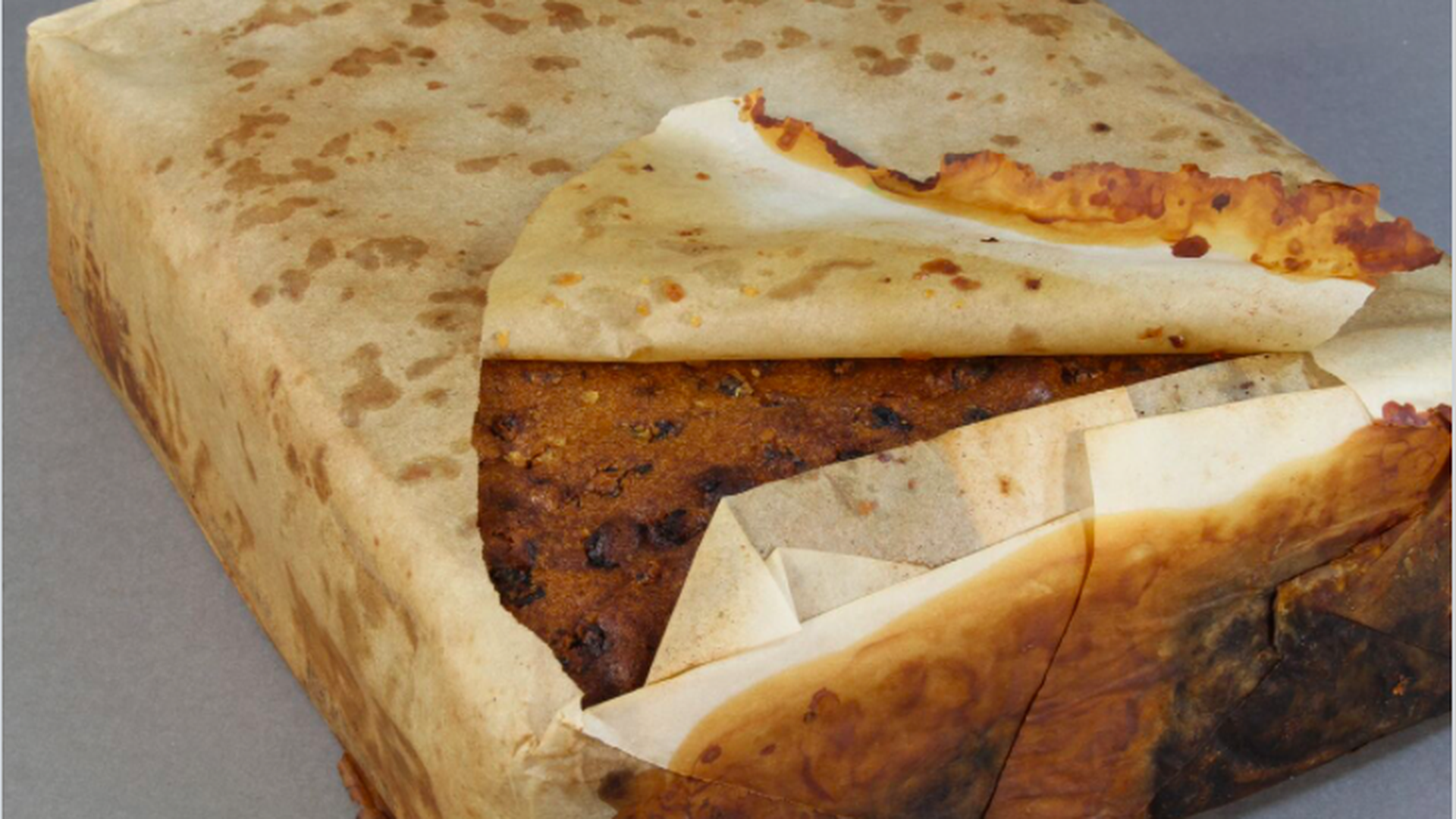 Hands down the best and most unexpected description ever of a century-old fruit cake:
"There was a very, very slight rancid butter smell to it, but other than that, the cake looked and smelled edible! There is no doubt the extreme cold in Antarctica has assisted its preservation."
That's Lizzie Meek, who manages artifacts for the Antarctic Heritage Trust, according to a press release. She's describing the 106-year-old, tin-encased cake discovered at the continent's first building at Cape Adare, which dates back to 1899.
The hearty cake is believed to have been brought there as part of explorer Robert Scott Falcon's 1910-1913 Terra Nova expedition, according to the New Zealand-based Trust. National Geographic has an informative piece here.