Axios Generate
July 21, 2017
Good morning and happy Friday! Let's head for the weekend . . .
Fred Upton's wide lens
Your Generate host chatted yesterday with Rep. Fred Upton, the former Energy and Commerce Committee chairman who now leads the energy subcommittee. A few notes from our conversation in the Michigan Republican's office...
Big picture: These days Upton is jazzed about a wide-ranging subcommittee exploration of U.S. power markets and systems.
The second hearing of what Upton says will be many is July 26, when the panel will hear from the heads of the nation's regional power system operators.
Upton stressed that he's in listening mode, and legislation that could flow from the hearing series is a long-term project. "We will see where it takes us," he said.
Upton is interested in a range of topics including: the rise of natural gas, the fall of renewables costs, the need for backup generation, the future of nuclear power, and infrastructure modernization.
"Right now natural gas is the cheapest way to go, but as one that supports all of the above...how much is too much in terms of a percentage?" he mused at one point.
Nearer term: Upton expects a bill on the House floor in coming weeks that revives the stalled Yucca Mountain nuclear waste repository in Nevada and authorizes the creation of "interim" storage facilities.
It sailed through the full Energy and Commerce Committee on a 49-4 vote, and Upton is hopeful that political space has opened up in the Senate. "We may get some supporters that we didn't have before," he said.
DOE structure: Another former committee chairman, Rep. Joe Barton, is taking the lead on plans for Energy Department reauthorization legislation. Upton said there have been "early discussions" and expects the effort to take further shape as Energy secretary Rick Perry gets more of his team in place.
"I think you will see us start that in earnest after the August break," Upton said.
Upton also signaled that he's eyeing another run at crafting companion legislation to the wide-ranging bipartisan energy bill that Sens. Lisa Murkowski and Maria Cantwell are seeking to advance in the Senate, but did not offer specifics. A bicameral compromise came close to final passage through Congress last year.
Upton weighs joining climate caucus
During my interview with Upton, he also revealed he may join the bipartisan Climate Solutions Caucus, which currently has 48 members split evenly between the parties.
Why it matters: Membership from Upton would add stature to the group, given his longtime prominence on energy policy and seniority in GOP circles.
Upton said Democrat Jan Schakowsky approached him this week about joining, and that he's "running the traps" on the idea. (Note: It's a "Noah's Ark" caucus with equal party representation, so members join in bipartisan pairs.)
Paris: Upton is "disappointed" that President Trump is abandoning the Paris climate accord. He noted that the agreement does not impose emissions mandates or penalties, and noted the provisions that improve monitoring of China's and India's emissions.
"I didn't think it was worth joining Syria and Nicaragua as being the only two other countries that were not signatories to it," he said.
Go deeper: Upton was among the 46 Republicans who broke with most of their colleagues by voting last week to support new Defense Department's work to assess the national security threat of climate change.
On my screen: Exxon's $2 million fine, Tesla, Facebook
Sanctions: Reuters looks in depth at the $2 million fine that the Treasury Department slapped on Exxon for "reckless disregard" of sanctions against Russia, and the oil giant's responding lawsuit.
Oil: MarketWatch sizes up the stakes of the Monday's meeting of oil ministers from OPEC and non-OPEC producers about the production cutting pact, noting the session in Russia "could make or break oil prices which have already tumbled more than 12% year to date."
Tesla: My Axios colleague Steve LeVine unpacks Tesla CEO Elon Musk's claim that he secured a "verbal" government approval to build a super-fast, 29-minute "hyper loop" taking passengers from New York to D.C.
Climate change: The Washington Post reports that shortly before Facebook CEO Mark Zuckerberg's tour of Glacier National Park last weekend, "the Trump administration abruptly removed two of the park's top climate experts from a delegation scheduled to show him around."
Notes on Trump's regs agenda
Yesterday the White House published a detailed, agency-by-agency look at planned regulatory actions and rollbacks of Obama-era energy and environmental initiatives.
Recommended: E&E News has a pretty comprehensive rundown of the environmental and energy items here, and The Hill has a good big-picture look here.
Catching my eye: The documents reveal that the Energy Department is planning to propose a rule late this year aimed at providing quick approval of "small scale" natural gas exports.
"The intent of the rule is to improve DOE's application procedures related to natural gas exports, reduce the administrative burdens associated with the small-scale natural gas export market, and result in more efficient processing of applications for small-scale natural gas exports," it states.
SEC limbo: The documents don't offer much on next steps in the long and winding road for a mandate in the 2010 Dodd-Frank law that requires oil, gas, and mining companies to disclose payments to foreign governments in filings with the Securities and Exchange Commission.
The rule, opposed for years by some powerful oil companies including Exxon, occupies an unusual place in the regulatory universe. Congressional Republicans and Trump nullified the SEC's 2016 final rule under the Congressional Review Act early this year, but the Dodd-Frank provision requiring some kind of regulation still stands.
In the agenda released Thursday, it's listed in the SEC's "long-term" actions, but no target date is given for issuing a proposed regulation.
From Amy's notebook: beating the carbon tax drum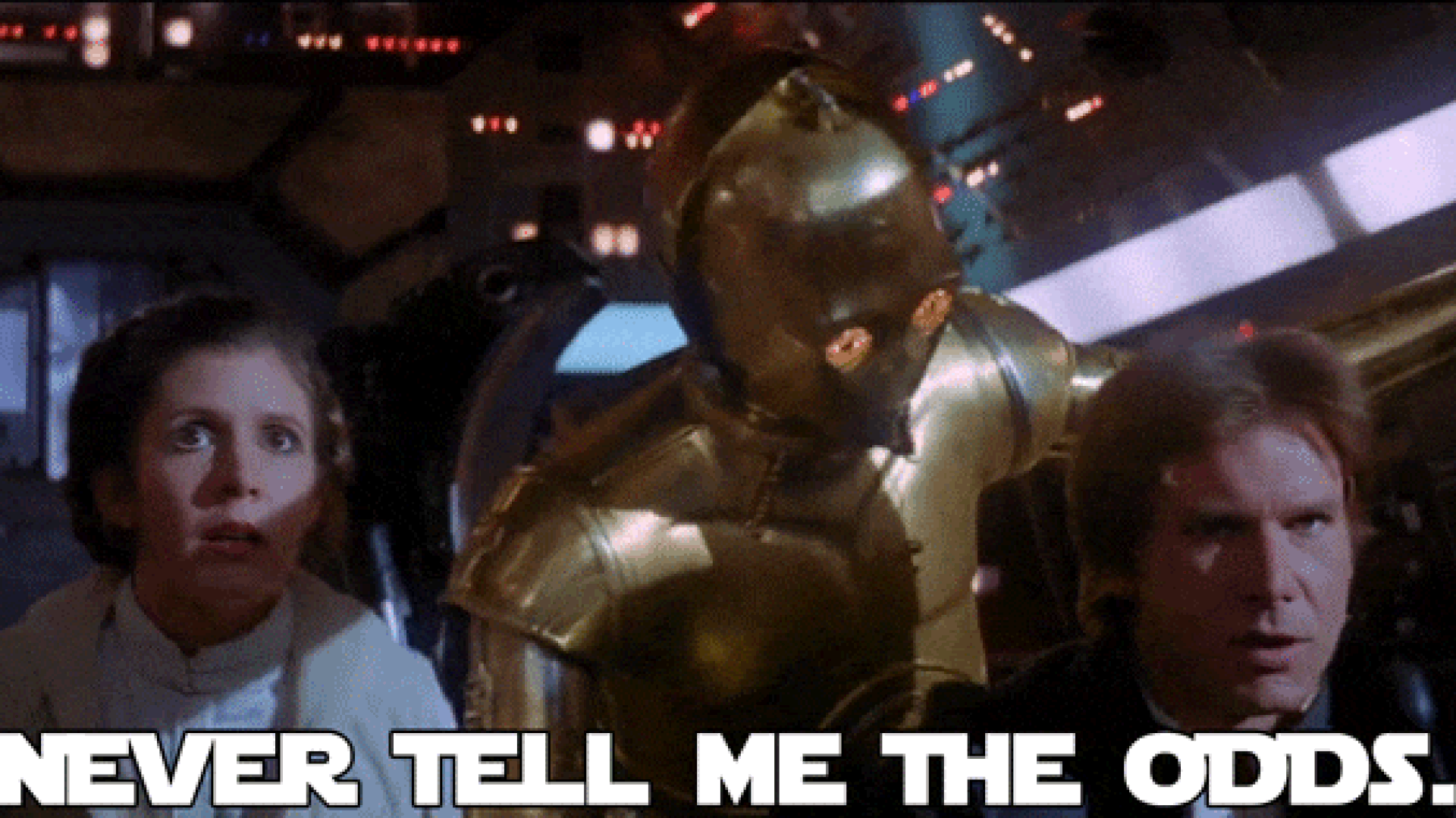 Axios' Amy Harder has the latest on uphill efforts to enact a U.S. carbon tax. Here's her take:
Driving the news: Democratic Sens. Sheldon Whitehouse of Rhode Island and Brian Schatz of Hawaii are introducing a carbon tax bill next Wednesday at the American Enterprise Institute. If that sounds familiar, that's because they did the same thing two years ago with another carbon tax bill. Meanwhile, former Treasury secretary Hank Paulson urged lawmakers to back a carbon tax in private meetings last week, E&E News reported yesterday.
Then and now: A lot has changed since 2015, to be sure (ahem, enter Trump, stage right). Despite the lack of public interest or support from the White House, Whitehouse's carbon tax push could receive more support from new pro-carbon tax coalitions, like the Climate Leadership Council, than it did two years ago.
Our thought bubble: Washington often has do something over and over again before it finally moves the needle (or, gives up). If a carbon tax ever happens (a big if), it'll be thanks in part to the regular efforts by Whitehouse, Paulson, and others to push the issue over the past few years when most people thought it would never happen.
Solar trade battles escalate with new coalition's arrival
Launching today: The Energy Trade Action Coalition is a broad industry group that says it will fight against the petition from two solar panel manufacturers for steep duties on imported solar components and solar "protectionism" more broadly.
The group encompasses trade associations, individual companies, and groups that span "utilities, co-ops, manufacturers, supply chain suppliers, solar companies/developers, retailers, local union workers, small businesses, venture capital groups and conservative free-trade advocates," an announcement states.
Why it matters: It's an escalation of the fight over whether the Trump administration should impose new solar trade restrictions.
In April the bankrupt manufacturer Suniva, later joined by SolarWorld, petitioned the U.S. International Trade Commission for new tariffs on cells and for a price floor on modules, arguing cheap foreign imports are throttling the domestic panel industry.
But the wider solar industry, via the Solar Energy Industries Association, and other critics say granting that petition would wreak havoc on the economics of U.S. solar projects by basically doubling the cost of key components, greatly slowing the addition of new installations.
ETAC details: The member list isn't public, but some known names include the National Tooling and Machining Association, the International Council of Shopping Centers, SEIA, and the Precision Metalforming Association. Also, companies like Johnson Controls, Keystone Power Holdings and Seminole Financial Services, according to Bracewell, the law and lobby shop coordinating the effort.
It will work in "partnership" with groups including the conservative Heritage Foundation and the R Street Institute, a free-market think tank.
What's next: The ITC will determine by Sept. 22 whether the imports are causing "serious injury." If it makes that finding, the body will later recommend remedies to Trump.
Go deeper: GTM Research analyzed the impact of the potential new import penalties here.