https://www.axios.com/newsletters/axios-am-840c48a9-1d2a-472e-be99-678bca22ff19.html?chunk=0#story0
1 big thing: The brink
On Thursday — after "fire and fury" was followed by a double-down, then by signs of a pullback — a top Republican who calls pretty honest balls and strikes on this White House emailed me:
"The President's policy path on North Korea is clear and unambiguous: disarm or die. His rhetoric may not appeal to the haute foreign policy arbiters. But it resonates with the South, the Japanese and, most importantly, the Chinese."
By last night, after "locked and loaded," the same person said: "Tone seems to be moving from tough to shrill. ... He muddled his own message."
An AP analysis for Sunday papers, by Jonathan Lemire, captures the zeitgeist: "Faced with ... his gravest international crisis yet, ... Trump responded precisely as his some of supporters hoped and his critics long feared — with plain-spoken bluster, spontaneity and norm-breaking risk."
Here's the mood and the moves as we begin the weekend:
The five-column lead headline of today's WashPost is, "World holds its breath on N. Korea."
This morning, Chinese President Xi Jinping is the one pleading for cool-headedness.
"Recent satellite photos suggest North Korea could be preparing for fresh submarine-based ballistic missile tests," AFP reports. "Joseph Bermudez, a specialist in North Korean defense and intelligence affairs, posted photographs on the authoritative 38 North blog of the US-Korea Institute at Johns Hopkins University which he said could show preparations for a test of a submarine-launched ballistic missile."
The WashPost's Gene Robinson noted on "Morning Joe": "You don't know if this is going to be OK. ... The potential for miscalculation is huge."
Be smart: Nothing has worked with North Korea, giving Trump cover to try a new approach. But faith is fading among top Republicans, on the Hill and elsewhere, that there's wisdom behind the words.
https://www.axios.com/newsletters/axios-am-840c48a9-1d2a-472e-be99-678bca22ff19.html?chunk=1#story1
2. Four-dimensional chess
When I saw the "How to Resolve the North Korea Crisis" headline on an op-ed by Henry Kissinger, age 94, in The Wall Street Journal, my first thought was: "Do tell!" But the piece by the Nixon-and-Ford era SecState and national security adviser helpfully lays out why this is (at least) four-dimensional chess:
"Unilateral pre-emptive military action by the U.S. would involve a risk of conflict with China. Beijing ... would not long abide an American strategy of determining by itself outcomes at the very edge of China's heartland, as its intervention in the Korean War of the 1950s demonstrated."
"Seoul and Tokyo must play a key role in this process."
"It is one thing for American and other leaders to proclaim that they would not take advantage of North Korea's denuclearization. Seoul is certain to insist on a more embracing and formal concept."
"Similarly, Japan's ... concept of security will not tolerate indefinitely a nuclear Korea without a nuclear capability of its own."
Why it matters: "The alternative route of a direct U.S. negotiation with Pyongyang tempts some. But it would leave us a partner that can have only a minimum interest in implementation and a maximum interest in playing China and the U.S. off against each other."
The bottom line: "An understanding with China is needed for maximum pressure and workable guarantees."
https://www.axios.com/newsletters/axios-am-840c48a9-1d2a-472e-be99-678bca22ff19.html?chunk=2#story2
3. Senate map trouble for Dems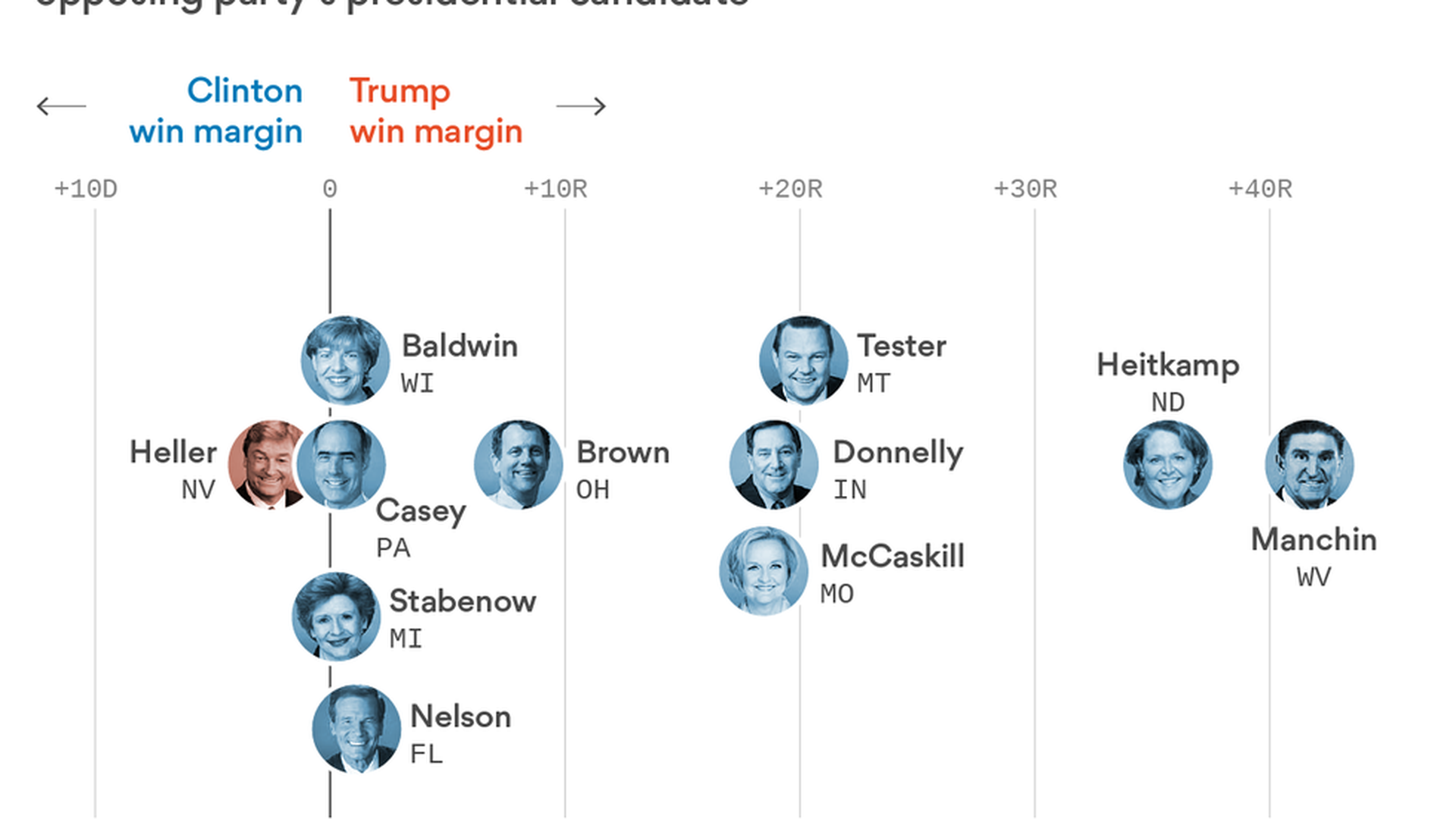 Axios' Shane Savitsky goes inside the Dems' tough Senate map for '18, at a time when many stars may be aligning for the party in the wilderness:
What Dems have against them: "25 Senate seats currently held by Democrats or independents caucusing with them are up for election in 2018 — more than half of the Democratic caucus ... 10 of those seats are in states that voted for Trump in 2016 ... Just eight Republican seats are up for election with only one in a state that went for Hillary."
What Dems have for them: "The Trump era has led Democrats, especially those hanging on in midwestern states, to recalibrate their priorities ... A lack (right now) of high-profile challengers ... Trump's continuing unpopularity."
https://www.axios.com/newsletters/axios-am-840c48a9-1d2a-472e-be99-678bca22ff19.html?chunk=3#story3
4. Tech @war with the world
"Silicon Valley under attack both from within and without," by CNBC tech reporter John Shinal:
"[M]oves by tech power brokers this week [Google, Uber] point to an industry that is increasingly at war with itself, as well as external forces."
"All of this antagonism comes as the profile of the technology industry has grown commensurate with size and market value of its marquee companies. ... That kind of size tends to draw attention."
Why it matters: "One thing that has happened, as events this week have shown, is that this largely west coast-based industry, which once prided itself on remaining aloof from the rest of America -- and disengaged from Washington politics -- now finds itself part of a nation often at war with itself.
https://www.axios.com/newsletters/axios-am-840c48a9-1d2a-472e-be99-678bca22ff19.html?chunk=4#story4
5. Inside the Valley bubble
The Google bro has an opinion piece on page 2 of The Wall Street Journal's "Review" section ... "Why I Was Fired by Google," by James Damore, a software engineer at Google's Mountain View campus from 2013 until this week:
"The viewpoint I was putting forward [about differences between men and women] is generally suppressed at Google because of the company's 'ideological echo chamber.' ... How did Google, the company that hires the smartest people in the world, become so ideologically driven and intolerant of scientific debate and reasoned argument?"
"Google is a particularly intense echo chamber because it is in the middle of Silicon Valley and is so life-encompassing as a place to work. With free food, internal meme boards and weekly companywide meetings, Google becomes a huge part of its employees' lives."
"For many, including myself, working at Google is a major part of their identity, almost like a cult with its own leaders and saints, all believed to righteously uphold the sacred motto of "Don't be evil."
https://www.axios.com/newsletters/axios-am-840c48a9-1d2a-472e-be99-678bca22ff19.html?chunk=5#story5
6. "A new NFL world"
"Ezekiel Elliott Ruling Signals New Era for NFL in Confronting Domestic Violence," by Bleacher Report's Mike Freeman:
"For one of the few times ever, the NFL took the word of a woman who said she was physically abused over the word of one of its stars. That is the only true conclusion you can draw from the six-game suspension of Cowboys running back Ezekiel Elliott, which the league announced" yesterday.
Why it matters: "[T]he league seems to be making a key new statement with the suspension: Don't even be on the fringe of this discussion, or you will incur the full wrath of a recently woke NFL on the issue of domestic violence."
https://www.axios.com/newsletters/axios-am-840c48a9-1d2a-472e-be99-678bca22ff19.html?chunk=6#story6
Bonus: Something you never see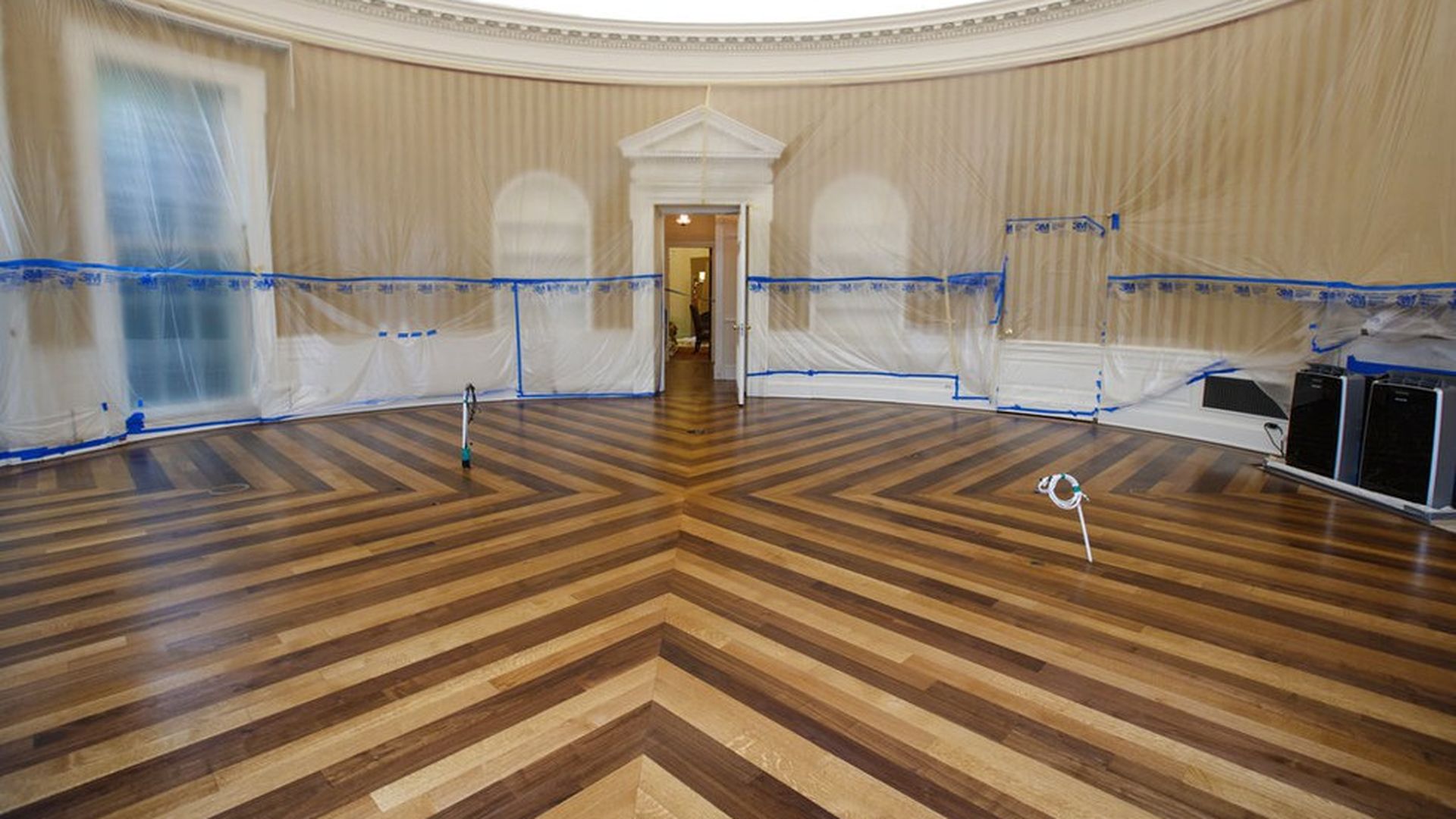 The hardwood floor of an empty Oval Office is resurfaced during West Wing renovations while President Trump is on "vacation" in New Jersey. The Roosevelt Room has been stripped, cranes frame the Truman Balcony, and storage PODS line the driveway as excavators tear up the ground for the A.C. replacement.
https://www.axios.com/newsletters/axios-am-840c48a9-1d2a-472e-be99-678bca22ff19.html?chunk=7#story7
https://www.axios.com/newsletters/axios-am-840c48a9-1d2a-472e-be99-678bca22ff19.html?chunk=8#story8
7. Moving Monday's market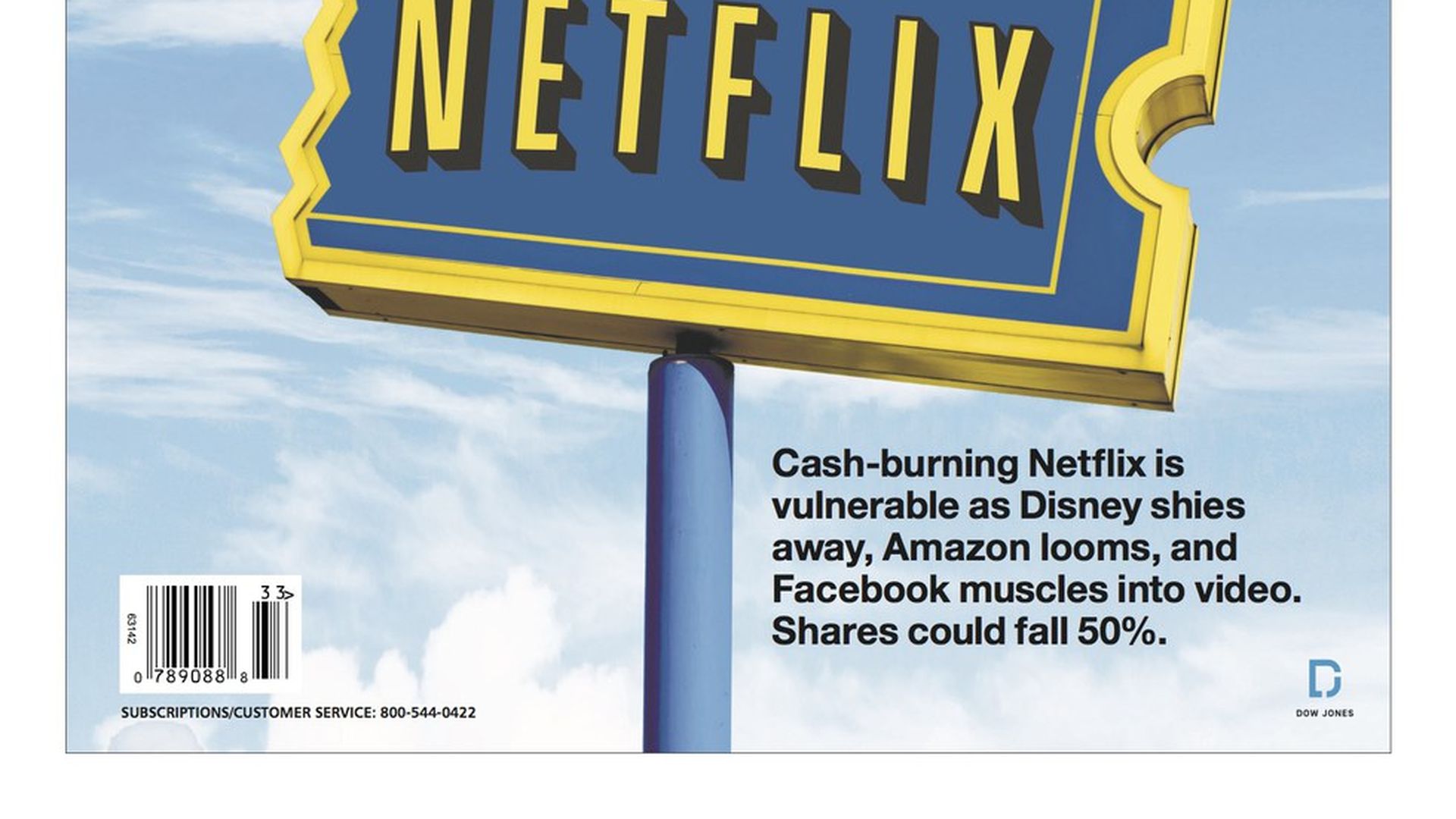 Covers of the weekend Barron's, from Dow Jones, have a history of moving Monday morning's market, and this is a prime contender ... "The Trouble With Netflix: As Disney goes its own way and Amazon looms, shares could drop more than 50%," by Barron's senior editor Jack Hough:
"One of the all-time great story stocks, Netflix (ticker: NFLX) has a plot flaw, one that could cut its share price by more than half by the end of the decade. It is chiefly a hit-renter, not a hit-owner."
"There's no way to tell how much of Netflix's streaming comes from Disney content. ... Netflix can always find more content to license, but increasingly, that will require fierce bidding, because many of the best content owners already have deals with other streamers."
Ouch! "Netflix co-founder Reed Hastings once attributed its market-leading stock gains to 'momentum-investor-fueled euphoria.' That was in a shareholder letter nearly four years ago, when the stock was $51 a share [now $171]. He was right then, and he's even more right now."
Free link for Axios readers; otherwise behind a hard pay wall.
https://www.axios.com/newsletters/axios-am-840c48a9-1d2a-472e-be99-678bca22ff19.html?chunk=9#story9
8. What electric cars mean for jobs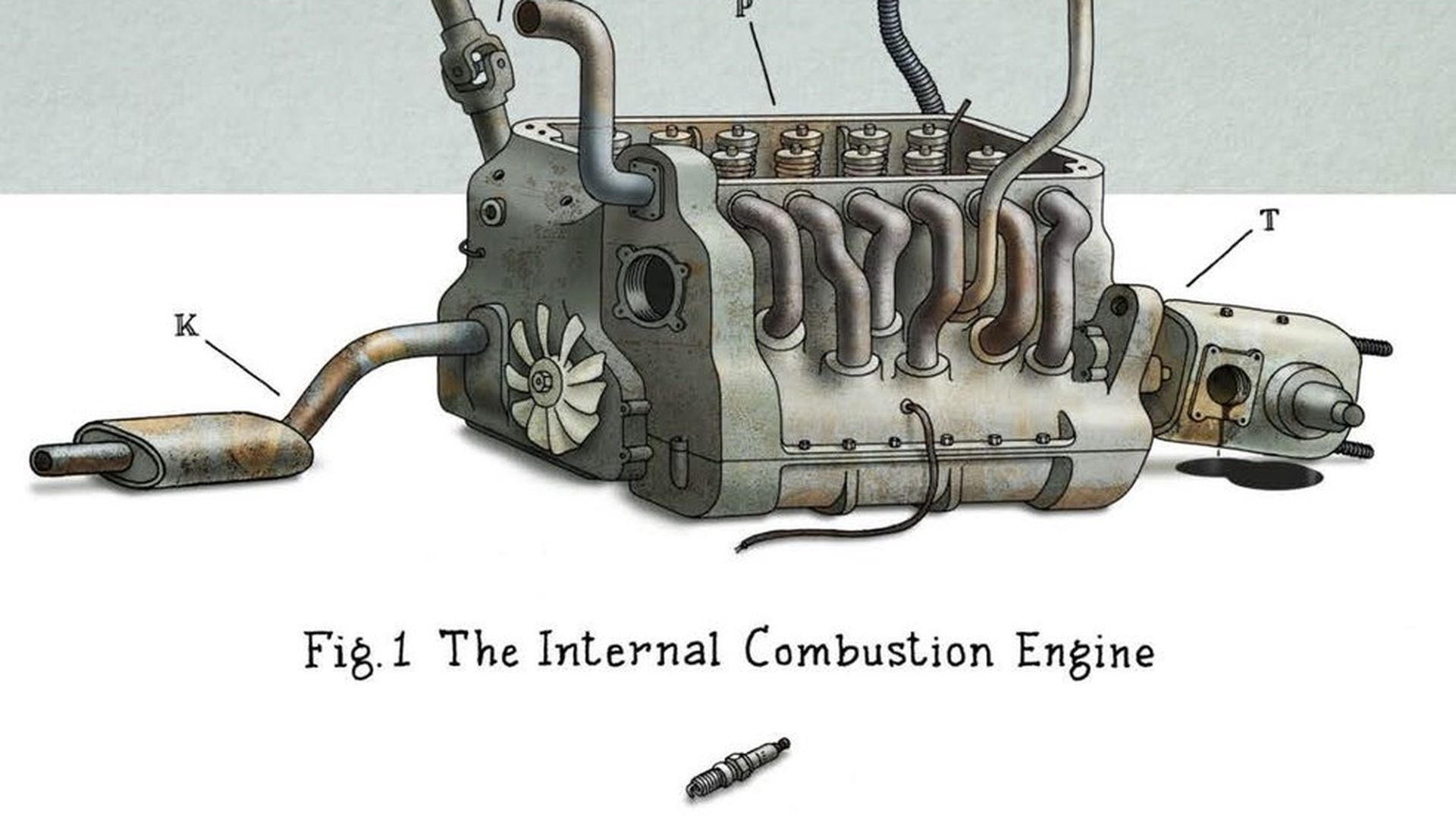 One of our themes at Axios is profound change in real time, and this is a classic ...
Electric cars on the cover of The Economist ... "The death of the internal combustion engine — It had a good run. But the end is in sight for the machine that changed the world":
"The shift from fuel and pistons to batteries and electric motors is unlikely to take that long. The first death rattles of the internal combustion engine are already reverberating around the world."
Why it matters: "Compared with existing vehicles, electric cars are much simpler and have fewer parts; they are more like computers on wheels. That means they need fewer people to assemble them and fewer subsidiary systems from specialist suppliers.
"With less to go wrong, the market for maintenance and spare parts will shrink. While today's carmakers grapple with their costly legacy of old factories and swollen workforces, new entrants will be unencumbered."
https://www.axios.com/newsletters/axios-am-840c48a9-1d2a-472e-be99-678bca22ff19.html?chunk=10#story10
9. Worth the click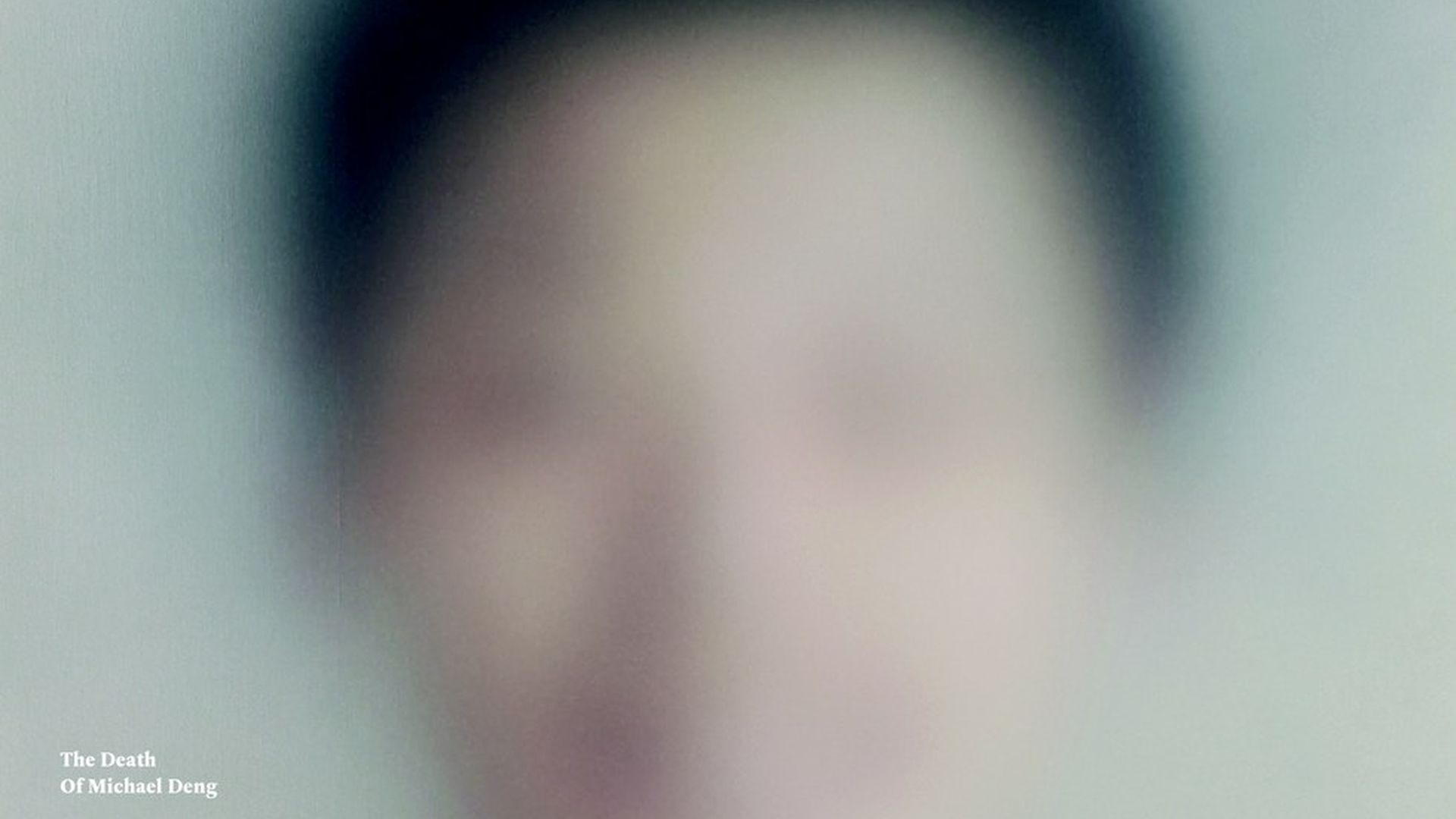 Cover of tomorrow's N.Y. Times Magazine, "What a Fraternity Hazing Death Revealed About the Painful Search for an Asian-American Identity: When Michael Deng, a college freshman, joined an Asian-American fraternity, he was looking for a sense of belonging and identity. Two months later he was dead," by Jay Caspian Kang:
While Michael's father flew to and from China for work, young Michael and his mother trudged through the mundane adjustments and small humiliations of life in America — new grocery stores, new bus systems, a Balkanized gathering of fellow immigrants who may look like you but who are not like you in the ways that matter. ...
[When] Michael entered Middle School 74, in Bayside [Queens, his] mother left her job and studied up on the subjects Michael was taking in school. ... In eighth grade, he took the city's Specialized High School Admissions Test and placed into Bronx Science, which is in New York's top tier of selective public schools, with Stuyvesant and Brooklyn Tech.
Like Middle School 74, Bronx Science's student body is majority Asian. There are all-­Asian cliques from Flushing, all-­Asian cliques from Manhattan, all-­Asian cliques from Sunset Park in Brooklyn. These groups might be created by immigration patterns, school districts and real ­estate developments, but they are reinforced through long hours in standardized-­test tutoring, weekends spent at Chinese- or Korean-­language classes and long subway trips up to the Bronx.
https://www.axios.com/newsletters/axios-am-840c48a9-1d2a-472e-be99-678bca22ff19.html?chunk=11#story11
10. 1 fun thing