Axios Gaming
October 30, 2023
Happy Monday.
We're giving out Pokémon cards for Halloween tomorrow and my son is already scheming about how many there will be left over for him to keep. Probably better set some packs aside.
Today's edition: 1,251 words, a 4.5-minute read.
1 big thing: A bumper crop
It's not just a feeling that 2023 is one of the best years ever for video game releases. Soaring game review scores back that up, Axios data journalist Kavya Beheraj and I report.
Why it matters: Many of the best-reviewed games benefited from long development cycles, a sign that giving game creators more time is worth it.
Driving the news: This year has seen 25 games pull an average score of 90 or more on at least one platform, according to review aggregator Metacritic.
For most of the last decade, the average count has been half of that.
Note: When checking this tally, we counted games that scored a 90 or better on at least one platform; some versions scored below that, in this year and in the past.
Details: Game studios' extraordinary output this year came from a mix of sequels that got lots of development time, plus a host of polished remakes and remasters.
Be smart: Review scores aren't the only or even the best arbiter of quality, and even many 2023 games rated in the 80s were plenty impressive.
Microsoft's Hi-Fi Rush (87), EA's Dead Space remake (89), FromSoftware's Armored Core VI (88) and indie upstart Pizza Tower (89) just missed the Metacritic 90 score this year.
What they're saying: "One of the reasons why it's such an incredible year is that some of these titles were supposed to release in previous years," Focus Entertainment's chief content officer Yves Le Yaouanq told Axios recently, as his company was releasing Chants of Sennaar, a translation game that's pulled an 85 on Metacritic.
Pandemic-induced delays extended some development cycles, allowing for further iteration and even polish in the most unusual and trying of times.
It helps that the so-called Gen 9 consoles, PlayStation 5 and Xbox Series X|S, are entrenched now, both wrapping up their third year, Le Yaouanq notes.
Developers have had time to get comfortable making games on the newer tech. Marvel's Spider-Man 2 (90 Metacritic) is development studio Insomniac Games' fourth PlayStation 5 game, including its second that didn't have to be designed to also work on the weaker PlayStation 4.
Yes, but: So many big, acclaimed games can make it hard for smaller games to find their audience, Le Yaouanq warns.
"The more big games you have and the more great games you have, the more the prices for user acquisition are going up and the more complex it gets for small games to get visibility."
The great run of games hasn't spared the industry from a brutal year of layoffs, indicating that even high-quality releases can't stave off bearish cost reductions.
2. The Finals' AI voices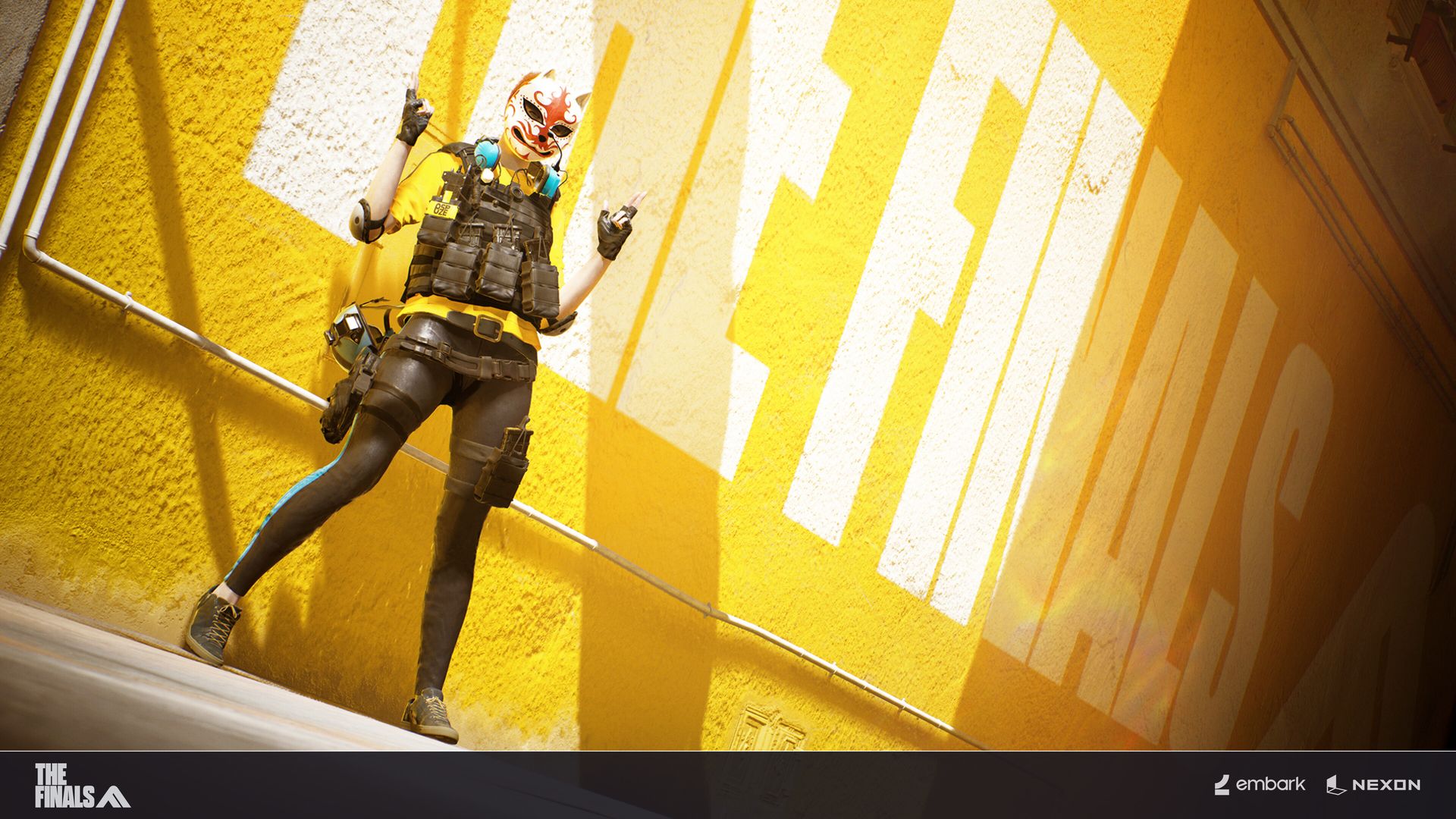 Embark Studios' multiplayer shooter The Finals is generating buzz for its sudden popularity and its use of AI for in-game voices.
Driving the news: The game's weeklong free play test has surged on Steam, peaking at nearly 250,000 concurrent players today.
The Finals, now in beta on PC, Xbox and PlayStation, is the debut project from Embark, a subsidiary of Korean gaming giant Nexon and a team comprised of numerous veterans of EA's Battlefield franchise.
The intrigue: The game has been praised for its fast-based combat and for the ability to blow up parts of the levels realistically as you play.
But its use of AI voice acting for lines shouted midmatch by in-game announcers has drawn heat. Forbes' Paul Tassi, who enjoyed the game, said it sounded bad: "The cadence is off. There's weird breathing sometimes. It's just not good compared to the quality of the actual gameplay."
Throughout the year, professional voice actors have sounded alarms over the threat that AI could take their jobs, and those represented by SAG-AFTRA have made the issue central to talks over a new union contract (and a potential strike).
What they're saying: The Finals uses a mix of human-acted voicework and AI-generated text-to-speech (TTS) conversion, Embark's communications director Sven Grundberg tells Axios.
Real actors, recording their lines in the traditional way, allows "chemistry and conflict" and "adds depth to our game worlds that technology can't emulate," he says.
"Other times, especially when it relates to contextual in-game action call-outs, TTS allows us to have tailored VO where we otherwise wouldn't e.g. due to speed of implementation."
Both approaches use people, he says. Voices generated by AI for the Finals, Grunberg noted, are "based on a mix of professional voice actors and temp voices from Embark employees."
The bottom line: Discussion over AI is inextricably linked to how it'll impact people, including those whose work overlaps with what AI can do.
"Making games without actors isn't an end goal for Embark," says Grunberg.
"TTS technology has introduced new ways for us to work together."
3. Need to know
🎮 Bungie, purchased by Sony last year, is the latest game studio laying off workers, Bloomberg reports. Throughout the day, employees, including some in comms, took to social media to say they'd been laid off, but Bungie has not said how many were cut nor why.
Bloomberg also reported that Bungie's key projects, Destiny 2 expansion The Final Shape and new game Marathon, have been delayed.
📱 Angry Birds was among several mobile games to run Israeli government ads containing blurred but graphic images regarding the war with Hamas, Reuters reports. An Israeli official told the outlet the government had "no idea" how the ad got into the games; a rep for Angry Birds studio Rovio said it was an "error."
🎬 "Five Nights at Freddy's," the new horror movie with the same name as the virally popular video game, was a surprise hit at the box office this past weekend, earning $131 million worldwide, despite being bashed by critics.
😲 Epic Games is teasing that Fortnite will be reverting to its original map when the game's next season begins on Friday, VG247 reports.
4. Remedy's name game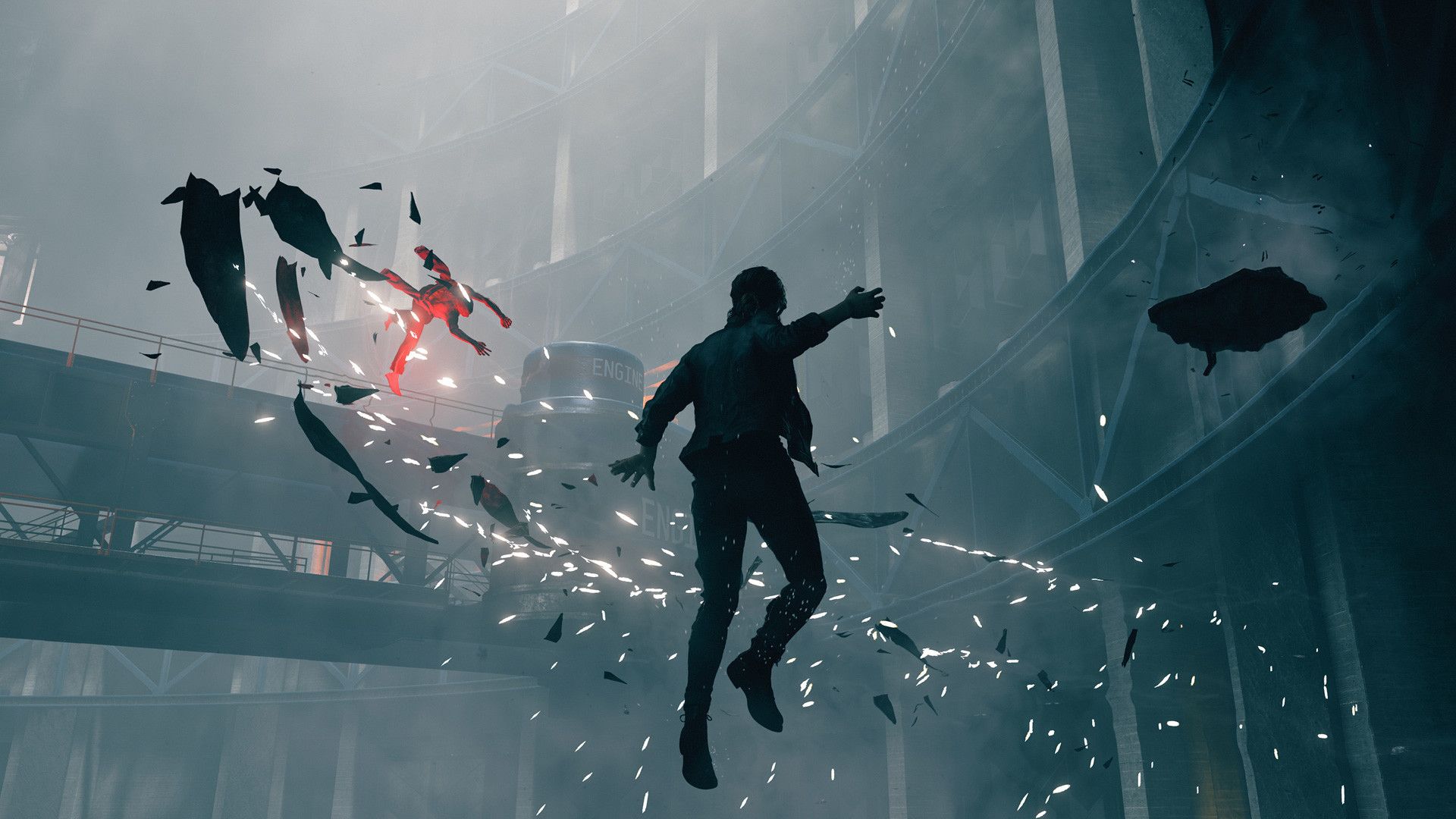 Alan Wake II development studio Remedy Entertainment's favored approach for naming games and characters involves puns, symbolism, simplicity and a little inspiration from Spider-Man, creative director Sam Lake tells Axios.
Why it matters: Remedy creates some of the most memorable names in gaming.
Details: Remedy's approach goes back to 2001's Max Payne, Lake says, recalling that Scott Miller at the game's publisher 3D Realms shared a goal to come up with an iconic name. The considered the example of "Spider-Man," which could sell the vibe of a character and a whole comic, or in their case, a game.
For 2010's Alan Wake, a game about the eponymous author's nightmares coming to life, "we started with 'Awake,' which fit the themes, and then came up with the first name," Lake says.
For 2016's Microsoft-published Quantum Break, "our working title for it was Quantum. Just Quantum. Microsoft legal told us that can't ever be secured. We needed to add something to it."
For 2019's Control, "I don't think we actually owned all the rights, because you couldn't really register at that," Lake says. "We just wanted something really impactful for it."
🎁 Like the newsletter? Refer Axios Gaming to your friends to spread the word and get free stuff in the process. Follow the link here to begin.
🐦 Find me on Twitter or Threads, @stephentotilo.
Thank you to Megan Morrone for editing and Kathie Bozanich for copy editing this newsletter.
Hoping to someday write a newsletter again that doesn't have any layoffs to mention.