Axios Gaming
February 09, 2023
Happy Thursday.
Showed my daughter a trailer for a new fashion game that I thought she'd be interested in. She looked at me with pity for being so off-base and said: "But I like Paper Mario."
Today's edition: 1,581 words, a 6-minute read.
1 big thing: Activision wants to talk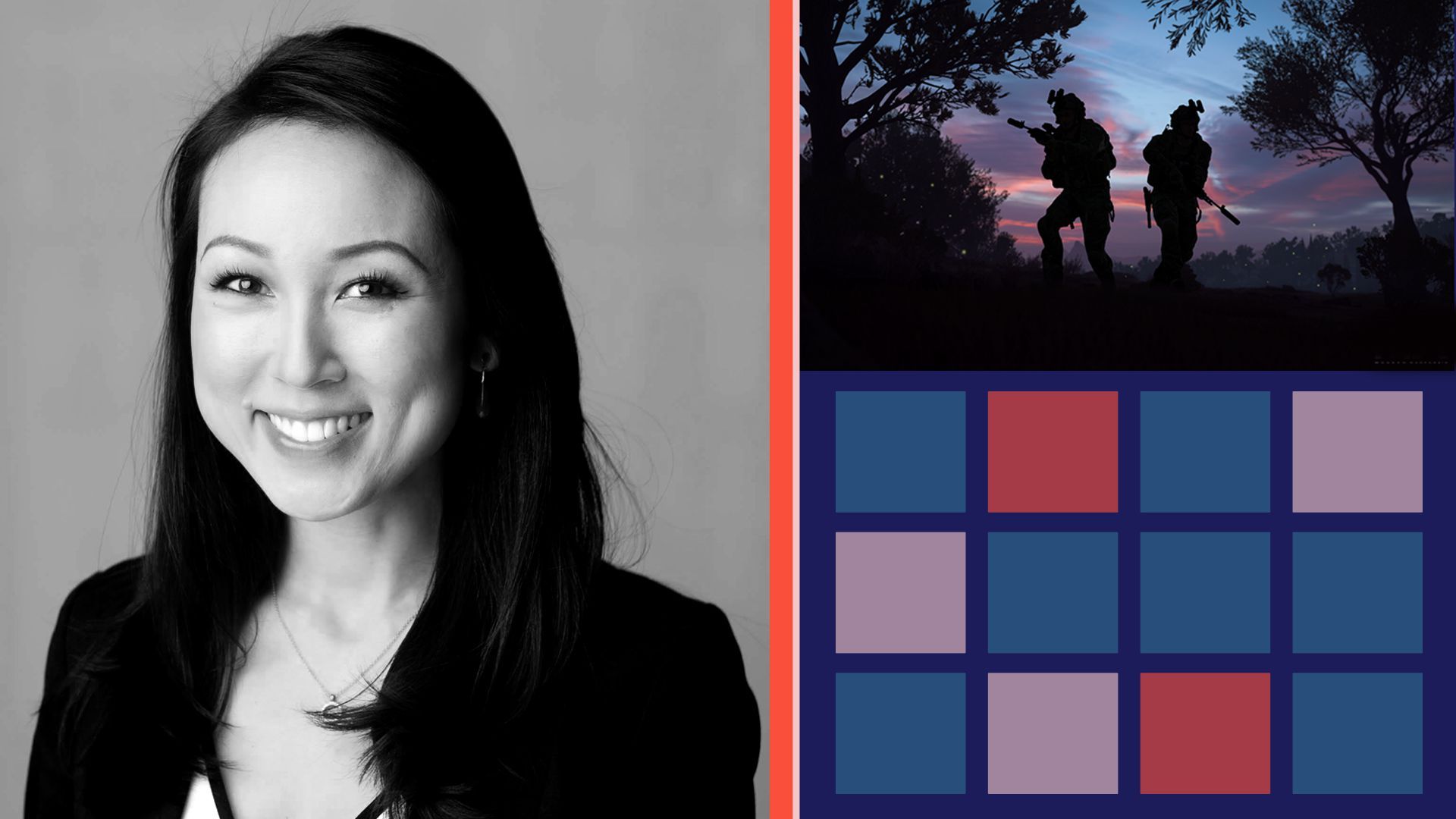 Get ready for a more outspoken Activision Blizzard, the company's head of corporate affairs Lulu Cheng Meservey tells Axios.
Driving the news: Mersevey, in her role as Activision's top comms person since October, surprised many people last week when she tagged the Federal Trade Commission on Twitter, asking the regulator if it watched HBO's hit adaptation of the PlayStation game The Last of Us.
In a thread viewed more than 1 million times, she made the case that the show's breakout success was proof the FTC didn't need to block Microsoft's $69 billion Activision bid to preserve game industry competition between Sony and Microsoft.
"In gaming, Sony is "the first of us" - and they will be just fine without the FTC's protection," she tweeted.
What they're saying: "Probably going to do more like that," Meservey tells Axios regarding the Twitter thread. "It's like, if there are things that we think people should know about, we should just go ahead and say it out loud."
She acknowledged some internal worry about making the argument, specifically over whether it would anger Sony, which opposes the deal but also works with Activision to bring Call of Duty and other top company franchises to PlayStation.
"We're a partner to them," she says. "Were they worried about pissing us off when they tried to kill a really good deal that our employees wanted and that players wanted? Were they worried about pissing us off when they made all these claims that seem to be pretty disingenuous? And we didn't take it personally. … They're making the case for what's best for their business."
Between the lines: Meservey joined Activision Blizzard last April, initially as a member of its board. She was well aware of the company's reputation in light of mid-2021 lawsuits from the state of California and the federal government over alleged gender discrimination and sexual misconduct.
"The company was not perfect," she said. "It's a company of over 10,000 people. Things did happen to real human women." But, she said, some of it had "snowballed" in the press and she decided the company was "good at its core."
Initially, Meservey served on the board's workplace responsibility committee, charged with assessing company reforms. It was also empowered to restore CEO Bobby Kotick's salary — which Kotick had lowered to a minimum at the height of the scandal — and even grant him a $22 million bonus if reforms were deemed sufficient. She says neither has happened because neither Kotick nor the board has pushed for it.
Meservey acknowledges there are company employees who have questioned the kind of place they work at and says her approach to open communications is intended to help restore trust.
The big picture: Meservey says she's pushed for a "vibe shift" at Activision Blizzard, which had been keeping a lower profile and generally saying less as the temperature rose.
The company launched its own Substack, where it promotes its work culture. Its reorganized comms team more proactively alerts the press about the company's various dramas (they pitched us on talking to Mersevey about her The Last of Us tweets). Meservey's directive to her team: be more direct, speak plainly and be more transparent.
On Tuesday, fresh off a strong earnings report, the press-averse Kotick gave a rare interview on CNBC, using his time to warn U.K. regulators that blocking the Microsoft deal would work against the country's goal to become the Silicon Valley of Europe.
"If a deal like this can't get through, they are not going to be Silicon Valley, they will be Death Valley," Kotick said in the interview.
2. The UK's Activision-Blizzard solution
Kotick's comments on CNBC didn't stop the U.K.'s Competitive Markets Authority (CMA) from saying it has "provisionally concluded" that Microsoft's $69 billion bid to buy Activision Blizzard would harm competition in gaming.
Why it matters: The CMA could block the deal, at least in the U.K., though the purchase continues to also face skeptical regulators in the EU and U.S.
The CMA believes Microsoft would be incentivized to take Call of Duty exclusive, and that doing so would unfairly upend its rivalry with PlayStation and weaken competition in cloud gaming.
Harsh remedies: The CMA said it could OK the merger if Activision Blizzard was divested of its Call of Duty business, Activision overall or even Activision and Blizzard (leaving just Candy Crush-maker King).
The CMA says it will consider "whether some form of supply or licensing agreement might satisfactorily remedy our concerns." Microsoft has repeatedly promised to put Call of Duty on PlayStation for another 10 years with no strings attached, but the CMA had said in October that contractual promises were insufficient.
What's next: Microsoft, Activision and other interested parties have two weeks to respond, with a final decision from the CMA set for April.
Meanwhile in America...
Sony and Microsoft are sparring about the amount of information Sony should have to provide in response to a Microsoft subpoena of PlayStation officials as part of the FTC's suit against the Activision deal.
Microsoft says Sony is dragging its feet in turning over documents even for PlayStation chief Jim Ryan. Sony says Microsoft's requests are excessive and would cost some $2 million to fulfill.
One quote from Sony summarizes how this is going: "Microsoft's demand for performance reviews for SIE's leadership is obvious harassment." To be continued ...
3. Nintendo's busy week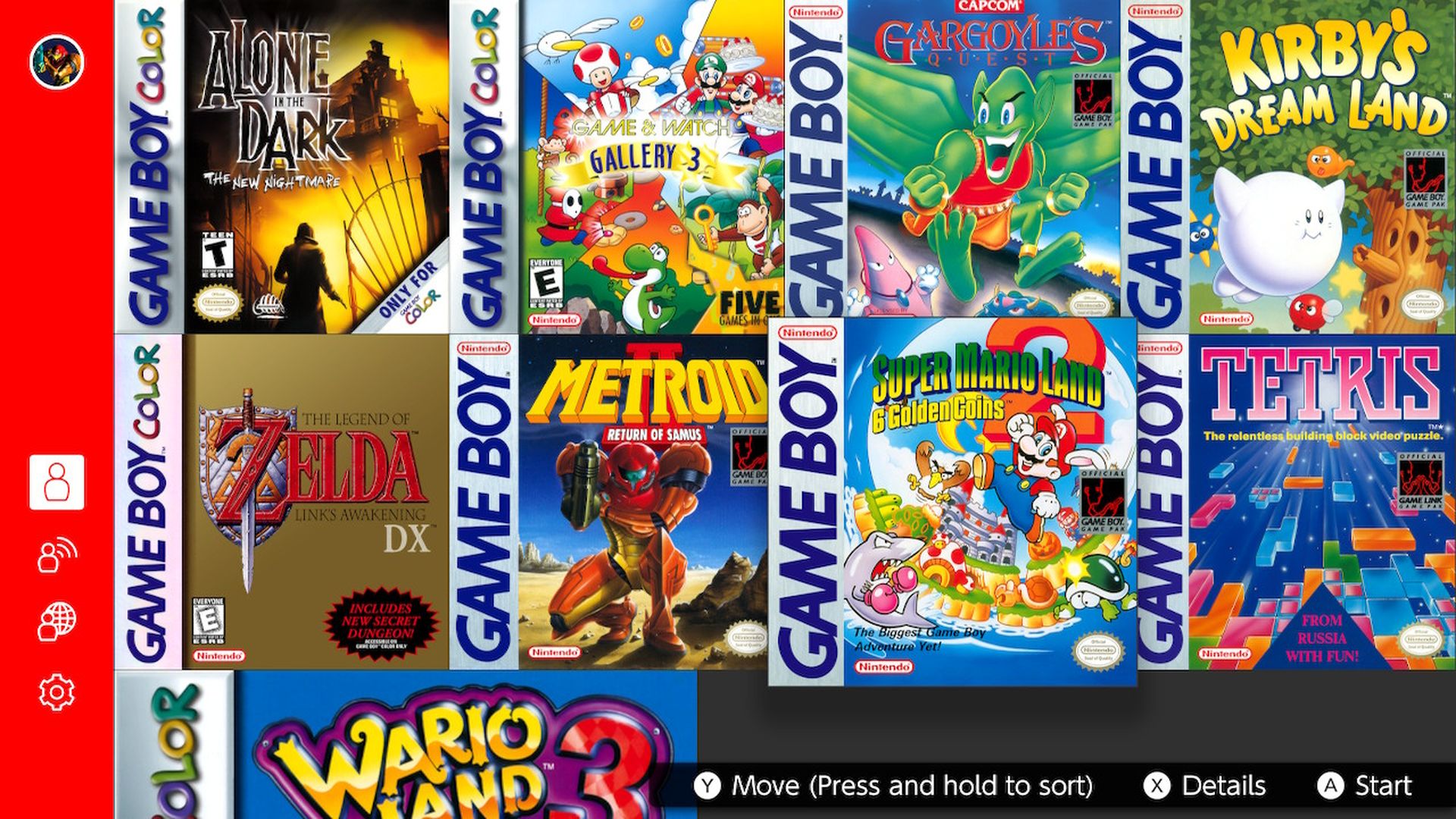 4. Need to know
🎮 The esports community is mourning Valorant pro Gizem "Luie" Harmankaya, who died as a result of Monday's earthquakes in Turkey and Syria.
💰 Take-Two Interactive reported a net loss of $153 million for the last quarter of 2022, citing poor sales of recent non-NBA releases, including the acclaimed Marvel's Midnight Suns. The company said it is planning $50 million in cost reductions that could involve personnel cuts.
😲 Level 5, a Japanese publisher that drastically reduced its presence in North America in recent years, announced three games during a Nintendo Direct showcase on Wednesday, including the tease of a Switch-exclusive return of its Professor Layton puzzle-game series.
🚙 Velan Studios, makers of a Mario Kart game that used actual radio-controlled cars, is making a similar mixed-reality toy car racing game called Hot Wheels: Rift Rally.
🛒 Krafton is the latest mega-publisher to open a studio in Montreal. The team will be led by Ubisoft veterans. (Recall an Axios source on how companies staff new Montreal game studios: "Ubi is basically their supermarket.")
🟨 The quirky gaming handheld Playdate is manufactured in Malaysia but not sold there, keeping it out of reach from most gamers in that country, Polygon reports.
👍 Doom co-creator John Carmack is calling on developers to code online multiplayer games so that they can continue to work locally or with private servers, to avoid becoming obsolete, Kotaku explains.
🍎 Id Software is opposing an attempt by gambling company Novomatic to trademark the term "FRUITQUAKE," out of concern over market confusion.
5. The week ahead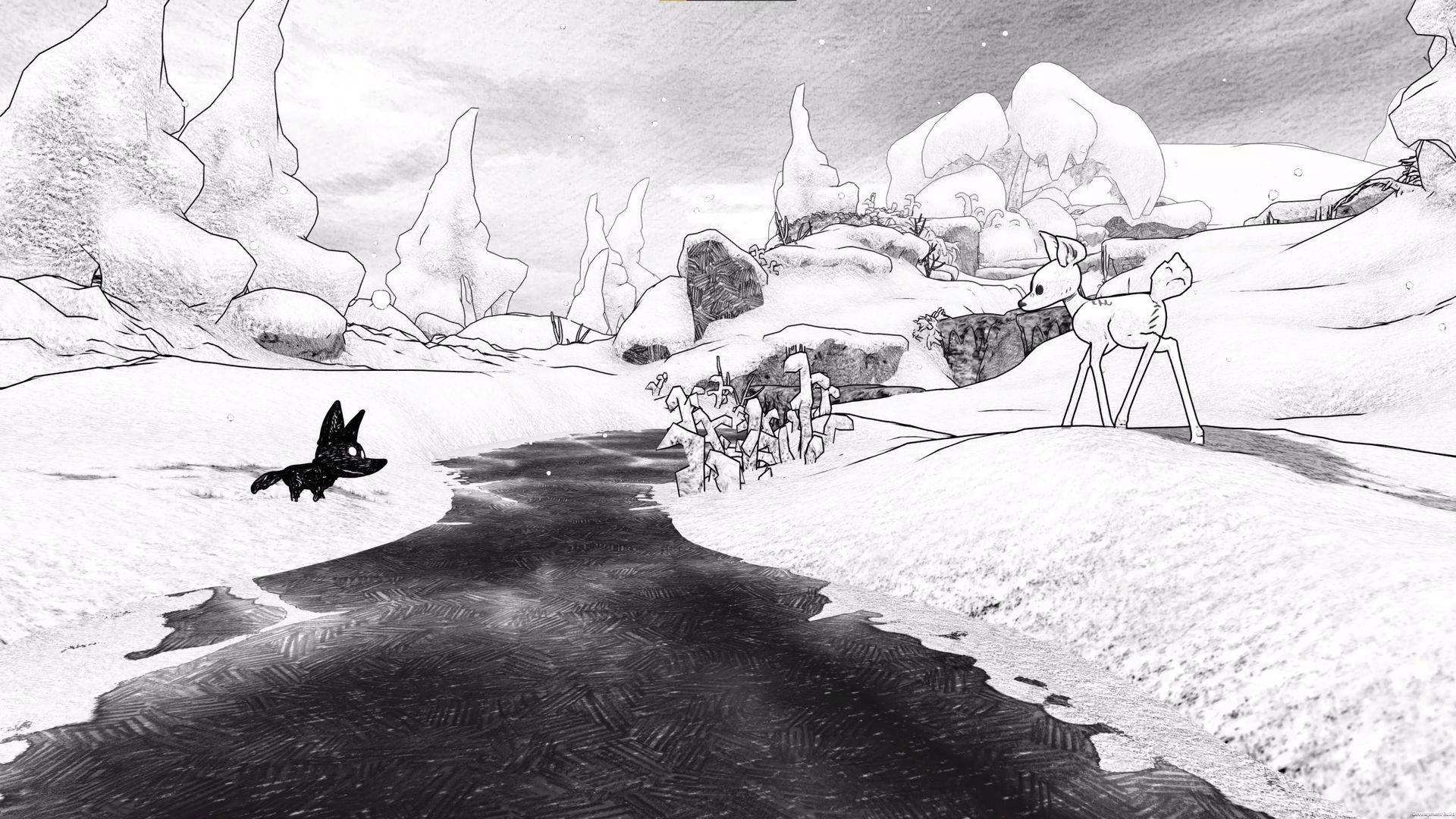 Friday, Feb. 10
Remedy reports quarterly earnings.
Hogwarts Legacy (PC, Xbox Series, PS5) is released for those who didn't pay extra for early access. Release on old-gen consoles and Switch is slated for later this year.
Saturday and Sunday, Feb. 11 and 12
Monday, Feb. 13
Steam NextFest ends, wrapping up a week of free PC demos throughout the week.
Tuesday, Feb. 14
Valentine's Day, which traces back to the ancient Romans or Hallmark Cards Inc., depending on how you look at it
Tomb Raider Reloaded (iOS, Android, also via Netflix) and Blanc (PC, Switch) are released.
Wednesday, Feb. 15
Thursday, Feb. 16
Friday, Feb. 17
6. I played ... Valiant Hearts and Inkulinati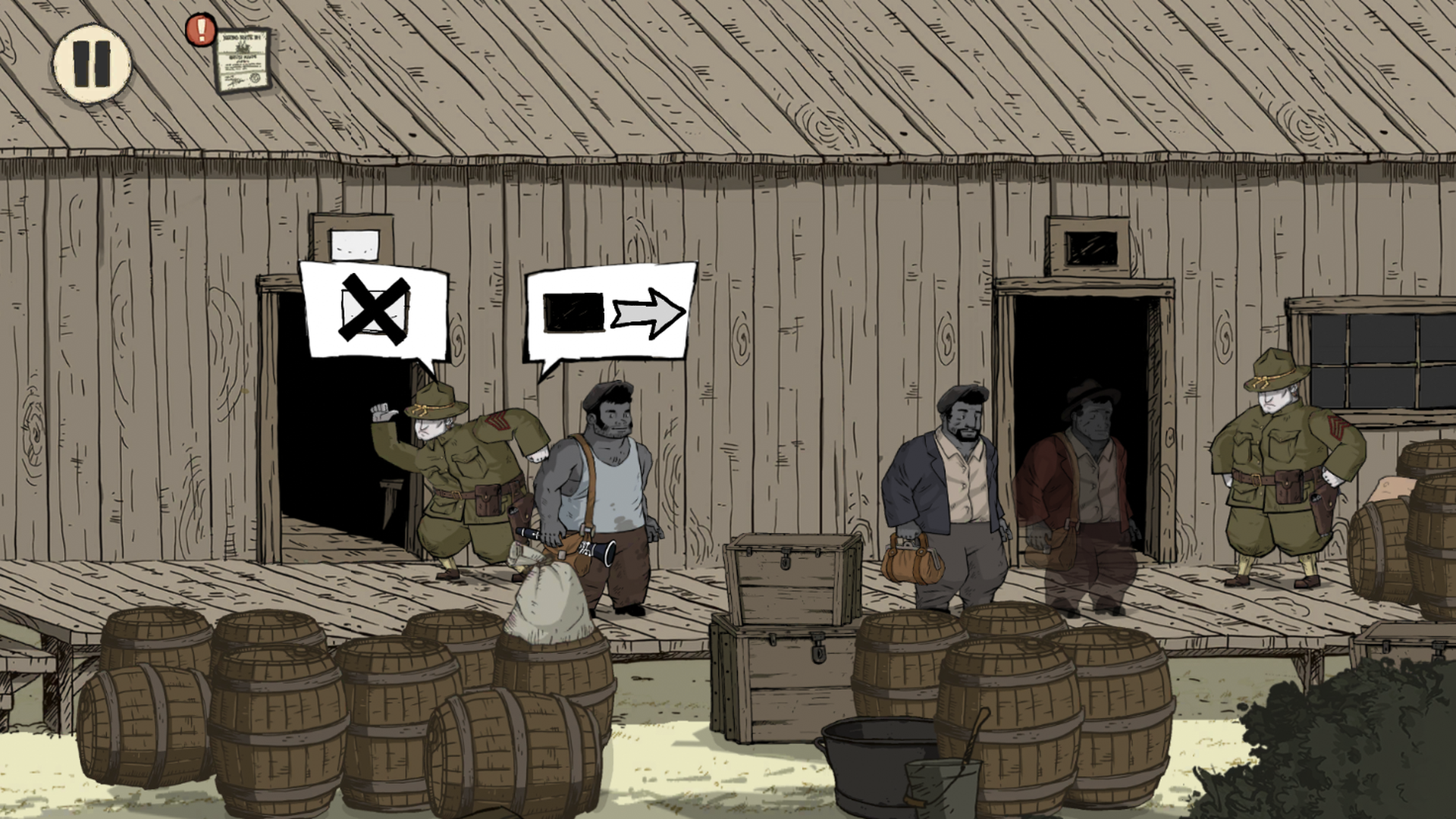 It's always refreshing when a game avoids the visual sameness of so many blockbuster releases. Two graphical standouts in my rotation worth highlighting:
Above, Valiant Hearts: Coming Home (1 hour played, available on mobile via Netflix), is a brief, lightly interactive cartoon tale that begins with the player in control of a Black man enlisting into a segregated U.S. unit in World War I.
Below is Inkulinati (1 hour played, available in early access on Xbox and PC), a strategic combat game set on the ink-splattered parchment of medieval monks. Players draw new units into combat, gathering more ink to draw even more. Occasionally, you can summon the artist's hand into the frame to move or swat units.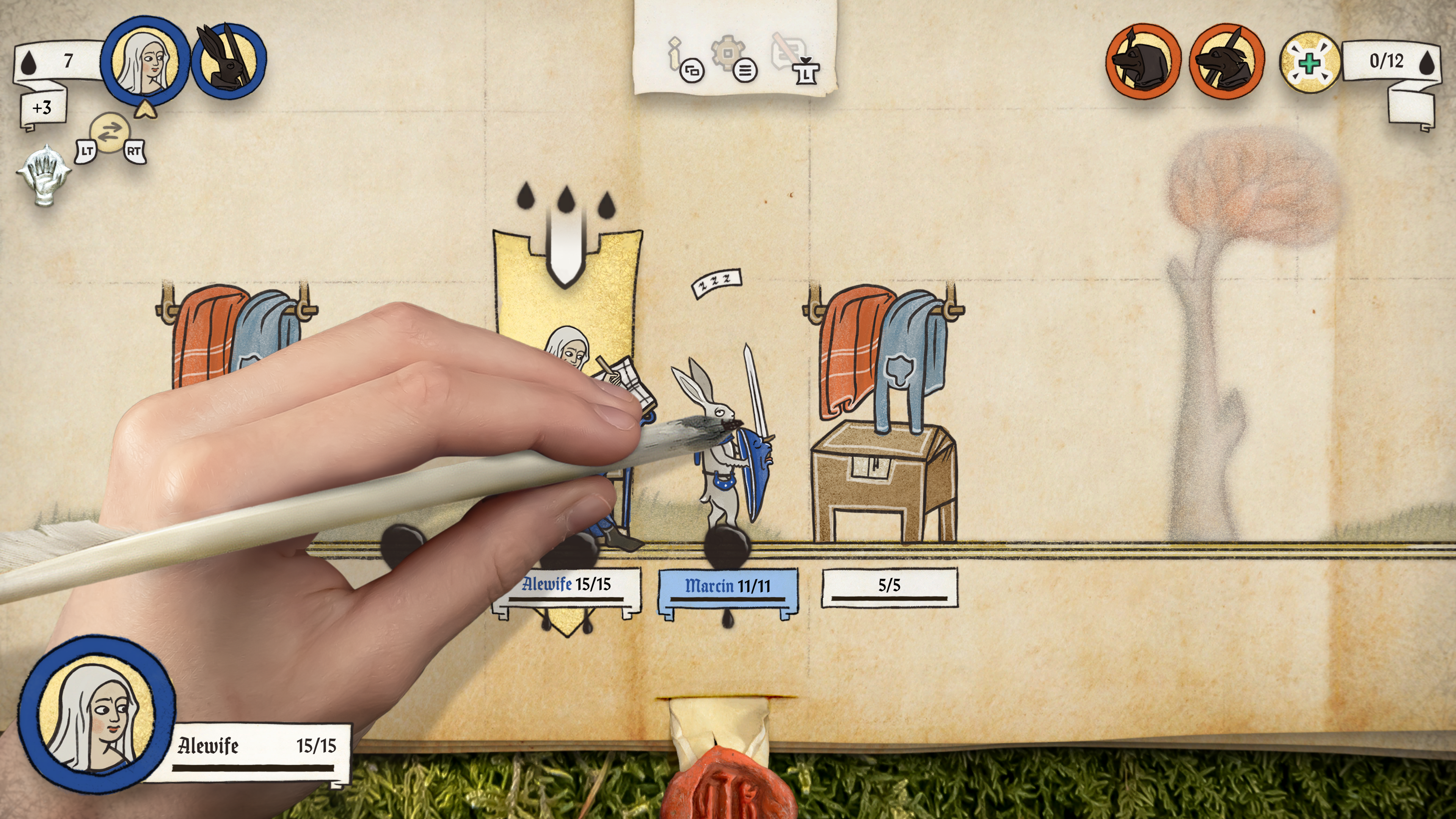 🎁 Like the newsletter? Refer Axios Gaming to your friends to spread the word and get free stuff in the process. Follow the link here to begin.
🐦 Find me on Twitter: @stephentotilo.
Thank you to Peter Allen Clark for editing and Kathie Bozanich for copy editing this newsletter.
For the record, she used to ask me if there were any Switch games about "crafts." And she loves dressing up.