Nintendo releasing classic Game Boy games on Switch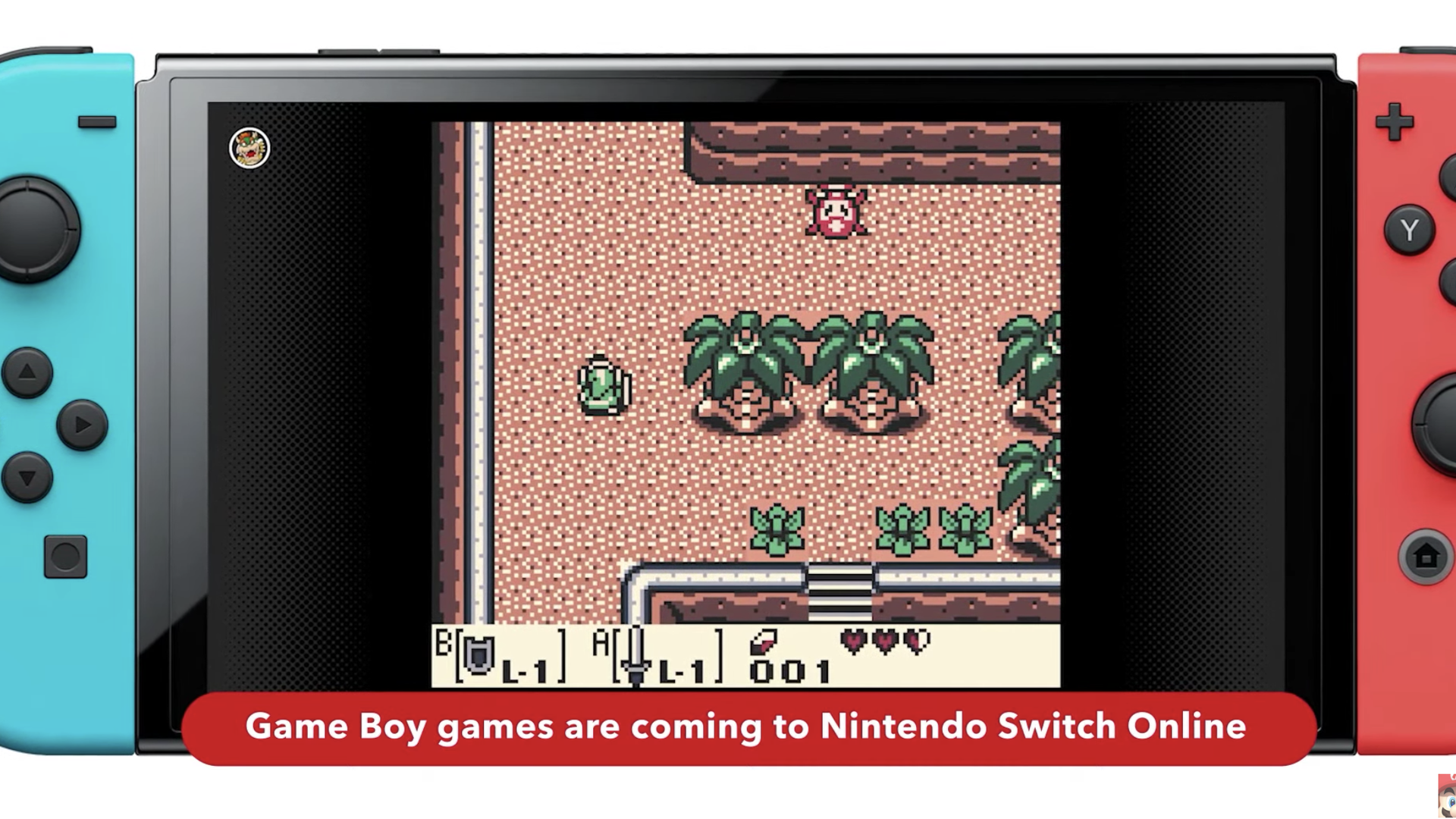 Nintendo is bringing some of its oldest handheld games to its newest portable platform, with the launch of Game Boy and Game Boy Advance games on the Switch, the company announced Wednesday.
Why it matters: These lines of games were very popular in the 90s and early 2000s, but Nintendo hasn't sold them for nearly a decade.
Game Boy and Game Boy Advance were massively popular systems, selling 119 million and 82 million units in their lifetime, respectively.
Older games, unlike classic movies or classic music, don't easily run on modern devices without efforts by platform manufacturers to make them technologically compatible.
Details: Nintendo will offer Game Boy games such as Tetris, Super Mario Land 2 and Kirby's Dream Land starting today through its $20-a-year Nintendo Switch Online subscription service.
It is also releasing GBA games such as The Legend of Zelda: Minish Cap and Mario Kart Super Circuit starting today through its $50-a-year higher-tier Nintendo Switch Online + Expansion Pack.
The company teased future GB and GBA games for the all-you-can play subscriptions, including The Legend of Zelda Oracle games for Game Boy and F-Zero: Maximum Velocity.
Between the lines: Nintendo has the deepest library of classic games, but doesn't keep them continuously available.
It previously used emulation software to sell games for its oldest systems on then-new consoles including the Wii and Wii U.
But Nintendo dropped that approach with the launch of the Switch in 2017. In recent years, it resumed offering classic Nintendo Entertainment System, Super Nintendo and Nintendo 64 games but only through its Switch subscription plans. With this approach, users don't buy the individual games and lose access if they stop subscribing.
That new approach, involving fewer old games, has drawn criticism from fans of the classics, especially when contrasted with the abundance of illegal copies of old Nintendo titles, often playable on phones, despite the company's aggressive legal team.
The big picture: Nintendo, like rivals Microsoft and Sony, began offering a subscription service on its most modern consoles, as all companies have tinkered with Netflix-style all-you-can-play offerings.
Also announced today: Nintendo surprise-announced the immediate online availability of a remastered version of the 2002 sci-fi adventure Metroid Prime one of its best-reviewed games.
It revealed an April 21 release date for Advance Wars 1 + 2: Re-Boot Camp, a game originally slated for April of 2022 before being delayed due to the war in Ukraine.
The company also showed a new trailer for the Switch's next expected blockbuster, The Legend of Zelda: Tears of the Kingdom, re-iterating a May 12 release date and defying any expectations that it'd be the latest mega-release to get another delay.
Sign up for the Axios Gaming newsletter here.
Go deeper