Axios Gaming
November 13, 2023
Happy Monday. I'm glad to be back.
It was a very busy week in gaming. Ready to catch up?
Today's edition: 1,770 words, a 6.5-minute read.
1 big thing: Valve commits to Steam Deck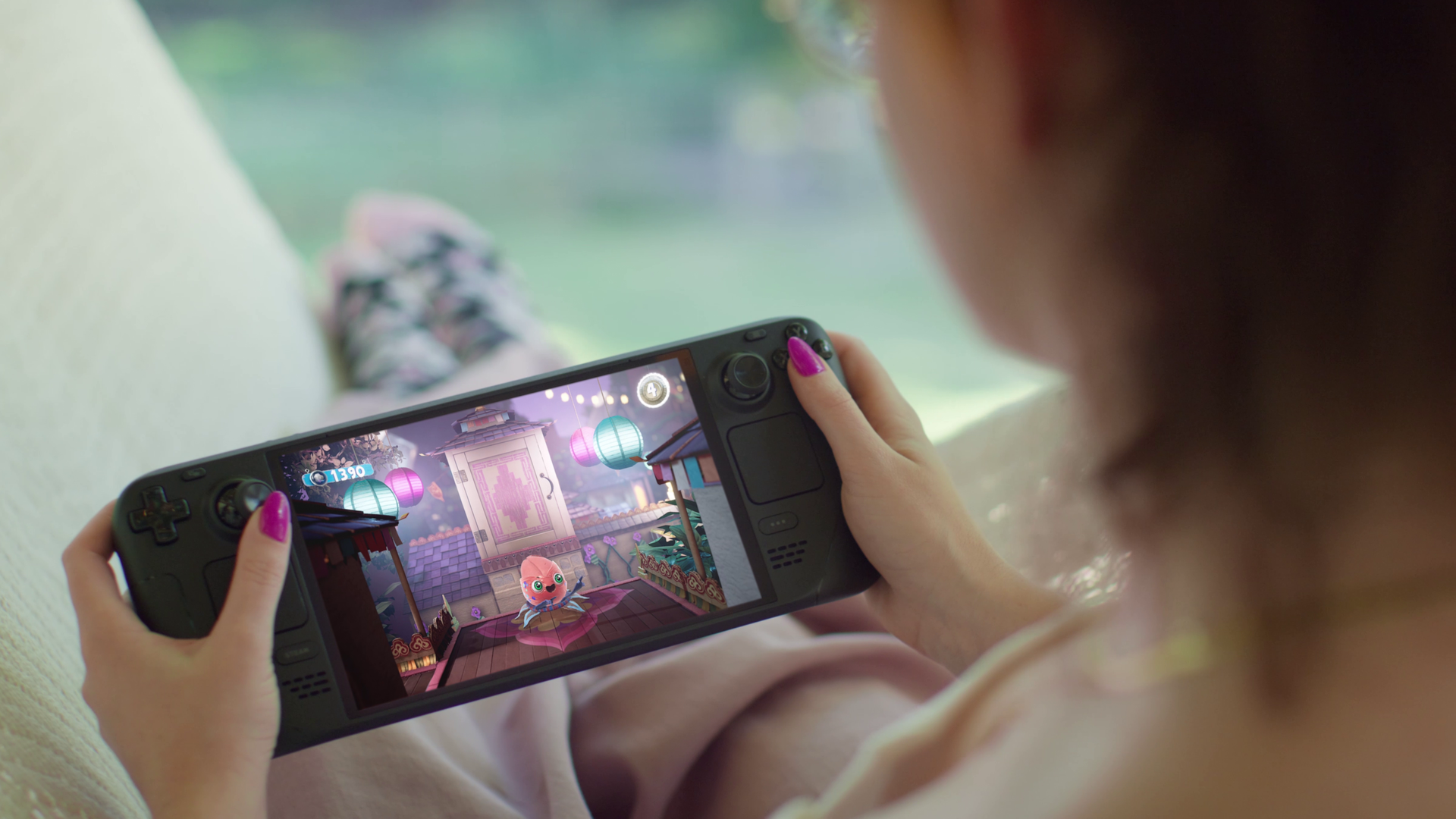 Valve is releasing a better version of its PC gaming handheld Steam Deck this week and hopes to release a generational upgrade, a Steam Deck 2, that's at least two to three years away, Valve designers tell Axios.
Why it matters: Valve is one of gaming's most successful companies in both software (enduring game franchises like Half-Life and Counter-Strike) and services (the dominant online PC marketplace Steam) — but it has a reputation for fickleness with hardware products.
Valve hardware designer Yazan Aldehayyat tells Axios that some past hardware fulfilled its purpose and the company moved on.
Not so with Steam Deck, he says: "We do think that a Steam Deck 2.0 is necessary. Steam Deck OLED was necessary. We feel like there's a road map ahead of us."
Driving the news: This week's new model, Steam Deck OLED ($549 and up), has the same horsepower as early 2022's original Steam Deck, but with a better screen and a bigger internal battery.
The new screen is brighter, displays colors more vividly, and allows for a slightly bigger picture displayed on a device that is otherwise the same shape and size as the original unit (the new screen helps make it 30 grams lighter, Valve notes).
What they're saying: "We actually see this as the definitive first-generation Steam Deck," Valve designer Lawrence Yang says. "If we could have shipped this originally, we would have."
The original Steam Deck and the OLED model run the same games, and developers will have the same process for verifying they play well on the handheld.
State of play: Valve says it has sold "multiple millions" of Steam Decks since the system's launch, a total that Yang says the company is "very happy" with.
Between the lines: Any fixed hardware standard eventually proves too weak to run new games well, but Valve believes Steam Deck's current specs can still be harnessed for more power.
"There's a lot of performance to be squeezed out with software optimization still," Aldehayyat tells Axios.
Valve says it is also helping more games run on the device, he says. "Steam Deck is successful enough now that game developers are coming to us before the game is released, sharing with us a version of their games saying, 'Hey, we want to make this run better on Steam Deck. Can you help us?' We do that, obviously."
Yes, but: Steam Deck 2.0, this is not. "We really want it to be a generational increase," Yang says of the eventual successor.
The chips available now for a more powerful unit wouldn't work well enough in a handheld, Yang says.
"In the next two or three years, we're confident that something will be what we would consider appropriate for a proper Steam Deck 2 device."
What's next: Valve is exploring making different-colored Steam Decks, first with a limited edition unit with orange highlights.
"If a bunch of people want to buy these, then that'll be a signal to us that we're on the right path," Aldehayyat says.
2. Nintendo's next big movie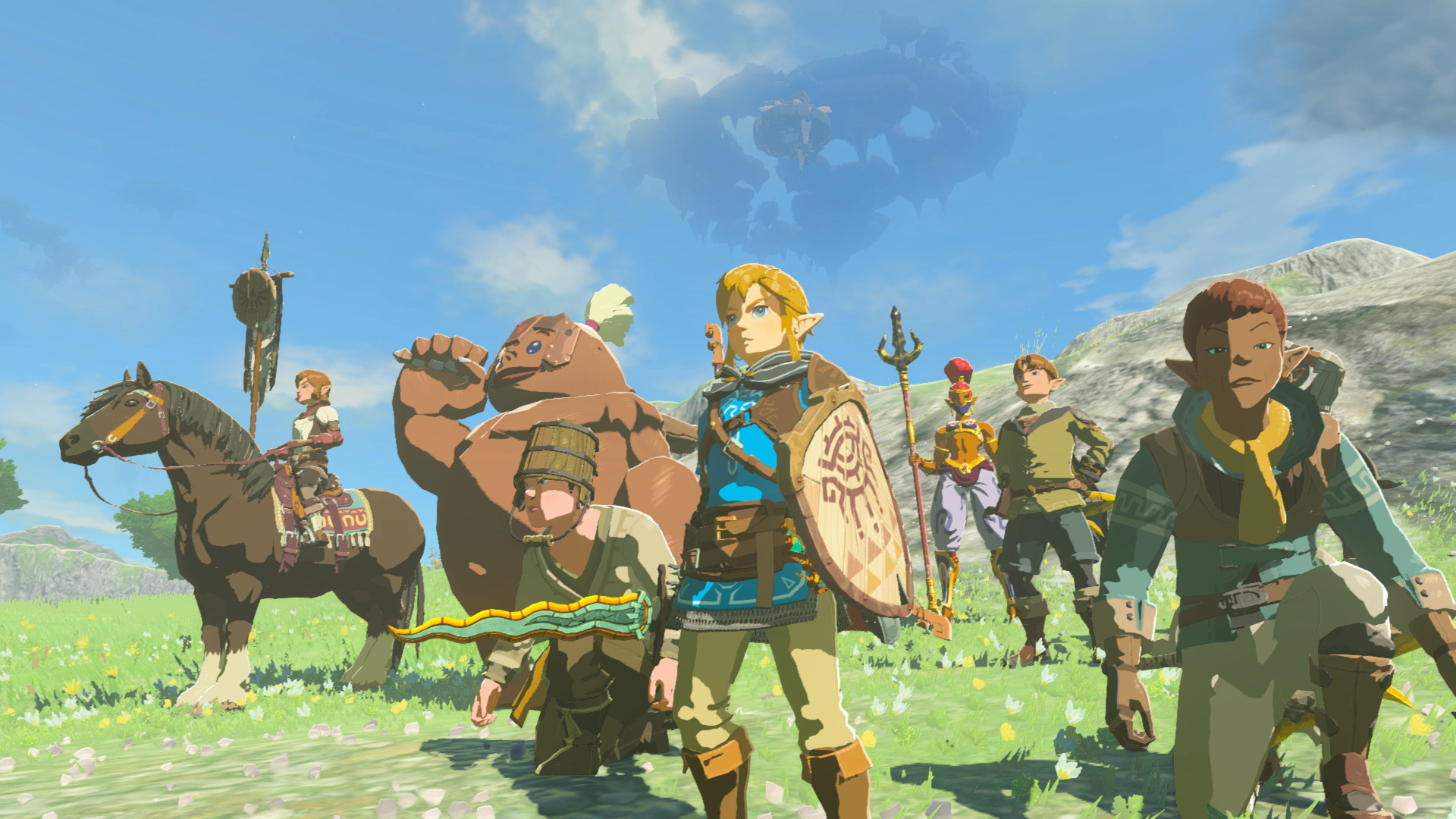 Nintendo will follow its hit animated Mario movie with a live-action Zelda movie, though the release is far off.
Why it matters: "The Super Mario Bros. Movie" was a $1.4 billion box office smash, but Nintendo faces an even tougher task translating one of its beloved franchises into a flesh-and-blood on-screen performance.
"I know we face an extremely high hurdle in producing a film that will not disappoint the global fan base," Nintendo representative director and Zelda co-creator Shigeru Miyamoto told investors in remarks released Friday.
The last live-action Nintendo movie, 1993's "Super Mario Bros.," was a critical and commercial dud that appeared to put Nintendo off from moviemaking for three decades.
Details: The Zelda film, announced on Wednesday, will be co-produced by Miyamoto and Avi Arad ("Spider-Man: Into the Spider-Verse," "Uncharted," "Iron Man").
Nintendo and Sony Pictures Entertainment will co-finance the production, Sony will distribute it and Wes Ball ("The Maze Runner," "Kingdom of the Planet of the Apes") will direct.
Between the lines: Miyamoto said he and Arad have been discussing the movie "for about 10 years."
The intrigue: Some grunting aside, Zelda's long-running protagonist, Link, is silent in all of Nintendo's main franchise games. Putting an actor in his boots will be jarring enough; moreso when it comes time to hear Link speak.
3. The live-service chase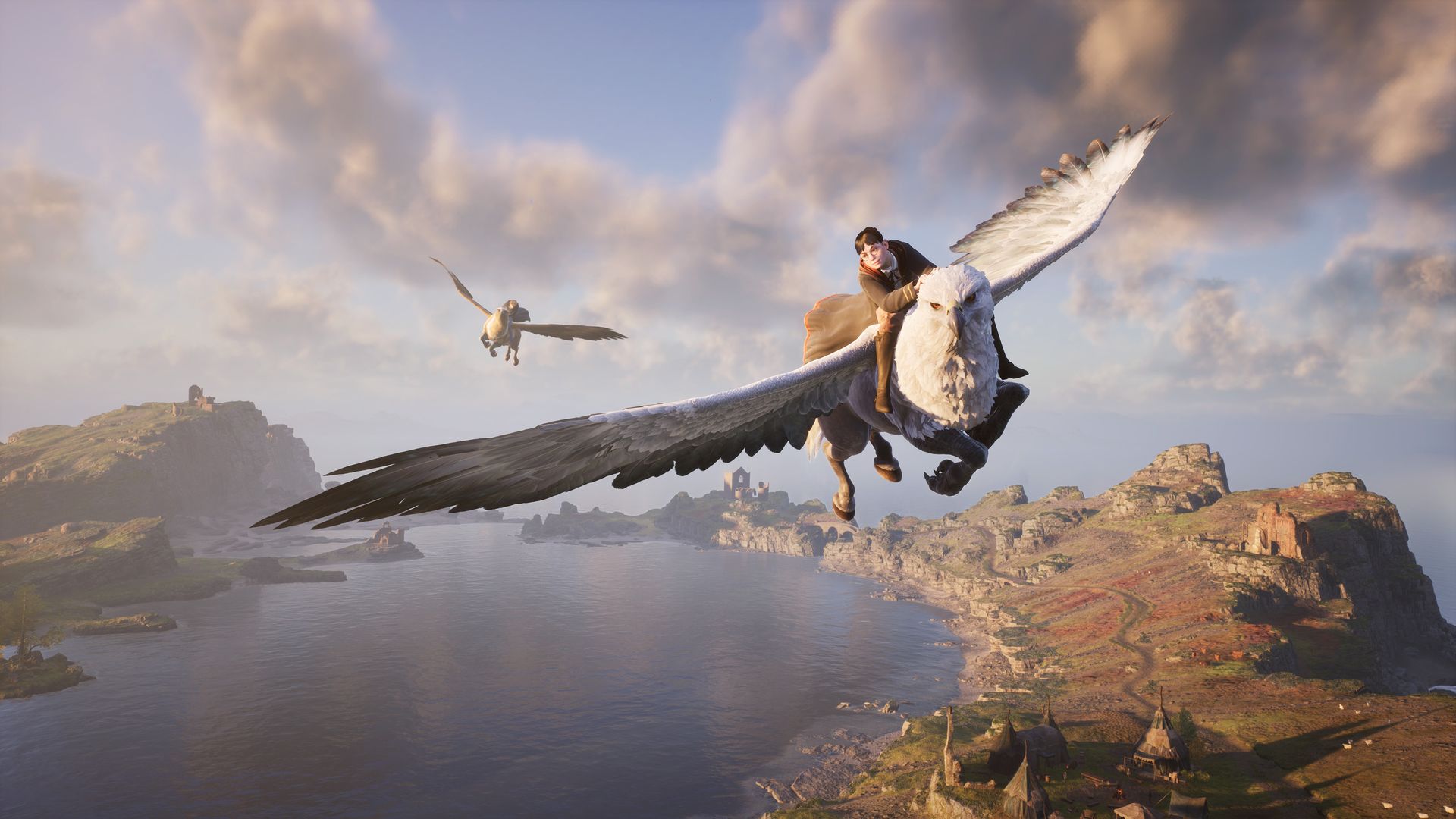 Warner Bros. Discovery CEO David Zaslav is joining the chase for live-service gaming gold.
Why it matters: Betting on live-service games — those that are perpetually updated and theoretically perpetually monetizable — is an alluring but risky wager that has sent other gaming giants stumbling.
What they're saying: Zaslav told investors last week that his gaming division, which includes studios behind the likes of Mortal Kombat and 2023 blockbuster Hogwarts Legacy, is focused on "transforming our biggest franchises from largely console and PC based — with three-four year release schedules — to include more always on gameplay through live services, multiplatform and free-to-play extensions.
He says the goal is "to have more players spending more time on more platforms."
WBD's gaming division has been profitable for 15 years, Zaslav said, emphasizing the potential.
Between the lines: It's been a rough year for live-service game makers.
Sony-owned Bungie, which makes one of the industry's most-revered live service games, Destiny 2, cut 8% of its workforce last month, after missing revenue targets by 45%, according to a Bloomberg report.
Sony plans to release six live service video games by March 2026, down from 12 initially planned, the company recently told investors, VGC reports. Sony's CFO and acting head of PlayStation, Hiroki Totoki, cited time needed to ensure game quality.
Epic Games, which let go of 16% of its workforce in September, announced last week that its premier live-service game, Fortnite, drew nearly 45 million players in one day after reintroducing the game's original map.
4. Need to know (supersized edition)
🌴 Rockstar Games will release its first trailer for the next Grand Theft Auto in early December, studio co-founder Sam Houser announced last week.
🔨 The latest Call of Duty, Modern Warfare III, has been slammed by critics, who say its short single-player campaign is sub-par for the series.
🐦 Sony is dropping the ability for users to share screenshots from their PlayStation to X (formerly Twitter), as have Microsoft and other companies, since X owner Elon Musk announced plans to raise fees around such integrations, Mashable reports.
🔥 Nintendo says it sold 4.3 million copies of Super Mario Bros. Wonder in the game's first two weeks of release, a record for a Mario game since the company began tracking such info in the mid-2000s.
🎮 Microsoft is partnering with Inworld to build AI-driven tools to let game designers turn text prompts into "detailed scripts, dialogue trees, quests and more" and "dynamically generate stories, quests and dialogue," according to Microsoft's head of gaming AI, Haiyan Zhang. (Read Axios' impressions of Inworld's AI-driven gaming tech.)
🟥 Netflix's lineup of mobile games offered to subscribers will include the acclaimed Hades, a remake of Braid, and a spinoff to the streamer's hit show Money Heist, according to a rundown at Polygon. (The company's head of film told Collider he's eager to advance the studio's plans for movies based on BioShock and Gears of War.)
🤔 Unity says the much-discussed changes to the fees it charges developers will have "minimal benefit" to its business in 2024, but could grow afterward, CNBC reports. The company has warned it may have to lay off more employees, having cut 600 last spring.
😲 Ubisoft is giving crypto gaming another go, partnering with blockchain firm Immutable for an unspecified "new gaming experience," the companies have announced.
⬆️ Roblox's daily active user count grew to 70 million in the three months ending Sept. 30, with more than half over the age of 13, according to company figures.
⬇️ The Overwatch League, Activision Blizzard's premier esports league, is "transitioning," the company tells Polygon, as the company plans to pay out $6 million in termination fees to all 20 teams. Going forward, the company may operate competitive Overwatch through the Saudi-basked ESL FACEIT Group, according to The Jacob Wolf Report. (A Saudi team won The Overwatch World Cup on Nov. 4.)
👀 Narrative designer Meghna Jayanth backed out of presenting an award at the Golden Joysticks last week, saying organizers were prohibiting political statements. Jayanth, in remarks shared on social media, had planned to criticize Israel and call for a ceasefire in Gaza. A rep from the awards did not reply to Axios' request for comment about the matter.
🏆 The Game of the Year nominees for The Game Awards, voted on by a media panel and announced today, are: Alan Wake 2, Baldur's Gate 3, Marvel's Spider-Man 2, Resident Evil 4, Super Mario Bros. Wonder and The Legend of Zelda: Tears of the Kingdom.
☹️ More layoffs: Warframe developer Digital Extremes is cutting "a number of" workers after closing it external projects division; Embracer's Free Radical Design is reportedly facing closure, per VGC; Amazon is laying off 180 people from its Game Growth team and Twitch-affiliated Crown Channel, per Aftermath; 20% of esports group 100 Thieves; and over 100 VFX and IT workers at Ubisoft.
😀 Aftermath, a worker-owned news and opinion outlet co-founded by ex-Kotaku reporters and editors, is now live, amid a year of layoffs in games media (full disclosure; I hired most of them at Kotaku and I've signed up to support their work at the new site too).
5. New Super Mario fact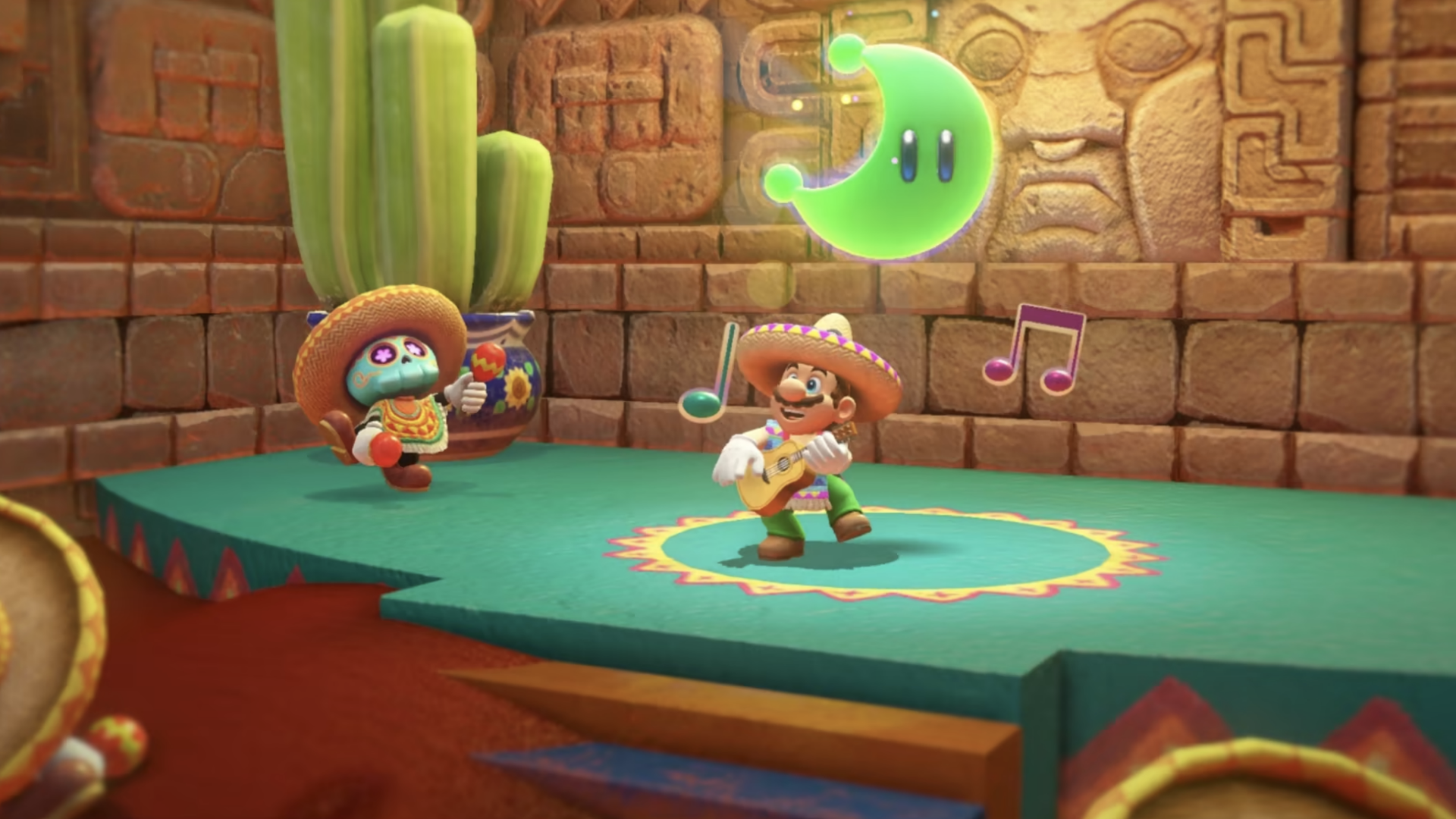 My 6-year-old son, while waiting on line for a ride at Disney last week: "Mario is from Mexico, right?"
Me: "What do you mean?"
Him: "Because he always says it!"
Me: [confused]
Him: "mex-i-CO!!"
For those of you who can't click or put the sound on, he's saying "let's-a-go!" Or is he?
🎁 Like the newsletter? Refer Axios Gaming to your friends to spread the word and get free stuff in the process. Follow the link here to begin.
🐦 Find me on Twitter or Threads, @stephentotilo.
Thank you to Scott Rosenberg for editing and Kathie Bozanich for copy editing this newsletter.
Constantly learning new things about Mario.