Have your neighbors signed up?
Today's Smart Brevity count: 1,083 words, a 4-minute read.
What else should we write about this summer? Hit reply to this email or message me at steve@axios.com, Kaveh Waddell at kaveh@axios.com and Erica Pandey at erica@axios.com.
Situational awareness: Amazon's shares are down 1.4% after hours following the e-commerce giant's mixed quarterly results. Amazon missed earnings expectations, but beat on revenue.
Okay, let's start with ...
1 big thing: Improving on Darwin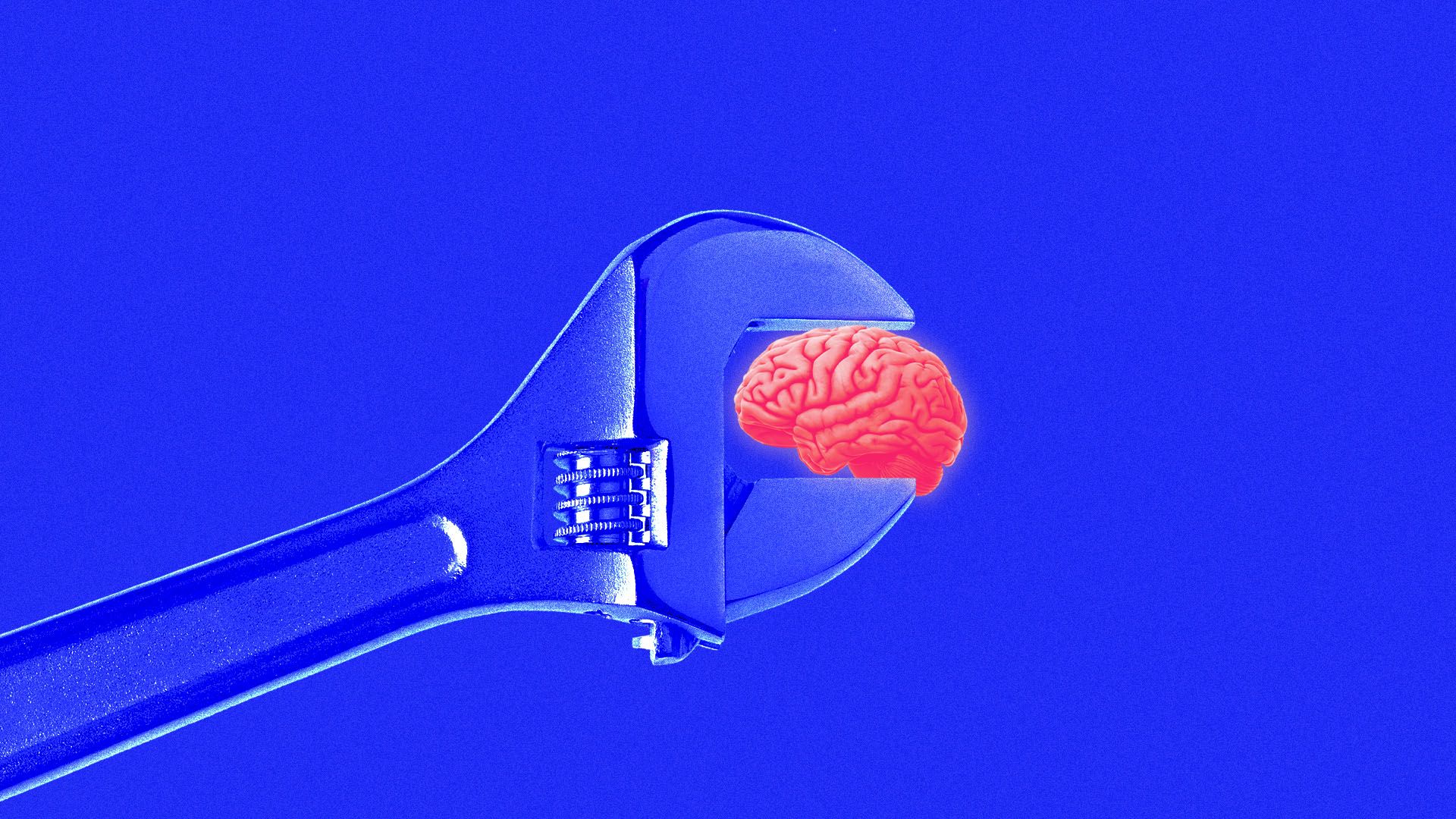 Connecting brains directly to machines has helped paralyzed people begin to speak and amputees to feed themselves again — early steps toward the miraculous cures that have been the main focus of the neurotechnology field, Kaveh reports.
But a smaller group of researchers and startups — plus the Pentagon — is working toward an even longer-term goal fraught with scientific and moral hurdles. They plan to improve on healthy humans, in a bid to pick up where evolution left off.
Why it matters: If scientists can achieve this lofty goal — and make the technology to do it widely available — they would bring about the most significant transformation in how humans operate since we fashioned the first stone tools millions of years ago.
The big picture: People interact with the world by perceiving it — with senses like sight, touch and other less familiar ones — and then acting on it by moving their bodies. And over time, we learn how to adjust our actions to better achieve our goals.
Neurotechnology aims to augment these fundamental abilities — receiving input, producing output, and learning — with a direct brain connection to machines.
Brain devices are already beginning to restore senses or motor functions that people have lost or were born without. But scientists believe they can also add new ones, essentially creating superhumans capable of feats the average person is not.
What's happening: Improving on humans is Elon Musk's ultimate goal for Neuralink, his brain–computer interface startup. Musk argues that supplementing the brain is crucial for humanity to avoid being left behind by AI.
Kernel, another buzzy startup, says it's creating brain technology to enhance intelligence, but details remain thin.
And dozens of academic labs are developing and testing these devices — many funded by DARPA's six-year-old BRAIN Initiative, which aims in part to train soldiers and Pentagon bureaucrats faster and further than ever before.
How it works: These technologies communicate with the brain — from outside the skull or by sticking electrodes straight into it — in order to read neural data, and often also to write information back in.
Theoretically, people could acquire senses that we're not born with — like rats that have received brain implants allowing them to see in the dark with infrared vision.
And just as early brain-connected prosthetics allow amputees to move an artificial limb as if it's their own arm, so too could people eventually be jacked into a computer or a faraway drone, controlling it like an extension of their body.
One long-term vision — along the lines of what Musk imagines — is a direct hookup to a powerful computer. Just like you reach for a calculator to compute a tip, you'd rely on a brain-connected computer for complex operations — but without being slowed down by slow biological intermediaries: your fingers and your eyes.
"We could potentially offload [a task] to the computer that is more suited for machine assistance (e.g., calculation speed, image recognition, repetitive tasks), in which case the processing power of computer-based AI models could directly augment our brains' natural cognitive and computational abilities."
— Al Emondi, Biological Technologies program manager, DARPA
But a likely earlier outcome doesn't involve plugging straight to a machine. Instead, researchers are connecting up to brains to help people learn the way they always have — just a little faster.
2. The signs of economic woe
A slew of foreboding news has emerged across the major economies, suggesting a major slowdown and potential recession.
Among the warning signs, from Axios' Dion Rabouin and Courtenay Brown:
In the U.S., ahead of tomorrow morning's release of second quarter GDP, the New York and Atlanta Fed are signaling a major slowdown.
In Europe, in an announcement today, the European Central Bank hinted that it could restart its huge asset-buying program, an effort to stave off a global slowdown.
In China, the government last week said growth fell to its slowest pace in almost three decades, the NYT reported.
Feeding into the worldwide picture as a whole, the IMF on Tuesday wrote down its forecasts for global growth for the third time this year.
Thought bubble from Dion: "The main culprit in the global slowdown is manufacturing, which has been increasingly negative in countries around the world all year. The IMF points squarely to the U.S.-China trade war that is gnawing away at the world's No. 1 trading nation (China), and the downturn is spreading, particularly to Europe. Experts believe the ECB's expected stimulus measures will help, but not much."
What's happening: One useful lens on the situation is Germany, the world's third-largest growth engine, whose manufacturing sector has been contracting all year, as its economy falls closer to recession, Dion writes.
This month, Germany's manufacturing sector showed its worst reading in 7 years, a continuation of a crumbling industry that just last month saw the sharpest slide in factory orders since the financial crisis.
In April, analysts at IHS Markit warned that the manufacturing sector was "clearly in deep recession" and companies had begun laying off workers.
"A large fall in the PMI is of course worrisome, particularly if it is a fall from a level that was already low," Jeromin Zettelmeyer, a senior fellow at the Peterson Institute for International Economics, tells Axios. "There is volatility in these numbers, so I would not panic, but I am indeed worried."
3. Refugee flow into Europe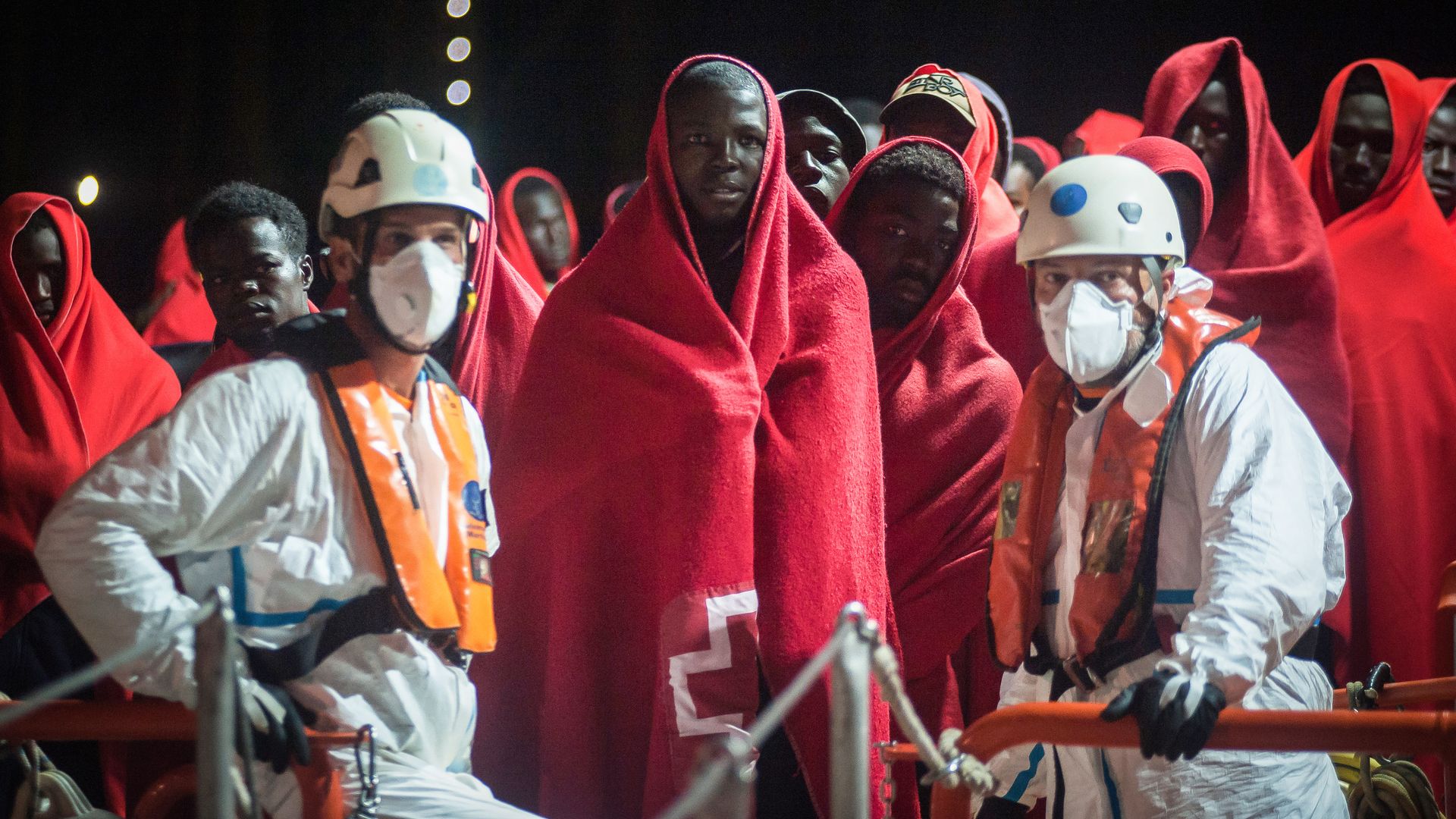 The number of refugees arriving in Europe from across the Mediterranean has slowed this year: As of Monday, the number was 43,369, according to UNHCR. By comparison, there were:
141,472 in 2018
185,139 in 2017
373,652 in 2016
1.03 million in 2015
225,455 in 2014
(h/t Ian Bremmer)
4. Worthy of your time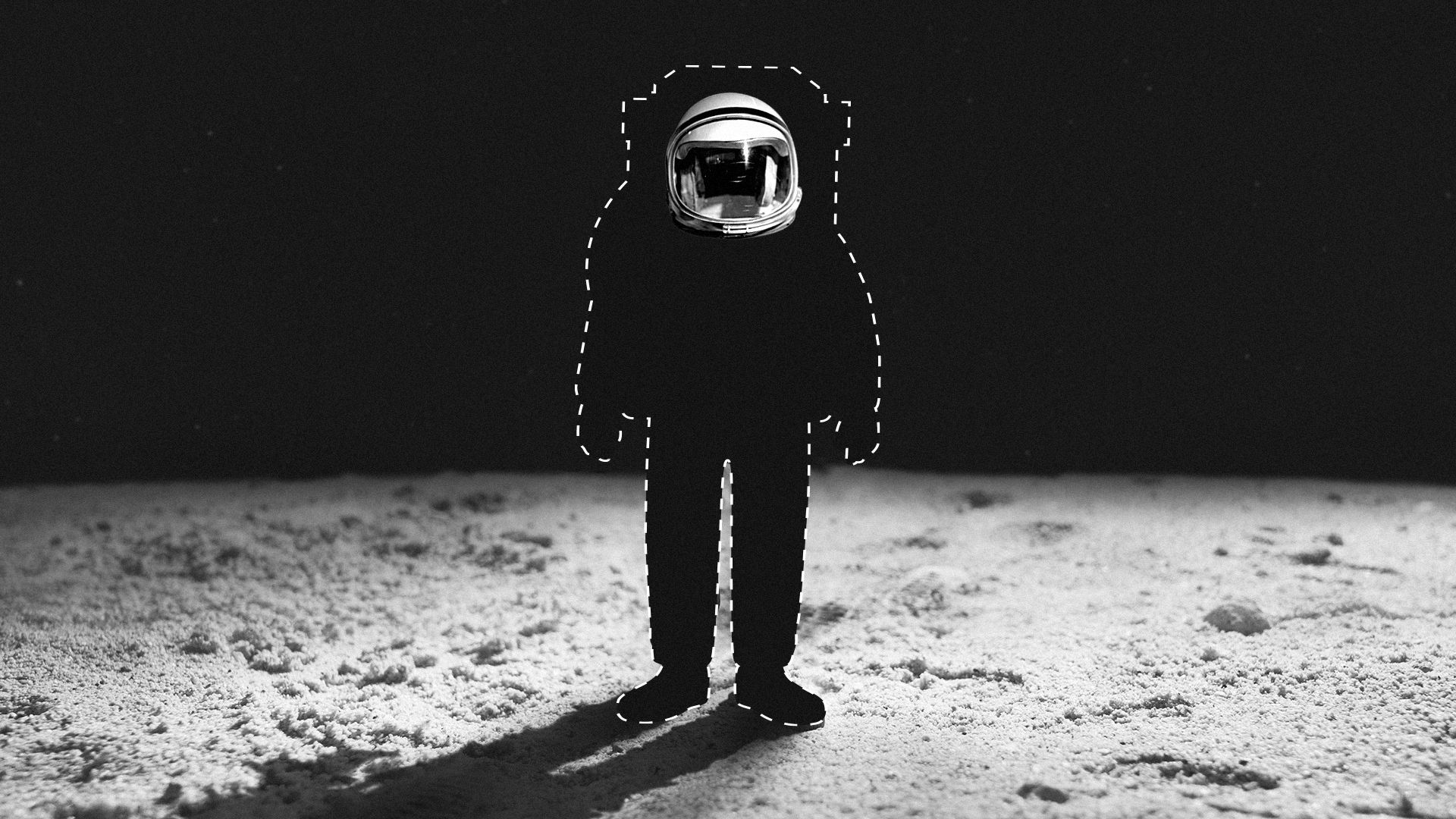 Amazon is watching (Will Oremus - OneZero)
NASA is in the market for a new spacesuit (Miriam Kramer - Axios)
The next billion's $25 phone (Newly Purnell - WSJ)
The scooter repo men (Amy Martyn - The Verge)
The asteroid mining bubble bursts (Atossa Araxia Abrahamian - MIT Tech Review)
5. 1 faster thing: Drive-thru AI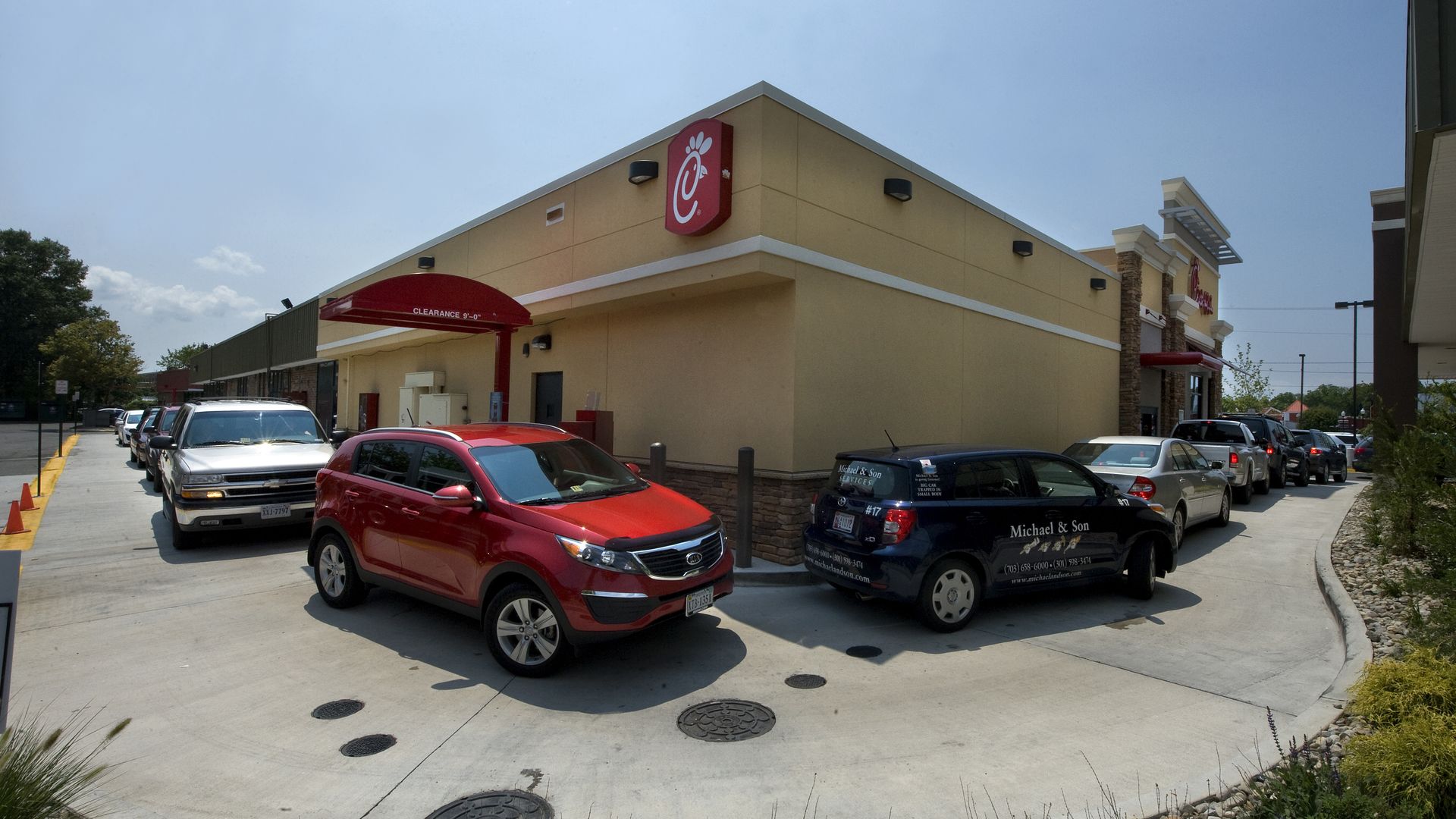 What's 7 seconds? A lot if you are a patron of drive-thru fast-food joints, and are spending on average almost 4 minutes before getting your beverage or meal, 23% slower than 15 years ago.
That's how much time Valyant, a Colorado-based company, says it can save by using AI to speed customers through long drive-thru lines.
The rationale: "Cutting down drive-thru times will be crucial to long-term success of fast food restaurants, especially since this area makes up 60% to 70% of sales," writes Julie Littman at Restaurant Dive.
Go deeper: Reducing the drive-thru stress