Axios AM Deep Dive
May 07, 2022
Good afternoon, and welcome to our Deep Dive on long COVID, led by the Axios health care team.
Smart Brevity™ count: 1,280 words ... 5 mins. Edited by managing editor David Nather and senior health care editor Adriel Bettelheim.
1 big thing: Next COVID crisis
Long COVID is emerging as the next phase of the global health crisis, afflicting millions of people with neurological issues, cognitive difficulties, breathing problems and organ damage months after they fell ill, Axios' Adriel Bettelheim reports.
It's also testing overtaxed health systems with waves of chronic illness, and patients who may never truly get better.
Why it matters: Our understanding of long COVID is so new that many patients can't get a clear medical explanation, and face frustrating struggles to get diagnosed and find treatment.
The big picture: Increasingly, "long haulers" find themselves falling through gaps in the social safety net — especially when they're too sick to work, but not ready or able to be designated disabled.
There's growing evidence the condition also increases the risk of serious non-COVID health outcomes, including heart attacks, strokes, diabetes and brain shrinkage.
Worse yet, long COVID is still so new and mysterious that many physicians and researchers are still trying to figure out how to treat it.
"There's not a definite plan to actually help this pain go away," Julie McGehee, a tech worker in Austin, Texas, who contracted the virus while in Mexico in January, tells Axios' Tina Reed.
By the numbers: The impact of long COVID is growing.
As many as 24 million Americans may have experienced long COVID symptoms.
A UK study of 2,320 COVID patients discharged from the hospital in the first 13 months of the pandemic found fewer than half had fully recovered a year after contracting the disease.
Women were 33% likelier to have lingering symptoms.
What it's like: Cara — a 39-year-old Baltimore accountant who would have described herself as "Type A" just a few months ago — tells Tina she now struggles to make it through her workday or even walk up a flight of stairs without gripping the railing.
Her brain fog is one of the symptoms that bothers her the most. "I have to use my brain. ... I'm scared s---less. I don't know when it'll come back," she says.
"I don't know how long it's going to be, and it's frightening as hell."
2. What we know
Long COVID likely isn't just a single illness, but instead a number of different types of disorders sparked to life by a COVID infection, Tina reports.
Why it matters: The hydra-headed nature of the condition is just one of the complexities researchers are only beginning to tease out. They're trying to understand why some people develop multiple chronic symptoms — after what is often a mild coronavirus infection.
The big picture: Long COVID symptoms include everything from brain fog and fatigue to organ damage, chest and joint pains, loss of senses of smell and taste, cough, headache, and gastrointestinal and cardiac issues.
Who's at increased risk: Women and girls appear to experience long COVID symptoms more often than men, according to a study in Infectious Diseases.
The presence of certain autoantibodies, as well as having Type 2 diabetes or reactivation of the Epstein-Barr virus, could mean a patient has a higher chance of developing long COVID, a study published earlier this year in the medical journal Cell found.
What causes it: There are several theories about mechanisms behind long COVID — including vascular or nervous system dysfunction, or persistent replication of the virus in the body, says Michael Brode, medical director at UT Health Austin's Post COVID-19 program.
Therapies: Treatment often comes down to trial and error, and symptom management.
"We're basically taking what [we] see from other diseases," Brode says.
Multiple studies have suggested a gradual increase in exercise through physical therapy can be helpful in alleviating symptoms. But it's an open question how hard to push people, since exercise greatly exacerbates problems in many patients.
3. Coming coverage fight
Americans suffering from long COVID are running into the obstacles presented by health and safety net systems that are difficult to navigate in the best scenarios —and certainly aren't set up to deal with the ambiguity of a new chronic disease, Axios' Caitlin Owens reports.
Why it matters: Long COVID patients can be hit with the financial double whammy of expensive medical bills and a reduction in income, if the condition impairs their ability to work.
But they may struggle to receive help: Their condition is difficult to diagnose, no standard treatment guidelines exist and policy hasn't kept up with the pandemic.
The big picture: Many Americans haven't been impacted financially by the virus itself — at least, not yet.
But having long COVID could in some cases resemble living with HIV, or any other chronic condition that requires ongoing care — and may keep someone out of work.
State of play: Like health insurance, there are both private and public sources of disability insurance. But to qualify, someone has to prove they have long COVID, and that it prevents them from being able to work.
"It is not as simple as you call someone, you say, 'I had COVID,' and they start sending you [a portion of] your salary," says Matthew Cortland, a senior resident fellow at Data for Progress.
4. The business of treating long COVID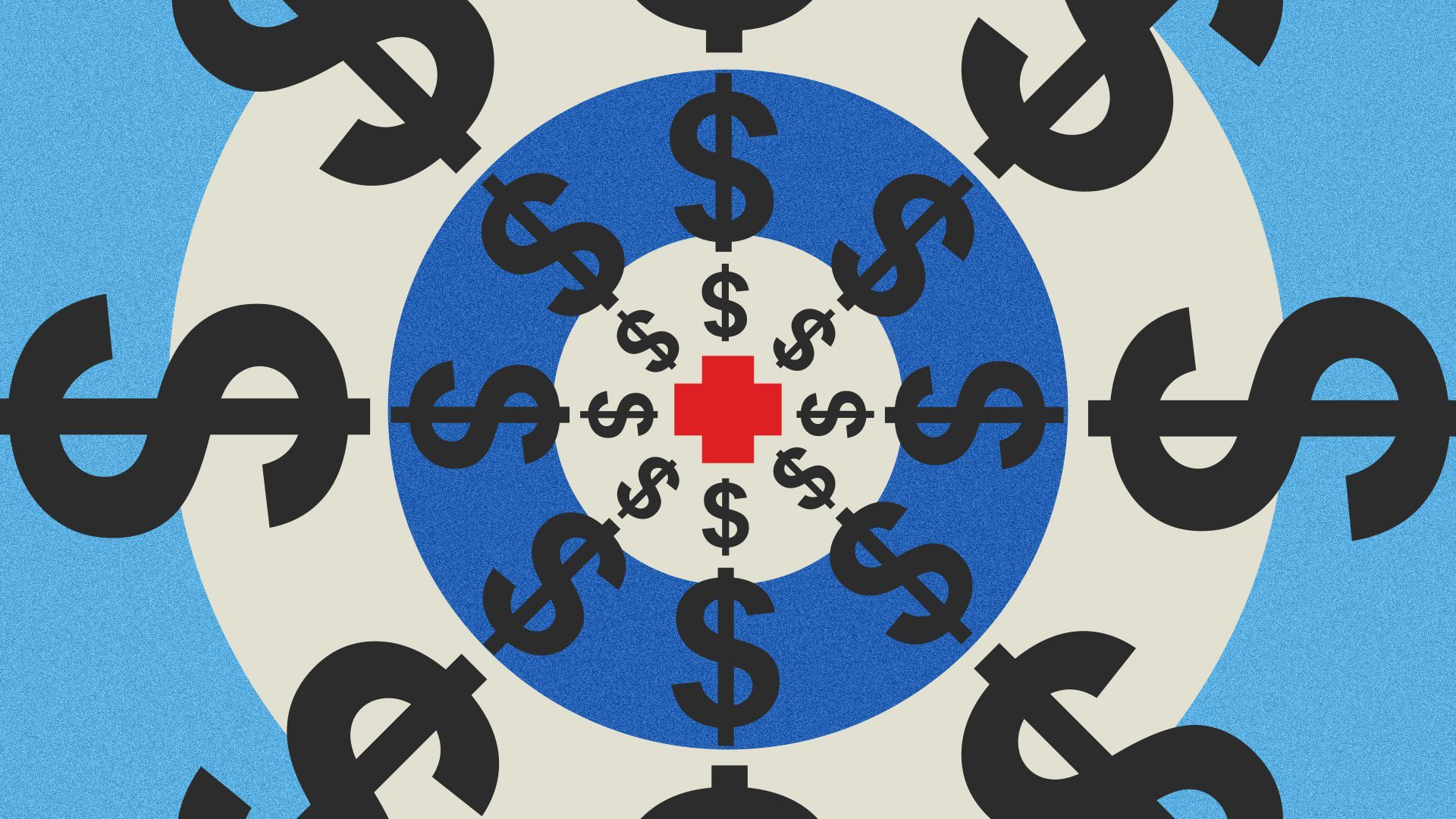 Dozens of health systems across the country have opened new clinics in the past two years to provide care to long COVID patients, Axios D.C.'s Chelsea Cirruzzo reports.
Why it matters: These long COVID clinics are providing a multidisciplinary approach that cuts across medical specialties to treat the wide range of symptoms patients face.
How it works: Long COVID clinic officials tell Axios they bring in a number of specialists — including physical and occupational therapists, neurological specialists, and behavioral health providers — to tailor treatment depending on a patient's symptoms.
At the Mayo Clinic, which began its own post-COVID clinic in the spring of 2020, providers may also treat other chronic diseases that have been exacerbated by COVID, says Greg Vanichkachorn, a physician with the Mayo Clinic.
But there's another component that's key to long COVID clinics: actually listening to patients.
"We often find that when patients come to get care for long-haul COVID, they feel abandoned," Vanichkachorn says. Patients, he says, may have already seen providers who didn't believe their self-described symptoms.
5. Axios-Ipsos poll: Americans support protections
Most Americans think long COVID is a disability and approve of giving stronger support to people who have it, including workplace protections and free medical care, according to an Axios-Ipsos poll.
And they overwhelmingly favor requiring health insurance companies to cover treatment for it, Axios' David Nather reports.
By the numbers: Seven out of 10 respondents said they'd support identifying people with long COVID as having a disability under the law and giving people workplace protections for it. 67% said they'd support giving long COVID patients access to medical services and care for free.
Free medical care doesn't win majority support across the board. Just 47% of Republicans supported it, compared to 86% of Democrats and 67% of independents.
But workplace protections for people with long COVID won at least a narrow majority support, regardless of party: 87% of Democrats, 56% of Republicans and 69% of independents favor the idea.
6. Where to get help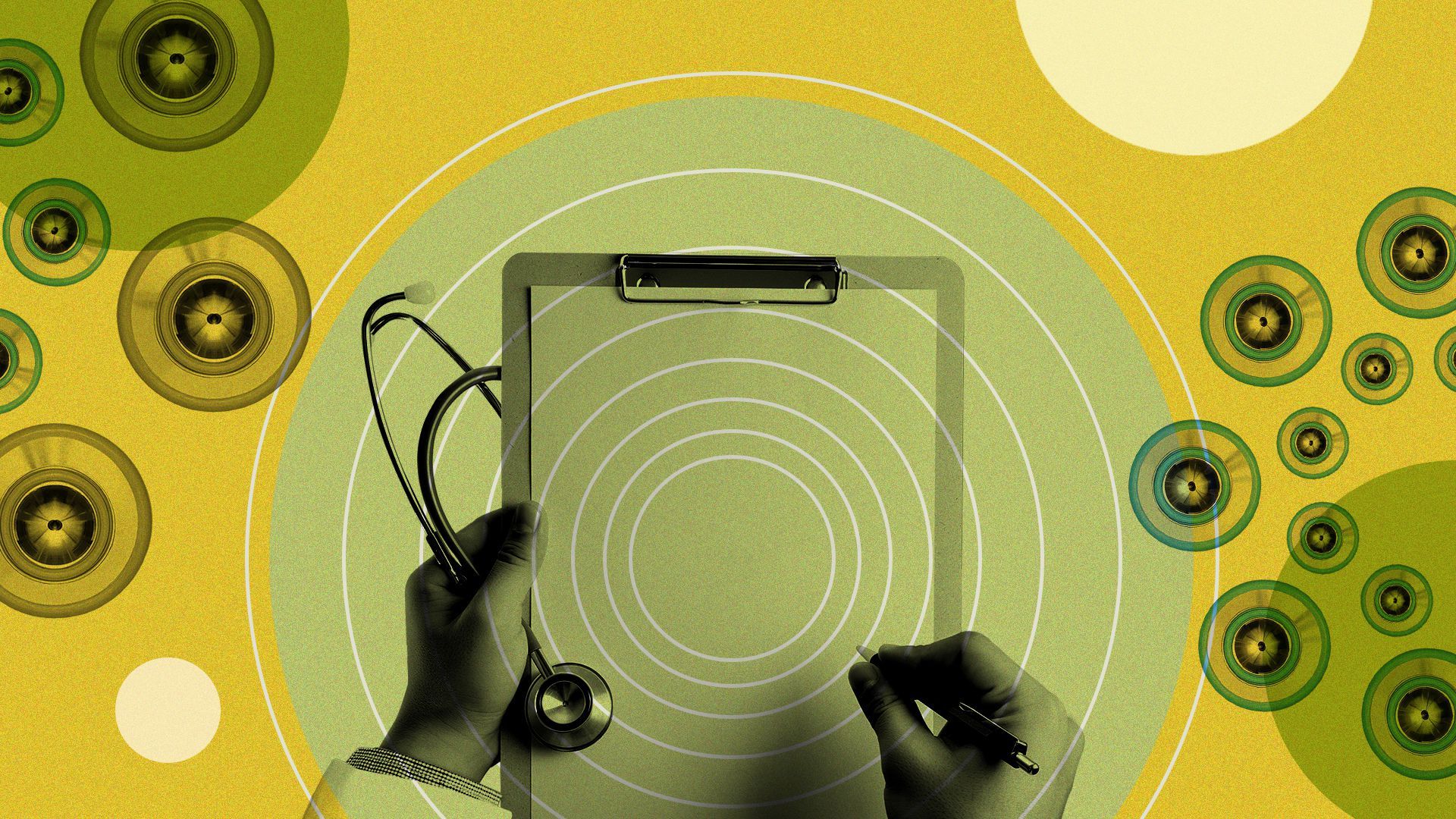 Here are resources that might help you figure out next steps if you have long COVID, or think you might: