Axios AM Deep Dive
January 16, 2021
With four days to the inauguration of President-elect Biden and Vice President-elect Harris, here's a special Deep Dive on the incoming administration's plans and team.
Smart Brevity™ count: 1,183 words, or 4½ minutes.
1 big thing: What business wants from Biden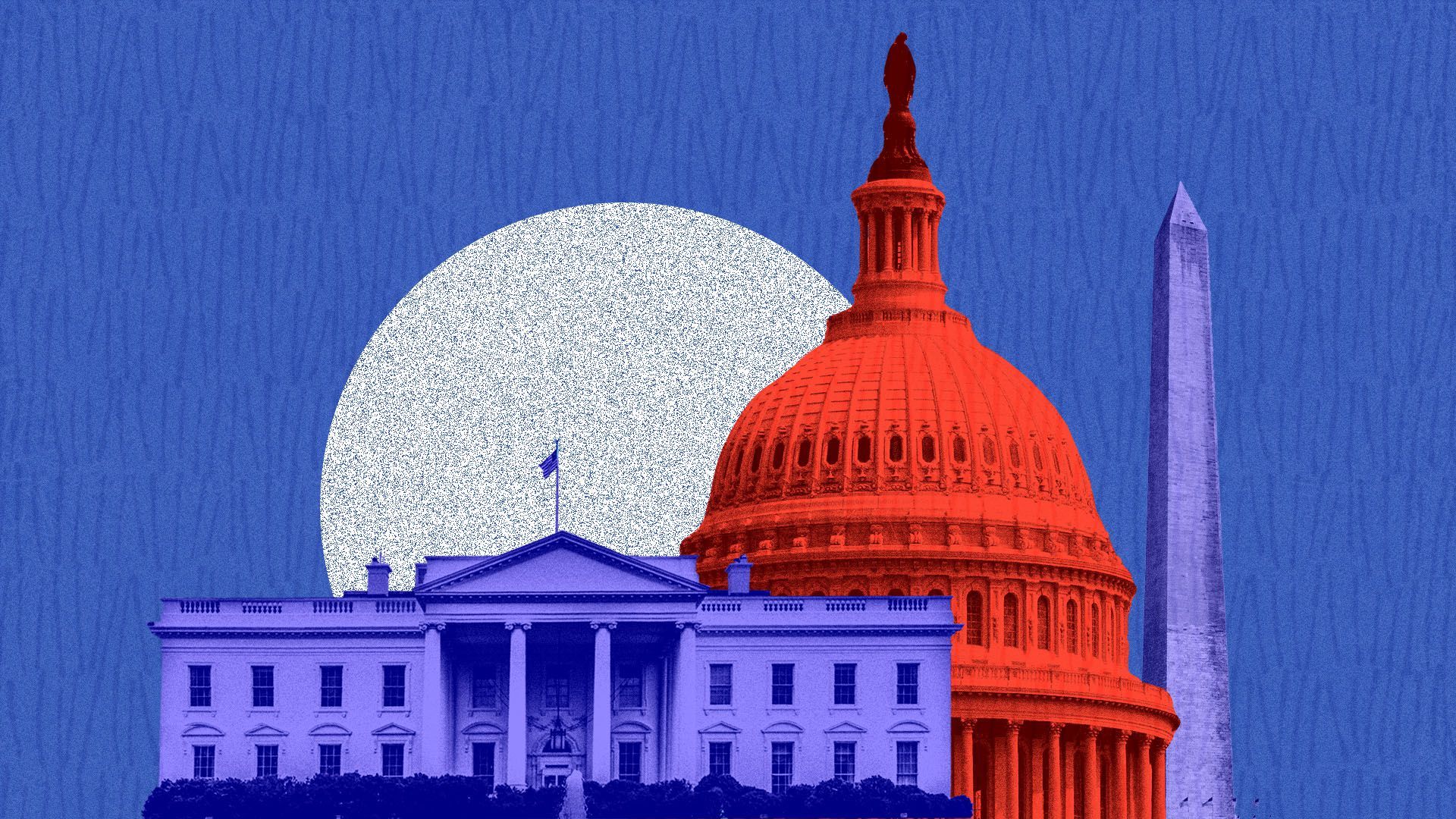 Top corporate leaders tell me President-elect Biden's Cabinet and West Wing picks appear to be animated more by competence than by ideology, making business optimistic about working with the new administration.
Why it matters: Biden will probably ultimately raise the taxes of these CEOs and other executives. But after the Trump years, what CEOs really want is a government that functions and that they can deal with comfortably.
Suzanne Clark, president of the U.S. Chamber of Commerce, told me that the #1 desire she hears from members, including small businesses, is "more responsible adults in the room governing."
Clark said key parts of the early Biden agenda — pandemic relief, vaccines, infrastructure, trade, immigration, workforce — "are all business priorities."
Familiar faces help: Biden has taken some heat about his top picks from Democrats' progressive wing. But business has worked with many of his nominees and appointees for years — even decades:
Janet Yellen for Treasury. Merrick Garland as an attorney general who'll be tough but fair. Tony Blinken as a secretary of state who'll engage with the world. Rhode Island Gov. Gina Raimondo for commerce secretary. Jennifer Granholm, who worked with business as Michigan governor, heading Energy.
In the White House, Chief of Staff Ron Klain goes back to the Hill in the '80s. Jeff Zients, COVID response coordinator, is a former CEO.
Rep. Cedric Richmond of Louisiana as director of public engagement. Brian Deese as economic adviser. Steve Ricchetti, Mike Donilon, Anita Dunn, Bruce Reed — all comfort food for Biden, and also comfort food for business.
The biggest ask corporate America has of the incoming Democrats is de-escalation: CEOs don't want Biden folks to use business as a punching bag, then call up to get help lobbying for votes in the narrowly divided House and Senate.
"Business and political leaders both need to put their short-term interests aside right now and do what's best for the country," Peter Scher, JPMorgan Chase's Mid-Atlantic chair and head of corporate responsibility, told me.
2. 🗳️ Tale of the tape
3. Early test for Biden Doctrine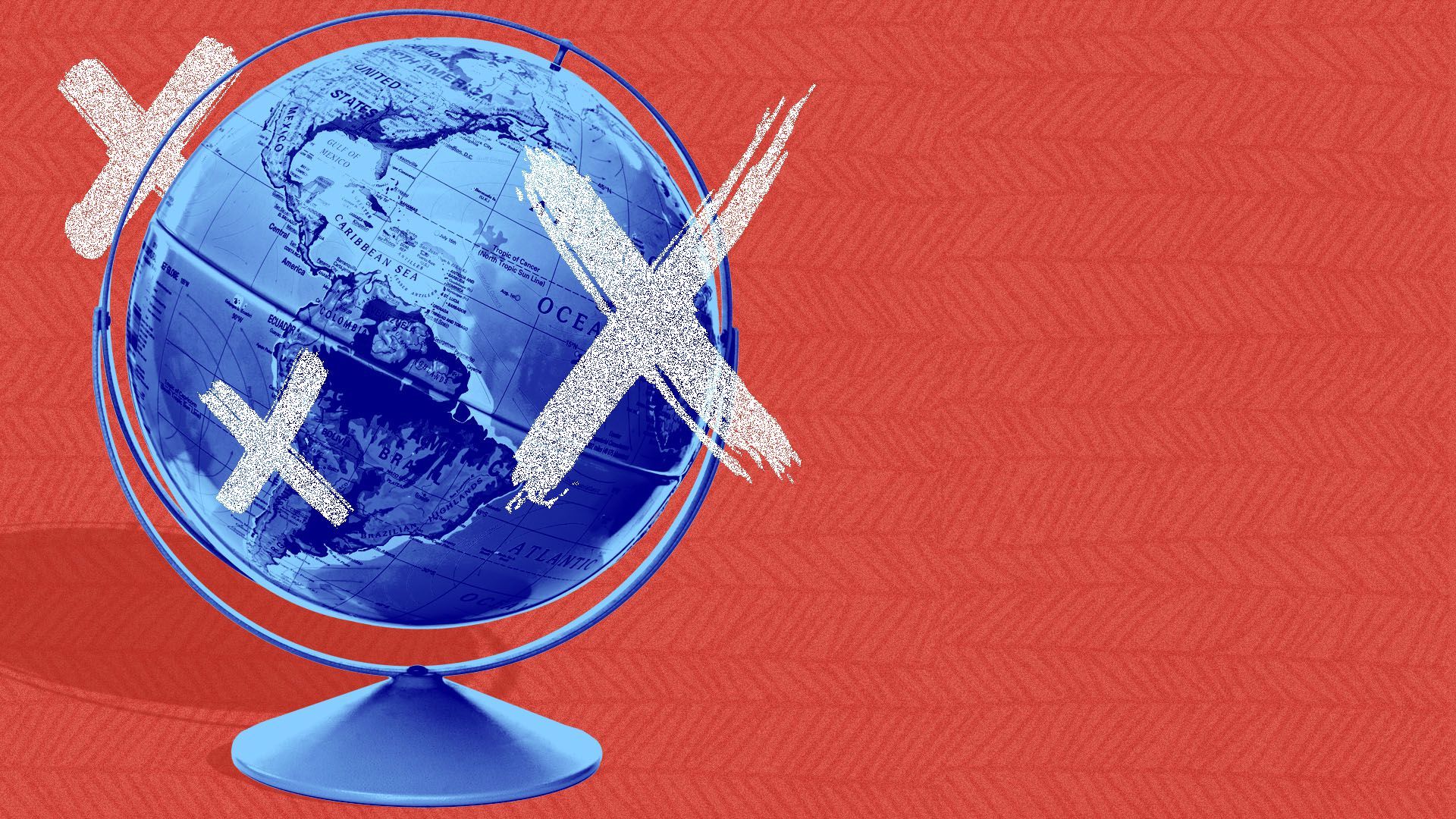 Biden's foreign policy team could just about have been assembled by returning to President Obama's second term and playing a round of musical chairs, Axios World author Dave Lawler writes.
The big picture: Nearly all of the three-dozen picks announced thus far served under Obama, often in positions adjacent to those they'll now hold.
The State Department, for example, will be led by two people — Blinken and Wendy Sherman as his deputy — who previously served just one rung below their new jobs.
What to watch: One early test will be Biden's plan to revive Obama's signature foreign policy achievement, the Iran nuclear deal.
Most of the deal's negotiators and fiercest advocates, including Sherman and incoming climate czar John Kerry, are joining Biden's team. Go deeper.
Who to watch: Jake Sullivan, 44, will be the youngest national security adviser since the Kennedy administration.
Subscribe to David Lawler's twice-weekly Axios World newsletter.
4. Wall Street power shift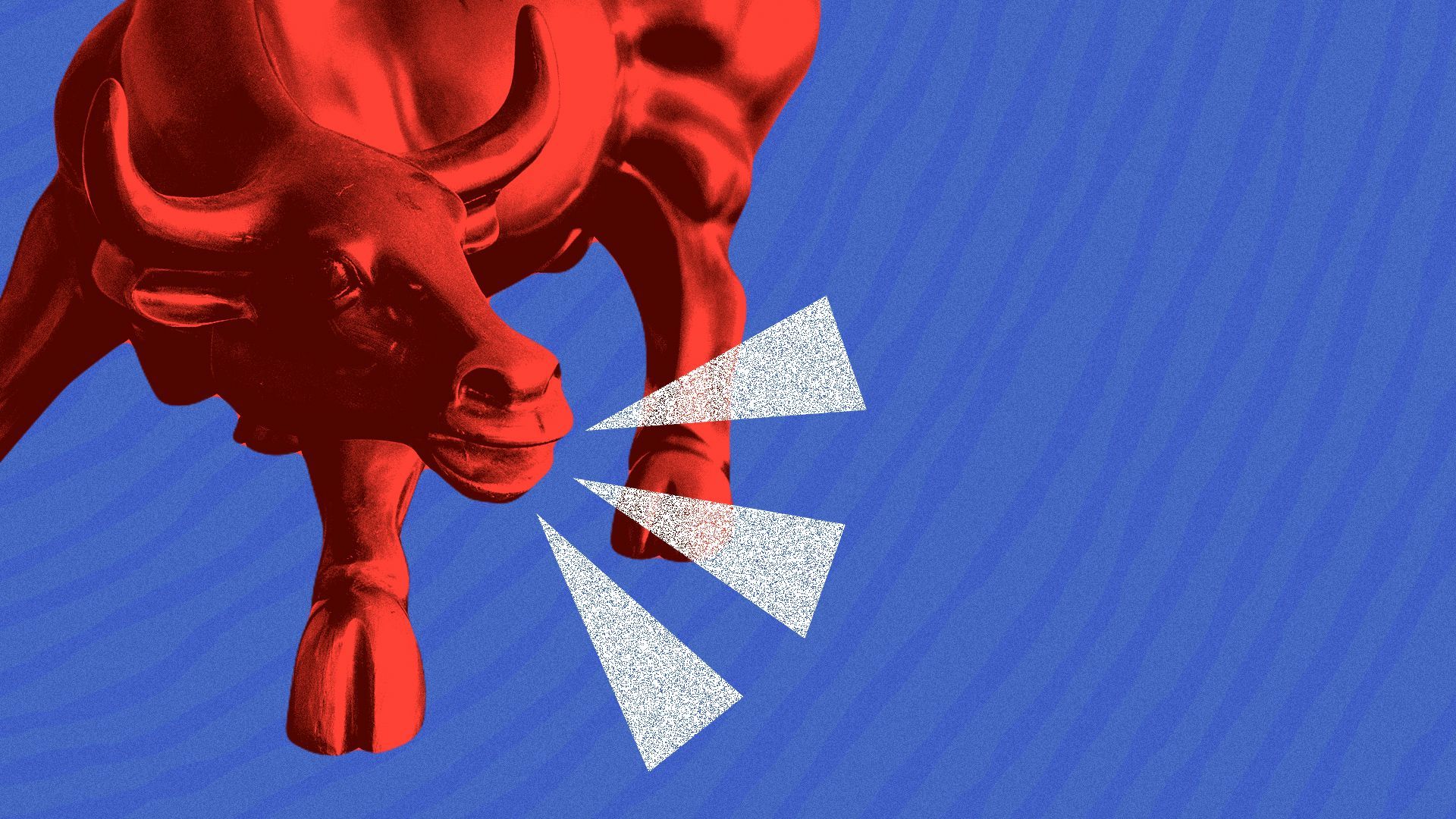 Power will move from Wall Street to Washington over the next four years, chief financial correspondent Felix Salmon writes.
That's the message being sent by Biden, with his expected nomination of Wall Street foe Gary Gensler to head the Securities and Exchange Commission, and by Sen. Sherrod Brown (D-Ohio), incoming head of the Senate Banking Committee.
Why it matters: Biden is charting an economic policy that's visibly to the left of Bill Clinton and Barack Obama. If he succeeds, it's going to show up not only in taxes and spending, but also in regulation.
Who to watch: Biden is being pulled to the left on economic policy not only by the Democratic Party, but also by economic orthodoxy.
Led by incoming Fed Chair Yellen, the economic policy team has signaled that it will be the first administration ever to construct economic policy around issues like race, gender equality and climate change, rather than around traditional indicators like gross domestic product or deficit ratios.
Gensler has a skepticism of Wall Street learned the hard way — in the halls of Goldman Sachs. He won't be snowed by bankers trying to tell him that they know better than he does.
Subscribe to Felix Salmon's weekly Axios Capital newsletter.
5. Majority gives Dems new health care goals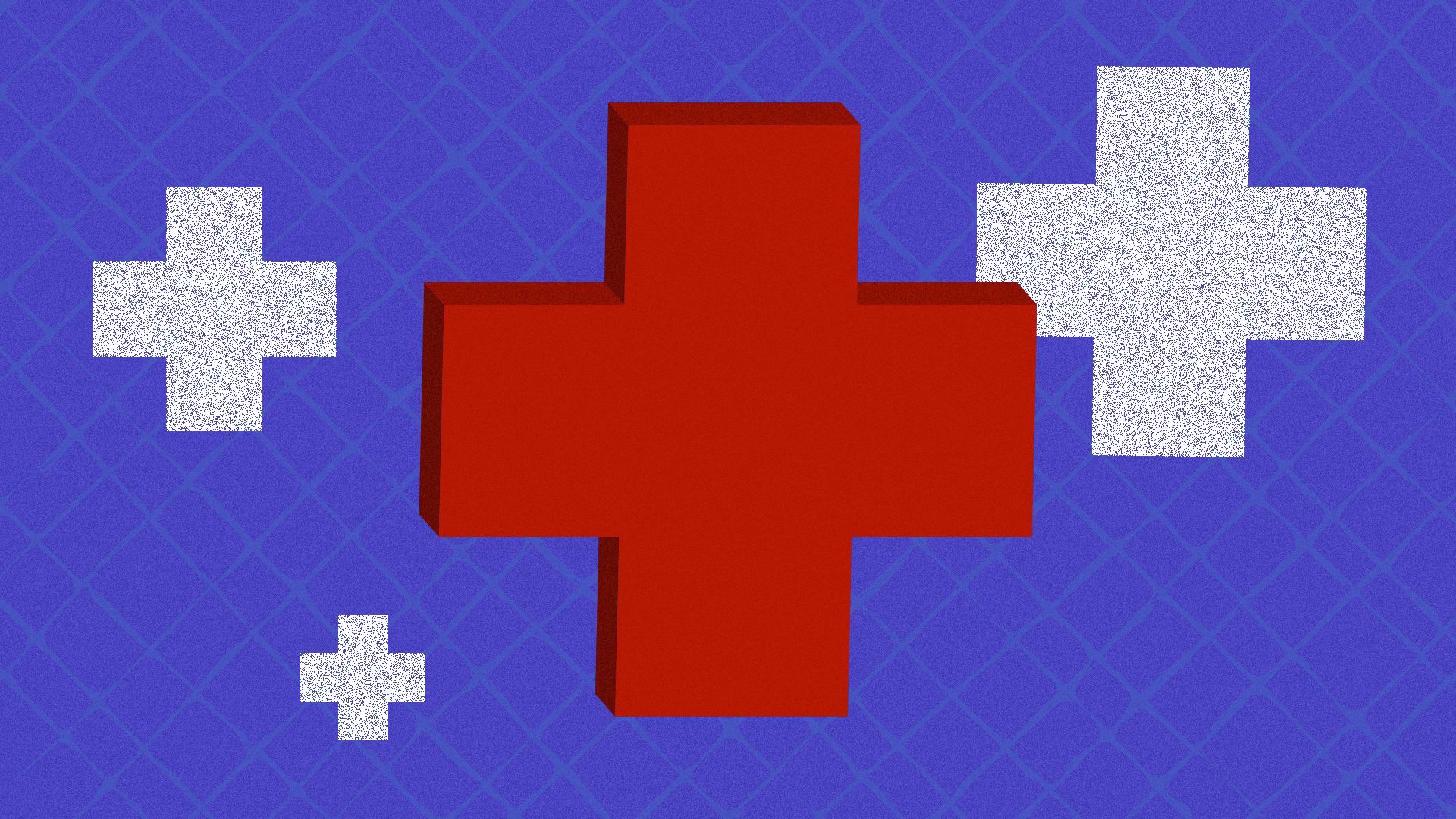 A narrow Democratic majority increases the odds that significant health care legislation could become law, Caitlin Owens writes.
What they're saying ... The Kaiser Family Foundation's Larry Levitt listed health policies that Democrats may enact with a Senate majority:
Nullifying the pending GOP lawsuit against the Affordable Care Act.
Making ACA premiums more affordable.
Offering incentives for states to expand Medicaid.
Allowing the government to negotiate drug prices.
Eliminating cost-sharing for coronavirus treatment.
Who to watch: Most Democratic policymaking on health care will come from the administration — specifically Biden's pick to head up the Department of Health and Human Services, Xavier Becerra.
Biden has also announced a task force, led by Marcella Nunez-Smith, on racial disparities in health care — a longstanding problem that got more urgent during the pandemic. 
Sign up for Caitlin Owens' daily Vitals newsletter.
6. Biden's tech hunger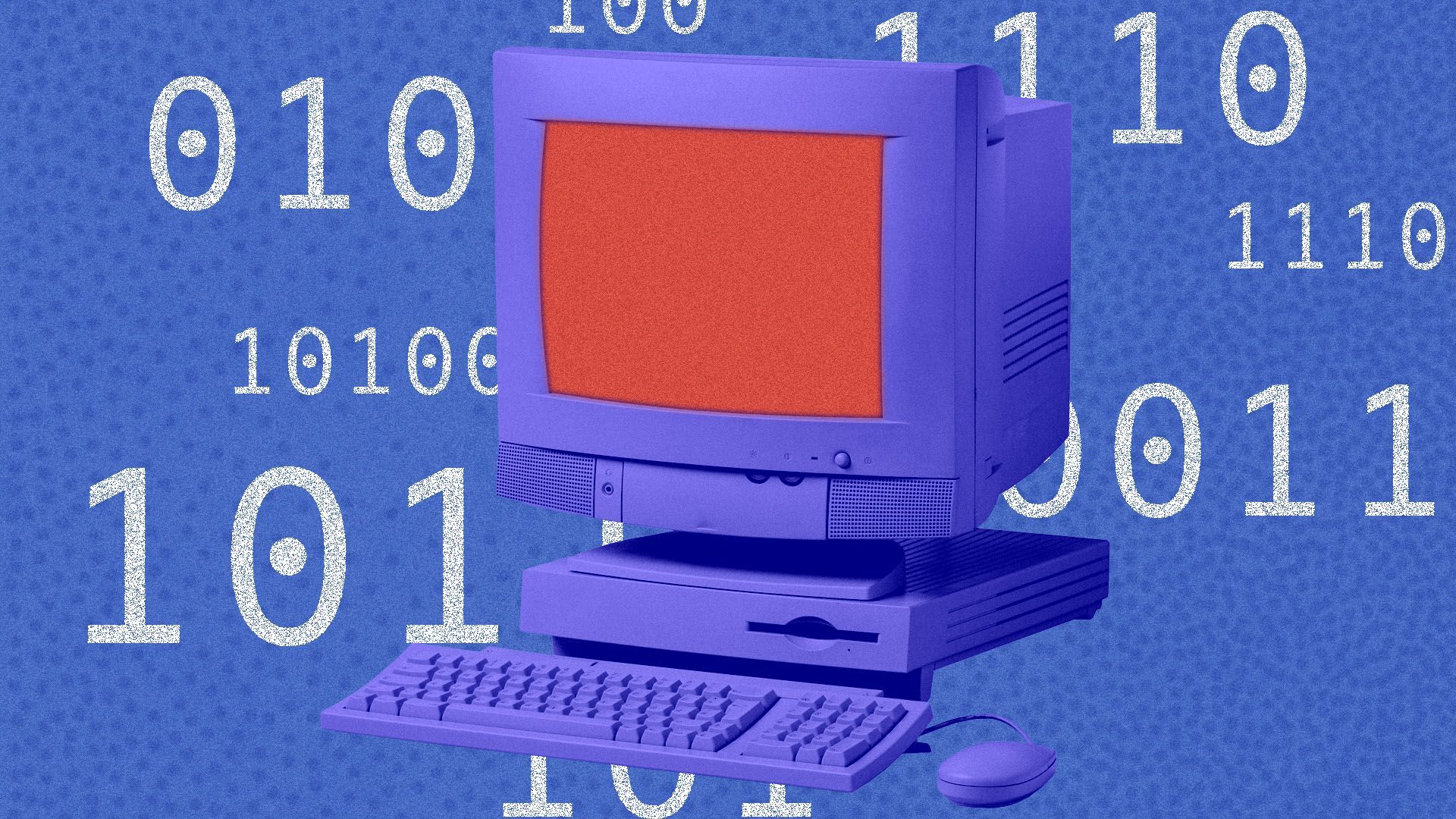 Biden will preside over a split tech policy — a return to Obama-era normalcy when it comes to getting more people online and a newfound hunger to rein in Silicon Valley giants, Axios tech editor Kyle Daly writes.
The intrigue: The party has broadly moved left on antitrust — and is angry at tech, besides. Major tech-minded antitrust legislation that could actually pass and get enacted is still a long shot but likelier than it's ever been.
What to watch: Biden, angry at the unchecked online spread of misinformation, has called for an end to Section 230 of the Communications Decency Act, which protects online platforms from lawsuits over content.
Full repeal is unlikely. But Democrats on the Hill are already talking about curbing Section 230's reach to impose legal consequences on platforms that fail to block or delete content that incites violence.
Who to watch: Bruce Reed, Biden's deputy chief of staff.
Reed, a vocal and enthusiastic critic of Section 230, wants the law to be overhauled or wiped from the books entirely so Congress can start over with a totally different legal regime for online content.
Sign up for our daily tech newsletter, Login.
7. The new team
8. Using jobs to keep climate in spotlight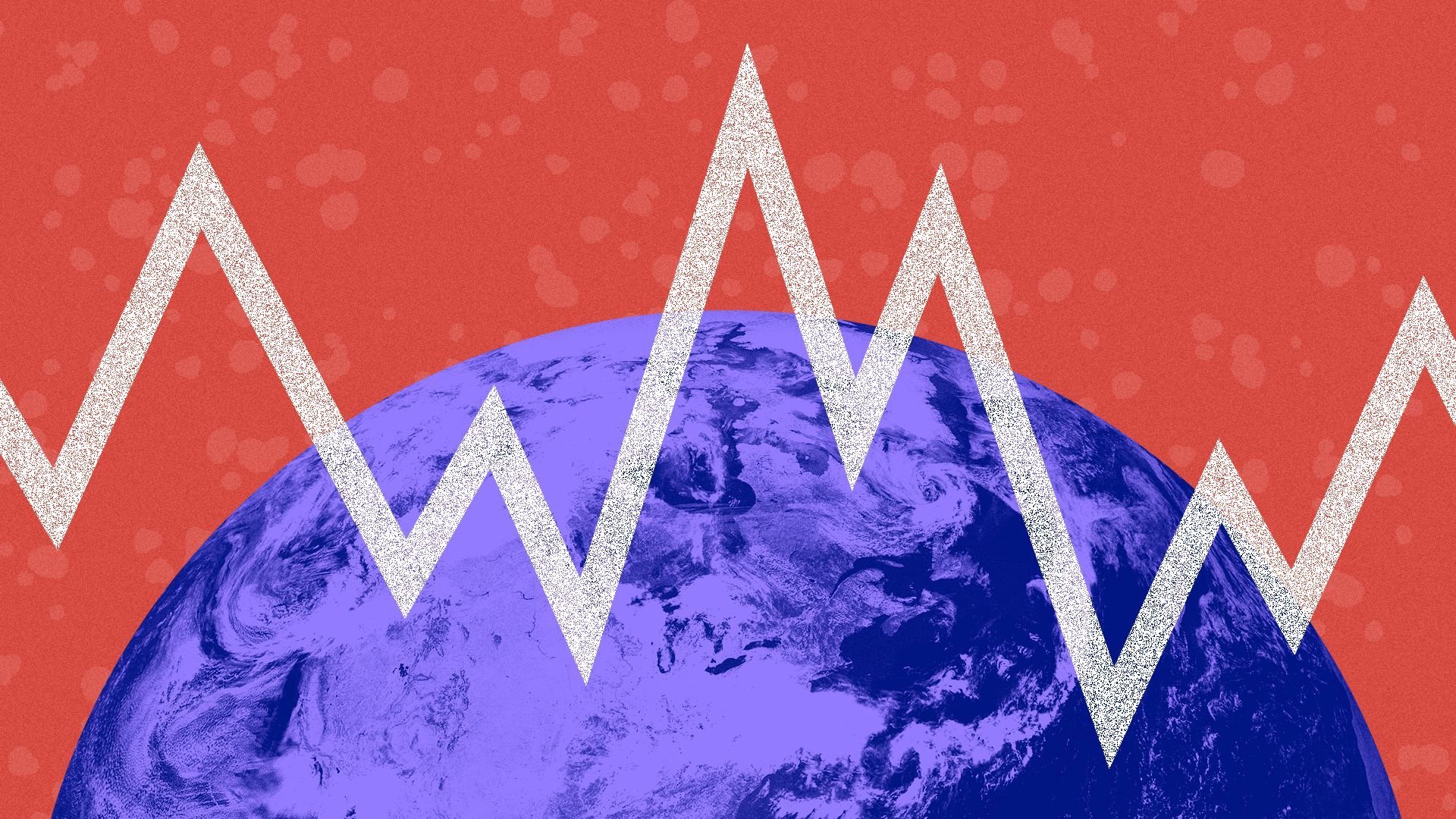 Biden's climate team plans to draw in agencies government-wide, and will emphasize racial justice and job creation in low-carbon industries, Ben Geman writes.
But big climate and energy bills will face high hurdles in Congress. So much of Biden's agenda will rest on executive actions that are certain to face intense legal battles.
What they're saying: "When we think about climate change, we think jobs. We think good paying union jobs," Biden said when he unveiled his energy team last month.
Biden cited opportunities in areas such as renewable power, electric vehicles and charging, water infrastructure and more.
Biden often mentions environmental justice — addressing disproportionate pollution burdens that poor people and communities of color face.
Who watch: Biden's team is tasked with breathing life into a platform that goes beyond anything contemplated in the Obama years. But executive actions will face legal challenges, and the legislative agenda is constrained by the narrowly divided Congress.
Gina McCarthy, the Obama-era EPA boss, will lead a new White House domestic climate policy office. She'll have to ensure that climate stays high on the agenda of a new administration consumed with the pandemic and the economy.
Deb Haaland, the nominee for Interior, will be at the helm of some of the most controversial parts of Biden's energy and climate platform — including what remains a vague plan to thwart oil and gas permitting on federal lands.
Sign up for Ben Geman's daily Generate newsletter.
📱 Get a jump on both ends of Pennsylvania Avenue with our nightly Sneak Peek. Sign up here.