Axios AM Deep Dive
March 09, 2019
Personal data is one of our most valuable assets, but we've given it away to the world's most powerful corporations.
This week, Axios' Kim Hart, David McCabe, Sara Fischer, Kaveh Waddell and Joe Uchill dive into modern consumers' vanishing privacy and the next act for our data.
Sign up here for other relevant Axios newsletters: Login, Media Trends, Codebook and Future.
1 big thing: Privacy unravels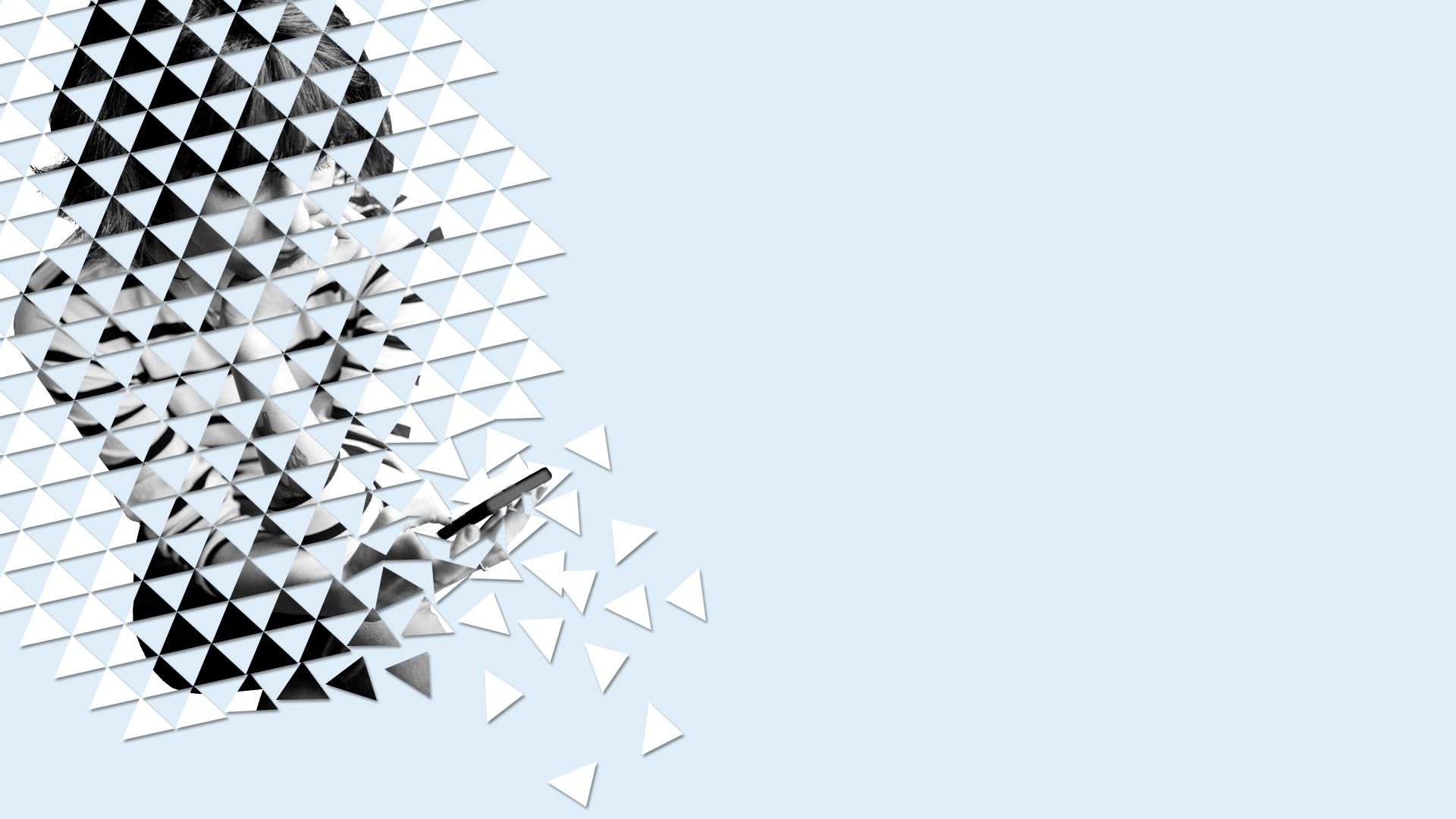 The grand bargain of the digital age, in which consumers have traded their data for free services, is coming apart. And it may be too late to regain control of the personal data that's been bought, sold and leaked all over the web for the past three decades, Kim Hart and Sara Fischer write.
Why it matters: If information is power, our lackadaisical approach to safeguarding details about our lives has made a handful of companies more powerful than we ever expected, and it's made consumers more vulnerable than ever.
A majority of Americans (64%) say they have personally experienced a major data breach, according to Pew Research Center.
Americans listed privacy of data as the top priority companies should address, beating issues like poverty and gun violence, according to the Axios-Harris Poll 100.
Here's what it's come to:
The big picture: A reckoning is underway. Major tech companies have announced sweeping changes to their businesses, with privacy — or at least their own versions of privacy— in mind.
Just this week, Facebook CEO Mark Zuckerberg said the company will rebuild all its services and apps around several privacy-focused principles, a major departure from how the company has positioned itself for the past decade.
New online models that prioritize more data control are beginning to take shape, like innovative data storage and transfer mechanisms and new ways of thinking about data ownership and portability.
Yes, but: The reckoning will happen slowly, and few people have said they'd be willing to pay to access services.
The majority of respondents in an Axios/SurveyMonkey poll say they're unlikely to pay for a company to not track their personal data.
Business models are cemented around the capture and trading of personal information, and consumers are still hooked on the free, real-time services they get in exchange for that data.
Surprisingly few consumers are taking meaningful action to restrict access to that data, or even read privacy policies. There's also no clear way for consumers to see how their data is priced and bartered.
Be smart: Giving consumers more control of their data also means they'd have to take more responsibility for it and actively manage it, like managing financial accounts. And there's going to be a lot more to manage over time.
What's next: In 2025, each connected person will have at least one data interaction every 18 seconds — or nearly 5,000 times per day, according to a recent IDC white paper.
Somebody's going to benefit from all that information.
2. Poll: Creeping toward crisis
Most consumers (58%) think the threat to online privacy is a crisis, an uptick from last June when consumers were more evenly split.
Young people are more willing to accept things as they are, according to an Axios-SurveyMonkey poll.
18–24-year-olds are most split with only 1 percentage point separating those who accept some risks (48%) and those who want to force change (47%).
But for those 65 and older, 62% say the current situation is a crisis.
3. How much is your Facebook data worth?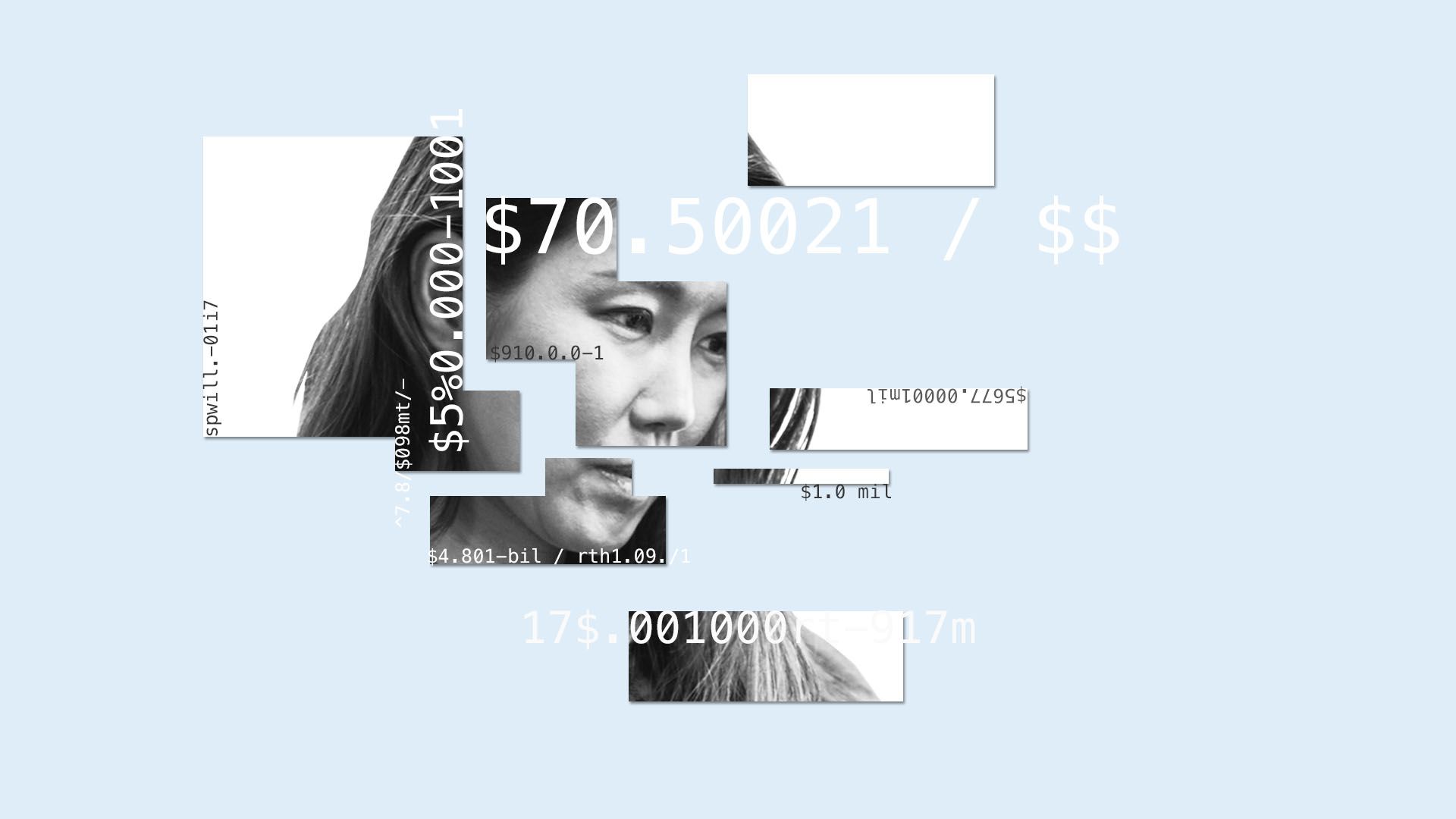 Consumer data has long been the core asset of the internet economy, but consumers have never been able to put a tangible price on the data they share, David McCabe and Kaveh Waddell write.
Scoop: Sen. Mark Warner (D-Va.) is drafting a bill that would require web platforms of a certain size, including Facebook and Google, to regularly tell users the value of their data, according to a person with direct knowledge of the proposal.
The proposal would also require platforms to tell the Securities and Exchange Commission how it obtained data that holds commercial value, as well as the total value of their data holdings.
Platforms would have to tell users what data had been gathered from them and how it's used for commercial gain.
In California, Gov. Gavin Newsom is developing a "Data Dividend" to let residents be paid for access to their information so they can "share in the wealth that is created from their data."
Economists ran a 2017 experiment to estimate the actual value of these free services. They asked participants in the Netherlands the least amount of money they would accept to leave an online service for a month. Their average answers:
About $110 to log off Facebook
A whopping $600 to give up WhatsApp
Under $1 to stop using Skype or Twitter
In an Axios-SurveyMonkey poll, 54% said they wouldn't pay to avoid having their data tracked.
Of those who would consider paying, 21% would be willing to pay less than $1 at most, and 15% would be willing to pay less than $5 at most.
Young people aged 18–24 (45%) were more likely to be willing to pay than people aged 65 and older (25%).
Yes, but: Data is most valuable when it's interacting with other data, like purchase history, location and communication patterns. That means the value of an individual's data is worth less on its own than when it's on a service like Facebook that has massive scale.
Go deeper: What Facebook knows about you
4. The murky world of data brokers
The little-known companies that underpin millions of transactions on and off the internet probably know more about you than your closest relatives or friends, Sara Fischer writes.
Data brokers have been around for decades, but they've grown increasingly powerful in the internet era due to their ability to instantaneously capture information about people as they surf the web.
Most brokers buy and sell "third-party" data, meaning they collect user information, even though they don't have a direct relationship with that user.
Big web publishers, like Facebook, Google or even popular news sites, often buy data from data brokers to sell better-targeted ads.
The big picture: Facebook's Cambridge Analytica data privacy scandal last year shed light on just how murky those transactions can be, and how invasive it can feel to consumers who are largely unaware of the ways their data is being harvested.
A new Vermont law requires that data brokers register with the government, revealing 121 data brokers that mine everything from political affiliations to credit scores.
Yes, but: Despite increased scrutiny, data brokers are doing just fine.
Acxiom and Experian — two of the largest data brokers — have seen financial gains over the past year.
Equifax, a U.S.-based credit data company that experienced a massive breach in 2017, has largely recovered financially from the snafu, and Congress hasn't meaningfully addressed the incident.
5. "Anonymous" isn't really anonymous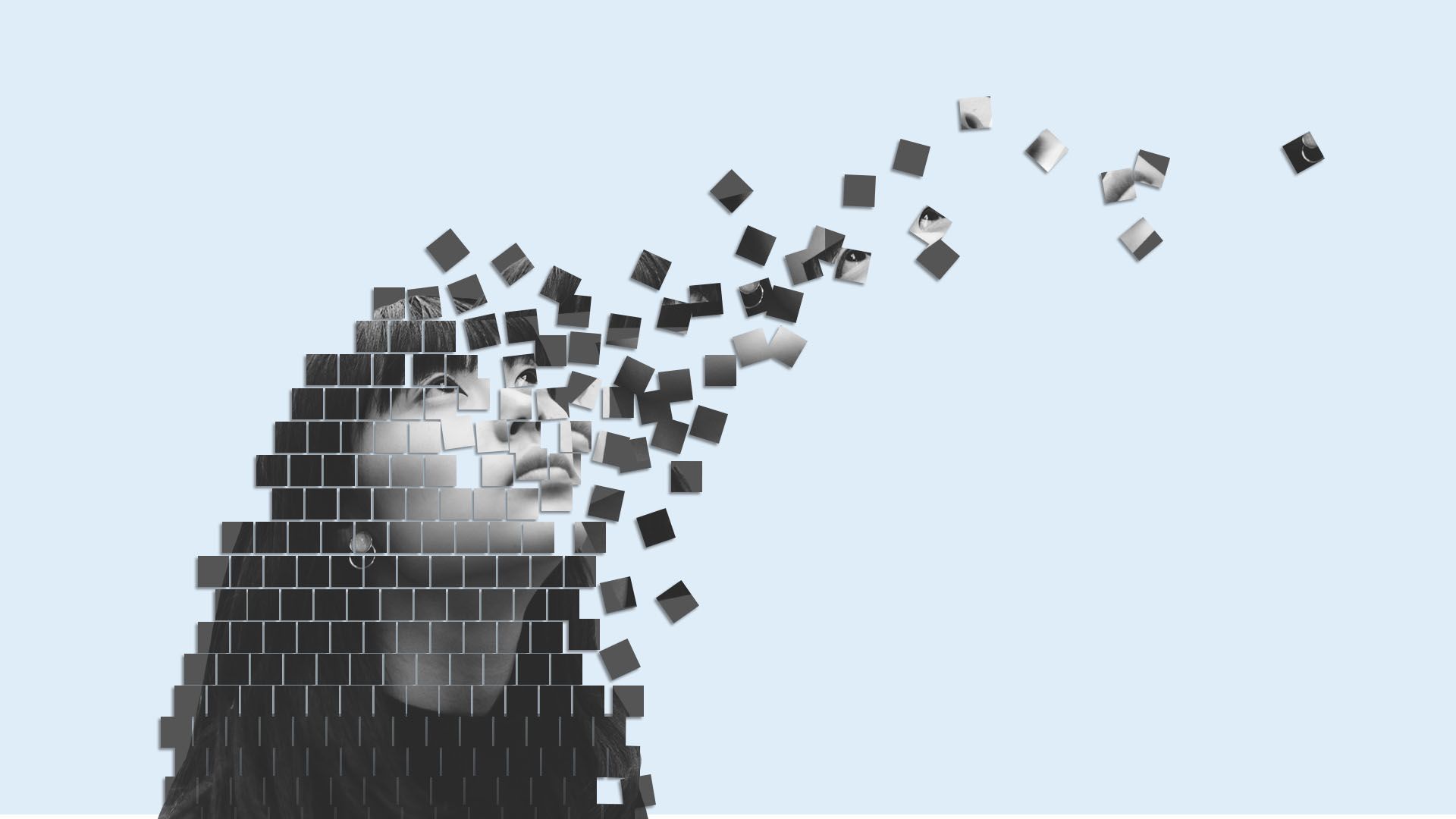 Most data brokers avoid scrutiny by saying the data they collect and sell is anonymized, or a summary of a lot of people's information, rather than a single individual's data.
Yes, but: That anonymous data can be used to pinpoint real people, or match that data to other supposedly anonymous profiles, Joe Uchill writes.
In 2006, AOL released search histories of 657,000 anonymous Americans, hoping the data could spur new research. But those searches contained things like locations, ages and genders — ultimately linkable back to specific people.
Researchers like Latanya Sweeney have discovered a variety of other ways to reverse more subtle forms of information. In fact, most Americans can be identified by birthday, gender and zip code, she discovered when she led Harvard's Data Privacy Lab.
Last year, researchers noticed that hashing email addresses — thought to be an anonymizing mathematical function that would turn email addresses into gibberish — could be reversed by taking lists of leaked email addresses and performing trial and error searches.
"Once released, information is hard to control. Thus, over time, the more information and data can be linked and analyzed, the higher the likelihood of being able to make sensitive inferences from it for larger groups of people."
— Alessandro Acquisti, a Carnegie Mellon Professor who has studied re-identification
6. The mad dash to regulate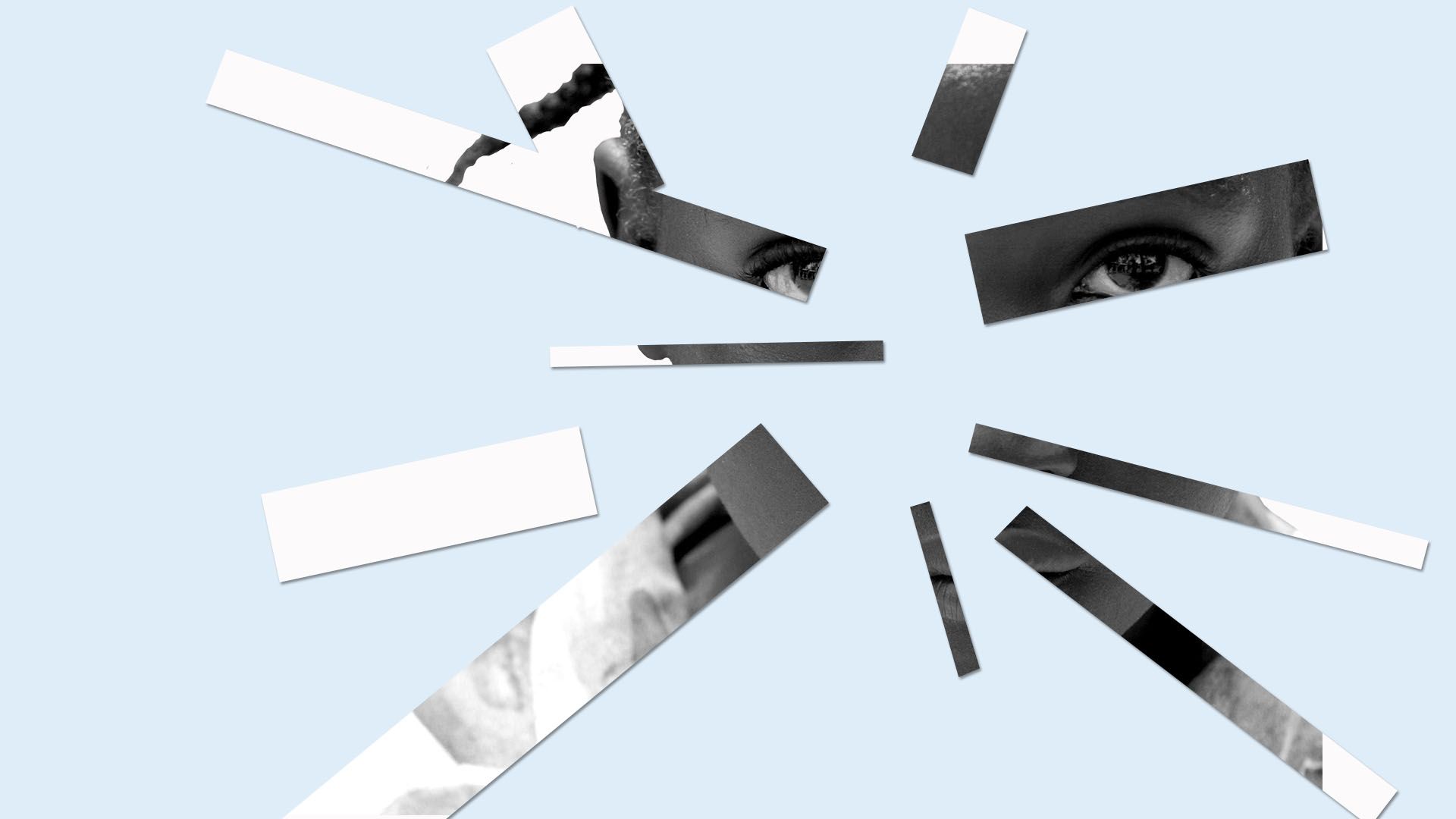 While Europe has taken the lead on imposing strict privacy rules, online platforms enjoy lighter oversight in the U.S., David McCabe writes.
States are stepping up to fill the void. Silicon Valley is most panicked about California's privacy law that takes effect next year. Washington state, New York and others are drafting their own rules.
Tech giants have made it clear that their top priority is persuading Congress to pass legislation that overrules, or "pre-empts," state laws.
Democrats on Capitol Hill see an opening to impose some tough requirements — like giving the Federal Trade Commission more authority or making web platforms more liable for data leaks — as part of that bargain.
The clock is ticking: This year is the most likely window for bipartisan legislation, as passing laws during the 2020 election year will be tough.
7. China's data boom
The world's data is estimated to balloon to 5 times its size between 2018 and 2025, a result of companies' increasingly frantic data collection for marketing, personalization and training AI systems.
China's data trove is growing particularly fast — 3% faster than the global average, Kaveh Waddell writes.
This is an enormous asset for Chinese AI companies, which can use it to train more accurate facial recognition algorithms, or develop a nationwide "social credit" scoring system.
8. The new data-guzzler: AI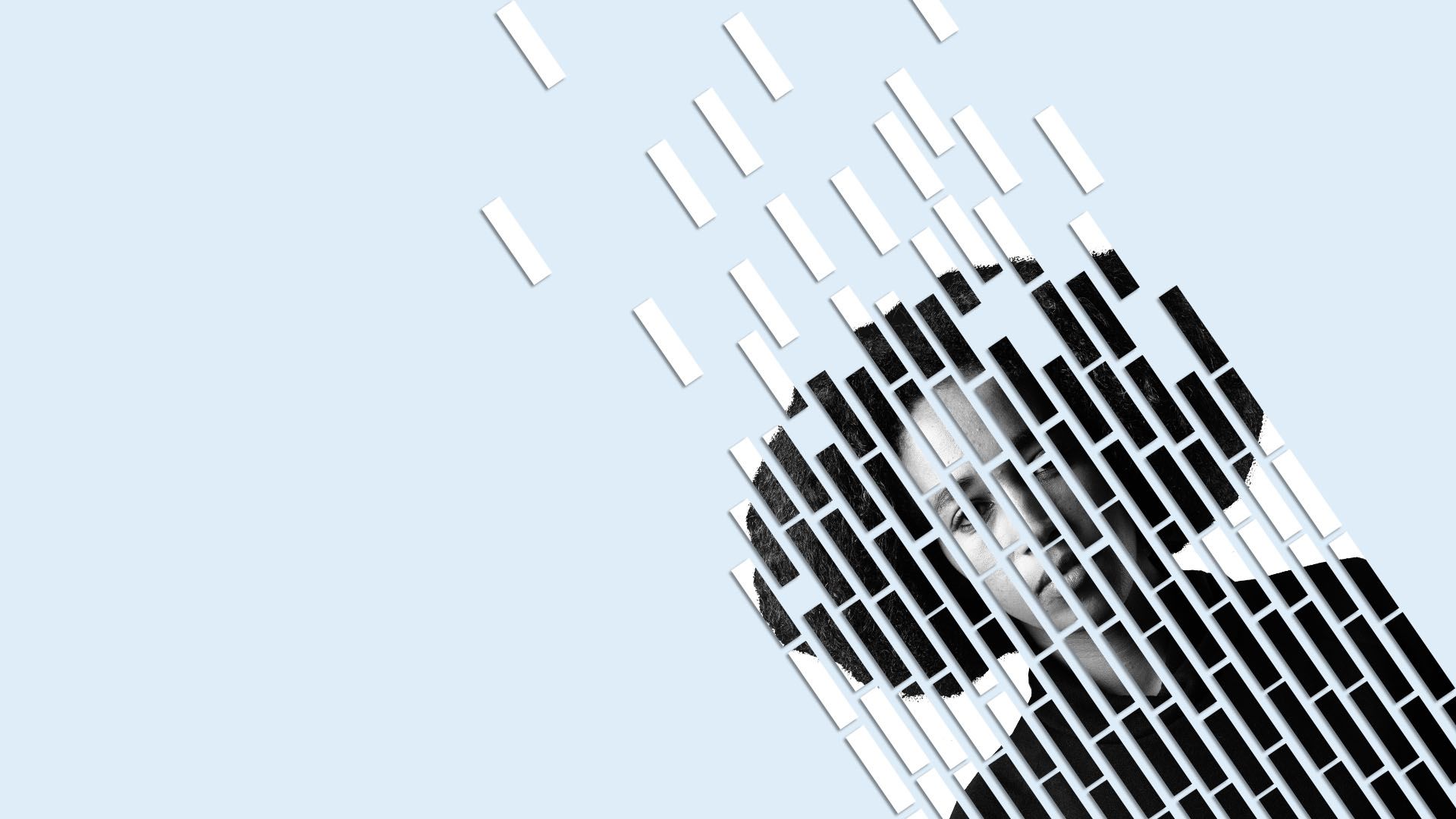 AI may seem untethered from humans, but it actually hinges on data produced by people — and gathered by companies, Kaveh Waddell reports.
Why it matters: Information about who you are, what you own and how you behave will only become more coveted in the coming years, because they are the chief drivers of decision-making algorithms, voice assistants and self-driving cars.
What's going on: If a machine is to act like a human, it must first learn how humans act. For that, it needs countless examples of how people would respond to various situations.
This process, known as "supervised learning," is how AI systems have become capable of identifying certain problems in medical scans more accurately than human doctors, or of driving a car without human input.
When you use Amazon's Alexa voice assistant, Facebook's News Feed or Tesla's Autopilot, the companies are watching your every move, and using your behavior to keep training their products.
Who trains AI systems? Sometimes, it's grad students in a research lab; frequently, it's workers on crowdsourcing sites or in cubicles in Malaysia or China, paid mere cents for every new datapoint they create.
But often, it's you — and you're working for free.
"The data-driven world will be always on, always tracking, always monitoring, always listening and always watching — because it will be always learning."
—
IDC white paper,
"The Digitization of the World."