Happy Wednesday! You only have eight days left to figure out your Halloween costumes...
Thanks for being a subscriber. (Not one yet? Fix that here.) I'd love your feedback. Just hit reply.
Below, we dig into the fiscal state of cities. I'll be moderating a discussion with city leaders on the topic next Monday in D.C.
Today's edition is 1,226 words, a ~4 minute read.
1 big thing: Cities see signs of recession on the horizon
Almost two in three finance officers in large cities are predicting a recession as soon as 2020, according to a new report from the National League of Cities, as weakening major economic indicators and shrinking revenue sources put pressure on municipal budgets.
Why it matters: One of the first signs of changing economic conditions can be seen in city revenue collections. For the first time in seven years — generally seen as the recovery phase since the Great Recession — cities expect revenues to decline as they close the books on the 2019 fiscal year.
Between the lines: The impact of changing economic conditions tends to be felt by cities sooner than at the national level.
Since fiscal reporting happens on a yearly basis, there's often a lag of about 18–24 months for economic changes (particularly property taxes) to show up on city ledgers.
That means the downward trend that cities are now seeing likely reflects a broader economic slowdown that's already started.
What's happening: The annual City Fiscal Conditions report, which will be released Monday, analyzed the responses from financial officers in 554 cities of varying sizes, but all with populations greater than 10,000. (Note: The chart above reflects data from 451 cities, as not all cities collect property, sales and income tax.)
Cities' revenue growth stalled in the 2018 fiscal year, but this year's continued drop indicates mounting pressures on city budgets.
At the same time, expenditures grew by 1.8% in 2018. City officials predict they'll grow again to 2.3% in 2019, thanks to climbing costs associated with infrastructure, public safety spending and pension debt.
2. The growing budget gap in big cities
In fiscal year 2018, total general fund revenues increased less than 1% for cities surveyed by the National League of Cities, representing their lowest annual growth rate since 2013.
Finance officers across the country estimate their fiscal year 2019 general fund revenue will drop by about 1%, while spending will grow to about 2.3%, according to NLC's annual City Fiscal Conditions report.
Why it matters: General fund revenue changes reflect local economic conditions. When revenues coming in can't cover the expenditures going out, city officials have to make hard choices to balance their budgets.
Where the money comes from: Property and sales taxes usually make up the bulk of a city's general fund revenue. Some cities also tax income. Money also comes from utility and other user fees. General fund expenditures, on average, account for more than half of total city spending.
Where the money goes: Infrastructure costs were the top negative budget factor reported, followed by public safety needs and the cost of pensions.
In addition, local government's purchasing power is weakening when compared to other areas of the economy.
Between the lines: Spending increased the fastest in big cities, the survey showed, and larger midsized cities showed the slowest revenue growth. That may explain why larger cities reported the gloomiest recession predictions.
63% of financial officers in big cities and 49% of financial officers in larger midsized cities predict a recession within the next one to two years.
(Note: General fund trend data in the chart above is based on aggregated fiscal data across all responding cities, which means cities with larger budgets have more influence on the trends.)
What to watch: Chicago may be a litmus test for how older cities are dealing with legacy pension costs and dwindling populations. Chicago has an $838 million budget gap, and Mayor Lori Lightfoot plans to deliver her first budget to the city council today, per the WSJ.
3. Electric vehicle-capable parking isn't cheap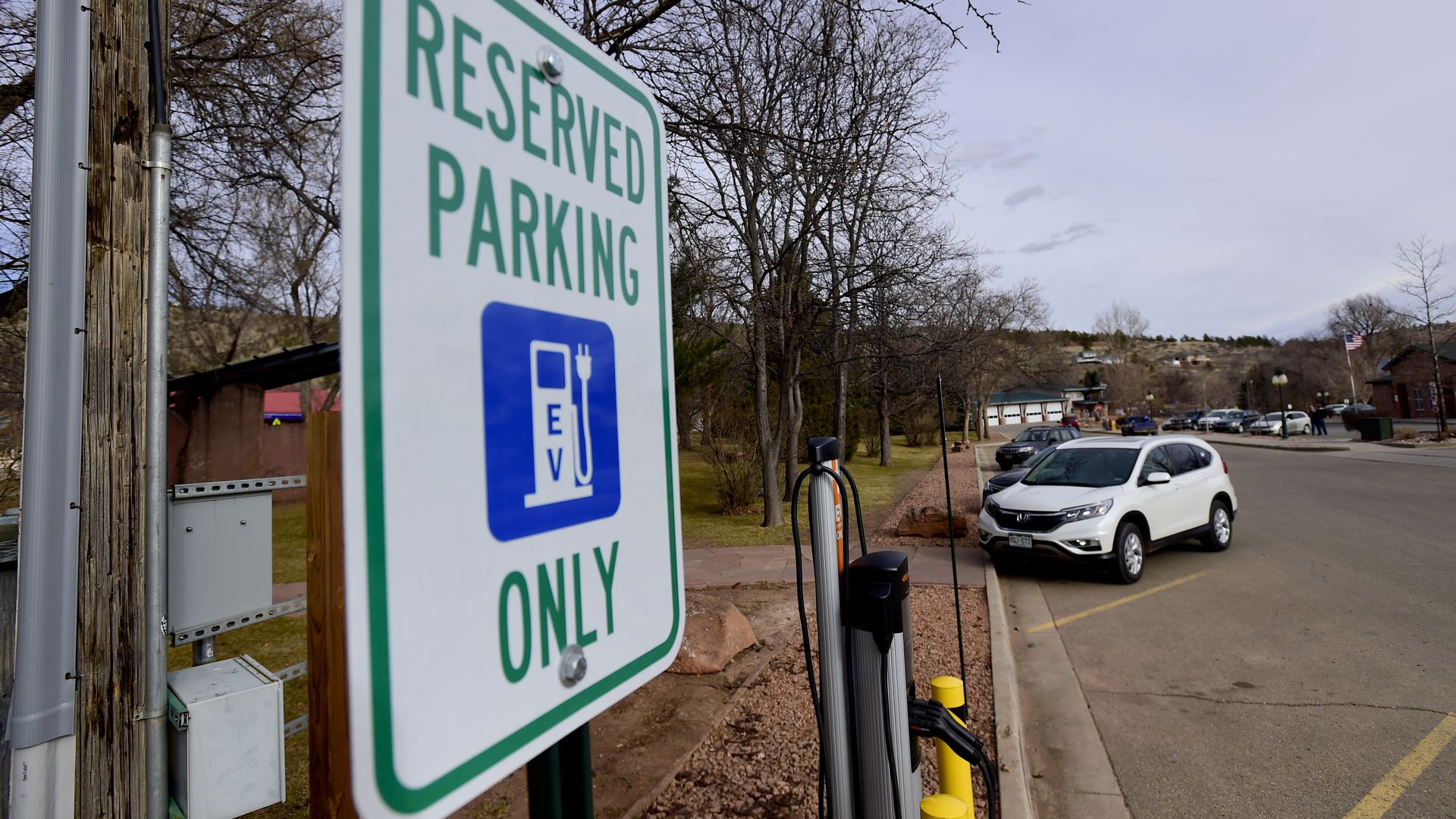 Electric vehicles are getting more popular, yet there aren't enough charging stations installed where people spend their time (at home, at work, at the store, etc.).
The big picture: California's Green Building Standards Code requires 6% of parking spaces in new non-residential buildings to be EV-capable.
It also mandates that 250,000 EV-capable charging stations be publicly available by 2025 — but the state is running far behind that goal.
There's a reason for that: Equipping parking spots to be EV charging stations is expensive.
It can cost several thousand dollars per space to retrofit existing parking garages or lots, which requires ripping up cement to lay electric conduits.
According to calculations by EnergySolutions, it's four to six times cheaper to install EV-capable parking spots during new builds.
But not every city has a lot of new construction going on, so figuring out how to get charging stations into existing buildings will be key to EV expansion, says Anne Smart, VP of public policy for ChargePoint.
Why cities matter: Cities are well-positioned to incentivize more charging stations because they can set building permit requirements.
Atlanta requires EV charging infrastructure updates when building or repaving parking or when modifying an electrical panel.
San Francisco requires adding EV charging infrastructure when gutting medium to large buildings.
Tesla and ChargePoint are pushing cities to update their building codes to include EV charging capacity — even if the actual spots aren't yet installed — in renovation permits as well as new construction.
"We're really transitioning away from a gas station model of charging to a model where people expect to be able to charge wherever they park," Smart said. "Not every state has the political capacity or legal ability to set these policies, so cities will be at the forefront."
Go deeper:
4. The fight over small-town TV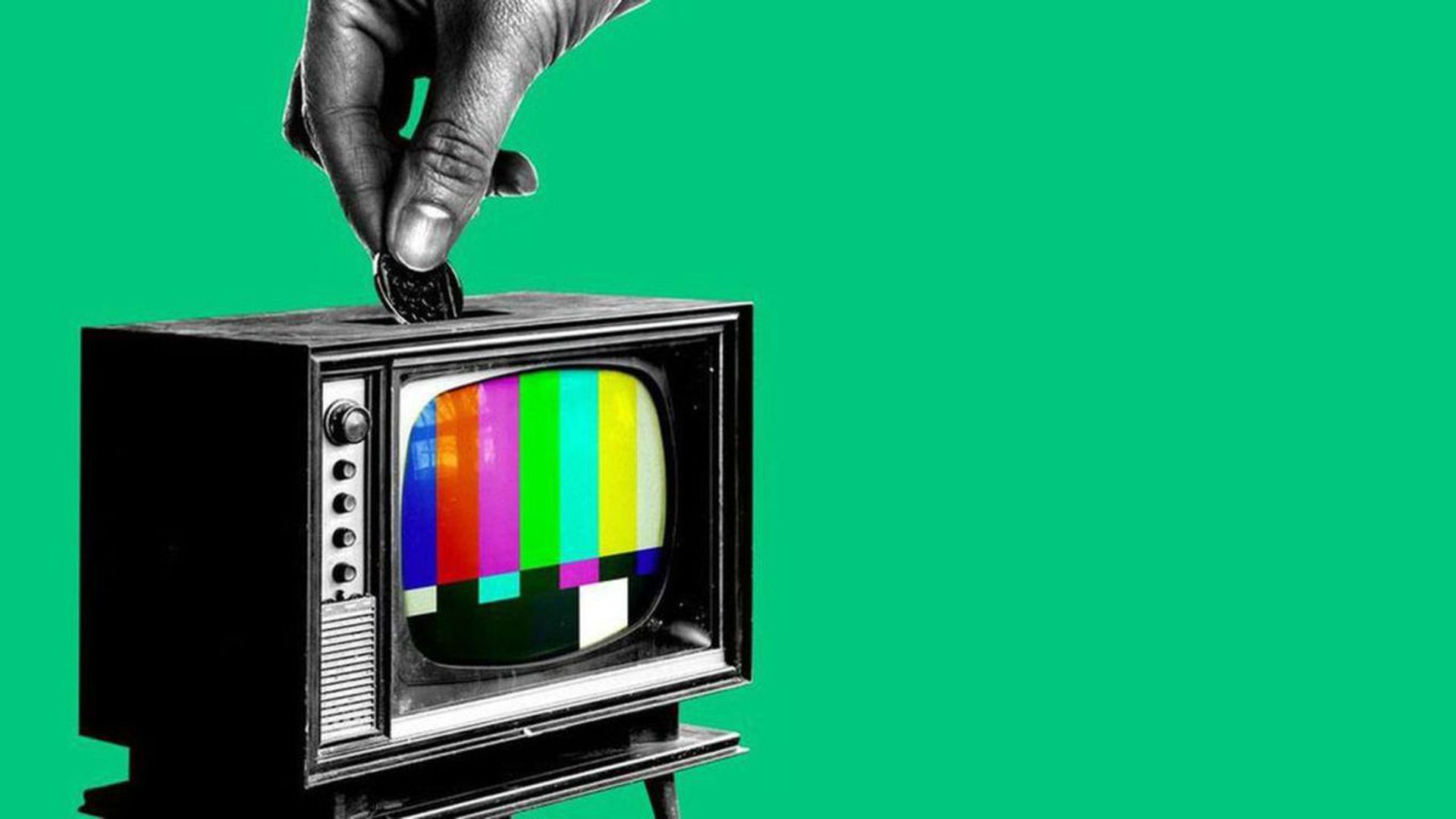 TV station owners are quietly taking over small-town airwaves, Axios' Margaret Harding McGill reports.
What's happening: Under FCC rules, broadcasters can't own more than one top-rated outlet in any market. But those rules don't apply to low-power TV stations, which don't have the geographic reach of a full-power station, or to multicast channels made possible by the shift to digital television.
That allows broadcasters to own multiple stations in small markets like Parkersburg, West Virginia, and Greenville, Mississippi, as the broadcast TV market is challenged by changes in technology and advertising.
In tiny St. Joseph, Missouri, the News-Press & Gazette Company owns the CBS, FOX and NBC affiliates, as well as the local newspaper. The company tried to buy the ABC affiliate, too, before withdrawing its bid at the FCC this month.
Critics of the practice say it reduces competition, but broadcasters say it's a choice between having one company providing local broadcast news in a small town, or having none.
5. Urban files
The missing housing boom☝️(Axios)
A horrifying glimpse into your dystopian future transit commute (CityLab)
The best and worst states for online privacy (Axios)
Air pollution falls by a third inside London's congestion zone (SmartCitiesDive)
The millennial urban lifestyle is about to get more expensive (The Atlantic)
Quoted:
"It's hard to imagine in the United States a historical event of tremendous importance could almost be erased from history, and it almost was."
— Tulsa, Oklahoma,
Mayor G.T. Bynum
to KTUL News, about the 1921 Race Massacre
6. 1 freelance thing: Gig economy hot spots
The 56.7 million Americans who work as freelancers often don't work in a traditional office setting, so being in a city that has sufficient internet service and is easy to navigate is important, Axios' Rashaan Ayesh writes.
Neighborhoods.com ranked 150 cities based on median rent, average internet speed, number of coffee shops per capita, income tax and ease of getting around using U.S. Census Bureau data.
Why it matters: American freelancers contribute about $1 trillion to the economy, per the Freelancers Union.
The worst city for freelancers? Lincoln, Nebraska.
Go deeper: