Axios Cities
April 22, 2020
📆 Heads up: Starting next week, Axios Cities will be coming to your inbox on Thursdays.
🎓💻 At 12:30pm ET tomorrow, Axios CEO Jim VandeHei and I will host a virtual event on bridging the digital divide for educators and students during COVID-19 — interviewing FCC Chairman Ajit Pai, Kansas Gov. Laura Kelly and Khan Academy founder and CEO Sal Khan. Register here.
Today's edition is 1,759 words, a 6.5-minute read.
1 big thing: Budget desperation deepens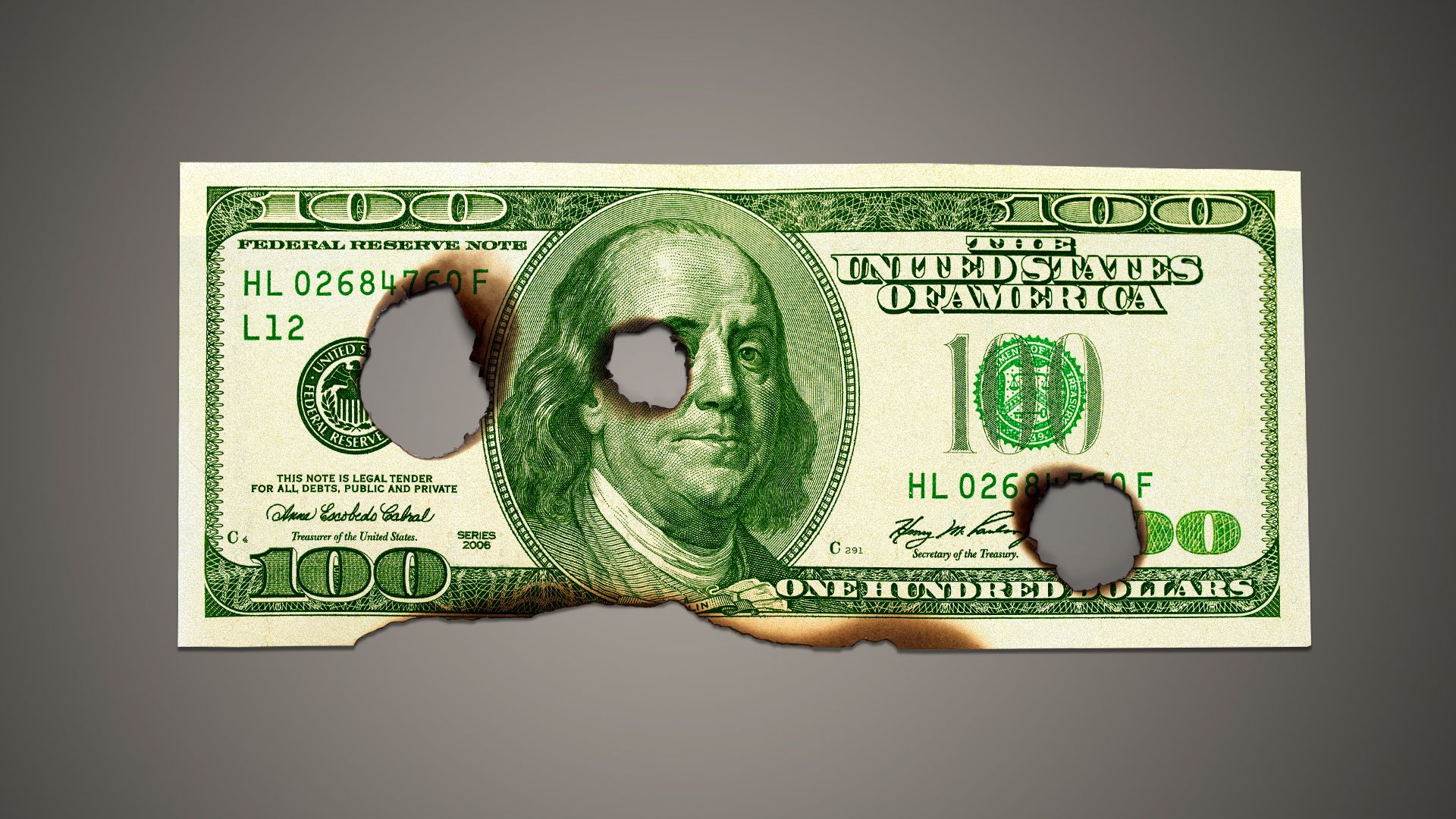 The city and county budget crisis is deepening.
Driving the news: Local governments were left out of the latest coronavirus relief package passed by Congress this week, despite mayors from across the country asking for $250 billion in direct aid to help cities continue to function as tax revenue plummets and coronavirus-mitigation costs skyrocket.
The latest: A bipartisan Senate bill proposes $500 billion in aid for state and local governments as part of the next comprehensive package.
Sens. Bob Menendez (D-N.J.) and Rob Portman (R-Ohio) want the money to be distributed according to a formula taking into account population, coronavirus case numbers and revenue shortfalls.
During a Senate Democratic caucus conference call Tuesday afternoon, Sen. Chuck Schumer (D-N.Y.) said there will be a phase 4 bill and that providing more funding for state and local governments is their top priority, per a person on the call, Axios' Alayna Treene reports.
The big picture: Local governments are required to balance their budgets and can't carry deficits, with a few exceptions.
"We're incredibly disappointed that we're left behind and that we're asked to wait until the next package," said National Association of Counties executive director Matthew Chase, who noted counties face a budget impact of $144 billion.
"What we're being told is, go ahead and cut your budgets, the federal government isn't going to help you," he said on a call with reporters Wednesday morning.
Only municipalities with more than 500,000 residents can receive direct funding through last month's CARES Act package, which set aside $150 billion for local governments.
That represents less than 1% of all municipalities and only 14% of the country's total population.
Nearly all cities with more than 50,000 residents expect a revenue shortfall this year, per a survey by the U.S. Conference of Mayors and National League of Cities.
The majority of cities with populations above 50,000 said they will have to furlough employees and anticipate having to cut public services, including police forces.
Zooming in: Ohio's major cities rely on earnings or income taxes, which have dropped precipitously in a matter of weeks.
In Cincinnati, a quarter of the city's workforce (about 1,700 employees) has been put on emergency furlough, writes assistant city manager John Juech, who was also furloughed, in CityLab.
Akron laid off 400 city staff and expects to cut the budget by up to 20%.
"If cities do not receive direct funding, it will be an enormous drag on the recovery because we will not have the revenue to keep people working," said Dayton Mayor Nan Whaley, who noted that a large number of city staffers not directly related to the coronavirus response have been furloughed.
Elsewhere, the financial strain is growing.
In New York City, Mayor Bill de Blasio pas proposed $827 million in education cuts, per Chalkbeat.
Miami-Dade County faces a $278 million shortfall, per the Miami Herald, and that's assuming recovery begins by midsummer.
In Minneapolis, budget officials predict a $200 million revenue drop (12%), depending on how long the pandemic lasts. St. Paul officials anticipate revenue losses of up to 70%, the StarTribute reports.
What's next: The financial strain comes as city budget officials are trying to set budgets for the next fiscal year, which begins in July for most municipalities.
Bonus: Where the latest relief funds are going
The New York Times breaks it down in detail.
2. Vertical farms see surge in demand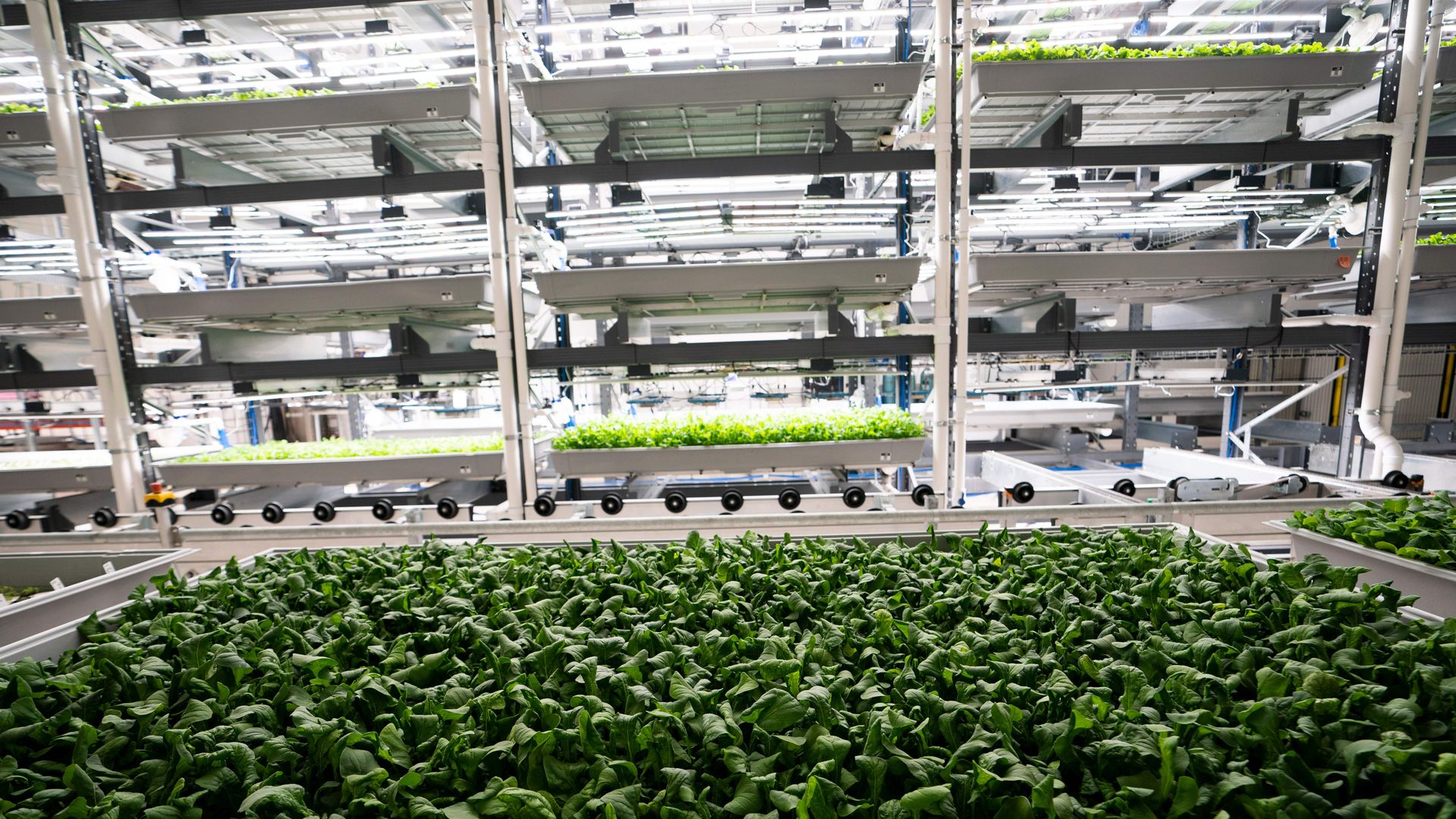 Indoor, urban vertical farms — which grow produce in warehouses with tightly controlled climate and light conditions — are seeing a surge in demand that could signal a lasting change in how we get our fruits and vegetables.
Why it matters: "People are more concerned about who is handling their food, where it's coming from, how many stops did it have before hitting the shelves," said Irving Fain, CEO of Bowery Farming.
"Those were always things people cared about, but this situation has amplified them and increased attention and focus on those variables."
The big picture: While the majority of people now live in cities, very little of our food is produced there.
COVID-19 has thrown a wrench in supply-chain logistics. Food packaging plants and farms have shut down due to sick workers, and trucking routes have been disrupted by lockdowns. Harvests are being left to rot in the fields.
Bowery has two farms in Kearny, New Jersey, near New York City. The company sells its leafy greens and herbs in stores in the tri-state area. It has opened a third farm outside Baltimore.
Business has more than doubled with some online distributors and is up between 25% and 50% in stores.
The other coast: Plenty grows leafy greens mixes, arugula and kale in an indoor vertical farm just outside San Francisco. CEO Matt Barnard said the company has more than doubled its shipments since the coronavirus outbreak began.
"When this crisis started, the demand immediately jumped," he said. "We've sustained a high rate of production relative to before the crisis, and we've been increasing it week over week."
Barnard said the surge in demand has accelerated the company's plans to open additional farms, but he declined to say when and where.
The company plans to start growing berries next.
Reality check: Vertical farms won't be cropping up in every city anytime soon. They're expensive both to get up and running and to operate, with high energy costs in order to power thousands of LED lights and sophisticated ventilation systems.
What's next: Many vertical farms have started with leafy greens, but they'll need to expand to a much wider variety of fruits and vegetables to be a viable, large-scale source of food.
Go deeper: Coronavirus has hit American farmers from all sides
3. Shelter orders place unique strain on roommate living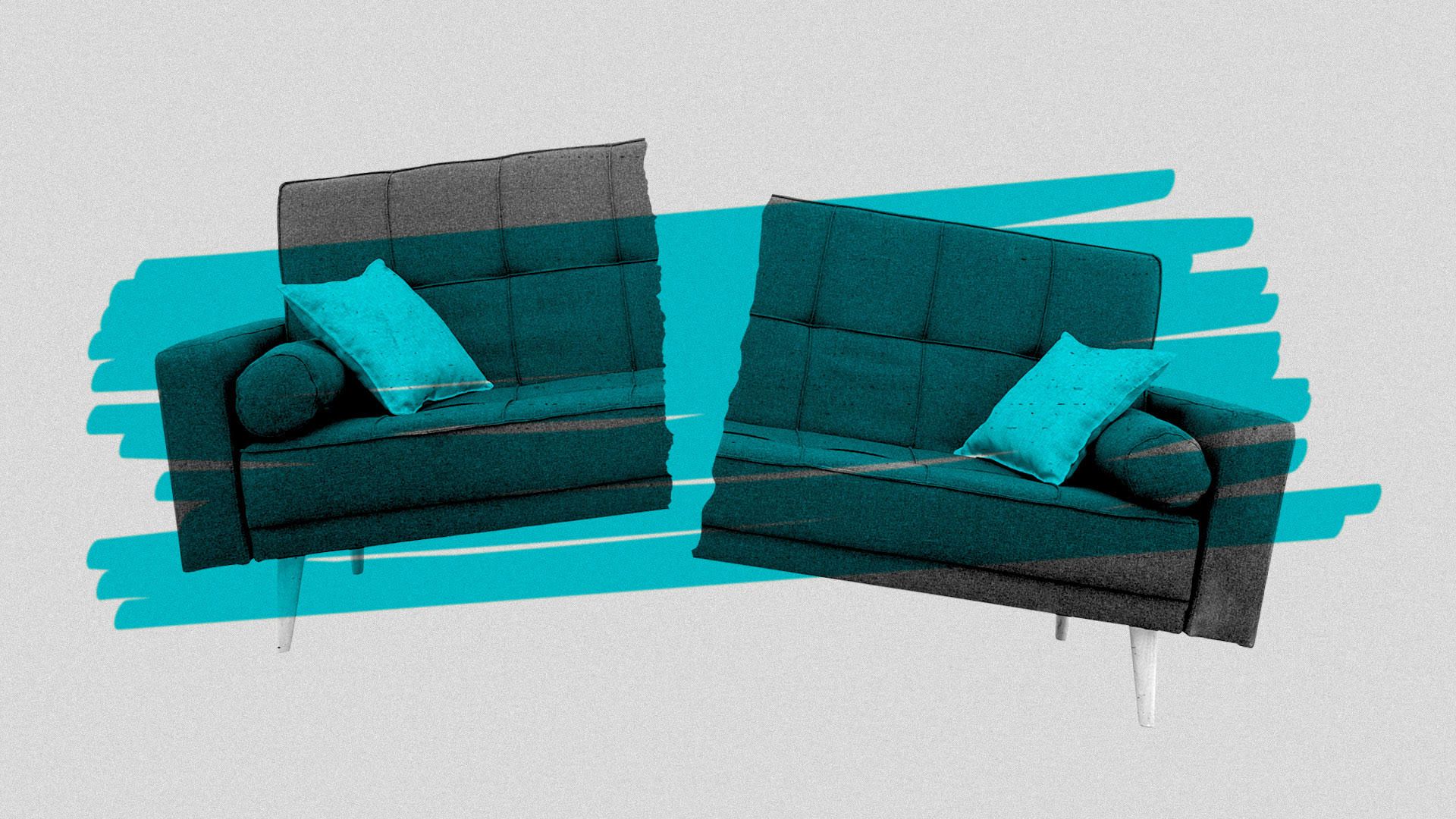 Roommates may have a harder time mingling their separate lives under one roof and seeing eye to eye on how to stay safe than people who live with families or significant others, Axios' Kia Kokalitcheva reports from San Francisco.
The big picture: As of 2015, about a quarter of Americans aged 18–34 lived with roommates, according to U.S. Census Bureau data cited by The Atlantic.
What they're saying: "Before this, there were house rules about how people act in the house but now the house rules extend out — what I do outside the house affects my roommates," Jeremy Conrad, a tech entrepreneur who lives with three friends in a large San Francisco house, told Axios.
Now, Conrad and his roommates not only limit their trips outside, but also notify each other when they run essential errands, and they've shifted all socializing — including dating — to virtual alternatives to limit interactions with others.
"It's definitely tested a lot of the theories around communal living and co-living," says Starcity CEO Jon Dishotsky, whose company operates co-living buildings in San Francisco and Los Angeles that mostly house young professionals — usually strangers coming together to live under one roof.
"What we were hearing from the community is that there's a small subset of people who aren't taking this seriously," says Dishotsky.
The company has brought cleaning supplies into its buildings and now requires that residents get written permission from their community manager to bring guests over, and only in limited circumstances.
4. The state-level coronavirus dilemma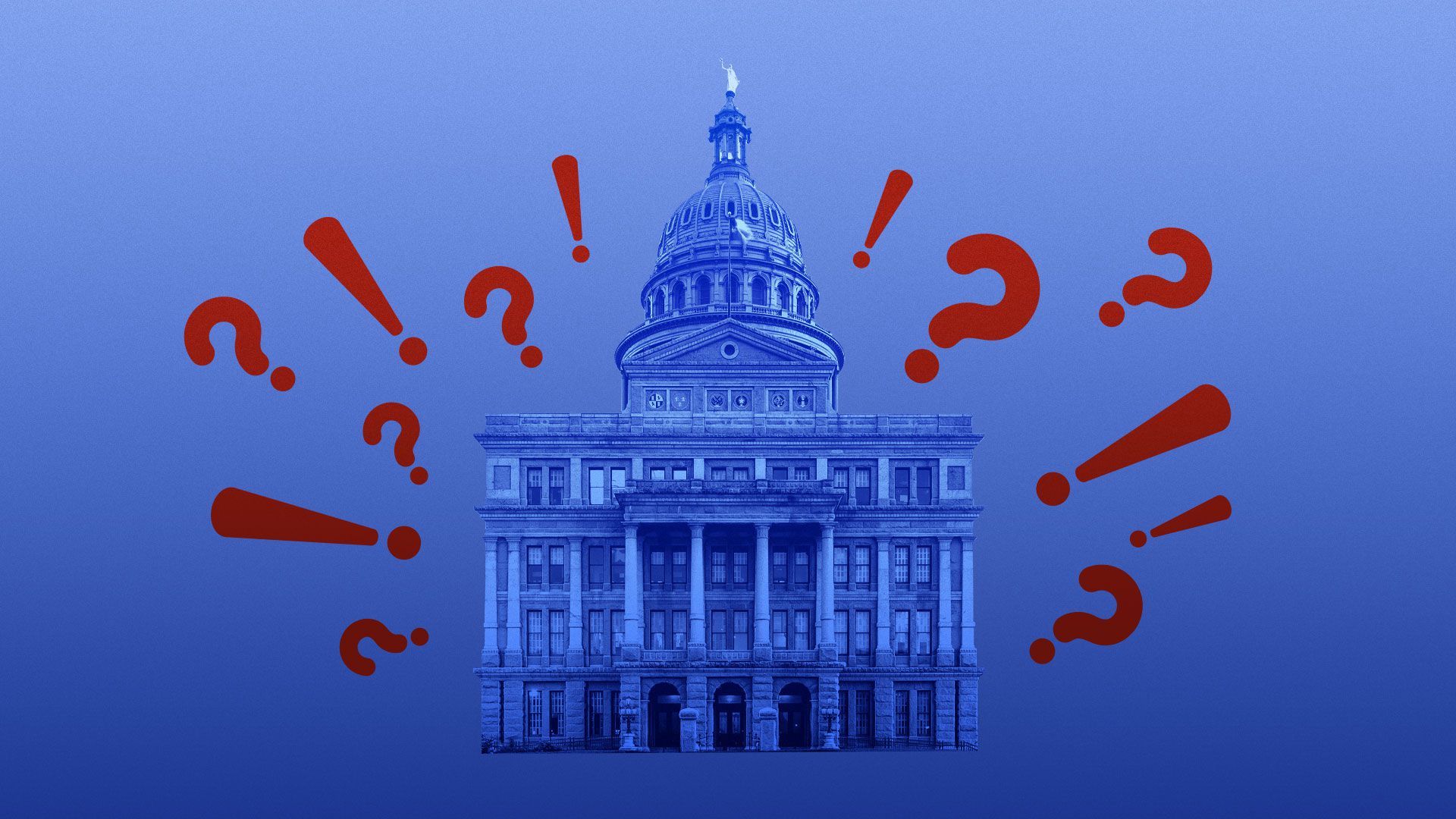 Some red-state governors say they plan to relax stay-at-home orders and other social distancing measures sooner rather than later, which could create or heighten conflicts with the mayors of some of their largest cities, Axios' Alayna Treene and Stef Kight report.
"I'm very concerned about any type of pressure — political or otherwise — to make hasty decisions based on the economy as opposed to the science," Tampa, Florida, Mayor Jane Castor told Axios.
In Sioux Falls, South Dakota, Mayor Paul TenHaken issued a "safer at home" order in his city, which has a high share of the state's rising number of COVID-19 cases. But Gov. Kristi Noem has refused to enact a state-wide order. TenHaken and Noem are both Republicans.
TenHaken said the decision, which he's still wrestling with, is especially difficult in a red state, and it's spurred questions about infringing on civil liberties.
Texas Gov. Greg Abbott announced executive orders last week that will allow state parks and some businesses to open back up in phases, although schools will remain closed.
Steve Adler, the Democratic mayor of Austin, said he thinks Abbott's reopening plans seem "reasonable," but that he is eager to see "what are we doing to help mitigate and minimize that risk and measure what it is that's happening in our community."
Adler said he doesn't think Abbott has been clear enough on that.
"And, if for whatever reason, he or the president or anybody was putting the community in danger that I was elected to represent, then I'd have to do everything I can to try to protect it," Adler added.
5. Post-COVID scooter comeback?
The big question is whether people will still want to ride scooters — or any shared vehicles, for that matter — after we emerge from coronavirus lockdowns.
What they're saying: On the one hand, plenty of transportation experts think scooter riders will think twice before picking one up after it's been handled by previous riders.
On the other hand, micromobility enthusiasts say scooters will provide a critical way for people to get around while maintaining distance from others and can fill gaps while struggling public transit systems recover.
Lime's experience in South Korea could offer a glimpse of what will happen when we return to more typical travel patterns.
The company has continued to operate a few thousand scooters in Seoul and Busan during the pandemic, and it says scooter use has nearly returned to pre-crisis levels.
In a survey of 65 Lime scooter riders in Denver, people anticipated similar levels of car and micromobility use after the crisis, with reduced use of transit and ride-hailing and increased walking and biking.
The bottom line: Transportation will look different in every city after we exit lockdowns, and how quickly people embrace shared and public transit modes will probably depend on how severe the outbreak has been in their areas.
Car use is expected to go up in most places, at least temporarily, until cities assess public needs and roll out new pilot programs with new rules of the road.
6. Urban files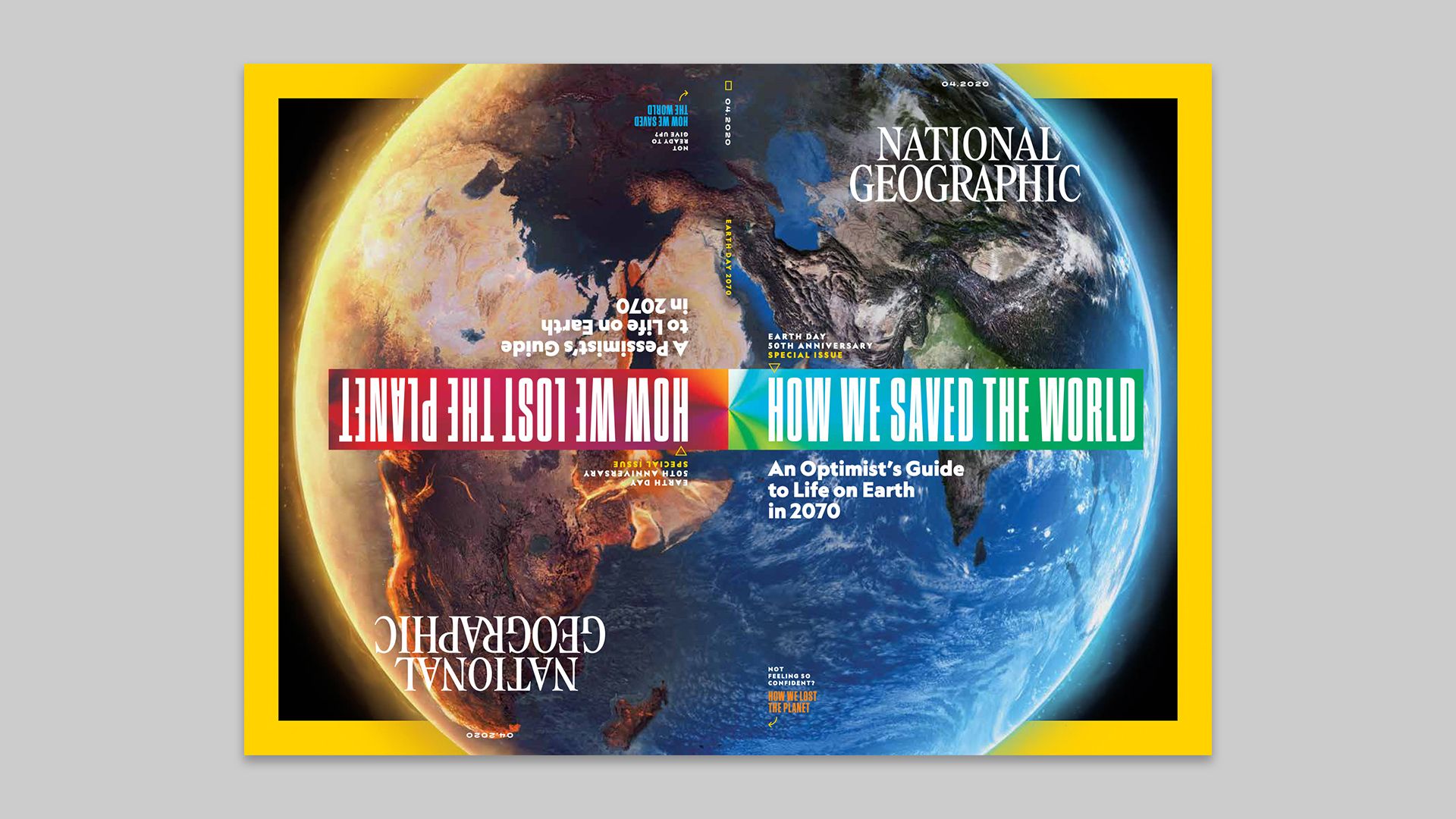 1. The 50th Anniversary of Earth Day issue of National Geographic features two mini-magazines with starkly different visions of 2070 — one where we saved the planet and one where we lost it.
2. Rural Response to Coronavirus Could Be Hampered by Years of Population Loss (Pew Charitable Trusts)
3. The race to save homeless shelters (CityLab)
4. Milan announces ambitious scheme to reduce car use after lockdown (The Guardian)
5. The Inside Story of How the Bay Area Got Ahead of the COVID-19 Crisis (Kaiser Health News)
6. The global experiment of exiting lockdown (Axios)
7. 1 wild thing: Animals thrive under lockdown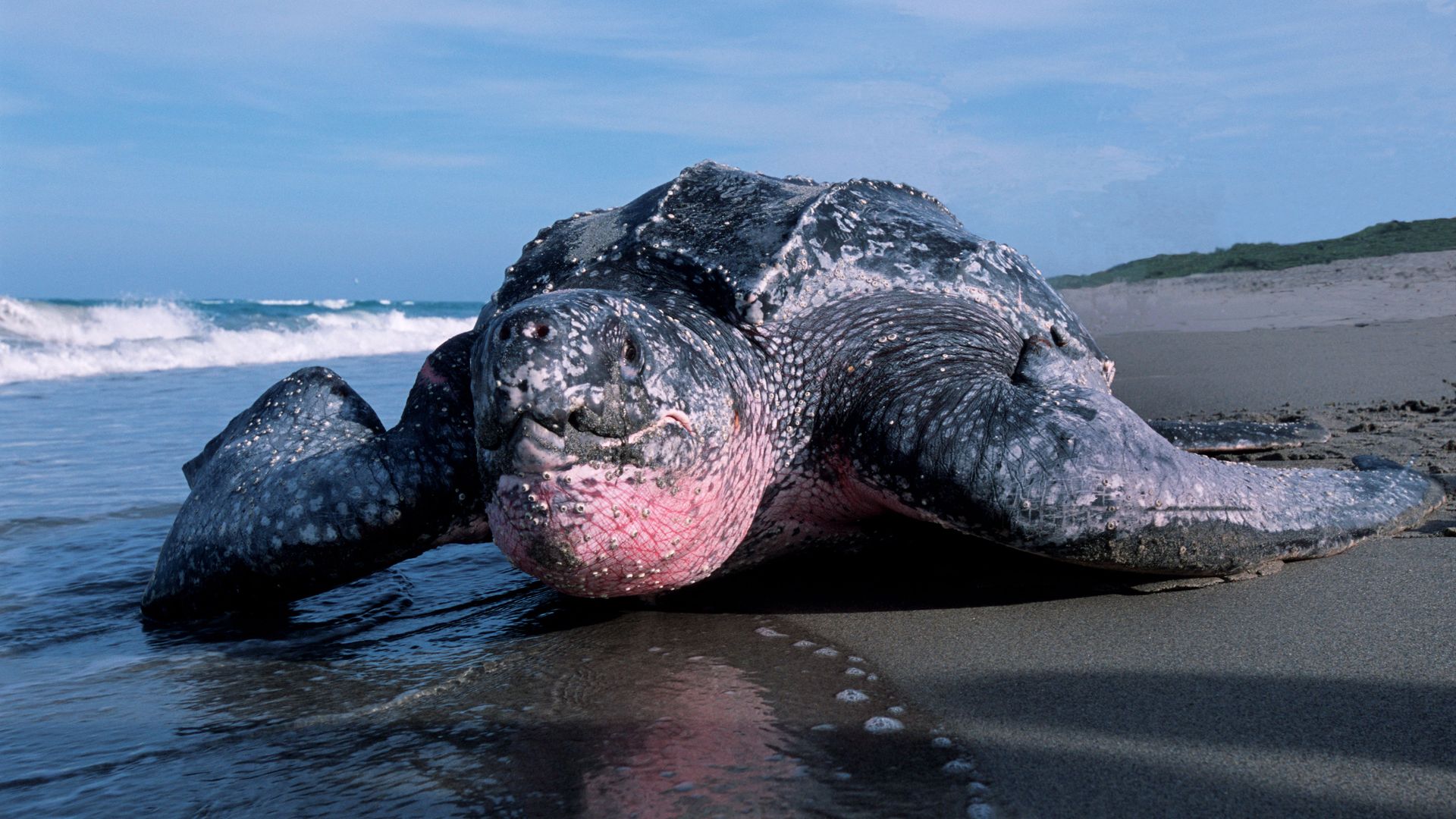 With half the world's population on lockdown, wild animals are roaming freely in cities and regions usually bustling with people, Axios' Rebecca Falconer writes.
For example, sea turtles have been able to nest undisturbed on Florida's beaches, with fewer plastic items, people, vehicles and artificial lights to get in hatchlings' way as they make their way to the water, per CNN.