Axios China
February 15, 2022
Welcome back to Axios China. Today's edition is all about great power games. We're looking at China and Russia as partners against the West, China and Russia in the Middle East, and how U.S. elites profit from China.
If a friend forwarded this newsletter to you, you can subscribe here to receive Axios China in your inbox every Tuesday.
Quick note: Axios China will be off next week.
Today's newsletter is 1,592 words, a 6-minute read.
1 big thing: Washington wakes up to Beijing-Moscow alignment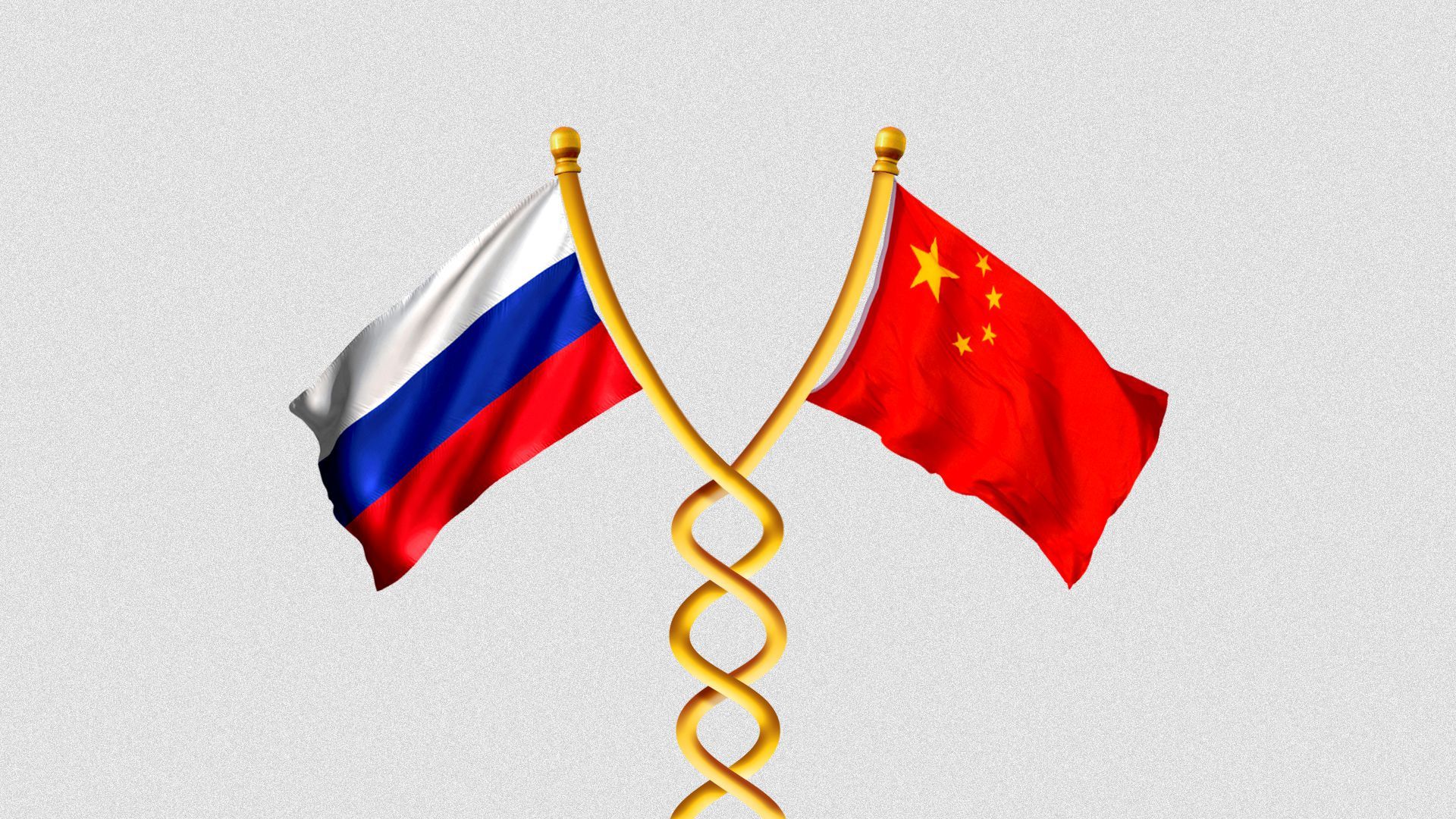 The Ukraine crisis is forcing Washington to grapple with Russia's increasingly close relationship with China.
The big picture: Russia and China aren't full-fledged allies, experts say, but they have been coordinating their economic and security interests with greater clarity over the past several years.
The two countries have smoothly navigated their competing interests in their shared backyard of Central Asia — and the Chinese government has aligned itself with Russia on Ukraine.
"I don't see them as joining forces, but I see them as presenting parallel challenges to the West," said Maria Repnikova, assistant professor in global communication at Georgia State University.
Driving the news: Chinese President Xi Jinping said earlier this month in a joint statement issued with Russian President Vladimir Putin that China "opposed the further expansion of NATO" — demonstrating support for Russia's demand that Ukraine not be admitted to the mutual defense pact.
Reality check: Such concern is simultaneously belated and somewhat overblown, experts say.
"The general trend line was there" even before Xi formally echoed Putin's rhetoric about NATO, Alexander Gabuev of the Carnegie Moscow Center told Axios.
But the ties between Moscow and Beijing don't rise to the level of a true alliance, and they're more accurately described as "transactional" and a "marriage of convenience," Gabuev said.
"Russian elites might say they are close to China, but they mostly send their children to the U.S. or Europe. Chinese elites also send their kids to Western education systems, not to Russia," Repnikova said.
The backstory: A shortage of people in the U.S. who specialize in both Russia and China has led to a consistent lack of public discussion of the growing bilateral relationship.
In think tanks, academia and journalism, regional specialists have tended to be siloed away from each other. That's especially true for those specializing in Russia and China, countries long viewed in the U.S. as fairly niche interests that require a major time investment to learn the language.
Even as late as 2015, senior U.S. officials still dismissed the importance of the China-Russia relationship, Gabuev said. That kind of blind spot is "partly rooted in the separation of the Russia watching and China watching system" in the U.S.
Zoom in: The U.S. system also amplifies similar divisions in the Chinese and Russian systems.
Chinese state employees who focus on the U.S. tend to know little about Russia, and when their China-focused U.S. counterparts ask about China's relationship with Russia, the Chinese staff are often dismissive of Russia or know little about it — thus giving the American side the faulty impression that Beijing doesn't take Moscow seriously.
The Russian system also tends to have separate tracks for those who focus on Europe and the U.S., and those who focus on China, Gabuev said, and that results in a similar lack of nuanced information when Russia-focused U.S. staff ask their Russian counterparts about China.
What to watch: The Biden administration believes Beijing is gauging the U.S. response to Russian threats to Ukraine as a proxy for how America would deal with more Chinese aggression toward Taiwan.
2. New center focuses on China and Russia in the Middle East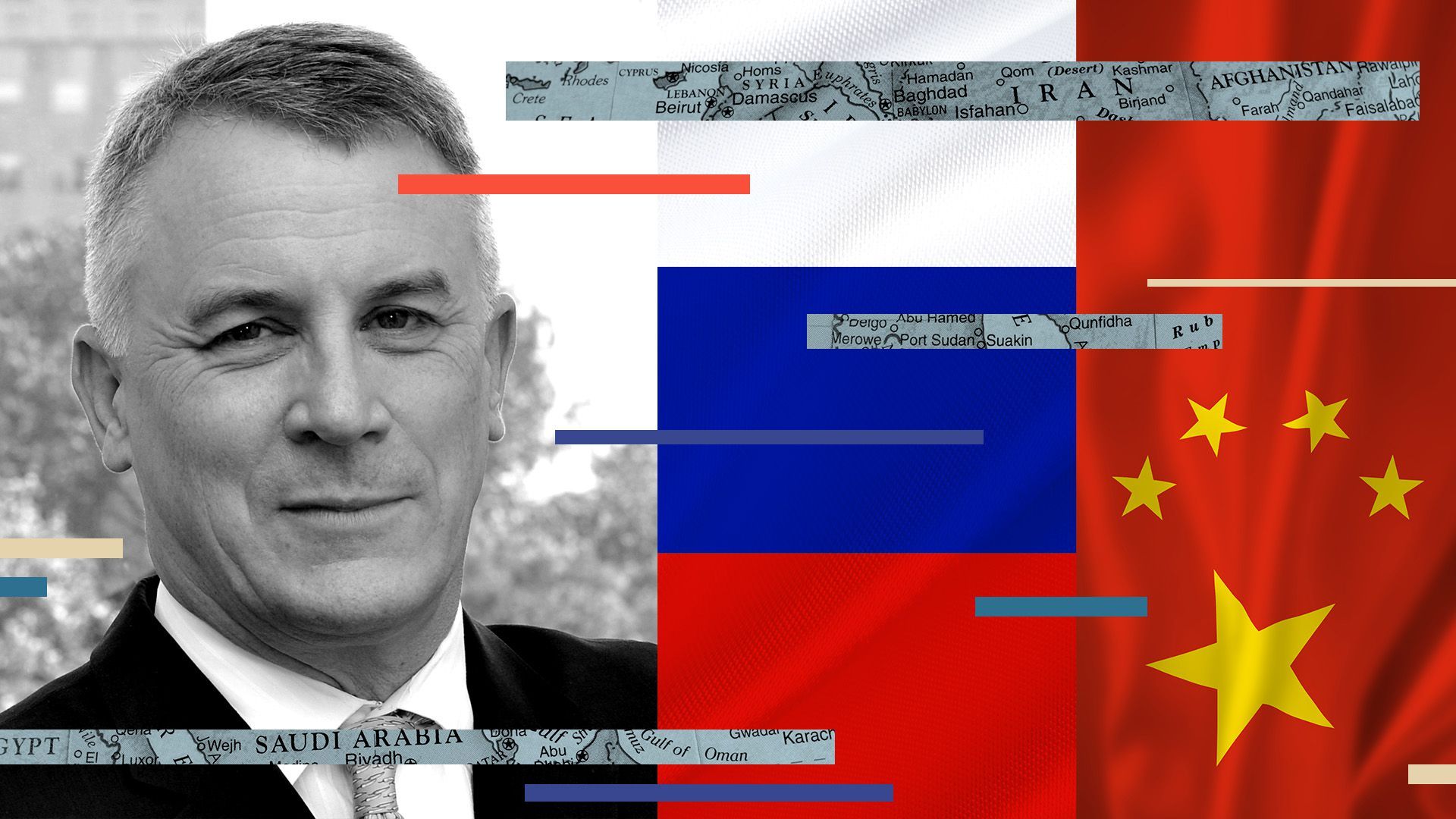 China is selling military equipment to countries across the Middle East, and both Beijing and Moscow are partnering with Iran in ways that undermine U.S. interests in the region.
Why it matters: "The competition with China is global," said Michael Doran, senior fellow at the Hudson Institute. "So our response has to be global."
Driving the news: Last month, the Hudson Institute launched the Center for Peace and Security in the Middle East, which approaches Middle East security issues through the lens of great power competition with China and Russia in the region.
Doran serves as director.
The center will bring together experts from across the Middle East and former U.S. government officials, including Miles Yu, who served as an adviser to former Secretary of State Mike Pompeo.
Details: The siloing of regional studies doesn't fit a globalized world with multiple centers of power, Doran said.
A U.S. focus on China shouldn't just mean a U.S. focus on Asia since Beijing is becoming a larger player in regions across the globe.
"What's happening in the China-Russia-Iran triangle is a key question. There isn't an academic department for that. So we want to have a center for this," Doran said.
"In the real world, a lot of the most exciting questions are in between the disciplines."
On China's role in the Ukraine crisis: The close relationship between Moscow and Beijing means that Putin doesn't have to worry about what Xi might do when he isn't looking, Doran said.
"Putin's buildup around Ukraine includes taking all of his best units from Asia and bringing them to Europe. And he can do that because he doesn't have to fear an attack on his eastern border."
3. Catch up quick
1. The U.S. temporarily relocated its Ukraine embassy from Kyiv to Lviv as a possible Russian invasion looms. Go deeper.
2. China meanwhile said its Kyiv embassy will remain operating as usual, the South China Morning Post reports.
3. Daily COVID cases in Hong Kong have increased by about 20 times over the past two weeks, overwhelming hospitals. Go deeper.
4. The U.S. will open an embassy in the Solomon Islands amid push to counter China in the Indo-Pacific, Reuters reports.
4. New book casts Henry Kissinger as "agent of Chinese influence"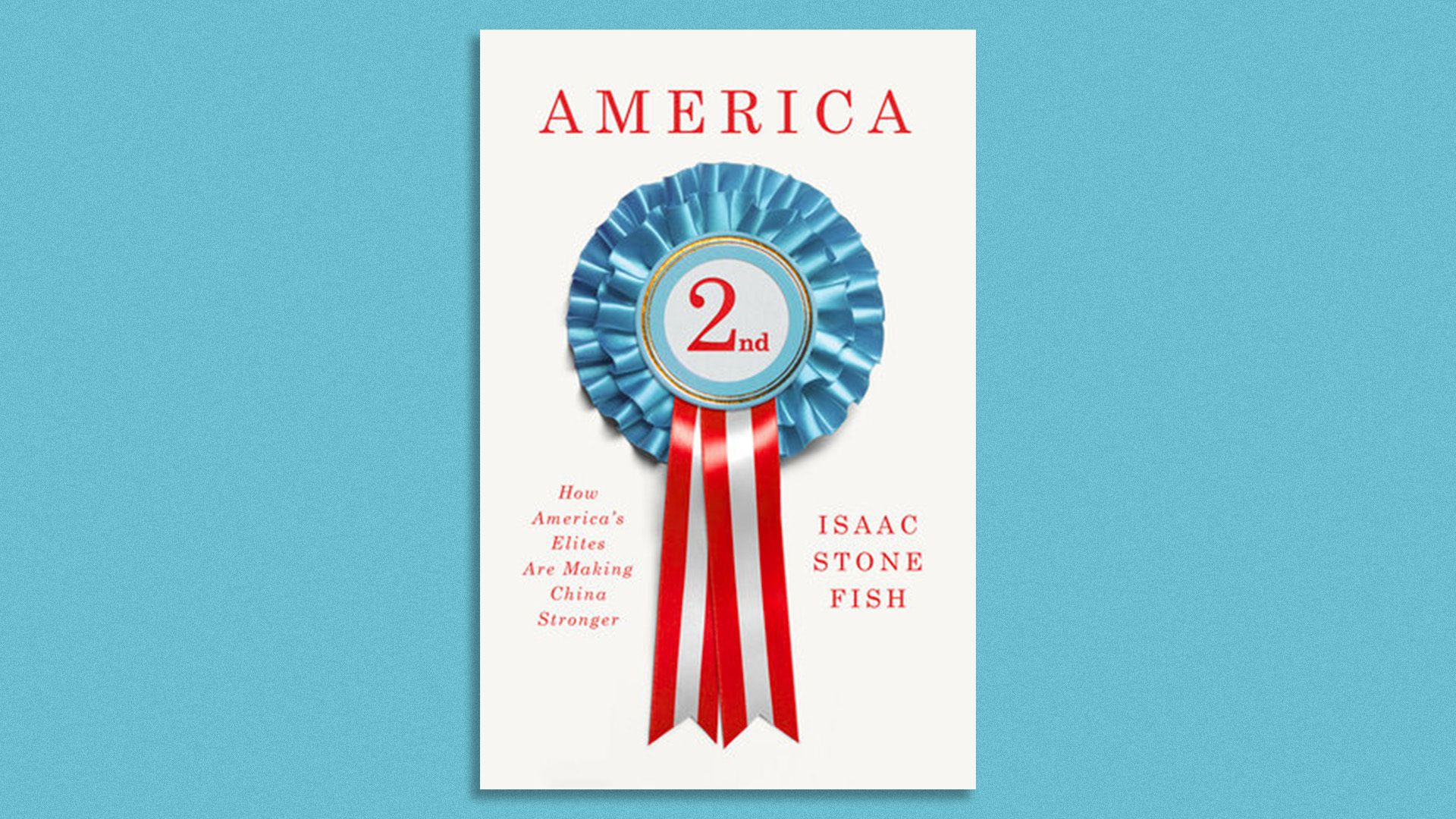 U.S. elites have used ties to China to grow rich — and by doing so, they have helped Beijing grow more powerful, a new book argues.
Why it matters: Curbing the Chinese Communist Party's political influence in the U.S. and abroad requires closer scrutiny of how elites in democratic countries behave.
Instead of supporting free speech and democratic principles, many U.S. institutions now bend over backwards to please Beijing, Isaac Stone Fish, founder and CEO of consulting firm Strategy Risks, writes in "America Second: How America's Elites Are Making China Stronger."
"The arc of the moral universe remains long, but now it bends toward accommodation," Stone Fish writes.
This accommodation is the result of some of America's most famous and powerful people being enmeshed in profound conflicts of interest in their dealings with Beijing.
Details: Stone Fish carefully chronicles these conflicts of interest, starting with former national security adviser and secretary of state Henry Kissinger.
Kissinger's decades-long career as a consultant and private power broker between U.S. companies and Chinese government officials turned the renowned statesman into what is best described as "an agent of Chinese influence," Stone Fish writes.
To help companies gain greater access to China's markets, Kissinger worked behind the scenes to push for better U.S. relations with China, which often meant the U.S. relaxed its demands for improved human rights commitments and other basic standards.
A Kissinger representative did not respond to an Axios request for comment.
Stone Fish also tackles Grindr, Boeing, Hollywood and U.S. universities — and emphasizes that racism and xenophobia against Chinese Americans is not only wrong but also counterproductive in the struggle to contain Beijing's influence.
The big picture: The book includes a sweeping look at America's historical influence on China over the past 200 years, from American Christian missionaries to U.S.-trained democratic reformers like Sun Yat-sen and U.S. support for the Republic of China during World War II.
"I want people to understand that influence can and does go both ways. The U.S. has huge influence over China. I wanted to counter the argument that nothing we do works," Stone Fish told Axios in an interview.
The bottom line: U.S. elites have strengthened Beijing's ability to get its way on the global stage "by amplifying positive information about China and suppressing negative information," Stone Fish told Axios.
"Russian influence is about chaos. Chinese influence is about changing perceptions of China."
5. What I'm reading
Red carpet: How China captured Hollywood (The Atlantic)
An excerpt from Erich Schwartzel's new book "Red Carpet: Hollywood, China, and the Global Battle for Cultural Supremacy"
"The filmography of China in recent years has given its audiences what Americans have taken for granted: stories about people who look like them, who work and play in a country claiming a moment in history."
"By pressuring Hollywood and its own entertainment industry, China could displace the American film industry as the chief narrator of the 21st century."
Turning the tide: Unlearning helplessness (Munich Security Report)
The latest edition of the Munich Security Index says, "the perceived loss of the capacity to maintain control over global threats is widespread among G7 and BRICS nations."
The findings "also suggest the emergence of 'collective helplessness' in the face of a plethora of crises that reinforce each other. ... Liberal democracies appear to feel particularly overwhelmed."
Locked in: Exit bans when doing business in China (Thunderbird International Business Review)
A rigorous academic look at Chinese government exit bans, which prevent foreigners from leaving China amid business disputes.
6. 1 fun thing: Olympic nicknames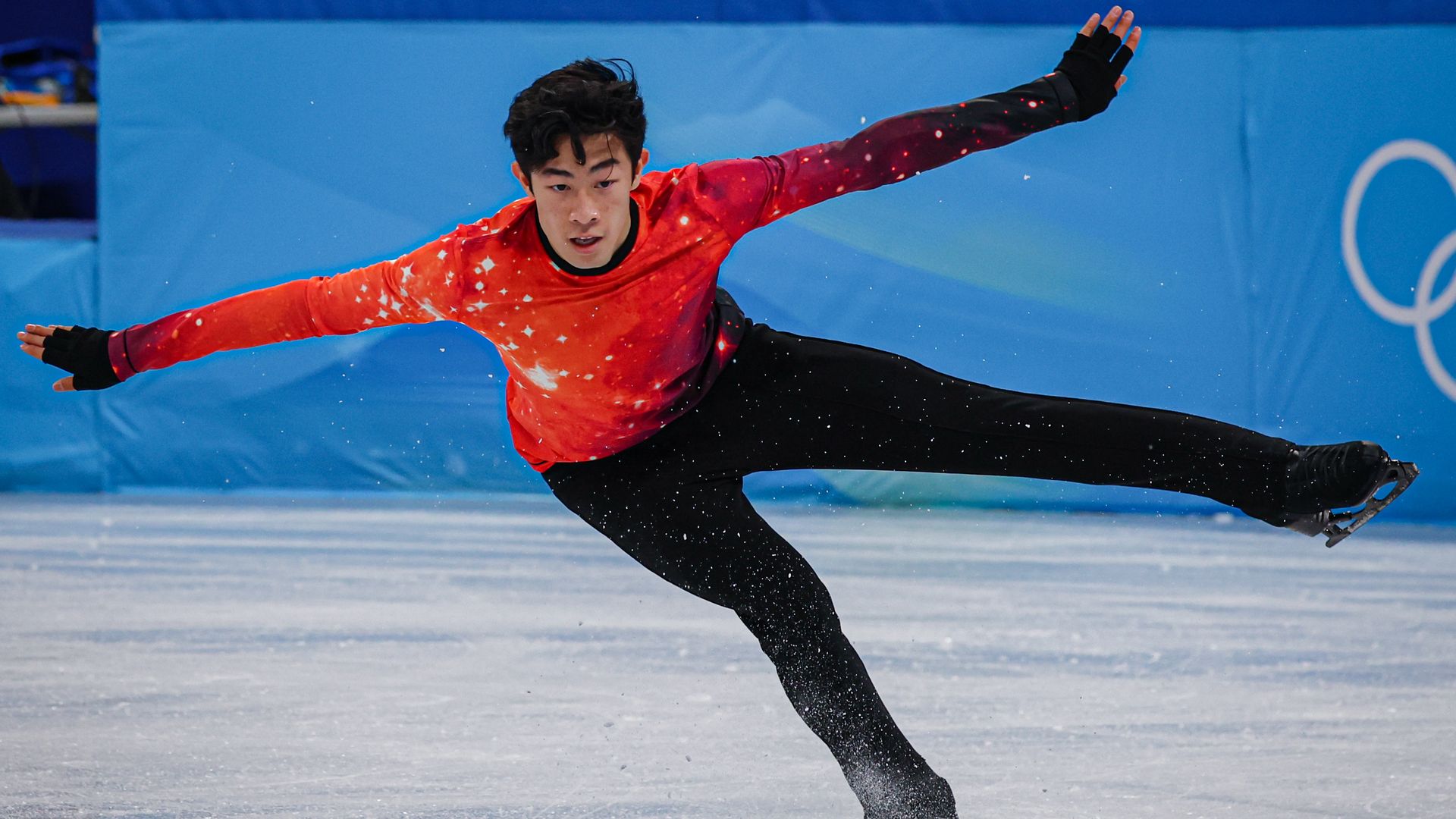 Chinese netizens have come up with an assortment of creative nicknames for Olympic athletes, the New York Times reports. Here are a few of them:
陈三, meaning "Chen No. 3," to refer to U.S. figure skater Nathan Chen. Chinese audiences see him as the third North American figure skater with the last name Chen to make it big at the Winter Olympics.
青蛙公主, meaning "Frog Princess," to refer to Eileen Gu. It's a reference to a green helmet she has previously worn while competing.
K宝, meaning "K baby," to refer to Russian figure skater Kamila Valieva, who is just 15 years old.