Axios Chicago
March 11, 2023
🏙 Happy Saturday! We hope you get to see the green river today.
⏰ Situational awareness: We're springing ahead this weekend. Make sure to adjust your clocks.
Join the club: Axios Chicago needs your help to grow. Become a member starting at $50/year and get access to insider notes from our local team.
Today's newsletter is 629 words — a 2.5-minute read.
1 big thing: Chicago proud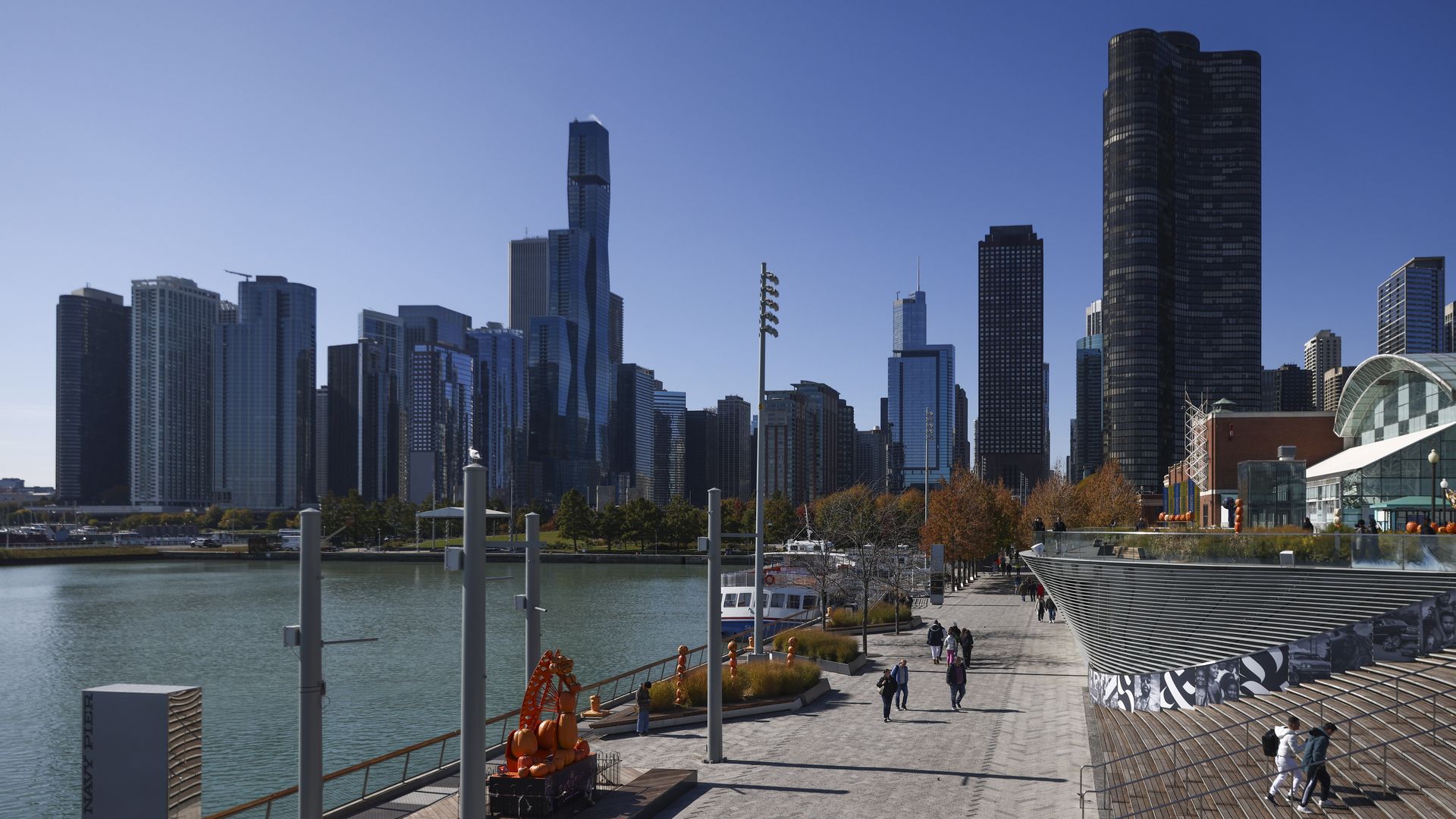 We know Chicago has everything you need, but sometimes it's fun to get the lay of the land from our neighbors.
Driving the news: Axios readers sent us more than 250 recommendations on the best ways to enjoy the city, from the architecture and views to the food and booze.
Why it matters: Chicago is one of the most popular destinations in the U.S., attracting more than 30 million visitors in 2021, according to city statistics.
By the numbers: The city earned an estimated $17 billion in 2022 from tourism, 40% higher than in 2021, according to Isaac Reichman, director of corporate communications for Choose Chicago, the city's official tourism office.
Yes, but: That's still below pre-pandemic figures. In 2019, the city earned $18.9 billion.
What they're saying: "When people visit, it forces me out of my routine and inevitably makes me realize all over again just how incredible this city is," reader Nathan Giebel told us.
"There's more to Chicago than just pizza and beer," said reader Elena Disabato.
The bottom line: Axios readers have made it clear there's plenty to do to entertain our visitors, plus it's always fun to be a tourist in your own city.
And, yes, some people even like deep-dish pizza.
2. Beyond the boat tours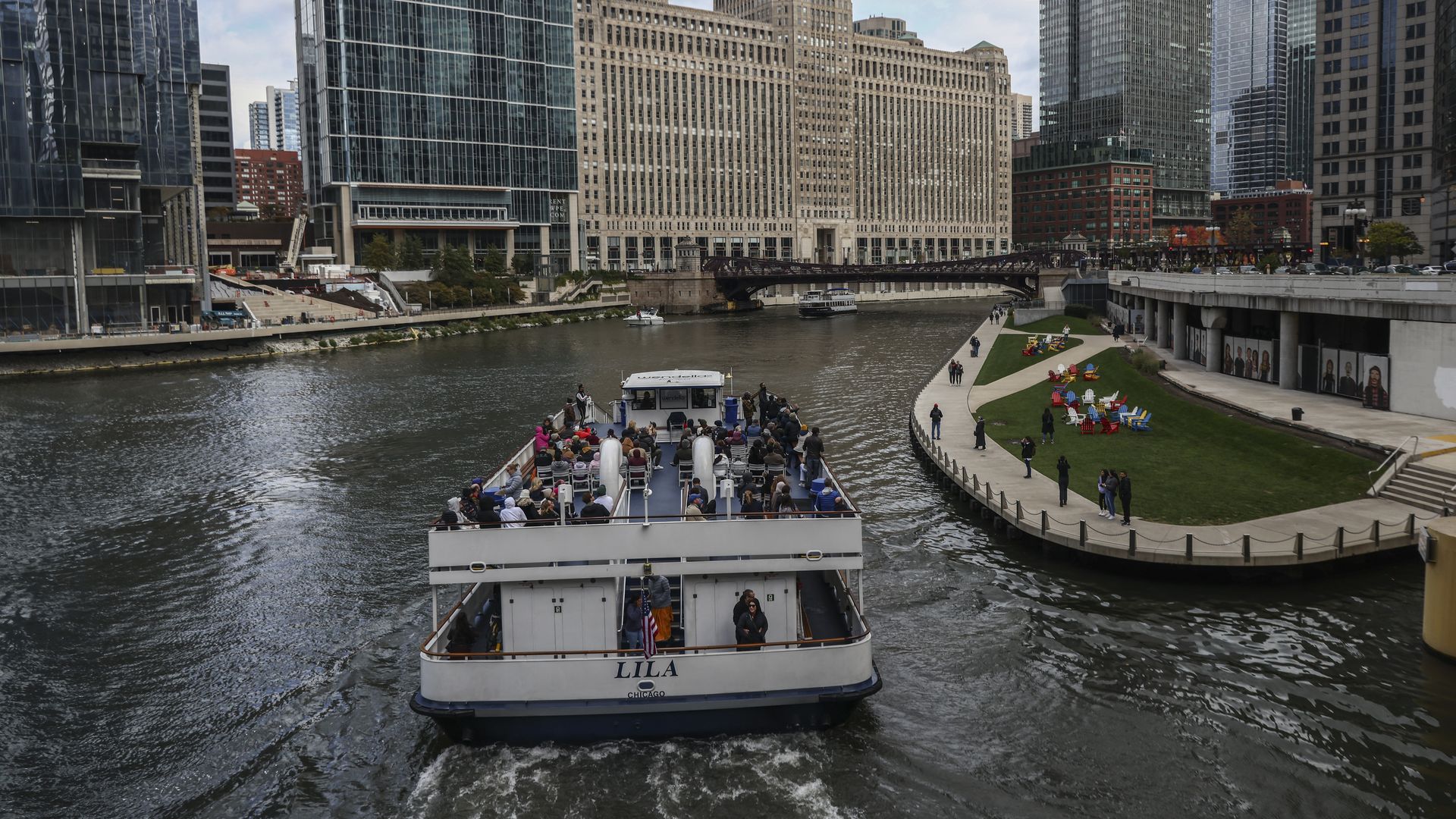 We've rounded up some of our readers' most-mentioned suggestions about the best things to see and the best spots to see them.
Visit the Riverwalk: The Chicago Riverwalk has quickly become a downtown gem. It's hard to image our city without it. There are blocks and blocks of places to eat, drink, lounge, and rent kayaks.
Chicago Architecture Boat Tour: This tour is great for tourists and even better for Chicagoans, teaching you about the city's development and history.
Lakefront: Take your pals for a swim at Montrose Beach, soak in the views at Promontory Point, or join in a game of volleyball at North Avenue Beach.
Or just stroll along the path. It's the best.
Lincoln Park: Stretching from Grand to Hollywood, Chicago's longest park offers great bike riding, picnicking, fishing, park sports, a conservatory, gardens, lagoons, the Lincoln Park Zoo and even fine restaurants.
Millennium Park: Out-of-town guests can skate on the ribbon, get silly at The Bean, get drenched at Crown Fountain or catch free concerts at the Pritzker Pavilion.
Looking for views? Readers suggest peering out from the 360 Chicago John Hancock observatory, gawking at the skyline from the 18th Street Bridge or taking it all in while standing outside Adler Planetarium.
Depending on the season, several readers recommend taking out-of-towners to a Cubs, White Sox, Bulls or Blackhawks game.
3. 🍹 Food and booze
For some tourists, food is the entire reason for visiting us. Here's where our readers recommend:
🍕Pizza: Chicago Pizza and Oven Grinder, Giordano's, Lou Malnati's, Pequod's Pizza
🇪🇸 Spanish tapas: Cafe Ba-Ba-Reeba
🇮🇹 Italian: Carmine's, La Scarola, Daisies Chicago
🇲🇽 Mexican: Frontera Grill, Big Star, 5 Rabanitos
🥩 Steakhouse: Gibson's, Trivoli Tavern
🥙 Greek: Greek Islands
🦀 Seafood: Shaw's Crab House
🇪🇹 Ethiopian: Demera
Yes, but: What about drinks?