Axios AM Deep Dive: Hard Truths
March 12, 2022
Good afternoon, and welcome to the next phase of our Hard Truths Deep Dive series. Now we're focusing on solutions — what people are trying to do about the systemic racism Axios covered in our original series.
Axios and URL Media will host an invitation-only roundtable Wednesday with leaders in Atlanta, focused on voting rights and expanding voter access. Stay tuned to Axios.com for highlights.
Smart Brevity™ count: 1,097 words ... 4 mins. Led by managing editor David Nather.
1 big thing: New voting urgency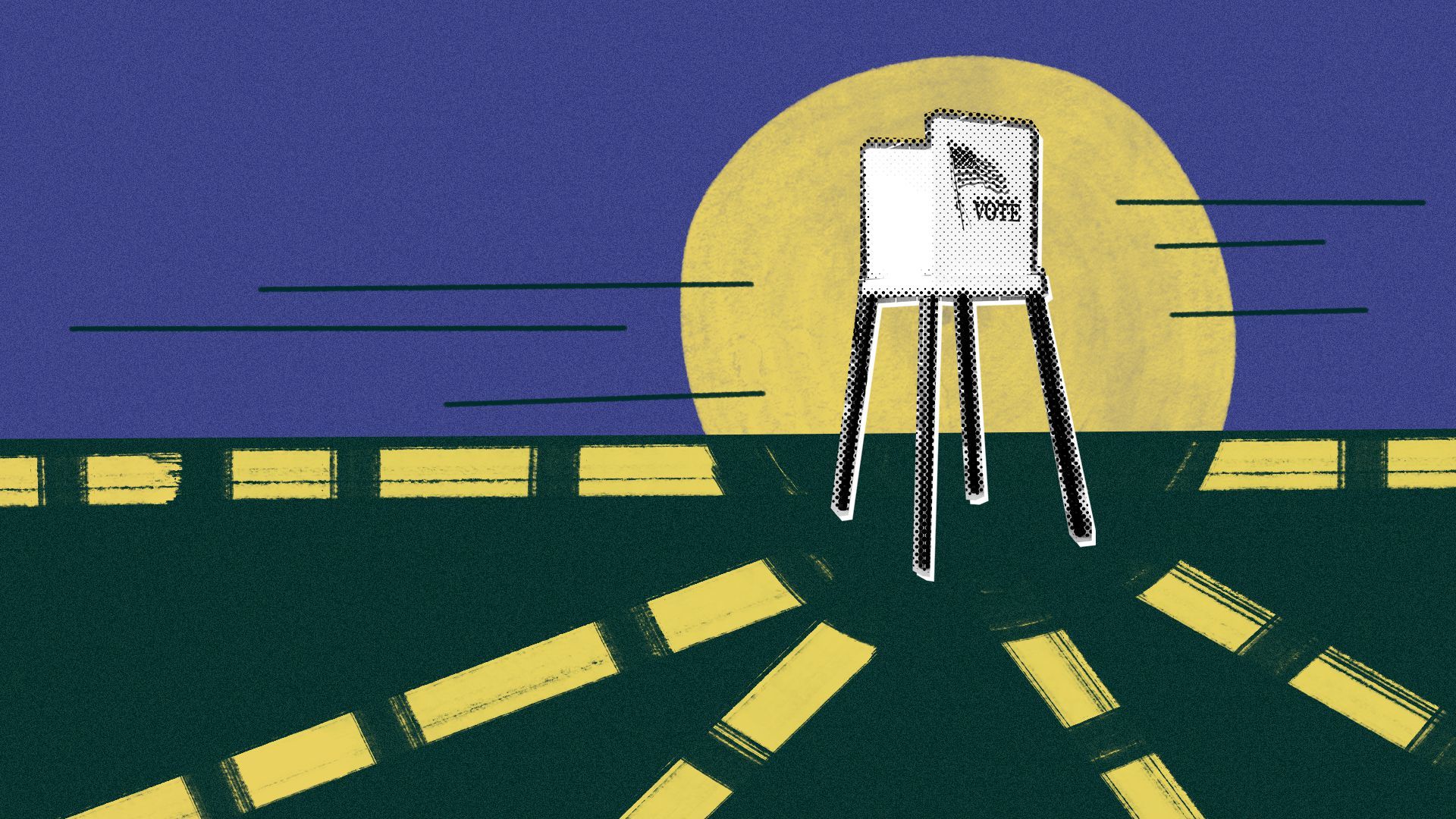 Voter turnout rose across every racial and ethnic group in 2020 — but activists are working to prevent a sharp drop-off among voters of color in November's midterms, Axios' Alexi McCammond and Stef Kight report.
Why it matters: Hundreds of bills in dozens of states aim to permanently expand early voting periods, ease identification requirements, restore rights to former prisoners and make it easier to register or obtain mail-in ballots.
Most of these bills are passing only in blue states. At the same time, red states are passing legislation that makes voting more difficult or that could lead to more ballots being rejected.
That could make voting this year a far bigger challenge for voters of color in some states.
Some voter turnout in 2020 was driven by former President Trump — who isn't on the ballot this time. And midterm elections historically draw smaller turnout than presidential years.
By the numbers: The Brennan Center for Justice counts at least 32 states that could consider legislation this year to expand voting access. Last year, 62 such laws were passed in 25 states.
But 19 states have already imposed stricter voting rules — including Texas, where thousands of mail-in ballots were rejected ahead of the March 1 primary as voters were tripped up by new identification requirements.
And lawmakers in 27 states are sponsoring new voting restrictions, the Brennan Center found.
Huge numbers of formerly incarcerated people are being made eligible to vote. In 2016, more than 6 million people were disenfranchised due to a prior felony conviction, according to the Sentencing Project.
2. Charted: Trump years brought voting surge
3. Dems try to preempt post-election fights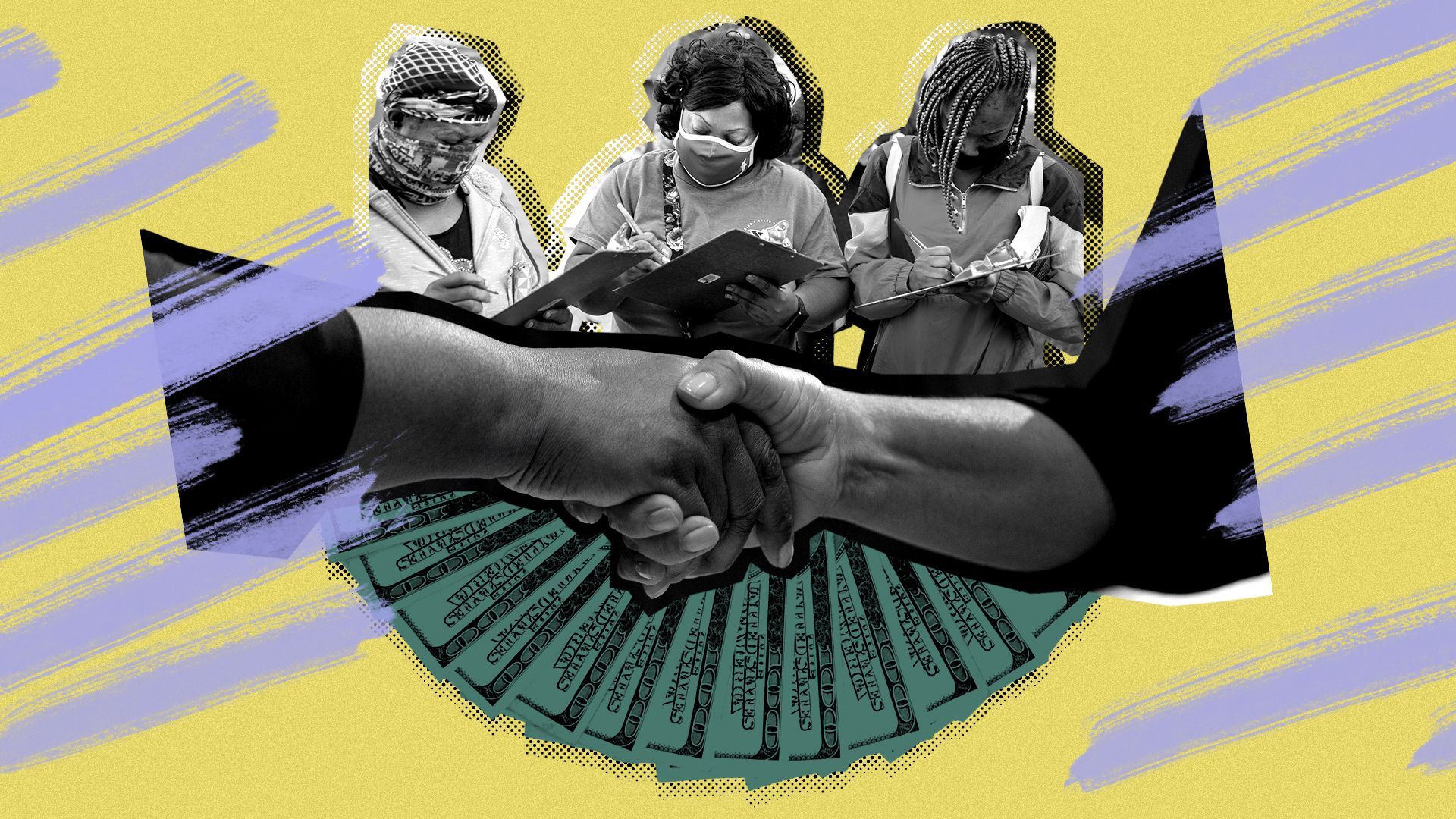 Democrats are sketching plans — and soliciting funds — to prevent future efforts to undermine and reverse legitimate U.S. elections, Axios' Lachlan Markay reports.
Why it matters: The slow death of landmark voting rights legislation this year dealt a huge blow to progressive election reform efforts. Some leaders are sketching a plan B.
They're briefing high-dollar donors on the initiatives and organizations that need funding.
They are strategizing efforts to elect thousands of local election administrators across the country.
And they are working to sideline conservative legal forces integral to Trump's efforts to overturn the 2020 election results.
Their newest effort is a plan to elect 5,000 "pro-democracy" election administrators to local posts across the country.
The initiative, unveiled this week, is called Clerk Work.
Prominent progressive groups, including Run For Something and Open Democracy PAC, are spearheading the effort.
4. The Stacey Abrams blueprint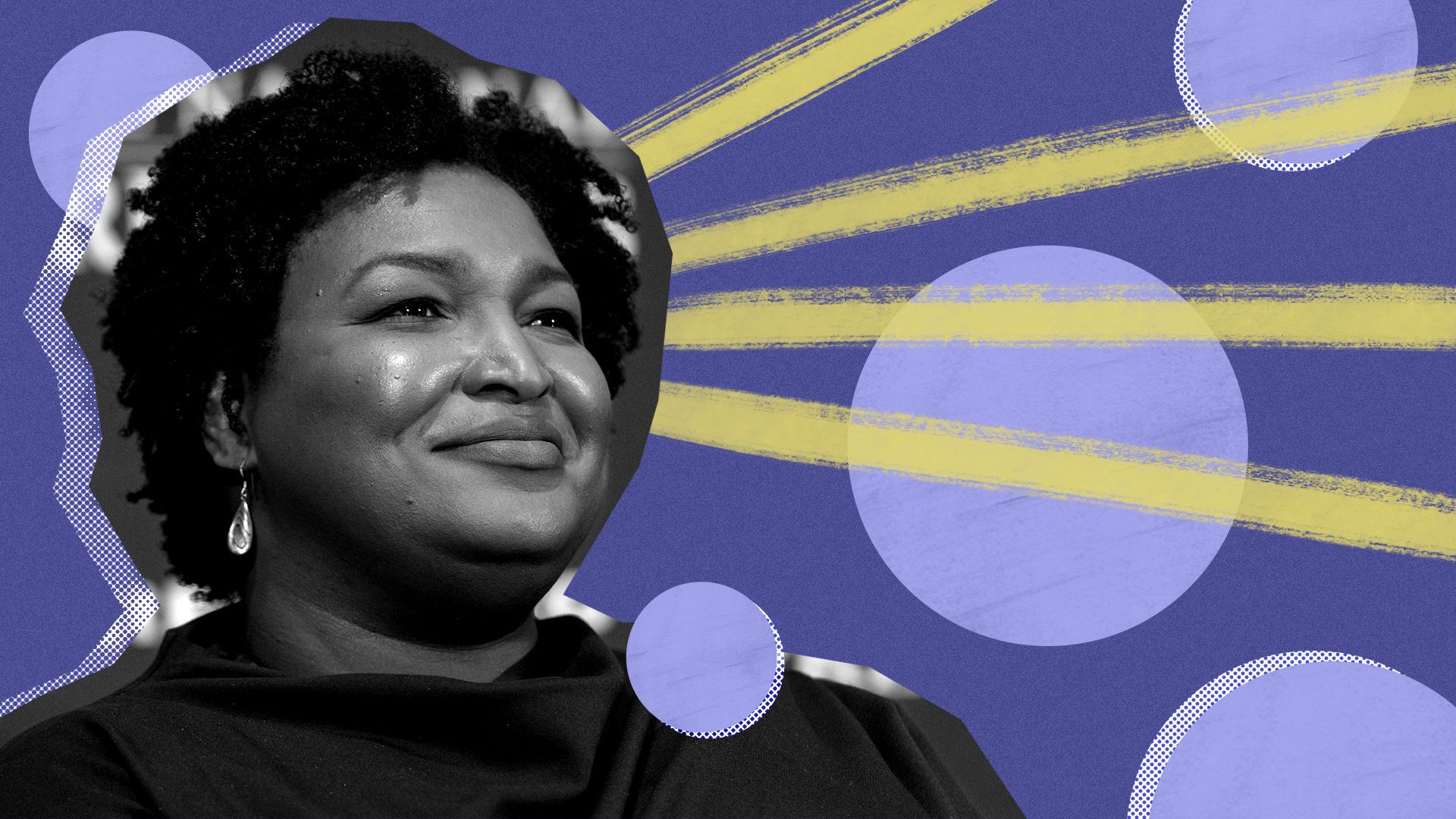 ATLANTA — The voter engagement movement Stacey Abrams spearheaded has proven so successful that it has inspired new groups built on her model and made fundraising easier for others, Emma Hurt and Thomas Wheatley of Axios Atlanta report.
Why it matters: That voter turnout infrastructure will be stress-tested once again this year as Democrats — including Abrams in her own second run for governor — seek to prove the high turnout of voters of color last cycle wasn't just a Trump-related fluke.
Abrams says the rise of similar groups was part of the plan. In an interview, she tells Axios that, in fact, she intended "to build things that are replicable and exportable."
Groups like the New North Carolina Project and the New Pennsylvania Project are trying to duplicate her success in Georgia by working to expand their states' electorate, targeting voters of color and low propensity voters.
Even Republicans are trying to learn from her model. Former GOP Sen. Kelly Loeffler founded Greater Georgia with that mission last year.
There's also been a benefit for other Georgia groups that report easier access to money and donors thanks to Abrams, directly or indirectly.
Steve Phillips, a San Francisco-based Democratic donor and early Abrams supporter, tells Axios that Abrams' involvement with a group "automatically just elevates the group in my mind."
5. Native Americans embrace civil rights playbook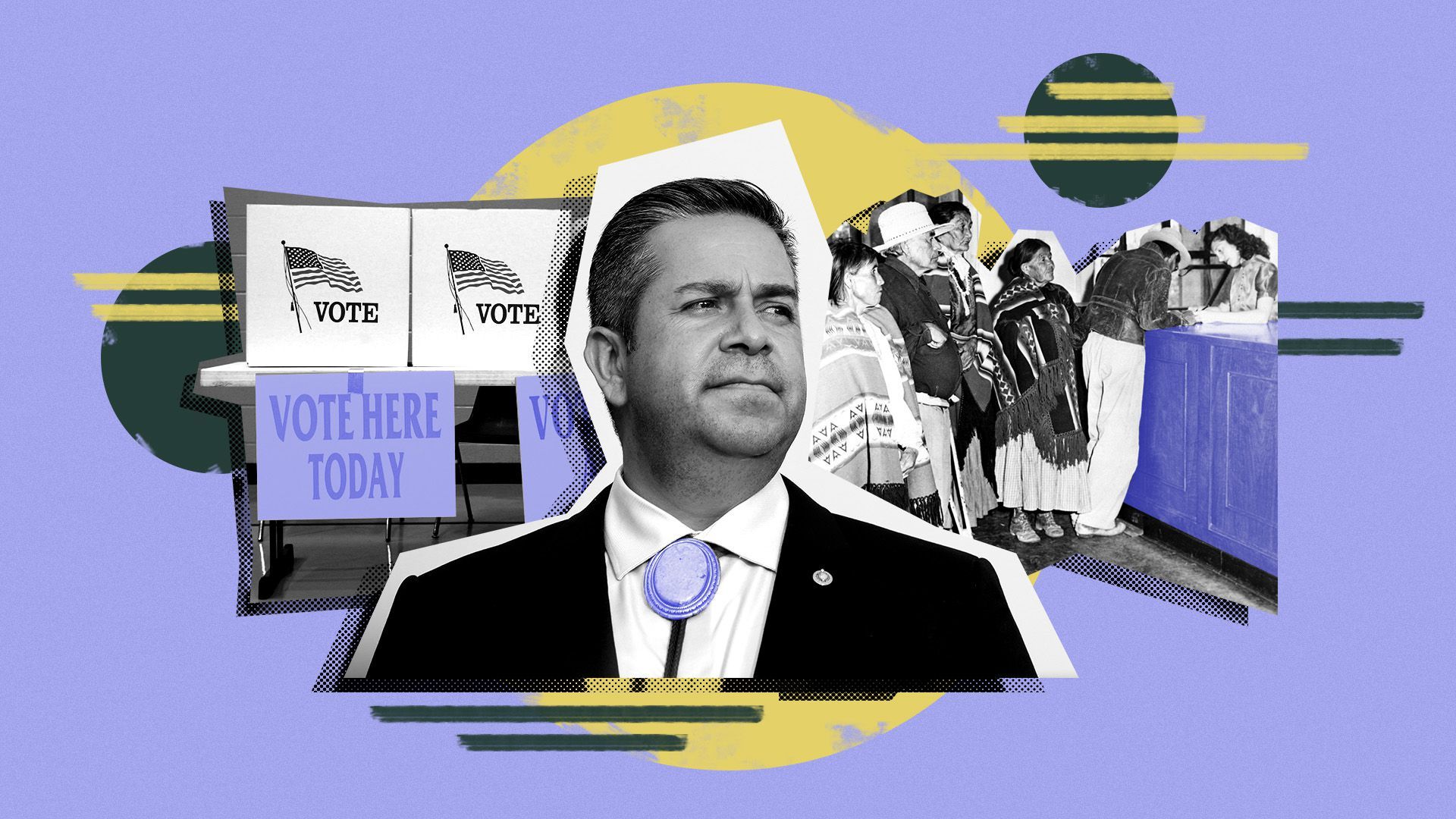 Native American voting rights advocates from the Navajo Nation to Rosebud Sioux aren't just waiting for federal legislation to protect Indigenous voters.
They're taking pages from Black civil rights activists to organize Native American voters themselves, Axios' Russell Contreras reports.
Why it matters: The small percentage of Native Americans is forcing advocates to aggressively build coalitions with Latinos and Black activists to avoid being ignored any longer.
The intrigue: To bring attention to Native American voting rights, Indigenous people have joined Black Lives Matter protests, marched for immigrant rights, and spoken out against violence toward Asian Americans, Nick Tilsen, president and CEO of NDN Collective and a citizen of the Oglala Lakota Nation, tells Axios.
The backstory: A surge in Native American voter participation in 2020 helped President Biden win close races in Arizona and Wisconsin.
The reaction: Since 2020, several states with GOP-controlled legislatures have passed bills that critics argue impose new restrictions on Indigenous voters.
6. N.C. lessons for U.S.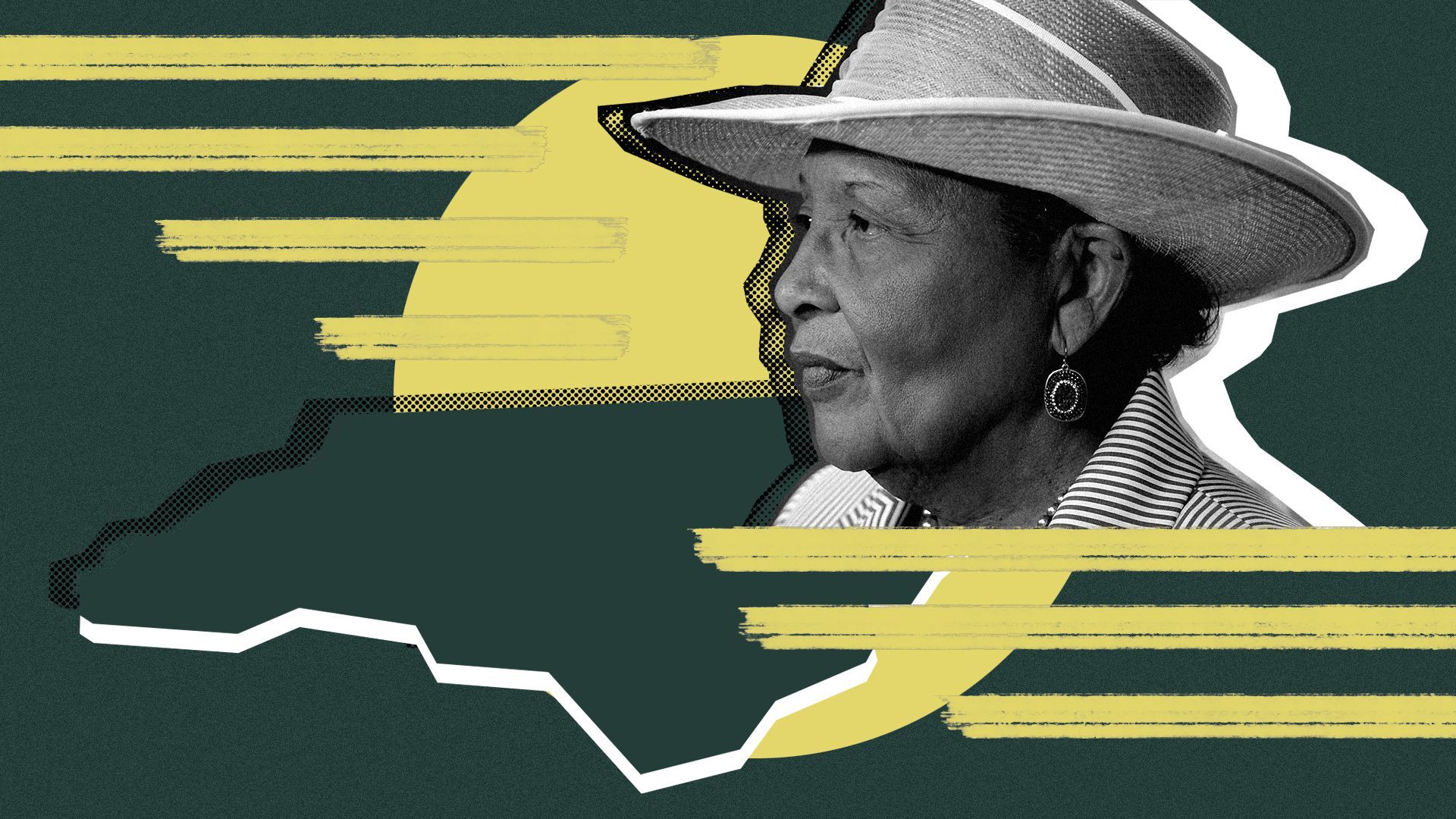 CHARLOTTE, N.C. — A new congressional map imposed by the courts on Feb. 23 has reinvigorated liberals in this purple state, where GOP legislative dominance has reigned since former President Obama narrowly carried the state in 2008, Michael Graff of Axios Charlotte reports.
Why it matters: North Carolina has been the battleground for legal fights over disenfranchisement for the past decade, making its story instructive for voting rights across the U.S.
The new maps show Republicans with seven mostly safe seats, Democrats with six, and one toss-up — a far cry from the 10-3-1 GOP edge after the Republican-led legislature drew the initial maps in November.
Democratic Party leaders believe they need to seize this opportunity to add diversity to the 14-person congressional delegation.
Across the state, at least 20 candidates of color filed to run as Democrats in congressional races in the nine days that followed the new maps. More than 75 filed to run for the legislature.
Nida Allam's political career was born out of grief. She was in her last semester of college on Feb. 10, 2015, when three of her closest friends — all Muslim, like her — were killed in what many believe was a hate crime in Chapel Hill.
Now Allam is 28 and a front-runner to become the Democratic nominee to replace longtime Rep. David Price — a white man retiring after more than 30 years — in the state's ultra-liberal congressional district around Durham.
🎧 Listen here for a special edition of the "Axios Today" podcast, "Hard Truths: Abrams' roadmap."