December 13, 2020
⚡ Breaking: Several Trump allies, led by Rep. Mo Brooks (R-Ala.), plan to challenge the election results on Jan. 6, when Congress convenes to officially tally the votes from the Electoral College and certify Joe Biden as president-elect, the N.Y. Times reports.
🥞 Happy Sunday! Today's Smart Brevity™ count: 985 words ... 4 minutes.
1 big thing: 1 way the rich get richer
Giant Wall Street firms are getting lots of the riches from this year's monster stock offerings like Thursday's IPO by Airbnb, Axios chief financial correspondent Felix Salmon reports.
Why it matters: This is another way the stock market isn't a level playing field.
What's happening: To go public, under a process managed by the SEC, you need an investment bank. These banks give their best clients, which are large institutions, early access to the stock.
These big firms get allocated large chunks of stock in white-hot companies. The following day, after public trading begins, those shares end up being worth vastly more than the investors paid for them.
Individual investors with accounts at Robinhood or E-Trade have no ability to buy stock at the IPO price.
More money has been made in windfall IPO profits in 2020 than in any prior year, even including the height of the dot-com bubble in 2000.
An analysis by Dealogic for Axios found that IPO investors have made more than $50 billion so far this year, just by being allocated stocks and holding on to them for a single day.
That's a new annual record, and the year's not over yet.
Case in point: On Wednesday night, Airbnb sold 51,323,531 shares at $68 each to some of the biggest and most powerful investors in the world. The total amount paid for those shares: $3.5 billion.
By the close of trade on Thursday, those shares were worth $7.4 billion, representing an overnight profit of $3.9 billion for institutional investors.
The bottom line: Repeat that story across almost 200 other IPOs this year, and windfall profits end up totaling $51 billion. That's a larger profit than is made by any company in America, except for Berkshire Hathaway and Apple.
2. History made: Vaccines roll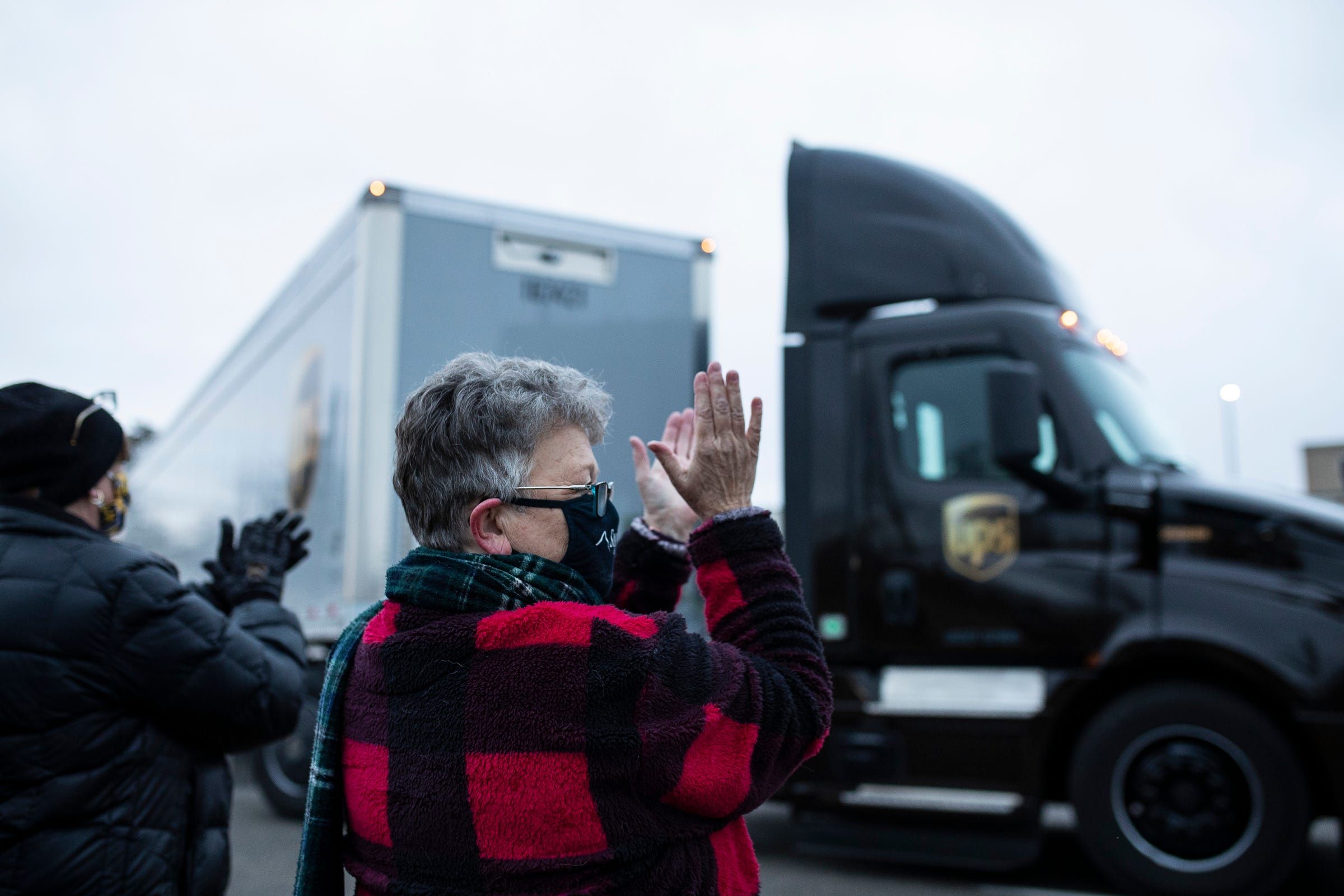 CNN showed a FedEx plane taking off from Grand Rapids this morning, as America's first shipments of COVID vaccine left a Pfizer plant in Michigan for distribution centers across the country.
UPS and FedEx will deliver 3 million doses to 145 distribution centers tomorrow, 425 more on Tuesday and the remaining 66 on Wednesday.
3. 20 years ago today: Al Gore concedes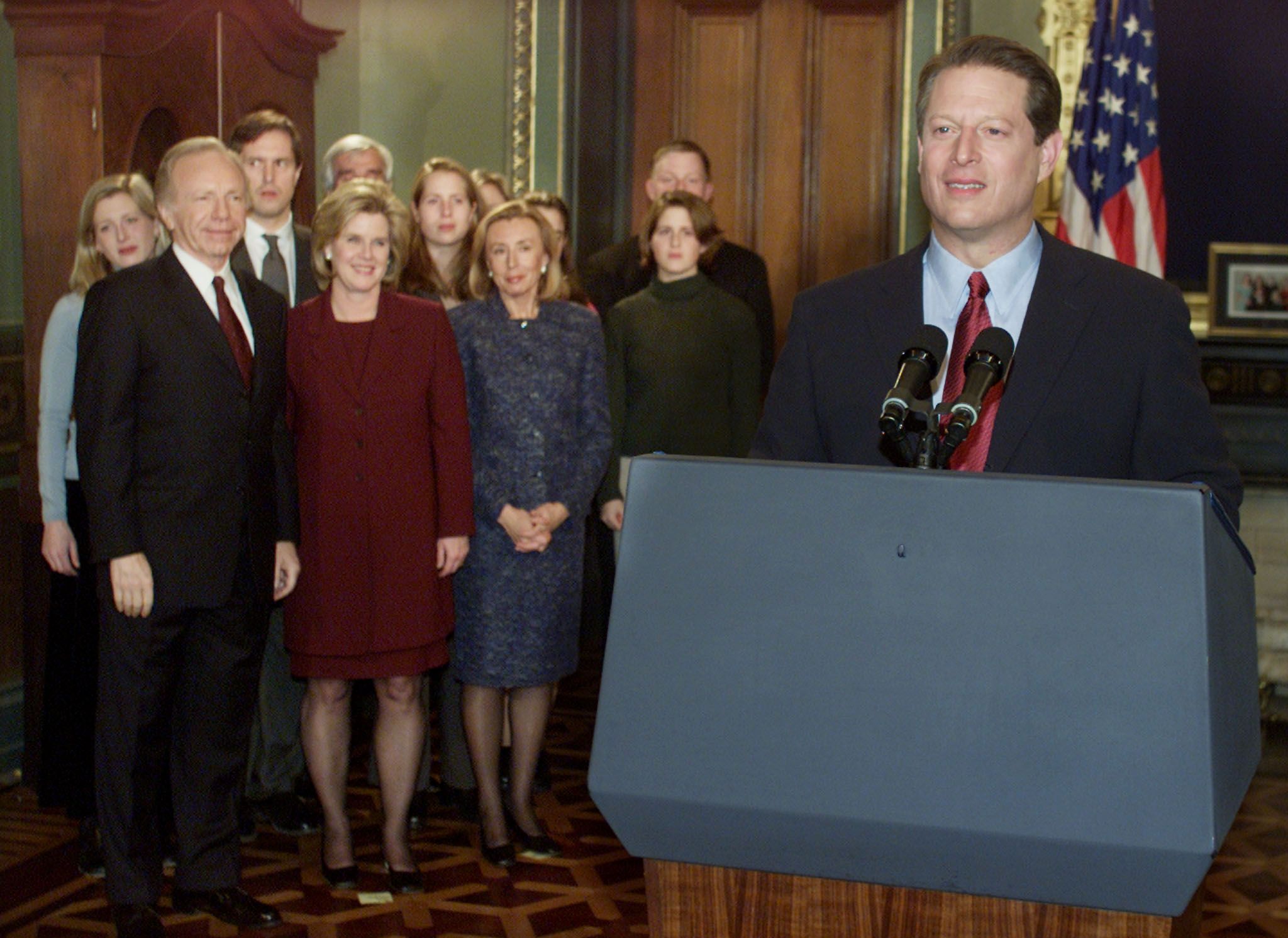 A day after losing Bush v. Gore, Vice President Gore said on Dec. 13, 2000:
Now the U.S. Supreme Court has spoken. Let there be no doubt, while I strongly disagree with the court's decision, I accept it. I accept the finality of this outcome which will be ratified next Monday in the Electoral College. And tonight, for the sake of our unity as a people and the strength of our democracy, I offer my concession.
I also accept my responsibility, which I will discharge unconditionally, to honor the new President-elect and do everything possible to help him bring Americans together in fulfillment of the great vision that our Declaration of Independence defines and that our Constitution affirms and defends.
🥊 Today on CNN's "State of the Union," Gore told Jake Tapper from Nashville, about the last-ditch Trump appeal that the Supreme Court rejected:
That lawsuit got the result that it deserved. I would encourage those who are still supporting the lost cause of President Trump's re-election to put the country first.
How it worked in the olden days ...

🎥 See C-SPAN video of Gore's concession, via Howard Mortman.
4. Pic du jour: Army shuts out Navy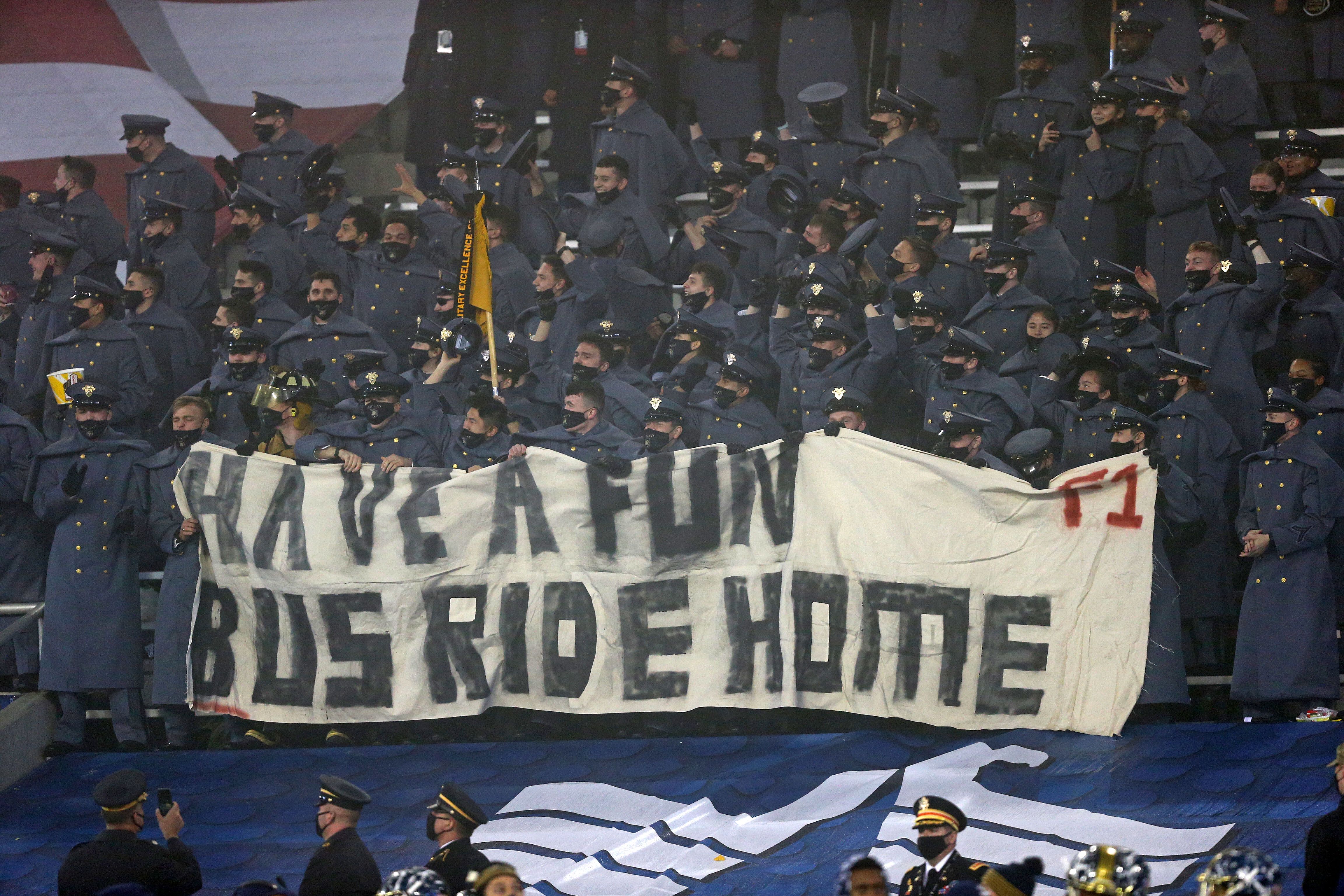 West Point cadets taunt the visiting Annapolis midshipmen, who lost yesterday's Army-Navy game 15-0.
5. Stabbings as pro-, anti-Trump forces clash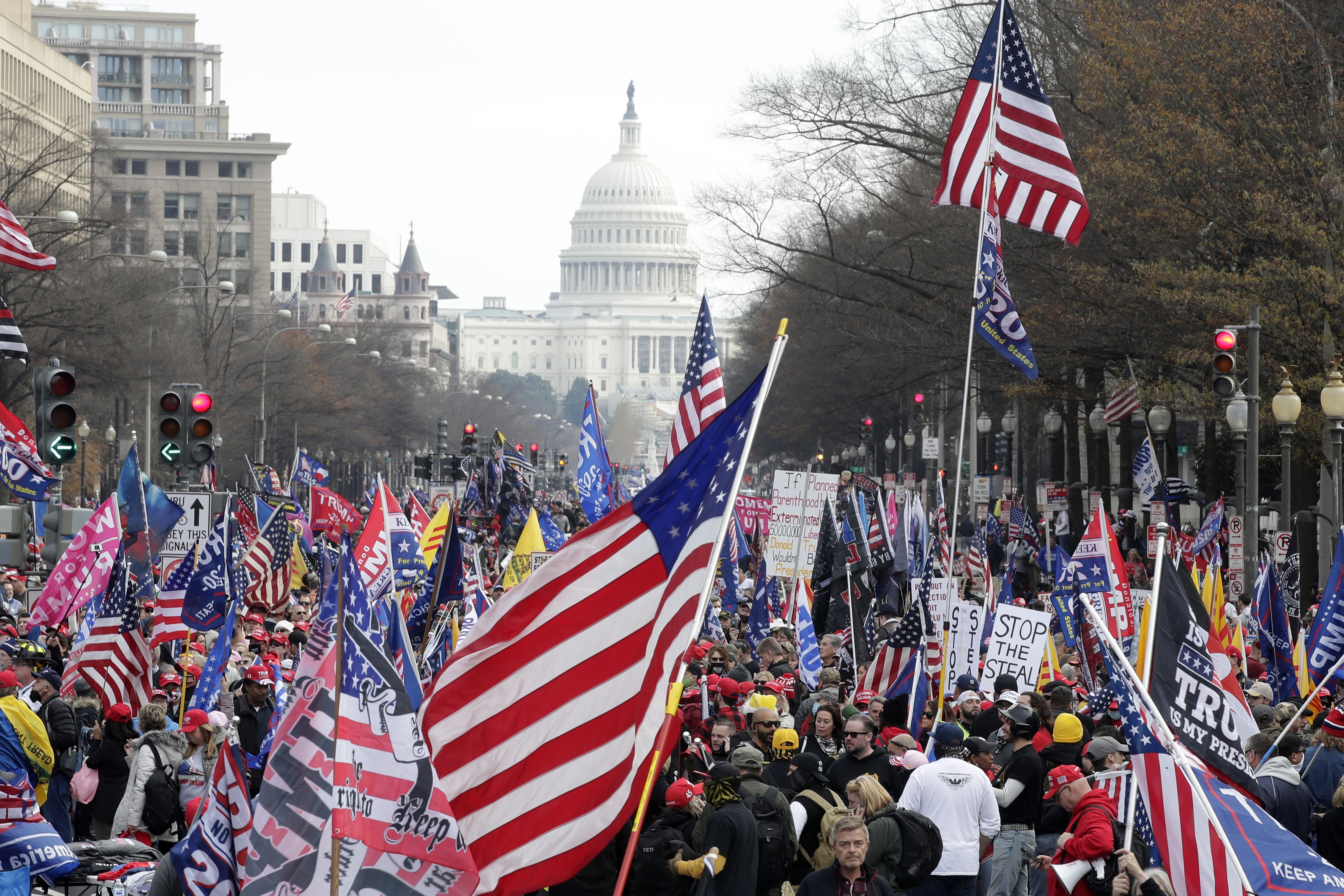 Ahead of the finality of tomorrow's Electoral College vote, thousands of "maskless rallygoers who refuse to accept the results of the election ... roamed from the Capitol to the Mall and back again," the WashPost reports.
"The crowds cheered for recently pardoned former national security adviser Michael Flynn, marched with conspiracy theorist Alex Jones and stood in awe of a flyover from ... Marine One."
"But at night, the scene became violent. At least four people were stabbed near Harry's Bar at 11th and F streets NW, a gathering point for the Proud Boys, a male-chauvinist organization with ties to white nationalism."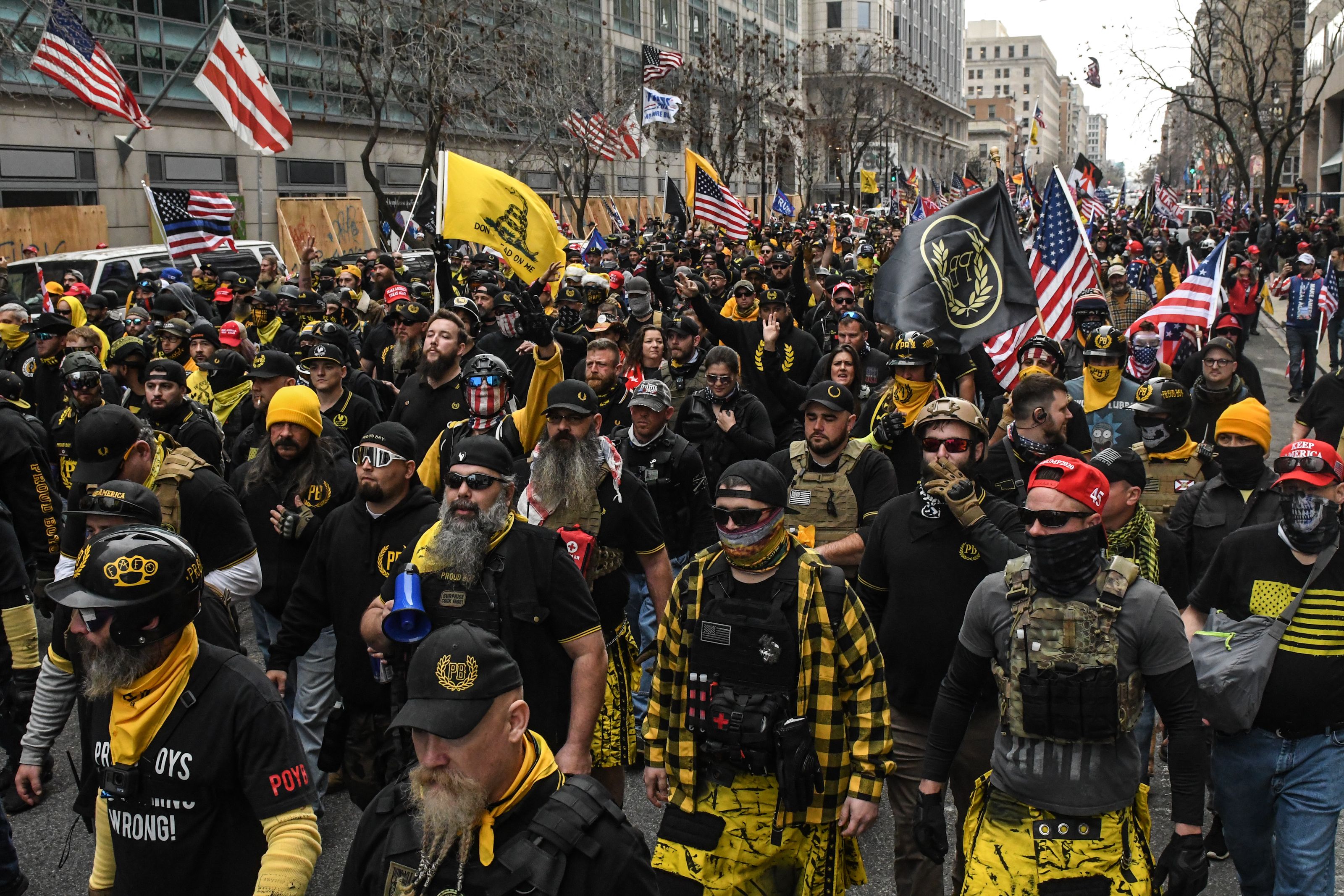 6. Hunter subpoena includes Ukraine, China
A subpoena seeking documents from Hunter Biden asked for information related to more than two dozen entities, including Ukraine gas company Burisma, plus Chinese business dealings and other transactions, AP reports.
Why it matters: The breadth of the subpoena, issued Tuesday, underscores the wide-angle lens prosecutors are taking.
The probe was launched in 2018.
7. Remembering Charley Pride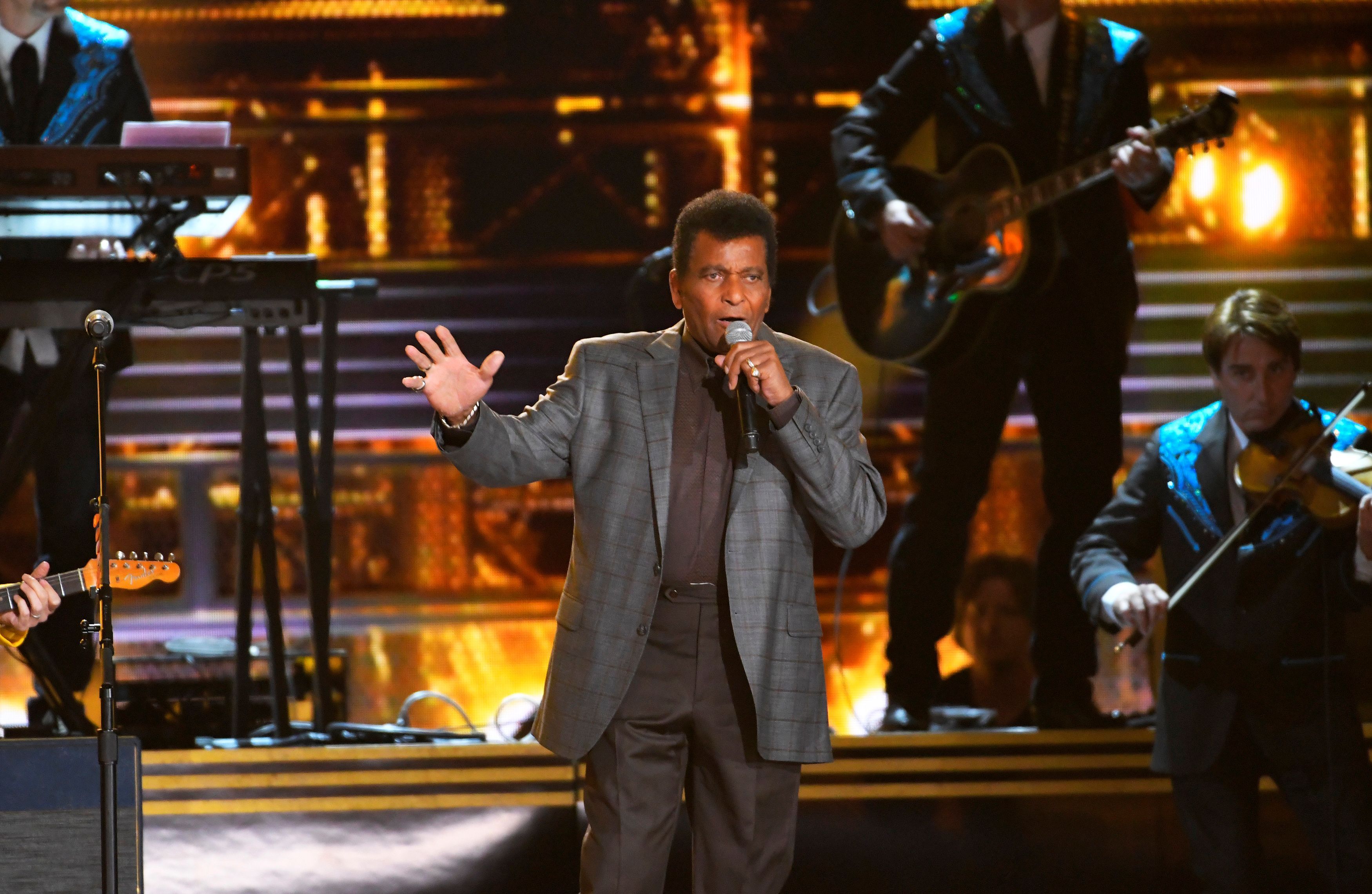 Charley Pride, the Dallas-based singer who was country music's first Black superstar, died of COVID yesterday at 86, the Dallas Morning News reports.
"From 1966 until 1987, Pride was one of the biggest stars in country music, scoring 52 Top 10 country hits, including 29 chart-toppers. More than a dozen of his songs crossed over to the pop charts, including 'Kiss an Angel Good Mornin'' and 'Is Anybody Goin' to San Antone.'"
He had owned a small percentage of the Texas Rangers baseball team since 2010, "and for years, practiced with the team during spring training. He often performed the national anthem at big Rangers games."
President George W. Bush said: "Charley Pride was a fine gentleman with a great voice. Laura and I love his music and the spirit behind it. Plus, he knew baseball: Charley was a big Texas Rangers fan and a player himself."
8. Parting shot: Implosion outside my window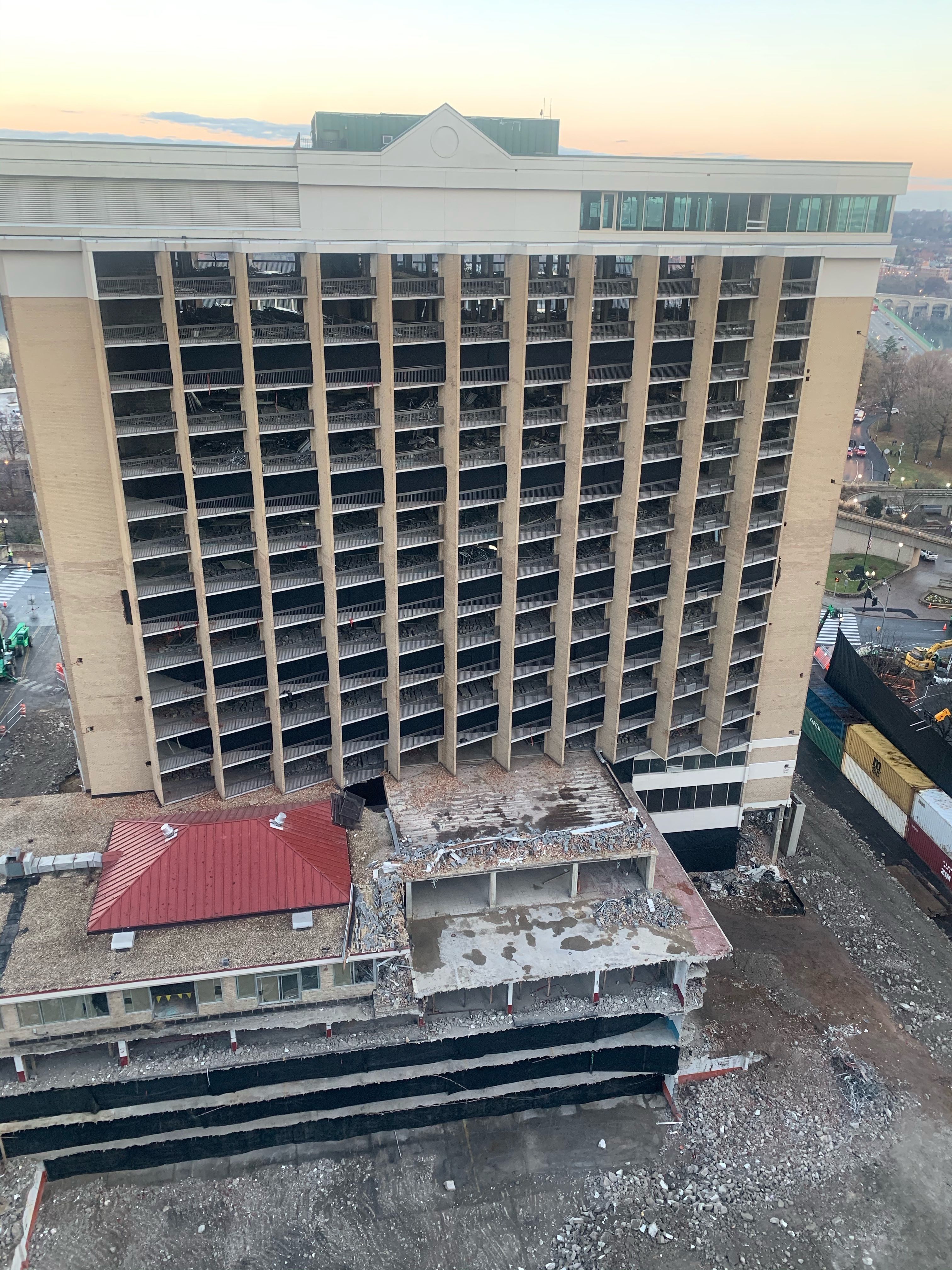 Above was the view outside my window in Arlington, Va. — until 8:01 a.m. today.
The former Rosslyn Holiday Inn, which has stood near the Key Bridge since 1972, was imploded this morning to make way for a fancy new building.
Here's a frame from a slow-mo iPhone video I took during the demolition: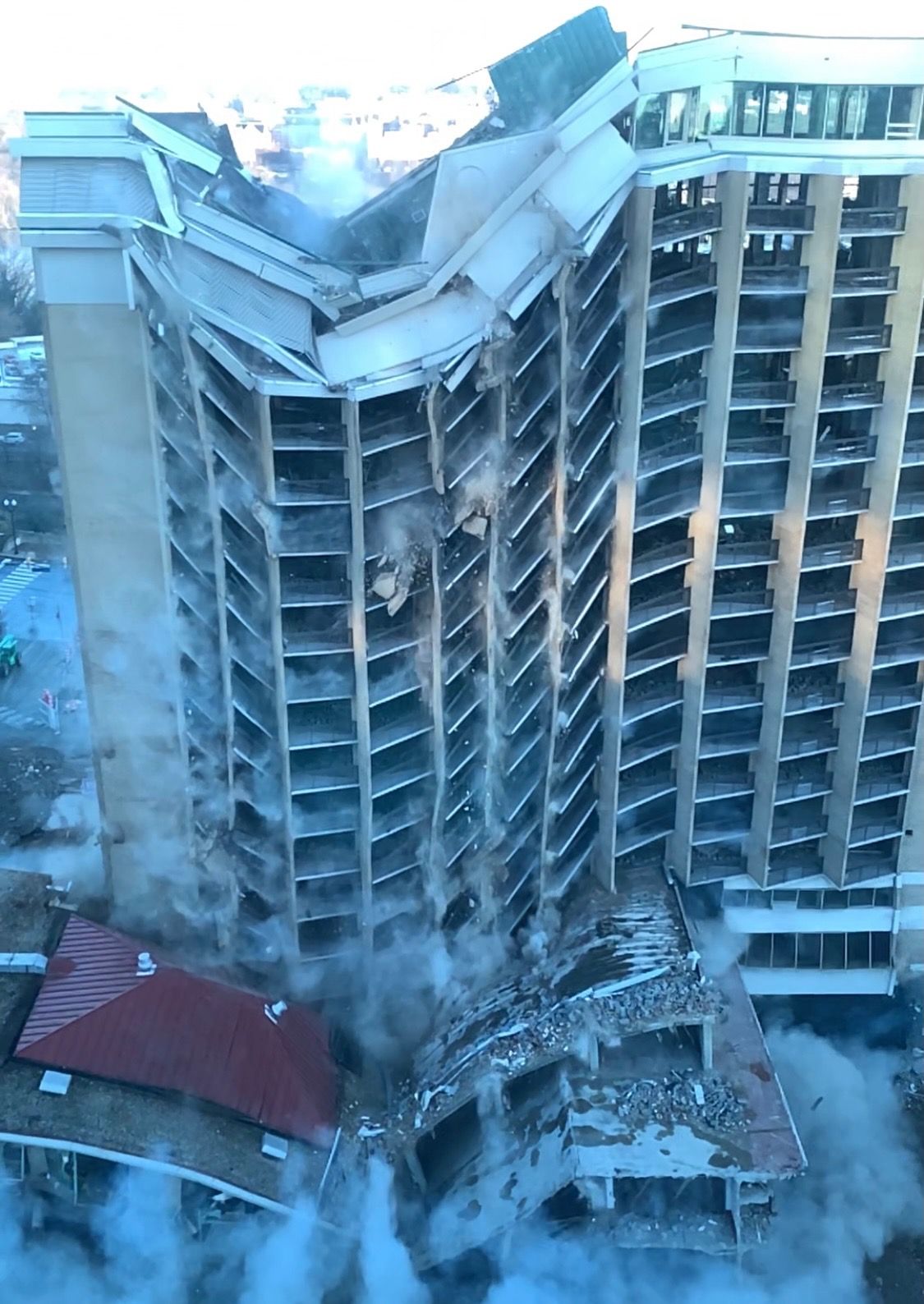 Below, you'll see that I now have a great view of the Potomac River and Georgetown — which'll last until the fancy new building rises.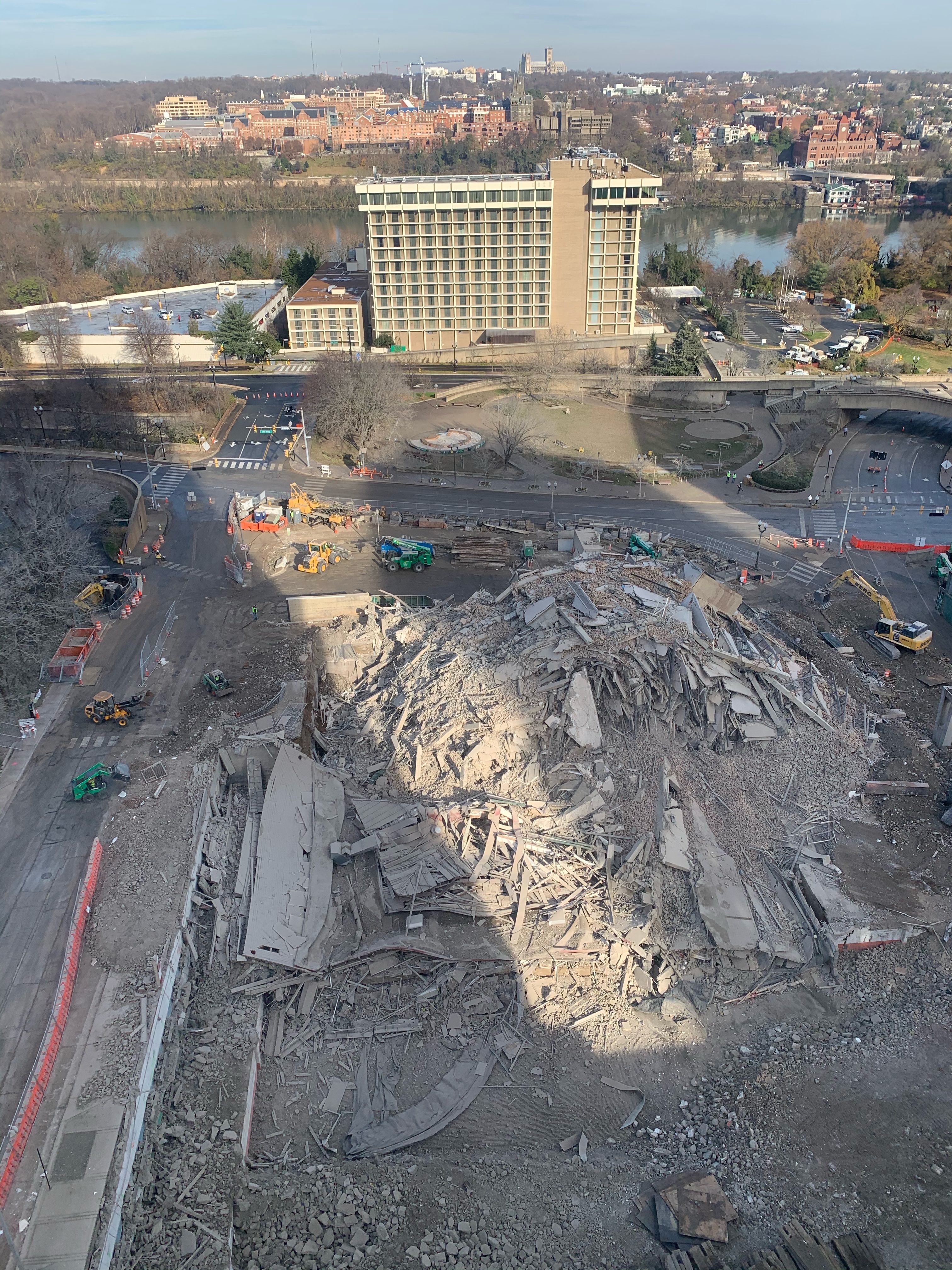 🎥 See a YouTube video by Brian Danza.
📬 Thanks for starting your Sunday with us. Please invite your friends to sign up for Axios AM/PM.