January 23, 2020
🇨🇳 Breaking: China today locked down two cities at the epicenter of a coronavirus outbreak that has killed at least 17 people and infected nearly 600. (Reuters)
1 big thing: Facebook's rising Democrat problem
Facebook, once the darling of Dems, is now their demon.
One of Facebook's biggest 2020 headaches isn't election interference or fake news — it's worrying about what a Democrat in the White House could mean for the business, Axios' Sara Fischer and Scott Rosenberg write.
Why it matters: Big Tech got a warm embrace from Democrats during the Obama years. No longer.
Many of them hold Facebook responsible for President Trump's 2016 victory, blame it for misinformation, and vow to regulate or break it up.
Democratic contenders responded with visceral dislike to mentions of Facebook during the N.Y. Times' recent on-camera endorsement interviews:
Joe Biden: "I've never been a fan of Facebook, as you probably know. I've never been a big Zuckerberg fan. I think he's a real problem."
Bernie Sanders: "You have Facebook and Twitter, Google, enormous amount of the advertising that is done online. These are very, very serious problems."
Pete Buttigieg: "[T]hat's the problem with Facebook. No one company and no one person should have the kind of power that they've accumulated."
P.S. President Trump praised Mark Zuckerberg during an interview in Davos with CNBC's Joe "Squawk Box" Kernen:
"[H]e's done a hell of a job, when you think of it. ... I heard he was going to run for president. That wouldn't be too frightening, I don't think. But he does have that monster behind him."
2. Bloomberg copies Trump to beat Trump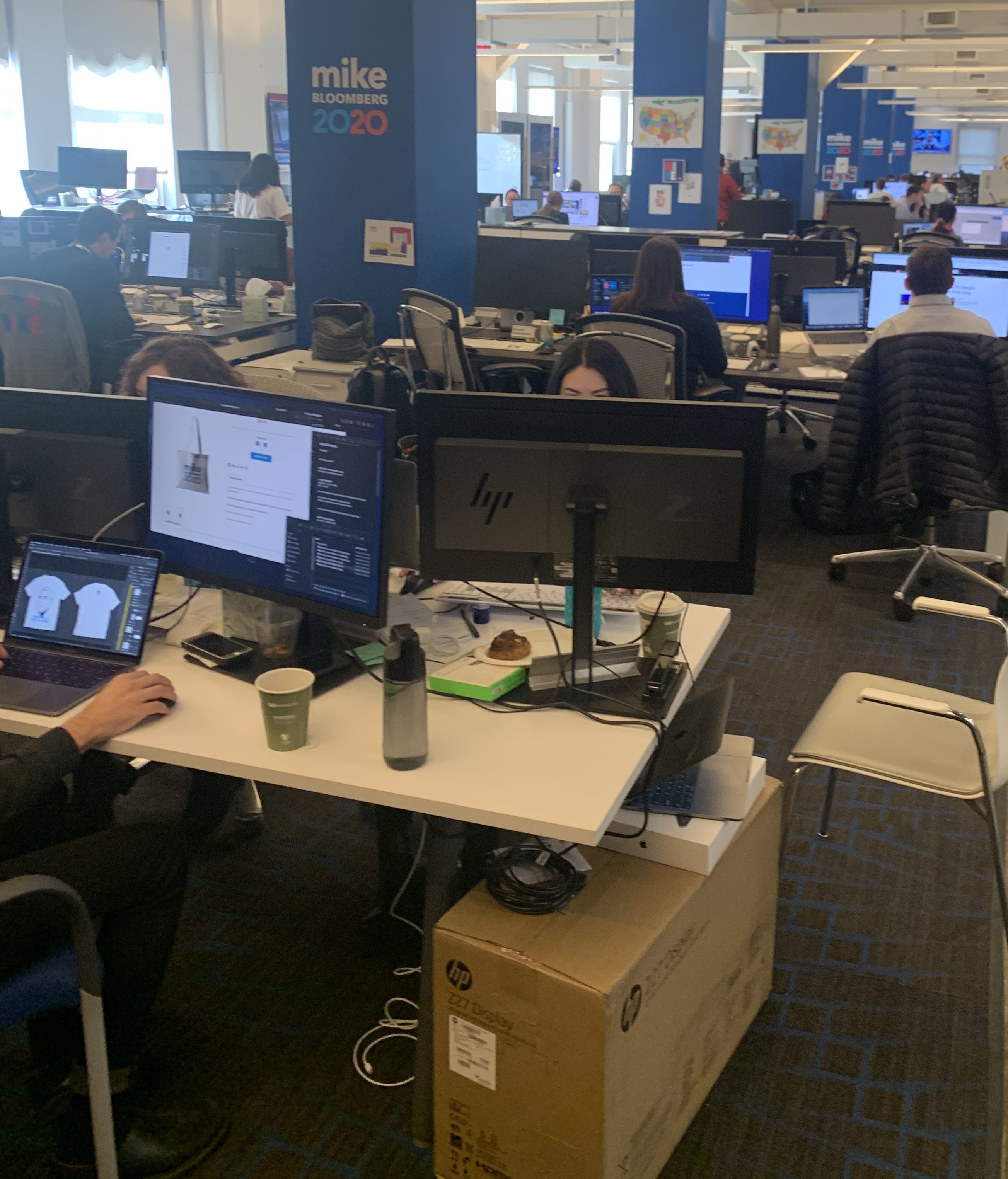 To beat President Trump, Mike Bloomberg wants to be candidate Trump.
I visited Bloomberg's new campaign HQ in Times Square yesterday, and was struck by how much his 1,000+-person team is learning from — while trying to surpass — the Trump campaigns of 2016 and 2020.
Bloomberg is no Trump, but is trying to beat the president at his own game:
Social creature: Trump's re-election campaign has deployed Facebook in a bigger way than any campaign in history, outspending all the Democrats combined. Bloomberg's team openly admires the digital prowess of Trump campaign manager Brad Parscale, and has built a "content factory" of constantly updating and iterating videos and messages that are narrowly targeted at — and constantly fed to — promising prospects.
Ubiquity: Trump forced himself into our lives with Twitter taunts and endless TV appearances. Bloomberg is buying his way into the minute-by-minute of our lives with TV ads. Bloomberg's team believes one of the key lessons of Trump campaign is that if voters see you on TV all the time, they'll take you seriously. At Bloomberg HQ, his TV ads play on a constant loop. It takes a while to realize it's not cable news, where his ads seem nearly as persistent.
Success sells: Like Trump, Bloomberg promises ad nauseam to replicate his professional success in governance. Many of Bloomberg's ads follow the rough arc of: 1) Hit Trump ... 2) Why the problem matters ... 3) What Mike did as New York mayor ... 4) What Mike would do as president. It's a key part of Bloomberg's effort to signal, both overtly and subliminally, that he's running against Trump — not the other Dems.
Slogan power: Bloomberg's massive data operation found that Bloomberg's record as mayor was one of his big selling points. And Bloomberg's inner circle thought "Make America Great Again" was an effective slogan. Voilà, the Bloomberg slogan: "Mike Will Get It Done." The twist: "It" can mean beating Trump, enacting gun control as president, or whatever the voter imagines.
It's all about brand, baby: Bloomberg, like Trump, has set up his campaign so his personal brand shines, win or lose. The former mayor is making plain he will spend up to $2 billion to win himself — or, if he loses, allocate some of that to the Democratic nominee and Bloomberg's pet causes. As a down payment, he's showering money on state and local parties to help them, up and down their tickets, regardless of who wins the primary.
3. Trump's selective court urgency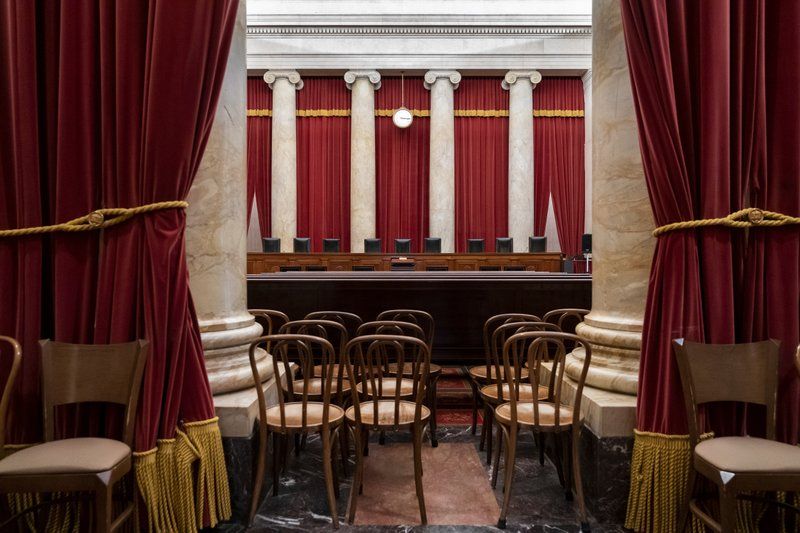 The Trump administration has consistently tried to get controversial cases in front of the Supreme Court as quickly as possible. But that stopped abruptly when it came to the possibility that the entire Affordable Care Act could be struck down before the 2020 election, Axios' Sam Baker writes.
Why it matters: President Trump's Justice Department has tried to leapfrog the traditional process far more than its predecessors did, and Justice Sonia Sotomayor suggested that it's affecting the court's work.
"It appears the Government has treated this exceptional mechanism as a new normal," Justice Sonia Sotomayor wrote in a dissenting opinion last fall. "Not long ago, the Court resisted the shortcut the Government now invites. I regret that my colleagues have not exercised the same restraint here."
How it works ... Legal challenges to federal law typically go through three steps: a district court, then an appeals court, and finally an appeal to the Supreme Court.
But the Justice Department under Trump has routinely asked the high court to step in before appeals courts have had a chance to rule.
But in the latest ACA challenge, the Justice Department urged the Supreme Court not to expedite a hearing.
The bottom line: The potential dismantling of the ACA would be a political meteor strike that Trump officials would rather punt past the election.
⚖️ 4. Trial diary, Day 2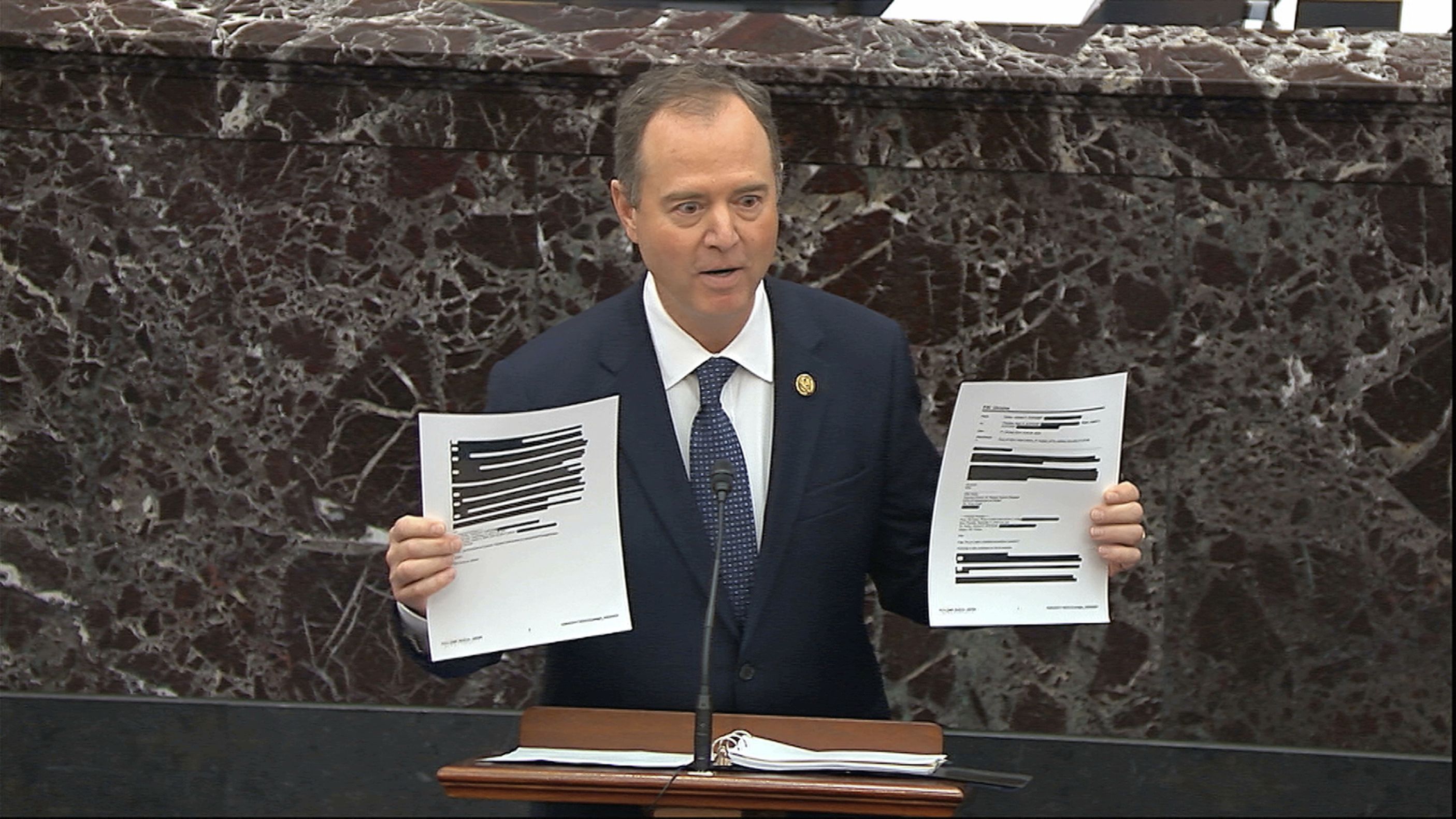 After Tuesday's opening-day battle over process, yesterday the impeachment trial dove into the substance of Democrats' case against President Trump, Axios' Alayna Treene writes from the Senate chamber:
The lead House impeachment manager, Rep. Adam Schiff (D-Calif.), said during opening arguments that "three days in July" — the 24th, 25th and 26th — tell "so much of the story" about soliciting foreign election interference.
Schiff made four distinct points:
Impeachment is the ultimate check on the president, designed by the framers of the Constitution to address a president who abuses power.
The evidence, which continues to pour in even after the conclusion of the House investigation, is "overwhelming, compelling, and incriminating." Schiff said the evidence "paints a damning picture" of how Trump tried to get a foreign government to meddle in U.S. elections for his own political benefit. 
If the Senate doesn't convict, a dangerous precedent would be set.
Contrary to the Trump defense team's argument that impeachable conduct must be criminal, Alexander Hamilton described impeachable offenses as "the misconduct of public men" and "violation of a public trust," not a crime.
In the halls: Not one Republican Axios spoke with said they were swayed by House managers' arguments.
Color: Sen. Joni Ernst (R-Iowa) started her day with a large Monster Energy drink.
What's next: The Senate will reconvene today at 1 p.m. to continue to hear from House managers, who have used roughly eight of their 24 hours.  
5. Pics du jour: Dems make a multimedia case
Some of the exhibits Democrats projected in the Senate chamber yesterday during opening arguments: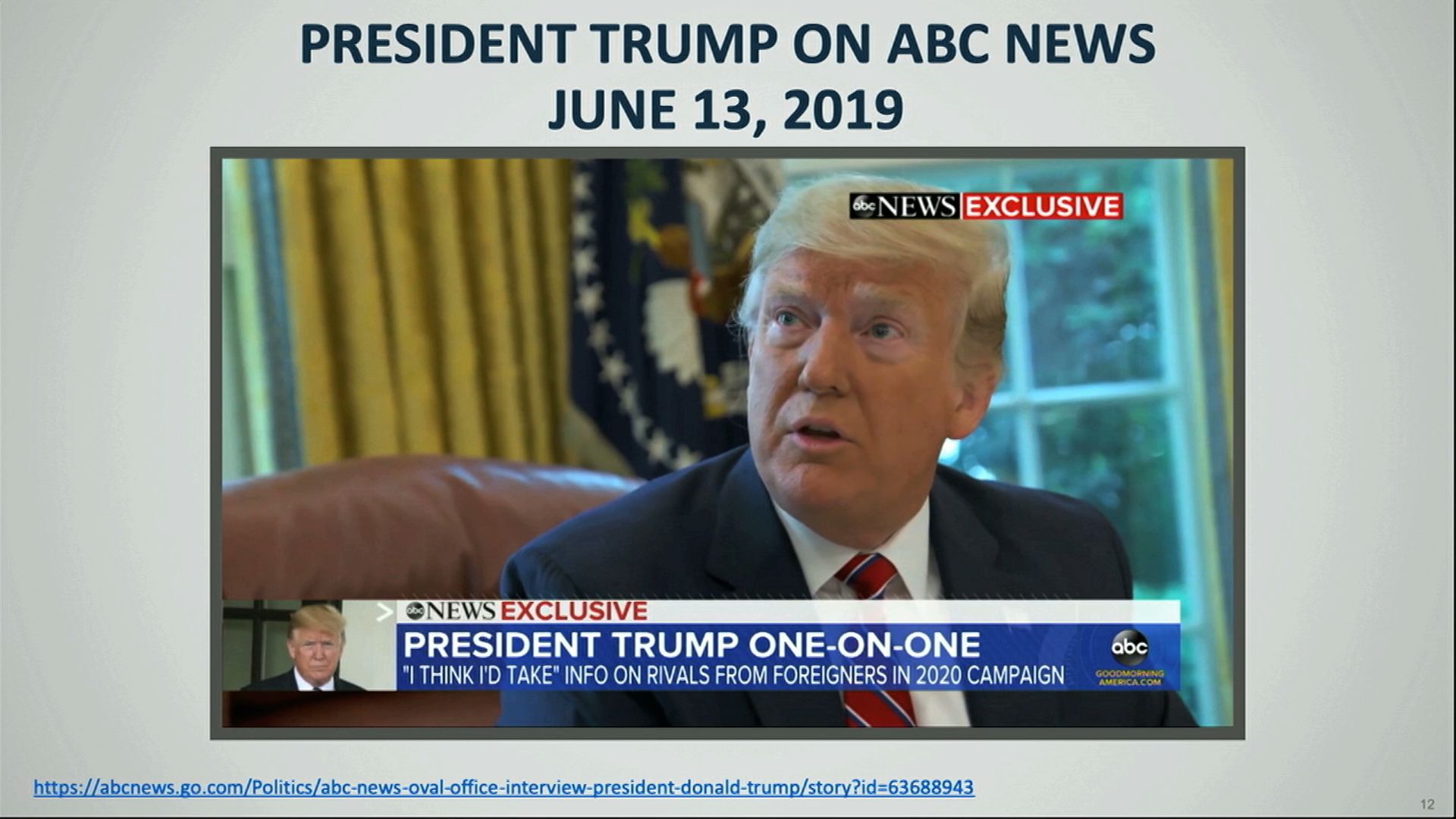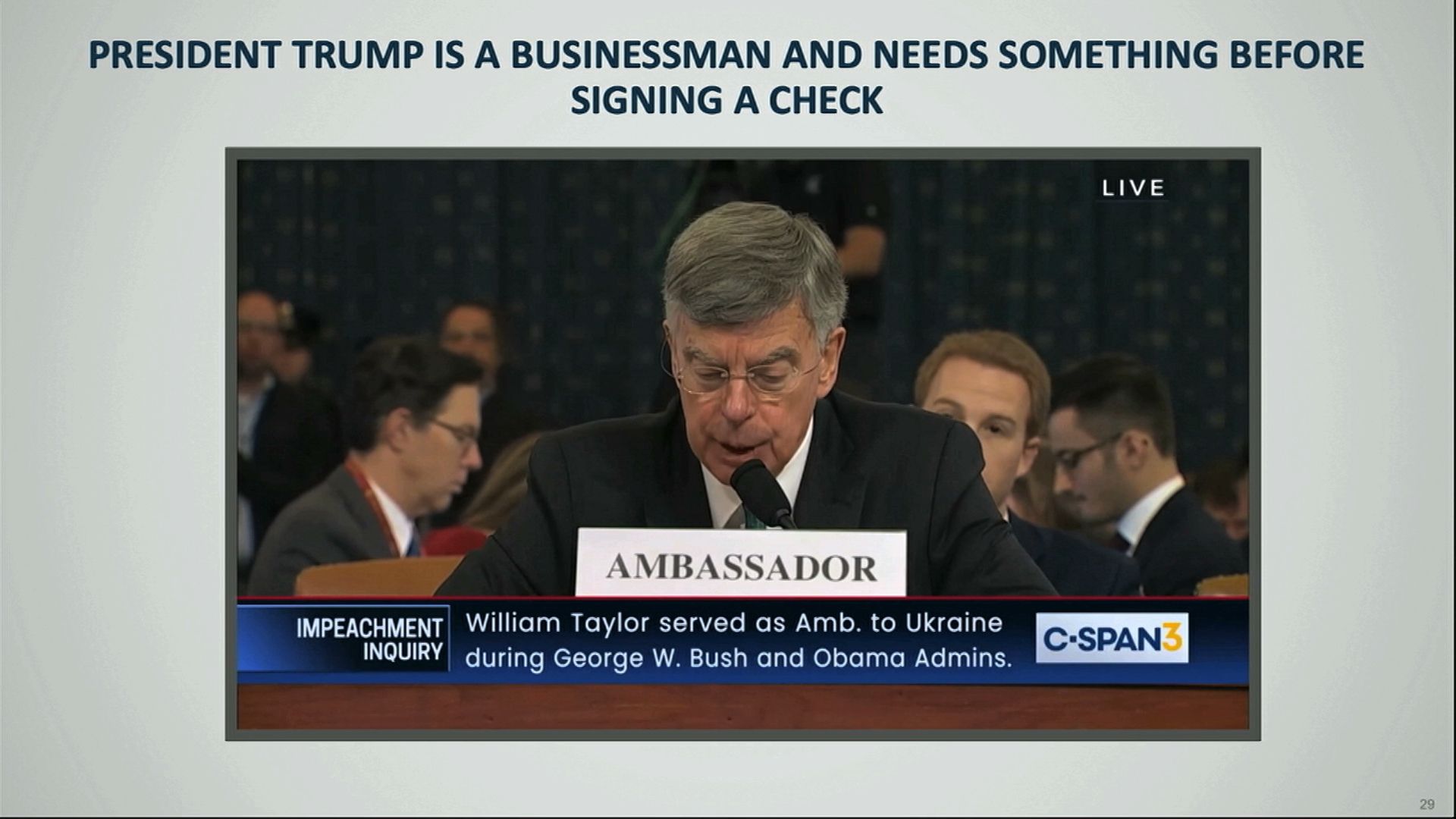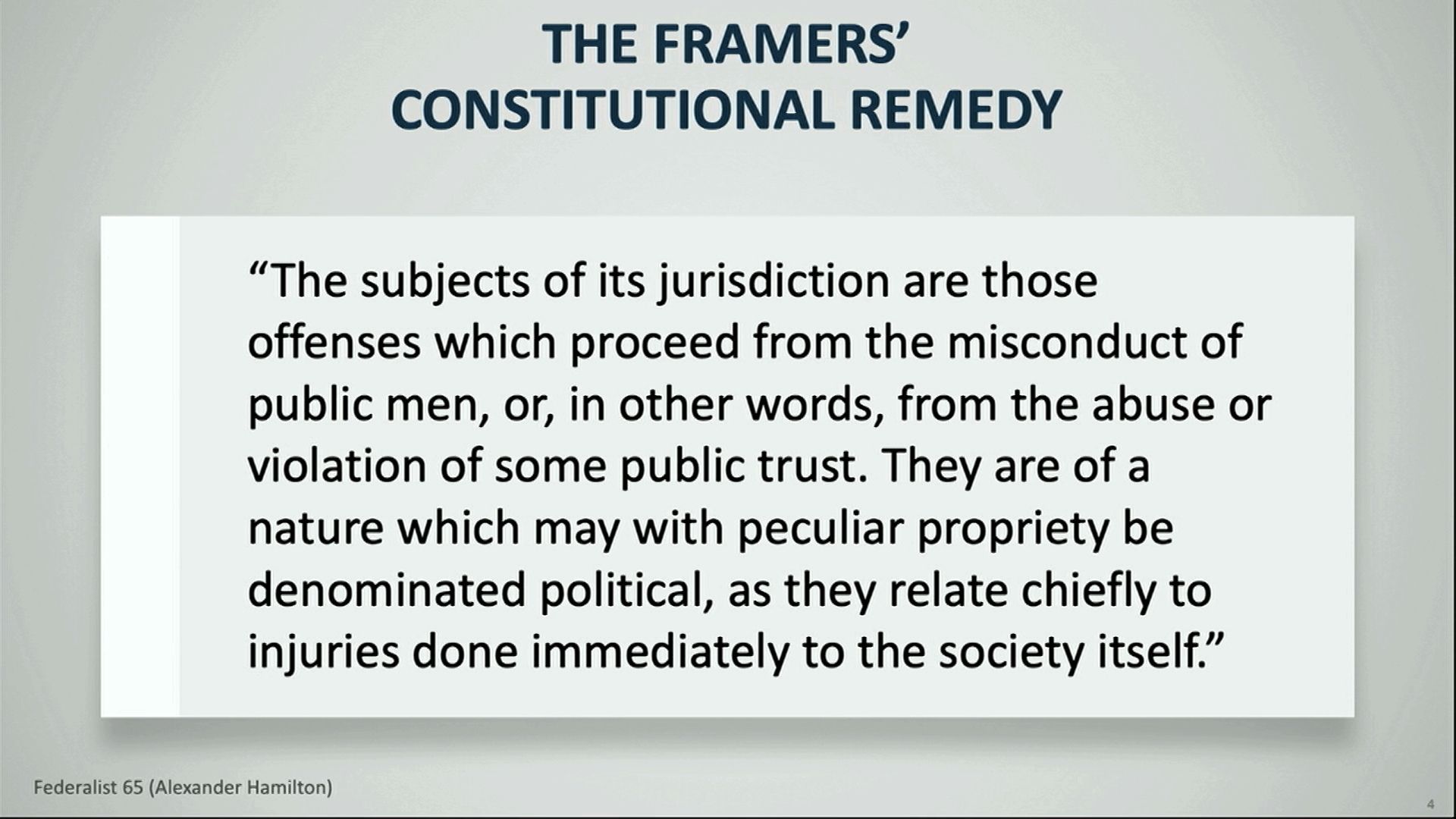 6. Saudis implicated in phone hack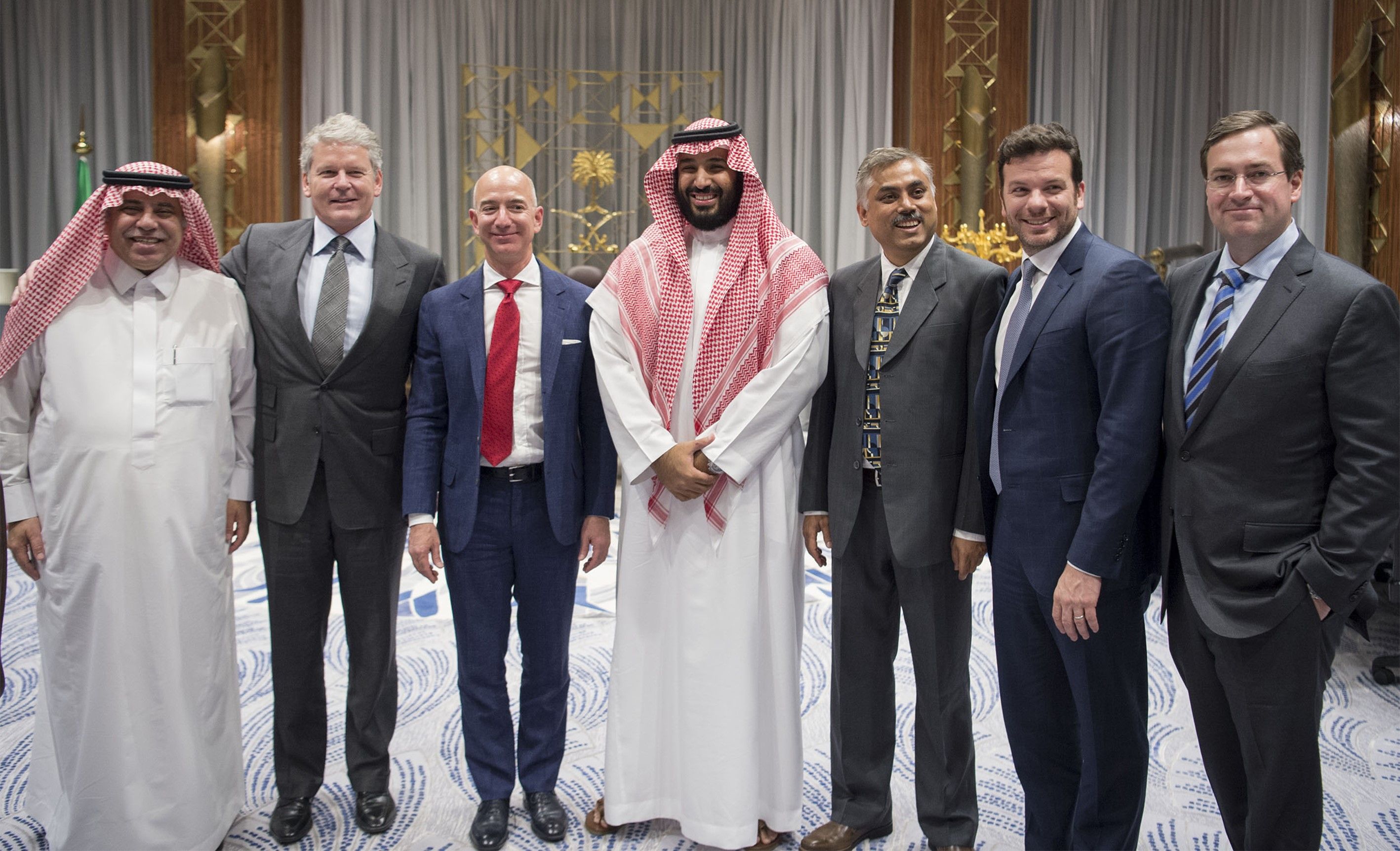 UN investigators conclude, the WashPost reports, that a WhatsApp account belonging to the Saudi crown prince sent an infected video to Jeff Bezos, "triggering a gigantic extraction of data and fueling a concerted campaign against the billionaire, Amazon and The Post."
Why it matters: "Human rights investigators ... said that a forensic probe of Bezos's phone 'suggests the possible involvement of the Crown Prince in surveillance of Mr. Bezos, in an effort to influence, if not silence, The Washington Post's reporting on Saudi Arabia.'"
7. "Progressive youthquake is coming"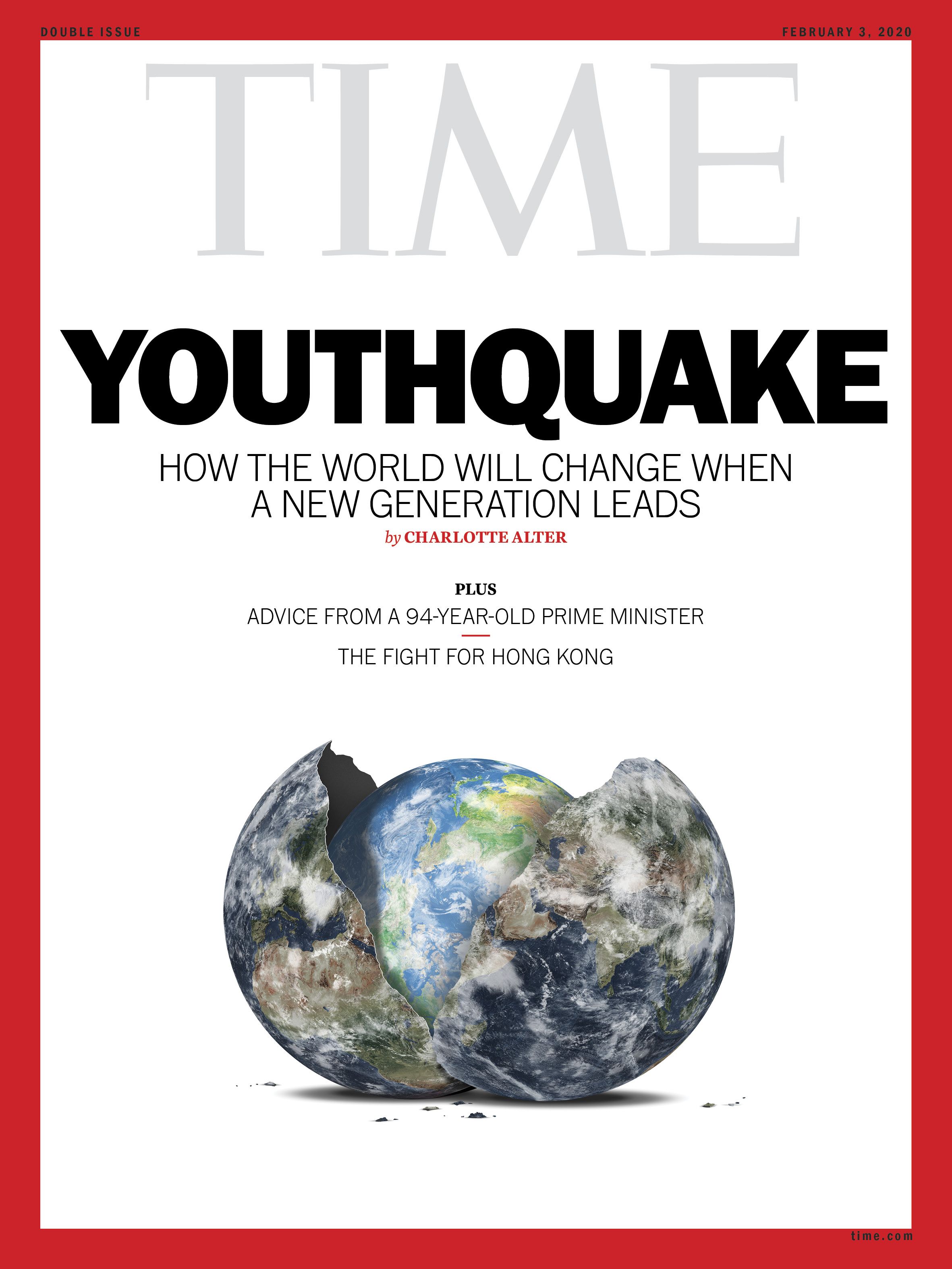 In a TIME cover package on how millennial leaders will change America, editor in chief Edward Felsenthal writes that youth the world over are forcing us "to confront the perils of inaction":
"The global under-30 population has been rising ... and today accounts for more than half of the 7.5 billion people on the planet."
Smart brevity from TIME's Charlotte Alter, whose book,"The Ones We've Been Waiting For," is out Feb. 18: "None of this looks good for the GOP."
8. 🐦 Stat du jour
Helped by European time and the flight back from Davos, President Trump broke his daily record for tweets: 141 — mostly retweets, and mostly trolling Dems on impeachment.
Previous high: 123 on Dec. 12, as House Dems debated impeachment.
9. Dating panic button
Tinder is investing in technology to allow users to hit a panic button, summoning authorities to their locations, if a date turns ugly, the Wall Street Journal reports (subscription):
"Tinder plans to debut the feature free for U.S. users at the end of January."
10. 1 🏈 thing: Eli Manning retiring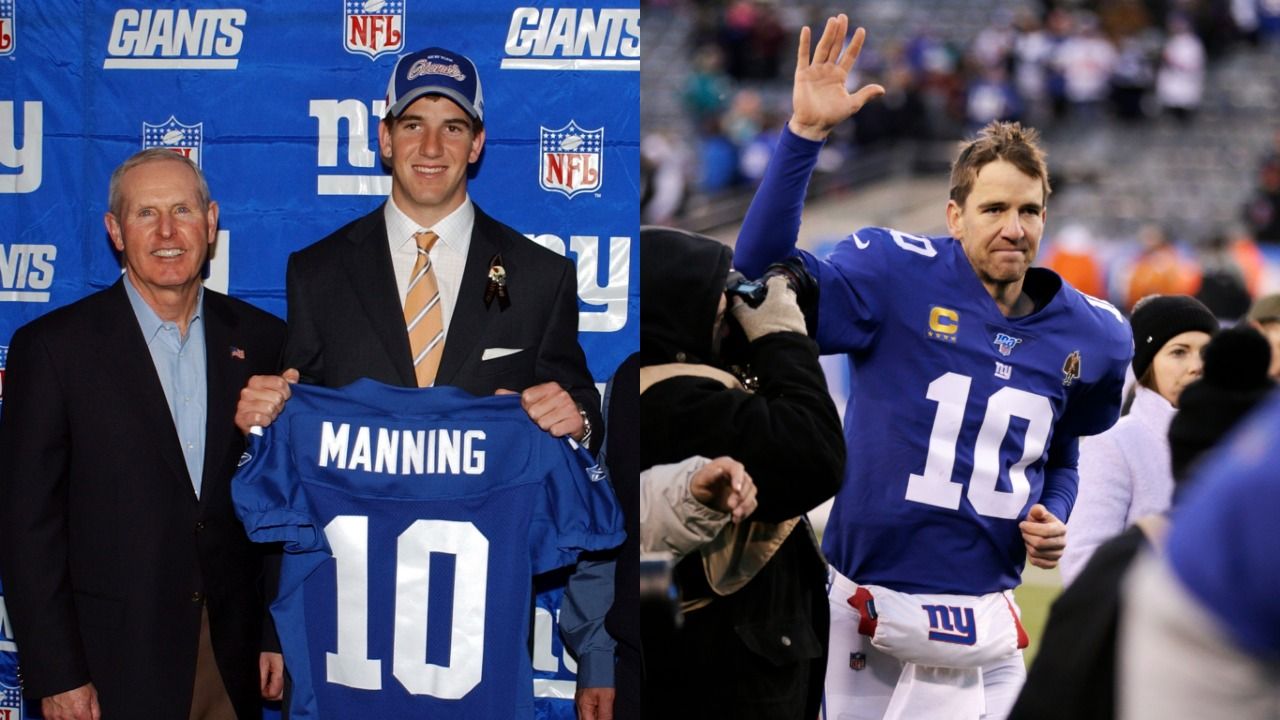 The N.Y. Giants' Eli Manning, 39, will announce his retirement Friday after 16 seasons and two Super Bowls:
Manning set almost every Giants passing record during a career solely based in New Jersey's Meadowlands, and there's little doubt the team will retire his No. 10 jersey, AP reports.
The Ole Miss graduate leaves the NFL with as many Super Bowl titles as his brother, Peyton, who retired from the Denver Broncos after the 2015 season.
Many think Eli is the Giants' greatest quarterback, although others pick Y.A. Tittle or Charlie Conerly.
Stat pack: Manning is one of just five players in NFL history to win multiple Super Bowl MVP awards — along with Tom Brady, Joe Montana, Terry Bradshaw and Bart Starr.