June 11, 2019
🇨🇳 D.C. readers: Join me Thursday at 8 a.m. for an Axios News Shapers breakfast on China, tariffs and trade.
I'll sit down with Arturo Sarukhán, Mexico's former ambassador to the U.S.; Rep. Veronica Escobar (D) of El Paso, whose district's economy relies on cross-border trade; Sen. Mike Rounds (R) of South Dakota, whose farming state has been hit by tariffs; and Ambassador Craig Allen, president of the U.S.-China Business Council.
1 big thing: What Apple knows about you
Apple goes to great lengths to collect less data than its rivals. Nonetheless, the iPhone maker will still know plenty about you if you use many of its services, Axios' chief tech correspondent Ina Fried writes.
Apple knows your billing information and all the digital and physical goods you have bought from it, including music, movie and app purchases.
But even for heavy users, Apple uses a number of techniques to either minimize how much data it has, or encrypt it so that Apple doesn't have access to iMessages and similar personal communications.
Between the lines: Apple is able to do this, in part, because it makes money selling hardware — and increasingly services — rather than through ads.
It does have some ad business, and it also gets billions of dollars per year from Google in exchange for being Apple's default search provider.
How it works: In order to collect less data, Apple tries to do as much work on its devices as possible, even if that sometimes means algorithms aren't as well tuned, processing is slower, or the same work gets done on multiple devices.
Some of the most sensitive data that your device collects, including your fingerprint or Face ID, stays on the device.
iCloud backups can include messages, photos and Apple email, though Apple stresses it won't look at the information and will only hand it over to others if forced to do so by a court.
Apple Pay merchants get a token, not your actual credit card information.
Read Ina's full story to see "What you can do."
2. A nation of news consumption hypocrites
The news that U.S. adults actually read doesn't always match up with the topics they claim they want covered more, Axios' Neal Rothschild, Sara Fischer and Stef Wasko write, based on data from traffic analytics company Parse.ly and an Axios/SurveyMonkey poll.
According to traffic data pulled from Parse.ly's 2,000+ publisher sites for May, demand is highest for news about politics and government, followed by sports and immigration.
But most consumers said in an Axios/SurveyMonkey poll that they want more news about health care, followed by climate/environment and education. Those topics ranked 7th, 5th and 11th in consumption, respectively.
Only 5% of those surveyed said they want more sports coverage, but sports has the third-highest demand, according to Parse.ly.
3. In China, you can pay with your face
The companies behind Alipay and WeChat Pay are racing to install "branded facial-recognition screens at retail points-of-sale all over the country," writes the Wall Street Journal's Stella Yifan Xie (subscription).
Why it matters: "China has been at the forefront of developing facial-recognition technology, which is now used in everything from government and corporate surveillance of citizens and employees, to toilet-paper dispensers in public bathrooms."
4. Tragedy in Midtown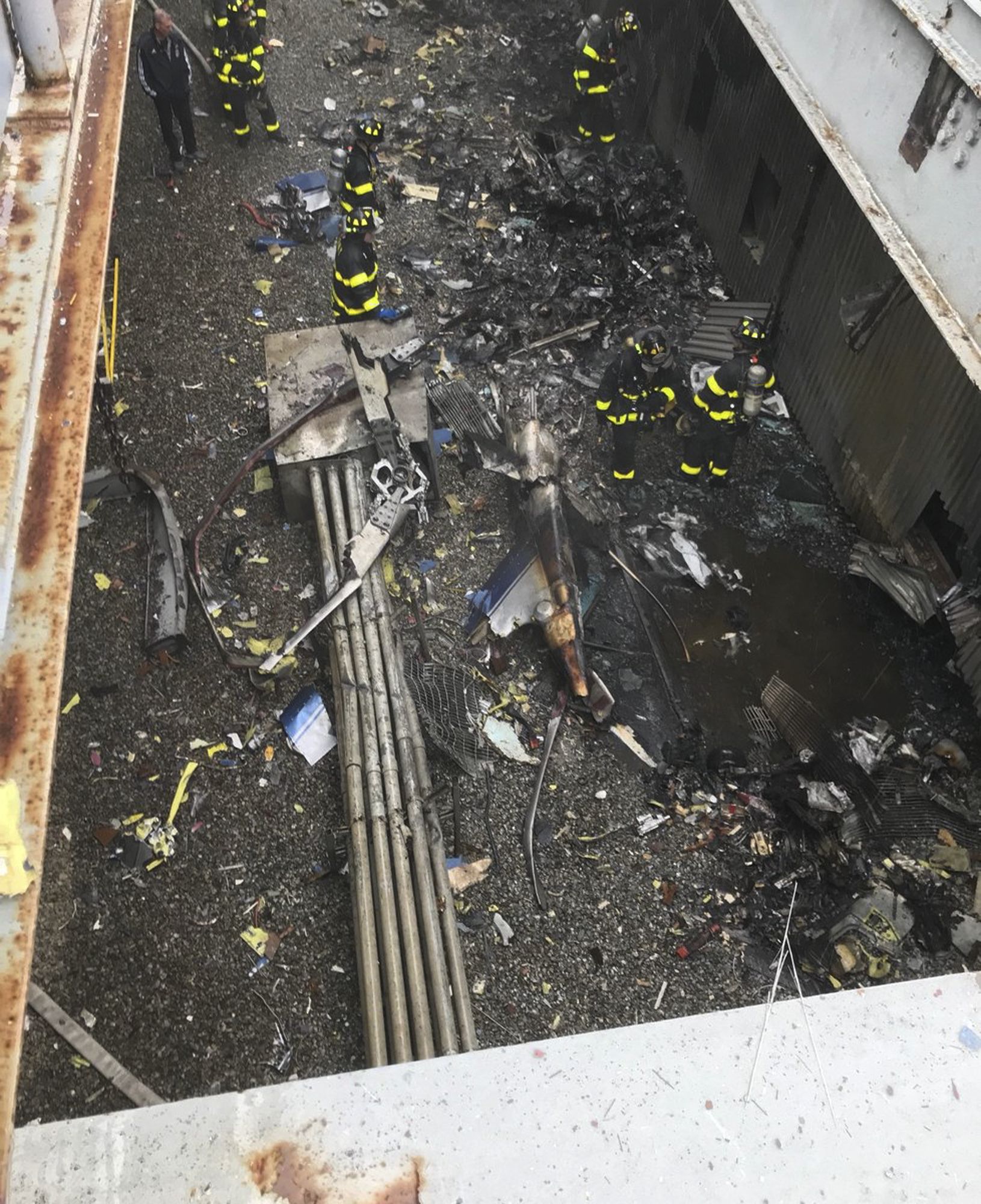 The scene above is all that's left of a helicopter that crashed on the roof of the rain-shrouded AXA Equitable skyscraper in midtown Manhattan, killing the pilot and briefly triggering memories of 9/11. (AP)
Rep. Carolyn Maloney (D-N.Y.) is calling on the FAA to ban "non-essential" helicopter flights over Manhattan.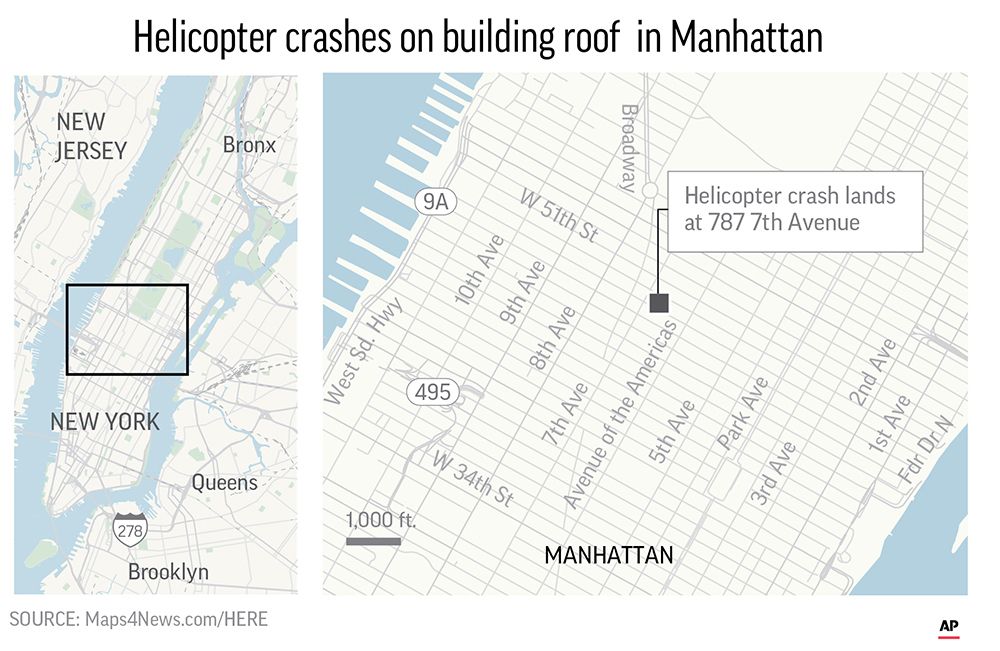 5. Dems struggle to make impeachment case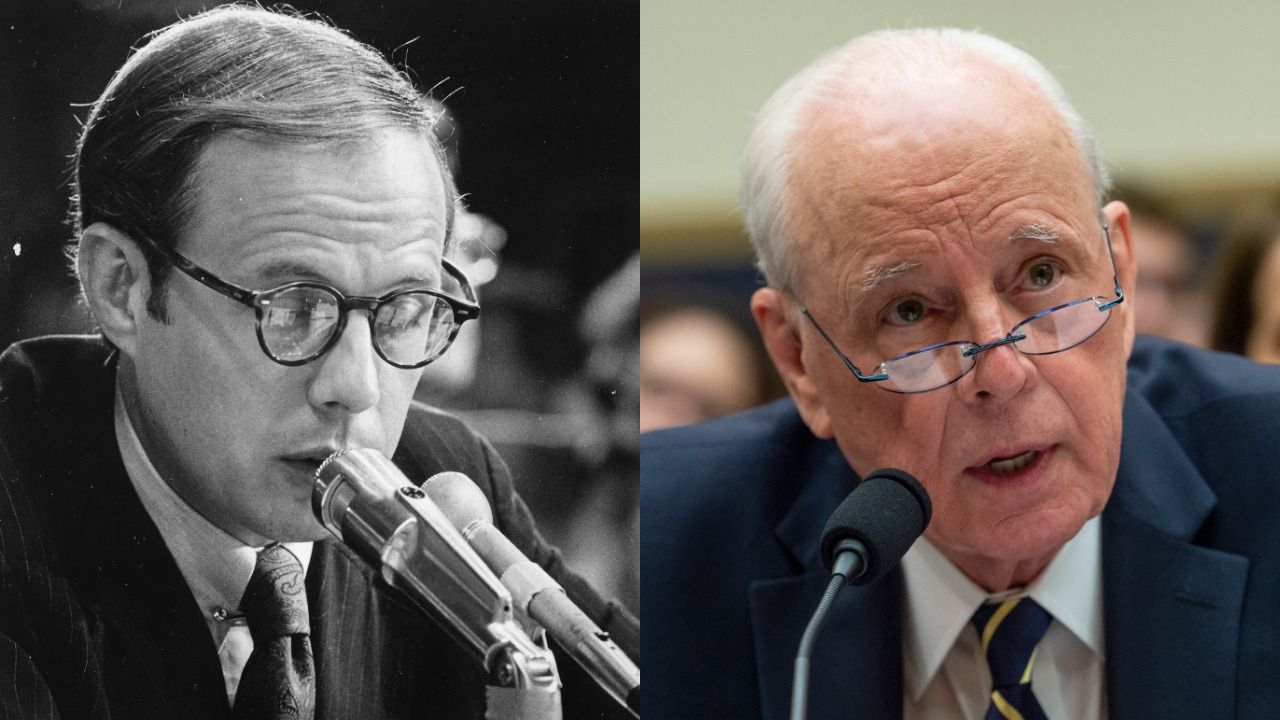 "Pro-impeachment Democrats are struggling to make their case for ousting President Trump to a wary public, with the Justice Department suddenly signaling a willingness to cooperate with Congress," the WashPost reports.
Why it matters: "The last-minute deal — struck a day before a scheduled House vote on holding [Attorney General William] Barr in civil contempt — appeared to undercut the Democratic argument that only an impeachment inquiry could force an uncooperative administration to comply."
John Dean, 80 — fired as White House counsel by Richard Nixon, and now a CNN commentator — told the House Judiciary Committee yesterday:
In many ways the Mueller Report is to President Trump what the so-called Watergate "Road Map" ... was to President Richard Nixon.
6. Biden mentions Trump 76 times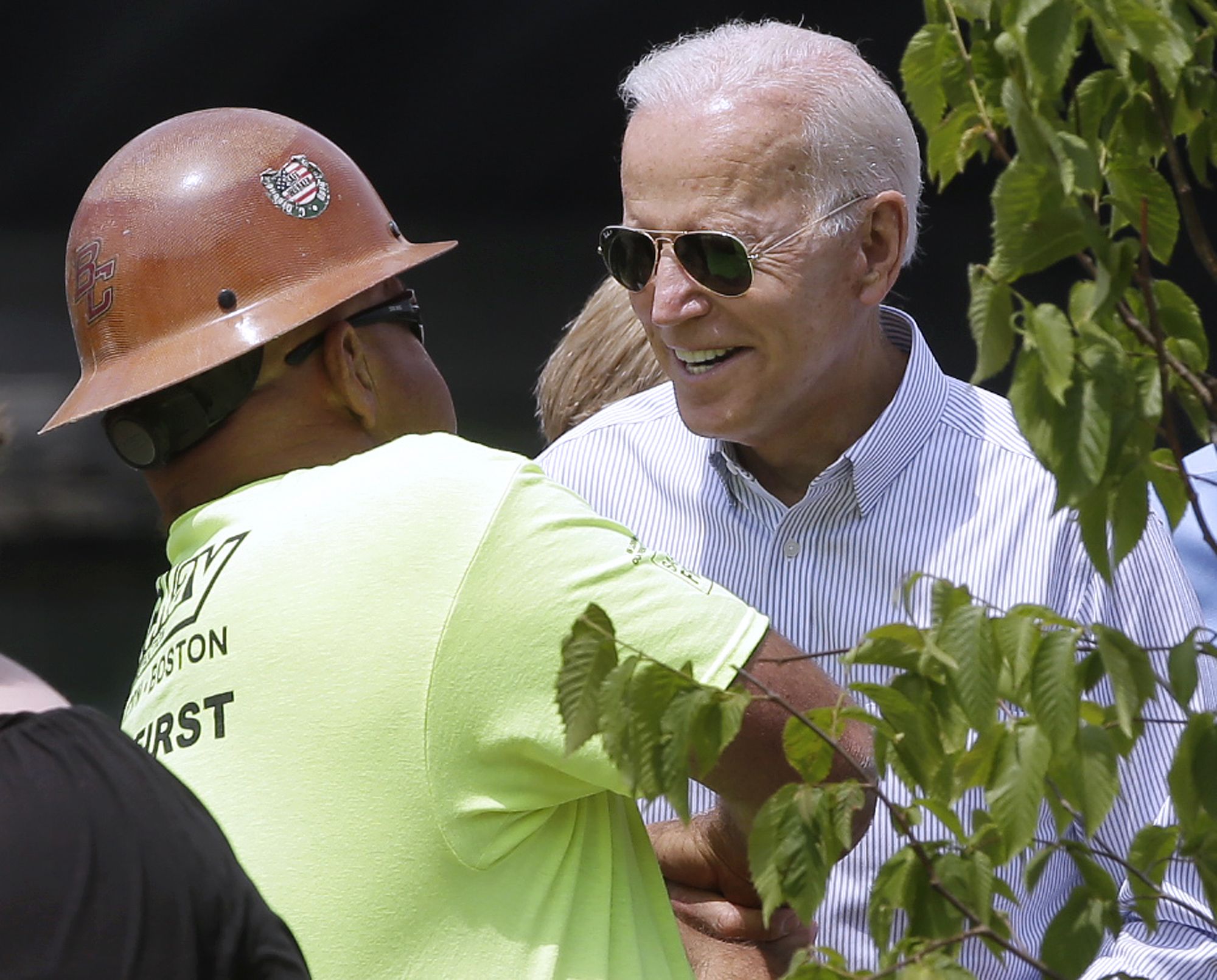 Joe Biden hits President Trump (or "he") 76 times in his remarks prepared for delivery in Davenport, Iowa, on a day both men will be in the state:
"Trump doesn't get the basics. He thinks his tariffs are being paid by China. ... The cashiers at Target see what's going on — they know more about economics than Trump."
"I believe Trump is an existential threat to America."
"We choose hope over fear. Unity over division. Truth over lies. And science over fiction."
7. Abortion message wars
Voters are hearing a lot about abortion bans around the country, creating a messaging race for both parties, Axios' Alexi McCammond reports.
89% of voters have heard "some" or "a lot" about the abortion bans in the past few weeks, according to a new national poll from the Navigator Research project, a group of top Democratic pollsters and progressive leaders, shared exclusively with Axios.
The findings suggest Democrats talk about it in this way:
"Anti-women," "government overreach," and "oppressive" were the three most popular choices when respondents were asked by pollsters Global Strategy Group and GBAO to select phrases describing abortion bans.
8. What some Pennsylvania swing voters don't like about Biden
Joe Biden has led 2020 polls since before he even entered the race. But some swing voters in his home state of Pennsylvania — who voted for Barack Obama and then Donald Trump — aren't feeling him, Axios' Alexi McCammond writes.
Voters in a focus group Alexi attended thought Biden, 76, looks too old to be president.
But the real kicker is that many of these voters felt his portrayal of the Charlottesville protests in his announcement video was "a complete lie," in the words of one participant.
Those were takeaways from an Engagious/FPG focus group last week in Erie, Pa.
The voters were asked to score candidates, from zero to 10, on how big a threat they'd be to Trump.
Biden scored a 6.3 out of 10, the highest in the pack.
Worth noting: This was a focus group, not a poll. Polls have shown Biden beating Trump, even in Texas.
9. First look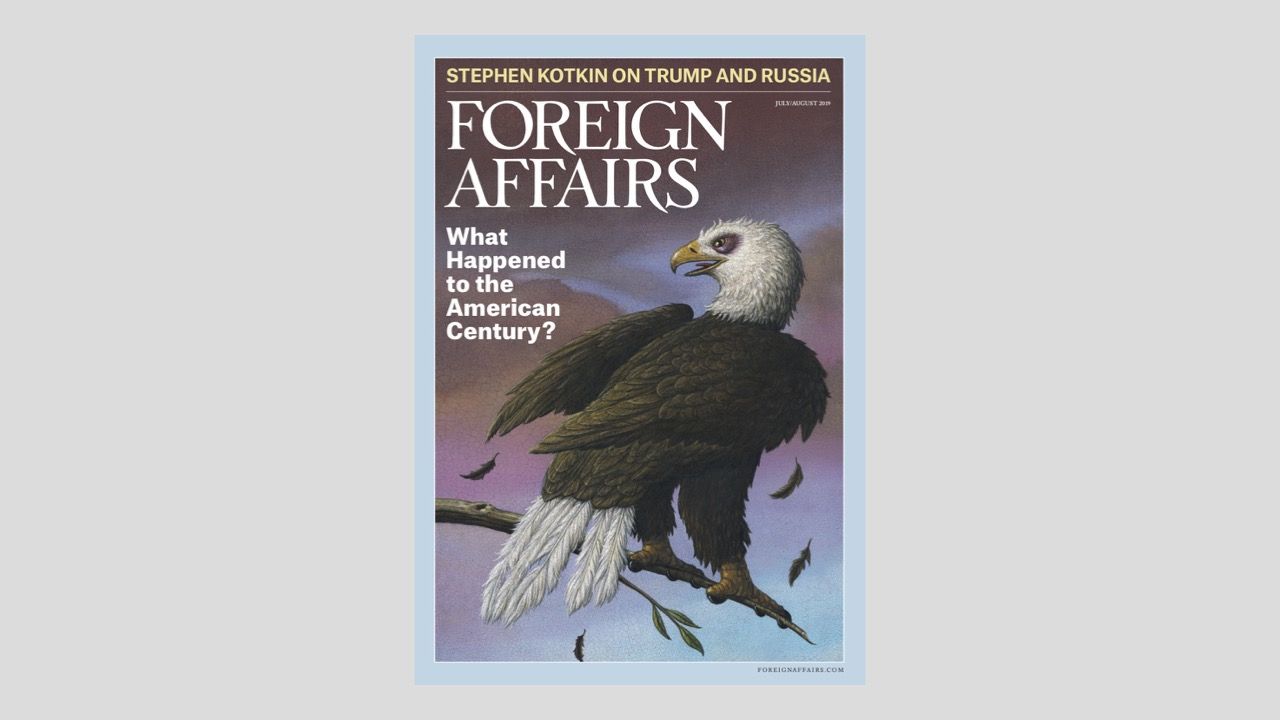 The July/August issue of Foreign Affairs offers what editor Gideon Rose calls "an autopsy of the last decades of American global leadership — the years when U.S. elites squandered the inheritance and good name bequeathed to them."
Fareed Zakaria on "The Self-Destruction of American Power":
Sometime in the last two years, American hegemony died. The age of U.S. dominance was a brief, heady era, about three decades marked by two moments, each a breakdown of sorts. It was born amid the collapse of the Berlin Wall, in 1989. The end, or really the beginning of the end, was another collapse, that of Iraq in 2003, and the slow unraveling since.
10. 1 fun thing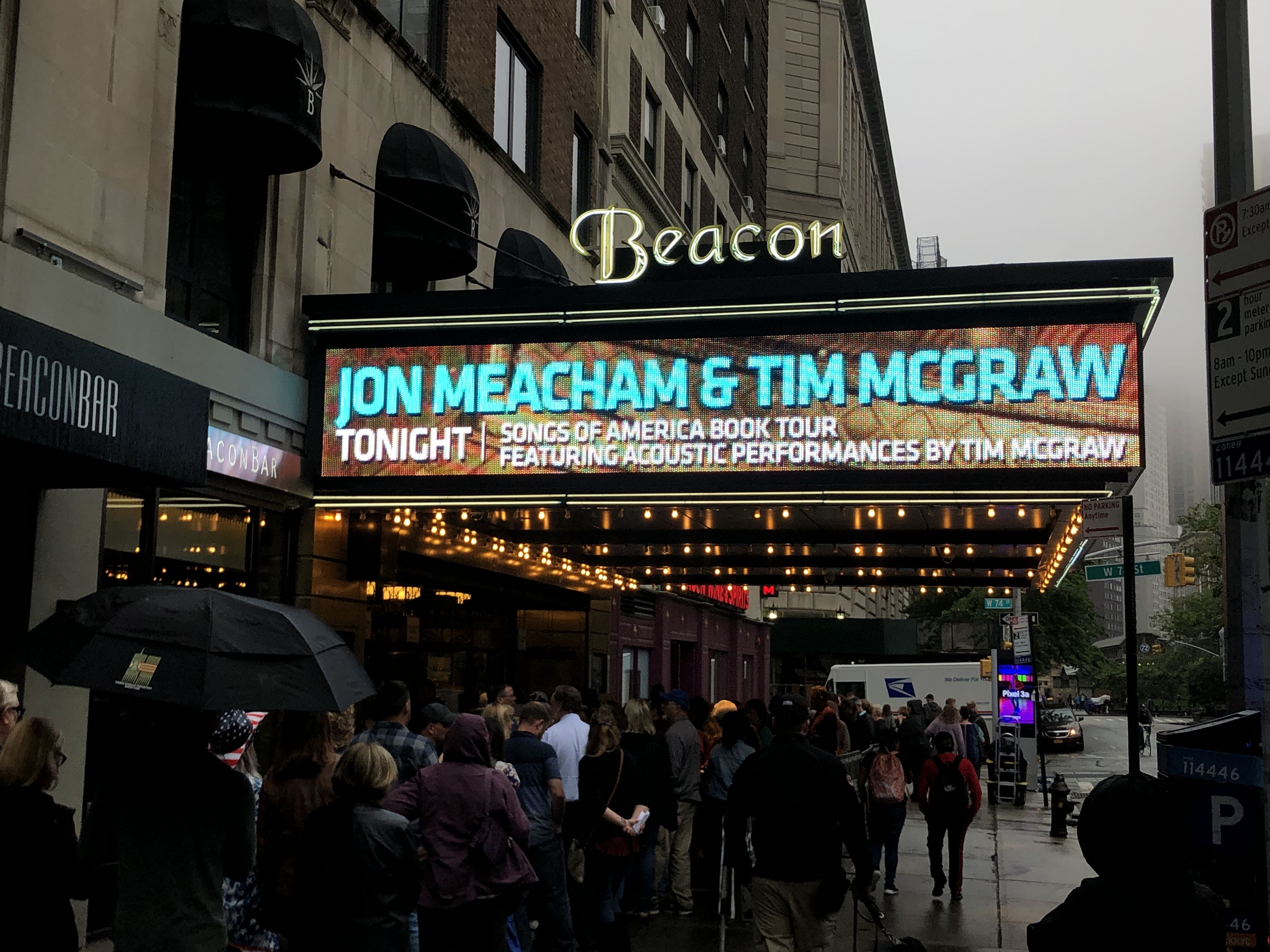 Out today ... "Songs of America: Patriotism, Protest, and the Music That Made a Nation," by Jon Meacham and Tim McGraw (Random House).
The backstory from AP's Kristin Hall:
[I]nside Tim McGraw's sprawling Nashville mansion, the country superstar got a friendly ribbing from his friend and neighbor, Pulitzer Prize-winning presidential biographer Jon Meacham.
McGraw was wearing his typical black cowboy hat and was tanned from one of his recent spear fishing trips. Meacham ... wore a dress shirt and khakis, and held an unlit cigar in his hand.
"I'm smoking cigars and he's lifting weights," Meacham remarked. ...
[T]his "Odd Couple" ... were in rehearsals for a book tour that's unlike anything the two of them have done before, a mixture of songs and lectures on American history and culture, starting [yesterday] in New York City [and continuing Wednesday in Washington].
📱 Thanks for reading Axios AM. Invite your friends, relatives, co-workers to sign up here.