Axios AM
December 22, 2021
❄️Welcome to the first full day of winter, and the Wednesday before Christmas. Smart Brevity™ count: 1,444 words ... 5 minutes. Edited by Noah Bressner.
1 big thing: Biden's COVID culpability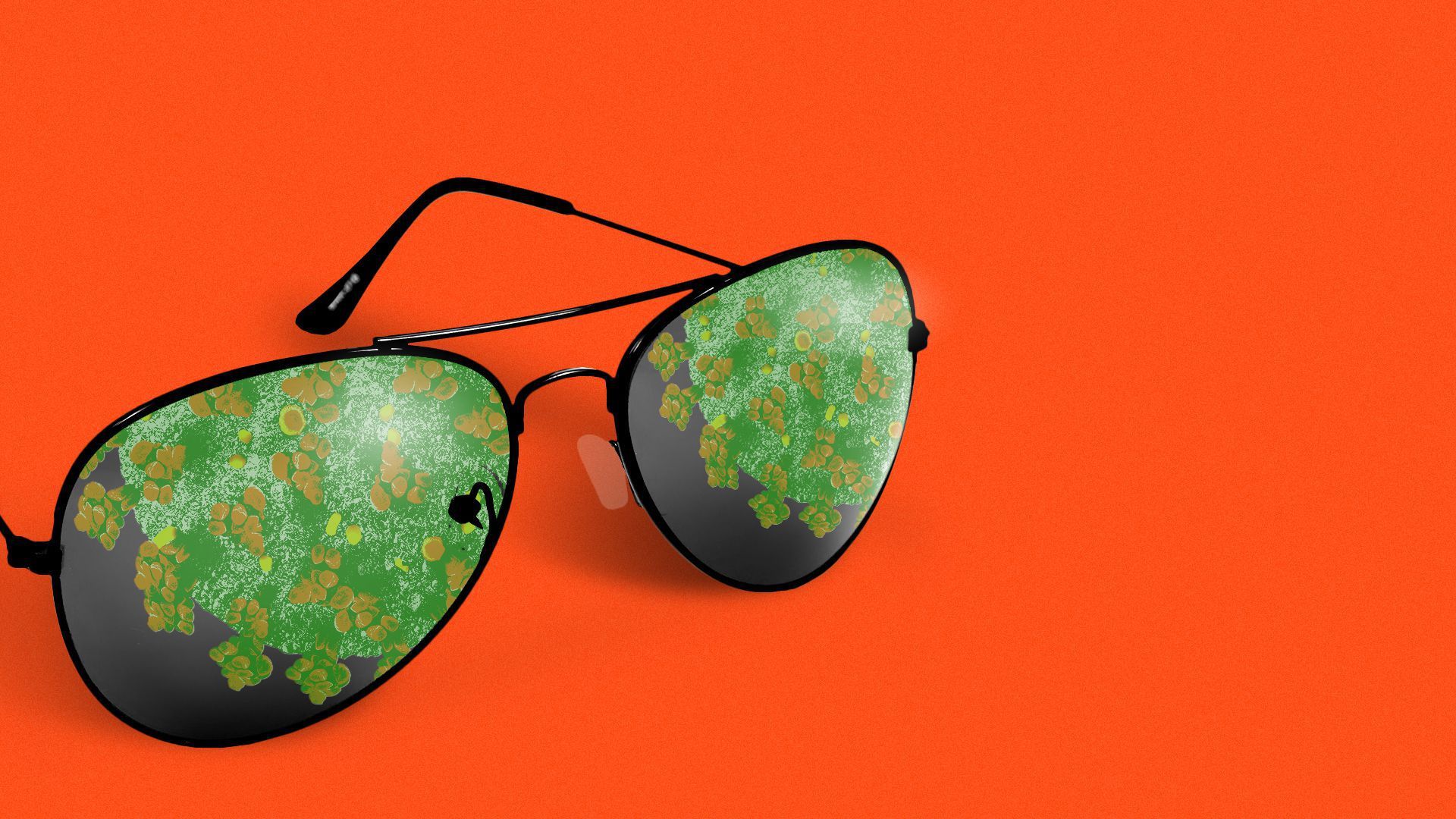 In its never-ending race to stay ahead of COVID, the Biden administration keeps falling behind, Axios' Caitlin Owens writes.
Why it matters: The U.S. faces an overwhelming surge of cases driven by the Omicron variant less than six months after President Biden celebrated "Independence from COVID-⁠19," and experts say the administration could have done more to better prepare the country.
A common theme is that the Biden administration has been reactive, chasing the latest COVID crises rather than getting ahead of them.
There's widespread agreement that the administration should have made cheap, at-home rapid tests widely available months ago.
The reality: Only 30% of vaccinated Americans have received a booster shot after a messy rollout ... COVID tests are in short supply right when Americans need them for the holidays ... and hospitals are already stretched thin by Delta caseloads and worker burnout.
Most ominously, only 62% of Americans are fully vaccinated. And while most experts think that the high rates of lingering vaccination resistance aren't the administration's fault, they were foreseeable.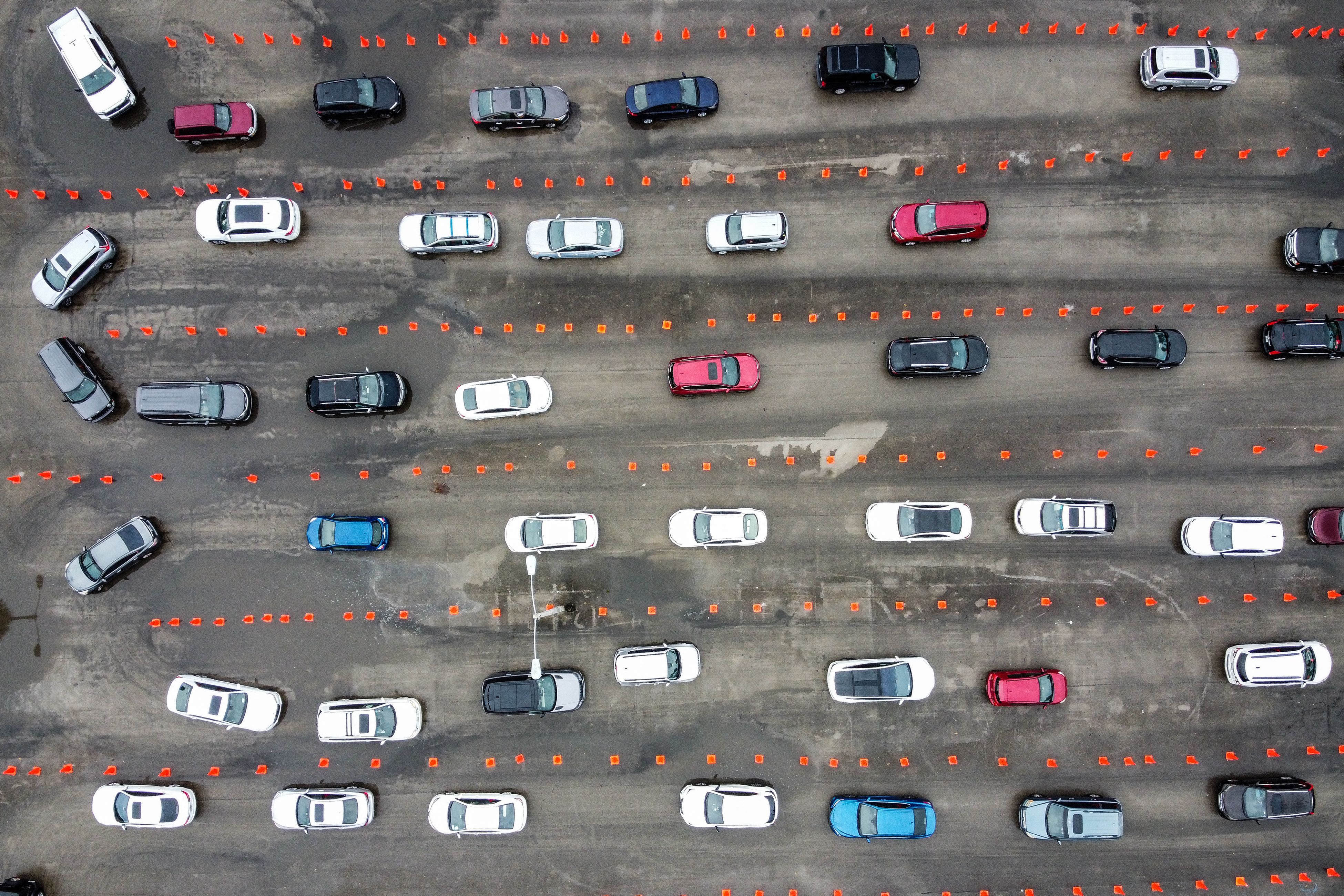 The latest: President Biden announced yesterday that, beginning in January, it will make 500 million rapid tests available for Americans to order to their home via a federal website.
Experts praised the decision. But they said it won't do anything to help with today's testing shortages — and won't be nearly enough tests to be used effectively, given the U.S. population of 330 million people.
The administration also announced that it will be deploying support to hospitals across the country.
"Everything in this plan that he released today is what I want to see. I just wish we'd had it earlier," said Megan Ranney, an emergency physician and academic dean for Brown's School of Public Health.
The bottom line: Here we are on the eve of Christmas with Omicron spreading, tests scarce even if you can afford them, and a large portion of vulnerable Americans who are not boosted or not vaccinated at all — all too late to matter for so many.
2. Part 2: Biden says new surge "happened almost overnight"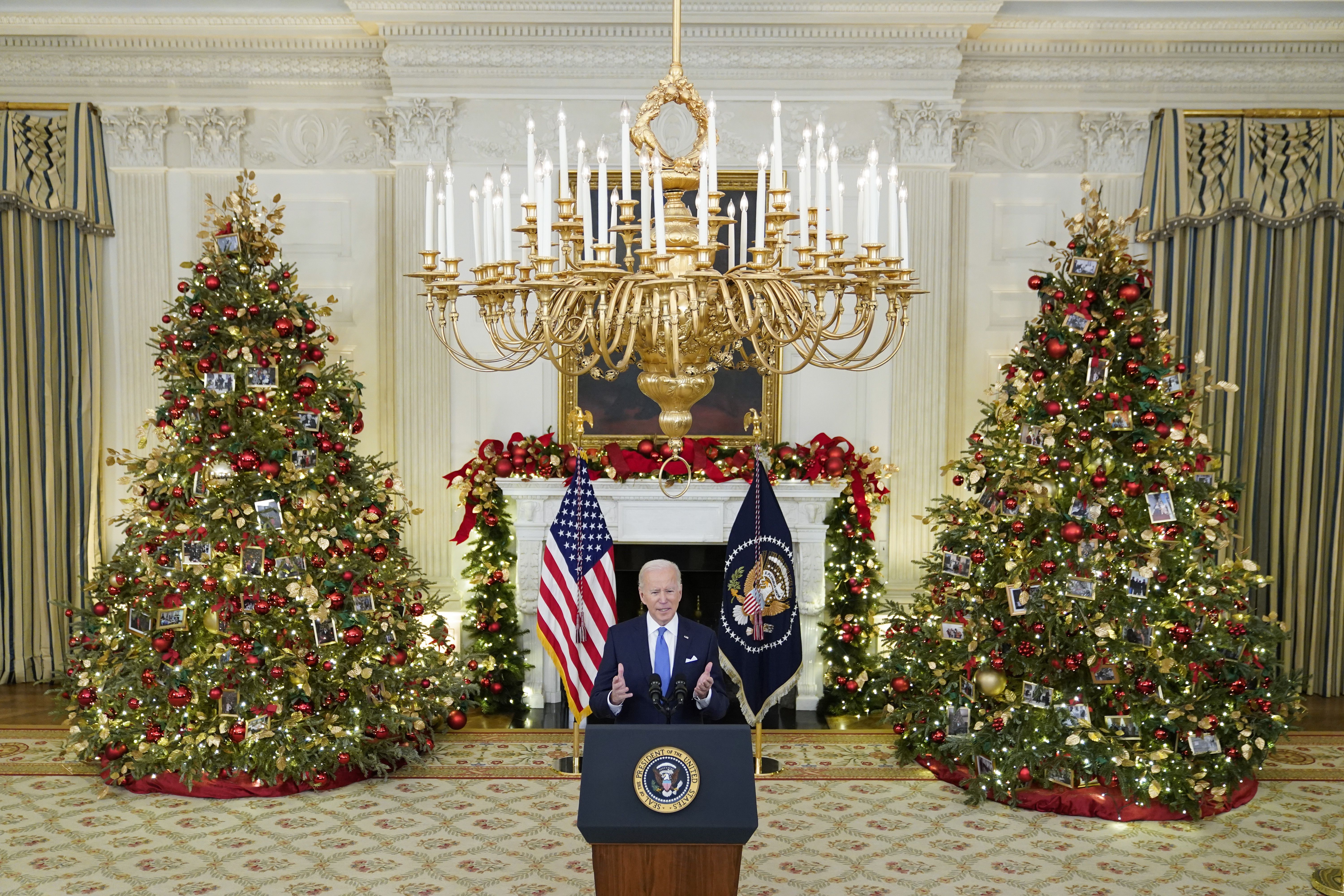 Stopping to answer questions after his COVID address yesterday, President Biden testily resisted the idea he's moved too slowly on testing.
"What took so long is — it didn't take long at all," Biden said. "What happened was the Omicron virus spread even more rapidly than anybody thought."
"If I had told you four weeks ago that this would spread by ... 50, 100 percent, 200 percent, 500 percent, I think you would have looked at me and say: 'Biden, what are you drinking?' But that's what it did."
A senior administration official told Axios' Caitlin Owens: "There are regulatory processes in which we have to work within this country. That's just the reality."
The intrigue: The White House had wanted to make booster shots available to all adults eight months past their initial vaccine series beginning in September. But federal regulators and outside scientists said there wasn't enough data to support that wide of an authorization.
The debate dragged out for months, until eventually all adults were made eligible — just before Omicron's emergence.
3. 😎 Something to smile about: A giving boom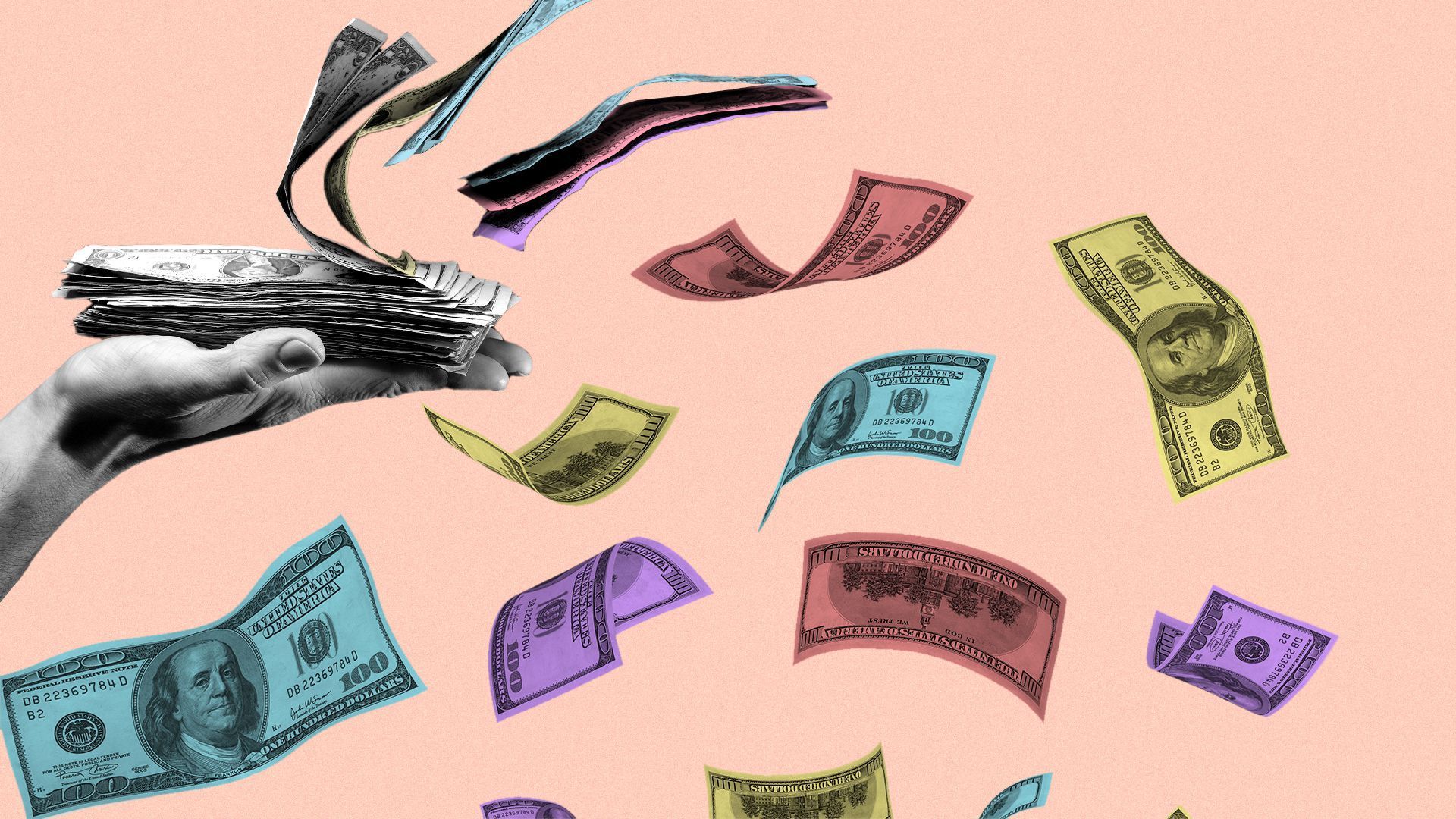 2020 saw a surge in charitable giving, and 2021 could top it, Axios' Erica Pandey writes.
Why it matters: Amid the bleakness this holiday season, Americans are finding new ways to give back. "There have been unprecedented opportunities to make a difference," says Una Osili, an associate dean at Indiana University's Lilly Family School of Philanthropy.
What's happening: Restaurant closures and limited travel have left many Americans with more disposable income, putting them in a better position to give, Osili notes. And there are more needs than ever.
By the numbers: Americans donated $2.7 billion on this year's Giving Tuesday (right after Black Friday) — a 9% jump from last year.
Overall, Americans donated $471 billion in 2020, up 5% from 2019. 2021 is still in the middle of its giving season — in fact, Dec. 31 is one of the most popular giving days of the year, says Osili.
More of the super-wealthy are pledging to give away their billions:
Two of 2020's biggest donors were MacKenzie Scott (formerly MacKenzie Bezos) and Twitter founder Jack Dorsey.
Here's what you can do:
Give time: Every city has food banks, youth centers or homeless shelters where you can help. There are even virtual volunteer gigs on VolunteerMatch that are COVID-safe.
Give money: If you're buying gifts, pick a company that's giving back.
Give things: Around 40% of Americans want to purge their closets, per CivicScience data. Do your research so the clothes you're donating don't end up in a landfill. Mashable suggests donating to Goodwill or the Salvation Army: Those big organizations can handle volume and won't get overwhelmed and throw clothes out.
4. Year in business: Retail M&A soars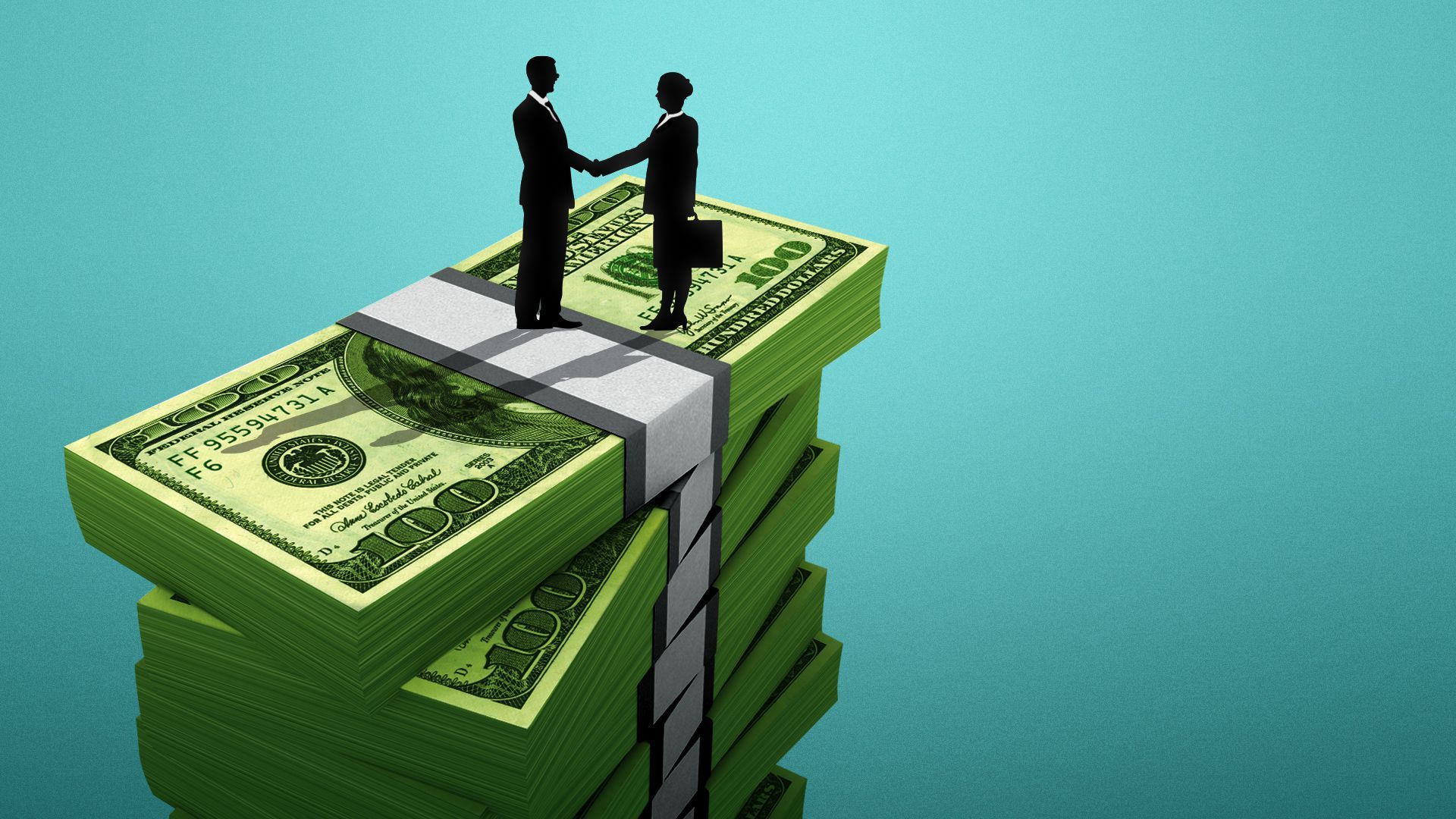 Before the pandemic, the retail sector was known more for bankruptcies than blockbuster M&A deals or high-profile leveraged buyouts, writes Richard Collings of the soon-to-debut Axios Pro: Deals.
Not anymore: 2021's global retail M&A volume reached $227 billion — a year-over-year increase of 59%.
That nearly kept up with the increase of 64% across all industries, according to data provided by Refinitiv.
What's happening: The pandemic decimated retail foot traffic, but e-commerce is alive and well. And amid an overall shift in consumer spending, to goods from services, retail sales skyrocketed.
What's next: Bankers expect retail deals in 2022 could eclipse this year's levels.
💡Join the waitlist for Axios Pro, including Richard's daily Retail Deals newsletter, here.
5. 🔎 Stat of the day: $100 billion in COVD fraud
Nearly $100 billion has been stolen from U.S. government COVID relief programs — most in unemployment fraud, AP reports from a Secret Service announcement.
"The sheer size of the pot is enticing to the criminals," said Roy Dotson, the Secret Service pandemic fraud recovery coordinator.
The Justice Department said last week that its fraud section had prosecuted 150+ defendants in more than 95 criminal cases related to the Paycheck Protection Program.
The government has seized $75 million in cash, plus numerous real estate properties and luxury items bought with PPP proceeds.
6. Harvard professor guilty of lying about China ties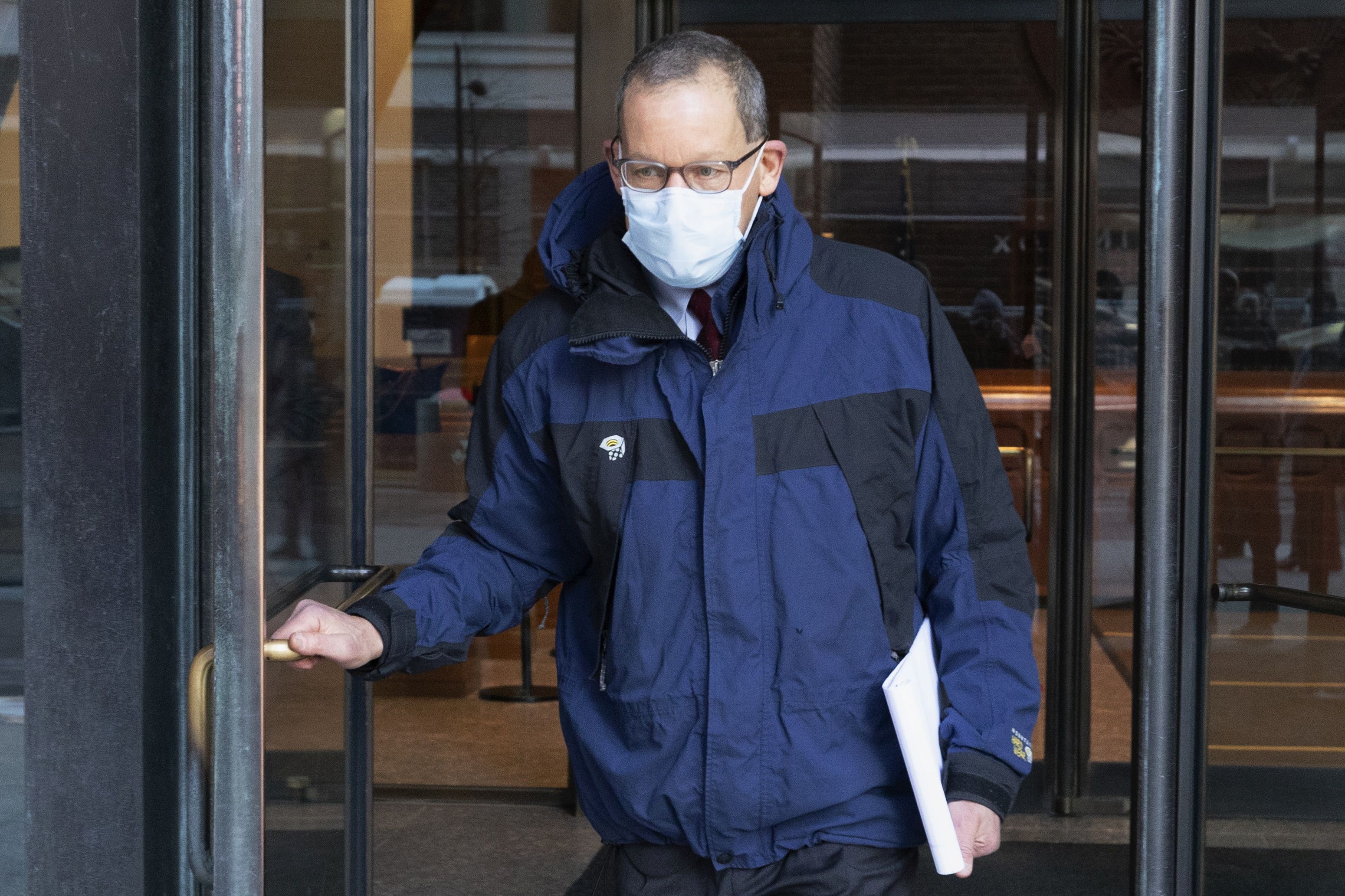 Harvard chemistry professor Charles Lieber, a renowned nanoscientist, was convicted yesterday of hiding his ties to a Chinese government recruitment program.
Why it matters: It's a closely watched case in a Justice Department crackdown on Chinese influence in U.S. academia, Reuters writes.
Our thought bubble, from Axios China reporter Bethany Allen-Ebrahimian: The verdict is a win for the Justice Department's China Initiative, which faces scrutiny after a series of charges against ethnic Chinese scientists were dropped.
7. Sports learn to live with COVID
Pro sports continue to pioneer best practices for COVID response, Axios Sports editor Kendall "Protocol Connoisseur" Baker reports:
🏈 The NFL responded to the new surge by limiting, rather than expanding, testing protocols. Now the league will only test fully vaccinated players if they show symptoms.
The cynical view: Tests mean cases, cases mean postponements, and postponements are bad for the bottom line. So, the league opted for less testing as it limps to the finish line.
Another way to look at it: The NFL is a leading indicator of how most of society will come to think about the pandemic — particularly if the early data is right and Omicron causes less severe disease.
🏀 While the NBA has different protocols than the NFL, it has sent a similar message with its approach to the Omicron wave, which has seen 100 players enter protocols this month.
With Omicron constituting 90% of cases, NBA commissioner Adam Silver told ESPN the league is considering shortening the number of days a player can be out in protocols before returning to the court.
Silver said he hopes the NBA — which is 97% vaccinated and 65% boosted — can show the rest of society a way forward "as this virus becomes part of our lives."
🏒 The NHL, taking a more cautious approach, paused its season for a few days: Teams will break for the holidays today and return Saturday.
Reality check: The NFL may be fine with vaccinated players with asymptomatic cases playing in games. But those players go out into the world, where people are more at risk.
8. 1 for the road: Inflation comes for $1 slice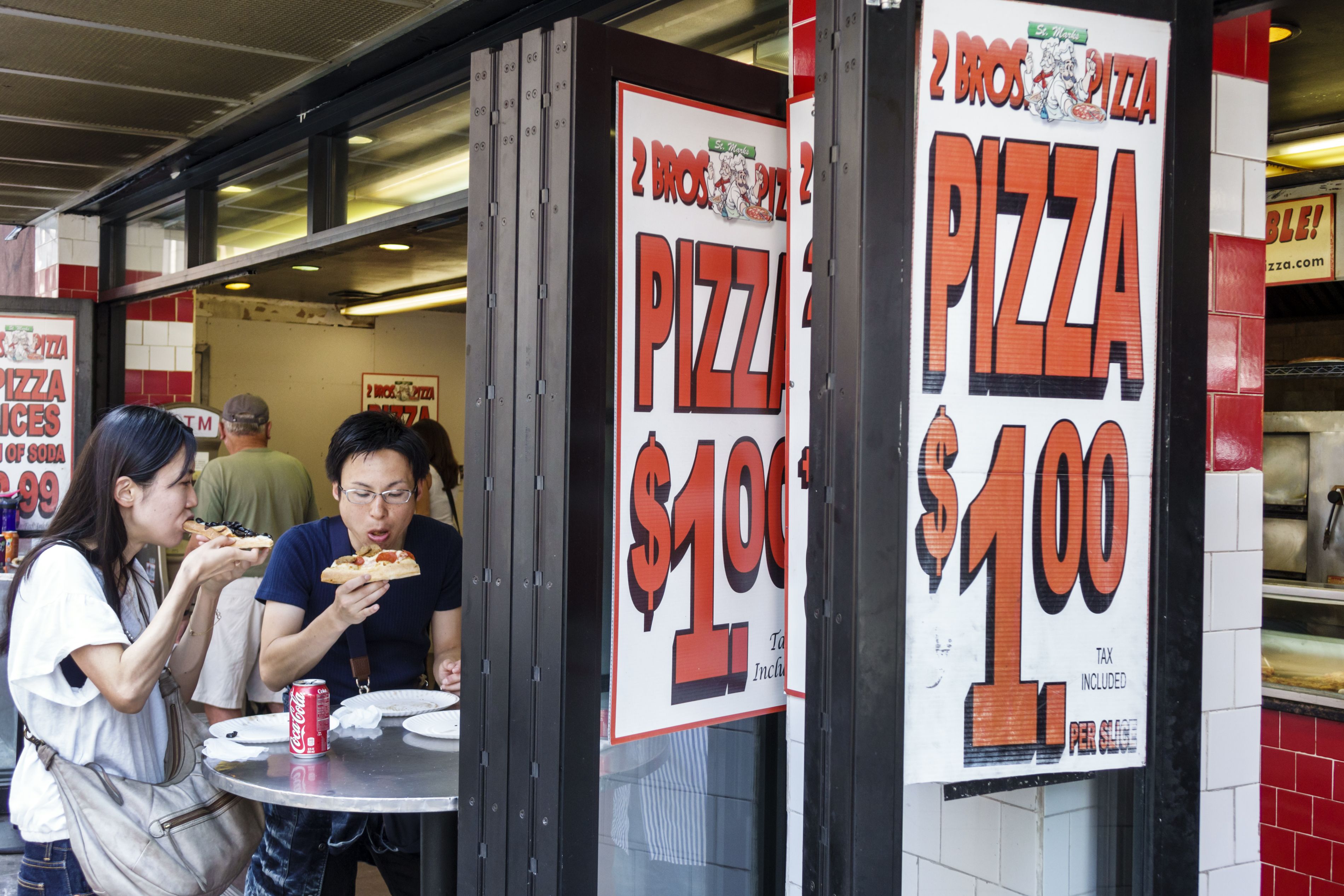 "Dollar-slice businesses, a staple of New York City's dining scene, face an existential crisis as food prices rise at their fastest pace in decades," The New York Times Nicole Hong reports (subscription).
"[P]rices for just about everything — from pizza boxes to pepperoni, flour and oil — have skyrocketed."
📬 Was this email forwarded to you? Sign up here for your own personal copy of Axios AM and Axios PM.