Axios AM
November 09, 2022
Happy Wednesday. Smart Brevity™ count: 1,497 words ... 5½ minutes. Edited by Noah Bressner.
🚨 Bulletin: Mark Zuckerberg this morning said Meta is laying off 13% of its staff — more than 11,000 people — in what he called "a sad moment." Zuck's note to staff ... More from Sara Fischer.
1 big thing: Trump's the loser as GOP falters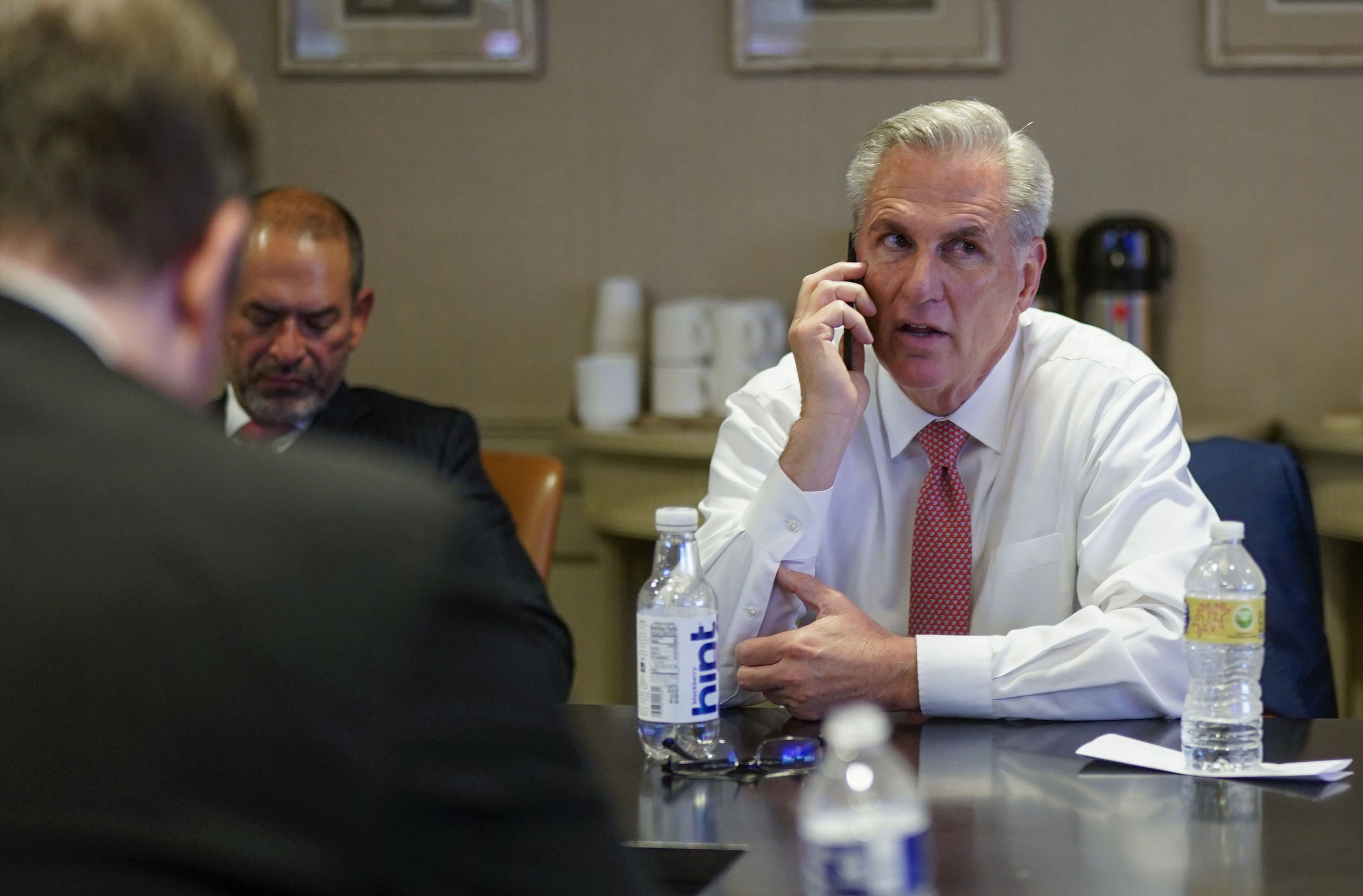 Former President Trump is facing waves of blame after key Republican candidates lost in midterms.
There was no red wave. As of this morning, control of the Senate is undetermined, but appears to be leaning toward Democrats. The House is headed for a very narrow GOP majority, but is also uncalled.
Why it matters: Regardless of the reality with GOP primary voters, Republican elites — and other anti-Trump Republicans — sense blood in the water. There's an increased likelihood of a larger, more boisterous primary field competing against Trump in 2024, Jonathan Swan reports.
The chances Trump can clear the field are vastly diminished.
What happened: Many of former President Trump's handpicked candidates were defeated or struggled in otherwise winnable races — a lineup of underachievers, Axios' Josh Kraushaar reports.
In Pennsylvania, Dr. Mehmet Oz lost his Senate race to Democrat John Fetterman by 2+ points. In Michigan, Tudor Dixon lost her challenge to Gov. Gretchen Whitmer (D) by 8 points.
Trump-backed candidates who are trailing: Herschel Walker for Senate in Georgia ... Blake Masters for Senate in Arizona.
On top of all that, he stoked a massive distraction by promoting speculation about his own 2024 campaign in the midterms' final hours.
The intrigue: Trump's planned rally at Mar-a-Lago next Tuesday, where he's expected to announce a 2024 presidential campaign, now won't come after a GOP landslide.
Instead, it will follow an election where Democrats have a solid chance to hold or even expand their hold on the Senate — and where Republicans fell way short of their expectations for a sizable red wave.
Between the lines: Trump constrained his party's coalition in states where he showed up. In Pennsylvania, Senate victor John Fetterman won independents with 57% of the vote, Hispanics with 67% of the vote and women with 57% of the vote, according to exit polling.
In Georgia, where the Senate race is too close to call, Trump-championed Herschel Walker won only 8% of the Black vote, 42% of independents and 39% of Hispanics, exit polls show. His numbers in all three categories lagged Gov. Brian Kemp (R), who won re-election.
By contrast, Florida Gov. Ron DeSantis' resounding re-election was one of the few bright spots for Republicans.
DeSantis' 20-point victory — carrying some big, largely Hispanic counties, including Miami-Dade and Osceola — will provide rocket fuel for a possible presidential campaign.
👀 What to watch: DeSantis wants to run badly, and will argue he has similar beliefs to Trump — but can deliver much bigger, broader wins.
The bottom line: Trump's promotion of candidates outside the political mainstream — or celebrities without political experience — proved to be costly for Republicans. DeSantis' Florida model offers Republicans an alternative path. But Trump won't let the party move on without a fight.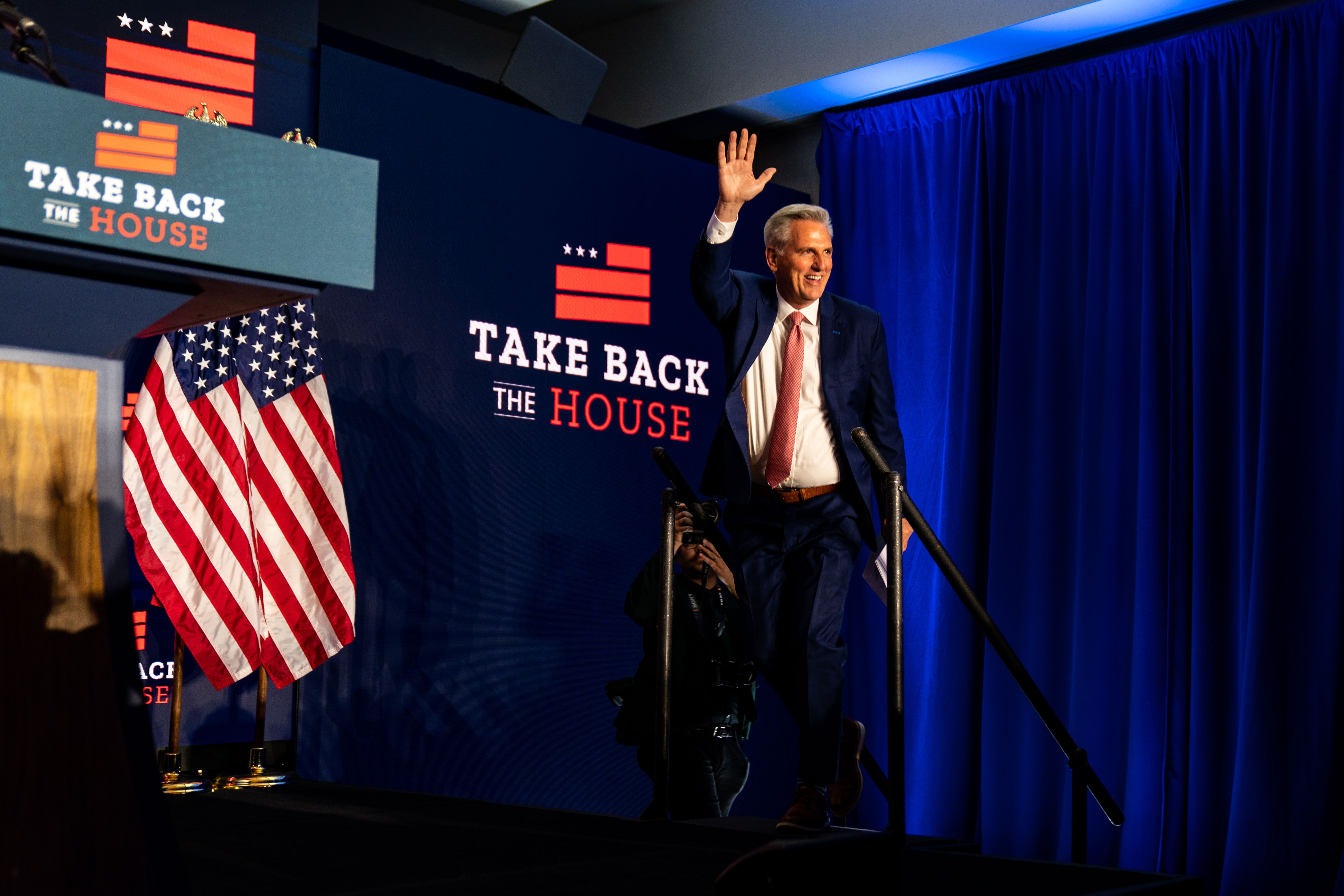 House Republican Leader Kevin McCarthy had been expected to take the stage of his election-night party at a D.C. hotel as early as 10 p.m., Axios' Alayna Treene reports.
But come midnight, the main venue floor was empty as a small group of aides and staffers mingled near the open bar.
At 1:59 a.m., McCarthy finally declared from the stage: "It is clear we are going to take the House back."
Minutes before, his staff gathered the remaining supporters and directed them to "Grab a sign" and "Pack it in" to the area in front of the stage, where cameras would be showing his speech live.
Editor's note: This version updates results.
2. 🐊 Huge win boosts DeSantis for '24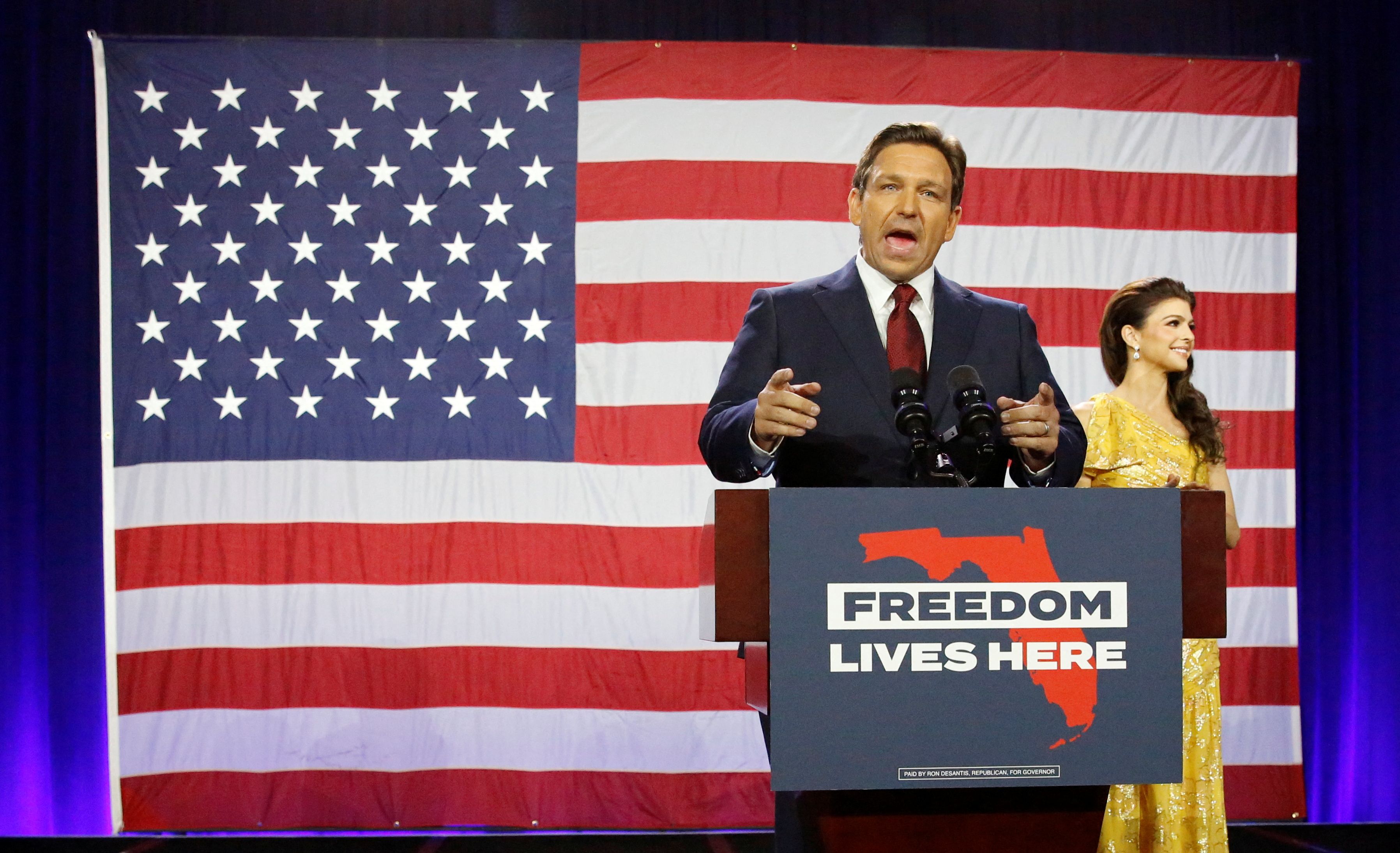 Florida Gov. Ron DeSantis can highlight a broad coalition he built for his re-election race, where he beat Democrat Charlie Crist by 19 points:
DeSantis won Hispanic voters (57%) ... women voters (52%) ... suburban voters (58%) ... and independent voters (52%), according to Edison Research exit polling.
DeSantis' share of the Puerto Rican vote jumped from 34% in 2018 to 55% in 2022.
Most telling of all, DeSantis' victory was fueled by the strongest GOP showing in Miami-Dade County in two decades, cementing his position as a 2024 presidential contender, Axios' Zachary Basu reports.
DeSantis even won 5 of 6 school-board races where he endorsed candidates.
Why it matters: This big, broad win is a massive show of force against former President Trump, whose blessing propelled DeSantis to office.
DeSantis is the first GOP governor to win Miami-Dade County, a Democratic stronghold, since Jeb Bush's re-election in 2002.
Flashback: In 2018, DeSantis lost Miami-Dade County by 20 points and Palm Beach County, another Democratic stronghold, by 17. With 95% of the vote in on Tuesday night, DeSantis was leading in Miami-Dade by 11 points and Palm Beach by three.
"We have rewritten the political map," DeSantis boasted in his victory speech. "Thank you for honoring us with a win for the ages."
👀 What we're watching: The muted rivalry between DeSantis and Trump is on a collision course. Twice in the past week, Trump has taken shots at the Florida governor, including calling him Ron "DeSanctimonious" at a rally in Pennsylvania on Saturday.
"I think if he runs, he could hurt himself very badly. I really believe he could hurt himself badly," Trump told Fox News on Tuesday.
"I would tell you things about him that won't be very flattering — I know more about him than anybody — other than, perhaps, his wife."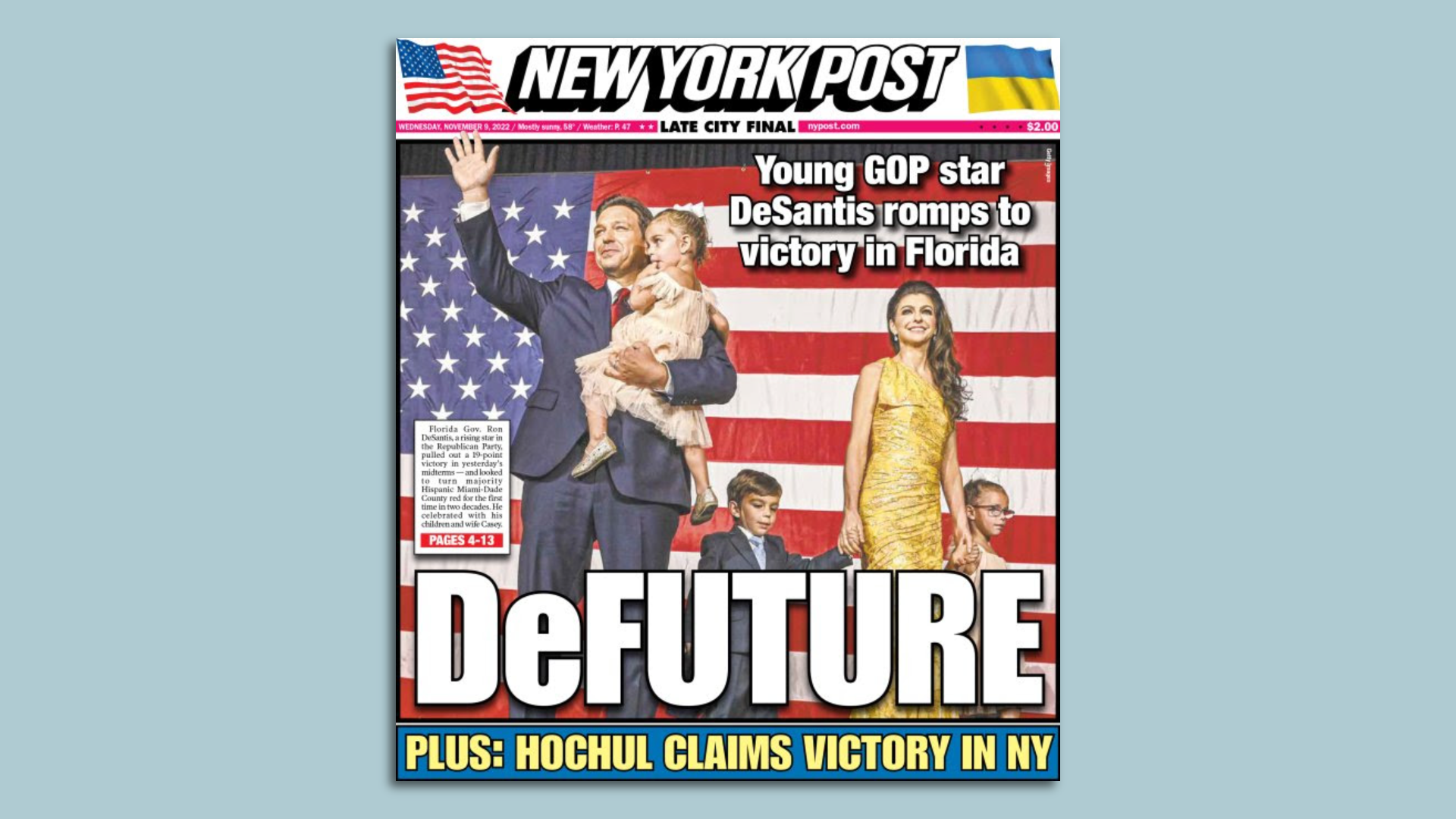 3.💡 What we know, what we don't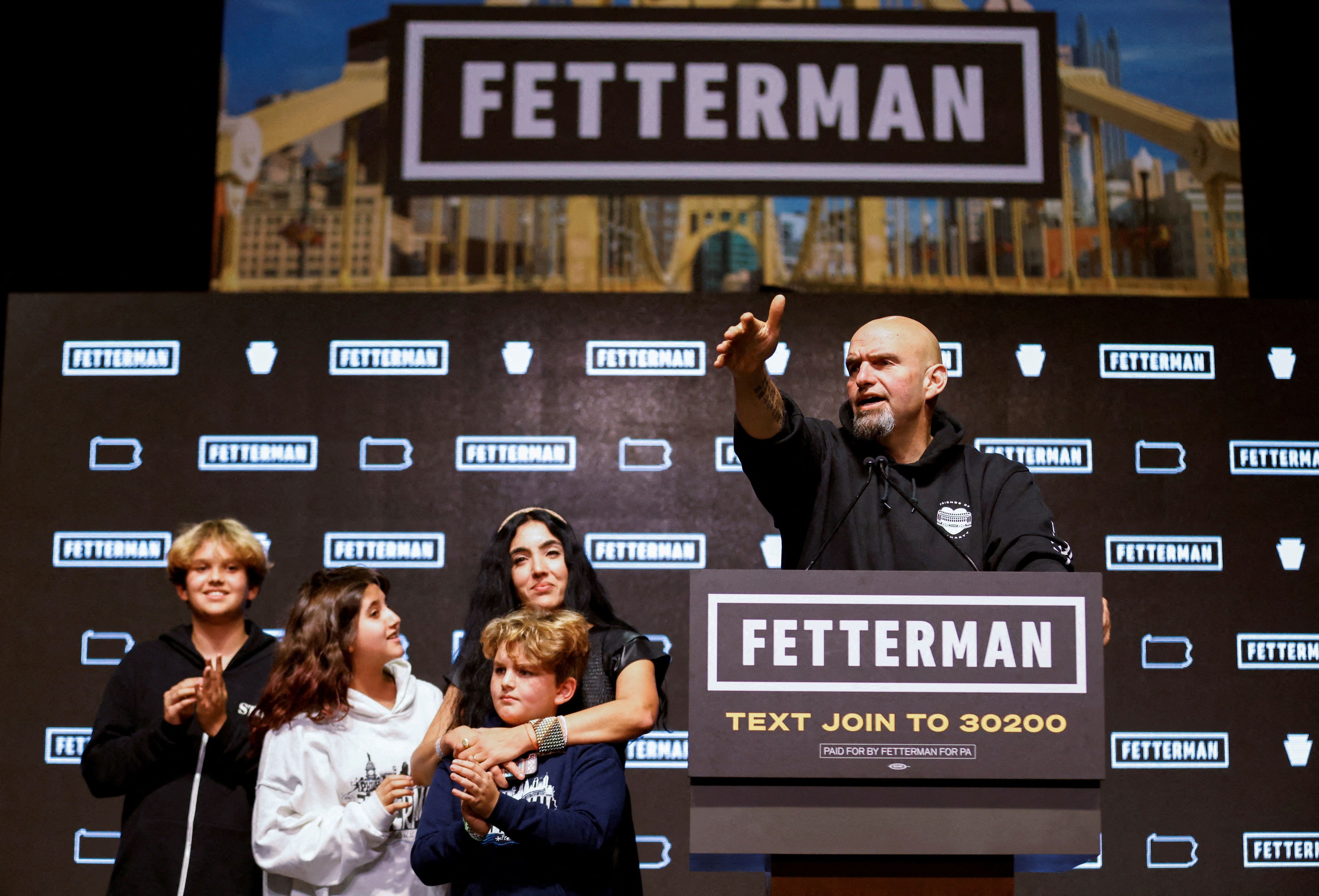 What we know:
In Pennsylvania, Democrat John Fetterman (above) beat Dr. Mehmet Oz (R), 50% to 47%. Exit polling cited by NBC News said that among Pennsylvania voters, the most important issue was abortion (35%), followed by inflation (29%) and crime (11%).
National polling showed abortion and democracy turned out to be big issues with voters. Coverage in the run-up to midterms had focused heavily on pocketbook issues.
Democrats won governors' races in Wisconsin, Michigan and Pennsylvania — battlegrounds critical to President Biden's 2020 win. Republicans held on to governors' mansions in Florida, Texas and Georgia. (AP)
What we don't know:

Which party will control the House and Senate. The New York Times' "Needle" forecast currently gives Dems a 66% chance of controlling the Senate ... and Republicans an 83% chance of winning the House. Explore the forecast (subscription).
Besides Pennsylvania, the other three Senate races rated as toss-ups — Georgia, Nevada and Arizona — remain uncalled. Ditto Wisconsin.
What we may not know for 27 days:
In Georgia, state officials expect a runoff Dec. 6 between Sen. Raphael Warnock (D), who's leading by close to 1 point, and Herschel Walker (R).
4. 📊 What voters were thinking
5. Big wins for abortion rights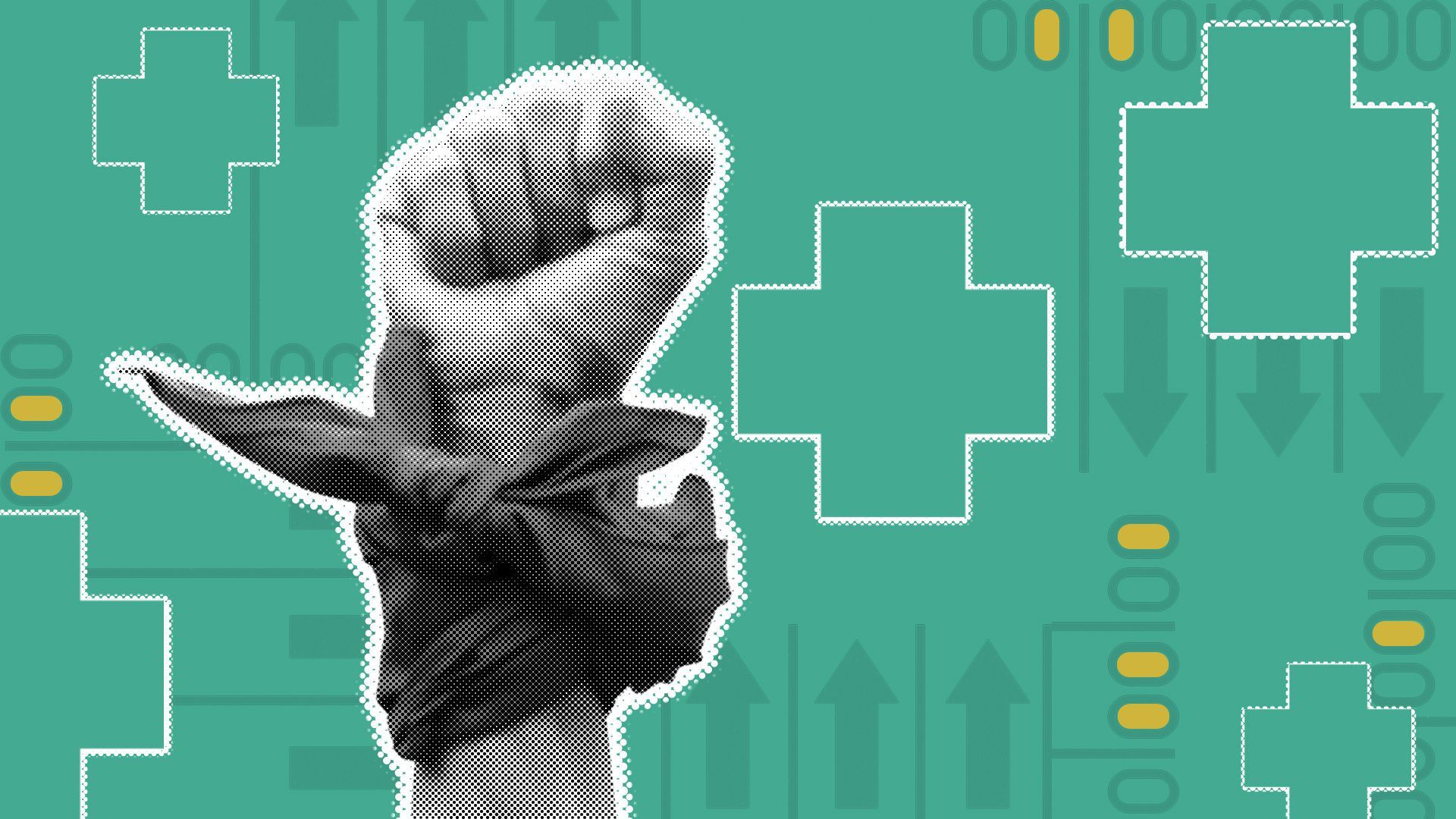 The first major election of the post-Roe era yielded new protections for abortion rights, Axios' Oriana Gonzalez reports.
Voters in California, Michigan and Vermont approved measures to add constitutional rights guaranteeing access to the procedure.
Anti-abortion referendums in Kentucky and Montana both trailed as of 6:40 a.m. but were too close to call.
The projected results send a "powerful and positive statement" that the public believes "this health care service should remain legal and accessible," said Elisabeth Smith, director for state policy and advocacy at the Center for Reproductive Rights.
6. America's first MAGA Congress
At least 80 Republicans who questioned the 2020 election results won seats in the House last night — cementing a sizable MAGA caucus, Axios Andrew Solender reports.
Why it matters: These victories — along with that of Senator-elect J.D. Vance in Ohio — are likely to help shape Republican priorities and weaken party leaders.
Between the lines: There will be more than 90 House members who were endorsed by Trump. This hard-right flank could command outsized influence in a narrow GOP majority.
This group will have a big say in the caucus' leadership. And to pass anything, leaders will have to make deals either with the MAGA members or with Democrats.
7. 🐦 Twitter gets new competitors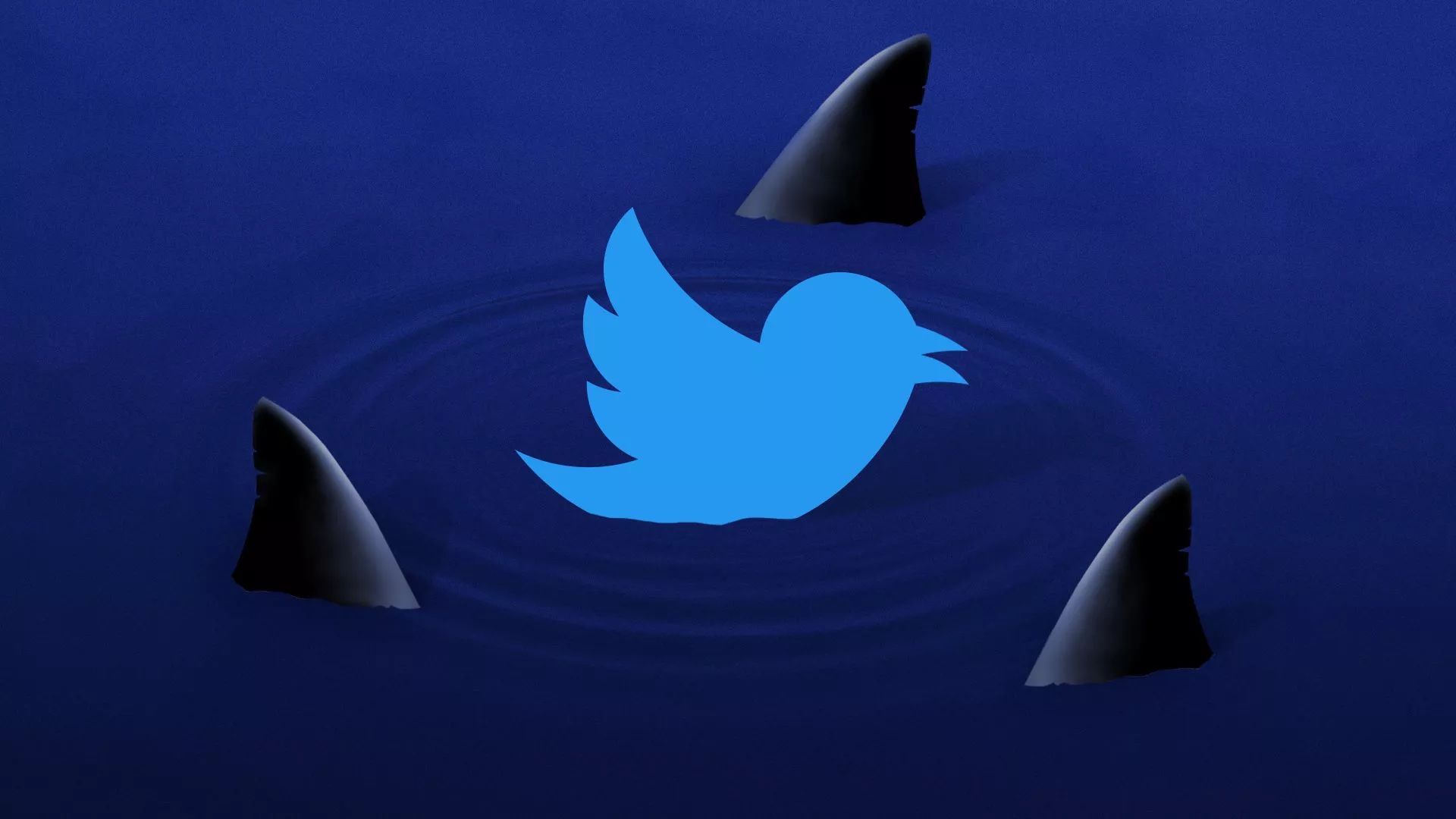 Tech, advertising and media companies are smelling blood in the water as user enthusiasm and marketing dollars drain out of Twitter following Elon Musk's tempestuous takeover, Axios' Peter Allen Clark reports.
Why it matters: The chaos Musk has uncorked is creating potential for a real shift where some other businesses wax as Twitter wanes.
What's happening: Tech companies are rolling out Twitter-adjacent features for frustrated users.
Marketers are seeking more "brand-safe" spaces for their budgets, and media companies are courting them.
Services that offer alternatives to Twitter are seeing the moment as a unique opportunity to entice new users.
Some Twitter refugees are finding their way to Mastodon, the open-source, decentralized microblogging platform that launched in 2016.
8. 📷 Parting shot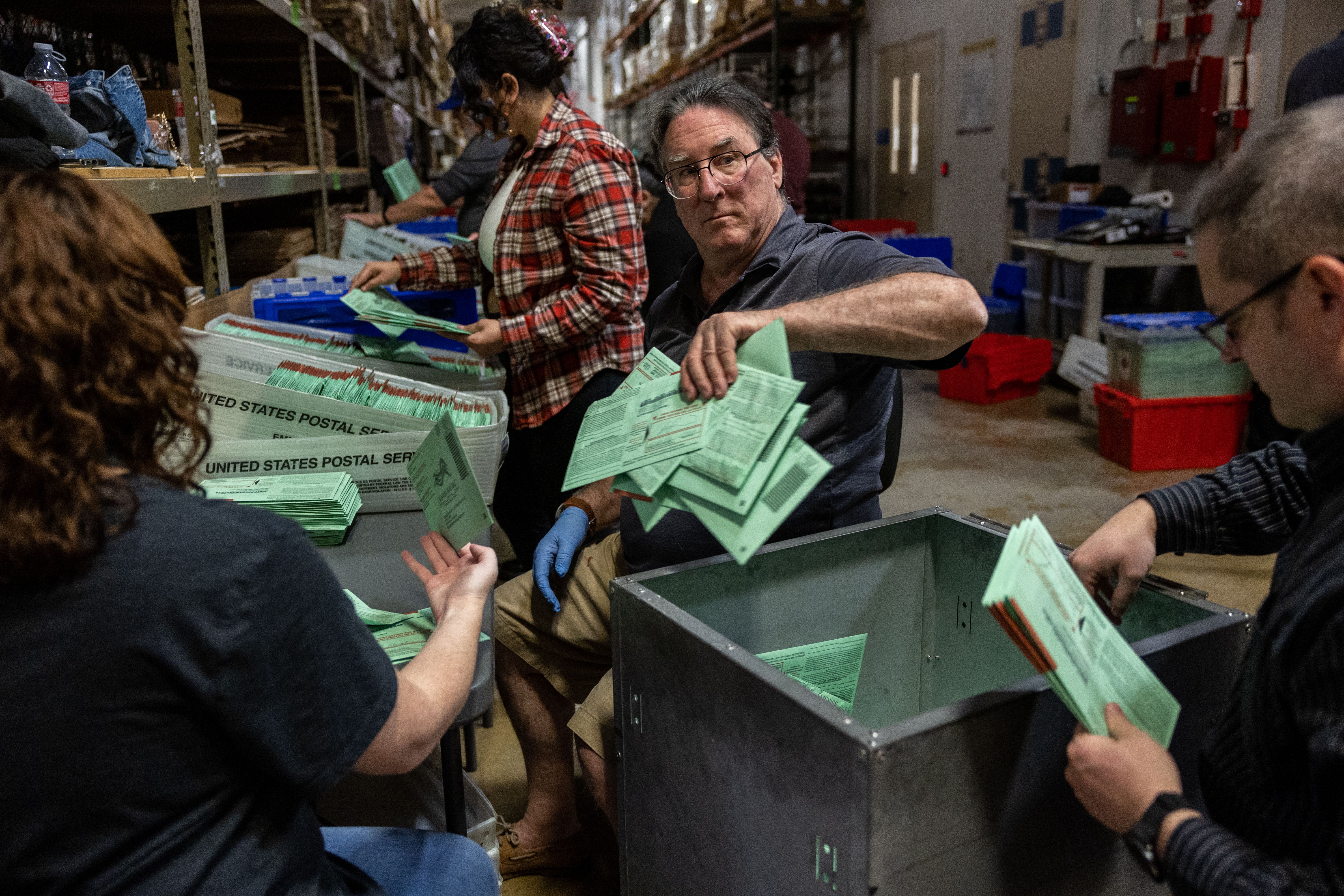 Maricopa County, Ariz., election workers sort envelopes of ballots in Phoenix yesterday.
📬 Thanks for starting your day with us. Please invite your friends to sign up to get their daily essentials — Axios AM, PM and Finish Line.