Axios AM
November 17, 2022
Happy Thursday. Smart Brevity™ count: 1,187 words ... 4½ minutes. Edited by Noah Bressner.
1 big thing: New Moon age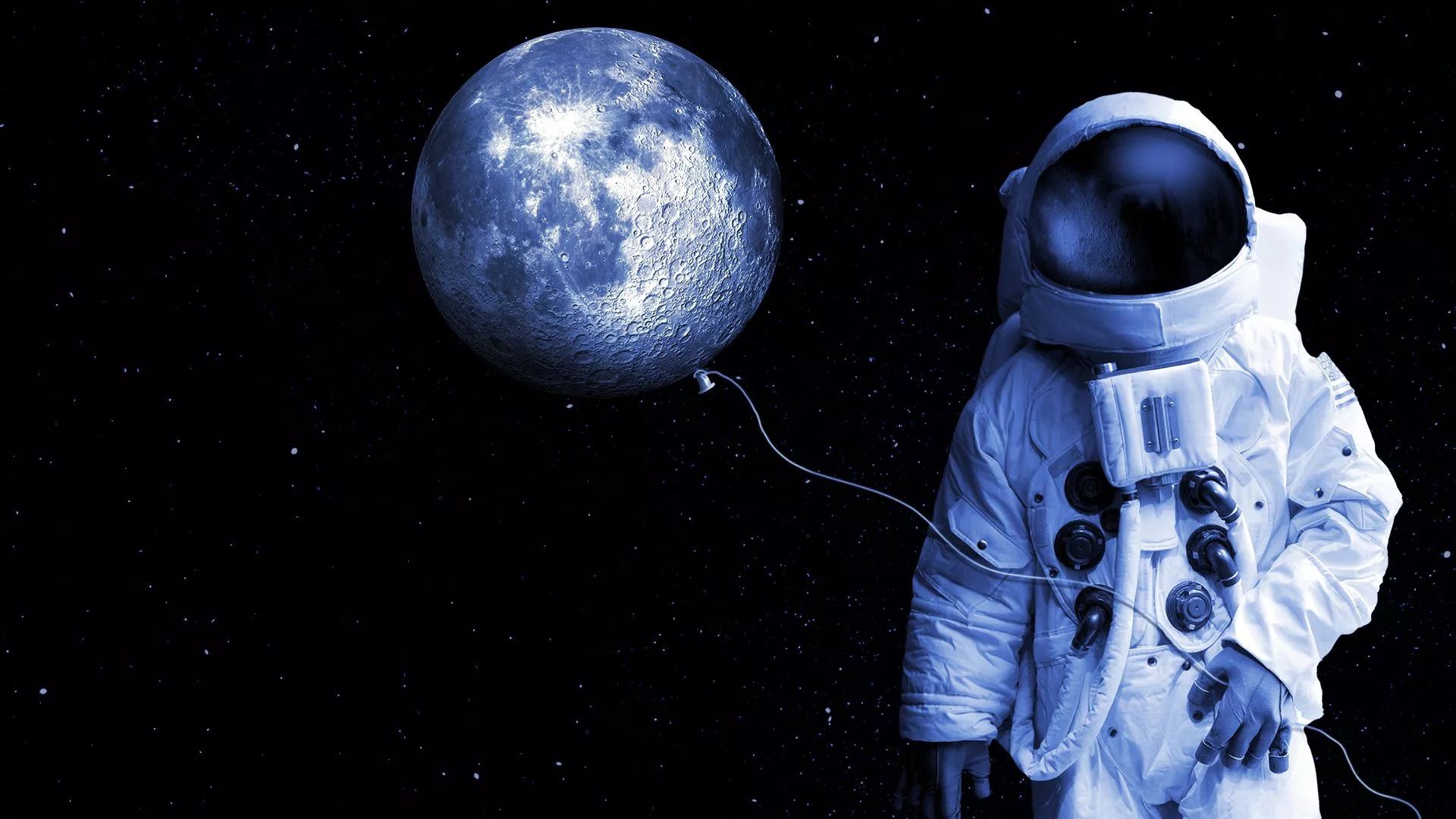 NASA's successful launch of its Moon rocket this week ushers in a new age of lunar exploration, Axios Space author Miriam Kramer writes.
Why it matters: NASA hopes the Artemis program will spark the next major human spaceflight endeavor — a successor to the Apollo program, which landed humans on the Moon in 1969.
NASA's plans for Mars also hinge on the Artemis program, which will use the Moon as a proving ground for sending crewed missions to the Red Planet.
To NASA, it's not about leaving flags and footprints now. It's about establishing a long-lived presence on the lunar surface that can be used to test the tech needed for more ambitious missions.
2. 🏛️ Divided Congress: Rs win House, Ds keep Senate
Eight days after Election Day, Republicans won control of the U.S. House after AP declared Rep. Mike Garcia, a former Navy fighter pilot, an upset winner in a redrawn, strongly Democratic district north of Los Angeles.
Six races remain uncalled.
Fun fact: Republicans outran Donald Trump's 2020 margins in 344 districts. Democrats outperformed President Biden in just 69 districts, The Washington Post tallied.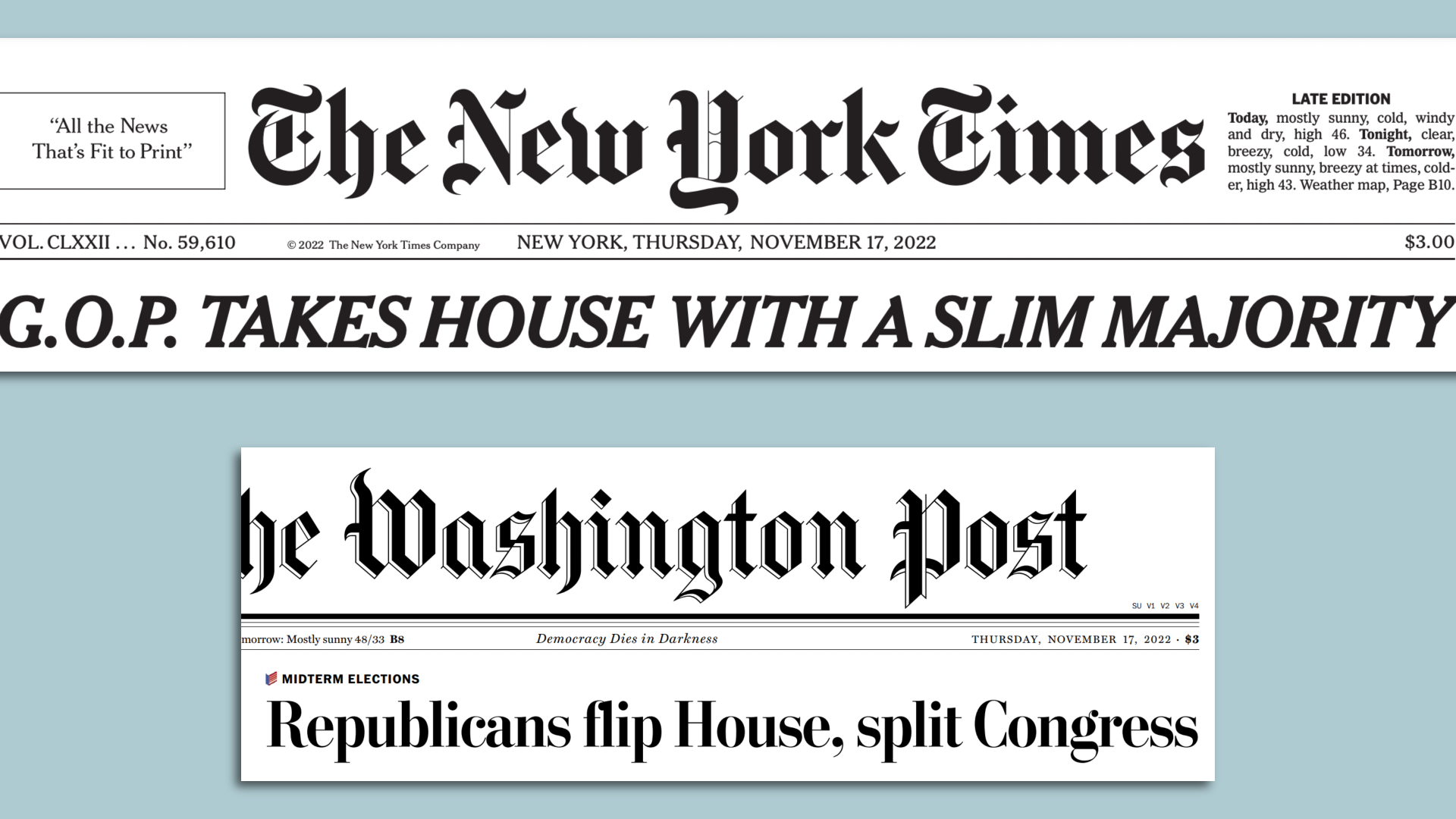 🧠 What happened: Howard Wolfson — a top adviser to Michael Bloomberg, and a former New York deputy mayor — wrote in an essay for The New York Times, "Why the Democrats Just Lost the House":
"In New York, the Democratic supermajority in control of the legislature made two fatal mistakes driven by arrogance and incompetence that sealed the fate of its congressional candidates many months ago."
First, "Democrats got greedy" on redistricting. Second, "the legislature apparently decided that voter concerns about crime and disorder were nothing to worry about."
🔮 What's next: Speaker Pelosi "plans to address her future plans" with her colleagues TODAY.
Pelosi's leadership team, with Majority Leader Steny Hoyer of Maryland and Democratic Whip James Clyburn of South Carolina, has long moved as a triumvirate.
All now in their 80s, the three House Democratic leaders face pressure to cede power to a new generation led by Rep. Hakeem Jeffries, age 52, of New York, AP writes.
Explainer: How the AP called the House for the GOP.
3. Karen Bass is first woman elected L.A. mayor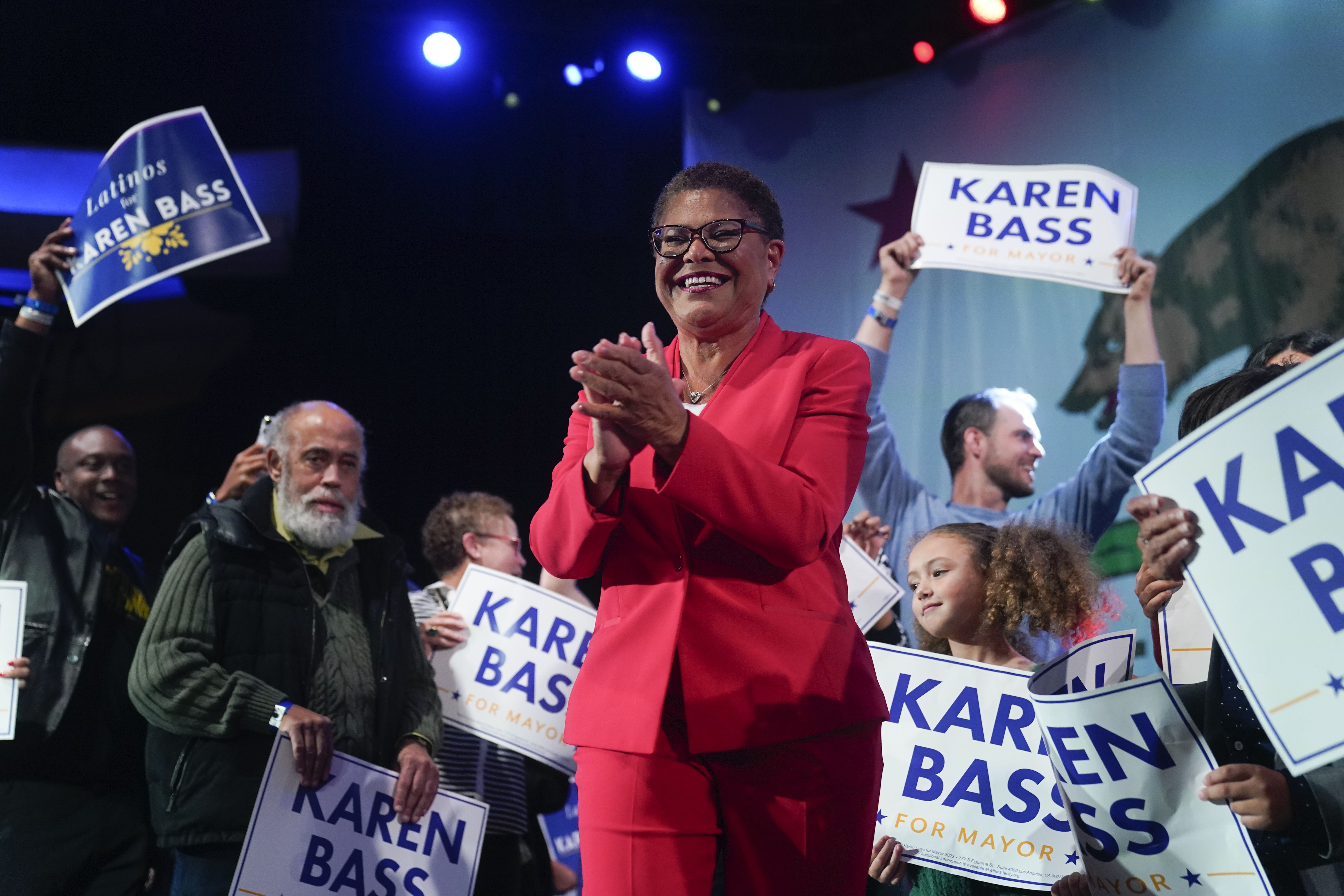 U.S. Rep. Karen Bass defeated businessman Rick Caruso in the L.A. mayor's race — making her the first woman and second Black Angeleno elected to lead the city in its 241-year history, the L.A. Times reports.
Why it matters: Bass' victory in the closely watched race between two ideologically opposed Democrats shows that L.A. voters prefer an institutional Democrat over a political outsider to tackle city crises.
The campaign centered on crime, homelessness and policing.
Context: Bass, 69, has served six terms in Congress and was on President Biden's shortlist for running mate in 2020.
Caruso, a former Republican, spent more than $100 million of his own money on his campaign — outspending Bass 11 to 1, the L.A. Times reports.
4. Charted: Record spike for credit-card balances
Credit card balances in the third quarter jumped 15% over the same period last year — the biggest quarterly increase since 2007, Axios' Hope King writes from New York Fed research.
Why it matters: The spike reflects feverish rebound spending during a period of decades-high inflation.
Keep reading ... Sign up here for our daily happy-hour business newsletter, Axios Closer.
5. 🍿 Fallen crypto CEO: "f--- regulators"
Sam Bankman-Fried, 30 — who faces financial ruin and possibly prison after his crypto empire collapsed — indulged in a long, candid Twitter direct-message interview with Vox's Kelsey Piper on Tuesday night.
"f--- regulators," the Bahamas-based former CEO typed at one point. "they make everything worse ... they don't protect customers at all."
Among the spicy exchanges:


SBF's to-do list: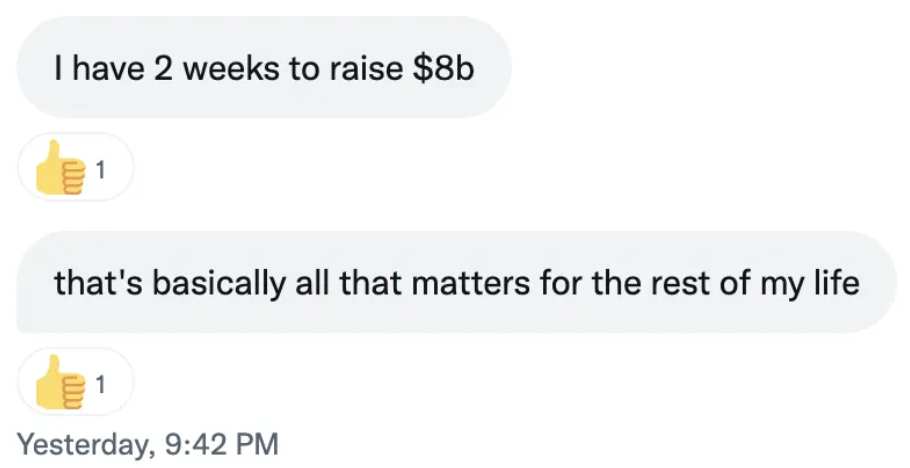 6. 🎙️ What Chris Licht told Kara Swisher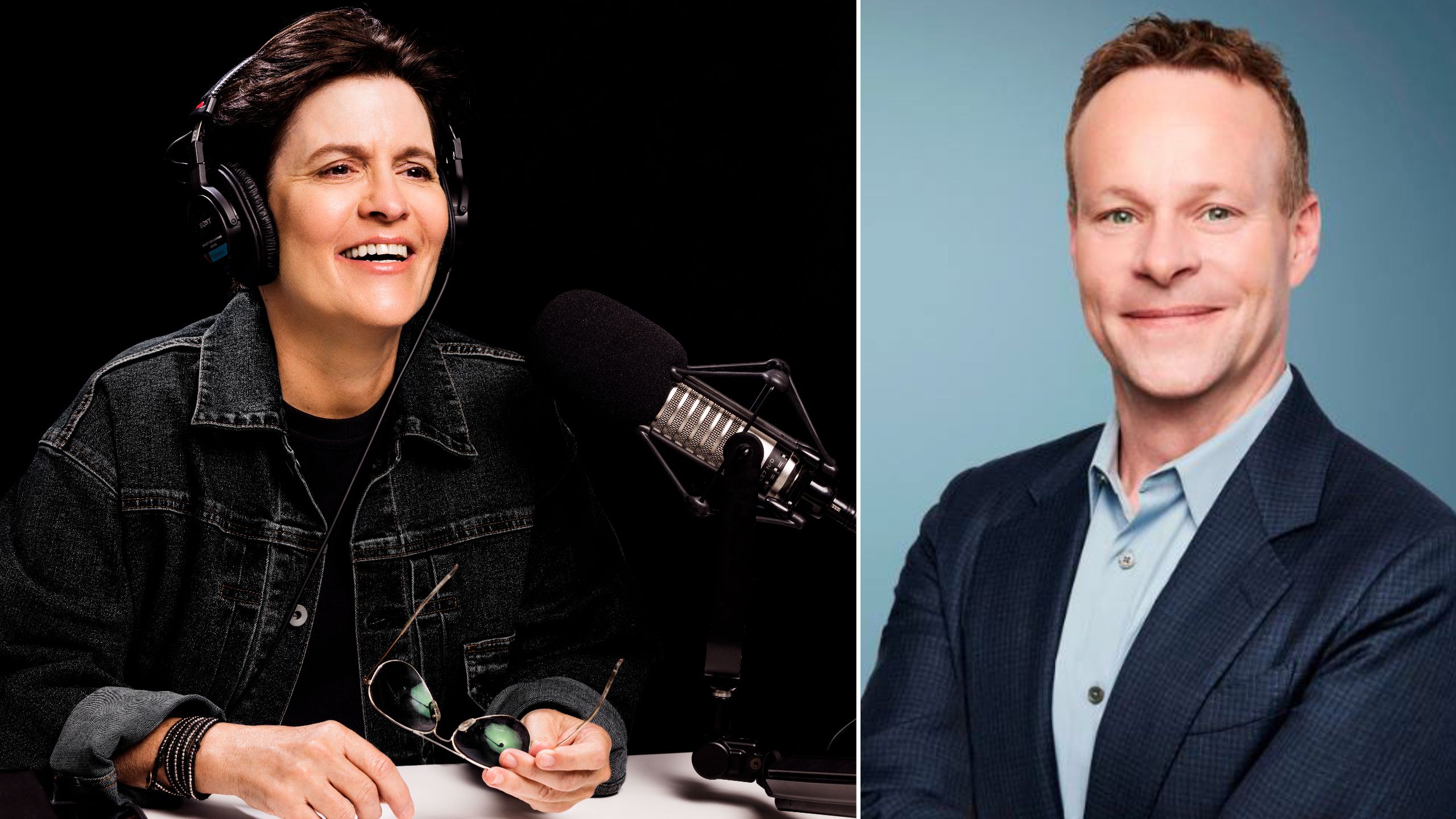 Chris Licht, chairman and CEO of CNN Worldwide, joined Kara Swisher for a spicy edition of her "On" podcast for New York Magazine, ahead of CNN layoffs planned for early December:
"Look, these are my cuts," Licht said. "I own this. This is my strategy and if I thought that there was a cut that ... I thought would be ... not in the interest of this company, I would push back hard. And I've not had to do that."
"I want to expand the global dominance of CNN by doing two things," Licht added. "Engaging the people who are already coming to us, right? More, particularly on digital."
"And then creating a nimble news organization that can weather any storm and not only survive, but thrive — and using that currency to attract new audiences."
On his effort to move perceptions of CNN back to center, Licht said: "I'm not afraid for us to call bull---- when we need to call bull----."
"And if you look at our election night coverage, we literally labeled people 'election deniers' as the adjective, just as you would call them an incumbent."
Swisher asked if Licht considers Fox News to be a news outlet.
"I was not born yesterday. Come on," Licht answered.
On whether he'd bring back Chris Cuomo, now at NewsNation, Licht replied before Swisher even said the fired anchor's last name: "Absolutely not."
When she asked about the status of Cuomo's lawsuit against CNN, Licht said: "Whatever, I don't know. It's not part of my world."
7. 📚 Cover reveal! Klobuchar memoir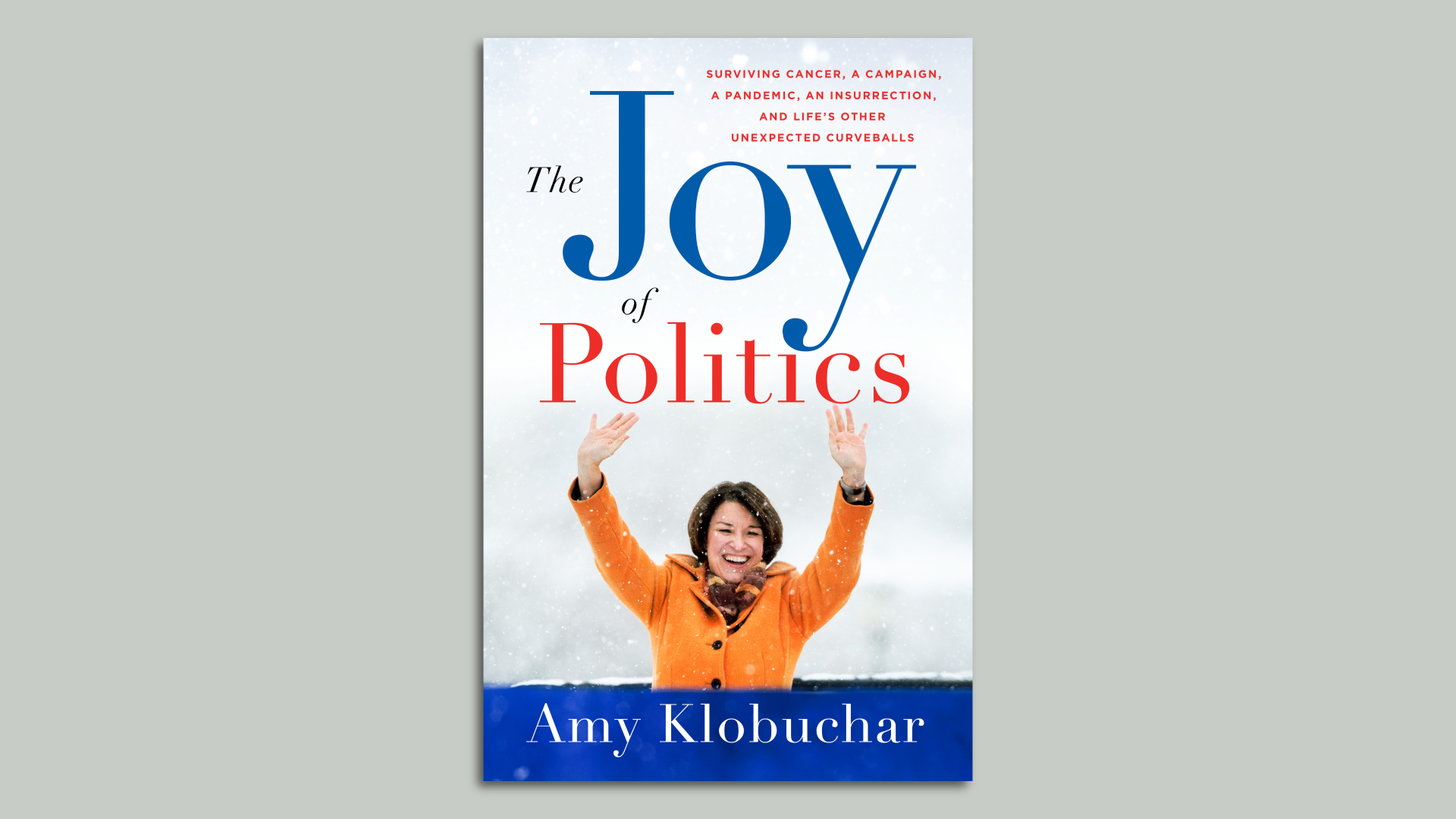 Sen. Amy Klobuchar (D-Minn.) has a memoir coming next May, "The Joy of Politics: Surviving Cancer, a Campaign, a Pandemic, an Insurrection, and Life's Other Unexpected Curveballs."
"The theme of the book is resilience," Klobuchar says in a statement through her representative, Robert Barnett.
"Personal resilience, yes, but also the resilience of a nation. It is a story of getting through (to use my daughter's words) a lot, and moving forward with joy."
Between the lines: Notice that the title font is evocative of the classic "Joy of Cooking."
The photo is from Klobuchar's snow-flocked presidential kickoff in 2019.
Torey Van Oot of Axios Twin Cities notes that Klobuchar, daughter of a newspaper sports columnist, is prolific:
8. 🎓 Parting shot: Ditching college guides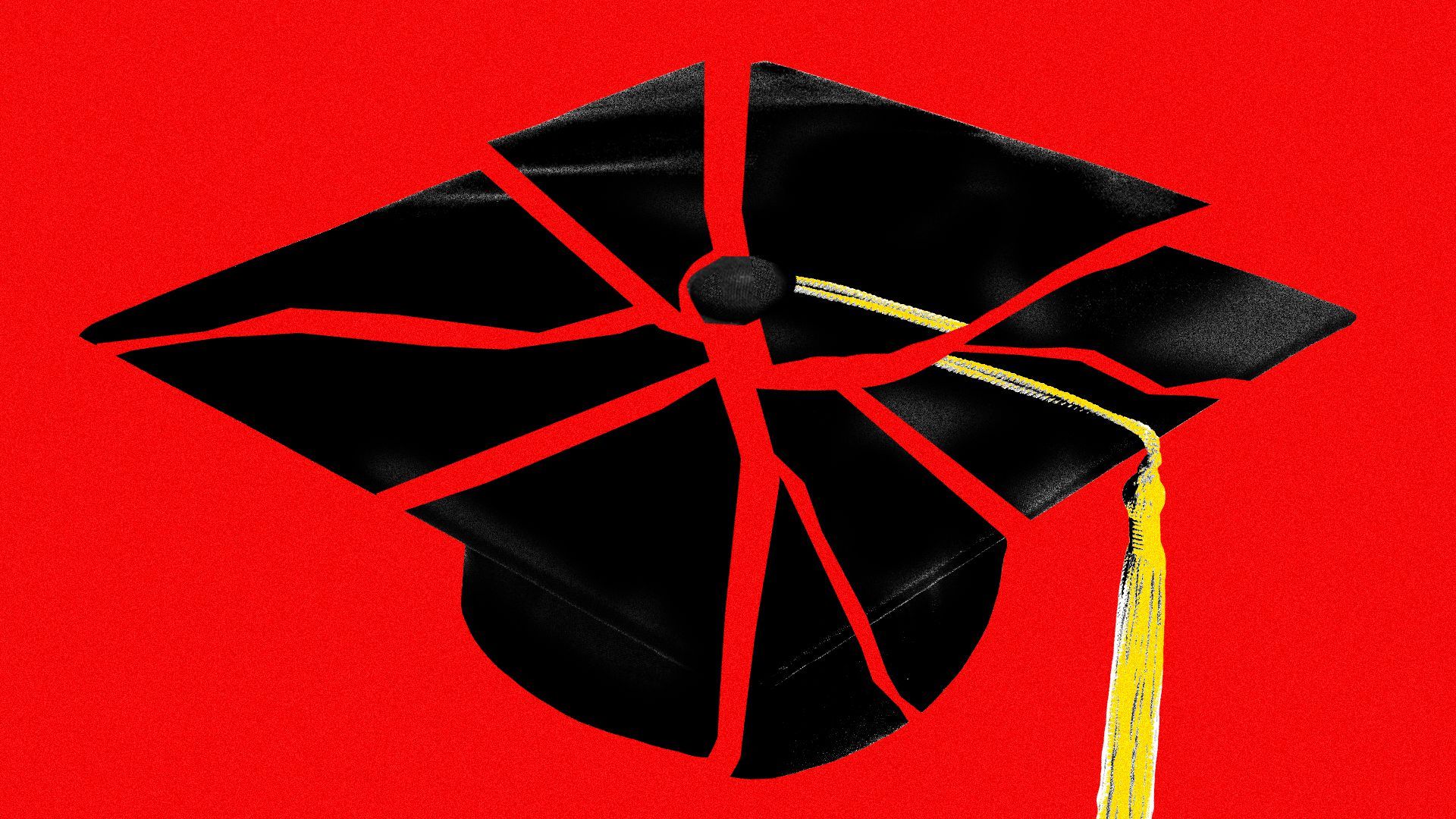 Yale and Harvard law schools are pulling out of the U.S. News & World Report rankings that they have been at the top of for decades.
Why it matters: It's the biggest challenge to date for the beleaguered college-ranking industry, which is under intense scrutiny.
Yale Law — ranked No. 1 every year since the list began in 1990 — called the rankings "profoundly flawed."
Fourth-ranked Harvard said it had been pondering the move for months, and announced its decision after Yale.
The top schools on the list are known as the T-14, and provide the vast majority of the Supreme Court's clerks.
📬 Thanks for starting your morning with us. Please invite your friends to sign up to get their daily essentials — Axios AM, PM and Finish Line.