May 31, 2019
🎬 First clip from "Axios on HBO," debuting Sunday at 6 p.m. ET/PT: Jonathan Swan asks Jared Kushner about the Saudis. YouTube.
🕶️ Happy Friday. Today's Axios AM: 1,187 words ... < 5 minutes!
1 big thing ... Paris +2: Climate jolted faster than projected
Tomorrow marks two years since President Trump announced he would pull the U.S. out of the Paris climate agreement — and the chasm between science and political action is growing, Axios' Andrew Freedman and Amy Harder write.
The big picture: Science is more clear than ever about the damage from climate change. But many countries won't meet their Paris emissions targets — and now there's no U.S. leadership to push them to try harder.
Scientists tell Axios they now have:
More confidence in the observed amounts of global warming, showing the planet has been heating up faster than previously thought.
Clear evidence that virtually all of the warming since 1950 is due to human activities.
Key quote: "Over the past two years, we've learned that key impacts of climate change, like the melting of ice, the rise in sea level, and the increase in devastating weather extremes, are playing out faster than our models projected just a few years ago," said Michael Mann of Penn State.
Since Trump promised to withdraw from the deal:
2. Behind the scenes of Trump's Mexico surprise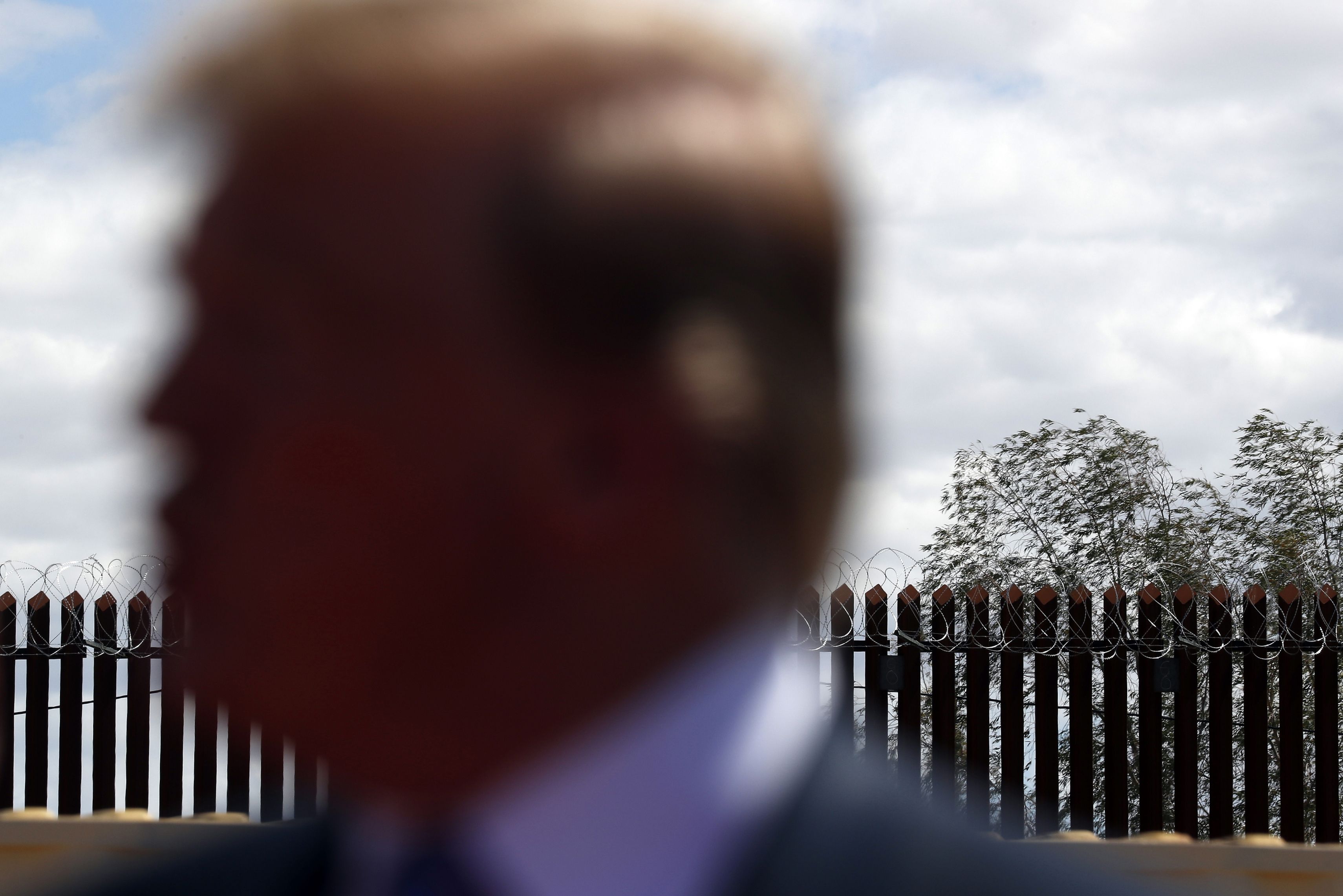 As Trump announcements go, this one appeared more orchestrated than most, Axios' Jonathan Swan reports:
At 7:30 last evening, President Trump tweeted: "On June 10th, the United States will impose a 5% Tariff on all goods coming into our Country from Mexico, until such time as illegal migrants coming through Mexico, and into our Country, STOP. "
Shortly after that, there was a presidential statement from the press office and a background call with reporters. 
But behind the scenes, it was an administration-wide scramble. As with many presidential "announcements," this once sprang from intense frustration and boiled over quickly with staff rushing to react.
Key point: While the plan was hurried out the door to appease Trump, he has been privately talking about doing this for a while, per two sources who've discussed it with him.
Between the lines: The White House has made a number of immigration demands of Mexico over the past several months, but Trump has not defined what they need to show him.
"Mexico has very strong immigration laws and could easily halt the illegal flow of migrants, including by returning them to their home countries," the president said in his statement.
The bottom line: Seeing as there's no chance of a "STOP" to illegal migration through Mexico into the U.S., Trump's demand is entirely subjective. The president's next move may depend as much on his mood as anything else. 
3. Mexico tariffs would batter auto industry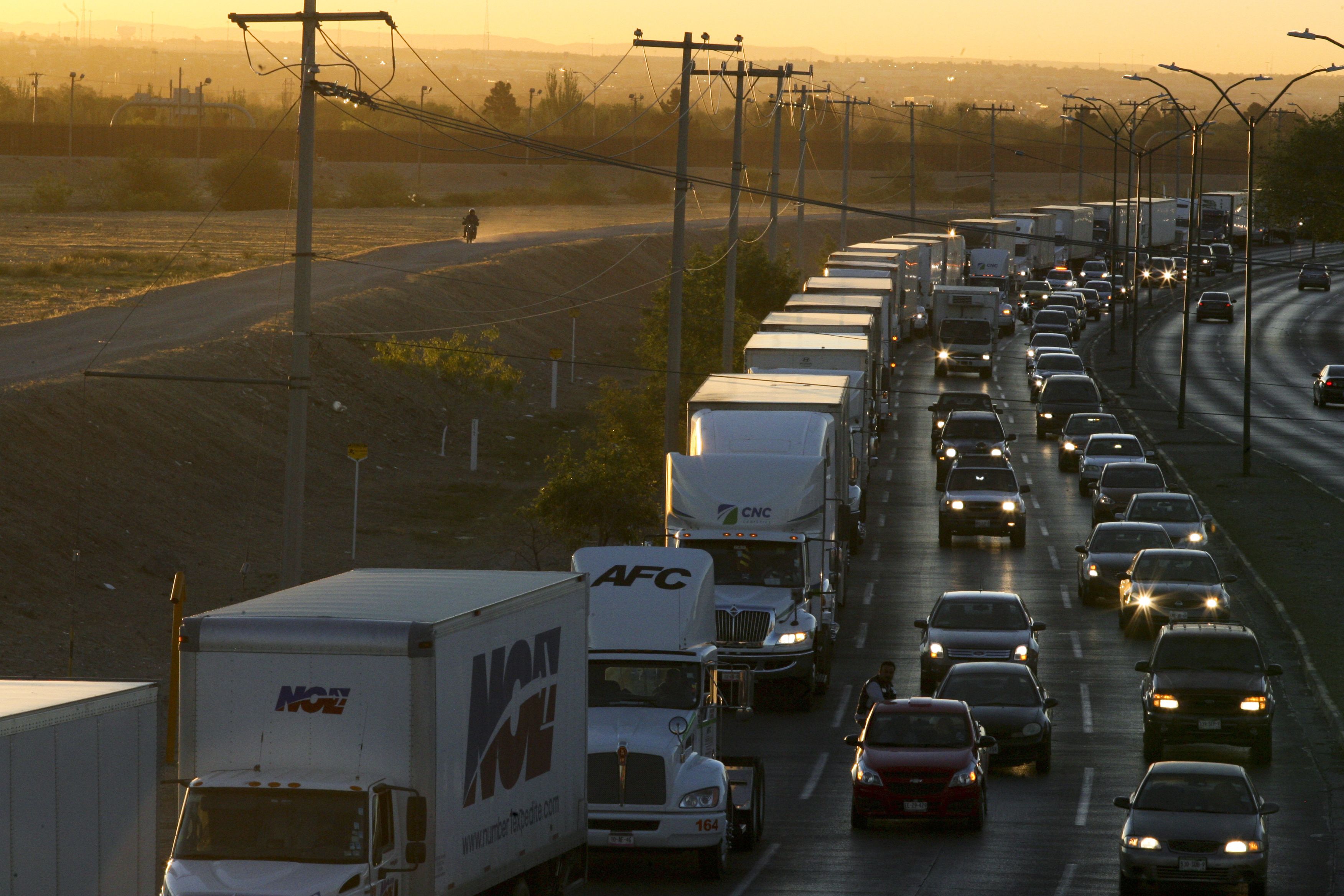 The auto industry is facing a direct hit from President Trump's threatened tariffs on all goods from Mexico, Axios Markets editor Dion Rabouin reports:
The industry has already laid off the highest number of employees in nearly a decade, and is attempting to recover from a year in which declining global car sales likely reduced world GDP by 0.2%.
The White House followed up Trump's tweet by saying that if the "crisis" at the border isn't resolved, tariffs on Mexican goods will rise by 5 percentage points each month, as high as 25% on Oct. 1.
Why it matters: Mexico recently became the No. 1 trading partner with the U.S., and a significant percentage of that trade is completed by auto companies.
The big picture: In addition to impacting consumers and company bottom lines, the tariffs are likely to impact jobs.
The bottom line, per WashPost: "The economic consequences of Trump's new plan could be swift and severe."
"If the tariffs damaged the Mexican economy, more of its citizens would try to cross the border to find work in the United States."
4. Pics du jour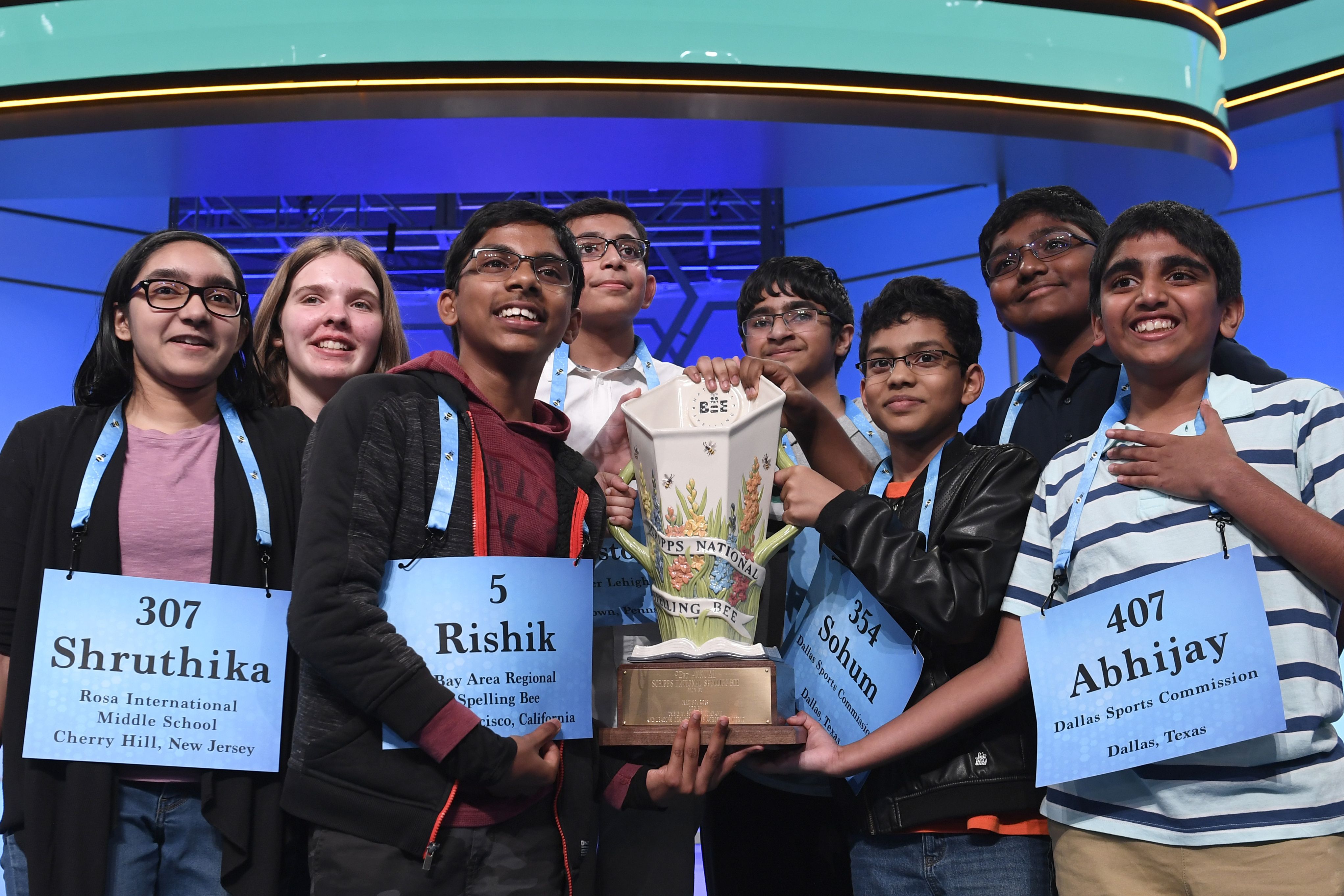 Elite 8: National Spelling Bee too easy for octet of champs ... Faced with a dwindling word list and a group of spellers that showed no weakness, the Scripps National Spelling Bee gave up and declared the eight of them co-champions, the most extraordinary ending in the 94-year history of the competition, per AP.
Above: The eight co-champions spelled the final 47 words correctly.
Below: Erin Howard, one of the winners, celebrates after 20 rounds.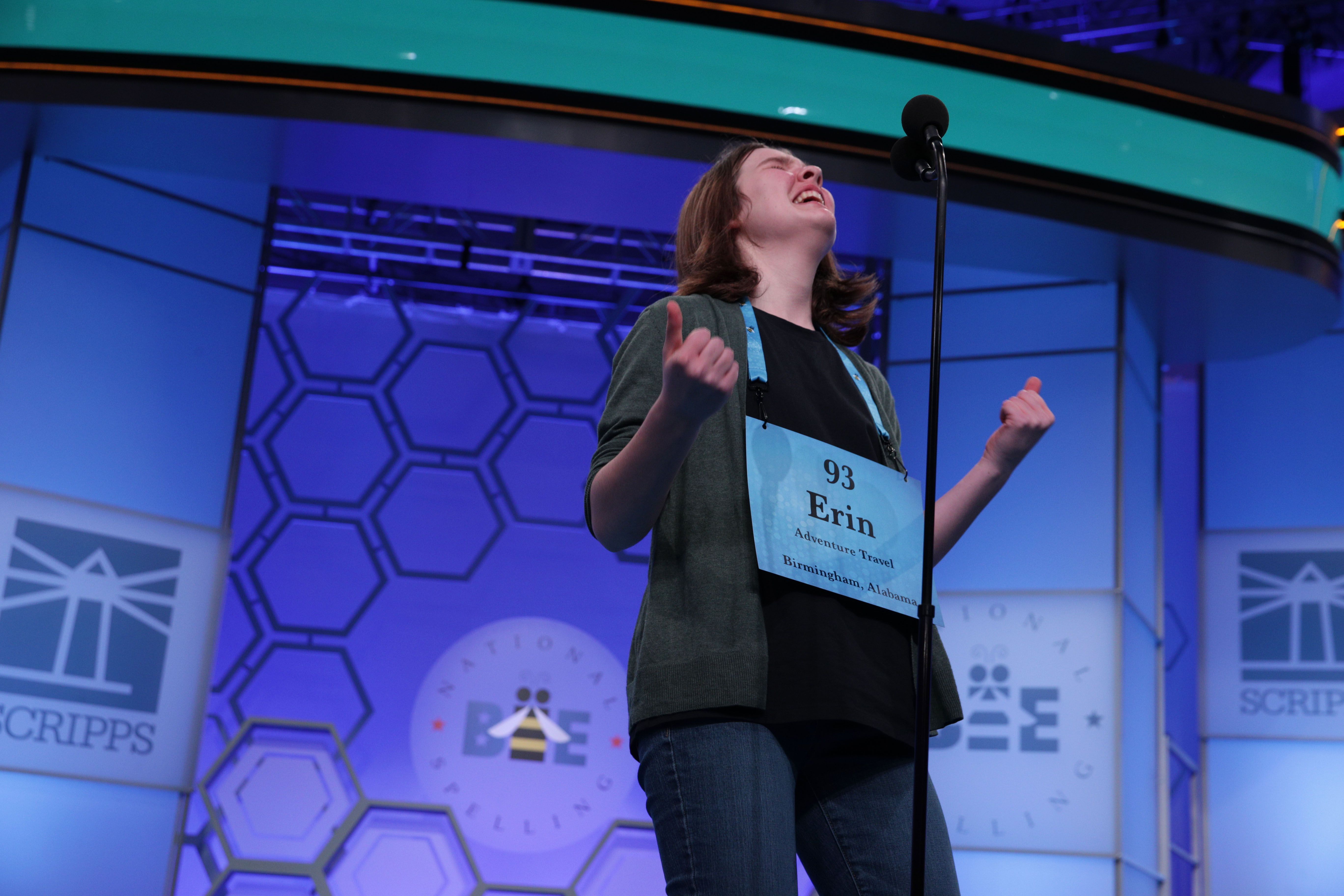 5. Old pols flock to new media
Politicians are racing to produce films as an outlet to extend their influence after their Washington careers expire, Axios' Sara Fischer reports.
Why it matters: High-powered pols used to try to establish themselves on cable TV or in the nonprofit world after leaving office. But as young consumers spend more time watching video online via apps like Netflix, politicians are seizing on the power of streaming video to influence the next generation.
Driving the news: Hillary Clinton and Chelsea Clinton are in talks to create a production company, Bloomberg reports.
"The family hopes to use film and television to influence culture and society now that Hillary Clinton is out of politics. They plan to focus on stories by and about women."
The Clintons wouldn't be the first:
President Obama and Michelle Obama announced a multi-year deal with Netflix last year to produce a slate of documentaries.
Former Vice President Al Gore famously created "An Inconvenient Truth," a documentary meant to educate people about the climate crisis, a few years after leaving office in 2006. He unveiled a sequel to the film in 2017.
Subscribe here to Sara's weekly newsletter, Axios Media Trends.
6. Macabre new sign of climate change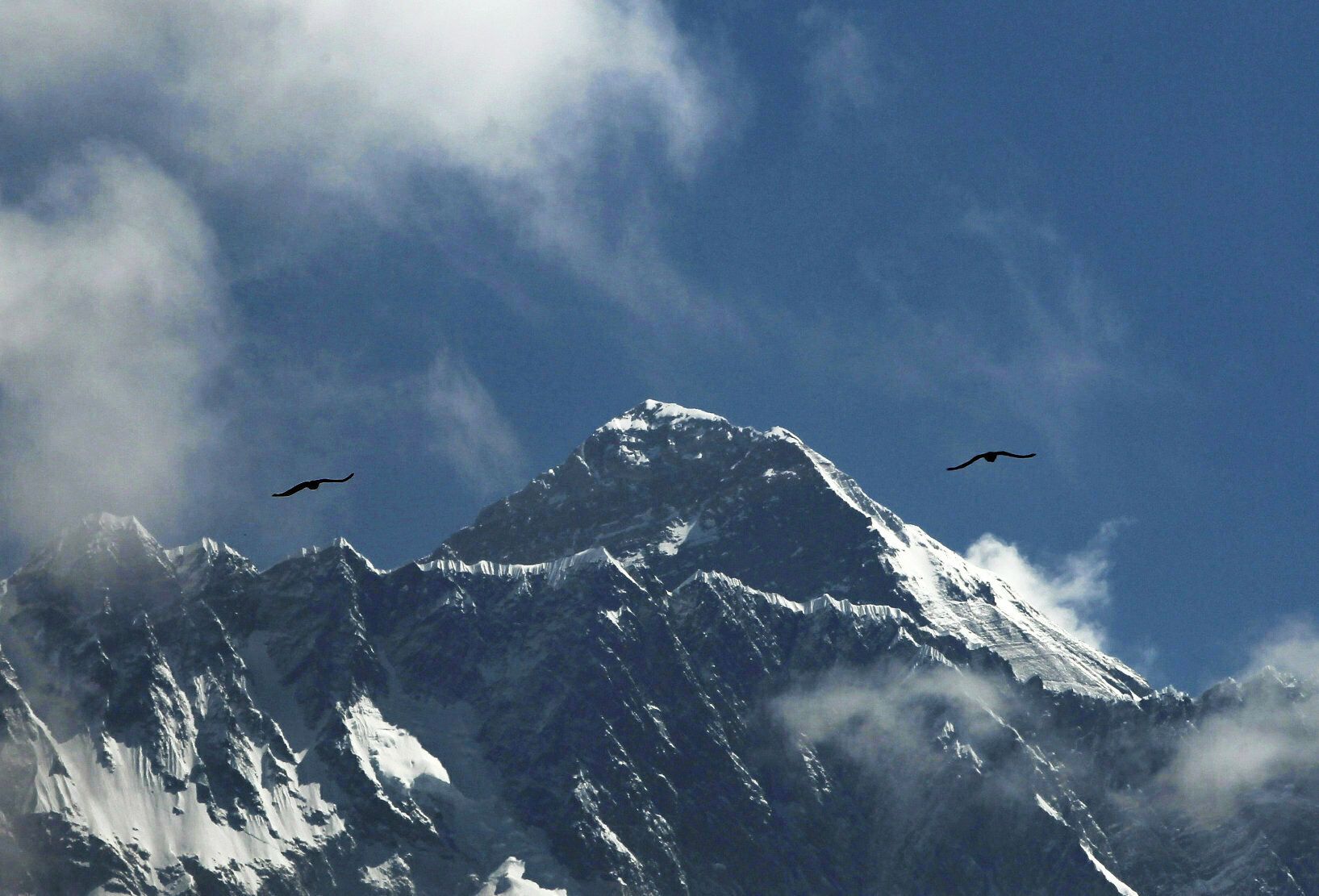 Kami Rita Sherpa, a veteran guide who has summited Mount Everest a record 24 times, describes a macabre effect of global warming — more than 100 bodies of doomed climbers may be on the mountain, per the N.Y. Times:
"Snow is melting and bodies are surfacing. Finding bones has become the new normal for us."
7. Class photo of arrested migrants?!
A group of 1,036 migrants that crossed the border illegally near El Paso is the largest the Border Patrol has ever encountered, AP reports:
A Border Patrol surveillance video that President Trump shared on Twitter shows people filing under a chain-link fence, where they waited for agents.
Why it matters: The crossing was the latest sign that migrants are increasingly coming in large groups.
Stunning stat: The Border Patrol said it has found 180 groups of more than 100 people since October, compared to 13 in the previous 12-month period and two the year before.
8. A sign of our times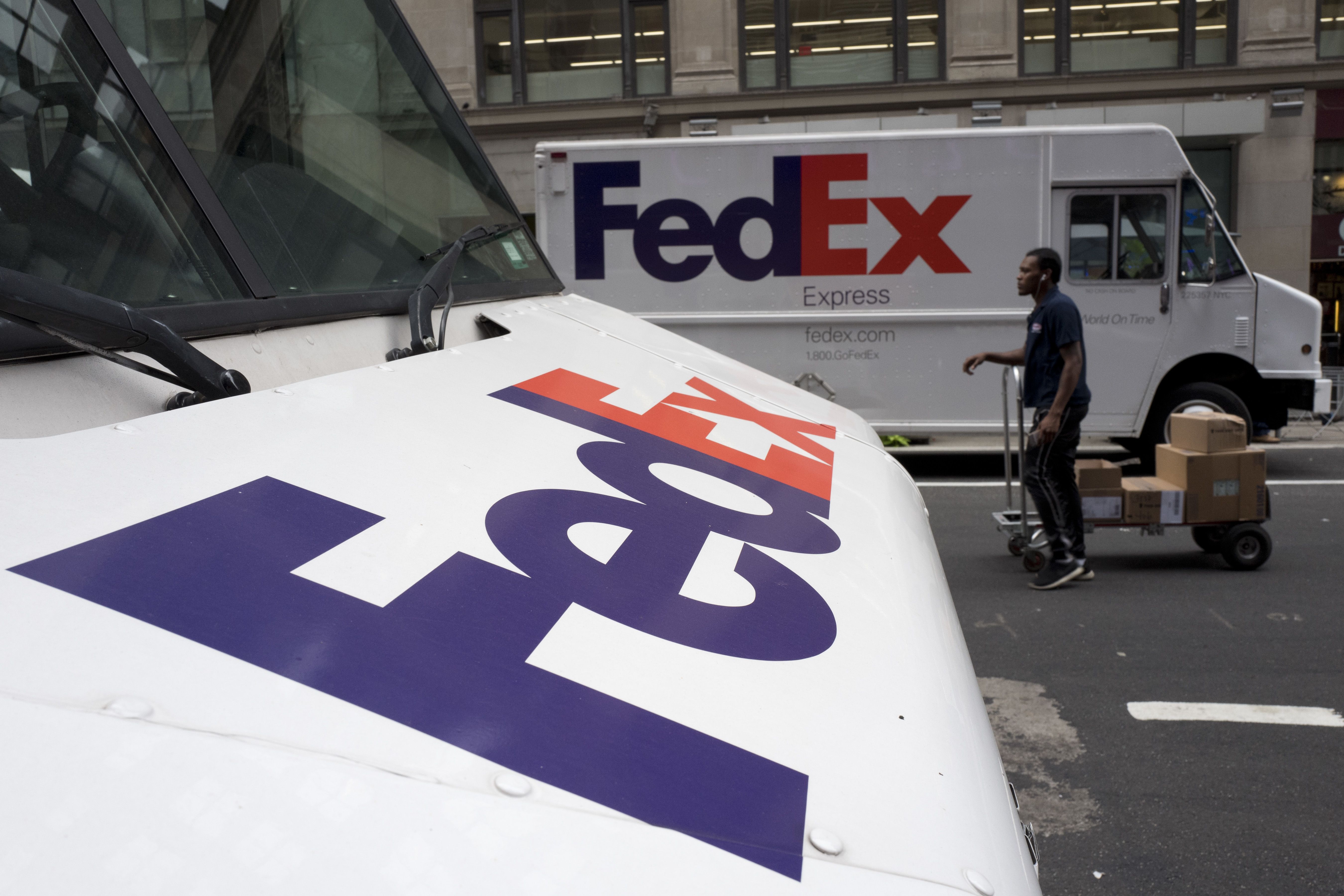 FedEx "said it would start offering Sunday deliveries to most U.S. homes, the latest sign that ... online shopping habits are pressuring companies to revamp their operations to fulfill orders almost as fast as they are placed." (WSJ)
9. 🚗 Uber's long road
10. 1 🐶 thing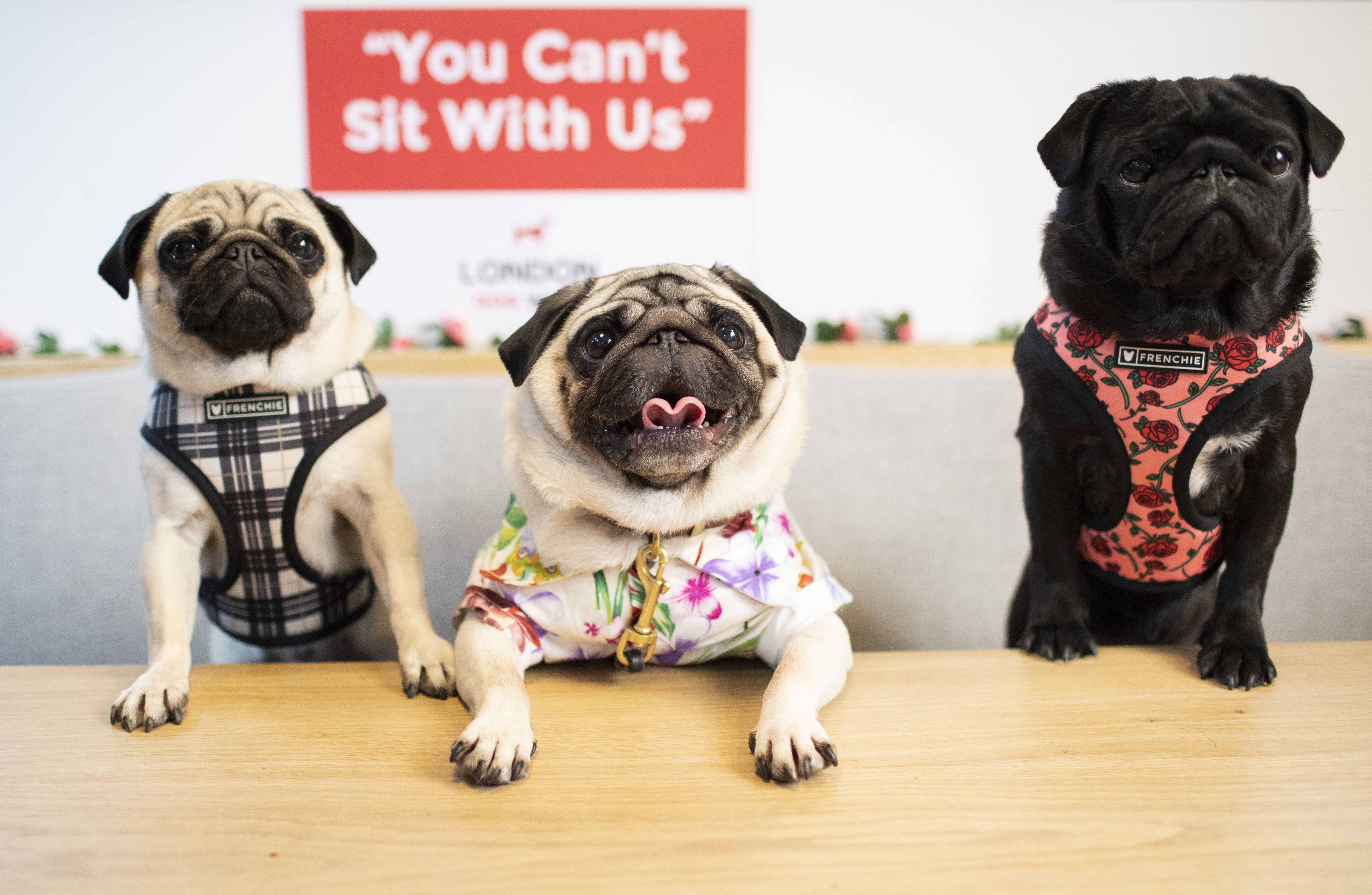 "Dog owners spent close to 300 minutes each week walking with their dogs, about 200 more minutes of walking than people without dogs," the N.Y. Times' Gretchen Reynolds writes:
They "are about four times more likely than other people to meet today's physical activity guidelines, according to a large-scale new [British] study."
Be smart: "Children whose families owned dogs walked for about 100 minutes each week and played and romped with their pets for another 200 minutes, making them substantially more active than children in homes without dogs."
📱Thanks for reading Axios AM. Invite your friends, relatives, co-workers to sign up here.