Axios AM
October 25, 2019
🎬 Sneak peek at Sunday's "Axios on HBO" (6 p.m. ET/PT): Jonathan Swan travels to Baghdad, where he speaks with Iraqi President Barham Salih in one of Saddam Hussein's former palaces, in an exclusive, newsy and at times chilling interview.
Salih, who is staunchly pro-American, said: "The staying power of the United States has been questioned in a very, very serious way. And allies of the United States are worried about the dependability of the United States."
1 big thing ... Scoop: "Anonymous" to expose private Trump conversations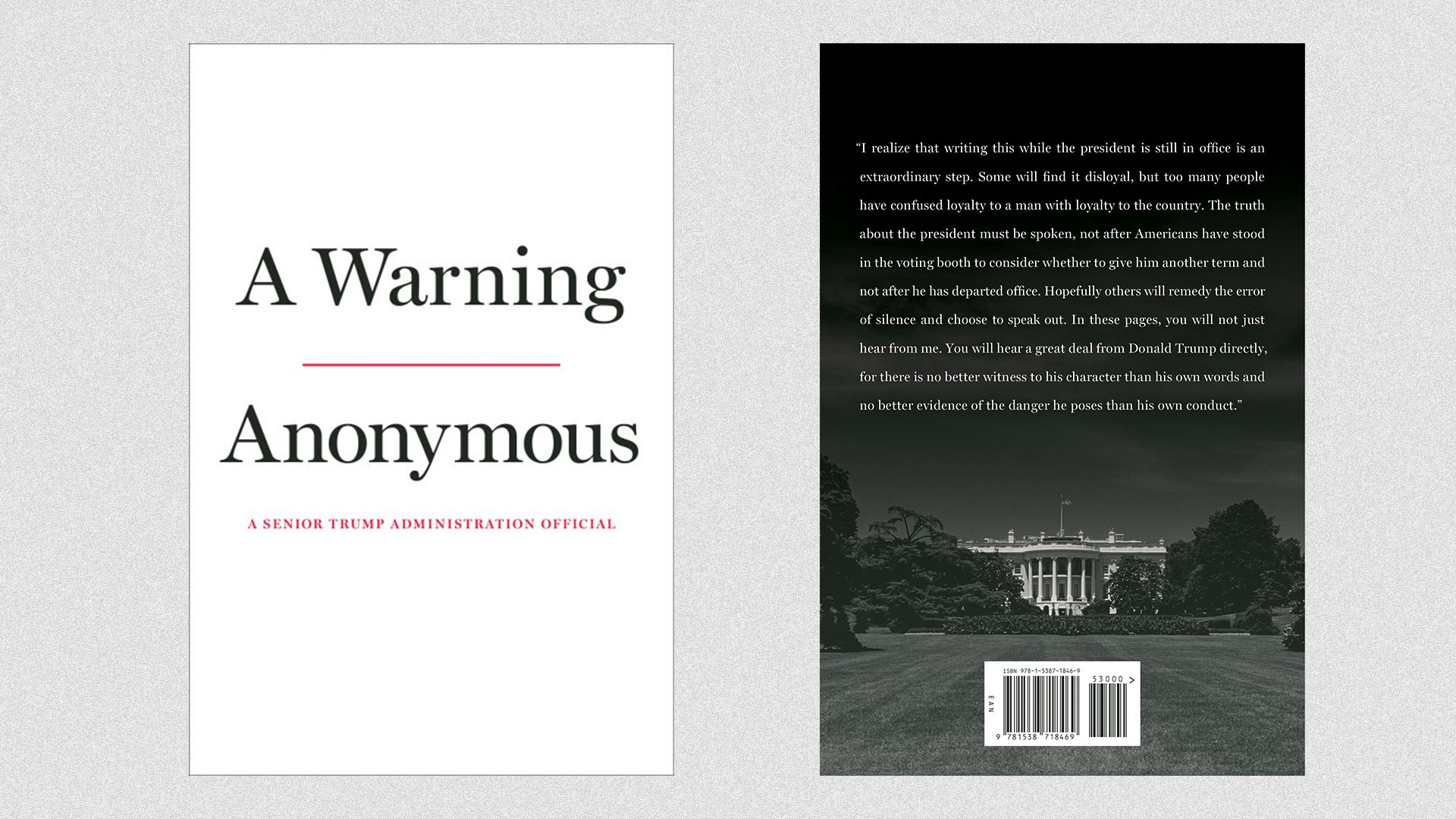 The anonymous "senior Trump administration official" who will release a tell-all book, "A Warning," next month was a frequent participant in meetings with President Trump and plans to recount specific conversations, sources tell me.  
The author, who has been silent since last year's mysterious New York Times op-ed, has access to extensive, internal notes that will be revealed in the book, out Nov. 19.
"You will hear a great deal from Donald Trump directly, for there is no better witness to his character than his own words," the author writes on the book's back cover, seen for the first time in the graphic above.
⚡ New: Applauding those who are currently coming forward in the Ukraine investigation, the author expects other senior administration officials to come forward soon and share their stories.
"Hopefully others will remedy the error of silence and speak out," the author says on the jacket.
The author of the book, which hit #1 on Amazon within 24 hours of its announcement, has agreed to at least one interview with a journalist to coincide with publication, 25 days from now.
The format and interviewer haven't been decided.
The publisher and agent have been deluged with pitches from national and international media outlets.
No topic will be off limits in the interview, including a direct, firsthand account of what the author calls presidential misconduct.
The author, who's being called the original whistleblower of this administration, will explain the decision to remain unknown.
It hasn't been disclosed if the author remains a government employee.
The author didn't take an advance, according to the literary agents for the project, Keith Urbahn and Matt Latimer of Javelin.
2. Scoop: West Wing war room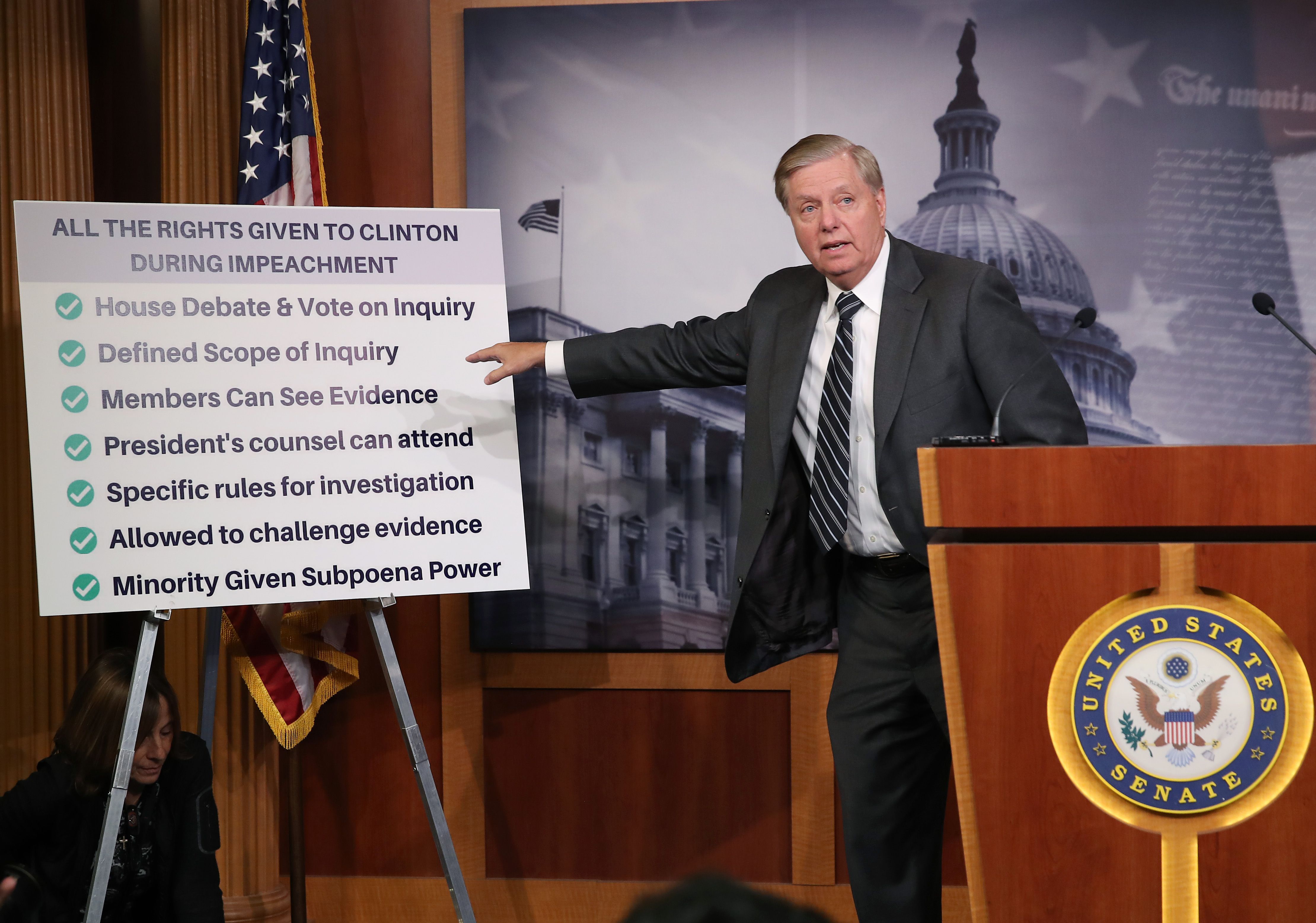 Top Trump officials have quietly created a de facto impeachment war room, with a chief goal of policing and solidifying Republican Senate support for acquittal, Axios' Jonathan Swan reports.
For example, most senior officials in the White House recognized quickly that the Trump National Doral Miami and Syria decisions harmed the president's standing with Senate Republicans, and realized that could bleed over and cause problems for their impeachment firewall.
For the past several weeks, senior Trump White House officials have held a near-daily meeting focused on messaging, not the legal side of the impeachment fight, per three sources familiar with the situation.
Almost every morning around 10 a.m., there's an impeachment "messaging coordination" meeting in either the Situation Room or the Roosevelt Room.
Staff from these offices typically attend: chief of staff's office, Legislative Affairs, vice president's office, Political Affairs, Cabinet Affairs, Office of Intergovernmental Affairs, Office of Public Liaison, press and comms, and digital.
The White House counsel's office is not involved in these meetings.
It's been widely reported that the White House counsel Pat Cipollone has frustrated some senior officials, including acting chief of staff Mick Mulvaney, for what some have described as his "hoarding" of information.
Why it matters: The group's most crucial metric is support for the president among Republicans in the Senate.
It's not being called a "war room" internally, and is nothing like the formal response structure President Clinton had during his impeachment fight.
The backstory: These meetings were born out of frustration — widely shared among people inside and out of the administration — about a lack of communication and information coming out of the White House counsel's office.
Republicans on the Hill still complain they're getting very little guidance out of the White House. 
Another reality: This group does not and could never control what President Trump says.
He is his own strategist, keeps his own counsel, and considers himself his own best messenger.
3. Zuckerberg interview: Facebook News Tab launches today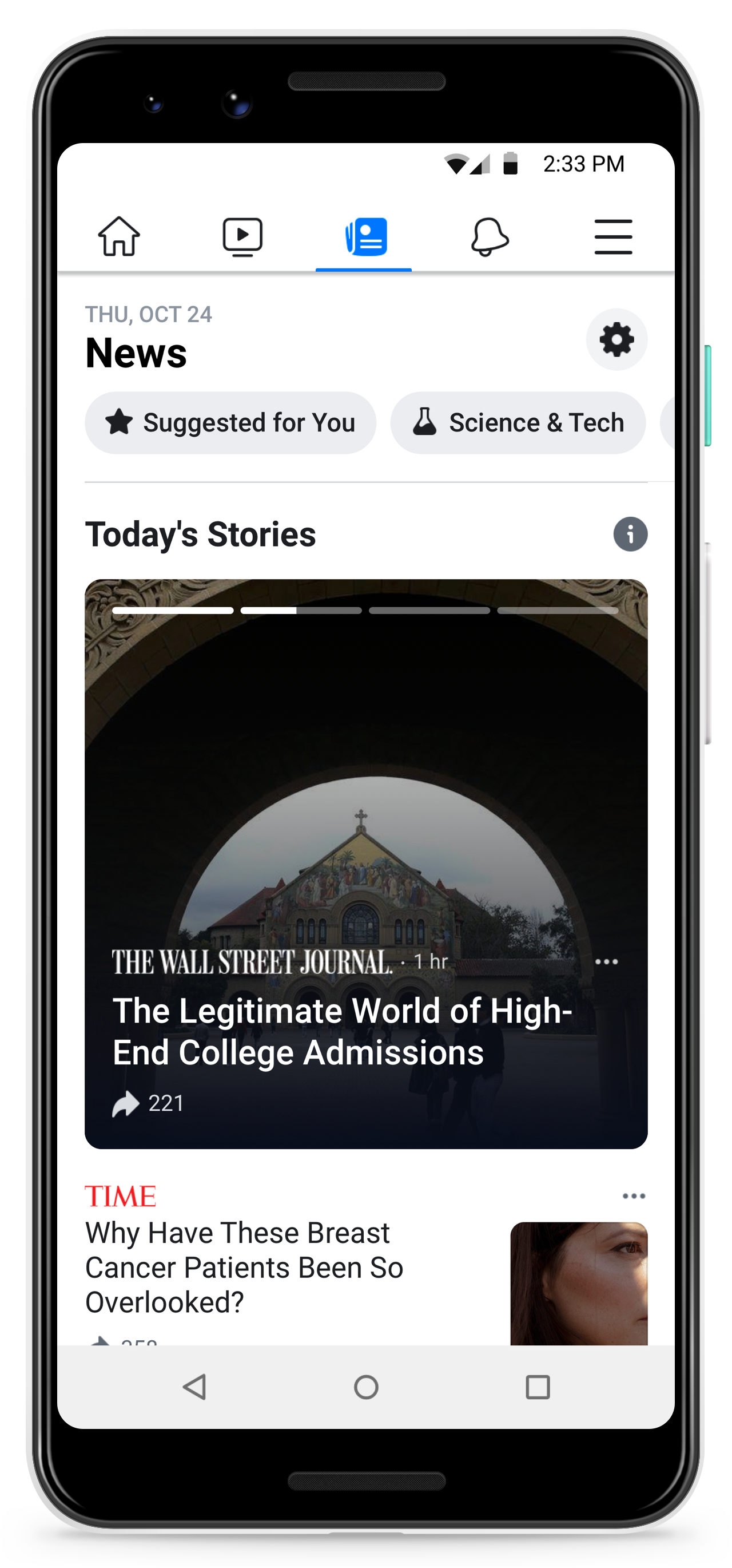 Mark Zuckerberg tells me in an interview that the Facebook News Tab, a new feature he's launching today in New York, is an effort to "do a better job of supporting journalism."
"We get that the internet has been very disruptive to the news industry," Zuckerberg said. "Certainly, we are one of the services that is a part of that trend. So I take our responsibility as part of this very seriously."
"This is an important moment in our relationship with the news industry and with journalism," he added. "The values here are things that we felt for a long time. It's taken a while to figure out the right way to implement this."
Disclosure: Axios is a News Tab launch partner.
Between the lines: Facebook has gobbled up ads once run on traditional media, helping drive many newspapers out of business.
This latest attempt to drive some revenue back to media companies comes amid a sharp rise in negative media coverage of Facebook. 
The News Tab will be available today to a small number of U.S. users, then will roll out more widely in the months ahead.
The home page (above) will be curated by journalists, led by Anne Kornblut,
who are "independent, free from editorial intervention by anyone at the company," according to a post by Campbell Brown, Facebook's vice president of global news partnerships, who oversees News Tab.
Why it matters, from Axios chief tech correspondent Ina Fried: Facebook, which long resisted hiring journalists or paying publishers, is now doing both.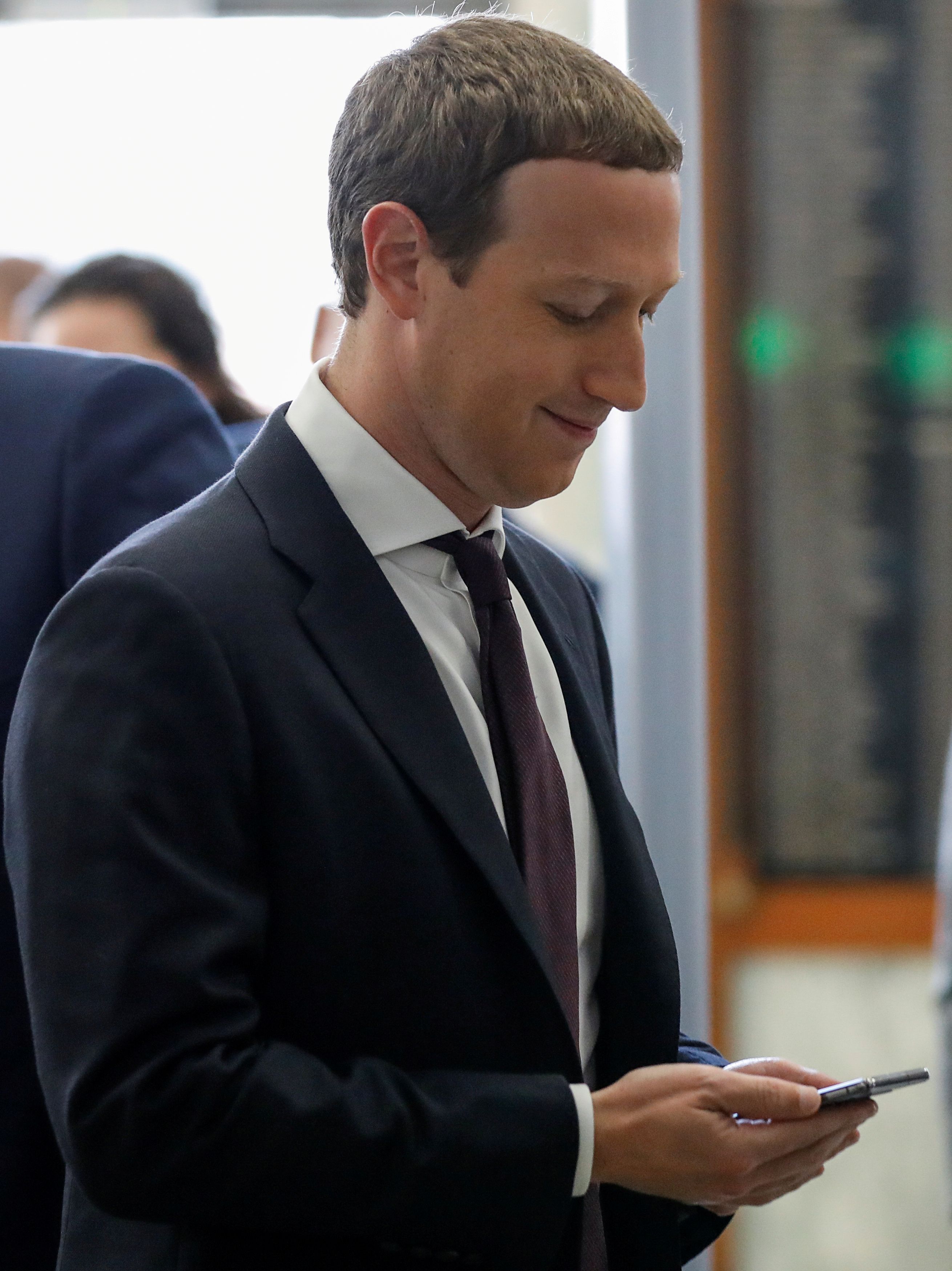 I asked Zuckerberg how Facebook will deal with complaints of bias.
"I'm sure we're going to make mistakes," he said. "But we're approaching this in a different way than we have before. We're building a team of people who have real experience as journalists. We've hired a diverse group who have different backgrounds and views and different nationalities." 
"We are monitoring for any kind of bias, both amongst our team and in the product itself," Zuckerberg said. "Making sure that this ends up being a platform for all different perspectives is obviously going to be very important for this succeeding over the long term."
After his Capitol Hill grilling, Zuckerberg told me about today's announcement: "I guess we just say this is going to be the more fun part of the week."
4. ⚖️ Impeachment Day 32: 2016 probe is now criminal
The Justice Department has shifted its review of the origins of the FBI's Russia probe to a criminal investigation, AP reports, confirming the N.Y. Times.
Why it matters: The designation gives prosecutors the ability to issue subpoenas, impanel a grand jury, compel witnesses to give testimony and bring federal criminal charges.
5. "A Forecast for a Warming World: Learn to Live With Fire"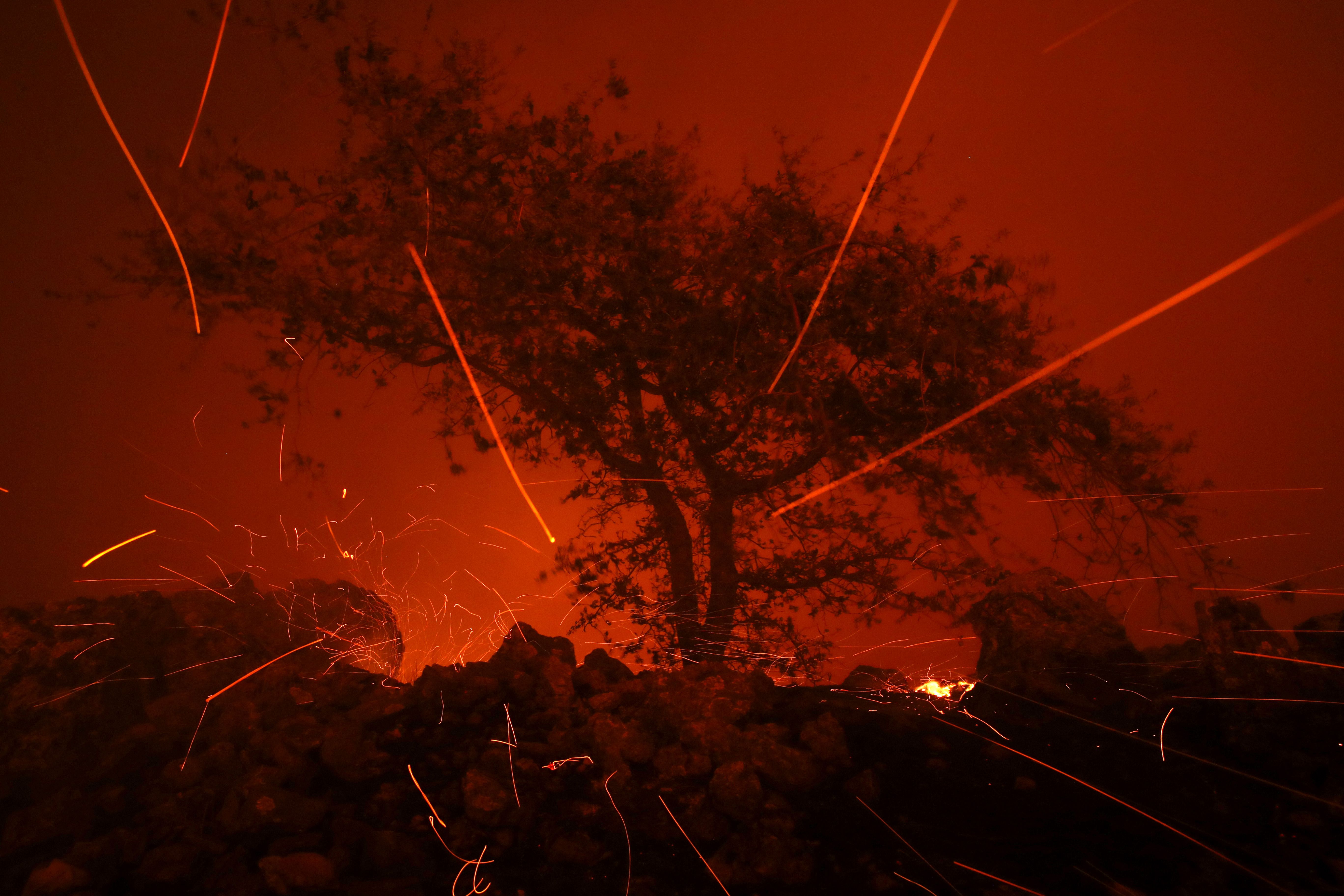 "The total area burned in a single year by wildfires in the United States has only exceeded 13,900 square miles ... four times since the middle of last century. All four times have happened this decade," the N.Y. Times reports.
Why it matters: Our ecosystem "is primed to burn ... Climate change will lead to more wildfires nationwide as hotter temperatures dry out plants, making them easier to ignite."
Today's L.A. Times front page:

6. ⏰ Megatrend: "The 2010s Broke Our Sense Of Time"
"The rhythms of American life changed in the 2010s. ... [E]verything from TV to Trump to Instagram messed with your head just enough that time feels like it melted," BuzzFeed News' Katherine Miller writes:
The touch and taste of the 2010s was nonlinear acceleration: always moving, always faster, but torn this way and that way ...
If it feels like so much has happened, it's because so much DID happen. And when you go back and tally it all up ... so much of the way our phones and lives work today congealed during the 2016 election.
7. Tally of children split at border tops 5,400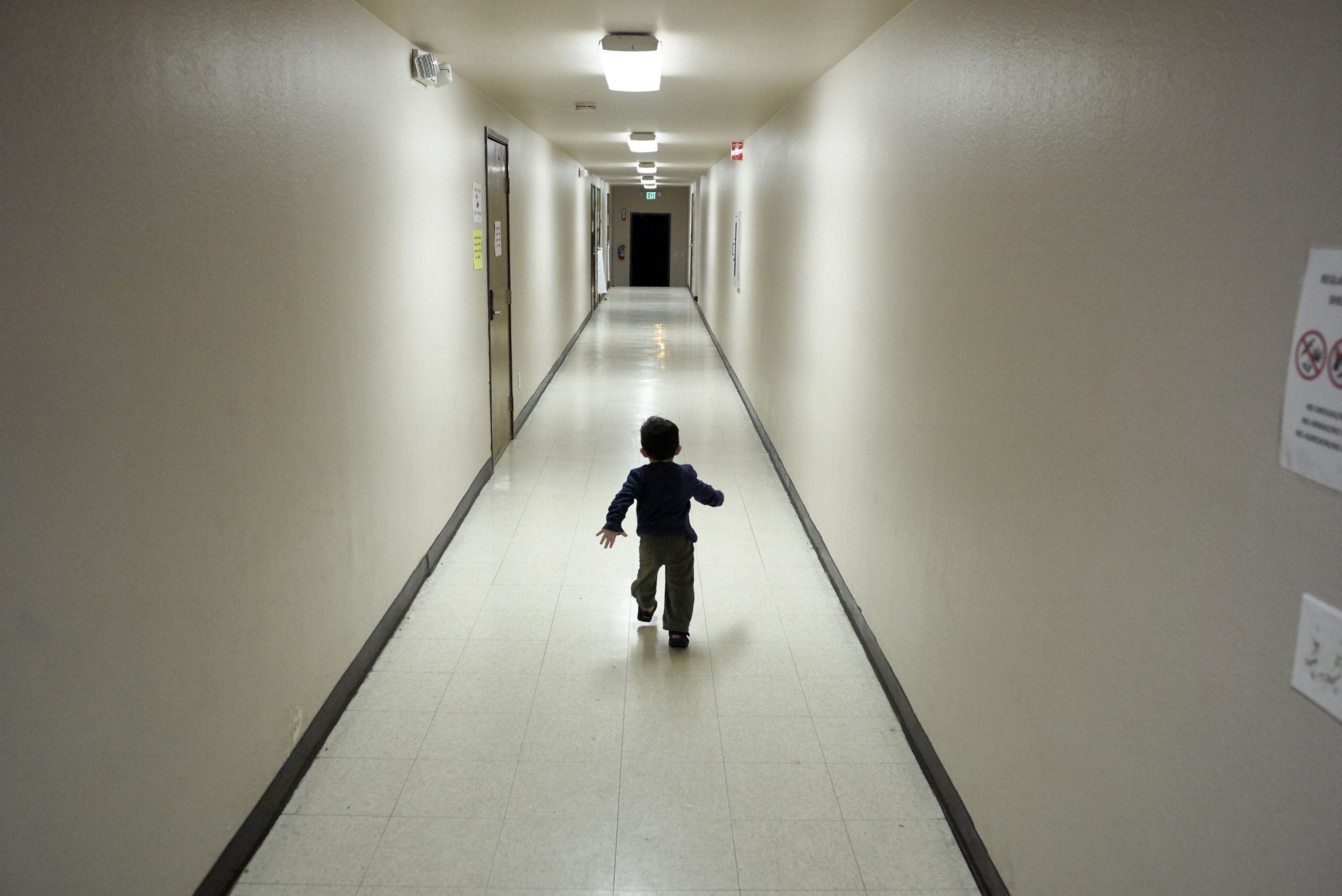 The count of children separated at the border by U.S. immigration authorities since July 2017 is now 5,460, according to ACLU data reported by AP.
Of those separated from July 1, 2017, to June 26, 2018, 207 were under 5.
8. "The sheer scope of her ambition"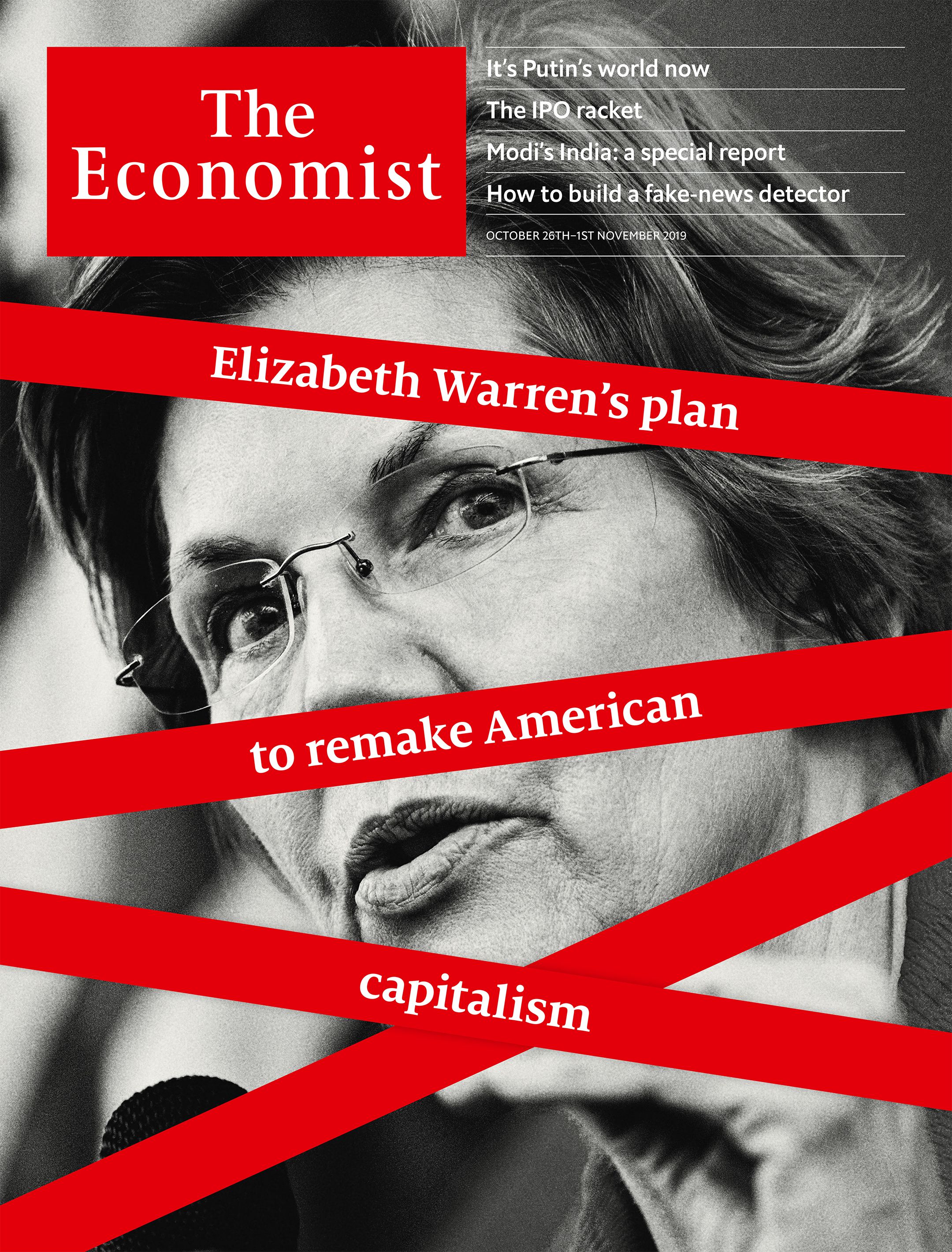 Sen. Elizabeth Warren "is responding to an enduring set of worries," The Economist writes in its cover editorial:
Some Republican and Wall Street critics claim that Ms Warren is a socialist. She is not. She does not support the public ownership of firms or political control of the flow of credit. Instead she favours regulations that force the private sector to pass her test of what it is to be fair.
The scope of these regulations is jaw-dropping.
9. First look: Mitch Landrieu's push to unite the South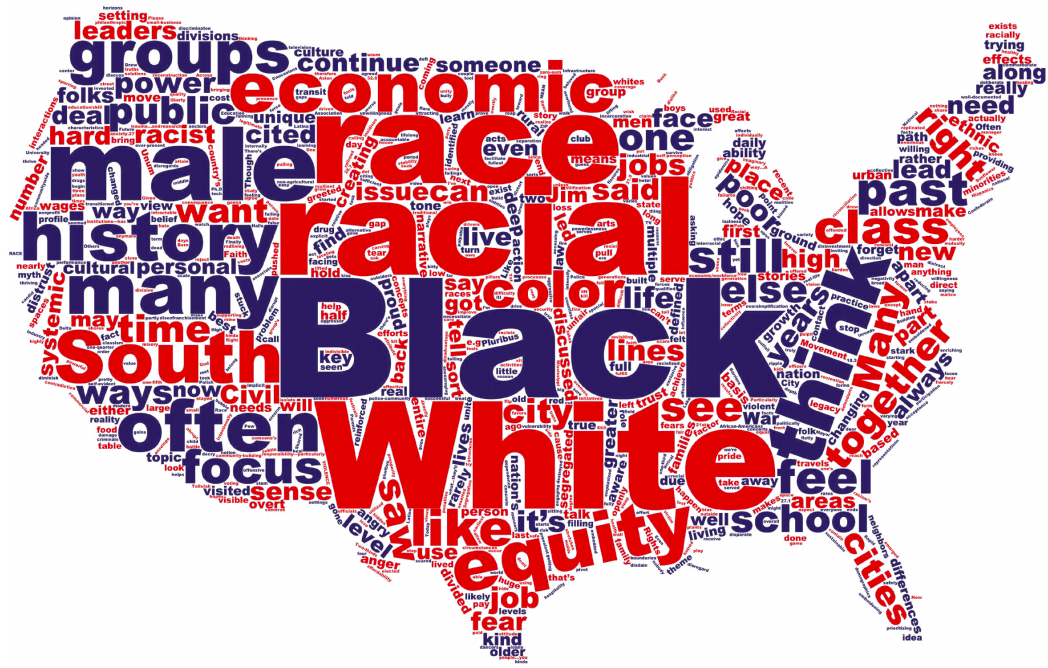 Former New Orleans Mayor Mitch Landrieu today launches the E Pluribus Unum Fund with a report, "Divided by Design: Findings from the American South," based on interviews with 800+ people in 28 communities in 13 states.
10. 1 ⚾ thing: Nats fever unites D.C.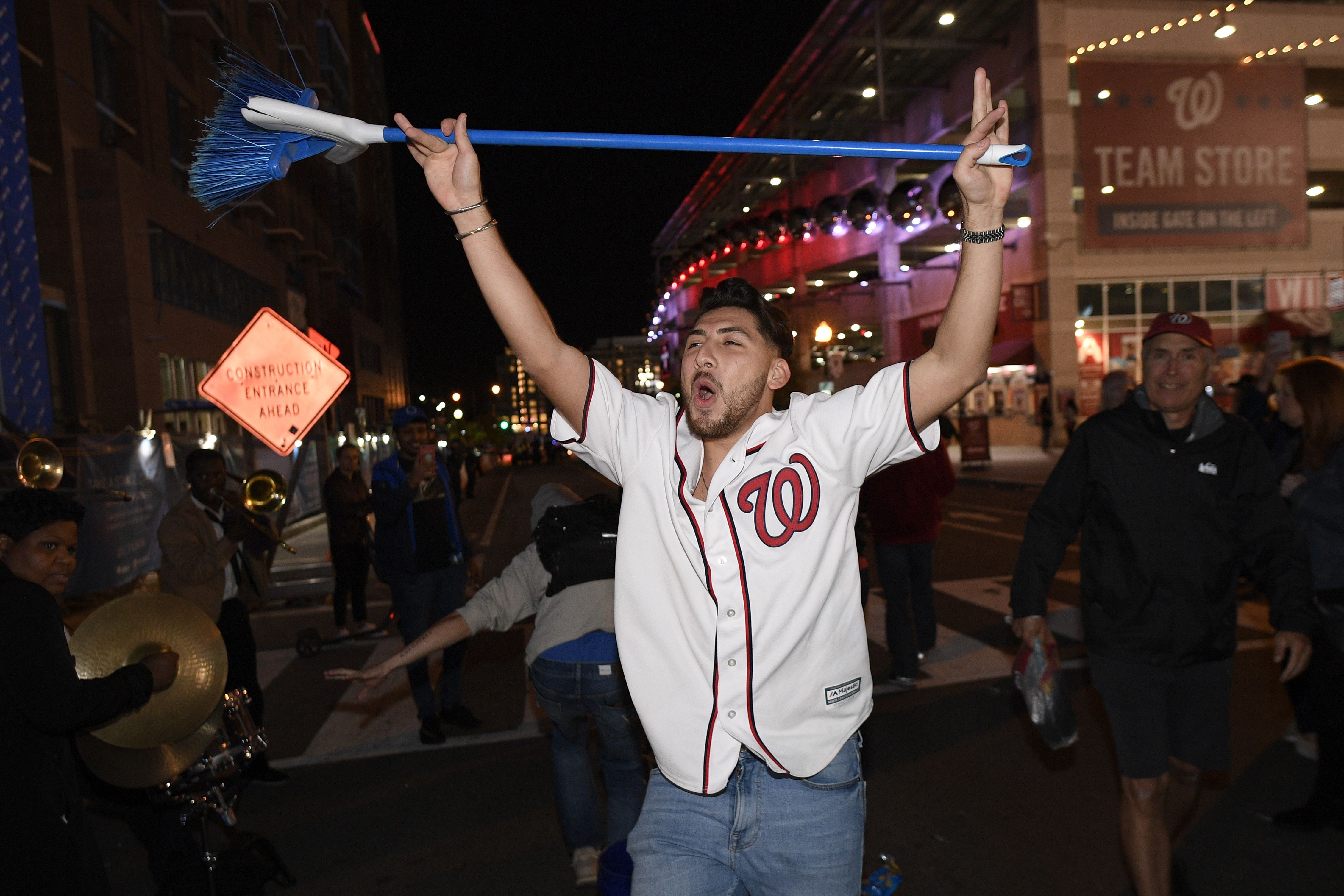 The unlikely World Series run of the Washington Nationals has become a unifying force in a divided city, AP's Ashraf Khalil writes.
Nationals red and the trademark curly W are common sights across D.C., a city filled with transplants who bring their hometown loyalties with them.
"There's no politics in baseball," said Beth Leeth, a Virginia resident who came to the park with her husband and four children.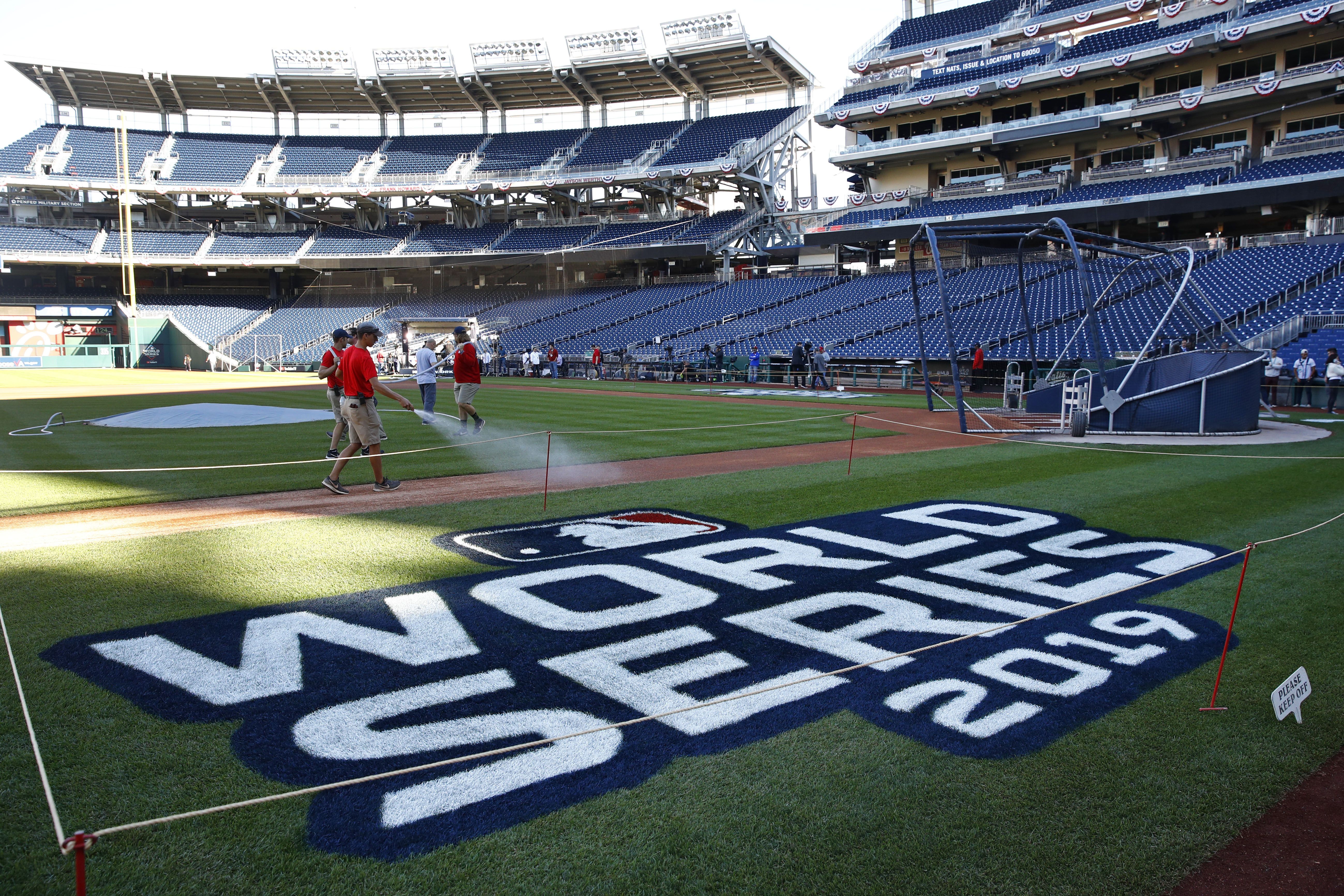 With the Nats leading the Astros 2-0 in the best-of-seven series, Game 3 comes to Washington at 8:07 tonight.
President Trump says he plans to attend Game 5 on Sunday if there is one.