December 30, 2019
Happy Monday!
Situational awareness: A Chinese scientist who set off an ethical debate with claims that he had made the world's first genetically edited babies was sentenced to three years in prison because of his research. (AP)
Today's Smart Brevity™ count: 1,193 words ... 4½ minutes.
1 big thing: Decade of the very poor and the super-rich
The 2010s may be remembered as the decade when the global 1% accumulated unfathomable wealth, but it was also the best decade ever for the world's poorest people, Axios World editor Dave Lawler reports.
The rate of extreme poverty around the world was cut in half over the past decade (15.7% in 2010 to 7.7% now), and all but eradicated in China.
A tipping point was reached in 2018, according to a Brookings analysis, with more than half the world in the middle class or above for the first time in history.
Along with that came massive declines in mortality rates for women and infants, both of which have been halved since 1990.
Meanwhile, primary education has become near-universal in nearly all of the world, including for girls. The global youth literacy rate was up to 91% as of 2016, though sub-Saharan Africa (75%) lags behind.
The average income of the world's bottom 50% of earners nearly doubled between 1980 and 2016, according to Abhijit Banerjee and Esther Duflo, MIT professors and the 2019 Nobel laureates in economics.
There was only one group that fared better over that time, Banerjee and Duflo write in Foreign Affairs — the global 1%:
"The rich in already rich countries plus an increasing number of superrich in the developing world ... captured an astounding 27% of global growth."
As the global 1% captured more and more of the pie, Banerjee and Duflo write, "The 49% of people below them, which includes almost everybody in the United States and Europe, lost out, and their incomes stagnated."
Forbes' billionaire lists from the past decade tell much of the story:
In 2009, the world had 793 billionaires with a combined wealth of $2.4 trillion.
As of 2019, the world had 2,153 billionaires with a total net worth of $8.7 trillion.
To qualify as one of the world's 100 richest people, you'd now need not $4.9 billion, as was the case a decade ago, but $14.4 billion.
There were 130 billionaires in Asia a decade ago. Now there are 729.
2. Surge of anti-Semitic attacks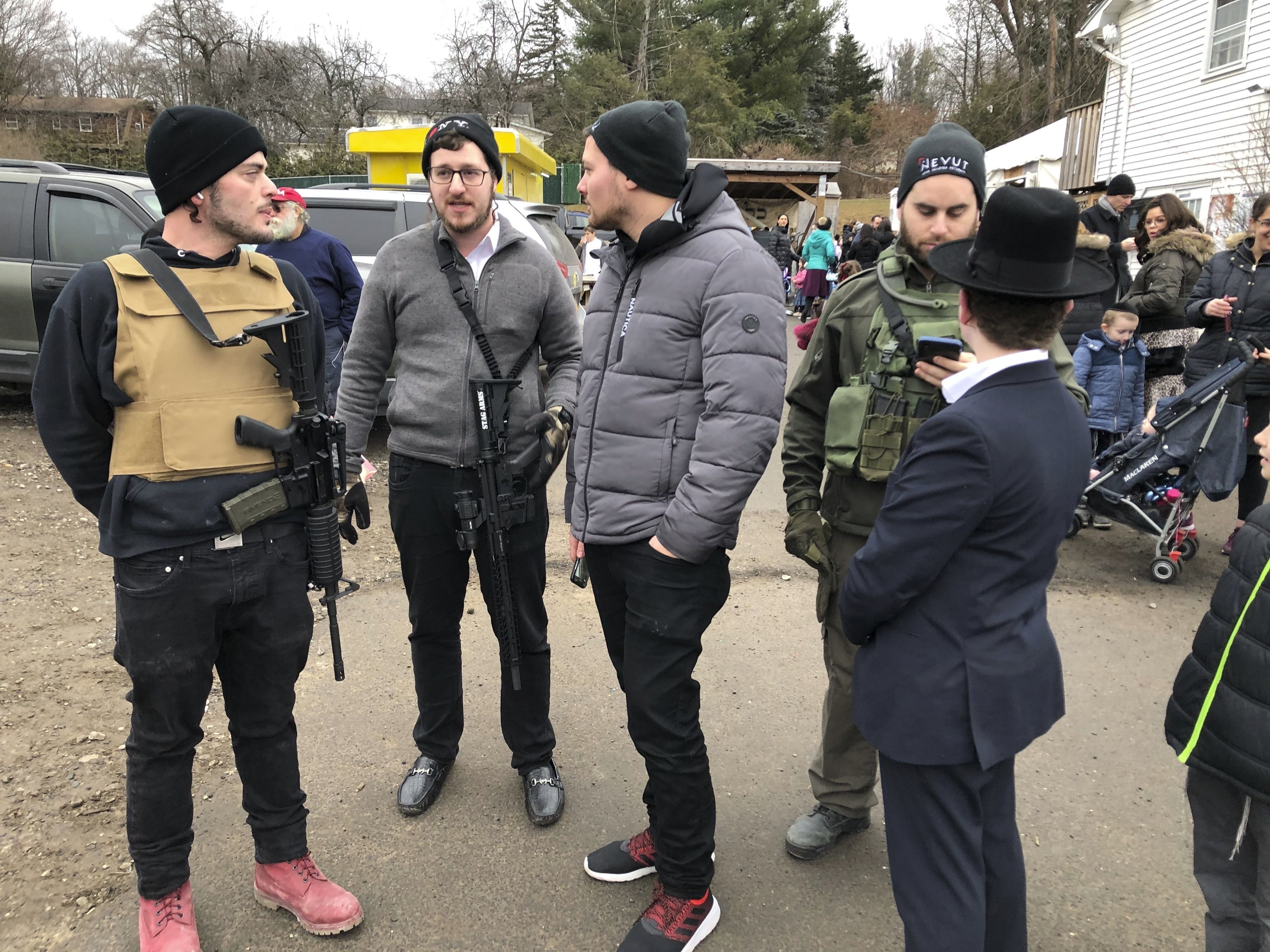 When a suspect walked into the home of a rabbi celebrating Hanukkah and stabbed five celebrants, it was the latest in a week of anti-Semitic attacks in the nation's most demographically diverse area, AP reports.
Since the Dec. 10 massacre at a kosher grocery store in New Jersey, there have been 19 anti-Semitic incidents in the U.S., including 16 in New York and New Jersey, according to the ADL's Tracker of Anti-Semitic Incidents.
Ten of those incidents have occurred in New York since Dec. 23 and involved assaults or threatened violence.
Evan R. Bernstein, the regional director of the Anti-Defamation League of New York and New Jersey, said while there are no studies to fully explain why the incidents are occurring, he believes part of the issue is changing neighborhood demographics.
He said there is a lack of understanding of who the Hasidic groups are as they expand in communities in the region.
3. Armed parishioners down gunman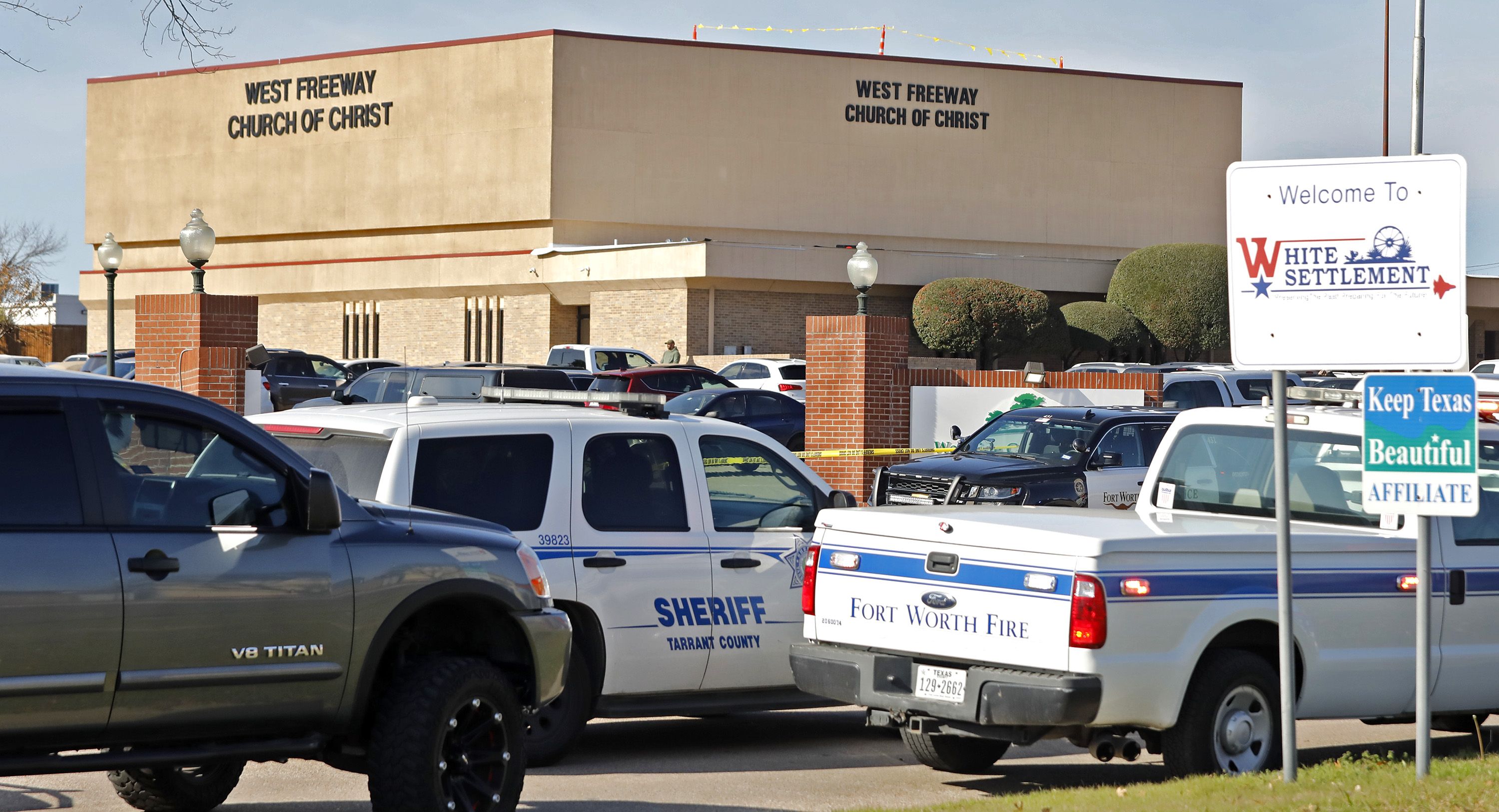 A gunman killed two people during a Sunday service at West Freeway Church of Christ in White Settlement, Texas — just west of Fort Worth — before a member of the congregation fatally shot him, the Dallas Morning News reports.
Video from the live-streamed service showed that a member of the church's security team opened fire within seconds, downing the shooter.
Britt Farmer, the church's senior minister: "We lost two great men today, but it could have been a lot worse, and I am thankful our government has allowed us the opportunity to protect ourselves."
4. Trail pic du jour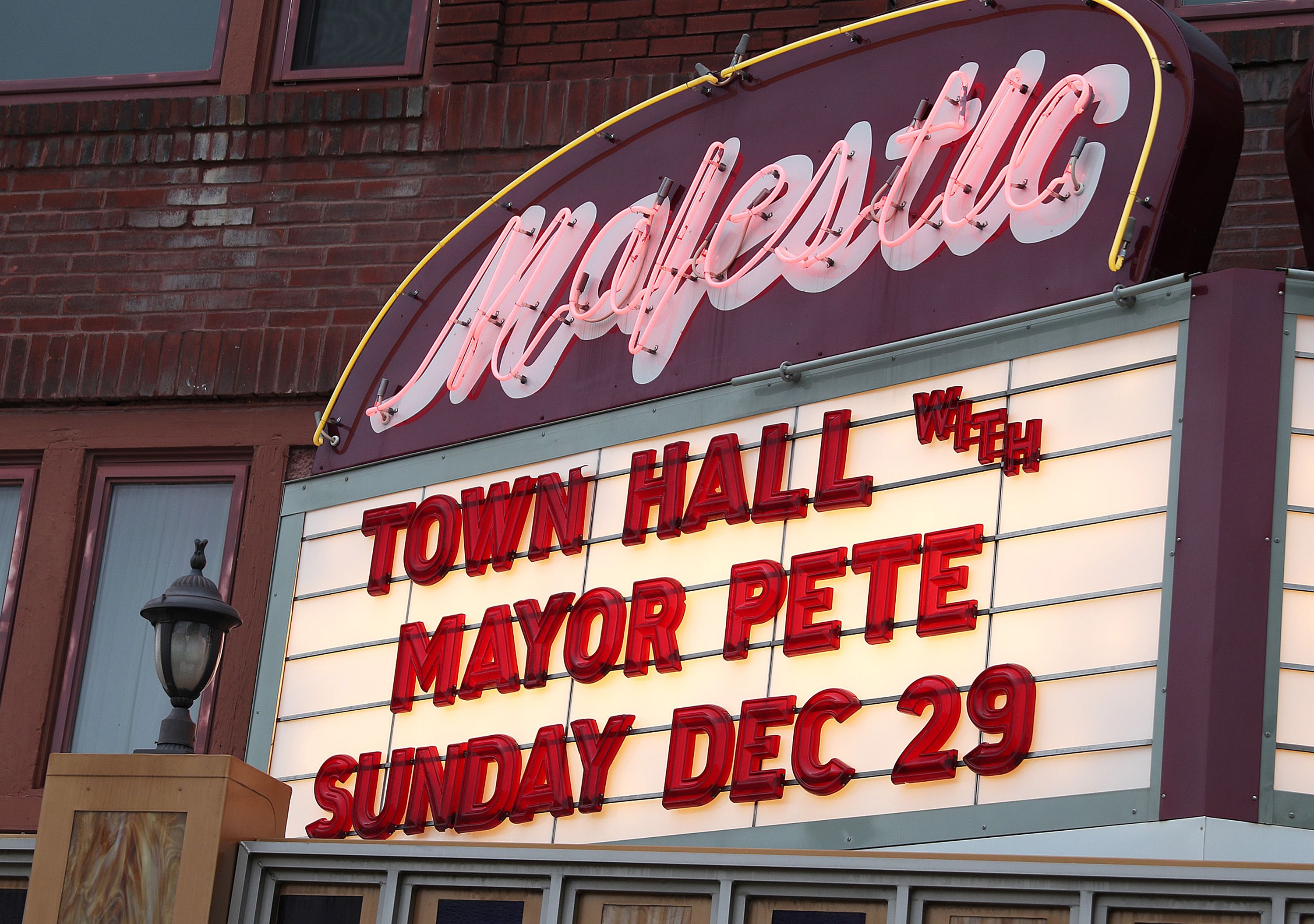 2020 Dems get the marquee treatment at the 106-year-old Majestic Theater in Centerville, Iowa.
5. Pope's advice: No phones at the table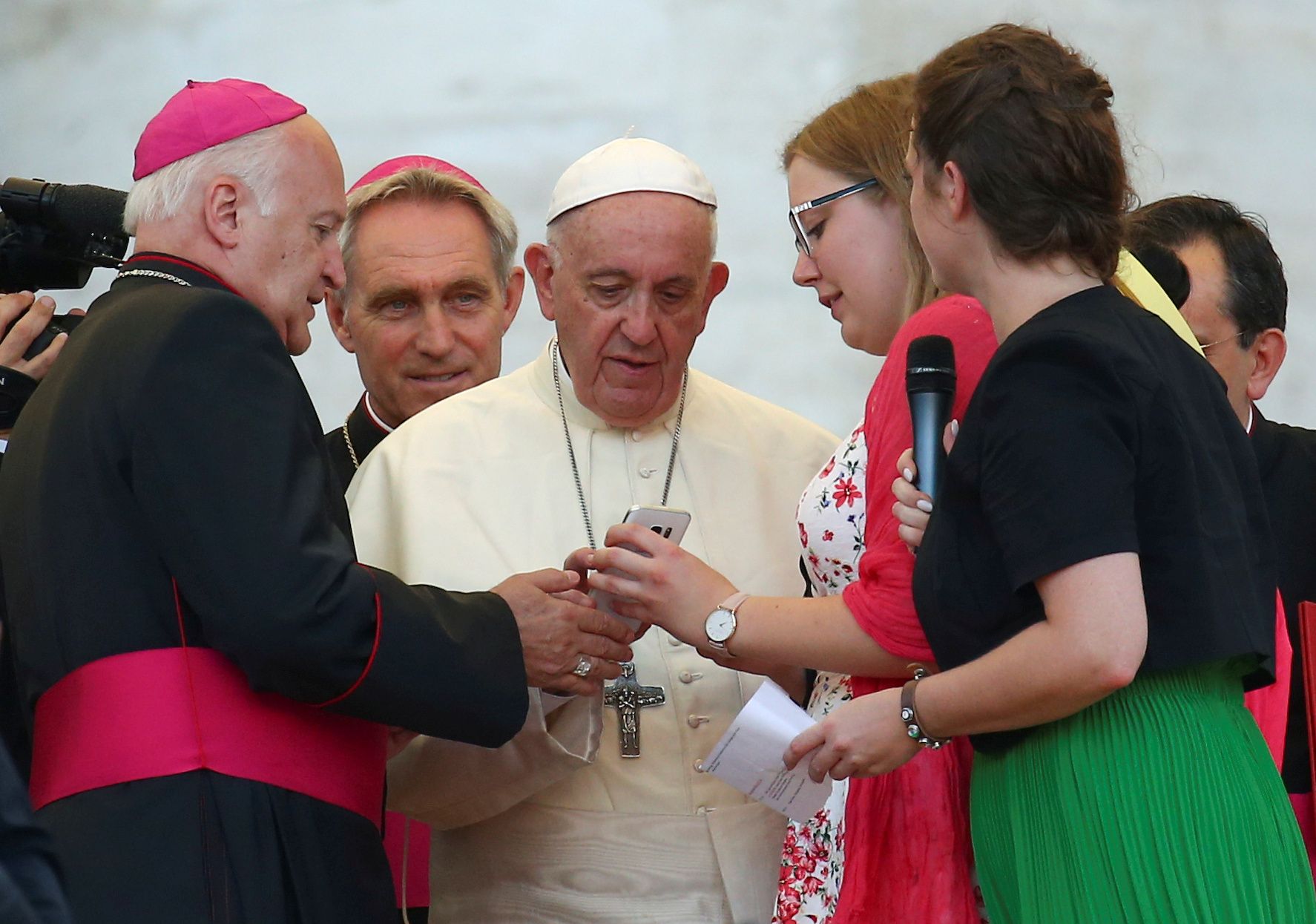 Pope Francis urged us to talk to each other during meals instead of using our phones, per Reuters.
Jesus, Mary and Joseph "prayed, worked and communicated with each other," the pope said in St. Peter's Square during his weekly Angelus address.
"I ask myself if you, in your family, know how to communicate. Or are you like those kids at meal tables where everyone is chatting on their mobile phone ... where there is silence like at a Mass but they don't communicate?"
6. 🏆 Most prescient email
Robert Blair, senior adviser to acting White House chief of staff Mick Mulvaney, when Mulvaney asked June 27 about freezing aid to Ukraine, according to a New York Times reconstruction of "84 Days of Conflict and Confusion":
"Expect Congress to become unhinged" if the White House tried to countermand spending passed by the House and Senate, [Blair] wrote in a previously undisclosed email.
7. Exclusive poll: Black Americans motivated by Trump to vote in 2020
A majority of black Americans are more interested in voting in 2020 than they were in 2016, according to a national survey by Third Way and the Joint Center for Political and Economic Studies, Axios' Alexi McCammond reports.
Why it matters: Black voter turnout declined significantly in 2016 from 2012 nationally — and in key swing states, contributing to Hillary Clinton's loss.
Third Way and the Joint Center, with GBAO Strategies, conducted nine focus groups of black voters and non-voters in and around Atlanta, Detroit and Philadelphia.
Women's top priority when thinking about the presidential election is affordable housing.
For black men, the top concern is the cost of health care.
8. Scoop: Bloomberg everywhere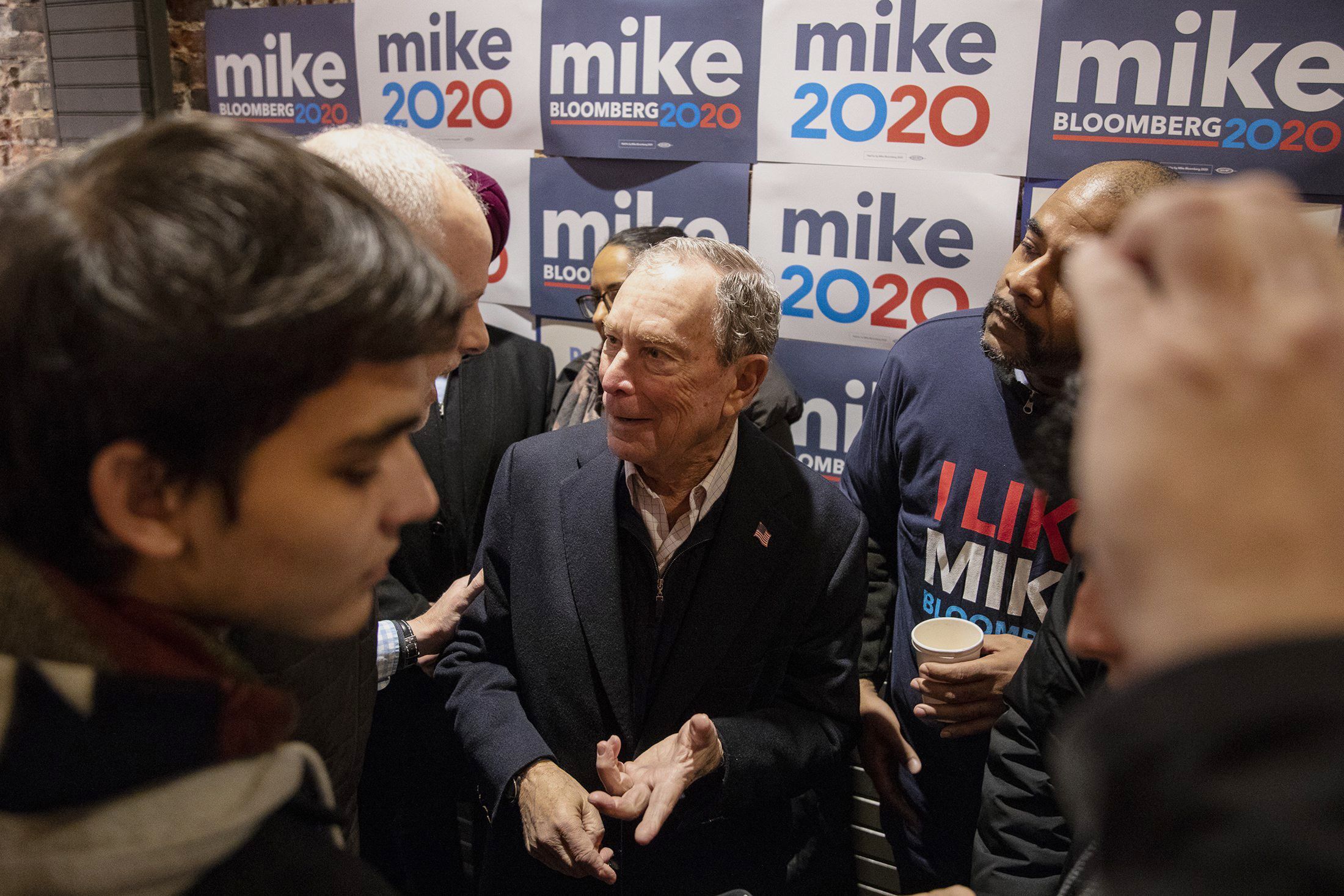 Mike Bloomberg's 2020 campaign will open a field office in the U.S. Virgin Islands in the next few weeks, his campaign tells Axios' Alexi McCammond.
Why it matters: It's rare for a presidential campaign to open shop in an American territory, and the Virgin Islands aren't scheduled to hold their caucuses until June 6.
But the Virgin Islands have 11 delegates up for grabs in 2020. 
This is further evidence of Bloomberg's non-traditional campaign, focusing on delegate count rather than Iowa and other early states.
"Mike believes Americans in the territories are often overlooked and have an important voice and role to play in this election," said Dan Kanninen, Bloomberg's states director.
The context: Bloomberg traveled to the Virgin Islands in 2017 as part of a major push to help hurricane recovery.
9. "I have never faced a fight quite like the one I have now"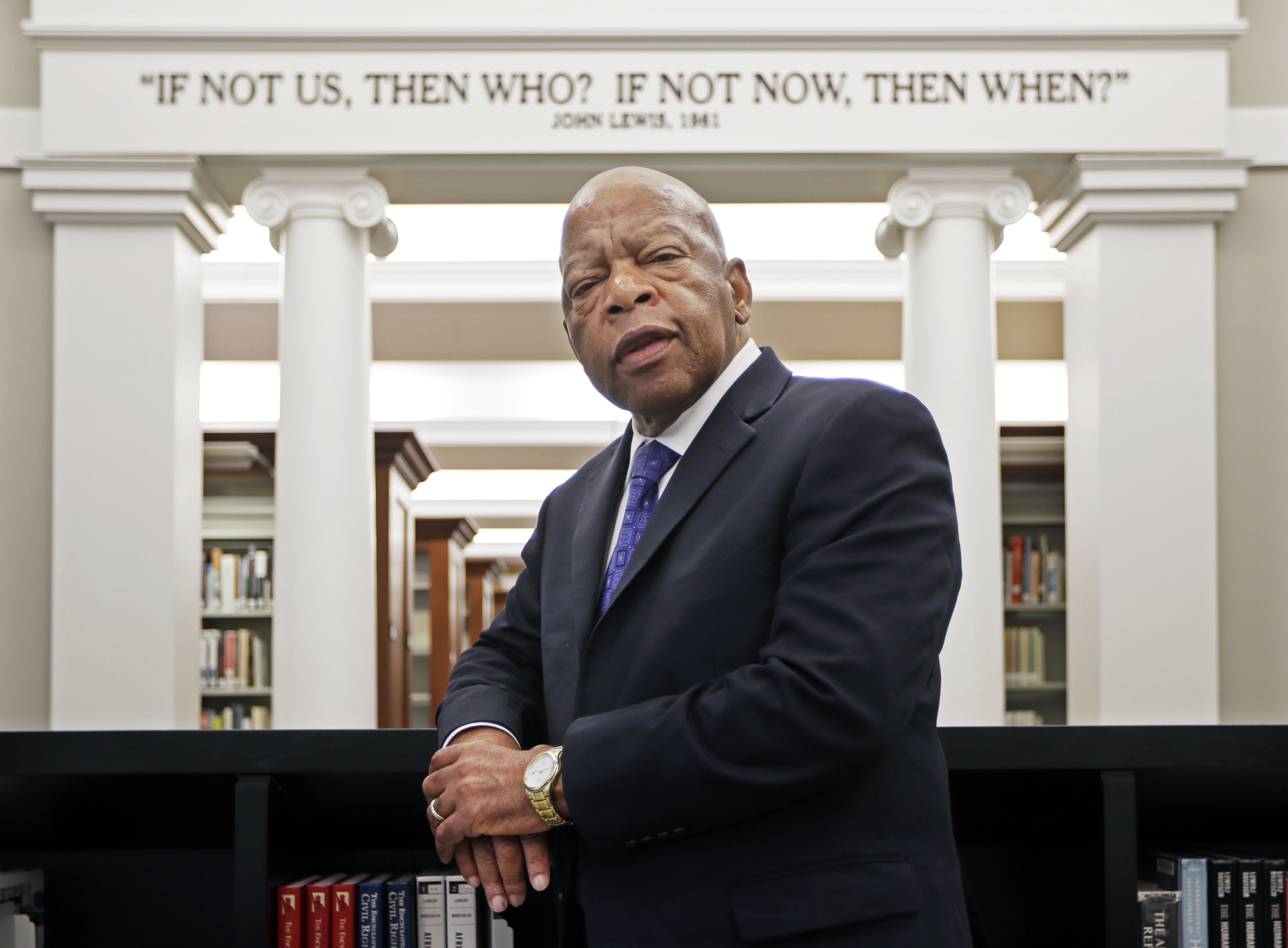 Rep. John Lewis (D-Ga.) — the 79-year-old civil rights icon who is often referred to as "the conscience of the House" — is undergoing treatment for Stage IV pancreatic cancer but will continue working, he announced:
I have been in some kind of fight — for freedom, equality, basic human rights — for nearly my entire life. ...
While I am clear-eyed about the prognosis, doctors have told me that recent medical advances have made this type of cancer treatable in many cases, that treatment options are no longer as debilitating as they once were, and that I have a fighting chance.
10. Athletes of the decade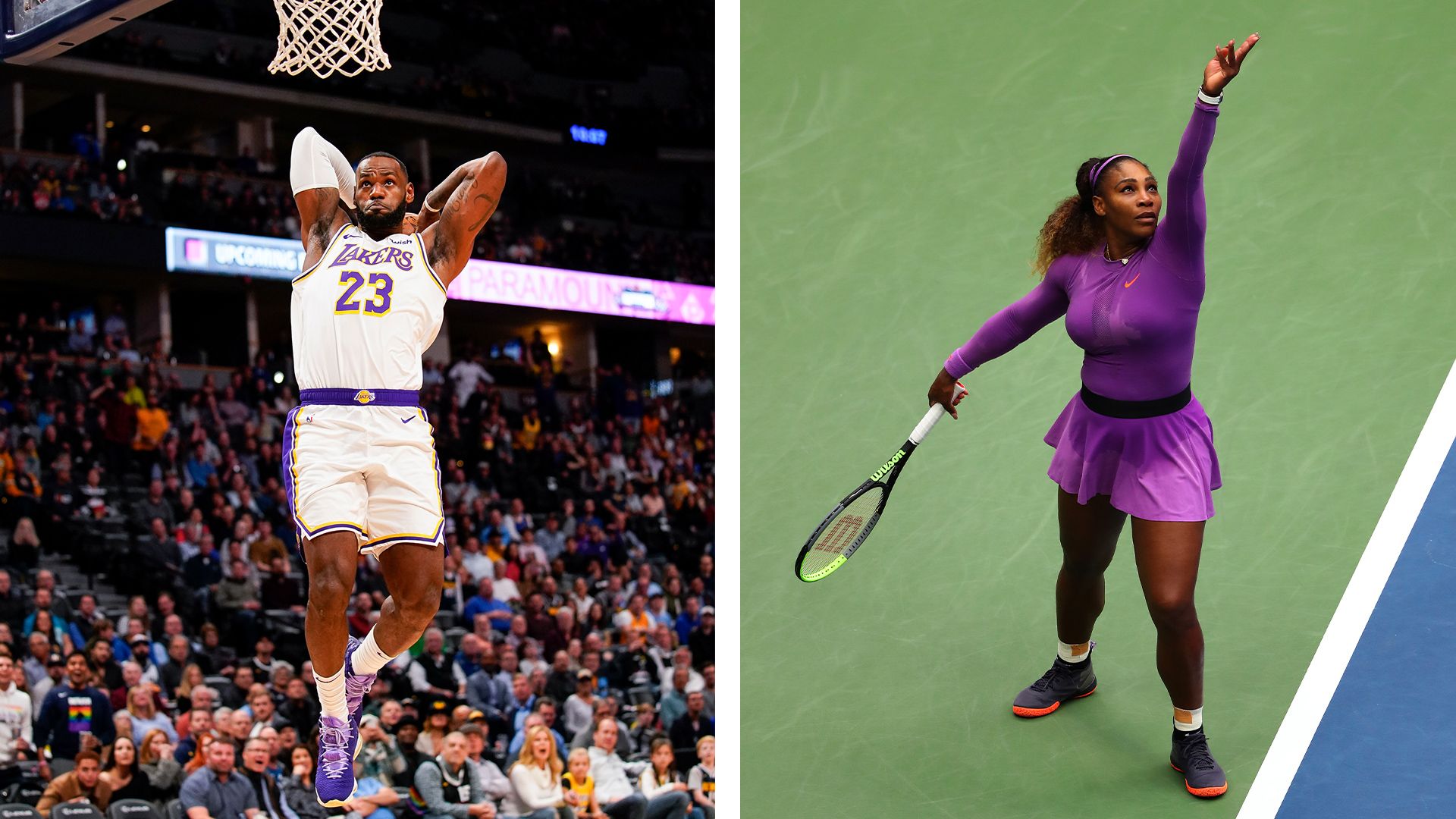 The King reigns ... LeBron James is AP's Male Athlete of the Decade:
He left Cleveland for Miami, became a champion, went back to his beloved northeast Ohio, delivered on another title promise, then left for the Lakers. No NBA player won more games or more MVP awards over the last 10 years.
Serena Williams aces AP's Female Athlete of the Decade:
She dominated the decade, on the court and in conversation. There were the dozen Grand Slam single titles — no other woman had more than three over the past 10 seasons — and the 3 1/2 years in a row at No. 1 in the WTA rankings.