Axios AM
March 15, 2023
🐪 Happy Wednesday! Smart Brevity™ count: 1,448 words ... 5½ minutes. Edited by Noah Bressner.
1 big thing: CEOs' rising optimism
CEOs started the year feeling slightly more optimistic about the economy, Axios' Neil Irwin writes from a Business Roundtable survey of 100+ chief executives of America's biggest companies.
Why it matters: Executives' outlook suggests the U.S. isn't plunging into recession. But it does imply slow growth and wariness around hiring, sales and capital spending.
State of play: Hiring is strong and economic activity is still holding up. But the risks from the Fed's aggressive interest rate hikes may only be starting to become apparent.
The CEOs were polled before the Silicon Valley Bank meltdown.
💭 GM CEO Mary Barra, chair of the Business Roundtable, said the survey "reflects continued caution, resulting from high inflation and the policy measures the Federal Reserve is implementing to bring it under control."
🧮 By the numbers: The 6-point uptick in the CEO Outlook Index was the first increase since the final quarter of 2021.
CEOs expected the economy to grow 1.4% this year, below the long-term trend in the U.S. but not the negative number you would expect in a recession.
Share this story ... Stay tuned for more on what CEOs are seeing ahead in today's Axios Macro newsletter, out at noon.
2. When "scary good" AI gets even better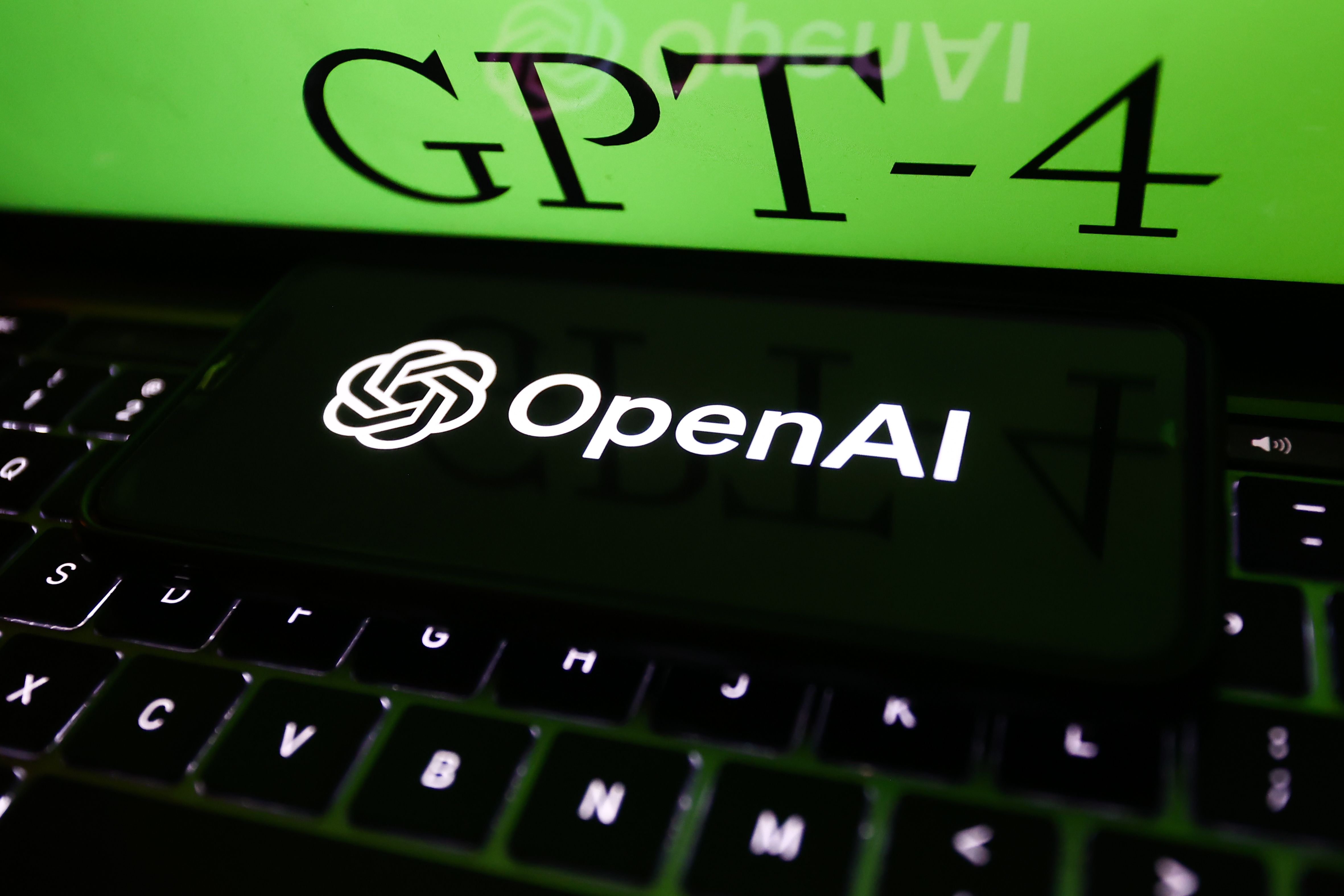 With yesterday's release of OpenAI's new GPT-4, generative AI got a lot more powerful, Axios chief tech correspondent Ina Fried reports.
Why it matters: The new version can accept and generate longer entries — up to 25,000 words. It can generate captions and other information using an image as a starting point.
ChatGPT could score in the 10th percentile on a bar exam. OpenAI says GPT-4 can score in the 90th percentile.
GPT-4 can pass most Advanced Placement exams, OpenAI says.
On the safety side, OpenAI says GPT-4 is 82% less likely than GPT-3.5 to respond when asked for content its rules don't allow — and 40% more likely to produce factual responses.
🥊 Reality check: The amazing computer systems that can now ace standardized tests — and maybe even do your taxes — are still disturbingly prone to errors, bias and hallucinations.
GPT-4, like its predecessor, is only trained on information that was publicly available as of September 2021.
🦾 How you can use it: Microsoft confirmed that GPT-4 has been powering its new Bing search chatbot. That may be your easiest route to using it right now, since OpenAI is limiting some access.
OpenAI said GPT-4 is available in a limited capacity to paid ChatGPT Plus subscribers via chat.openai.com. There's a waitlist for businesses and developers looking to incorporate GPT-4 via an API.
💭 The technology is still far from perfect, OpenAI president Greg Brockman told Axios on Tuesday.
But it's already at a stage where it can help a lot of people, he said, noting its potential to expand access to education, as well as legal and medical information: "I'm just excited to see what people build."
🖼️ The big picture: OpenAI isn't alone in debuting advances in the field. It wasn't even the only AI outfit making news yesterday.
Anthropic, an OpenAI rival, formally announced Claude, its chatbot which is being used by a range of companies including DuckDuckGo, Notion and Quora, among others.
Google outlined ways generative AI engines can help businesses, including tools to pore through data. AI tools being added to Workspace can summarize email, draw up marketing campaigns and rewrite documents.
🔮 What's next: Microsoft has scheduled an event tomorrow to talk about how it will build generative AI into its business products, including Office apps — Word, Excel, PowerPoint and Outlook.
3. 🧠 Eric Schmidt: "The most powerful foundational technology ever"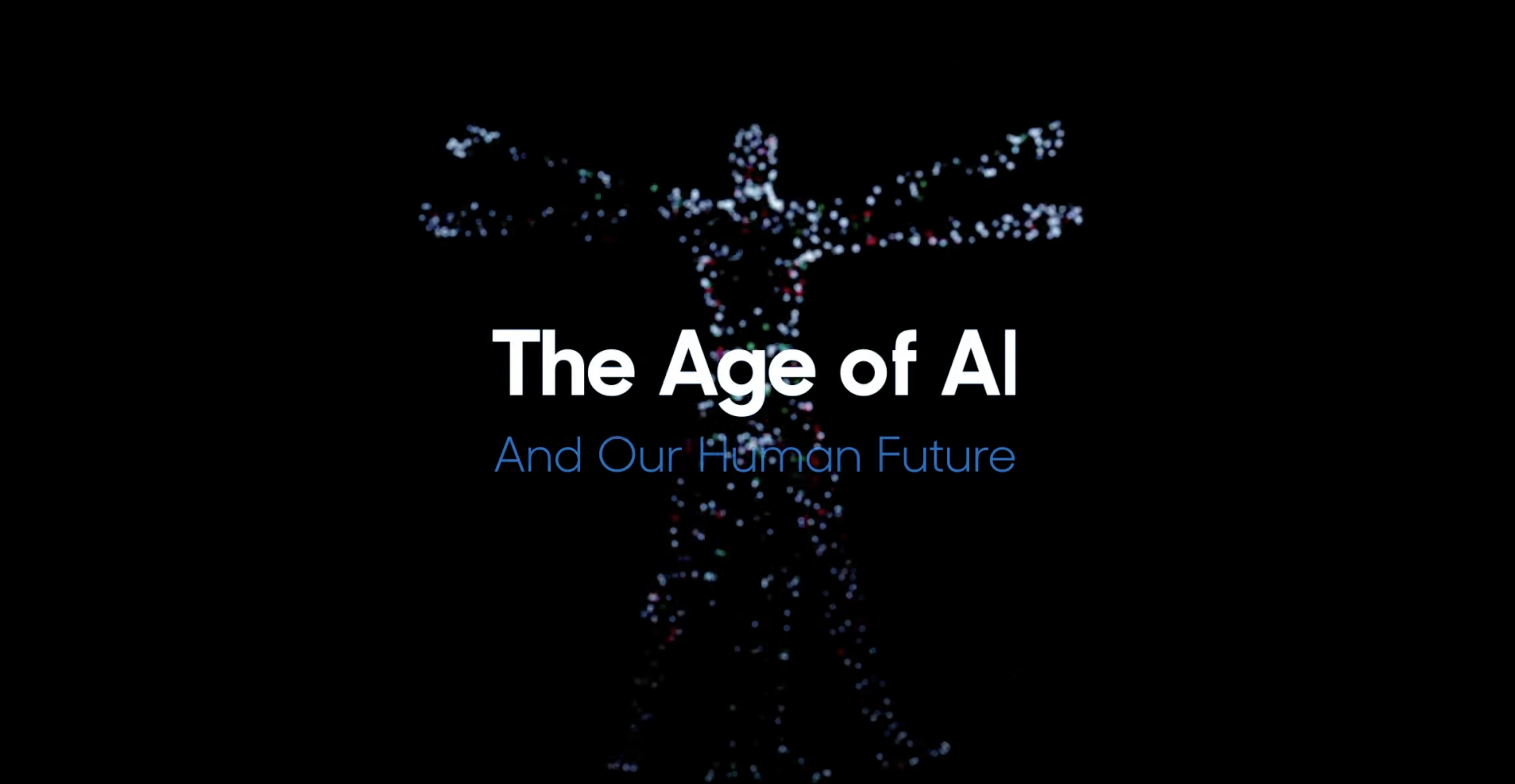 Former Google CEO Eric Schmidt and his Schmidt Futures are out with an animated video — made with the help of AI, including a cartoon rendition of Dr. Henry Kissinger — showing how artificial intelligence is "the most powerful foundational technology ever to have existed."
Why it matters: AI will alter war, global relations — even our experience as reasoning beings. The video frames conversations "we must be having now to ensure a positive and beneficial collaboration with technology."
The video, "The Age of AI and Our Human Future," goes inside conversations — often in Kissinger's office — among Schmidt, Kissinger and Daniel Huttenlocher, inaugural dean of MIT's Schwarzman College of Computing.
The bottom line: AI will change the world more than the Renaissance did hundreds of years ago.
Editor's note: This version updates to Schmidt Futures from Schmidt Ventures.
4. 🔭 1,000 words: Death of a star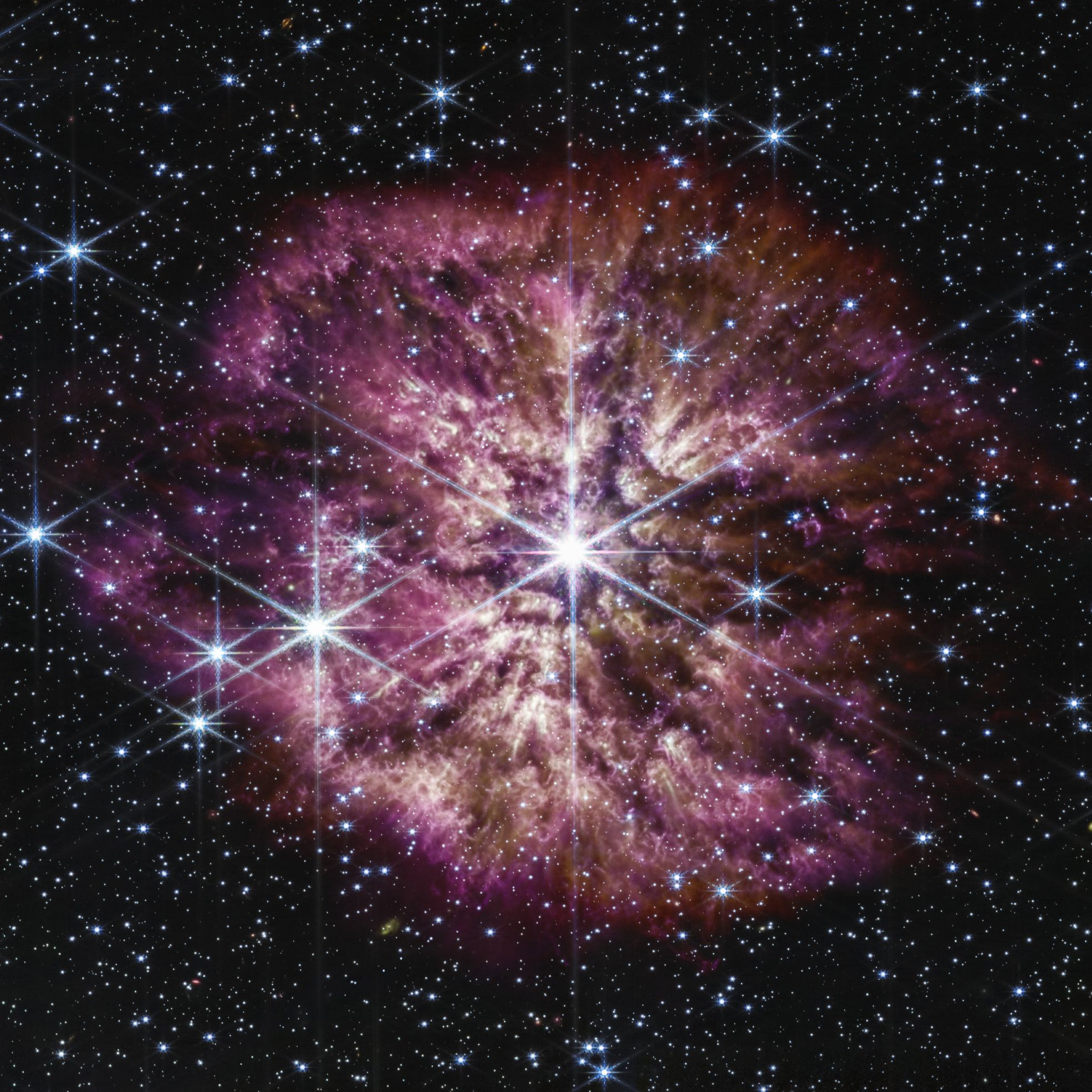 The Webb Space Telescope has captured the rare and fleeting phase of a star on the cusp of death, seen above in a photo NASA released yesterday at the South by Southwest (SXSW) conference in Austin.
Shimmering in purple like a cherry blossom, the cast-off material once comprised the star's outer layer, AP's Marcia Dunn writes.
"We've never seen it like that before. It's really exciting," said Macarena Garcia Marin, a European Space Agency scientist who is part of the project.
5. 🗳️ First look: Young, unaffiliated Latino voters surge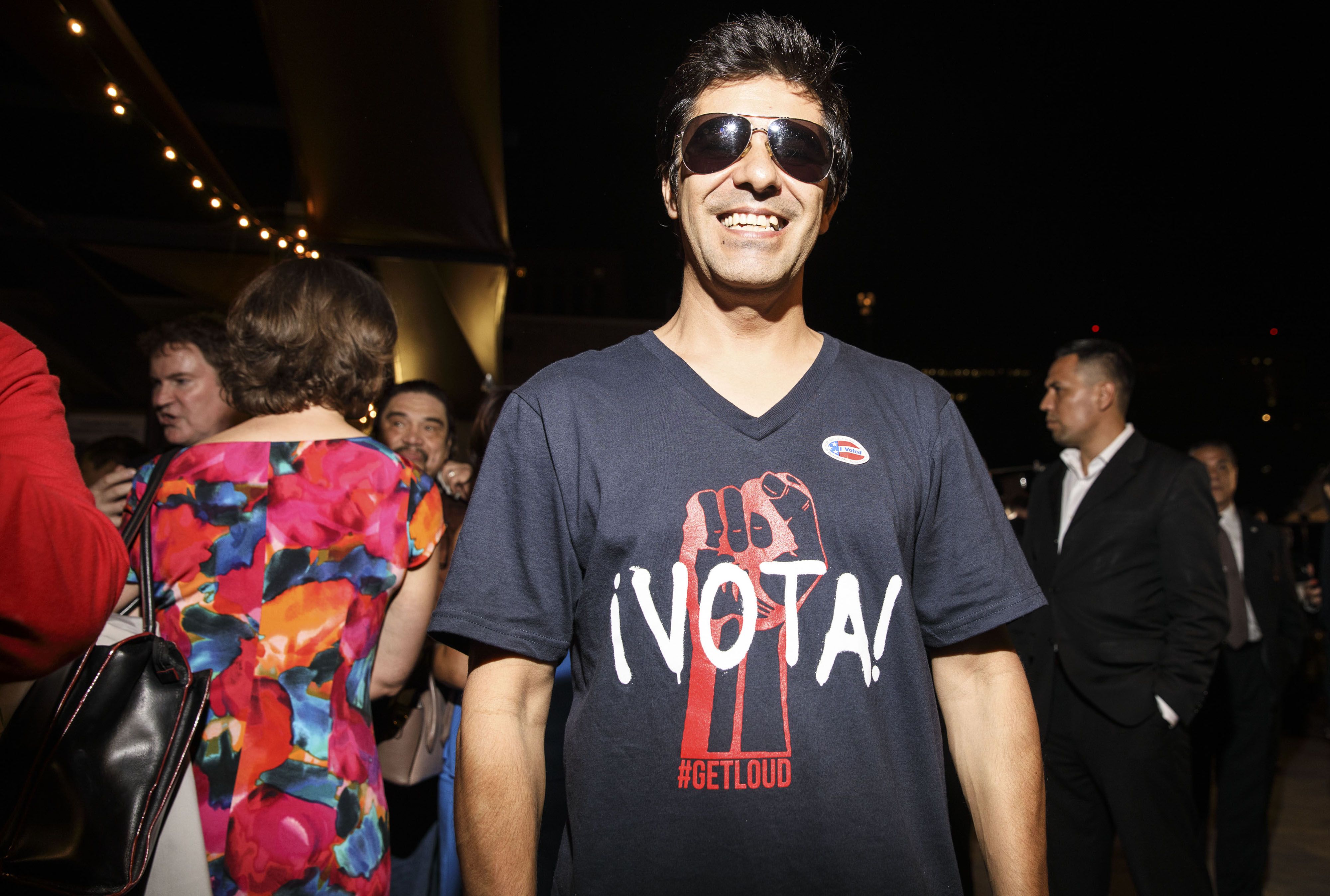 First-time Latino voters are outpacing first-time non-Latino voters in Arizona, California, Florida, Nevada, New York and Texas, Axios' Russell Contreras writes from a new TelevisaUnivision/L2 report.
Why it matters: Nonpartisan and unaffiliated Latino voters are on the verge of becoming one of the biggest swing voter groups in the U.S. — raising the stakes for early and regular engagement from both parties.
In November's midterms, the percentage of early Latino voters ages 18-34 jumped in Arizona, Nevada, New York, and Texas, the report found.
Unaffiliated Latino voters now represent the largest percentage of Latino voters in Florida.
Nonpartisan Hispanic registered voters represent a larger percentage than non-partisan non-Hispanic voters in states like Arizona and Nevada.
State of play: The number of Latinos, which includes people of any race, was 62.1 million in 2020 — up 23% in a decade, according to census figures.
Exit polls for U.S. House races in 2022 showed 60% of Latinos backed Democrats. 39% voted for Republicans.
🥊 Reality check: A preliminary analysis by the research firm Equis suggests Democrats in 2022 kept just enough Latino voter support to win critical state and federal races in Arizona, Nevada, and Texas — while faltering in Florida.
But Democrats didn't lose as much ground with Latino voters as some predicted — at least for now — staving off significant GOP wins in Texas while holding ground in Arizona and Nevada.
6. 💰 Charted: SVB was an outlier
At most banks, roughly half of deposits are uninsured, Axios' Felix Salmon writes.
At the end of the fourth quarter, 93.9% of Silicon Valley Bank's domestic deposits were uninsured, per an analysis from S&P Global.
Signature Bank, which also failed, had an 89.7% ratio of uninsured deposits.
Why it matters: A bank where most deposits are covered under FDIC limits is largely immune from a bank run.
7. 👀 BofA gets $15 billion after SVB fails
Bank of America "mopped up more than $15 billion in new deposits in a matter of days, emerging as one of the big winners after the collapse of three smaller banks," Bloomberg reports.
Why it matters: "Customers seek safety in biggest banks seen as too big to fail."
🔮 What's next: That figure was provided to Bloomberg by sources. The inflows and outflows of various sizes of banks will be a big story from earnings reports and regulatory filings ahead.
📉 Above: The value of SVB Financial CEO Greg Becker's shareholdings collapsed along with the bank he led in recent weeks, Matt Phillips writes in Axios Markets.
His shares in the tech-centric institution were worth roughly $60 million at the height of the market in late 2021.
8. 💡 Axios interactive: How to save money on streaming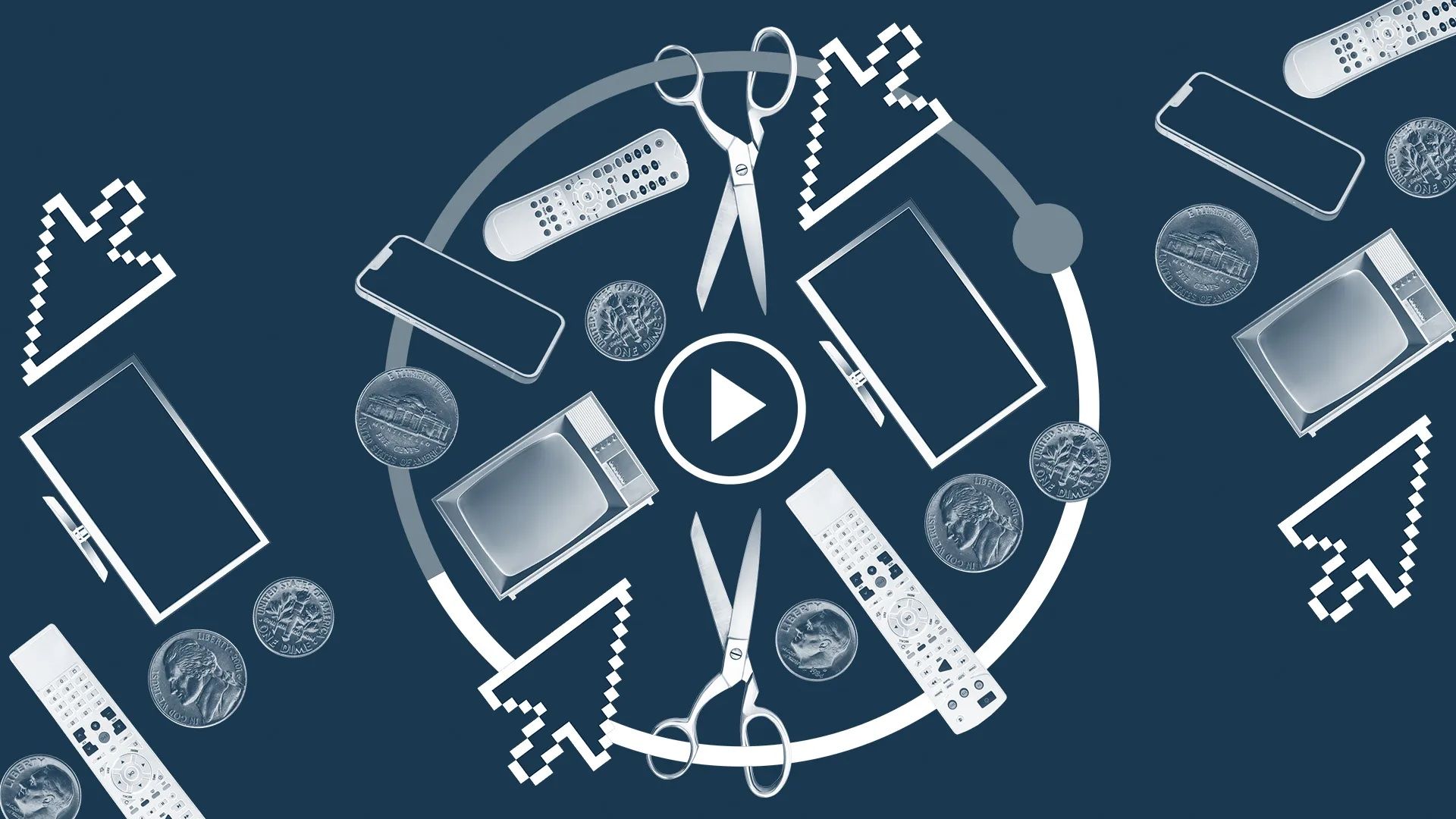 Streaming services rose to prominence with promises to help consumers "cut the cord."
But the modern streaming landscape has fractured into so many pieces that it now resembles the very cable bundles it was supposed to replace.
🧠 That's why Axios Visuals came up with a nifty tool to help you optimize streaming subscriptions based on the shows you watch.
Tell us what shows you want, and we'll figure out when you should subscribe and cancel services to save the most money.
📺 What's happening: Many streaming companies have pivoted to ad-supported models, but consumers' patience is wearing thin.
A survey of viewer behavior found that half of Gen Z respondents and 45% of millennials plan to cancel their subscriptions after watching a specific show.
The bottom line: This watch-then-cancel approach — across so many subscription services — has become another modern chore.
Credits: Danielle Alberti, Will Chase, Alice Feng, Sarah Grillo, Rahul Mukherjee, Natalie Peeples and Jared Whalen.