Axios AI+
October 03, 2023
Hi, it's Ryan. Today's AI+ is 1,250 words, a 5-minute read.
1 big thing: Africa's AI trainers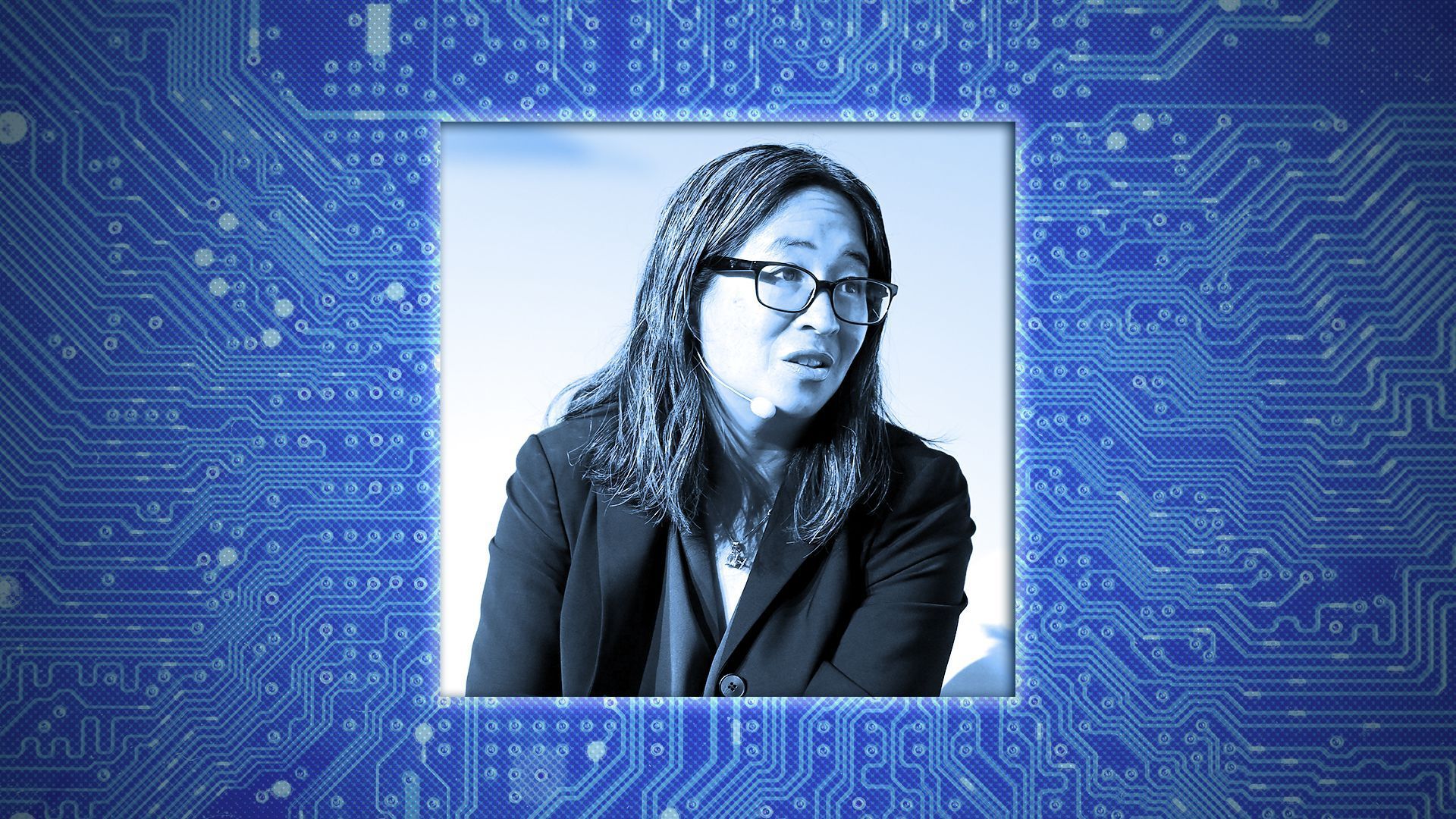 When Fortune 50 companies want more precise AI, they often call Wendy Gonzalez, CEO of Sama — a company that has workers in rural Uganda fine-tuning the AI models for self-driving cars.
The big picture: AI can't work safely without a premium on human input, Gonzalez says in the latest in our Human Intelligence interview series. The company has installed a staff ethics guild and pivoted to computer vision data annotation after ending messy contracts with Meta and Open AI that sparked backlash.
Why it matters: Instead of reducing the role of humans in AI systems, Sama is betting that the "heart of generative AI" is putting humans front and center in the fine-tuning of AI models.
By the numbers: Gonzalez is the rare tech CEO who added jobs in 2023.
"We're over 3,000 people and we want to be 10,000. 98% of our company is based in East Africa," she said, calling herself "the superfluous one here in the Bay Area."
Sama is a certified B Corporation and says it has lifted 65,000 people out of poverty since 2008 — but Gonzalez isn't offering jobs for life and only around 10% of workers move from their entry level roles into product or management roles.
The other side: Sama has faced persistent criticism and lawsuits over its labor practices.
After Sama walked away from content moderation in early 2023, 184 employees filed a lawsuit in Kenya over the traumatizing work and how Sama ended their employment. The case moved to mediation in August.
Some see the AI data annotation work that Sama specializes in as the AI version of grueling content moderation. Sama ended an OpenAI contract this year.
Gonzalez said her African teams supported taking on the Meta and OpenAI contracts — "their decision was that it was better to have Africans moderating for African communities" — but that the work proved tougher than expected.
Driving the news: Sama today announced Sama GenAI, a tool designed to identify when an AI model is too confident or simply wrong, and to quickly add training data.
GenAI will have the capability to add synthetically generated images and videos of humans to ensure "adequate representation across age, gender, skin tone and to improve model accuracy and precision," per a company statement.
Be smart: "We chose to focus on computer vision because of how much less mature the tech is [compared to natural language processing] and how critical human judgement is," Gonzalez said.
"You cannot recommend the (autonomous) vehicle stop four times out of five. You have to do it five out of five times, recognizing pedestrians of all sizes and shapes," she said.
Gonzalez said the lesson from the content moderation experience is the "importance of everyone having a seat at the table when it comes to building AI."
Next up is lidar — light detection and ranging — which Gonzalez thinks will attract around $500 billion in investment from manufacturers and retailers.
Lidar helps to generate more accurate visual data for AI models, which she says is more complicated than text data: "You have to deal with light, depth, physics," she said.
Zoom out: Sama is based in the world's hottest job market: Africa. "There are many more working-age people in Africa than in Europe. This is where all of the job creation in the world is going to evolve to," per Gonzalez.
But delivering those services from Africa isn't easy: The majority of the African population are digital natives, but the continent suffers from uneven access to digital infrastructure, training and venture capital.
Good AI "isn't magical," Gonzalez insists — you build it through human checks and balances and regulation.
Gonzalez laments that AI systems are served up to users without standards and warnings attached.
"Everything else that requires basic manufacturing has standards associated, from hardware to aviation," she said. "Even hair dryers say 'don't use this near water.'"
2. At Google trial, Nadella cites "vicious cycle"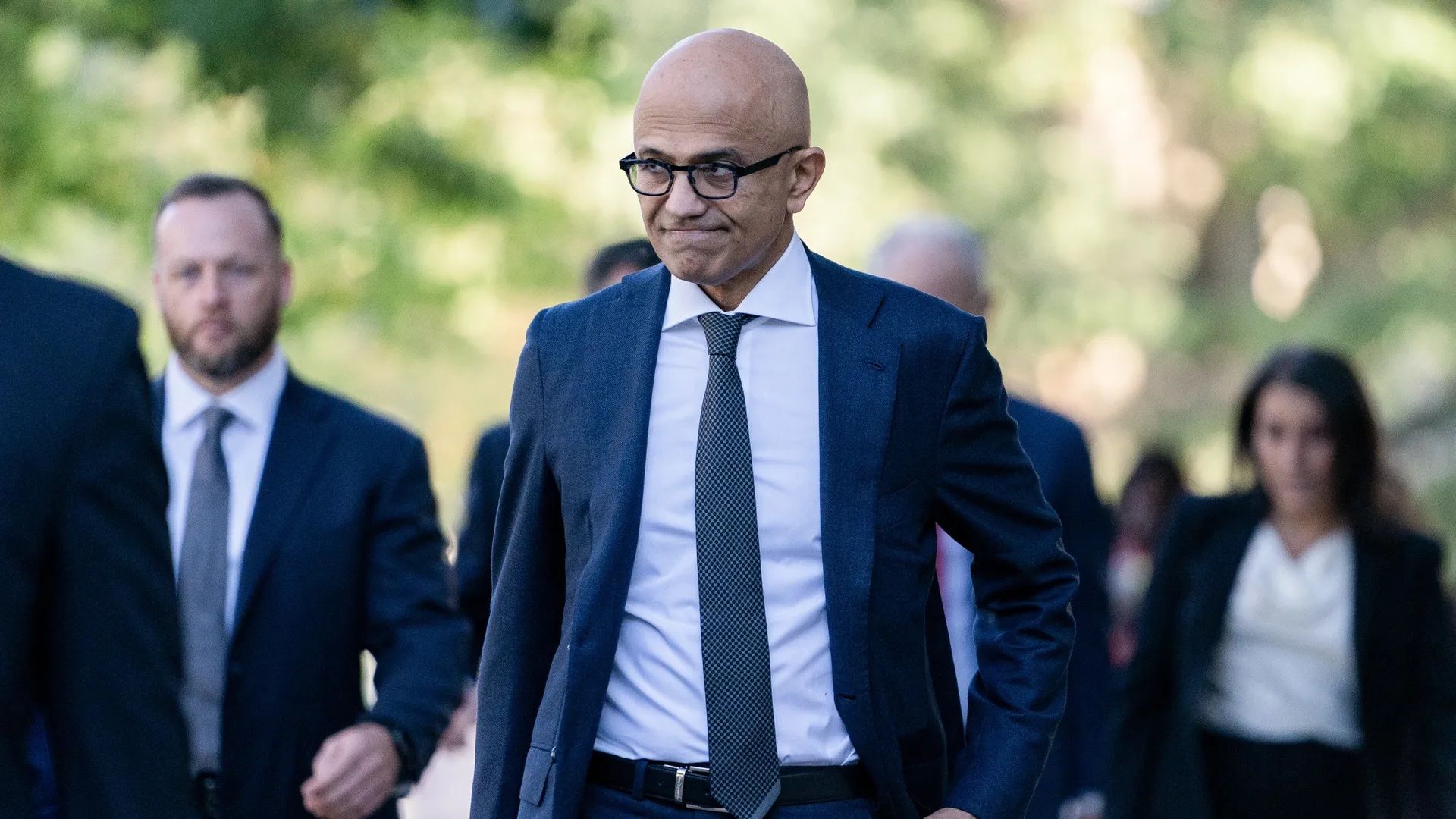 Microsoft CEO Satya Nadella testified in federal court Monday that Google has unfairly hobbled his company's effort to compete in search — and that advancements in artificial intelligence likely won't change the landscape enough for Microsoft to catch up, Axios' Ashley Gold reports.
What's happening: Arguments are underway in the third week of the trial of the Justice Department's lawsuit against Google for alleged monopolistic behavior in maintaining its dominance of the internet search market.
Nadella's testimony is one of a handful of high-profile appearances from technology CEOs expected during the trial, which is likely to last about ten weeks.
The DOJ, along with state attorneys general, argues that Google's deals with Apple and Android establishing its service as the default search engine on smartphones hobbles search rivals and makes real competition impossible.
The big picture: Microsoft and Google have been bitter rivals, with occasional truces, for two decades.
Microsoft's close alliance with ChatGPT maker OpenAI and early integration of conversational AI into Bing raised Bing's profile earlier this year.
Between the lines: Microsoft has argued before that Google and Apple's default search deal slowed Bing's growth. But Nadella's statement that AI might not help Bing gain ground against Google bolsters the DOJ's case.
What they're saying: "The distribution advantage Google has today doesn't go away," Nadella said while being questioned by DOJ lawyers. "In spite of my enthusiasm that there is a new angle with AI, I worry a lot that, in fact, this vicious cycle that I'm trapped in can even become even more vicious because the defaults get reinforced."
"Yeah, I mean, look, let's call it the exuberance of someone who has like 3% share, that maybe I'll have 3.5% share," Nadella said of earlier comments he'd made about ChatGPT's potential to upend the search market.
Nadella said he's worried AI will make it "even worse of a nightmare to make progress in search because there's a new avenue to lock up essentially what's the thing that feeds the power of these [large language models], which is content."
"Everybody talks about the open web — but there is really the Google web," Nadella said. He also said he "focused every year of my tenure as CEO to see if Apple would be open" to a default agreement with Microsoft.
The other side: Google argues that its search engine is simply the best, that consumers love it and can easily switch to another if desired, and that's how it maintains its exclusivity deals.
Flashback: The Justice Department and 11 state attorneys general first filed a complaint against Google in 2020.
4. + This
120 years of fashion in one 30-second video (if you're a young, white, straight couple, that is), thanks to AI.
Thanks to Megan Morrone and Scott Rosenberg for editing and Bryan McBournie for copy editing this newsletter.