How I Wake Up: CNN's Manu Raju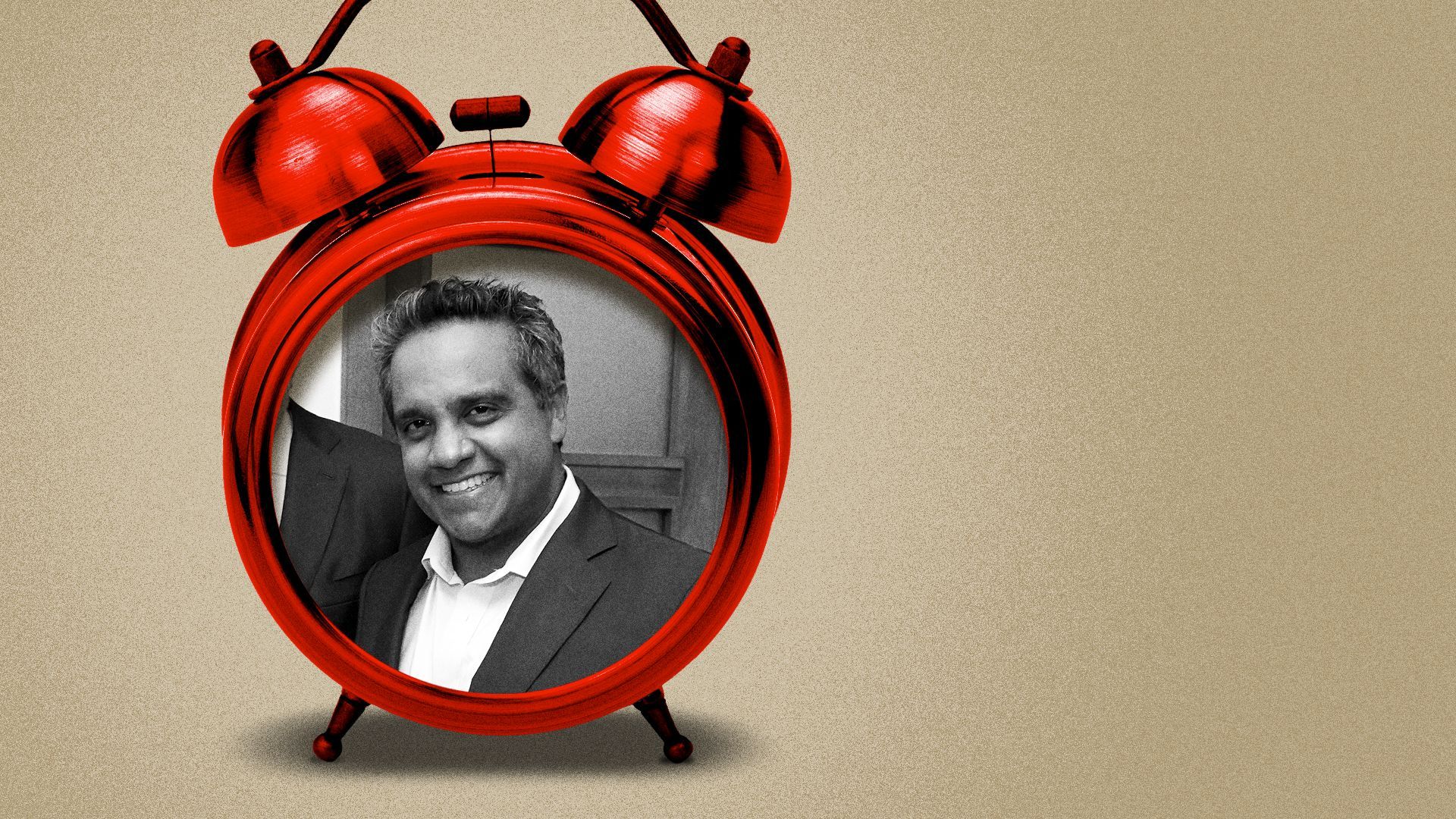 CNN's Manu Raju is famous for chasing lawmakers through the U.S. Capitol tunnels.
The chief congressional correspondent recently took on the anchor desk with "Inside Politics Sunday."
We caught up with Raju about how his mornings set the pace for his day.
⏰ Wake-up time: 5:15am, with the "very aggressively annoying ring" courtesy of the iPhone.
😴 First thing he does: Grabs phone. Check missed texts, emails, news. The clock is always ticking on the 24-hour news cycle.
🏃‍♂️ First activity: Orangetheory Fitness — 6am-7am. "Hopefully no news breaks in that hour."
☕️ Must-have: Espresso, before and after workout.
Breakfast: Protein shake or fruit.
📲 Must-consume: All the major publications, a wide buffet of newsletters. "TVs are always on too."
🚌 Best part of the morning: Hanging with his twin second-graders and getting them to school.
"The mornings set the course for my day," Raju says, from exercising to mapping out where in the Senate or House he needs to deploy.
🏁 Commute: A 25-minute drive from Chevy Chase in D.C., jumping on calls with sources or news team.
💡 Capitol wisdom: "It's all about being ready and being at the right place at the right time."
Check out more morning rituals:
More Washington D.C. stories
No stories could be found
Get a free daily digest of the most important news in your backyard with Axios Washington D.C..